Landscaping With Trees in 15 Outdoor Scenes
Home designs vary and that does not exempt the outdoor area.
Most of the time, the landscaping would complement with the architecture and interior of the house. This way, the home's look is being extended outdoors. Landscaping can be done in different manners and there are also a number of choices in choosing what items to place on a garden. Of course, plants would be first on the list. Then trees, stones and other landscaping accessories follow.
Today, we will let you see how different homes made use of trees for landscaping. You will notice that it varies on the kind of architecture the house has. Modern homes keep the trees into minimum while traditional ones have more trees in it especially if they are aiming for more privacy. Check out the images below:
Glass Bottom Pool and Deck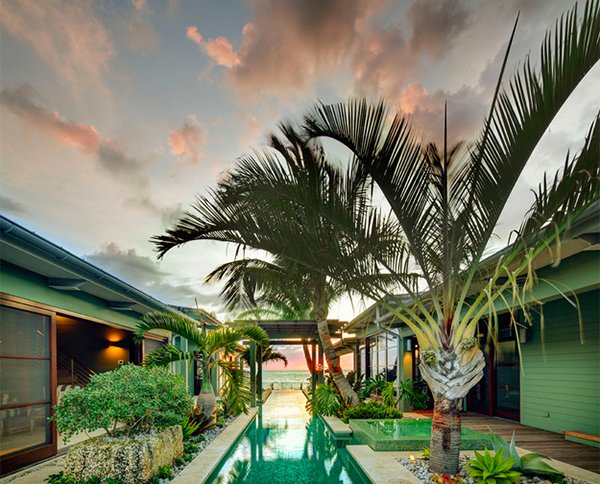 This is a narrow space but the designers were able to make it look like a tropical vacation spot using trees on the sides.
John Dodge Compound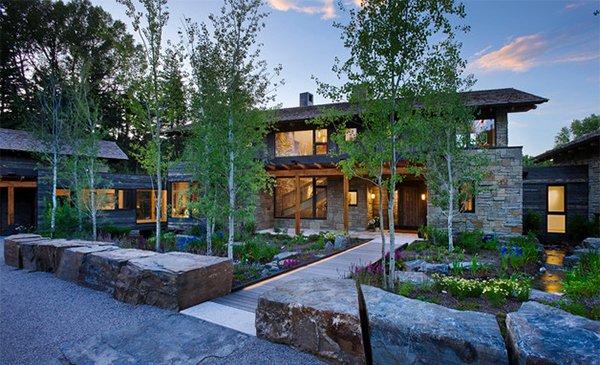 The Birch trees on the facade of the home were subtle additions to this front yard and it complements well with the rocks and pathway.
Bartholomew Residence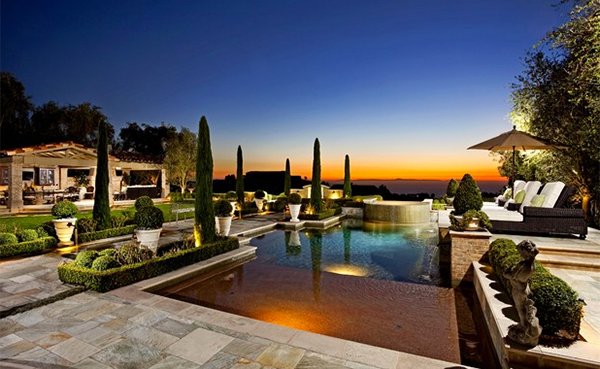 Adding the trees to this pool area add some depth to it.
Mediterranean Landscape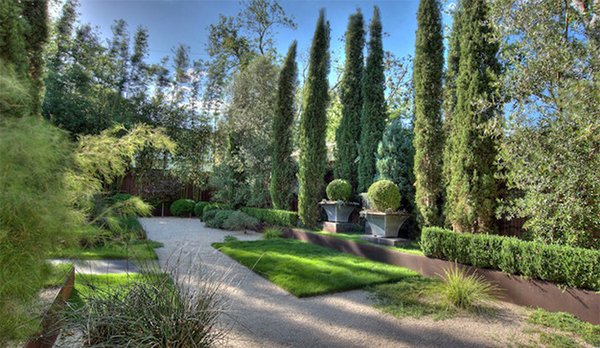 Pencil evergreen trees complemented with the topiaries in this Mediterranean landscape.
Private Residence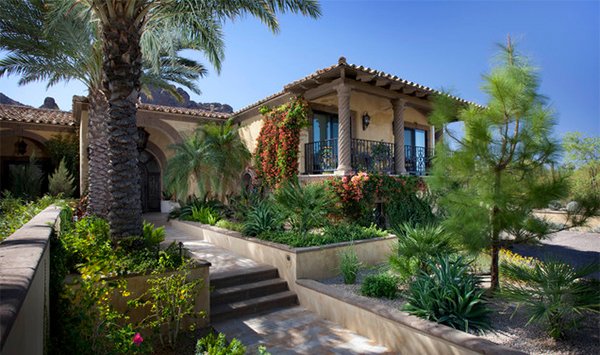 What you see is a Phoenix Dactylifera 'Medjool' palm tree which looks great for this entryway.
SD House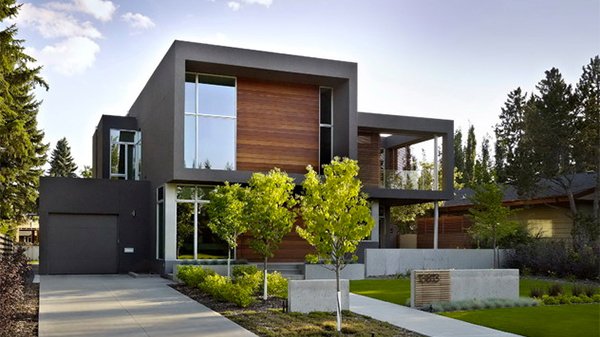 Placing a few trees planted on the same distance is a good choice especially if you have a beautiful home with a modern style.
PJ Landscape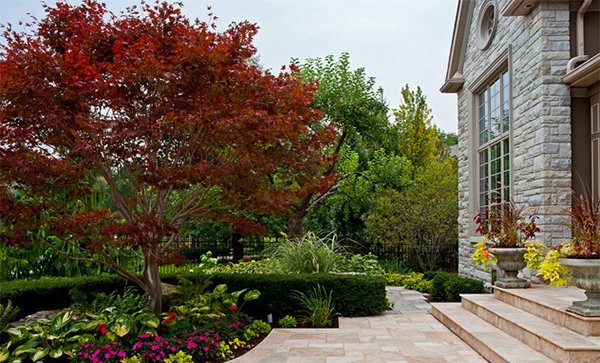 A Japanese Maple tree which is the reddish tree acts like a focal point of the landscaping. Surrounding it with flowers and other plants made it look even more beautiful.
Atherton Japanese Garden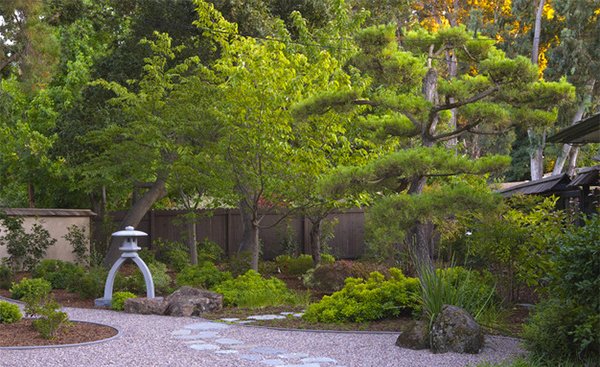 Having a Japanese garden is a good idea. It's like you will be transported to a new place once you are in it. There are different trees in the garden but you will surely notice the tall pine tree which is a Japanese Black Pine or Pinus thunbergii. It is bonsai trained to fit the garden.
Sculpturally Splendid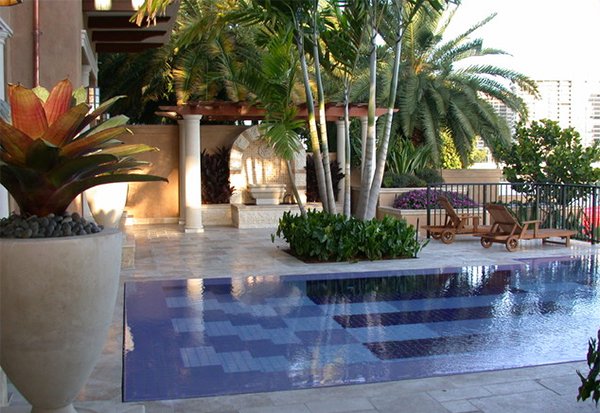 Having a bunch of trees on one planter surrounded by plants is an excellent way to create a splendid looking pool area.
Mediterranean Tuscan Landscape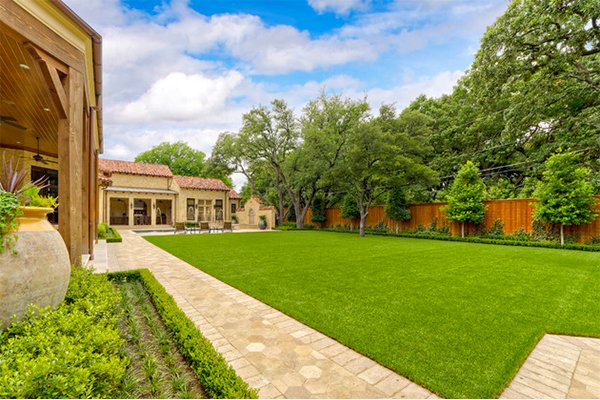 A Tuscan residence features majestic Live Oak trees with expansive lawns and travertine pathways.
Outdoor Pool with Landscape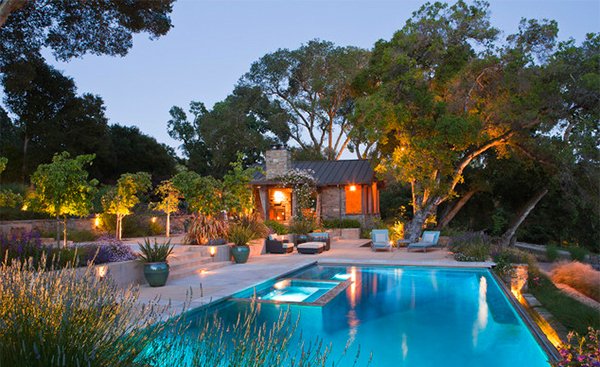 Oak trees were preserved in this area to create some natural landscaping. More trees were then added to accentuate the view.
Traditional Landscape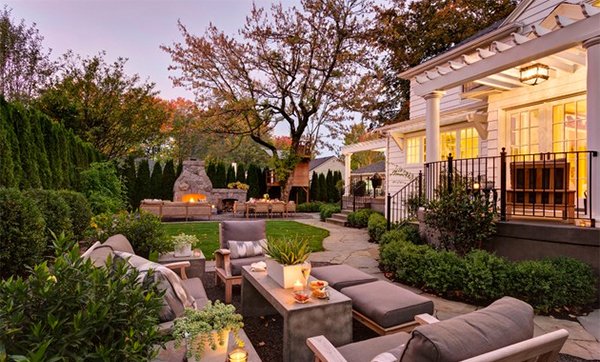 Using Emerald Green trees as fences are a good way to create privacy while being a lovely addition to the landscape.
Toorak Project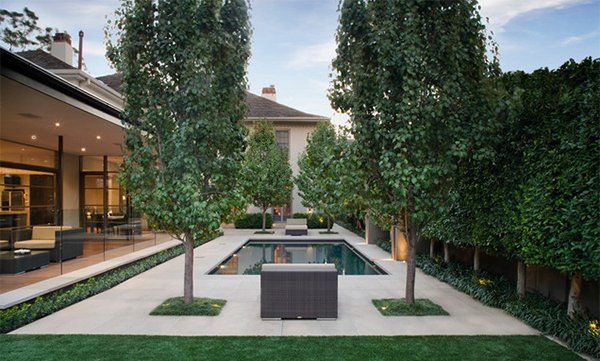 Adding four trees for the corners of the pool are like placing a guard to secure the area and give it privacy.
Spanish Oaks Hacienda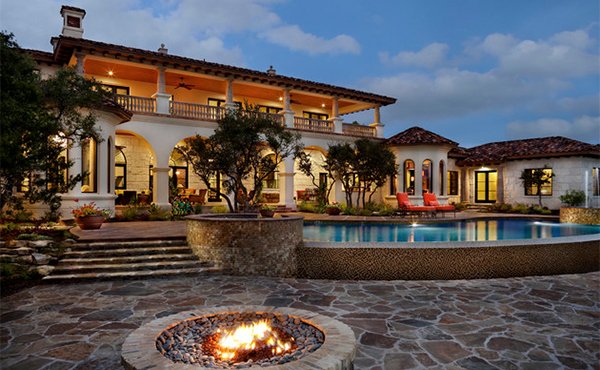 This is a beautiful Mediterranean house but we love how the trees were scattered and distributed in the landscape.
Pacific Heights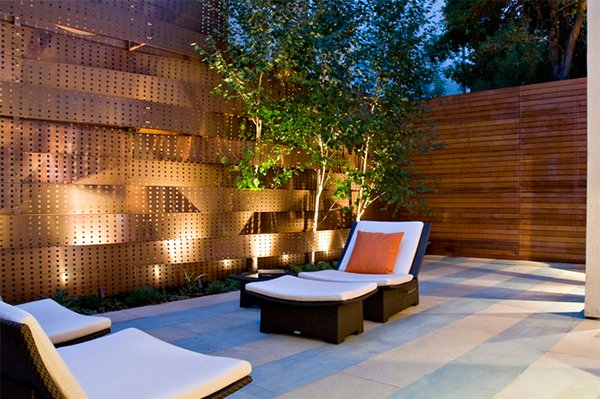 You will be amazed to see that the trees here were threaded using the copper fence.
See? When you landscape with trees, it adds a strong impact to your yard. Some want to crowd their landscape with trees while other prefers to use a minimum number of trees especially if they are aiming for a modern landscape. There are different ways to design your garden and your yard. You can even try a desert landscape.