Bring Fun to Your Landscape With 15 Cute Garden Gnomes
Heard of garden gnomes? Well, we are sure you did.
Garden gnomes or lawn gnomes are figurines of small humanoid creatures that are usually wearing point hats. What makes gnomes interesting are the different types or characters each gnome can be. They are also wearing different attires and are acting according to their roles; like fishing gnome would have a fishing rod on his hands and a fish that accompanies with it and a pretty gnome may hold a flower on her hand. Garden gnomes add a story to your very own yard!
We could remember the animation entitled, "Gnomeo and Juliet" which is a love story between two gnomes who belonged to the garden of the Capulet and Montague. It was a fun twist to the stories and you will see different gnomes there both from the Gnomeo's garden with blue gnomes and from Juliet's garden with red gnomes. But of course, this list isn't about them. So, take a look at the garden gnomes we have gathered for you.
Fishing Gnome Solar Garden Statue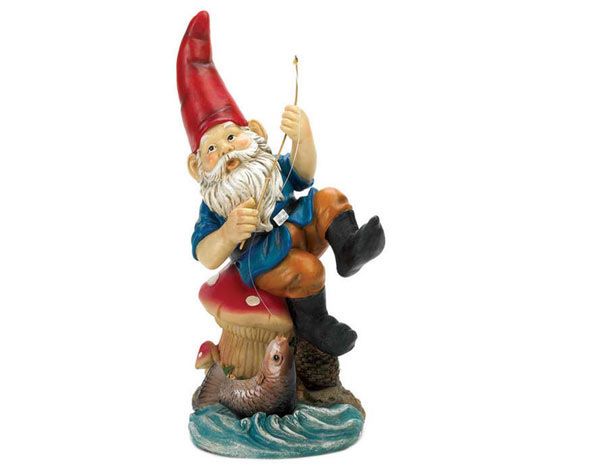 He got one! This fishing gnome sits on a mushroom that has a solar panel that soaks up the sun and makes the fish glow at night.
Support Our Troops Gnome
A gnome wearing desert camouflage that shows his heartfelt support to his troops. As for the owner, it could be a way to show allegiance to the country.
Garden Gnome Greeting Sign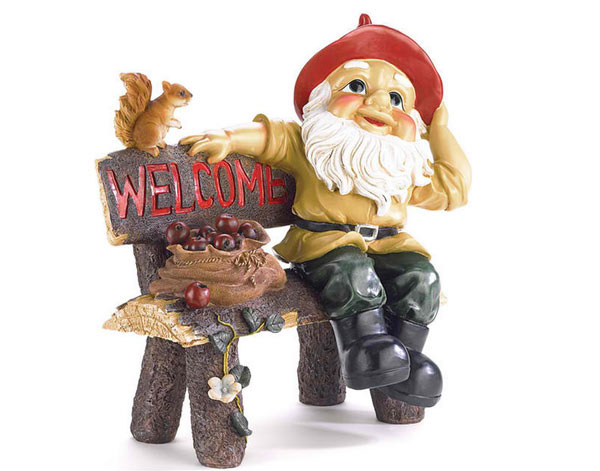 This apple-check forest gnome sits on a hand-hewn bench and is grinning to greet you!
On Strike Garden Gnome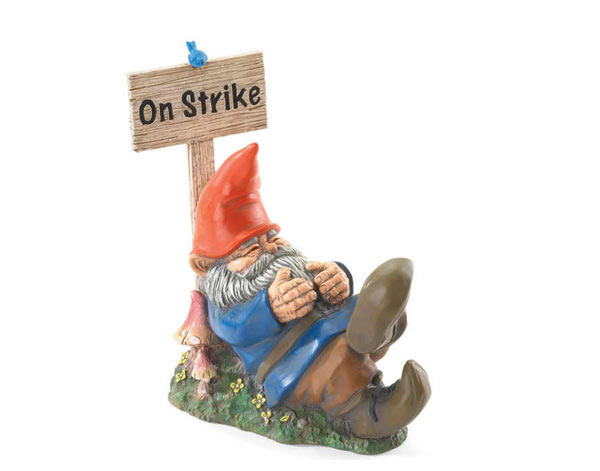 Well, this gnome isn't going to do anything. He is on strike! What does a gnome do anyway?
Slumbering Gnome Garden Statue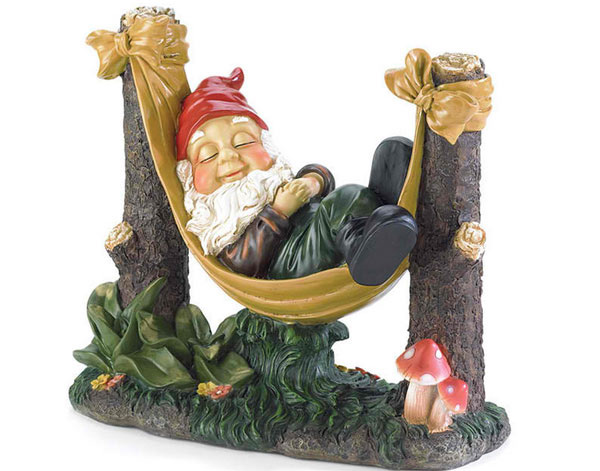 Oh! This gnome is in deep slumber? No one can definitely wake him up! Not even the rooster!
Large Garden Gnome Riding Turtle Statue Patio Pool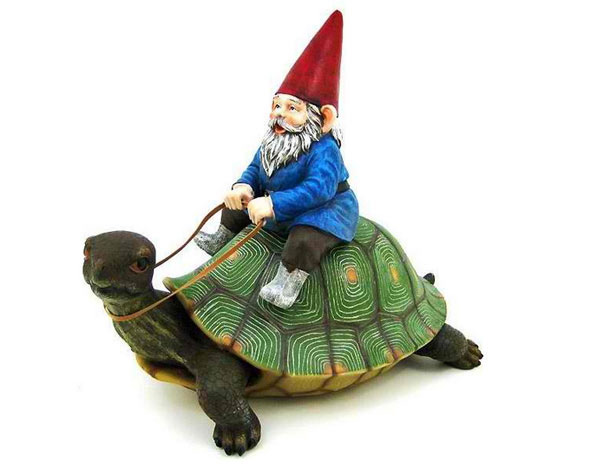 If you love turtles, this one will be perfect for your garden. The gnome is having a good time but the turtle doesn't look so happy.
`Well of Blessings` Gnome Fetching Water From Well Planter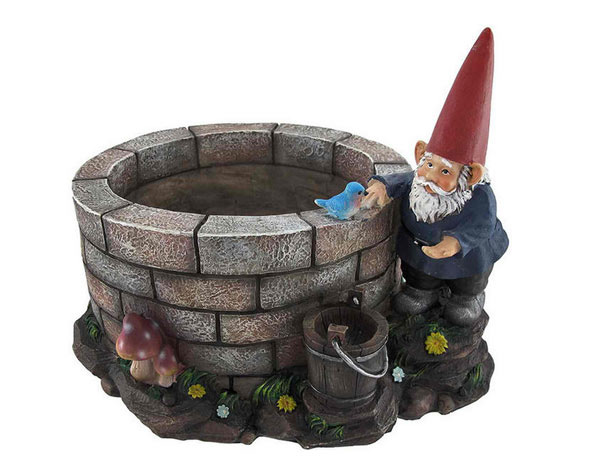 An adorable planter feature of a gnome with a well. Looks cute right?
Rain Gauge Gnome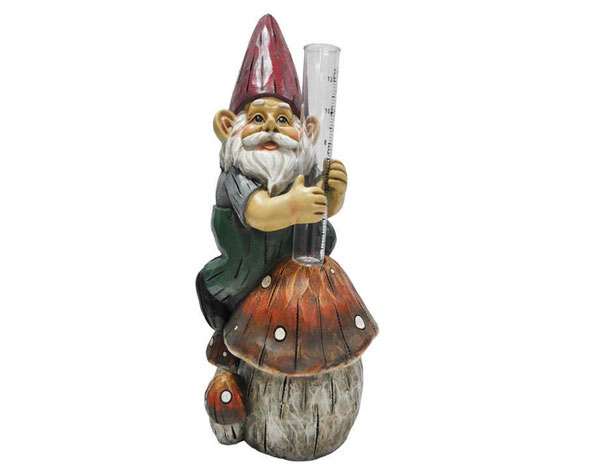 Aside from being a garden decor, this gnome can also measure rain!
Vivid Arts Playful Gnome Father with Son on Small Shoulders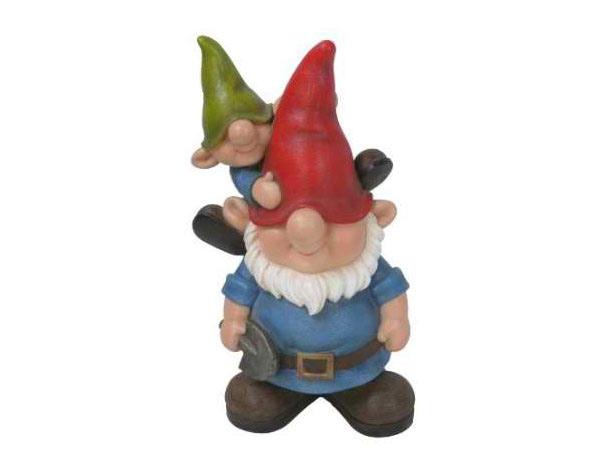 A cute father and son gnome that are playing! This is a sweet decor for your garden.
Gnoschitt and Gnofun Pair of Biker Garden Gnomes Statue Motorcycle Leather 9 Inc.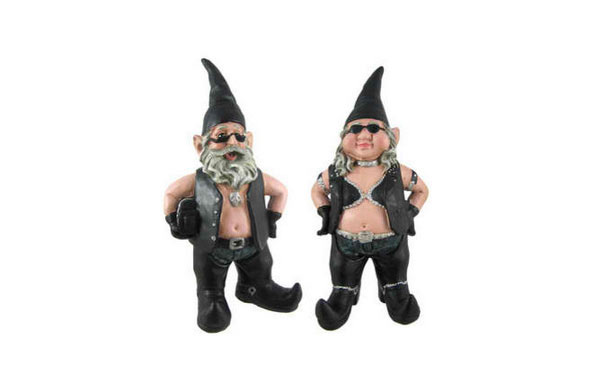 This pair of gnome were born to ride! Well, if you are a biker, this gnome is perfect for you!
Set of 3 Happy Gnomes on Mushrooms Garden Accents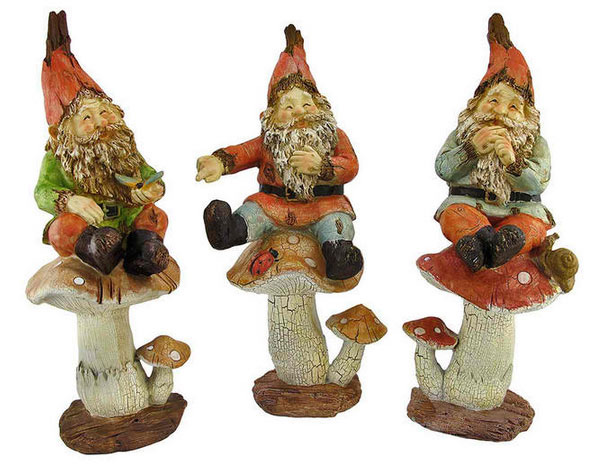 These gnomes are indeed happy! Seeing them will make us happy too. This three look great when displayed together.
Vivid Arts Playful Gnome Mother Holding Flowers
Mother gnome is busy taking care of the flowers just like what real mothers would do!
Zingz & Thingz Garden Gnome with Lantern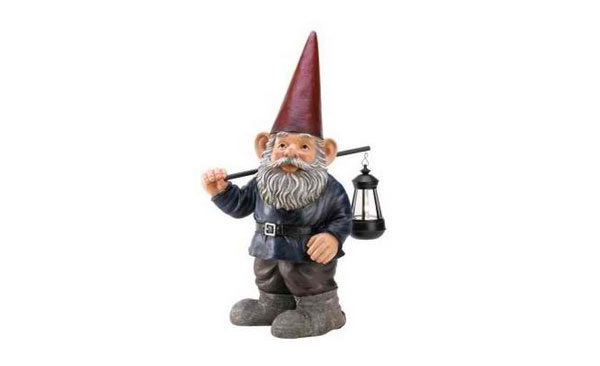 A gnome bringing a lantern. This would look nice wherever you place it in the lawn!
Design Toscano Mushroom Hunters Garden Gnome Statue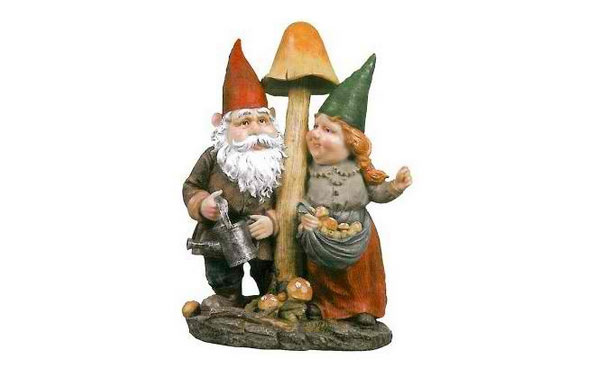 A couple who are said to be hunters wearing that hunter-like yet gnome-y attire.
`First Rain` Gnome and Friends Under Mushroom Umbrella Statue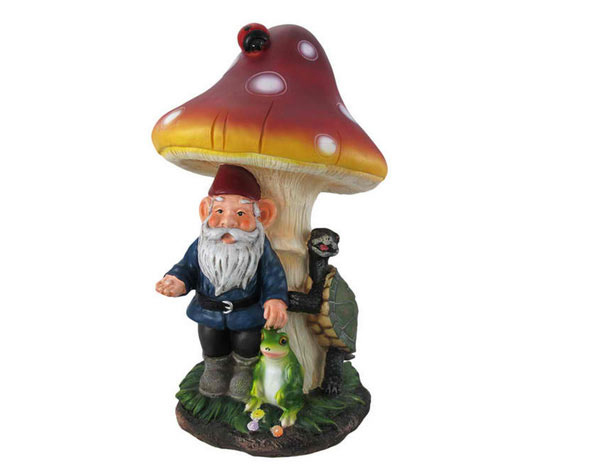 The set-up of this gnome is cute with the mushroom and his hands extending to get a drop of rain.
These are cute, right? Of course they are cute! We know that you would love to add some gnomes to your garden after seeing this list. The key is creativity and good location of the gnomes so that they will look pretty in your garden. Aside from gnomes, you can also some planters with water feature. These will look nice with the gnomes around it too!