The Malibu Residence: A Lovely Seaside House in California
Who wouldn't like to live near the beach? Well, we would. Everyone would. There are many lovely beach houses that we see but since they are all on similar locations, what we look into next is their design. Of course, with the modern trend these days, lots of modern homes come sprouting along the shore. Yet, there are also other houses that have a traditional design. Maybe, these are beach houses from years ago which are remodeled or updated.
This house feature we have today has a traditional design. But it isn't what you expect to see because this traditional seaside residence designed by David Phoenix situated in Malibu, California is just gorgeous inside and outside. It has its own pool and the design is something you will certainly love. The interior has a coastal and cottage feel in its use of colors as well as patterns. White is used in most of the interior with splashes of light tones that make it look interesting. Let us take a look at the house below.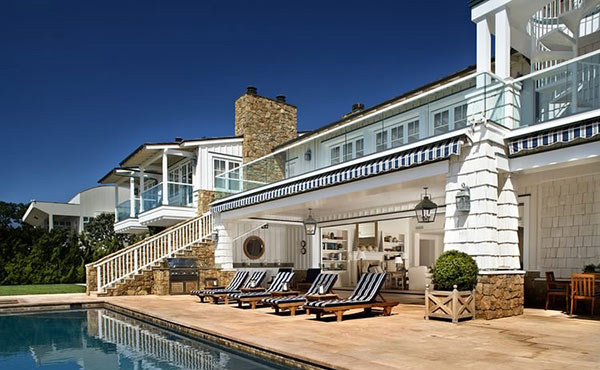 The exterior of the house is a mixture of wood, stone and concrete. It does look traditional! You can also see the pool in the outdoor area.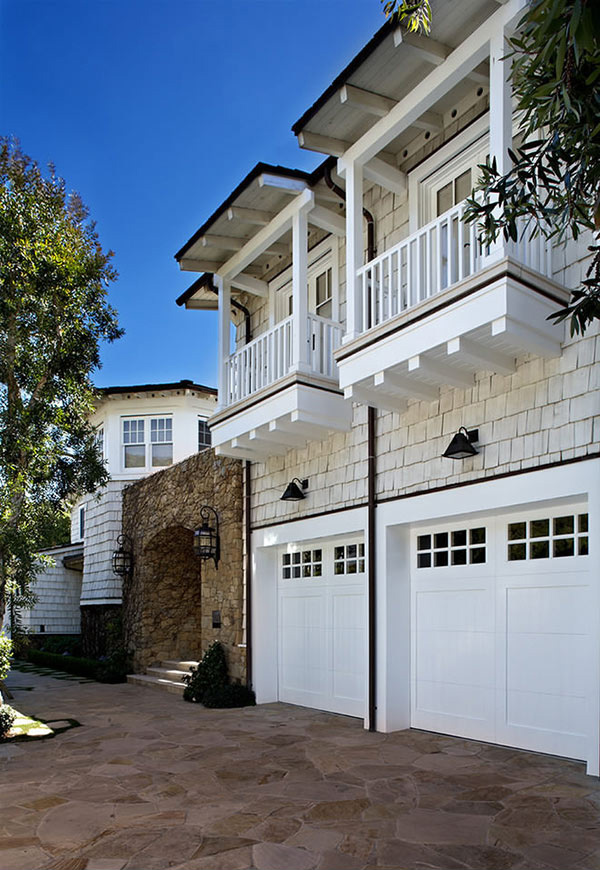 We'd guess that this one is for the rear of the house where the garage is located. Note that stone arc for the entrance!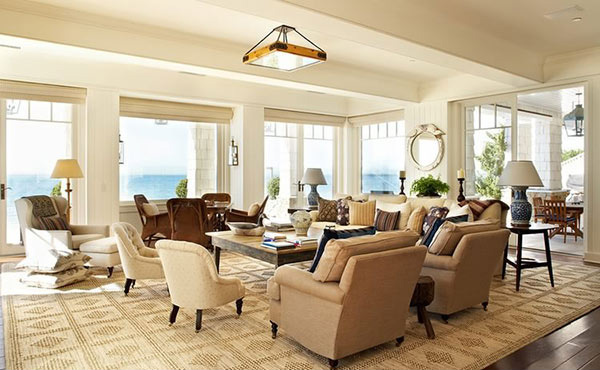 A spacious traditional living room with patterns on the area rug. And yes, the area rug is wide too!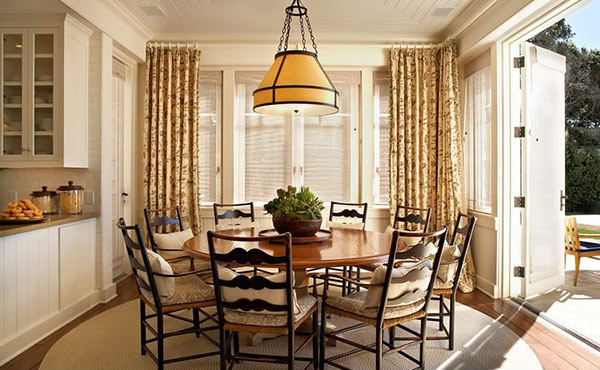 This traditional dining area has that cottage-y feel in it with floral prints on the drapes.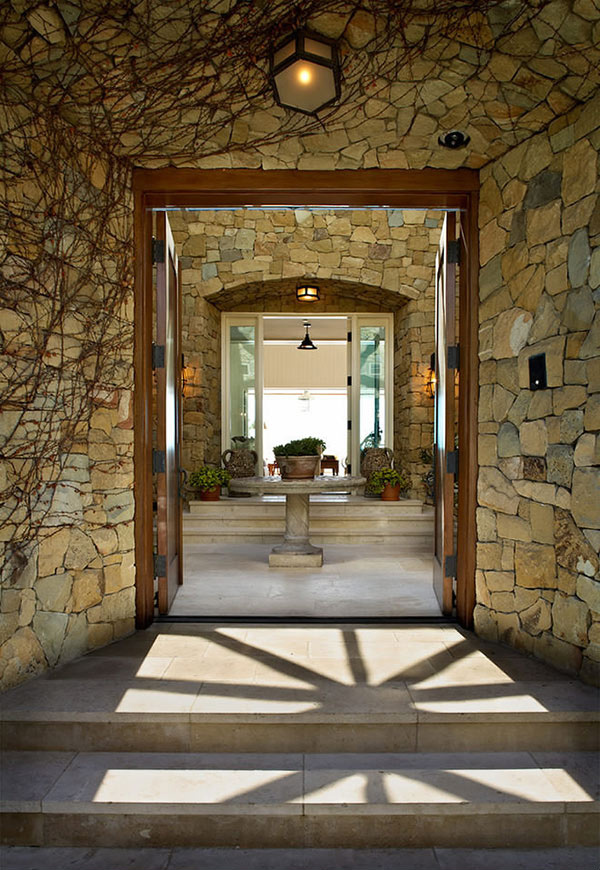 This is the entrance we saw in the second image. You will really feel like a dignitary of some sort when you enter here.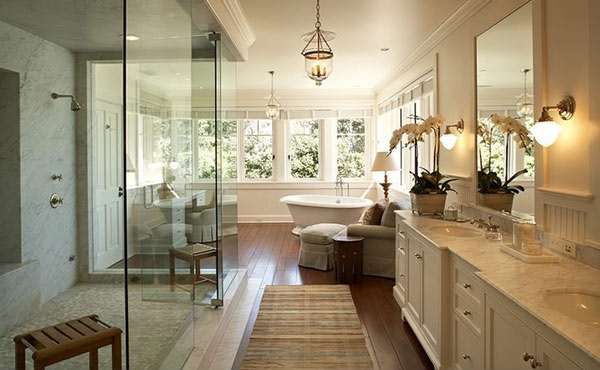 A curbless shower in the bathroom adds some beauty to it as well as the lightings too.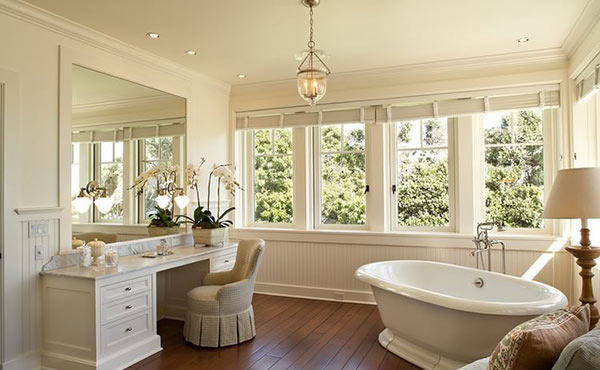 We love the idea of adding a vanity near the bath tub.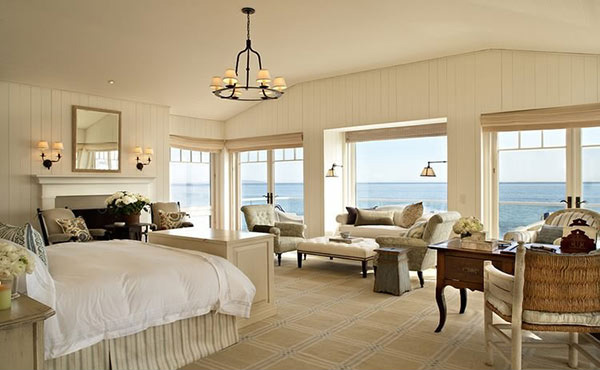 A large bedroom with its own working deck and lounge that overlooks to the scene of the beach.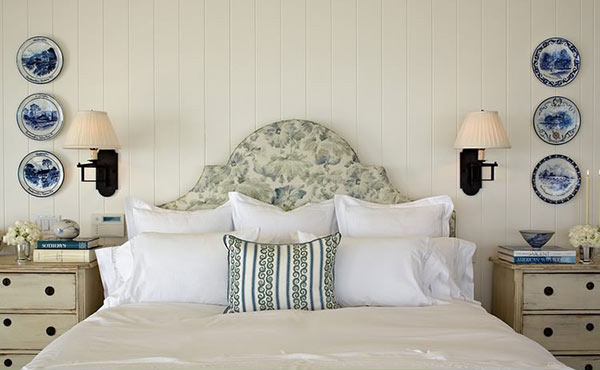 Floral headboard looks cute and matches with the plates on the wall. It sure has that coastal feel!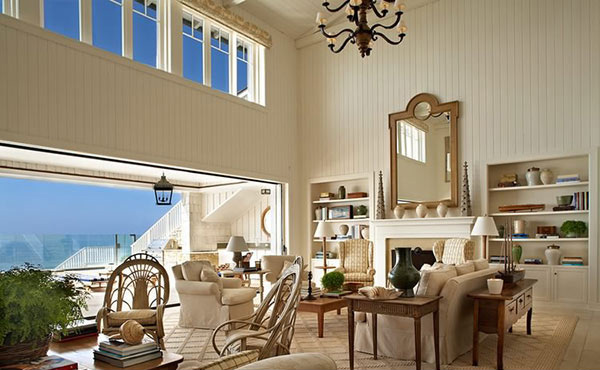 Another look at the living room. That big mirror above the fireplace is just wow!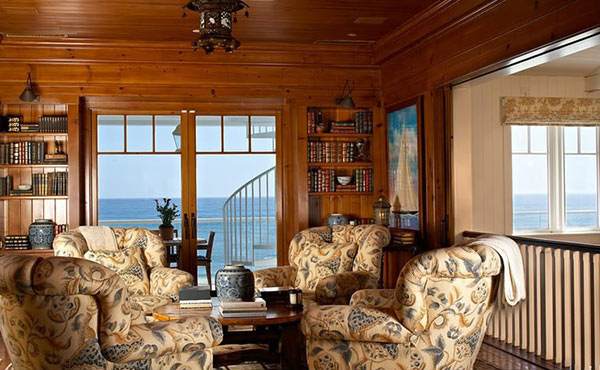 This lounge area is located on the upper level. From there, you can access a terrace to get a good view of the beach.
David Phoenix deserves applause for his design of this residence. It kept that serene feel of the beach inside it. It seems like you will forget your worries and stresses while you are inside this house. We think that it is really one thing that beach houses do- de-stress you!