15 Designs of Planter Water Features
With the creativity of man, various designs already came up not just for the things we use everyday but also for the stuff in our homes.
There are different decorations and accessories that we can add in our interior. In our exterior, there are varying materials that can create a unique look to it. Our garden will not be left out because there are also some items made for it that can certainly make it beautiful.
The garden can be decorated with plants in plant boxes, water features like fountains, pathways, pavers, and even big structures like a pergola. But there are some garden decors that combine two different elements like a planter water feature.
A planter water feature, from the name itself is a planter and a water feature in one. You can place some plants while the water is flowing in it. It comes in different designs and sizes. We have collected some for you to check on:
Cast Stone Arabesque Fountain with Planter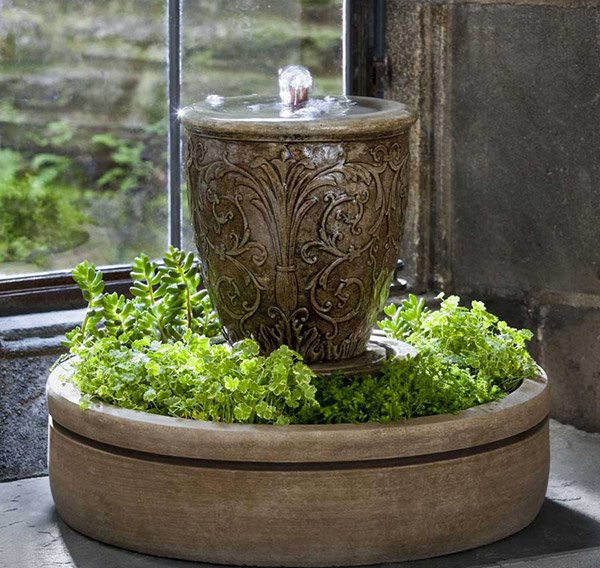 The details in this urn with fountain are very beautiful. It is even enhanced with the addition of green plants at its bottom.
Shaynna Blaze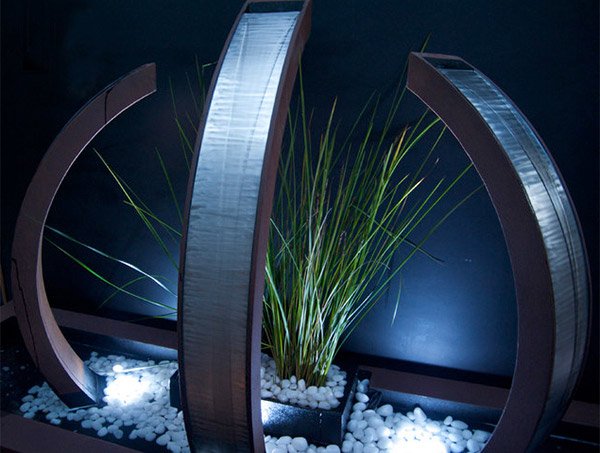 An impressive modern water feature with a planter in the center. The combination looks good especially with the white stones in it.
Cracker Barrel Planter and Fountain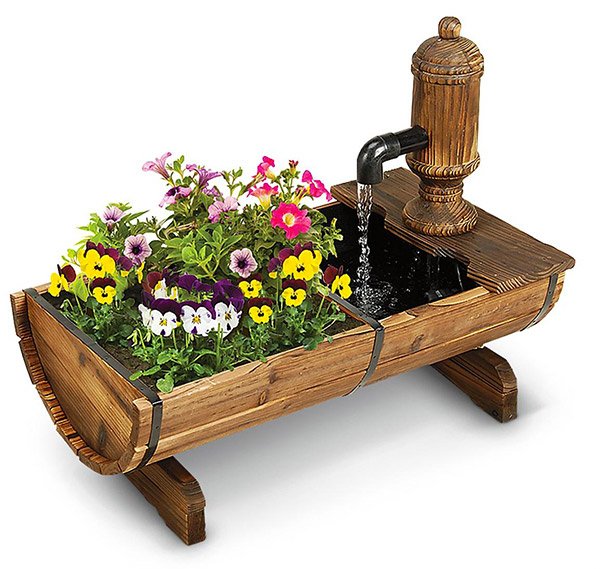 Want a unique feature for your garden? Why don't you try this with an opened barrel design and a fountain.
Cast Stone Ribbed Spa Garden Terrace Fountain with Planter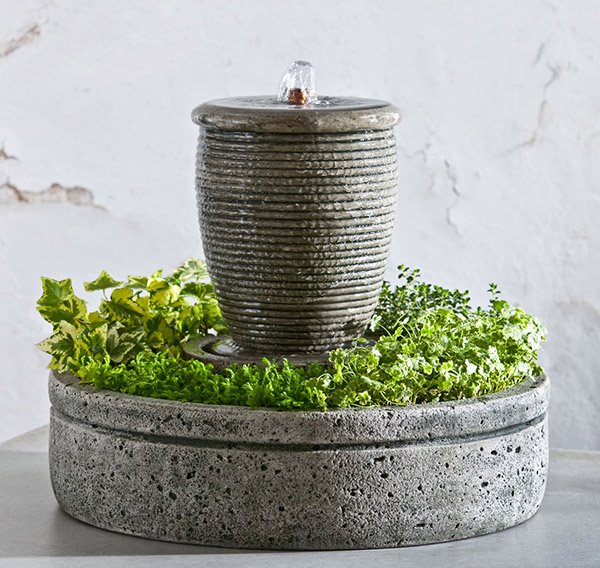 This one is similar to the first entry but this has a different design for the urn since this looks simpler with ribbed style.
Fountains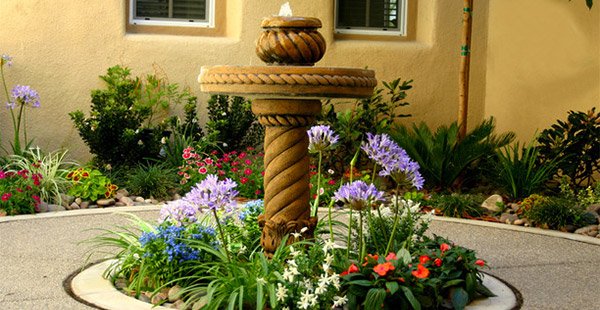 A fountain is always a good element for a garden but placing planters below it makes this a good garden focal point.
Whiskey Barrel Planter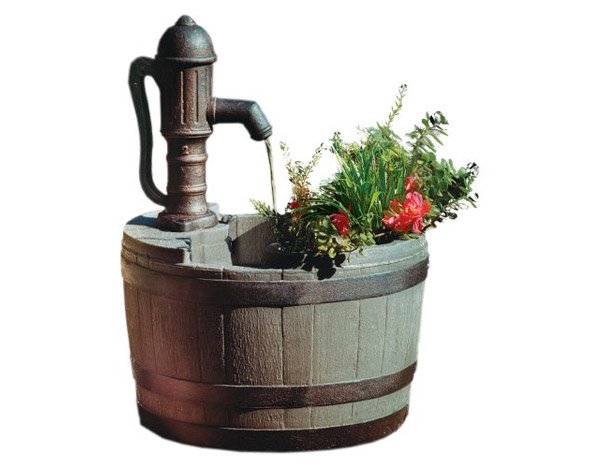 Looks familiar? The concept is the same as an entry above but this one is smaller and is made of concrete with some iron touches.
Water Feature/Planter with Lights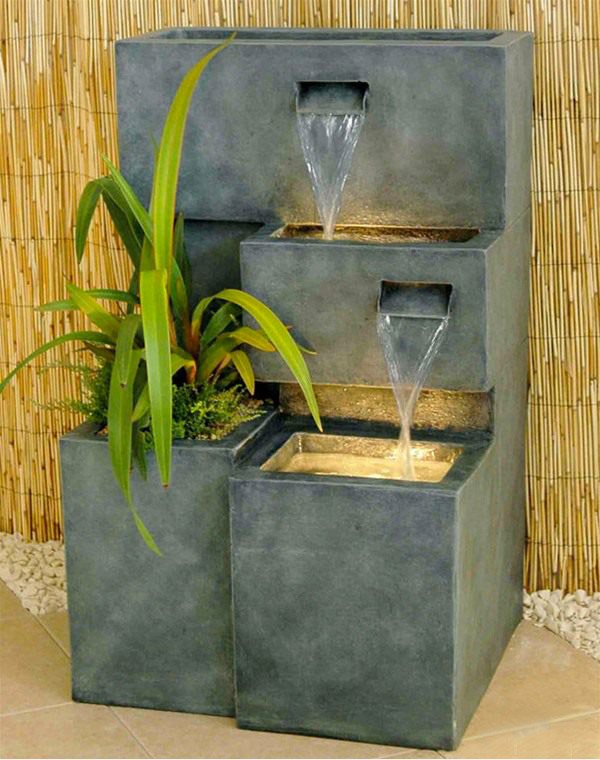 Striking due to its lights and the flowing water. It is given more life with the plants on it.
Square 4-Tier Solar Water Feature Cascading Herb Planter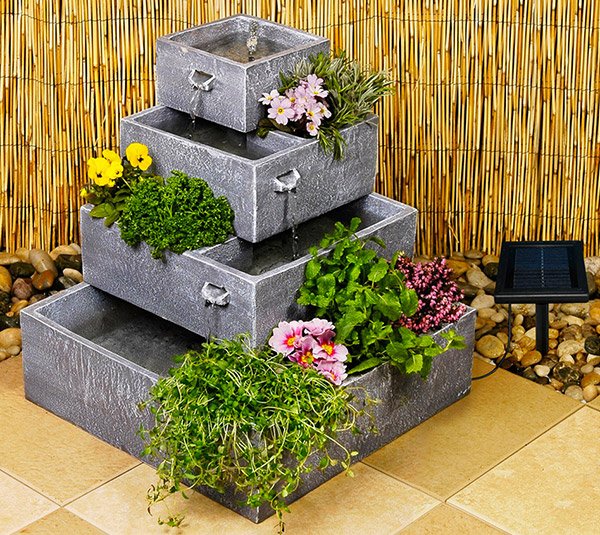 You might look at this as a plain feature but with the plants and water in it, it sure looked better.
Fountains Plant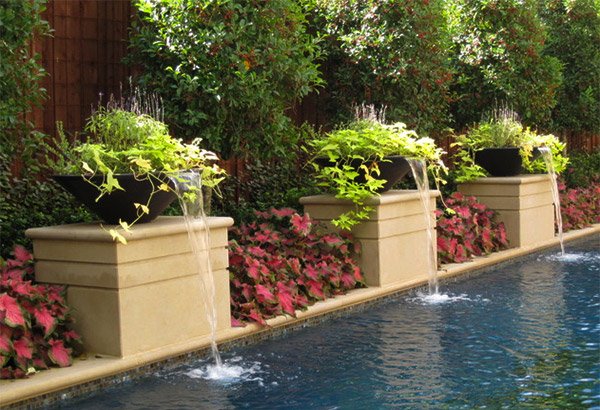 Water coming from this bowl of plants is an amazing site. The sound from the flowing water can even add more verve to the area.
The Sheffield Water Feature Planter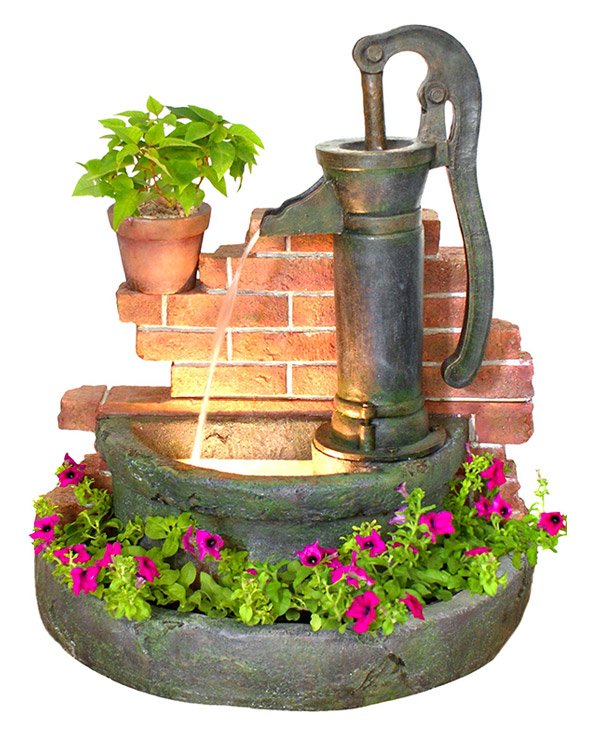 Beautiful water feature and planter in one. The exposed brick wall background is certainly a beauty!
Head Solar Water Feature and Planter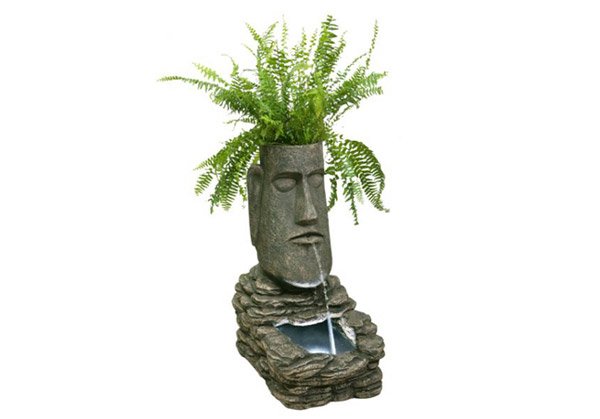 This one is surely a unique design! Aside from this head, the part where the water falls is equipped with LED lights.
Falls Large Rectangular Planter Waterfall Cascade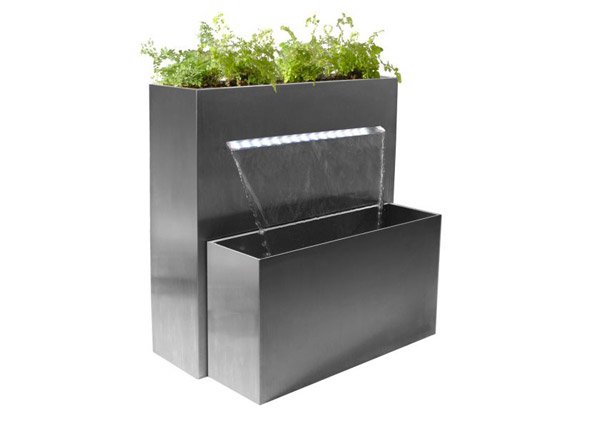 A modern water feature and planter with sleek design and straight lines.
Planter Cascade Water Feature
You would like at this as a simple design but as you stare longer at it, you will notice its beauty with the cascading water.
Planter Cascade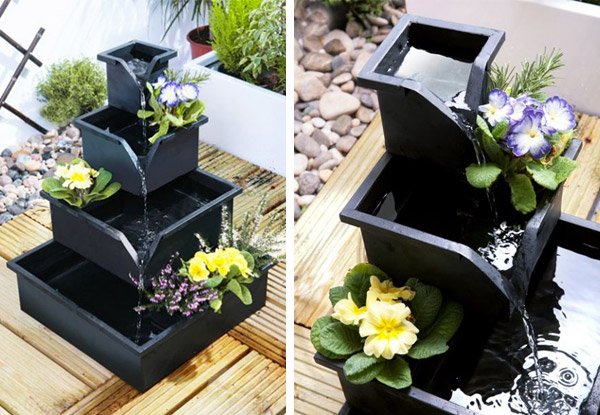 Another simple yet lovely water feature and planter in one. Same as the previous entry, this one also has cascading waters.
Feature Design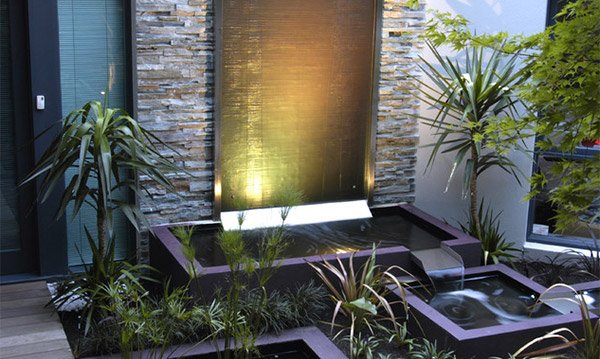 This is a big structure but you can see how they combined a water feature and planters in it. Isn't it lovely?
Having a water feature in your garden is a good addition to its beauty and can also add life to it. But combining it with plants even makes it more beautiful. You can see that through the images we have given you above. The varying design and sizes of these elements gives homeowners a vast number of choices for a planter water feature. But if you don't want this type, you can go for simpler ones like wooden garden planters.