20 Lovely Ideas for Landscaping with Pavers
I'm pretty sure that all of us have seen pavers because they are anywhere. If you live in a place with a huge park, there could be pavers there in beautiful patterns. I could recall that we have one park here in our place with some stone pavers in irregular shapes which added to its appeal. Only that some of it went wobbly and were taken off. I guess it depends on how well they did the paving work too.
But we don't just see pavers in parks or in huge cities. We can also use it in our very own yards. It can be perfect for the driveway, patio, courtyard and other outdoor spaces.
Pavers come in different materials and shapes. Some are really creative that they arrive to a perfectly stunning outdoor space.
I have collated some home landscapes that used pavers in landscaping. Let us take a look at them.
1. Exteriorscapes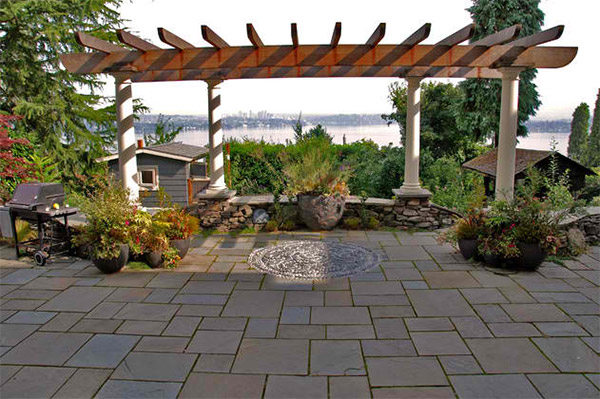 This beautiful courtyard used bluestone in blue/greyish color. I love how the shapes went together like puzzle pieces!
2. Eichler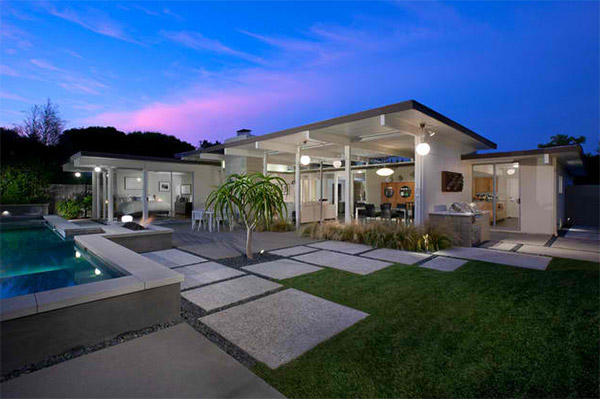 This one used larger pavers. I'm not sure what kind of materials it used but it looked like poured concrete pavers.
3. Carson Poetzl, Inc.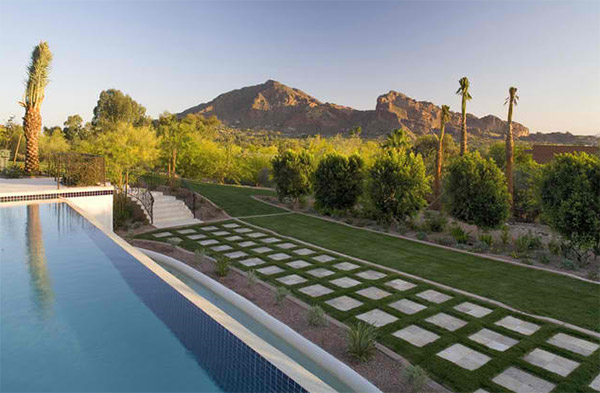 Doing it this way will surely give your home that "park" feel! But the ground cover here needs mowing and maintenance. You can opt to use synthetic grass if you want less maintenance.
4. Palm Beach Estate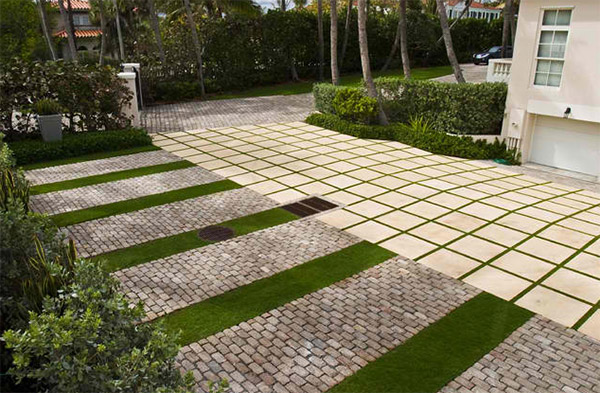 Cobblestones are used on part of this driveway with grass ground cover in between while the part where the car goes to used cast stone.
5. Wright Residence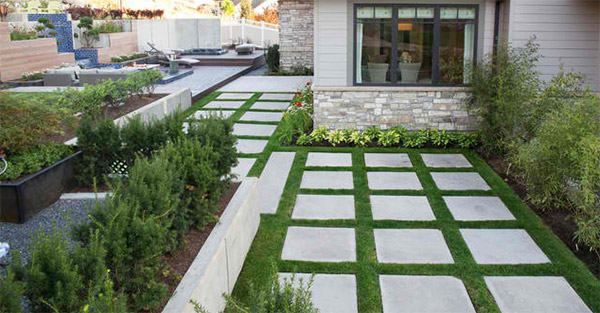 Another idea wherein the pavers are surrounded with grass.
6. On Show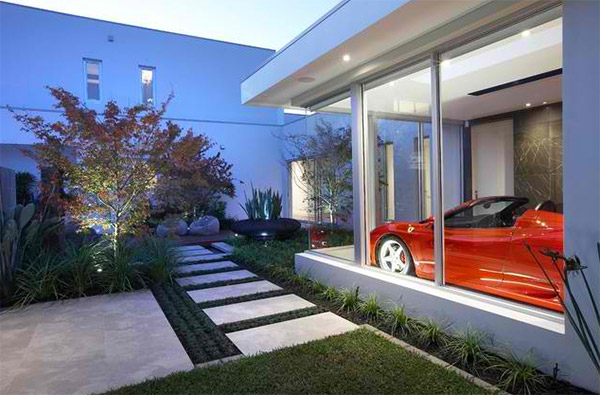 Beautiful outdoor space, right? Yes, I know you love the car. I do too but take a look at how the grass was done around the pavers.
7. Portfolio of Work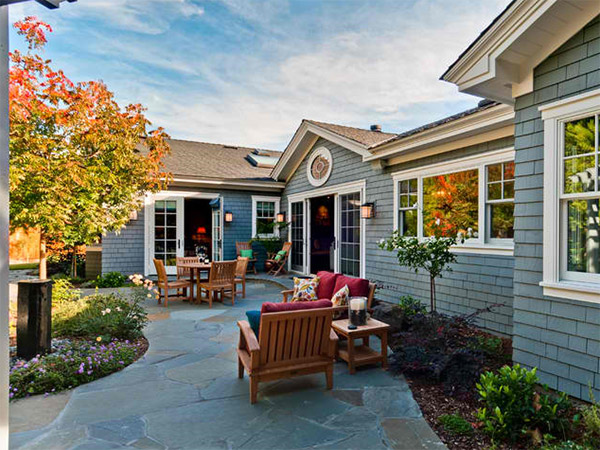 A charming patio with outdoor furniture for dining and relaxing that rests on irregular shaped stones used as pavers.
8. Backyard Zen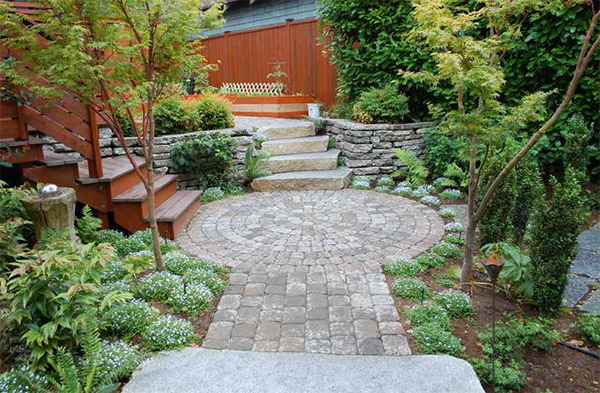 Pavers seen here are from Mutual Materials while the ones in the circle pattern is called Old Dominion and the path is Roman Dominion.
9. Curb Appeal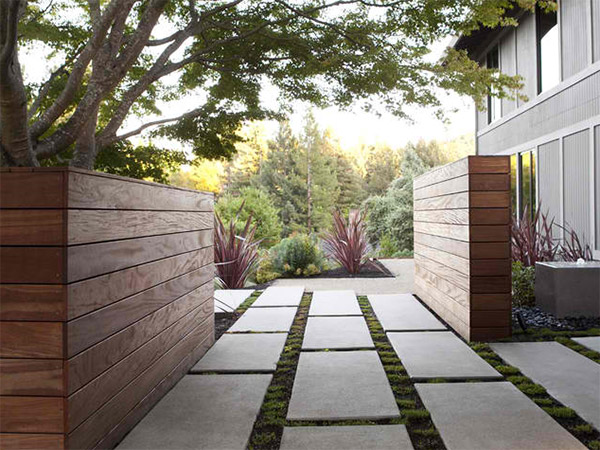 These are poured in place concrete pavers that matched well with the wooden fencing.
10. Residential Landscaping
The diamonds in this outdoor space looked really nice with the grass growing in between them giving it depth and texture.
11. Formal Residential Estate & Garden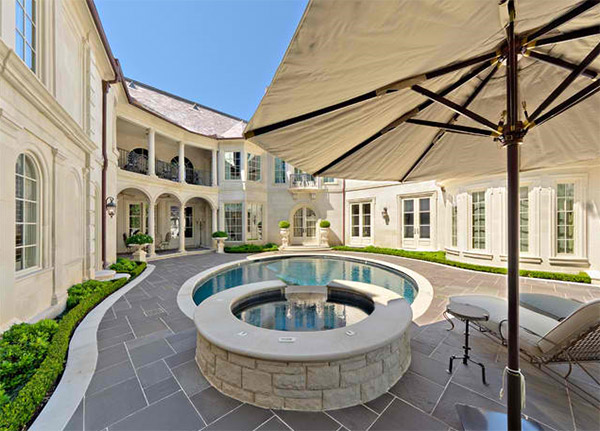 A formal inner courtyard covered with gray pavers in lovely patterns.
12. Courtyard Hacienda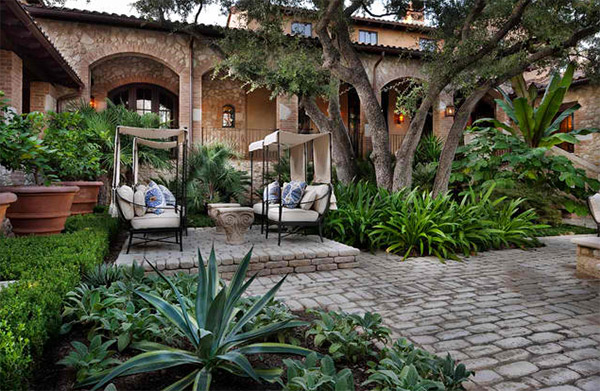 The pavers are perfect to create a raised area in the garden. Pretty space indeed!
13. Beverly Hills Residence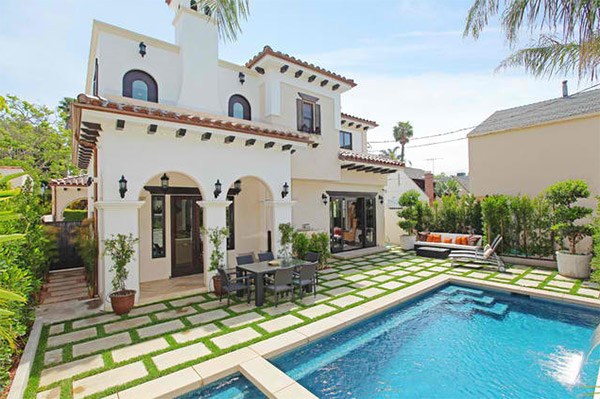 Rectangular pavers are used for this pool area. Like the other pavers, this one has grass around it too.
14. Roscoe Village Retreat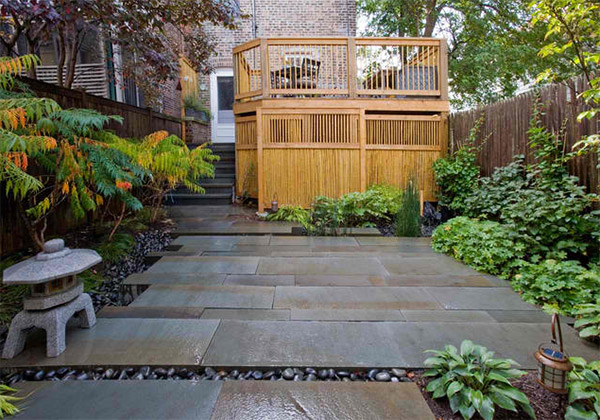 A contemporary outdoor area with an Asian touch. The color of the pavers with black stones are just right for the theme of the area.
15. Glasgow Street, Kitchener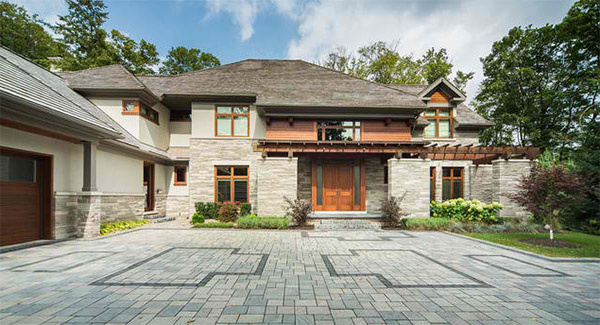 Nice patterns right? The use of pavers to create this pattern is really creative. It reminds me of Tetris!
16. Private Residence 2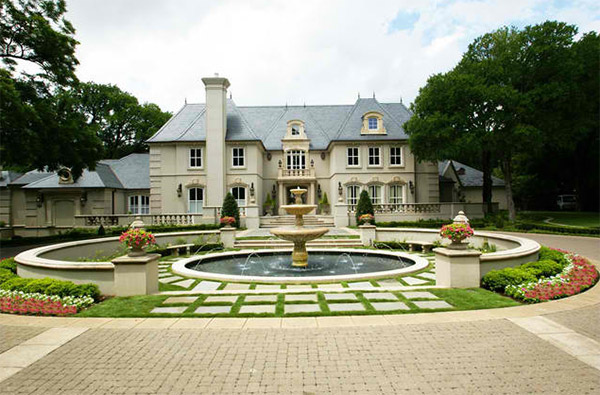 Pretty combinations in the driveway and the round central fountain. Who says you can't mix paver designs?+
17. Paver Courtyard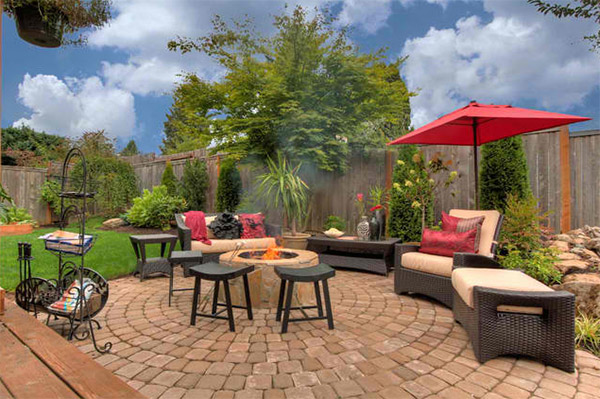 A courtyard with a beautifully arranged paver that added more drama to this area meant for family gatherings.
18. Canterbury, Michigan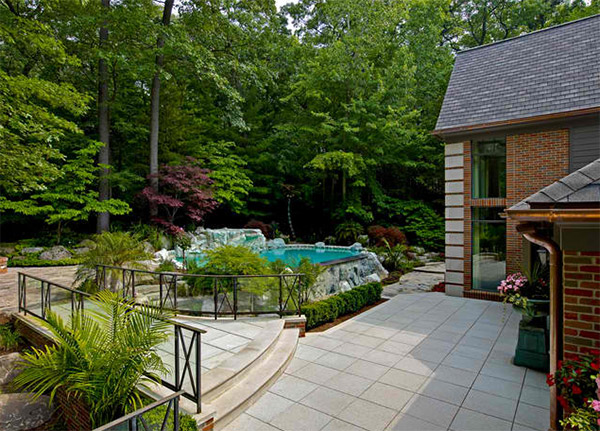 You can also go simple merely by laying down squares beside each other.
19. Rancho Santa Fe Remodel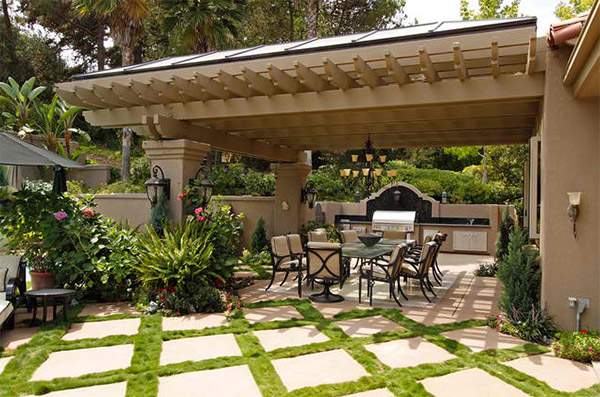 For the area outside the pergola, it was covered with diamond pavers lined with moss.
20. Longmire Photo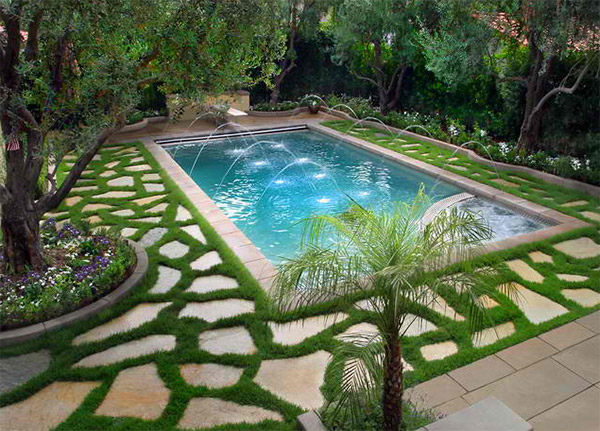 You don't have to stick with straight edged pavers. Irregular shaped ones look pretty too!
Which one is your favorite? I love most the ones with grass and moss in between the pavers. Also, I like the neat geometric pavers used in modern homes. It looks just simple, clean yet very gorgeous. I guess it really depends on the design of the landscape because pavers could look great once you have a beautiful layout just like the ones we have above. Planning to use landscape pavers? I'm sure you'll be able to get ideas from the images above. more private time to read.