15 Stimulating Modern Contemporary Hardscapes with Wood
A home's landscape can be equated as an escape from the busy world. Many homeowners discern the value of adding nature's touch into their own home through landscaping. No matter how small an area is, a good landscape could be integrated into it.
Part of a landscape is the hard areas called hardscapes. Hardscapes include patios, walkways and others parts of the outdoors that make use of hard materials. We have shown you a list of modern hardscapes using concrete and we are certain you were taken aback with the outdoor beauty you have seen.
Now, we will give you another list of hardscapes but this time, it made use of wood.
Wood can certainly add beauty to a space whether it's inside or outside the house. Its natural touch creates a stimulating and relaxing aura at the same time. It seemingly urges the homeowners to take a break and to get the most from natural's beauty around them.
We have collected some images of outdoor spaces showcasing lovely hardscapes. Take a look at what we have collated for you:
Dural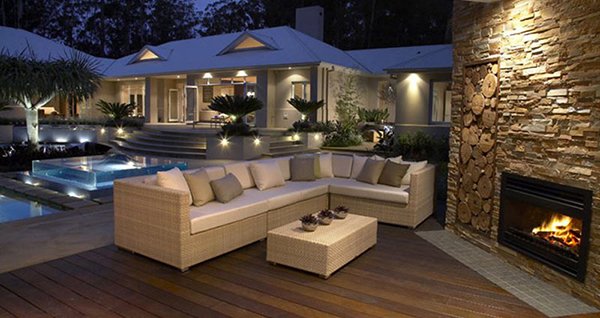 Stones on this outdoor fireplace complemented with the wooden flooring. This area balances the look with cool water around and a warm fireplace near it.
Laurel Road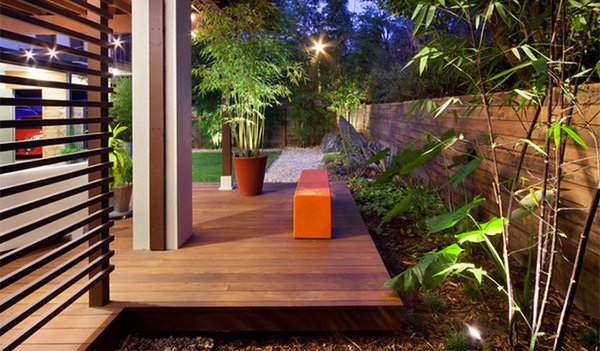 Looking neat and lovely, this outdoor space is just a small parcel of beauty. The wooden flooring and wooden fence just looked good together especially with dried leaves on the ground.
Urban Courtyards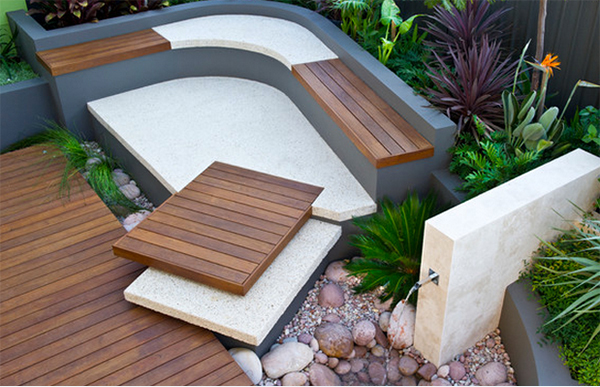 A combination of concrete, stones and wood were used for this patio with a totally Earthy feel.
Outdoor Bathroom Dural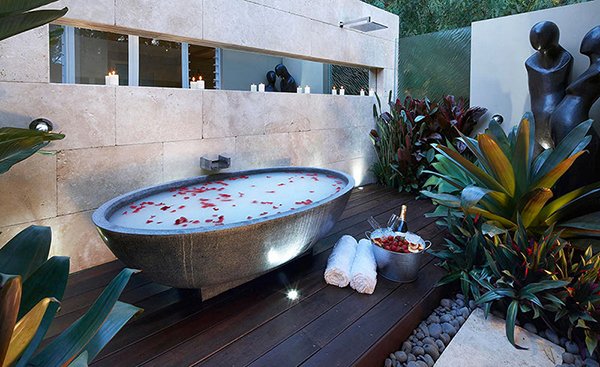 Would you like to have an outdoor bathroom like this one? Well, some homeowners do! This one has touches of contemporary and Zen designs.
Courtyard Garden: Woollahra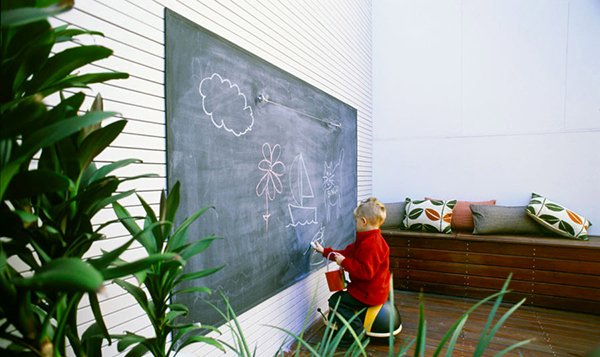 This is an outdoor space intended as play area for the kids. The wooden elements in it sure are beautiful.
Spa Oasis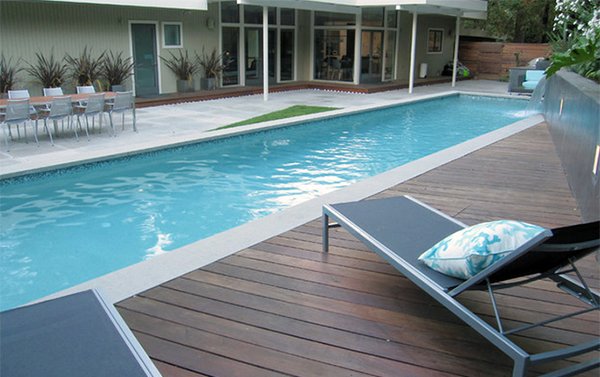 One would certainly feel relaxed in a pool area like this one complete with lounge chairs and a dining set. The use of wood on this site adds a softer look to this outdoors space.
Montectio Eco-Luxury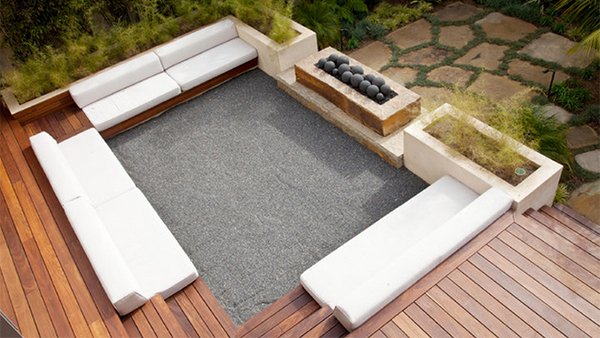 We are certain that this space is so cozy especially during the night with the fire pit on one side. Wood and concrete were combined successfully for this design.
Gallery Loft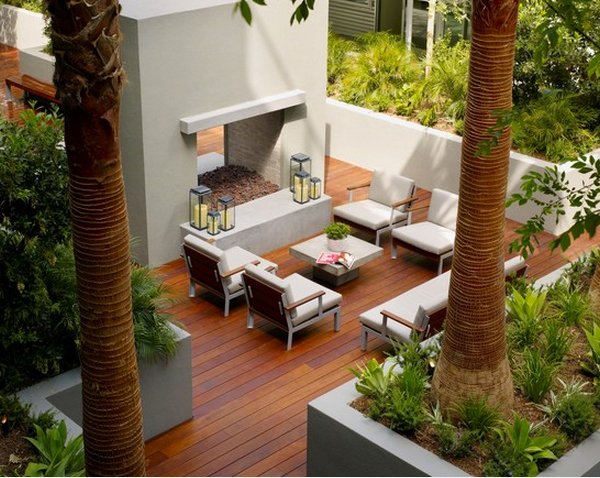 Talk about modern outdoor design! Concrete planters and wooden flooring completed the look. Even the furniture in it is lovely.
Estate Residence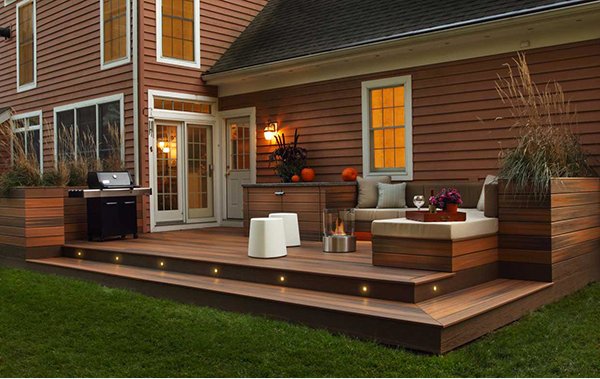 A contemporary patio that made use of modern materials. This look so neat and very inviting.
Venice Canals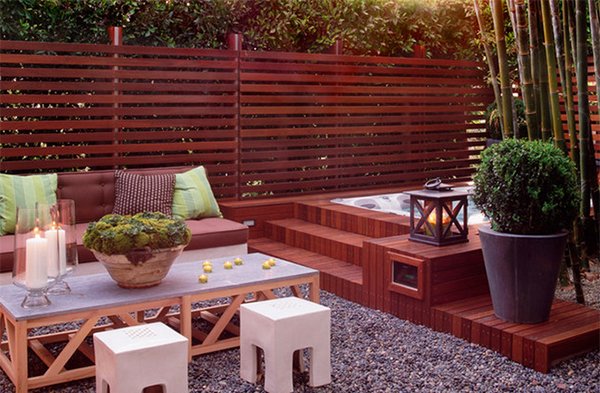 A spa is seated in this outdoor area complete with outdoor furniture. The bamboo on the side adds an Asian touch to it.
Outdoor Living Modern
We really love this outdoor area! The distribution of space is stunning to accommodate a pool and an elevated lounge area.
San Francisco Dining Terrace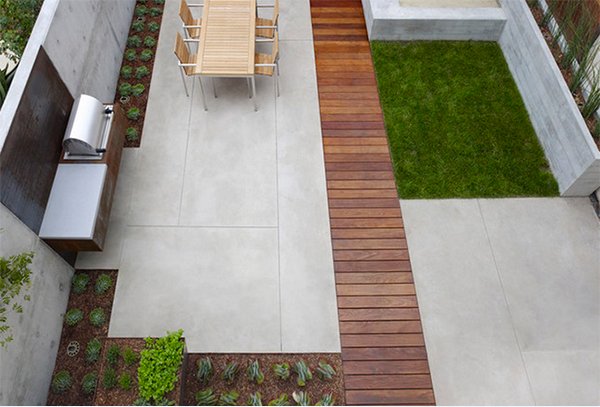 From a bird's eye view, this yard is a beauty. Division of areas with wood, concrete and grass is shown here.
Melbourne International Flower and Garden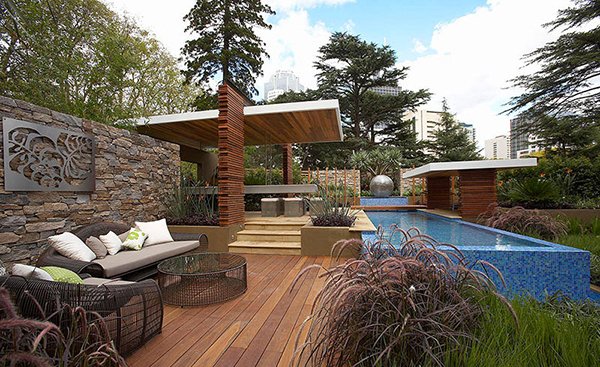 This garden is artistically and creatively designed! Just look at every element that is in here.
A la Mode Cronulla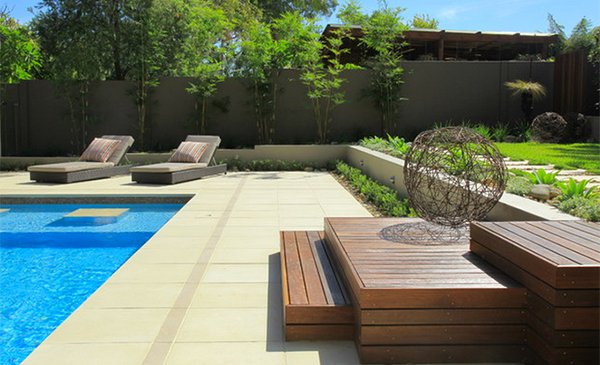 Concrete is all around but the addition of this wooden low stairs made it appear even lovelier.
Busch House – Patio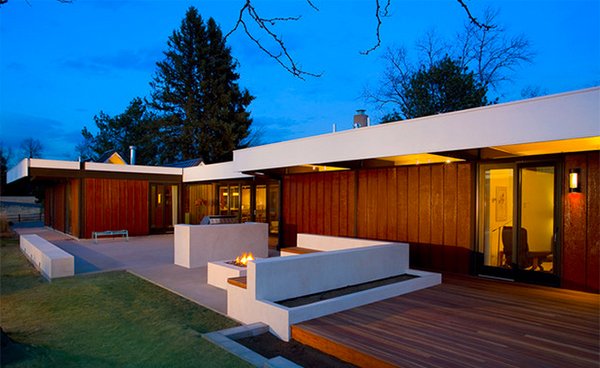 Another patio of wooden touches but you can notice that the other side is made of concrete.
After seeing the above showcase, you would develop more love and fondness for wood. It can certainly not just beautify the interior but it can also do wonders for the outdoor space. If you plan to design your landscape, do not forget to include hardscapes for it adds not just appeal to your garden but function as well.