15 Modern Hardscapes Using Concrete
Like what we always said, the outdoor space is one area that homeowners take care of especially if they want to spend more time outside. That is why the yard or the garden is not left with mere bushes or even weeds. They are given attention and are beautified.
Anyway, it is the homeowners who could benefit from the beauty around them.
So, today we will give you a collection of images showing different hardscape designs. Hardscape refers to an outdoor area that uses hard materials like concrete, wood and others. This include patios, walkways, retaining walls and others.
For now, we have 15 modern hardscapes using concrete. Scroll down and feast your eyes on the well-designed modern hardscapes.
Backyard Patio Space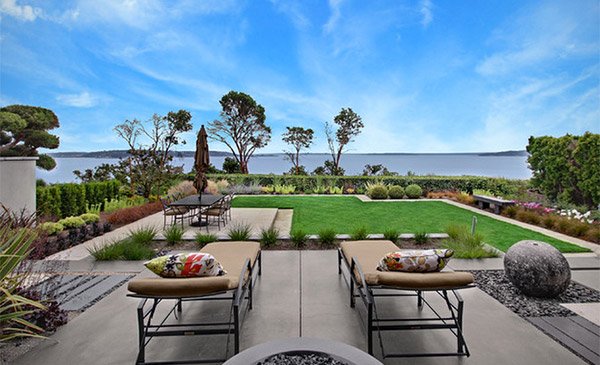 Lounging in this area would certainly be relaxing especially with the great panoramic view and the well-designed landscape and hardscape.
A La Mode Cronulla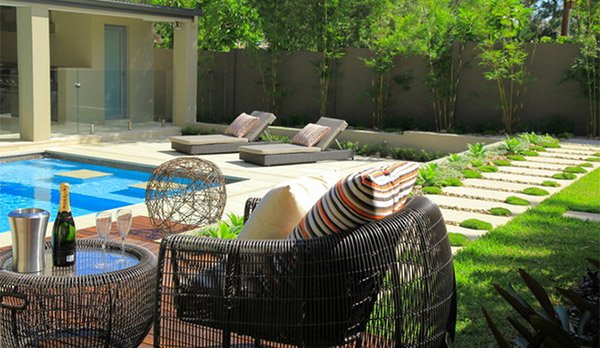 The designer did a great work for the hardscape of this pool area. Check out how he integrated the grass and concrete.
Modern Landscape Austin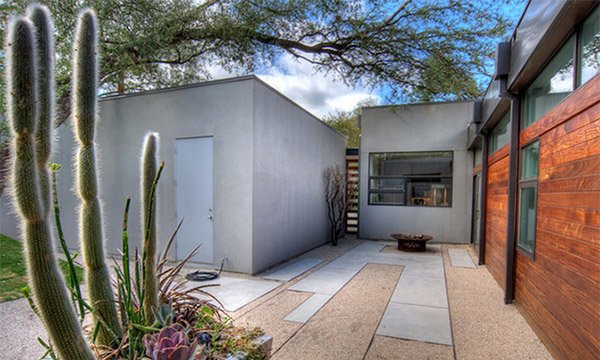 One look at this would let you know that this is indeed a modern design because of the use of straight lines for the hardscape.
Woodside Residence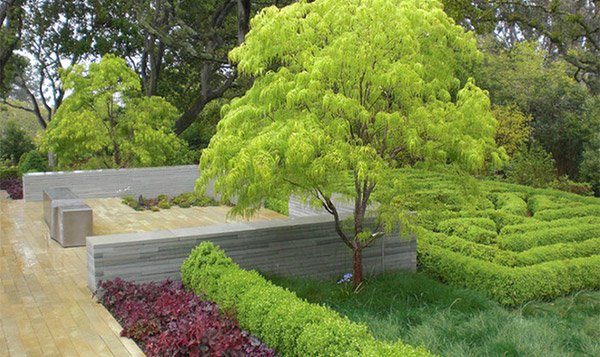 Look at how stunning this area is! The gold hardscape and the labyrinth make this garden so lovely.
Mid Century Modern Remodel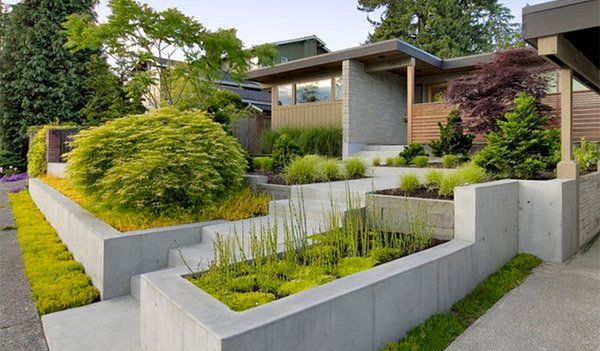 This is the exterior of a remodeled house. For sure the homeowners love how it was done!
River House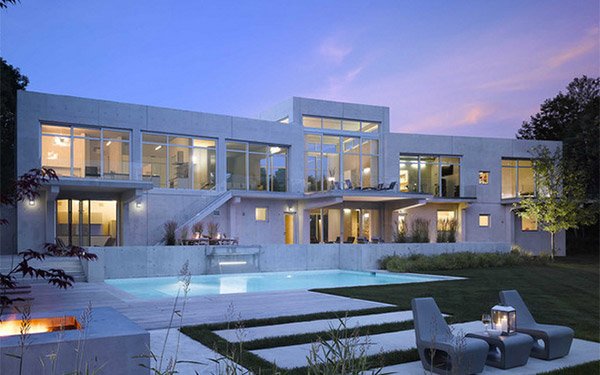 A gray exterior was also paired with gray hardscapes. This outdoor space is indeed breathtaking!
Modern Lifestyle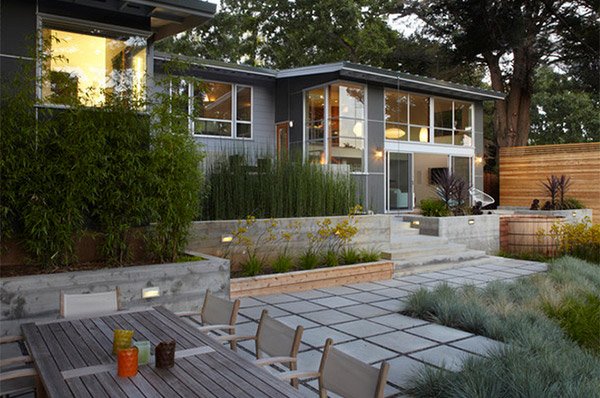 Yes, this outdoor space certainly fits a modern lifestyle and the hardscape is also design in a modern way.
Saratoga Residence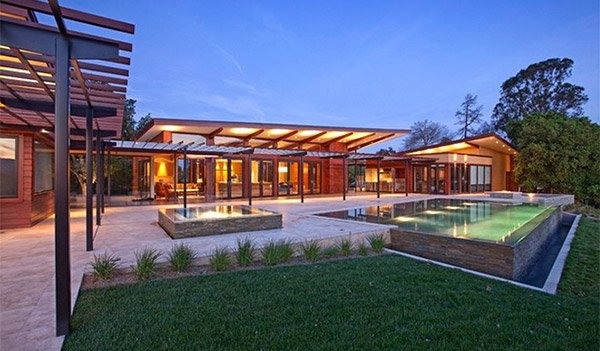 Simplicity is seen in this design by revealing the structural elements. Its simplicity is also seen in the hardscape in light gray color.
Orinda Residence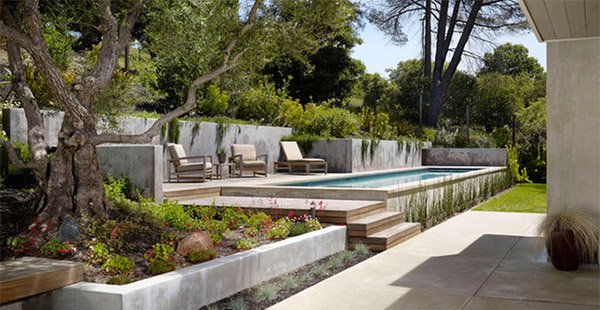 Light and bright outdoor space in concrete. The elevated area with a pool is a great way to relax.
North Scottsdale Residence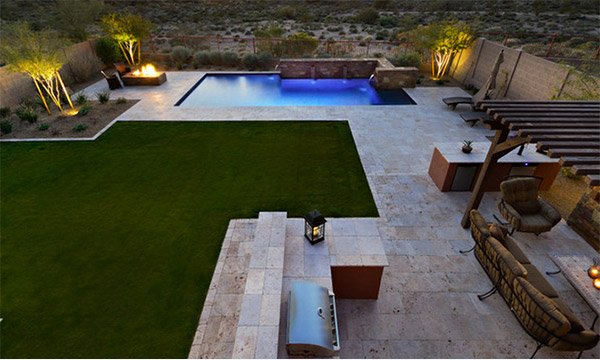 Travertine Pavers were used for the hardscape around the pool. The details from these pavers create a very beautiful outdoor space.
Greenwich Village Townhouse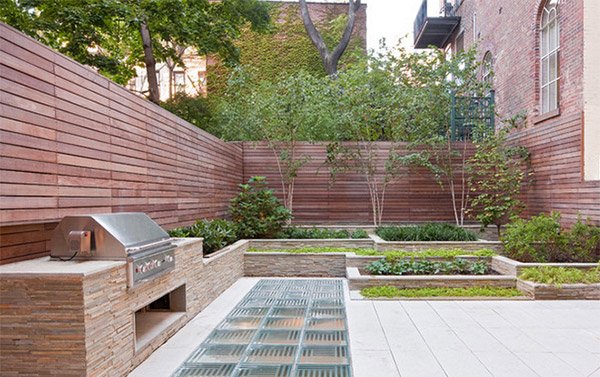 A beautiful yard with concrete flooring and some wooden planks for the wall. This sure is a dramatic area to have a dinner with the family.
Sunol Landscape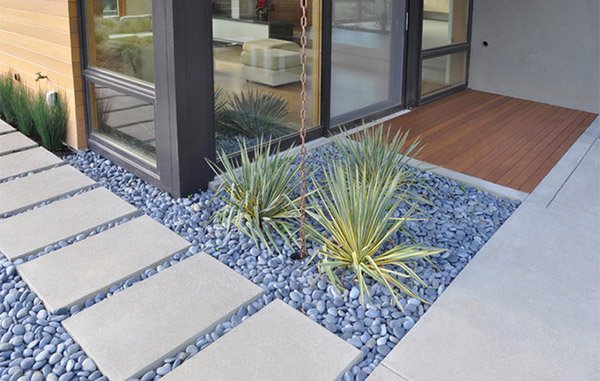 Winter beige concrete finish looks perfect for this hardscape especially when combines with the aggregates.
Lafayette Residence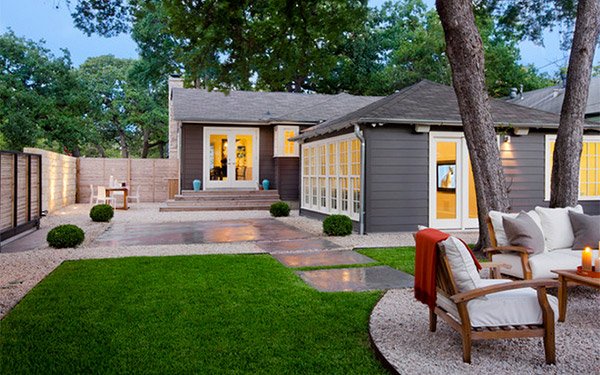 A clean and organized looking hardscape and landscape design. This yard sure looked neat!
Modern Portland Landscape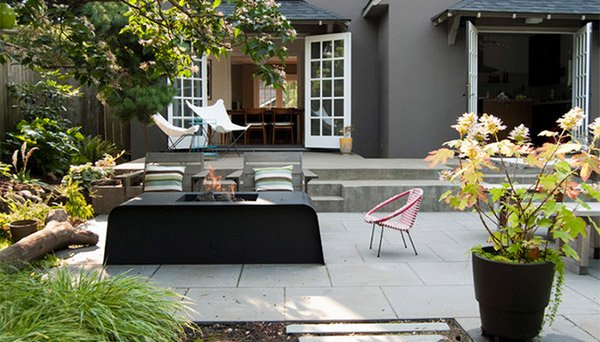 The concrete pavers made this area appear stylish while still retaining some parts with soil.
Oregon Street Residence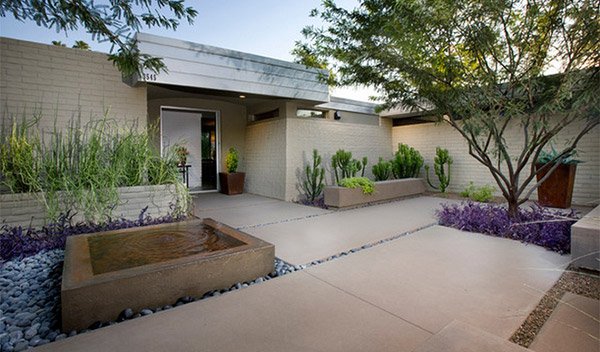 The design of this courtyard is very beautiful and totally calming because of its neatness and also for the colors it used.
The outdoor spaces you can see above no doubt had stunning landscapes and hardscapes. These would make your outdoor stay more exciting, relaxing and calming. You can notice that it is not just the use of concrete that made them look lovely but also the colors matter. Part of a hardscape are garden pathways which can lead guests to certain areas of your outdoor space. You can come back for more and check what we have in store for you. You might as well share this to your friends!