A London Home Featuring a Unique Terraced Green Roof
Tired of the same green roof design? Here a unique one!
For those who love plants, it would be nice to have their own garden in the house. That is why, whatever is the available amount of space, and they make sure that they can still insert a garden in it. You can see homes with limited space that has a garden indoors. Some would put their plants in beautiful planters and would either arrange them around the house or just on a certain corner. Still others would have a roof garden which we will be showing you today. But this home doesn't have an ordinary roof garden.
When the owners of this house in London wanted to create a new home and work studio which maximized the space, they turned to Hayhurst and Co. As part of this new build, a green roof was suggested by the designers but the clients only wanted to have a green roof that they could actively garden. The end result is a green roof that has a series of planter trays installed on the roof, providing level beds in a stepped terrace that can be actively gardened and planted. If you love gardening, you will surely envy this home which has a whole bunch of plants in the roof!
Location: London
Designer: Hayhurst and Co.
Style: Modern
Type of Space: Roof Garden
Unique feature: A house features a green roof with a terraced garden containing about 800 plants in it.
Similar House: Main Stay: A Contemporary House Designed for Inside and Outside Living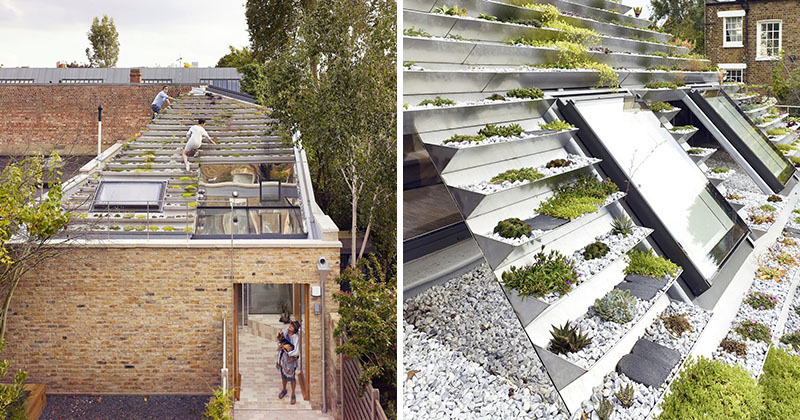 Who would think that you can actually add a terrace garden in the roof? Well, for the designers, nothing is impossible since they were able to come up with this design and I could tell that the homeowners are very happy to have a garden where they can take care of their plants.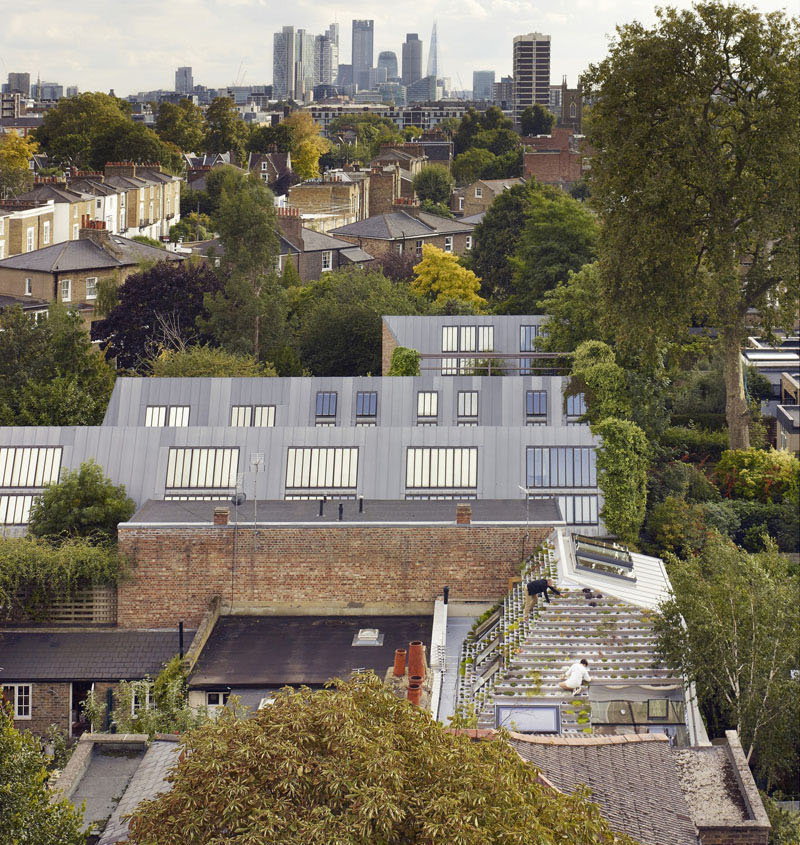 This is how the green roof looks like from a far. If you compare that to other roofs in the area, it sure is different and it is being highlighted because of its uniqueness.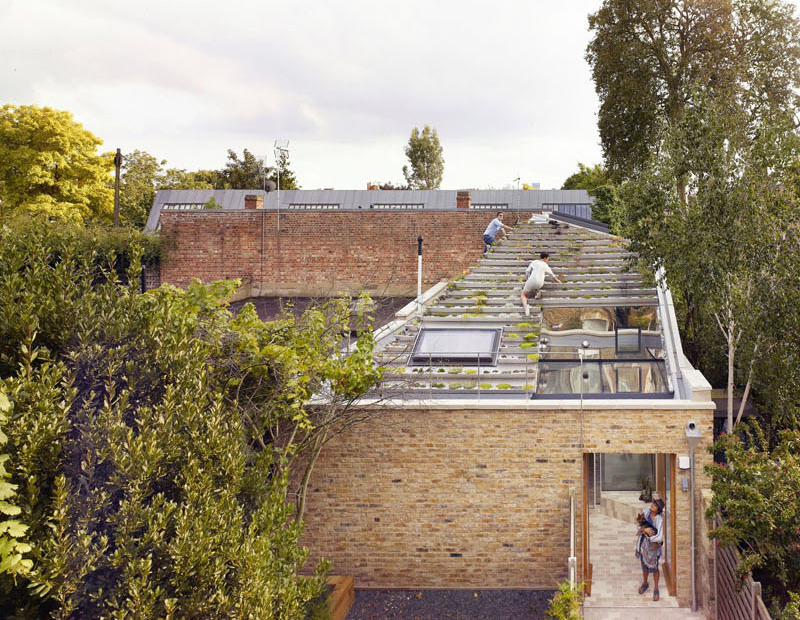 There is an open part of the roof which I assume is where the owners access in order to get to the top. Guess that open space also doubles as a skylight for the home.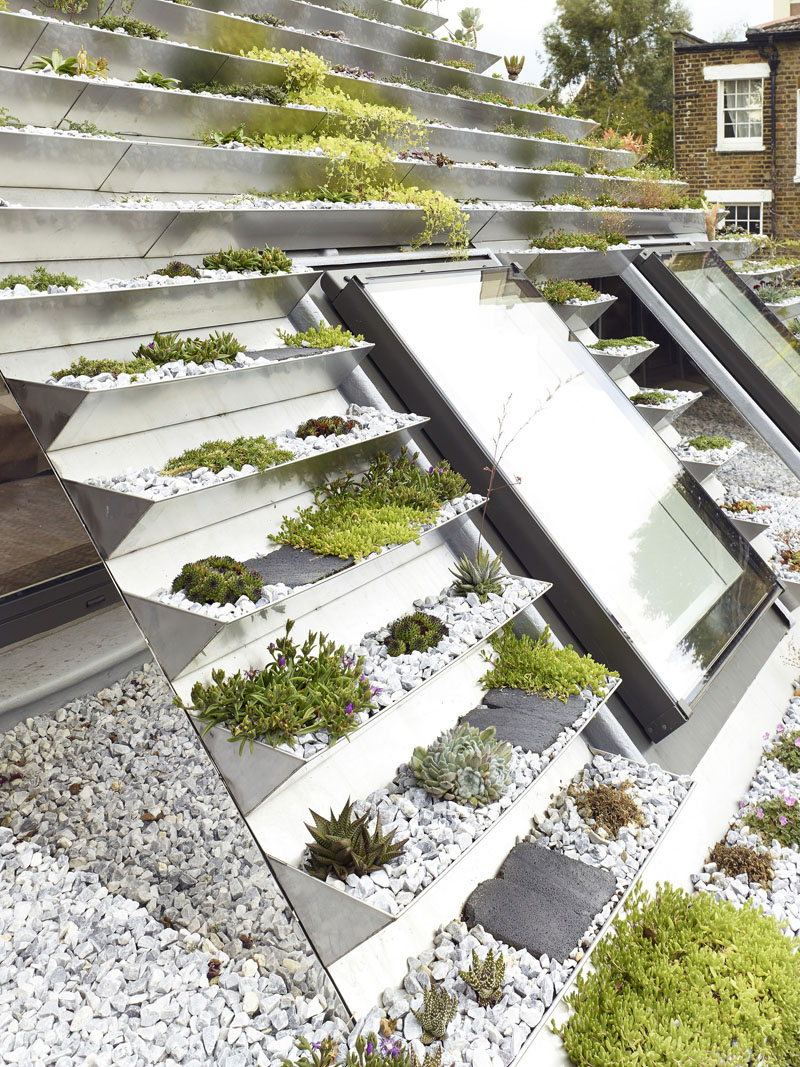 You can see that every plant in the roof garden is well-taken care of. They have their own space to grow and they are surrounded with white stones which doesn't just protect them but it also adds appeal to the area.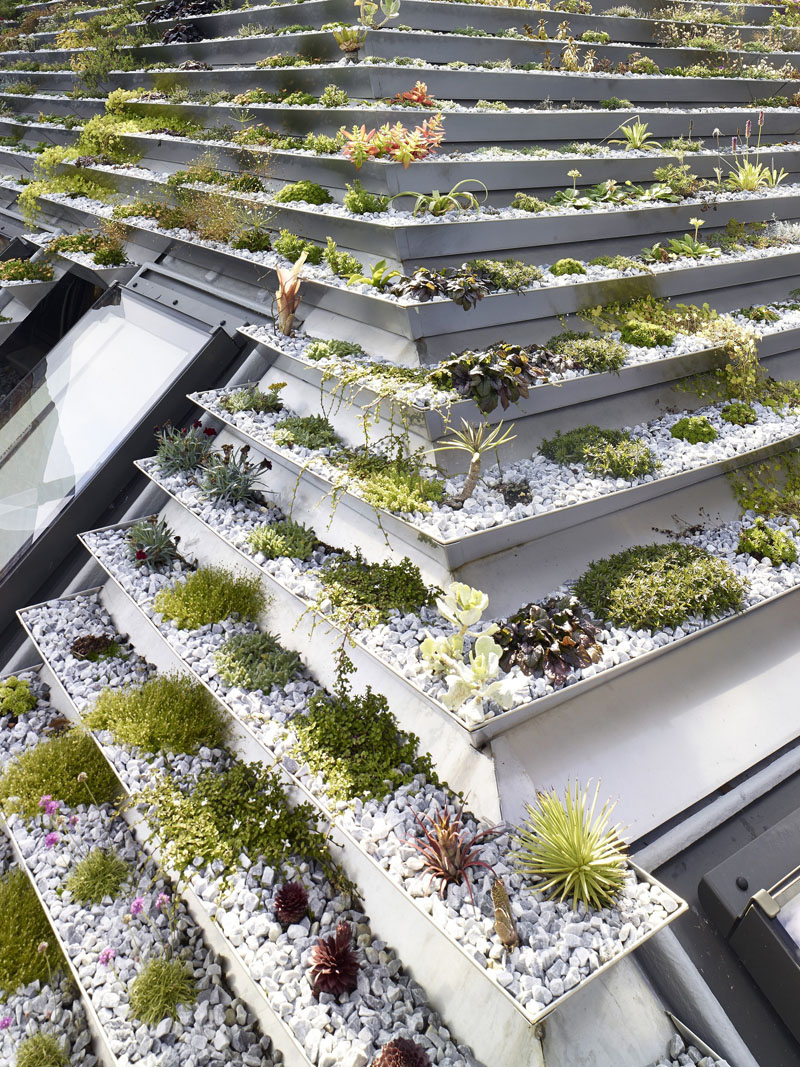 There are over 800 plants that cover the roof, with each planted by the client. Obviously, the homeowners really love plants, right? Well, they wouldn't be able to plant this huge number of plants if they do not have that passion.
Read Also: Pleated House: A Contemporary House with a Green Roof in Wisconsin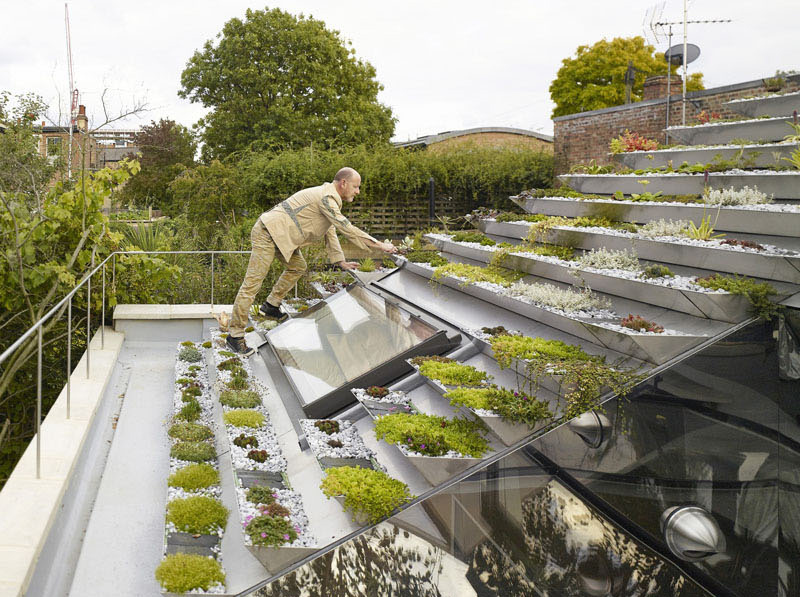 The planters are made from marine-grade stainless steel that incorporate a ribbed geotextile fleece to provide thermal separation from the steel tray and to aid with drainage.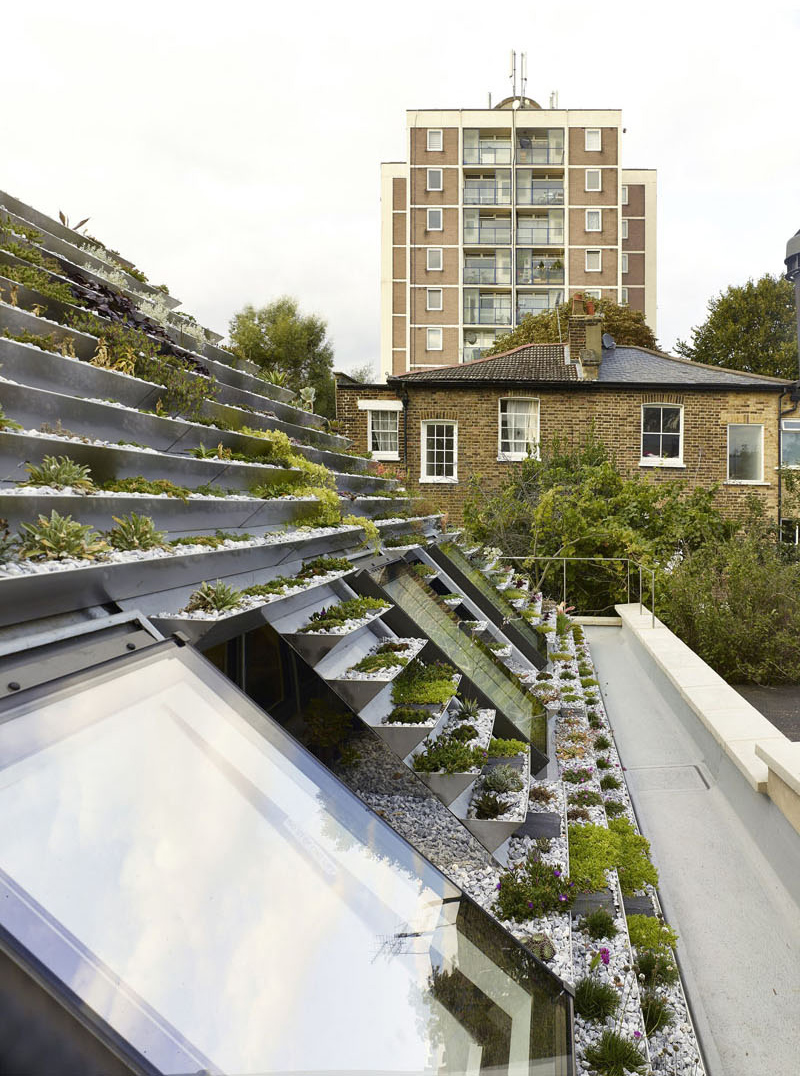 To access the area, there is a small alley around the roof where they can walk around. Also, they can step on the terraced area to go up to the other plants..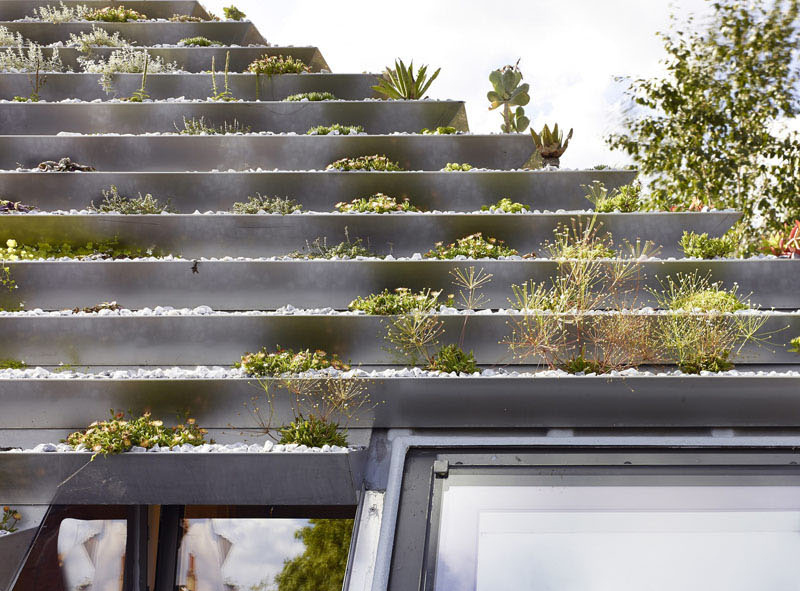 Look at how beautiful this terraced roof garden looks like! It sure is a beauty, right? Imagine having this in your home. It would certainly be pleasing!.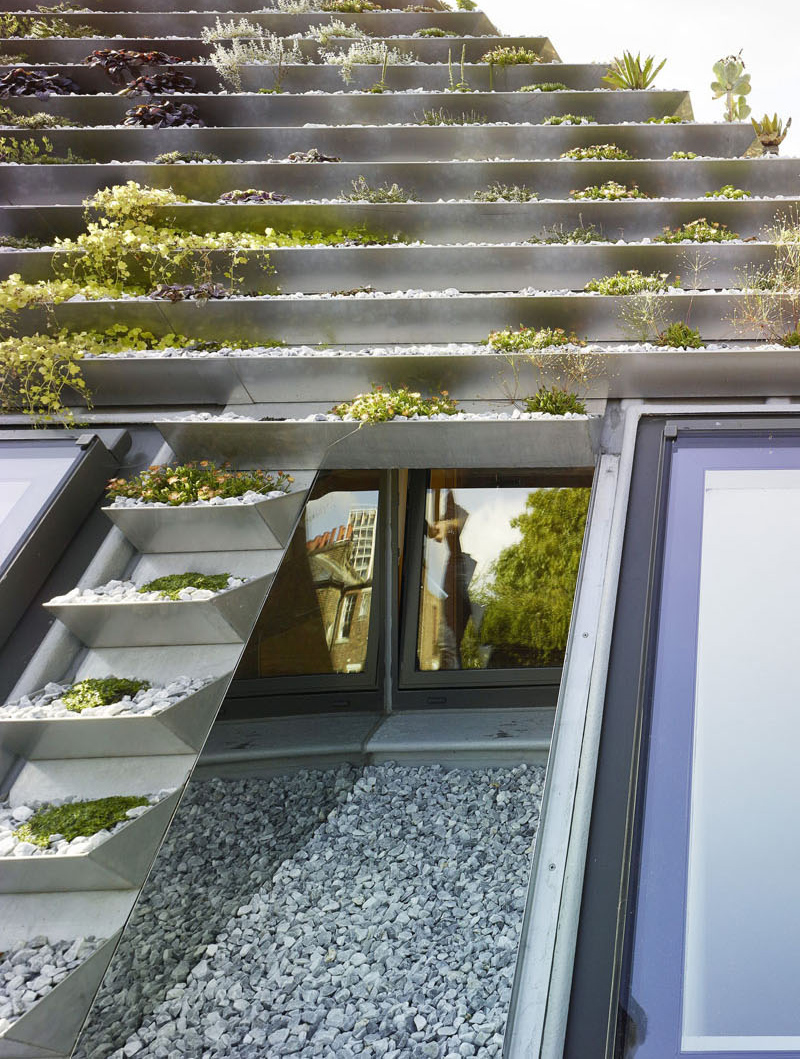 Hayhurst and Co. who successfully created a stunning roof and a garden at the same time!