Take a Look at 15 Designs of Wooden Outdoor Planters
Our garden is one place that needs maintenance in order to remain beautiful and inviting. The plants in it need our utmost attention so they will survive. You also have to make sure that other areas of your landscape will be taken care of so that it will last long and stay welcoming all the time.
One of the common things you can see in a garden is planters which are of course necessary to hold the plants.
Planters come in different designs and are also made up of various materials.
For today, we will showcase a collection of 15 wooden planters. You will notice that it is used from classic to modern landscaping. The only difference is that the latest wooden planters are varnished and polished to make it look more beautiful. Check out what we have collected for you:
Modern Landscape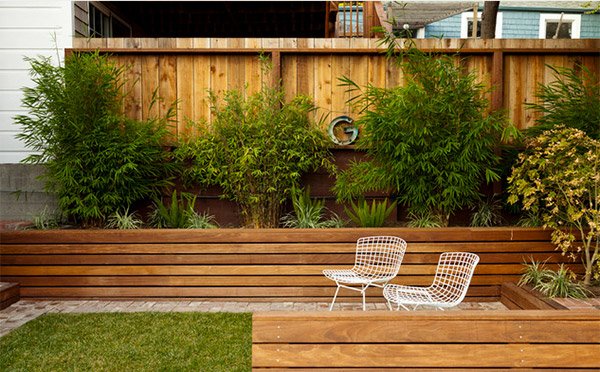 Wood is used in most parts of this garden and you will surely agree with us that it looks great for a modern landscape.
Roof Garden by Amber Freda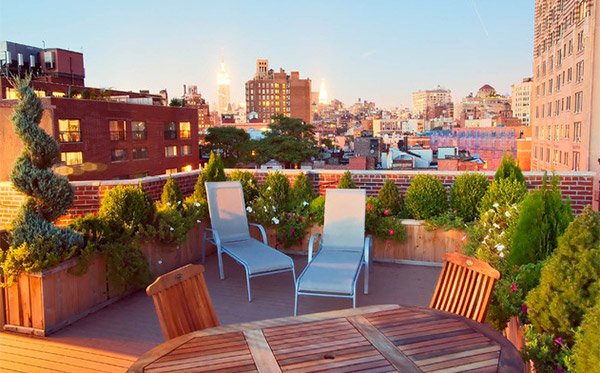 This gorgeous space is filled with various plants having different textures, patterns and colors.
Exteriorscapes Seattle, WA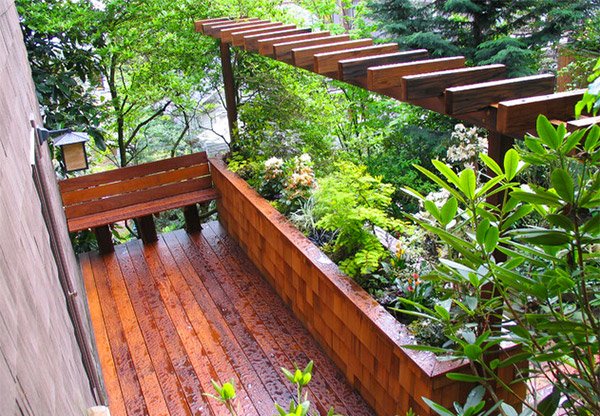 A small space can still have nature's touch by adding some planters on the sides.
Raised Beds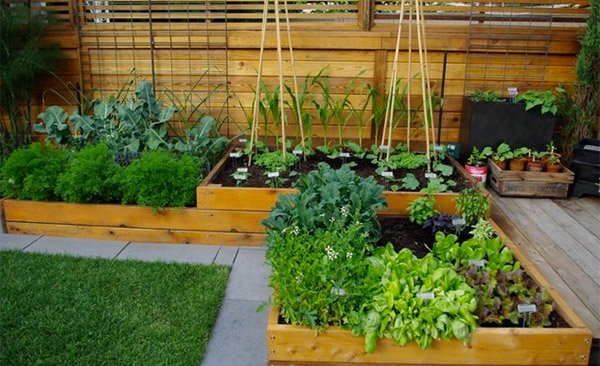 Raised vegetable beds in garden boxing are a good way to grow plants in your garden.
The Views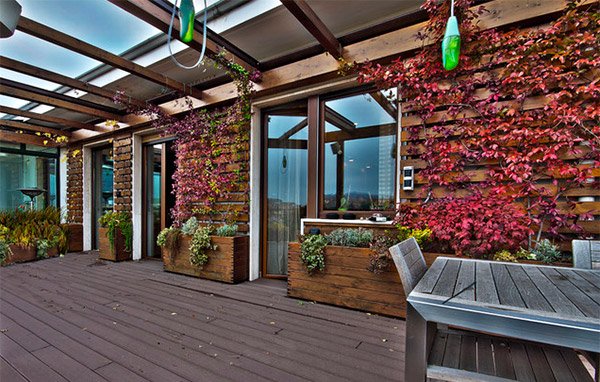 This place sure look dramatic with the vines on the wall and some more plants on wooden planters.
Rooftop Garden: Glebe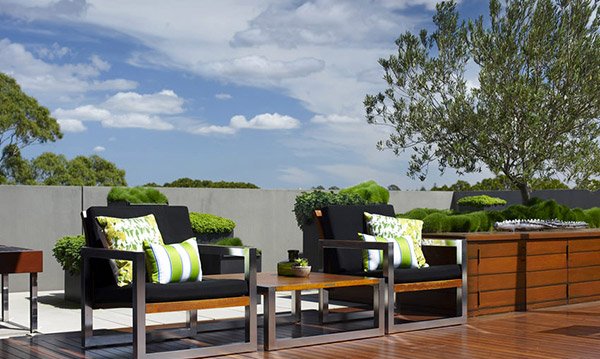 A rooftop garden is everyone's dream especially when your home is located in the city. The use of wooden planters adds softer touch to this place.
Central Park West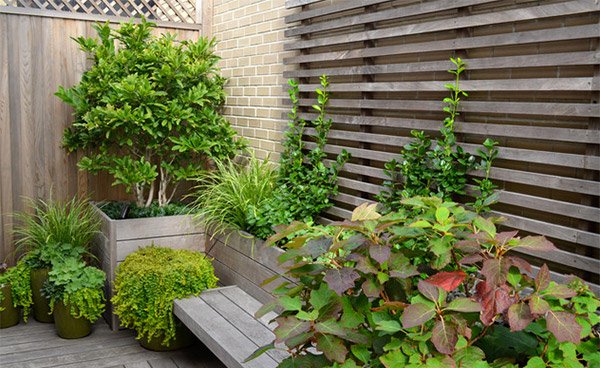 Experiment with wood and use it not just for the benches but even for the planters.
Brighton Home
A courtyard of contemporary style looks a lot better with wooden touches in it despite the minimal usage of plants.
Reversing the Flow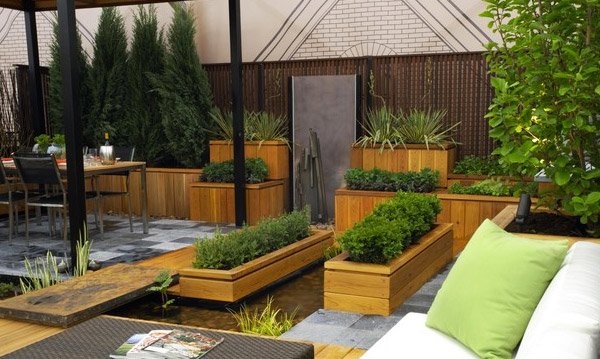 This garden truly deserves the recognition it received because it sure looks great with wooden planters and a pergola.
Construction Projects 2012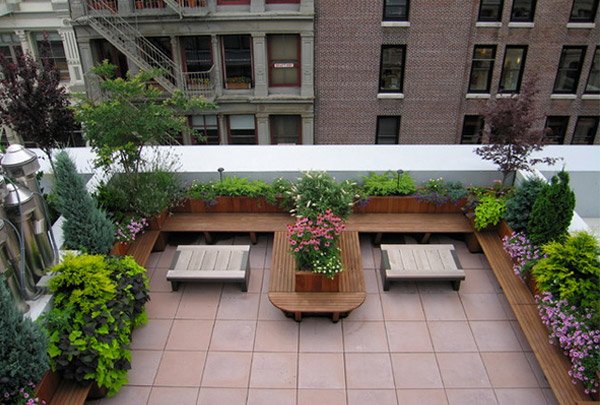 This is a cool idea for a roof top garden. This might be as stunning as the previous garden but it also made use of wooden planters and filled it with different types of plants.
Christin Eggener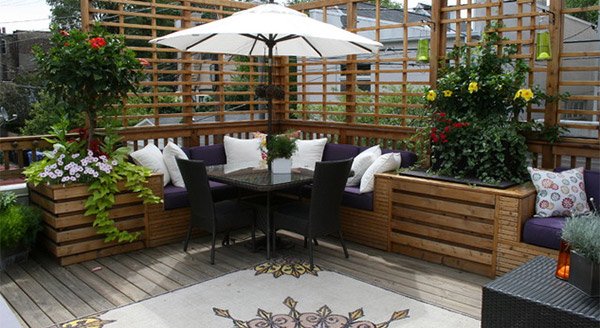 One look at this space makes one feel relaxed due to the well-arranged seating areas and the good distribution of plants.
French Modern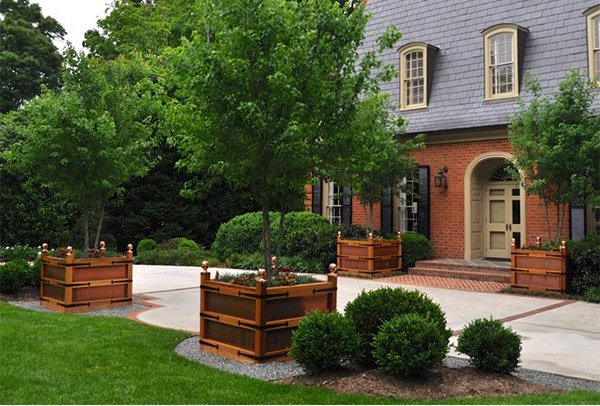 Not only modern landscapes use wooden planters but even this one with French and traditional design uses it. You will feel like you are brought to another time and place.
Custom-Built NYC Roof Garden Design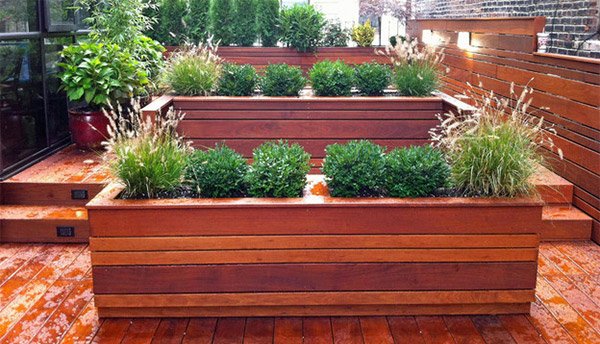 Wood panels were used for this patio and yes, it used wood for the planters too creating a coherent look.
Modern & Simplistic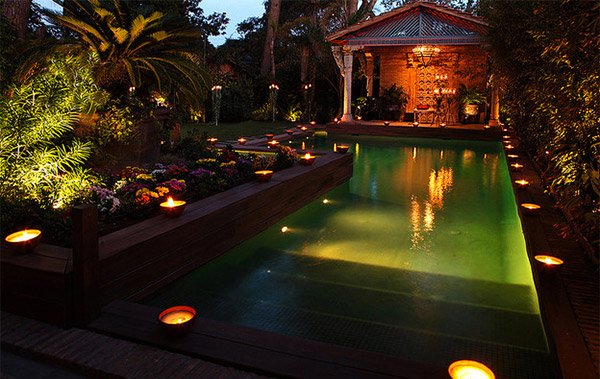 Your eyes will be brought right into the pool because of the surrounding lights but take a moment to check its planters with lovely flowers in it.
Modern Classic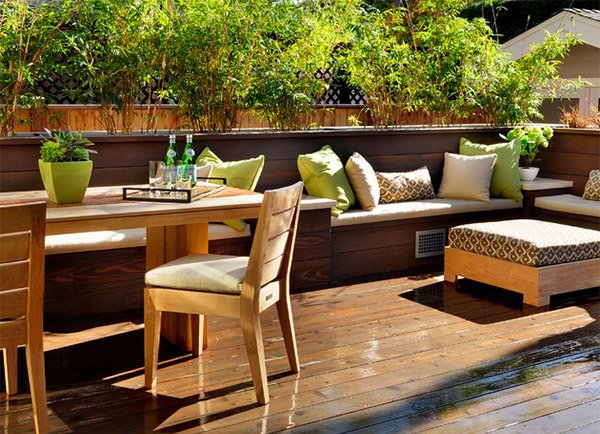 The designer claims to combine modern and classic styles to this landscape and we do think it is successful!
Wooden planters are widely used these days. Aside from the beauty it adds to one's landscape and garden, it is easier to install and also add more touches of nature. But it also needs maintenance in order to retain its beauty. We hope you got some inspiration from the list above. You might was well want to take some time to check on garden pathways in different styles and materials.