15 Pond Landscaping Designs for Your Garden
Our yard can be given more life by creating a lovely landscape in it. There are so many ways to do it just like adding pathways, plants of different types, outdoor structures like a pergola, water features, and others.
Speaking of water features, one water feature that will surely bring your garden to life is a pond. There are areas that have natural pond in it; but if your garden isn't blessed with one, you can always make a pond.
Ponds are nice additions to a garden because aside from bringing water into the scene, it gives the place that feeling of nature with fishes, plants, and even birds in it. It can also add drama to the space making relaxation a lot more fulfilling. It can also make you feel like you have your very own park in your house especially if your pond is large! You can also add some interesting features in the pond like sculptures, stepping stones and even a bridge. Let us take a look at what we have collated for you today.
Garden Pond Rydal, Pa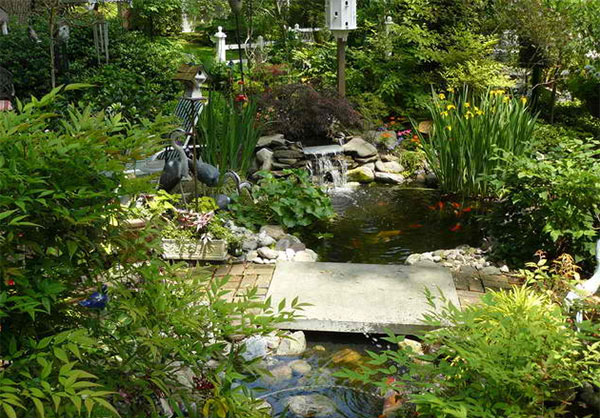 This looks like a natural pond but it is actually man-made. The bird sculptures on it look lovely as they seeming enjoy the plants around it. Koi fishes are also seen in the pond.
Contemporary Landscape Seattle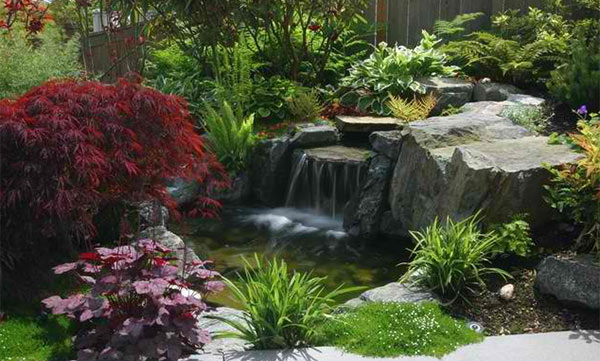 Aside from a pond, a waterfall was also added with large rocks around it. Using a variety of plant species for the area makes it appear like a real pond.
Tropical Paradise in South Florida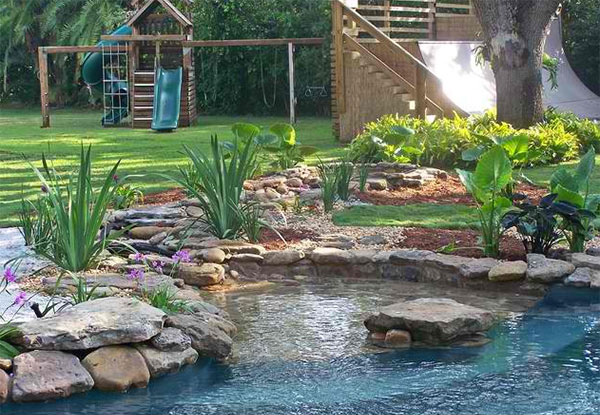 We'd guess that this outdoor area is really a source of fun for the family having a slide and an area for skating. Of course, the pond is a plus!
Private Paradise Portland Landscaping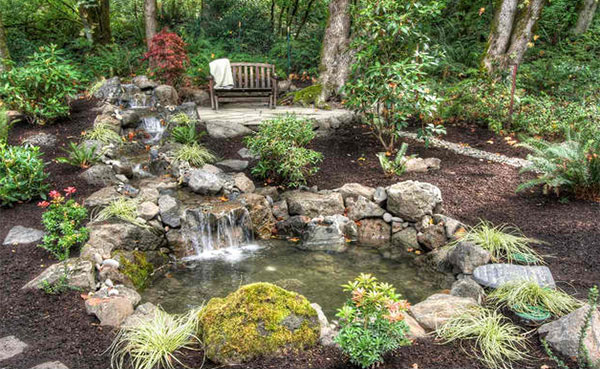 This place is perfect for tranquil moments of reflection with a water feature, flagstone patio, stone pathway, native planting, private sitting area, and pond.
Saratoga Jewelbox Custom Home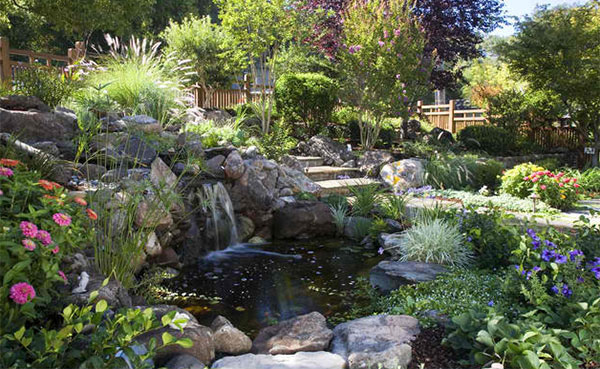 The outdoor space of this residence has an entertainment pavilion featuring a pond, built-in barbecue center and plenty of seating.
Flowers in Space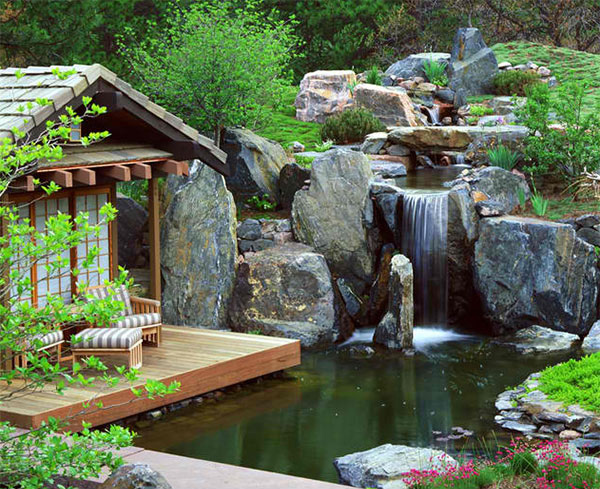 What a beautiful Japanese garden! It has a small house in it that is surrounded by water.
Park Hill Backyard After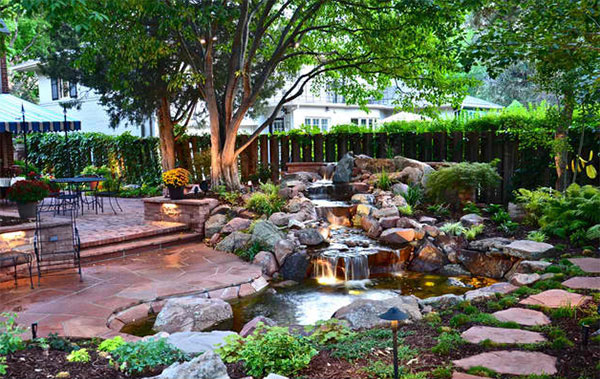 This garden looks pretty relaxing not just because of its natural look but also because of the pond with waterfall in it which is obviously man-made.
Alderwood Landscape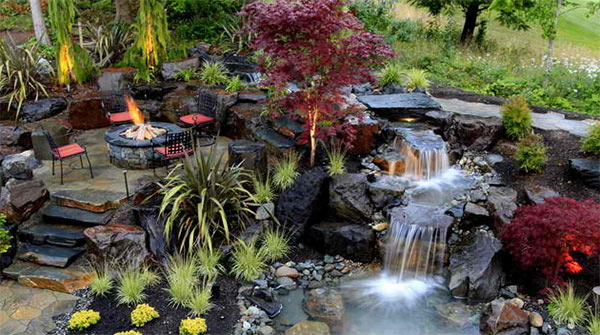 What a great space to relax and unwind while listening to the sounds of the streaming water.
Tree and Waterfall Inspired Backyard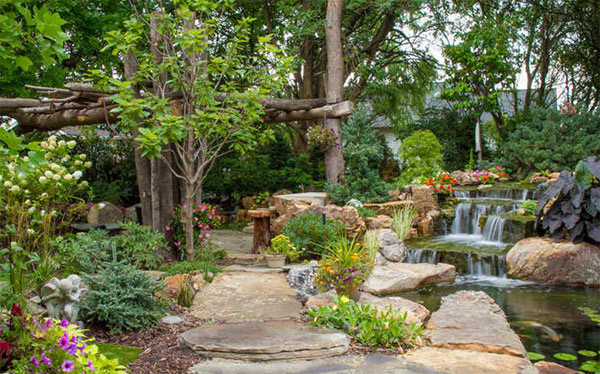 If you are creating a destination for your garden, ending with a pond and waterfall would be very interesting!
Pond and Landscape Lighting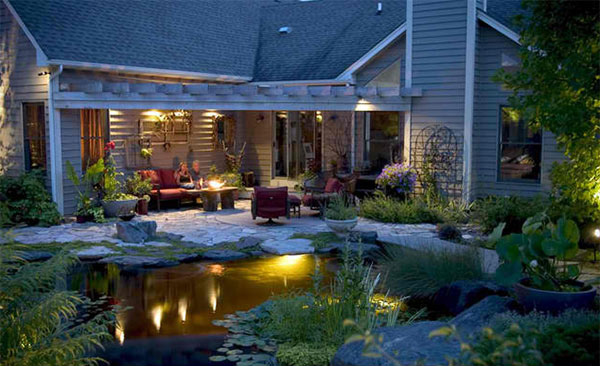 The pond and landscape LED lighting creates drama and beauty, allowing the homeowner to extend time enjoying and relaxing outdoors.
Landscape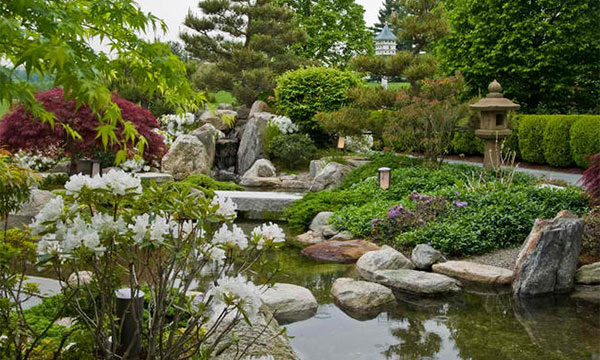 A Zen garden which has stepping stones to let allow access towards other parts of the pond and the entire garden.
31 Albion Place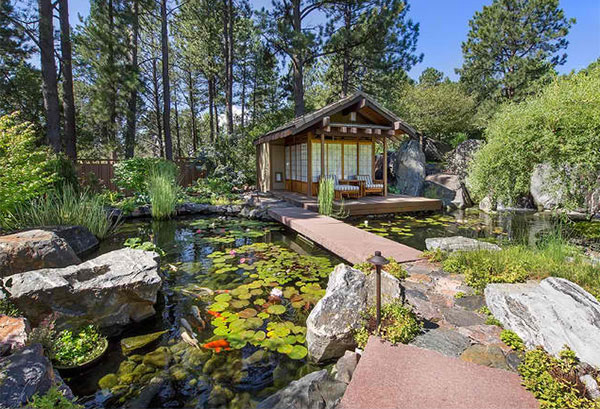 We'd really love to have a pond as beautiful as this with a small tea house! The floating pods add more life to this body of water.
Landscape Baltimore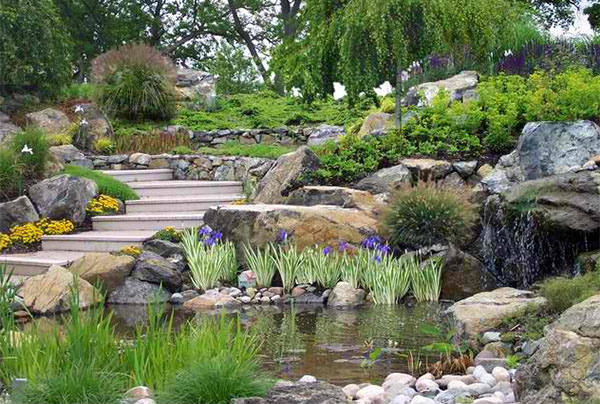 Like other ponds featured here, this one also has a waterfall. The area can be reached through concrete steps that are used to access the entire garden.
Back Exterior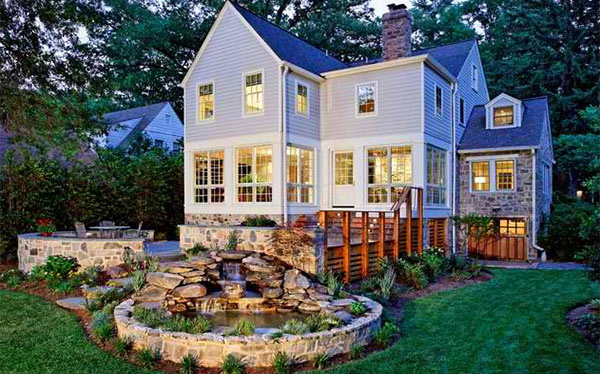 Adding a pond near the entrance of your home is also a good idea. This works well if you have a smaller garden.
Darnestown Project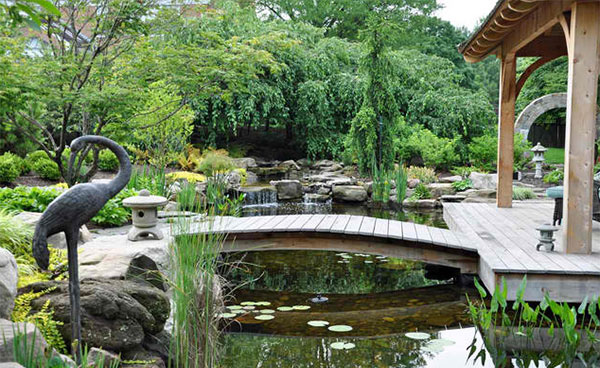 The after view of the waterfall and pond with a glimpse of the pavilion and moon gate. The bridge also adds more drama to the area.
Want to have your own pond for your garden? Contact a professional to make one for you especially if your pond is large but you can also do it on your own if you want to. But be sure to study the process well before doing it. Having a pond for the outdoor area is indeed interesting. Aside from ponds, you can also add other water feature designs for the garden. You have different choices for a water feature which you will see in that list.