20 Terraced Planter Ideas to Add More Visual Appeal to Your Landscape
Terraced planters can add a great value to your landscape's appeal.
Aside from decorating the interior, the outdoor area of the house should also be well-designed especially when it is at the front yard.
There are so many ways to treat and decorate the home's outdoor space, from adding trees to installing hardscapes. Patios, pavilions and other structures can also be added into the home's landscape. You can also opt to bring sculptures, water features and structures too. Although, the most common way to landscape is by adding plants of various types and species. How could you make it look more appealing? Choose planters with beautiful and creative designs!
Yes, you can merely use large jars, concrete planters, or other types of planters; but there is a more creative way to do it too like using terraced planters.
Terraced planters may be made of various materials and has different levels. This way, you can add more plants to you area while making it appear more aesthetically appealing. Most of the time, this is used in sites that has sloping topography but that isn't necessary. Well, if you are eyeing to get planters like these, we have created a list for you so you can get ideas on how to do it for your own home.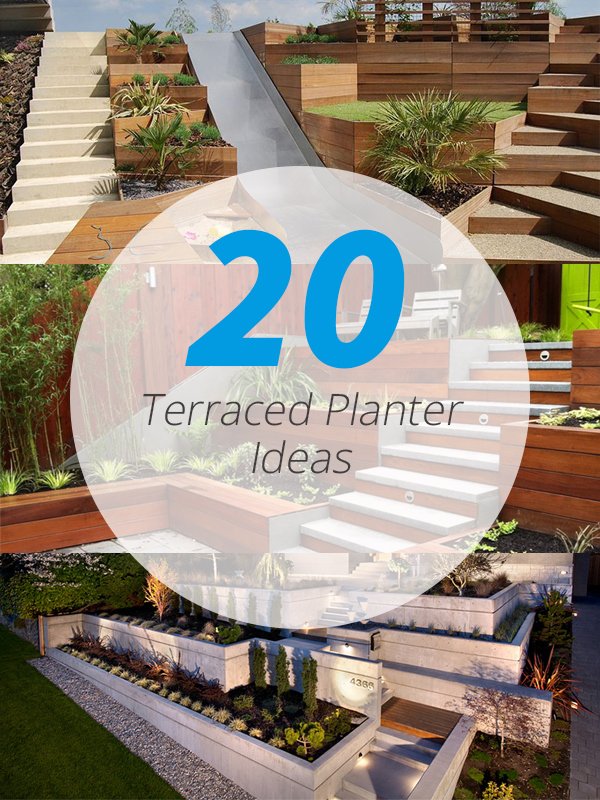 1. Glass Link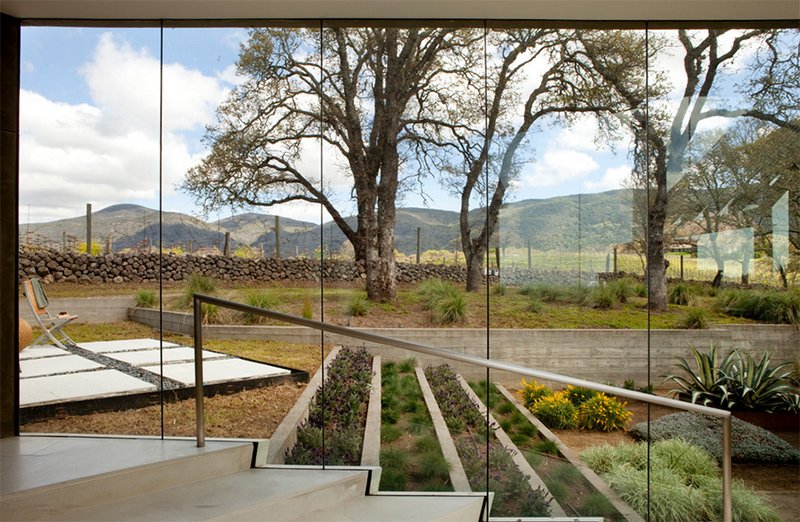 A contemporary terraced planter wherein some of the plants are variegated leaf garlic, variegated agave, blue fescue, green fescue and French lavender.
2. Backyard Slide Among Terraced Planters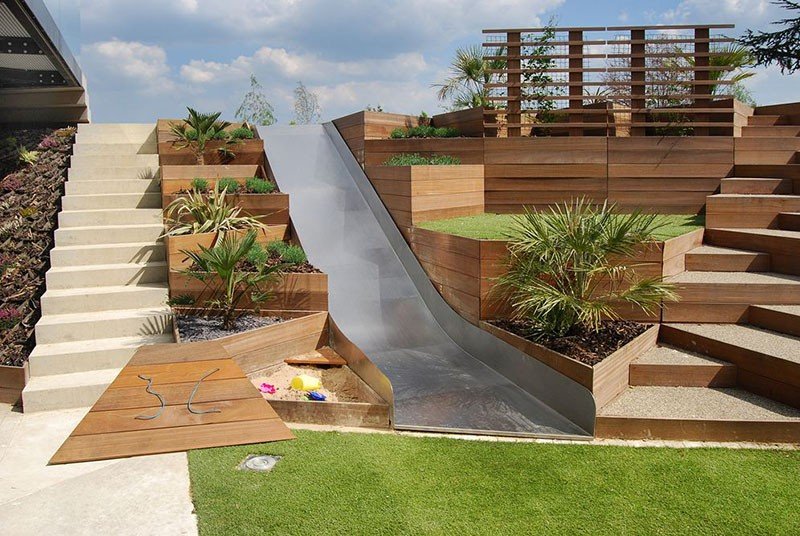 A home in England has a sunken backyard garden that features triangular terraced planters. Aside from that, there's also a slide for the kids and a sandbox to play in.
3. Danville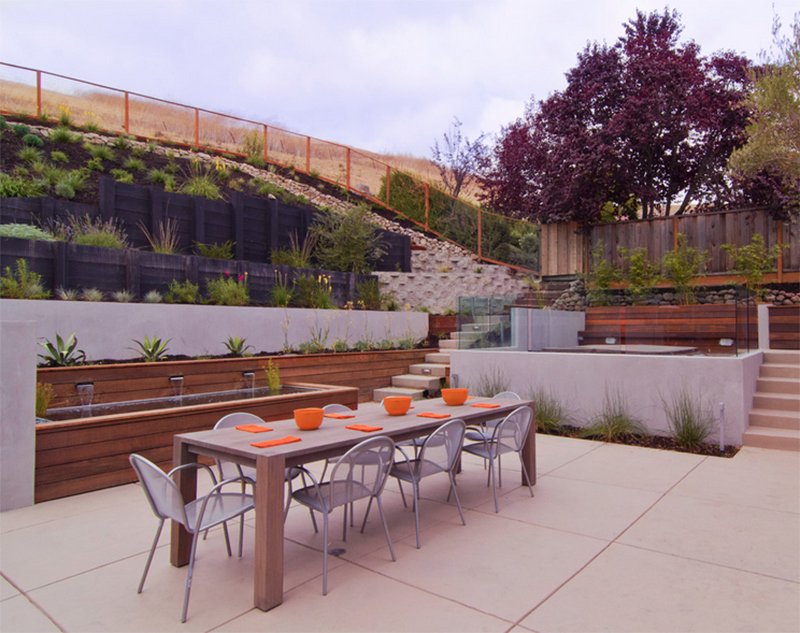 A spacious garden has horizontal wood slates and terraced planters that grace the area. It also has a wooden water feature as well.
4. Garden Oasis in the City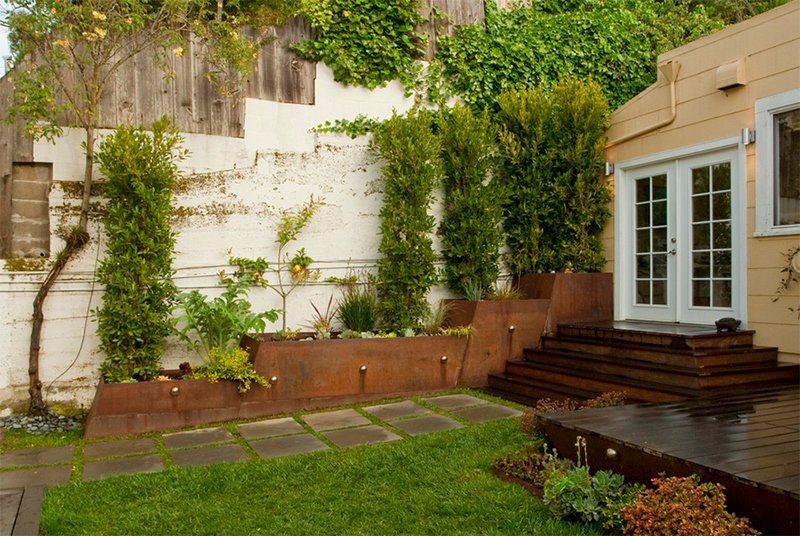 For this contemporary garden, corten steel was used for the planters that added beauty to the landscape of the house.
5. Tyler & Crispin Deneault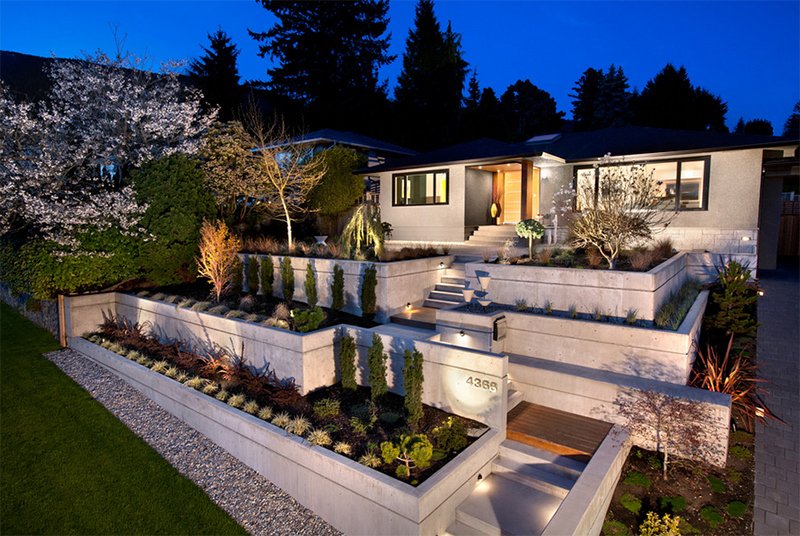 This is an interpretation of a mid century modern landscape that would wow you from every angle. According to the designers, the front yard of the home was completely stripped away and was rebuilt from the curbside up to the home. It used extensive retaining walls with wooden stair and landing elements that complements with the overall look of the home.
6. Berkeley Courtyard House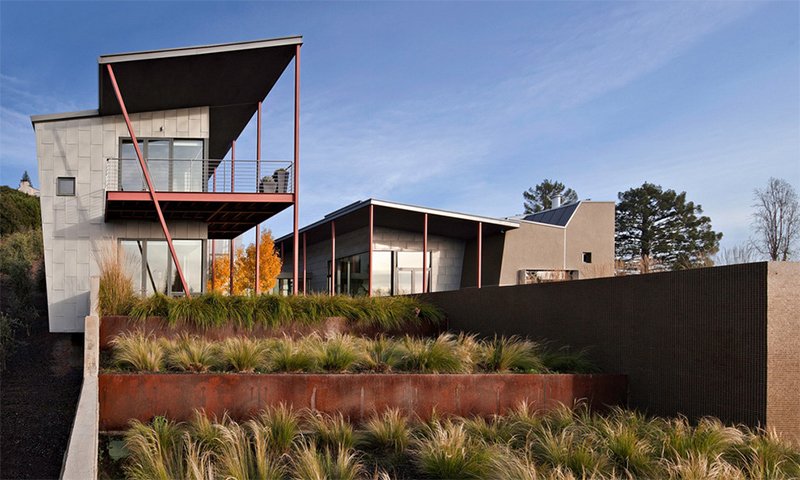 Stipa Tenuisima ornamental plants were grown in corten steel planters that were created in a terraced manner since the area is sloping.
7. Sunken Succulent/ Cacti Garden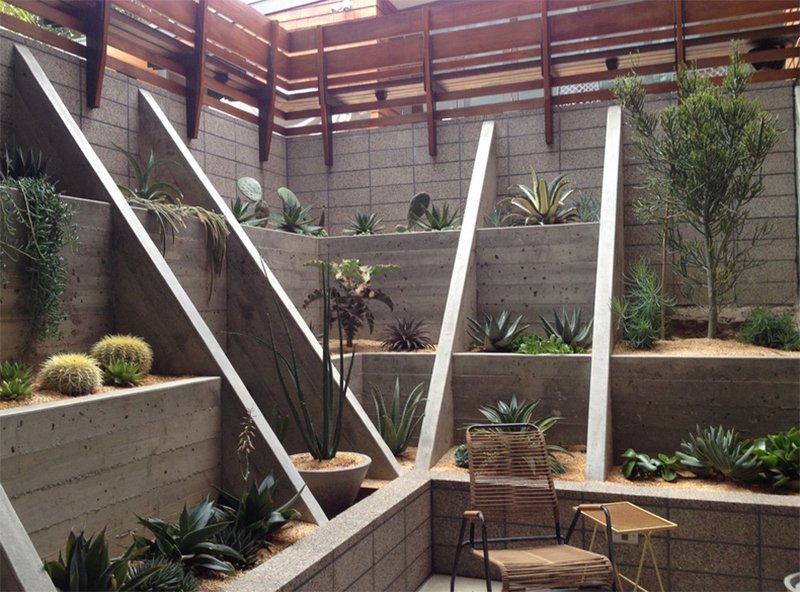 Even when your home doesn't have a sloped area, you can still have a terraced design for the planters just like what they did to this part of the landscape. Beautiful, right?
8. Production Garden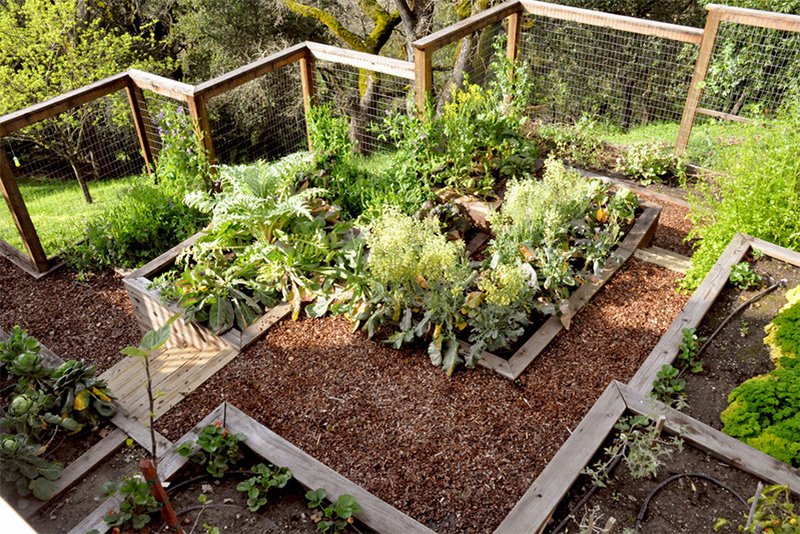 Wood was used to create the terrace planters of this area. It does look nice too. How it appears also depends on the kind of plants you may add in the area.
9. Elegance Restored
Seen in the landscape of this traditional home is a natural stone fireplace that extends the season in this Wisconsin backyard. It has a sunken patio that provides a secluded space away from the main dining patio.
10. St Charles Raised Terrace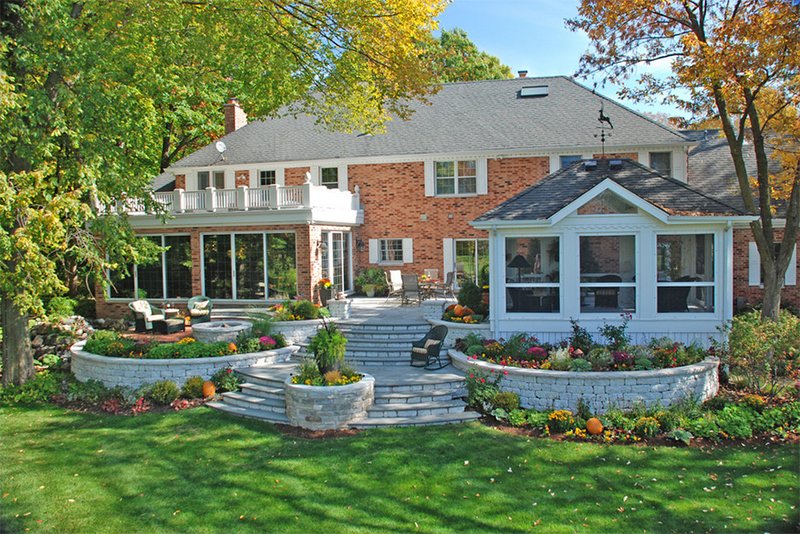 Since the house is elevated, steps were added to it but aside from that, brick planters were also used which
11. Noe Valley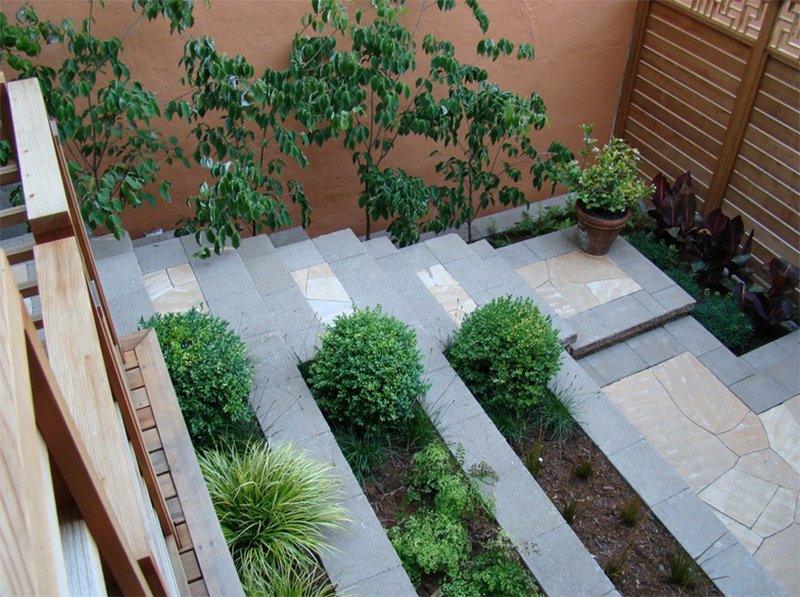 A nice way to landscape using stones and pavers as well as well-distributed plants and trees. Notice the variety of plants used in this outdoor space.
12. Coal Harbour Penthouse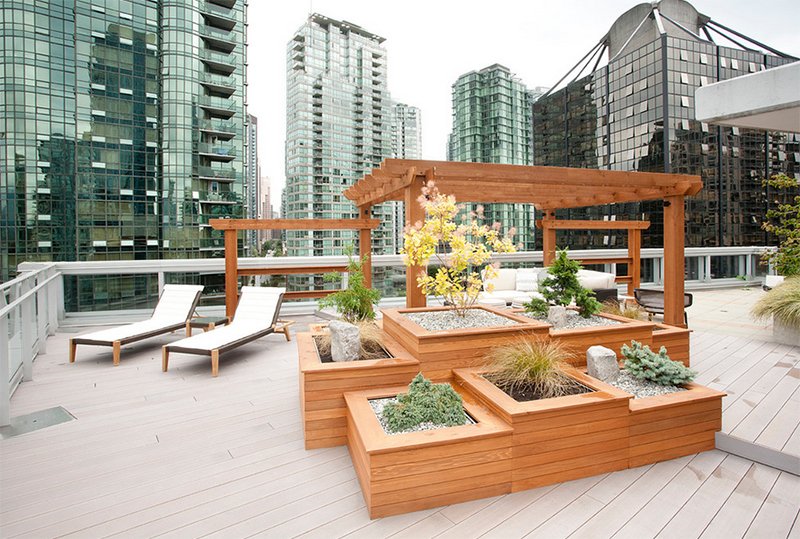 Isn't that wooden terraced planter beautiful? It is indeed a stunning feature in this contemporary deck. You can add one like this to your outdoor space.
13. Wimbledon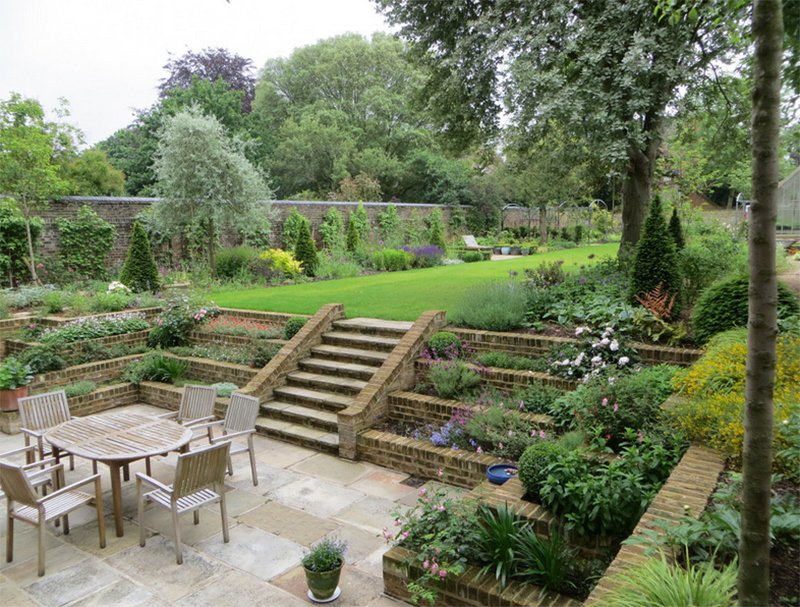 The terrace in this house is laid with York Stone which is the best choice if to create a traditional look in the garden.
14. Country House 1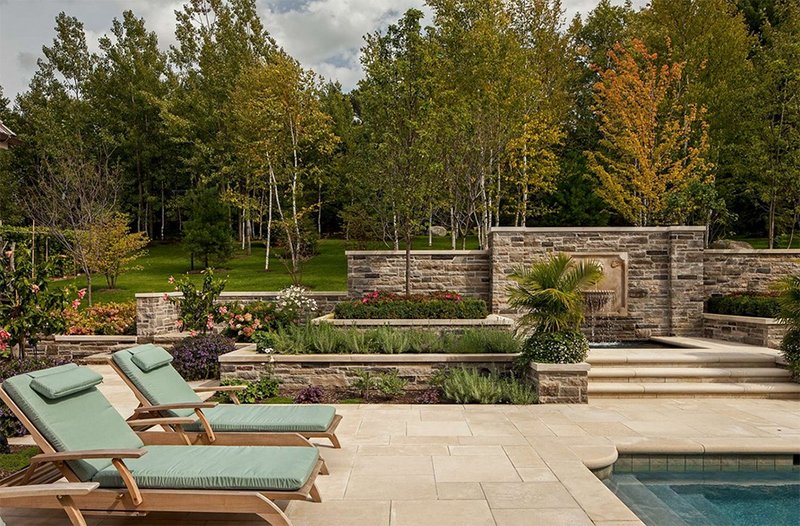 Isn't this a beautiful traditional patio? It sure is. Aside from the terraced design of the planters, the plants on them look very gorgeous too.
15. A Large Hillside Pavilion – Walnut Creek, CA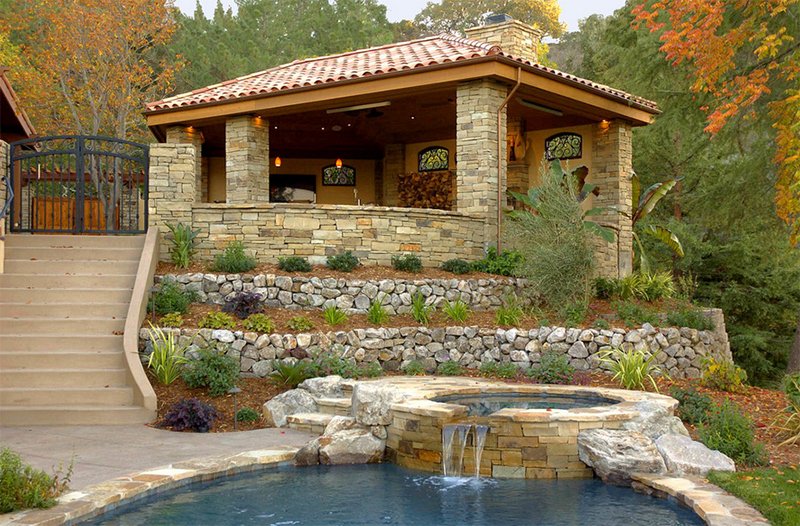 A good idea for the landscape is to use stones in creating the terrace planters which gives it a more natural look. And it matched with the house design too.
16. Anchor Meadow Stone Wall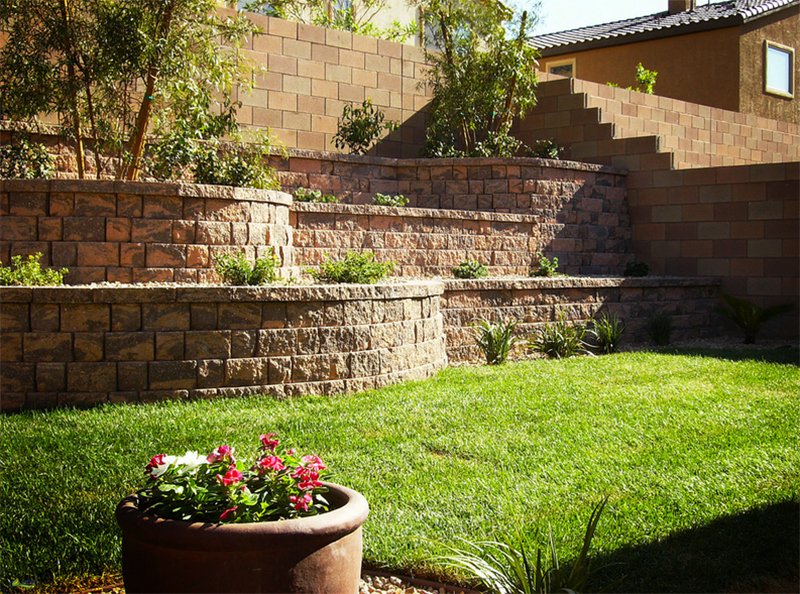 This garden features Anchor meadow stone retaining raised planters in the back yard. This would look nicer if there were more plants on it.
17. Angelo Drive Beverly Hills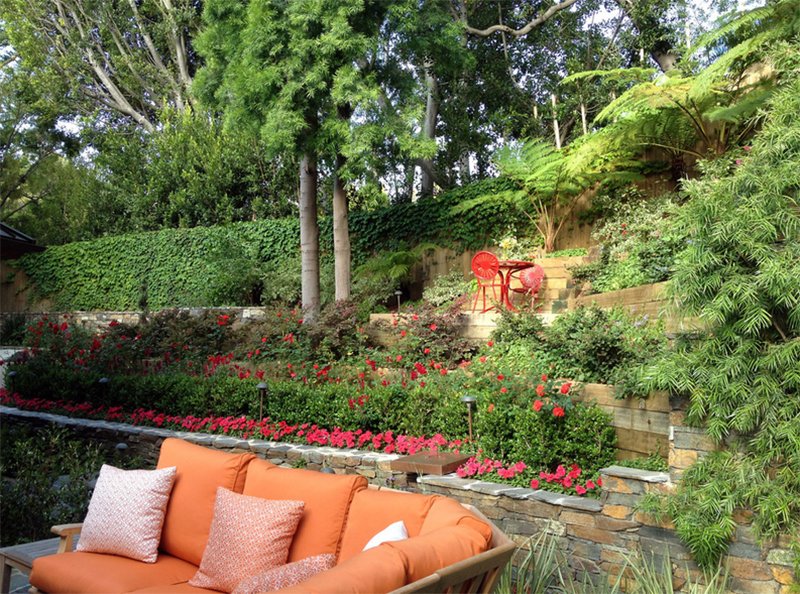 A gorgeous garden with terraced planters using a combination of wood and stone. And there are flowers on them too.
18. Eagle Rock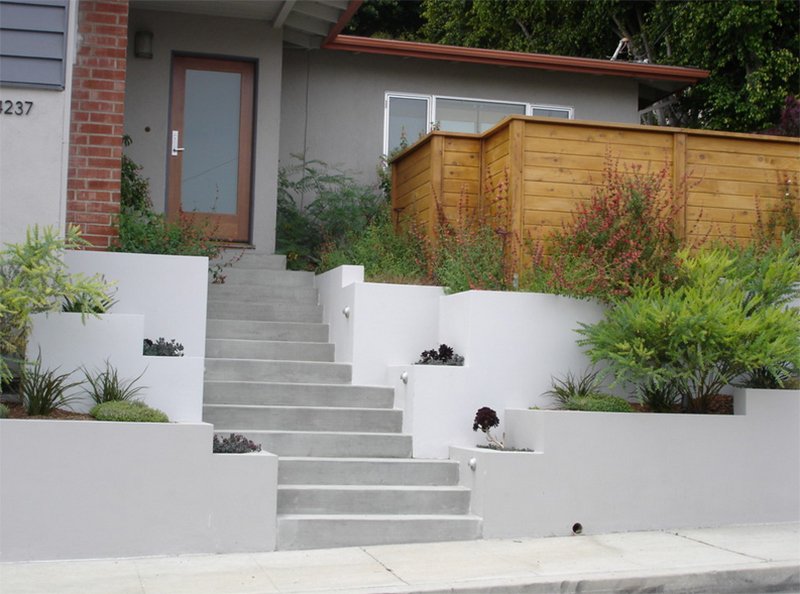 If your home is located on a sloped area, you can add terraced planters on the front to add to the homes curb appeal.
19. Modern San Francisco Courtyard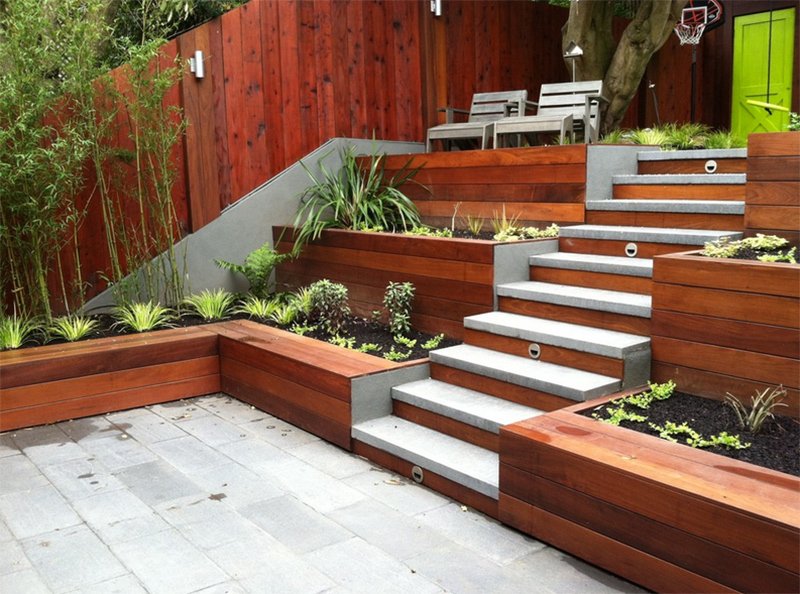 A beautiful contemporary garden has a combination of wood and concrete. I like that bamboo added to the planters. But what I like most in this landscape is the seating area at the top.
20. 2015 Garden Dialogues: Manhattan, Pool Farm, June 27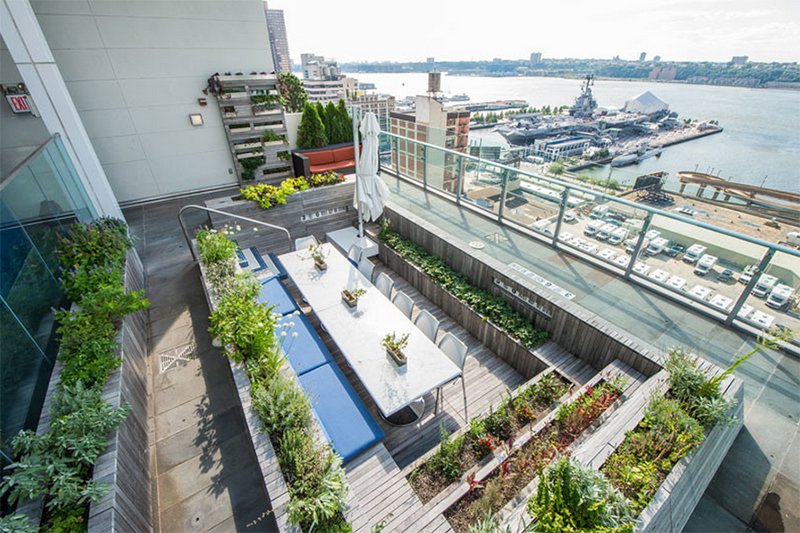 A sunken outdoor dining area is surrounded by terraced wooden planters. Isn't this beautiful? The designers said that the project is inspired by the structure of a sushi mat- with flexibility in one direction and rigidity in the other, the mat rolls fluidly from deck to bench to planter to wall.
Using terrace planters for the home's landscape are another way to add appeal to it as well as to prevent soil erosion when the site is sloping. As we have seen in the above images, terrace planters can come in different designs and could be made of various materials as well. It could be made of wood, bricks, stones and others- whatever it is, choose the kind of materials that will suit to your area and your style too. You can also consider the availability of materials. Even if your site isn't sloping, you can still use terrace planters to add more visual appeal to your home's landscape. Love this list? Go ahead and share this to your friends too!