Landscape Design Ideas for a Creative Home Garden
No matter how beautiful your home is, it will not be complete without a great landscape.
Many of us would love to own a home with a beautiful and relaxing garden. But most of us don't know how to do that. In this post, we are talking about the essential tips on landscape design. Hop on and enjoy this comprehensive guide!
Landscaping is part of architecture and home design for it gives a different touch to your outdoor space. It is a science and an art of modifying visible features of a land to make it look appealing and inviting.
Landscaping is helpful for aside from adding beauty to your homes, it can also help lessen noise and heat. It can affect the heating and cooling of the environment around your house.
It might be hard for some to create the ideal landscape design, but with the aid of experts and with the inspiration from existing landscape, you can come up with an idea on how to groom your yard.
Our post is divided into helpful sections on everything you need to know about landscape designs. This aims to answer all your questions on how to start and maintain your garden landscapes.
Reasons Why Landscape Design Matters
Some people might not be able to realize the value of landscaping and why landscape design matters. That may be the reason they just leave their yards as is and merely clean it.
Adding some decorations or going beyond cleaning is a double effort for them. And could even be unnecessary on the homeowner part.
But there are also people who pay much attention to their yards. Thus really allocating time in landscape designing and decorating.
Investing for landscaping accessories is a luxury for some. But for others, it is part of their hobby and in giving back to nature the care it deserves.
Aside from those mentioned, what other good reasons is there that would urge us to do landscaping?
Is it really necessary or just something merely inclined to aesthetics?
Does landscaping really matters?
Here are some of our reasons on why landscape design matters and why you should focus on it:
Preserve nature.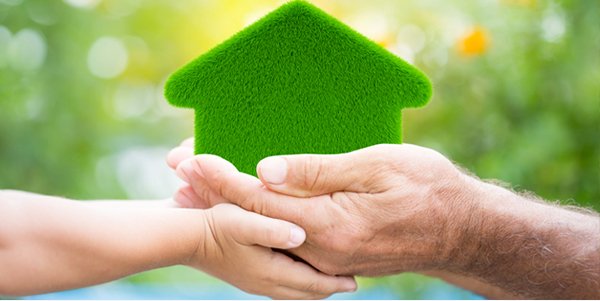 No one would like to live in a place that doesn't have trees or plants anywhere. Even big urban areas still preserve trees and plants.
They do that by landscaping. This way, they are able to preserve nature even if modern architecture were already added to the structures.
There would be hardscapes- concrete flooring, stone pathways and wood decks but you will always see plants around.
That is why good landscaping is needed to create the balance.
Conserve natural resources.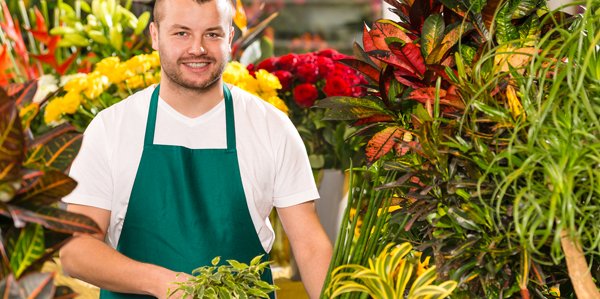 Aside from preserving nature, landscaping can help conserve natural resources not just the soil but even air and water.
This happens when you have proper landscaping because the plants and trees are well-taken care of.
Healthy plants will greatly affect the entire environment and can even help conserve natural resources especially that these are part of the ecological balance in the Earth's system.
Secure inhabitants.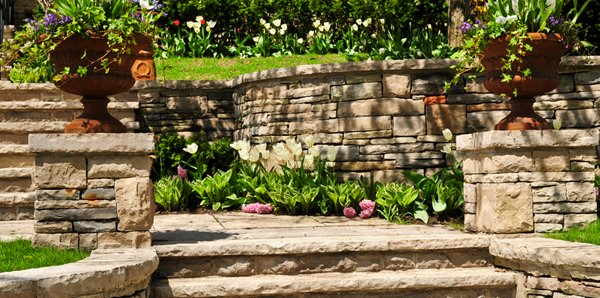 How can landscaping do this?
For instance you are living on a steep area. It would be wise to use retaining walls to avoid the soil from eroding and from rocks from falling down.
This way, your entire home will be secured. You have to do this especially if there are kids around.
You don't want accidents to happen because of your environment.
Remember that as an inhabitant, you have to make sure that you are living in a safe and secure place.
Create a setting for living.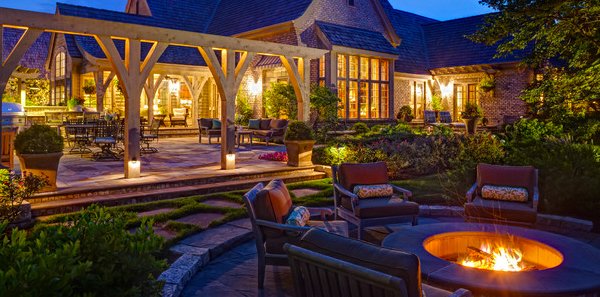 Of course, you want to live in a place that looks and feels "livable". It has to be cozy, comfy and has a good ambiance.
Designing your landscape will help you achieve that.
Try to picture a yard that has tall grasses and weeds around it. Then compare that scenario to a landscaped yard.
Which one would cater a better living environment?
Makes a more comfortable environment.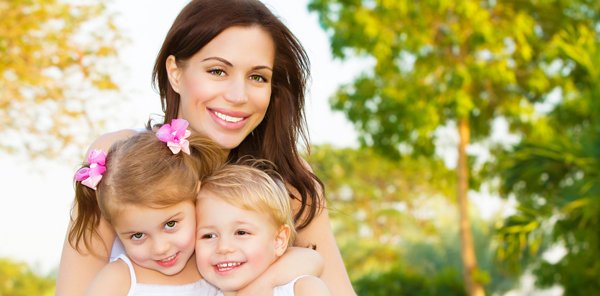 We have mentioned in the previous entry that a landscaped area could create a cozy and comfy ambiance. It would make you feel more at home and will also make you wanna go home!
If you have a courtyard that has that "vacation" feel, you would really have that urge to go home so you can relax and feel comfortable in your very home.
Sets lot limitation.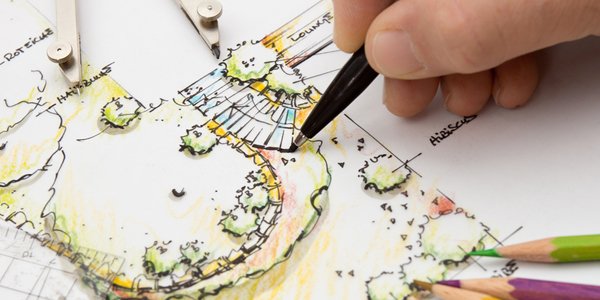 Every property has certain limitations. If you decide not to use the entire lot, then it is important that you define you own property.
This will make it easy for others to determine which is part of your home and which is not. This will avoid trouble when we talk about territories.
Aside from that, it can also create areas in your own home like a patio, a courtyard and also the pathways that leads to them.
Achieves outdoor function.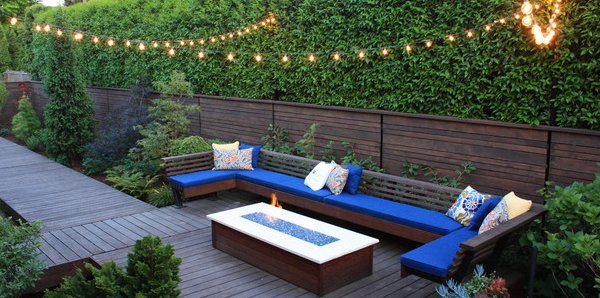 If you think your outdoor area is useless, you are wrong. Try to design that space.
Allocate sitting areas. You can have an outdoor dining area or living area. You can even add an outdoor kitchen.
You could also have a small bench where you can spend time while enjoying the beauty of nature.
Preserve the natural feel.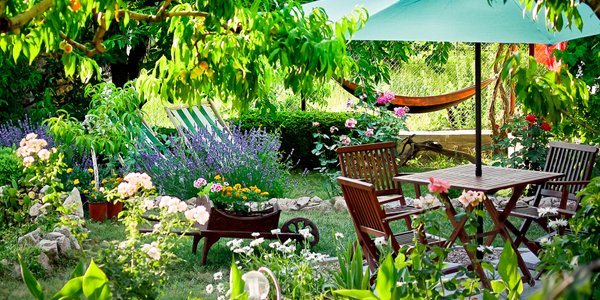 One main reason of landscaping is to preserve a natural feel.
Once you step into a landscaped area, you should feel that you are one with nature. We all know how great it feels to have nature around us!
That is why we opt to try to adopt nature's look even for the interior of our homes due to the desire to bond with nature.
Creates coherence with nature and man-made elements.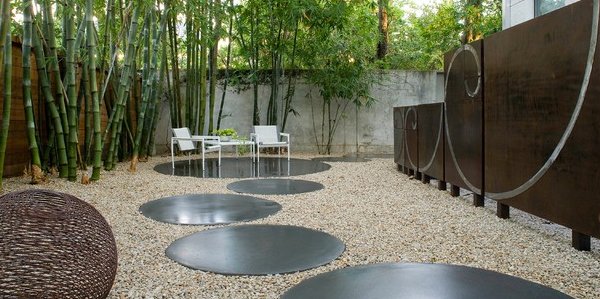 We are residents of Earth and we have to take good care of it. Since we are like "renting" the place, we have to make sure that the structures we create above it will not ruin it.
Instead, let us adjust and adapt to it. This is true when we talk about landscaping. Aside from that, landscaping involves the design of both nature and man-made elements.
Hence, landscaping unites both making your home a better place to live in.
Visual appeal and aesthetics.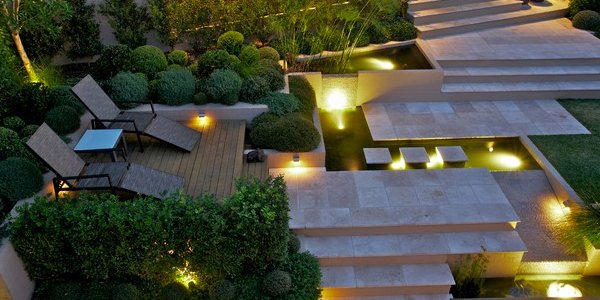 You will surely nod on this because this is the obvious reason why we landscape our yards.
Seeing a garden or yard with proper and beautiful landscaping is not just refreshing for the eyes and would certainly give us a great feeling of being one with nature in our own home.
How To Save Money on Landscaping Costs
One reason why some homeowners are hesitant to work on their home's landscaping is due to the expenses it entails. Some people worry that landscaping will cost them a lot.
Hiring professional landscape designers CAN be pricey. An average project will cost you around 900 USD to 5,000 USD.
Fees can range with an hourly cost of 50 USD to 150 USD. There are times, however, when designers will quote you a certain percentage of the total overall project cost – that's between 5-10%.
Now that can be pretty expensive indeed!
But you don't really have to spend a lot! You can always landscape your home even if you are on a budget.
Yes, it would if you are eyeing for a sophisticated landscape, but a simple one won't cost as much as you think. You can actually do landscaping even if you are low on budget – and we have something with just like that.
Below are some money saving tips for landscaping costs…
Work with what you have.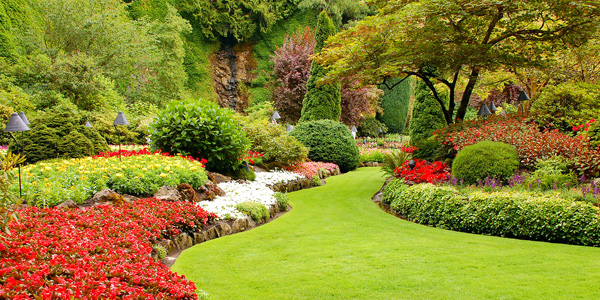 Look around your yard and check on existing plants and trees. Preserve them.
Instead of pulling them out and replace them with another plant or other features. You can save the environment as well as save money if you will just add decors on them.
A tree will look good if you place a ring around it and some up lighting.
A plant can also be decorated with some stones. Or you can also transfer them on planters if you want to.
Plan well.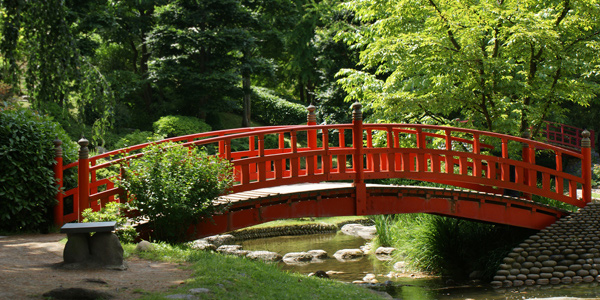 Another way to save on landscaping costs is when you plan. Good planning is important especially if you are thinking of buying some stuff.
Plan everything well before buying and even before you start landscaping to avoid waste of materials, effort and time.
You can sketch the landscape design on paper so you will know what you really need.
Decide on the design.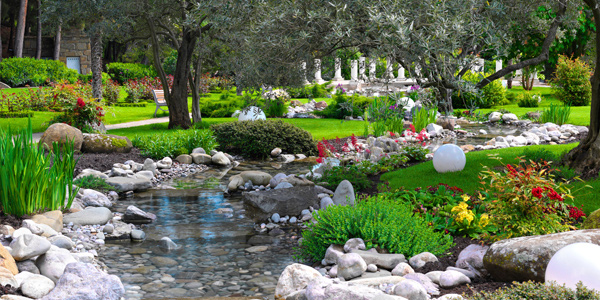 What kind of design do you want for your landscape?
Are you planning to make it look simple?
Do you want a modern landscape or a traditional one?
Choosing the kind of design will help you gather what you need first.
This will eventually save money on landscaping costs since you already know what you will be using. This means that you are saved from buying stuffs that will not be used.
Re-arrange plants.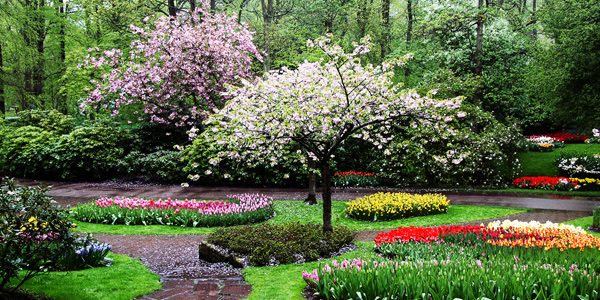 One way to create a new look in your yard without the need to purchase a lot is to re-arrange your plants. You can create a single-file row of plants along a foundation.
You can also arrange them in groups to create divisions in the yard. You can mix and match the type of plants but make sure that you know the characteristic of every plant to ensure that they will grow good together.
Use stones.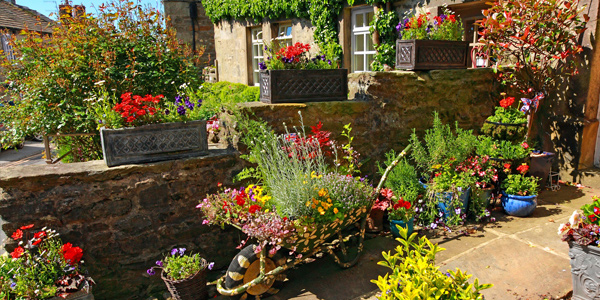 Another tip to save on landscape costs is to gather stones around your yard and use it for decoration. You can paint it like what others do and creatively arrange it.
You can place it like a ring around trees and plants or you can line it along the property line. It is just a matter of creativity.
Purchase plants in the right time.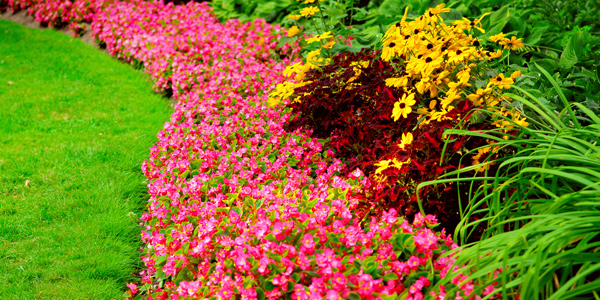 Depending on your area, there are some time of the year when plants are a lot cheaper. Most of the time, plants are cheaper when its fall season because nurseries would put them on sale like 50% off.
This is also a great time to plant because the plants will develop roots before summer arrives.
Check quality when buying.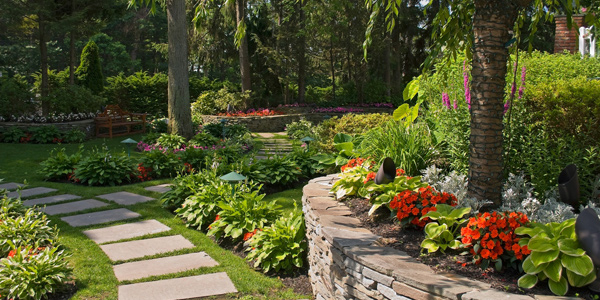 Not everything that is cheap is good.
So when buying, look into the quality because you can actually save more once you buy those with good quality.
We are talking about landscaping features like sculptures, water features and others.
Look for alternate sources.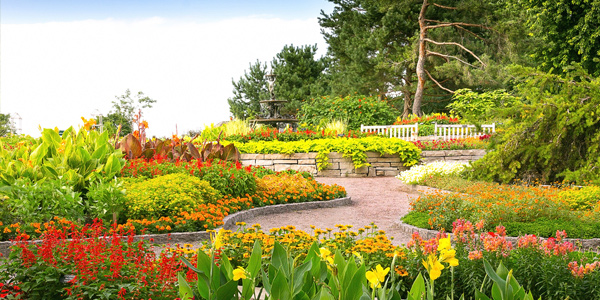 Aside from buying plants, you can check on other sources that might give you free seedlings and plants. There are local groups that give these for free in order to encourage planting. This will help you save money.
Eye for freebies.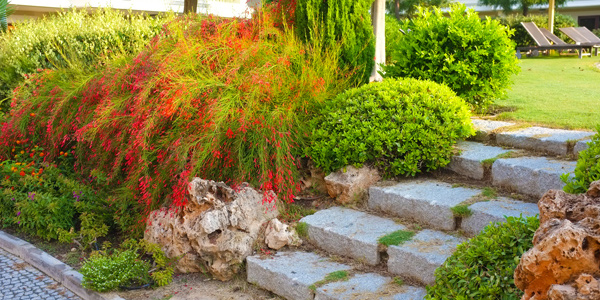 We have mentioned that you can get plants from those organization or even some local government agencies who give away free seedlings.
But aside from them, you can also check on demolition sites for these are great sources of stones and bricks that you can use for your garden. You have to make sure, though, that you will ask permission before you get them.
Befriend your neighbors too especially those who are also taking care of their lawns. This way, you can share rentals for tillers, chippers, or other heavy equipment. You can even share plants and seedlings.
Hire yourself.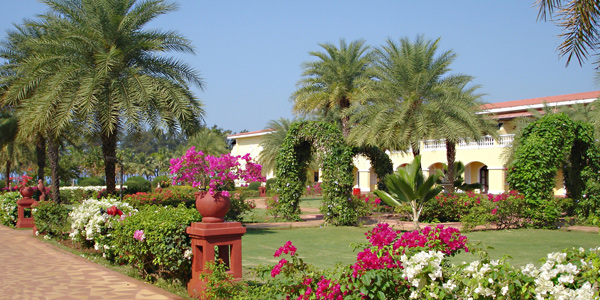 Aside from the tips above, doing things on your own can help you save money. But you can always consult professional landscapers or you can do research on the internet about it.
Ideal Garden Landscaping Tips to Consider
In the previous sections, we have addressed the need for landscaping and the costs that it might entail. At this point, we will be looking at the factors you need to consider for your landscape design.
We have already emphasised the need to have a good planning. Below are some landscaping tips to help you achieve the perfect outdoor space that you always wanted.
With all those guide present, you will certainly enjoy your outdoor area with a touch that suits your taste.
Know your garden style first.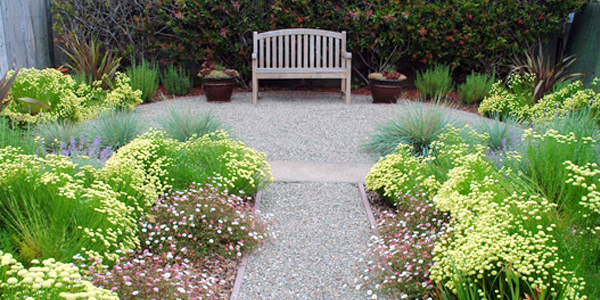 Decide first on what you really want for your landscape.
This way, you can get what you need without hassles. Look for outdoor styles that appeal to you and suits to your place.
Consider your color scheme, the type of plants and the layout of your garden. To make it easier, you can look for landscapes in the internet and then show them to your designer so that they will know what you exactly want.
Contact a professional landscape designer.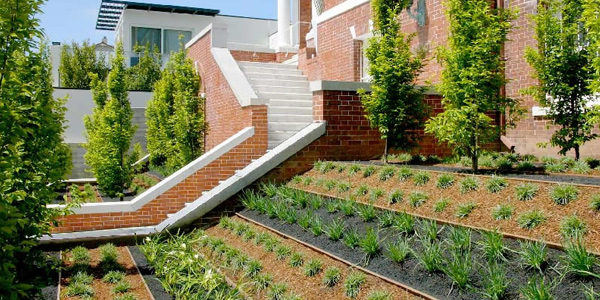 If you cannot do it by yourself and you really want to have a great landscape, then look for a professional landscape designer.
For sure, he is experienced and is equipped with enough knowledge regarding landscape design. It can also save your time and effort.
You will also be assured that a good output will be seen. You don't have to worry because even if they are experts, it is still your taste that will be followed.
Match landscape with interior design.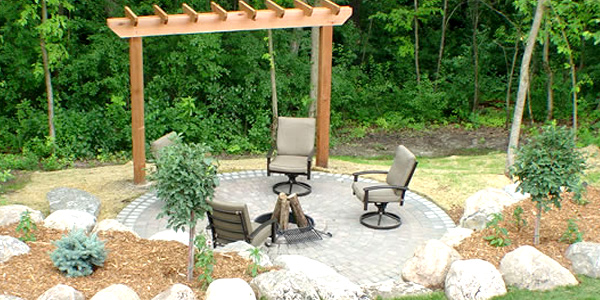 Do not make your landscape a separate area.
Let it be one with your home by letting it match with your interior design by using colors and materials you used inside the house.
You can also effectively unite them by using structures like gazebos, sheds, walkways, paths and drives. Use patio furniture so that you can sit and enjoy your garden, too.
Choose accessories that are also functional.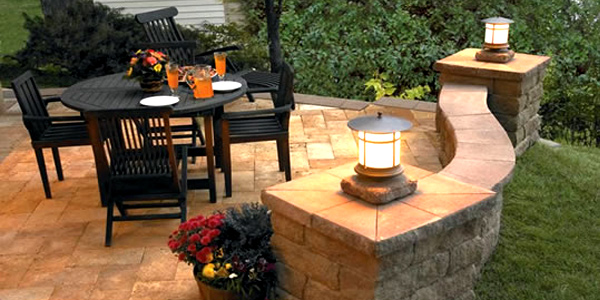 Aside from being an added beauty, you can choose accessories that you can use.
You can have an outdoor living area by using some furniture like a garden bench or an outdoor sofa.
You may also have a dining area outside by placing a dining table and other furnishings where you can have dinner with family and friends.
Consider sizes of accessories.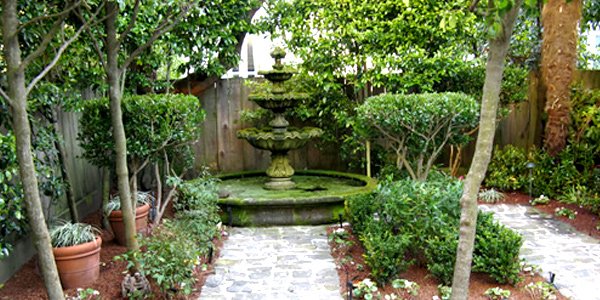 Look at your space for landscaping. Is it big or small?
When choosing your accessories, consider the size. It may look too small or too big for your yard.
Too large accessories like bird baths, sculptures and others will make your garden look crowded if your area is small. So, to make sure that you'll get the beautiful landscape you wanted, use only accessories that fit your yard.
Have an appealing entry walk and walkways.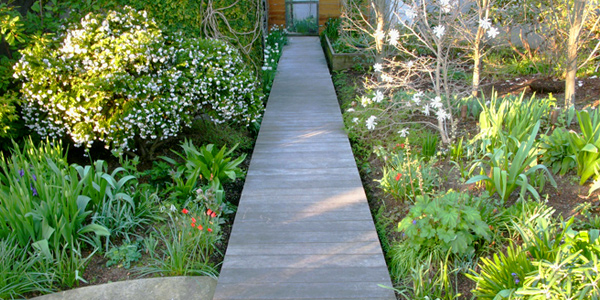 Create an inviting entry way by using arcs and curves. Or you may just line it with colorful flowers and shrubs.
Make sure your walkway is wide enough for two or three people to walk together. Have good lighting in the area so that it would be safe and easy to walk in it.
Use outdoor lighting.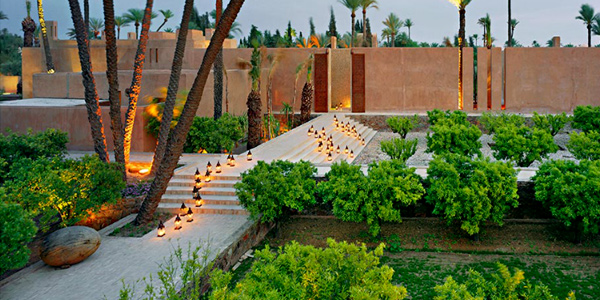 Placing lights and lamps does not just give a dramatic effect to your landscape but will also ensure safety.
You can use spotlights to highlight some areas of your garden like a sculpture. Be sure also that you have sufficient lighting along the pathways.
Do some mass planting.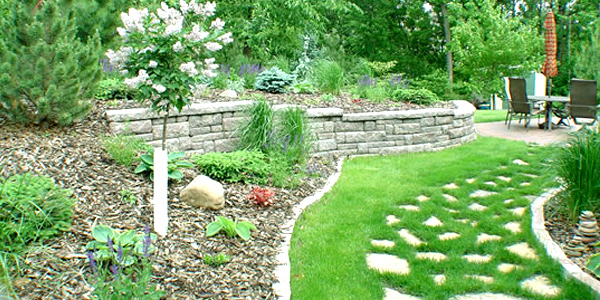 You can do this to ground-covers, flower beds, trees, shrubs and other areas that are bare. Ferns and herbal plants are good for mass planting.
You can have a better result if you mass plant a particular species. Consider where the sunlight touches so that you will also know which areas can be good for plants that cannot tolerate sunlight and those that could.
Consider using large trees.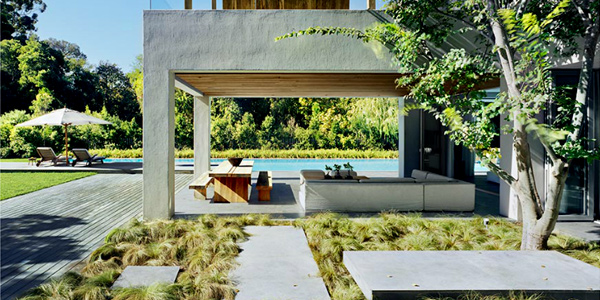 Most people would not use large and mature trees but it is still good to have them. These trees can give shade to the outdoor area and minimize the sun's heat inside the house.
It can also be a good focal point for your garden giving it a more comfortable look.
Have appropriate regular maintenance.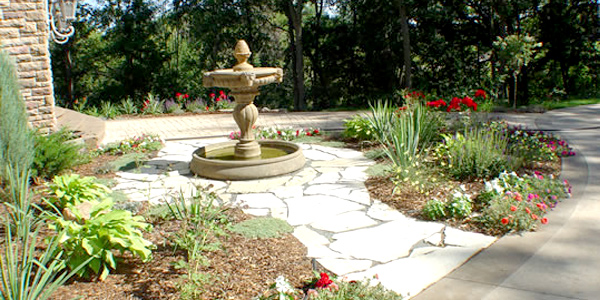 Your breath taking landscape will be futile if you do not maintain it. So, make sure that you have time to maintain it.
If you do not have time to do that, hire someone to water your plants, trees and grass. Some pruning and fertilizing should also be done.
Your landscape won't look good if your plants are dead.
These ten things when considered could surely give you a beautiful landscape which you can enjoy. Just be sure that it is well-maintained so that your happiness could also be sustained.
Tips on How To Create the Perfect Outdoor Ambience
Once you have put into action the garden landscaping tips above, you are now ready to put on the perfect outdoor ambiance to your landscape design.
But how do you do this?
Well, we have some landscaping design ideas for creating the perfect outdoor ambiance here:
Make a Plan.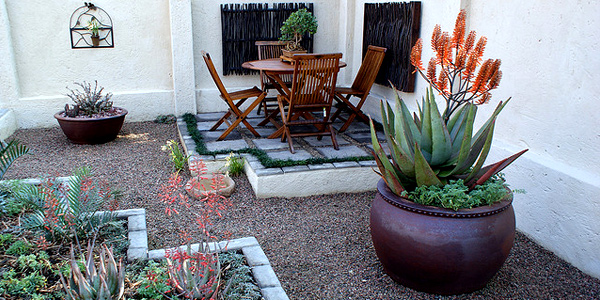 Instead of rushing to buy materials and decorations for landscaping at once, you need to think first and create a plan to make sure you will be able to use what you will purchase.
First, you have to sketch the fixed features in your house. This includes the house itself, walkways, pools, driveway and other permanent structures and features. You also include tress and other plants that are existing in your area and you plan to retain.
Consider some important things.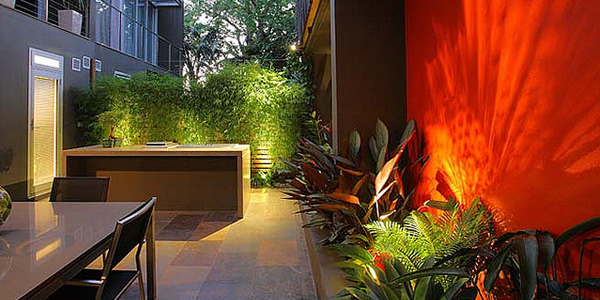 Before you work on your landscape design, you need to consider the impact of the plants to home systems. Include factors like water pipes, gutters, roofing materials and air conditioning units.
You should also consider the kind of maintenance a certain plant needs and if the site could allow these plants to live.
Also, you need to make sure that you will place the elements in a right manner that it could not block the sight of passersby and drivers. You wouldn't want to harm passersby just because you plants are poorly placed.
Use available spaces.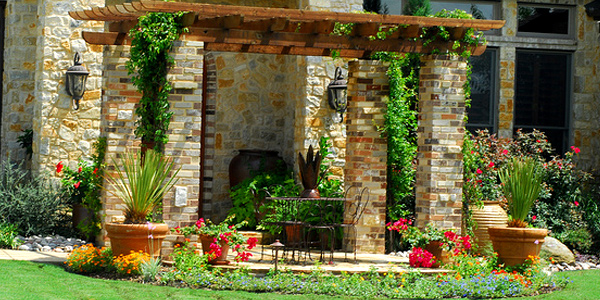 For landscape designs, you need to know how you want to use the available spaces and you need to consider some things. Like if you are bothered with the noise from passing vehicles, you can make use of hedges to mute the sounds of the traffic.
You can include a play area in landscaping if you have children. You can also allocate space for outdoor get-togethers where you can entertain visitors and do some grilled cooking.
Evaluate the amount of sunlight.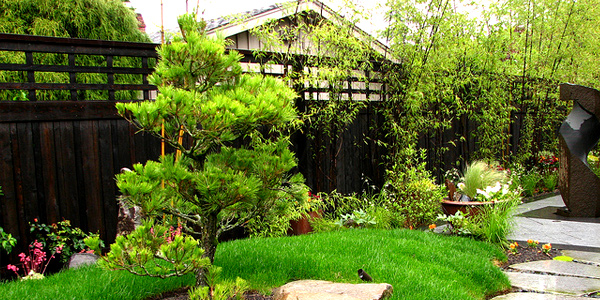 Another factor to consider when working on the landscape design is determining how much sunlight can get into your property. The amount of sunlight can directly affect the kind of plants that you will use.
You should take note of shades like you can divide the areas where there is partial shade and then some for a full shade.
This is very important because you wouldn't want to see your chosen plants wither. And all because they couldn't tolerate too much sunlight or they lack exposure to sunlight.
Research plants to use.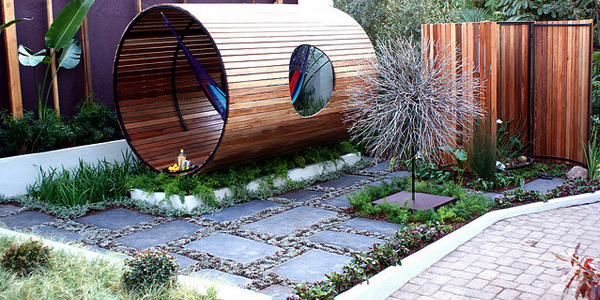 You can now start researching for plants by visiting a garden center. Look for plants that are appealing for you and would suit your style.
Be sure also to know certain requirements needed in order for a particular plant to survive.
Consider climate and water use.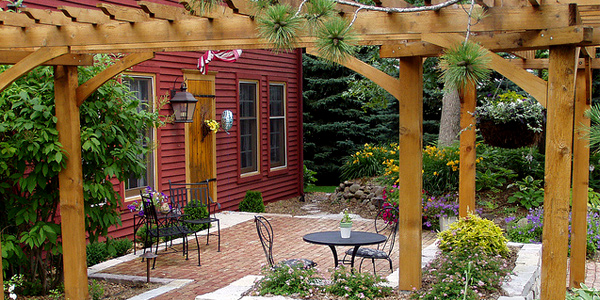 In landscape designs you have to consider the climate in your area.
This is to aid you in choosing the right plants that can survive in your climate. Your landscape won't be successful if you will not try to think of this.
Aside from that, you may also consider sunlight, soil alkalinity, wind strength and direction. When you choose your plants, consider the water use.
You have to take into account if you will use drought-tolerant plants or lush greenery which needs more water. You need to know if there is enough water supply in your area.
Use different decorations and accessories.
Aside from plants, your landscape will look a lot better if you use jars, urns, decorative stones and lightings. You can actually place different decorations like bird baths, a gazebo, and some water features.
There are many different ways to make your landscape totally great. Just be sure to choose the right one that will not make your area too crowded. Do not use too much of it, too. Use it in subtly.
Designing technique.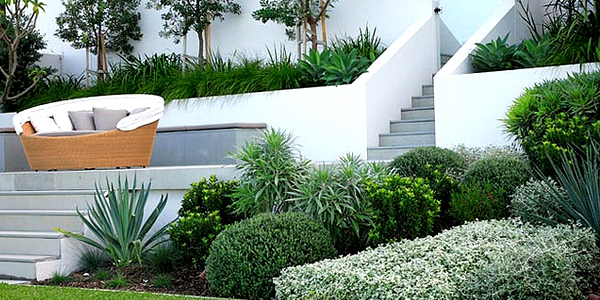 To provide continuity in different areas, you may use anchor plants. You can repeatedly use some shrubs which can create a sense of unity in your design.
Create balance by using similar plants and patterns in planting. Use plants with different leaf textures so that there are variations.
Include peat moss to help the plants survive. Use mulch in flowerbeds for this helps the plants retain some moisture.
Make use of pebbles and stones, too.
Colorful flowering trees and shrubs.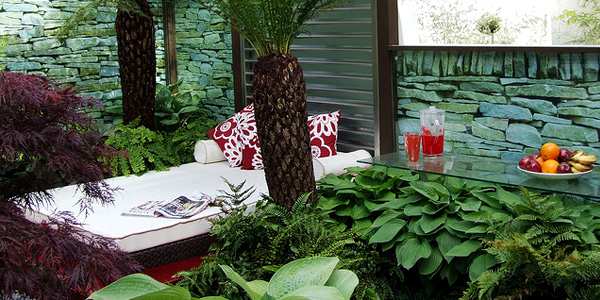 To add more beauty to your landscape, make use of flowering trees. This can be used as borders.
Or you may want to place it in different parts of the garden and surround them with flowering shrubs. Choose trees that have beautiful and colorful flowers.
Not all shrubs are merely green. Others have flowers, too. This can add color to your landscape.
Use the right sizes of the shrubs to make the design more appealing.
Unusual plants.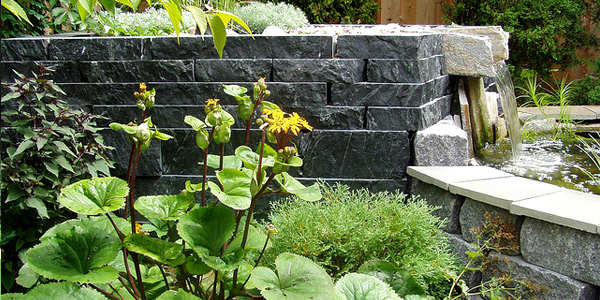 Choose some plants with unique textures of the leaf. This can give a dramatic touch to your design.
Use shrubs with huge leaves and bears colorful flowers.
You can disperse this in some areas to make it look more attractive.
Soothing water features.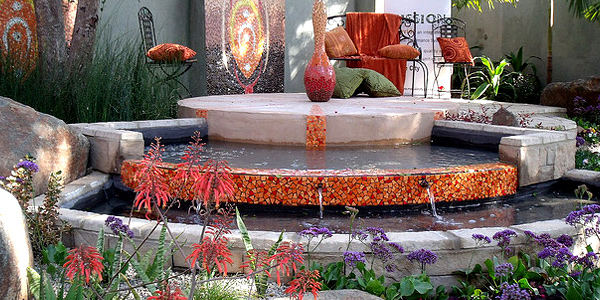 To make a more dramatic look, place a pond or waterfalls or any water feature. Around these, place some decorative stones and some plants that don't cover the design of the pond.
You can do this if there is sufficient water supply in your area. There are ready made waterfalls for your garden or you may try to learn how to create them.
This creates an absolute oasis of peace and tranquillity.
Unique patios and walkways.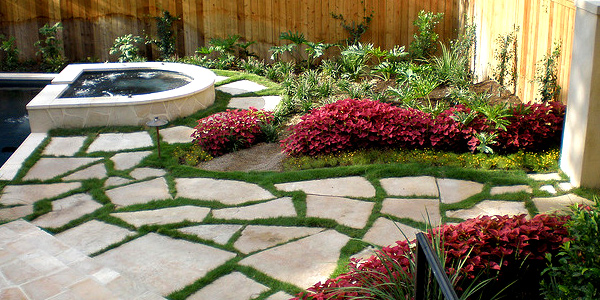 Instead of just plain concrete, you can make your walkways look more beautiful by using decorative pavers. You may choose your colors and textures, too.
Along these paths, you can place some plants, too. Use your creativity in designing it.
It would even be better if you put some personal touch to your landscape but if you think you couldn't do that by yourself, you can hire someone to do that for you.
How to Maintain Your Home's Landscape
Having a beautiful landscape is everyone's dream. It also needs money and effort in order to achieve a landscape that will create a welcoming feel to your home.
Once you have it, you should make sure that you will be able to take good care of it. Because if not, all your efforts and expenses will be futile.
The beauty of your landscape will also be wasted if you will not work to maintain it. You can do landscape maintenance on your own or you can also hire someone to do that for you.
But whoever does it, it is important that you know what you need to do for your garden.
So, today we will give you tips on how you can maintain your landscape and preserve its beauty. Check on the tips we have prepared for you below:
Clean it every day.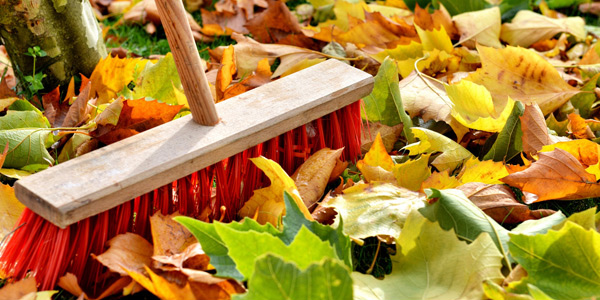 Make it a habit to clean your garden every day. There would be falling leaves or just anything that would make it look untidy.
If you will not clean that often, the dirt or even the leaves will pile and it might be harder to clean when they accumulate. Sweeping your yard can be a good way of exercise, too.
Get rid of weeds.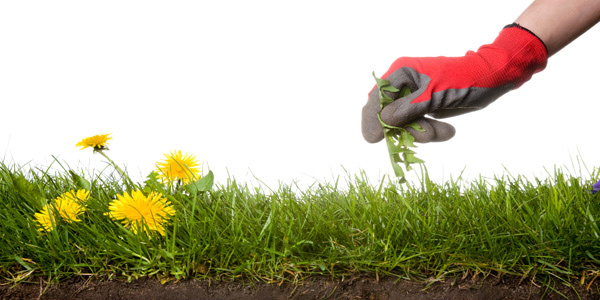 Weeds can kill your plants and these would also not create a good look for your garden. Weeds can be disturbances sometimes although it can also help add beauty at times.
You can use weed killers and fertilizers to maintain your lawn. You can also remove weeds by hand.
Inspect plants regularly.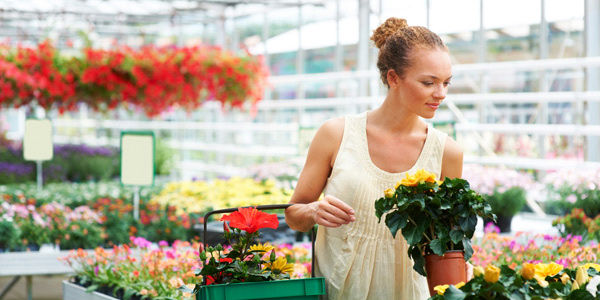 It would be good if all your plants look healthy. Check on it for disease and insects which might destroy the plants.
You can do that in the morning. You will find joy in doing this.
Take note of some problems so you will not find it hard to address the issue.
You should also cut away dried and diseased parts so that it will not spread on other areas of the plant.
Water plants rightly.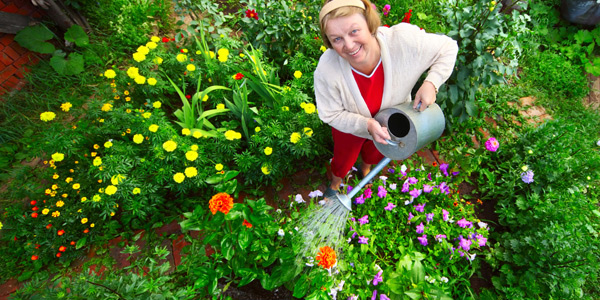 Plants will thrive with proper irrigation. You have to know the right amount of water your plants will need.
Because if not, you might end up killing them due to excessive water or lack of water. You also need to know how often your plants should be watered.
It would also depend if the plant is just new or old. Newer plants need more water than those which are already fully grown and established.
Do not kill earthworms.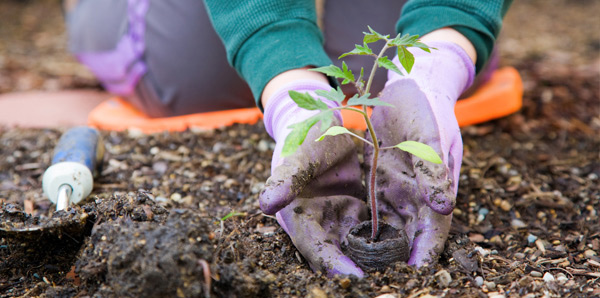 If you see earthworms in your garden, be glad. These are signs of a healthy soil.
Make sure that you keep your soil healthy by using manure, shredded leaves and compost. Fertilizing your soil will help give you healthy plants.
Take care of structures.
Your garden structures like statues or pillars add beauty to your landscape. But just because these are made of stone does not excuse you from not taking care of it.
These elements also need proper care. You have to dust and clean them. You can wash them with detergent and soap at least once a month.
Work on your lawn's irrigation.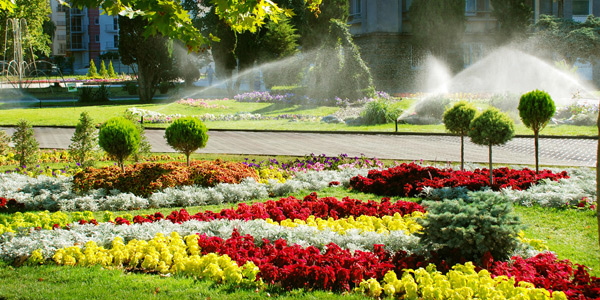 Install sprinklers in order to provide water to your lawn. Make sure to get the right size of the sprinkler.
You can ask help from experts on which types of sprinkler will fit your lawn. But before choosing a sprinkler, you have to design your landscape first.
Maintain outdoor furniture.
Outdoor furniture is also placed in yards and gardens.
These are used not just to add appeal to the area but also to provide seating to the homeowners. Especially if you would like to take a rest with the fresh environment around you.
You have to make sure that the outdoor furniture you choose is of good quality. They should last long and are also durable.
One way of keeping its quality is by regularly cleaning them. Look at the furniture's manual on how it can be kept clean and be sure to follow it.
Prune your plants.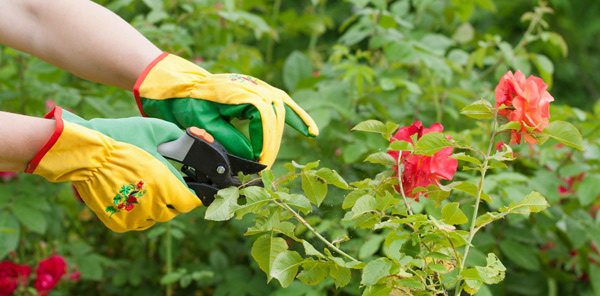 When your plants have grown too much, cut the leaves so that it won't look cluttered and it won't get into other areas.
If you leave these plants to grow, it can distract the look of your garden. Maintain them by cutting them whenever needed.
You also have to cut branches and twigs if they already reach your gutter for it might clog it. Do not let your plants overgrow in order to have a well-groomed garden.
Maintain water features.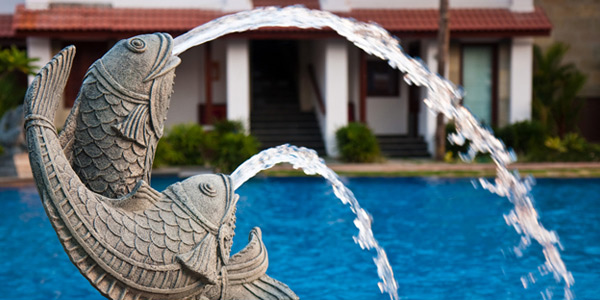 Having water features in the garden is one good way to add life to your garden. The sound created by the flowing water is indeed relaxing.
But you also have to make sure that you maintain your water features by keeping it free from algae. If your water is static, you can change it from time to time and clean the structures before placing new water.
If you have a pond, you have to make sure there is balance in the ecosystem. This can be done by having fishes, aquatic plants, rocks, proper plumbing and pumps and mechanical and biological filters.
Having a garden is a great addition to your home's look but you also have to make sure that you will be able to maintain it.
Without proper maintenance, your garden will not be able to maintain its good aura. Also a garden will look dirty if the plants in it are not taken cared of.
The above tips can help you maintain your landscape and its beauty. But also, you have to make sure that you will choose the right plants for landscaping.
Creative and Sophisticated Garden Ideas for your Landscapes
When you look at a garden with a great landscape design, you will surely feel like going into it to sit and relax. Even parks are crowded with people who want to feel at ease with nature.
Having a garden in your home gives the same feeling. This is the reason why some home owners really opt to have one even if their house doesn't have a large area for that.
Some just allocate a little space for it just to let nature be in one with them. Of course, they never regretted having one for it gave their home a serene touch.
So, here are some landscape designs that can give you garden ideas for your homes.
A variety of designs for your garden will be showcased here with different concepts and themes. Seeing this collection will certainly inspire you to have your own garden.
Spiritual Garden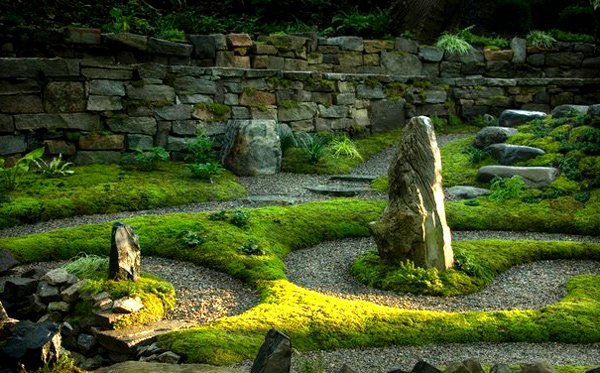 A design combining spiritual themes and naturalistic theme suitable to the homeowner's taste.
Labyrinth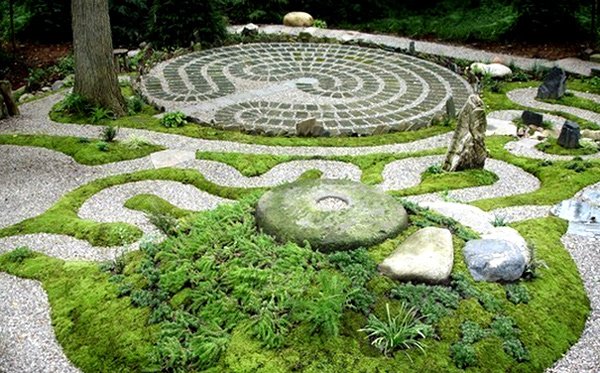 Using repeated elements of spirals and circles, a labyrinth is created giving this outdoor space a very creative look.
Water Garden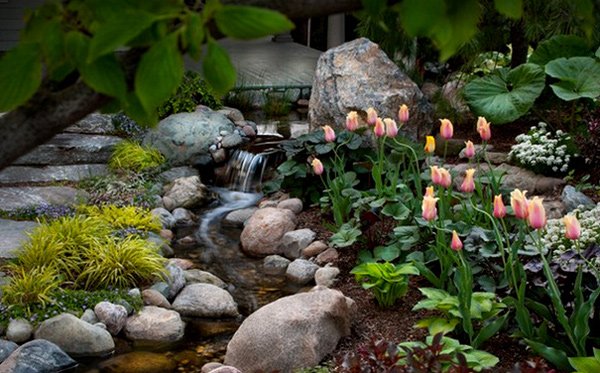 An unusual and innovative water garden showing the designer's impressive craft and skill.
Fusion Style Garden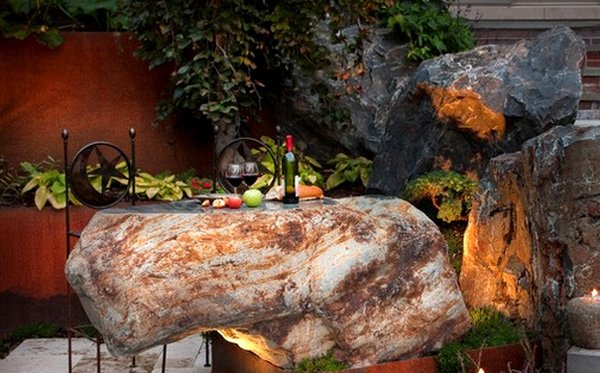 A Modern-Asian inspired courtyard located at the heart of a home with seating areas, planters and other decors perfect for intimate gatherings.
Stone and Steel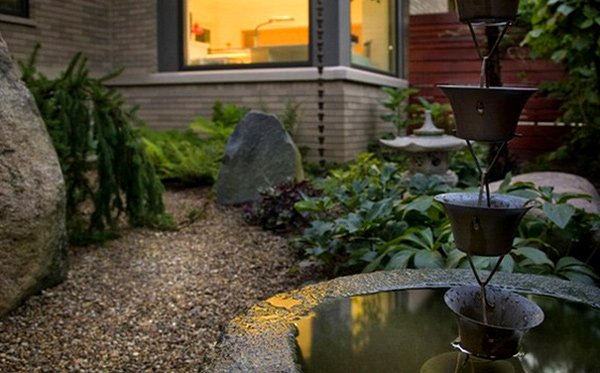 Using stone and steel in a creative manner makes a landscape design truly amazing.
Primrose Hill Garden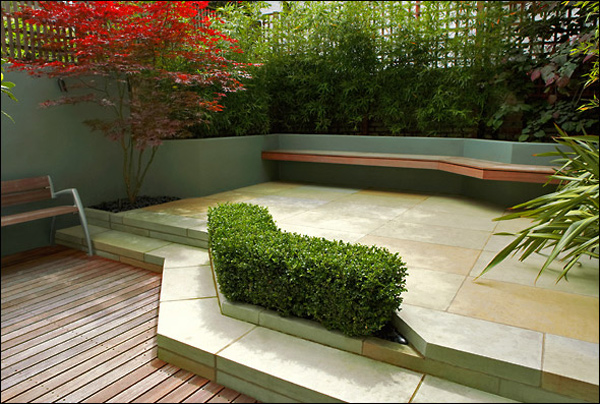 A patio garden showing a hedge that creates two distinct areas with a cantilever bench on the upper sandstone garden and a bench on the lower area for private moments.
Landscape Design Avalon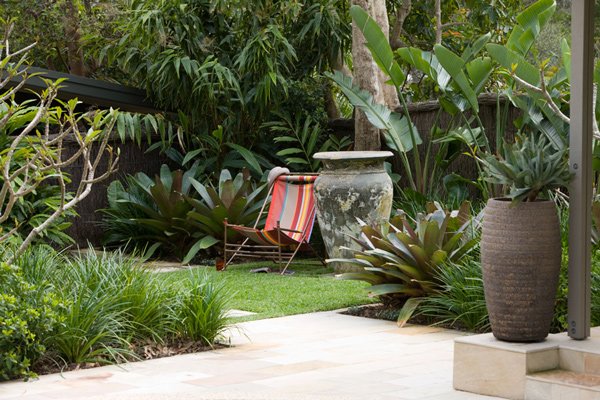 A secluded garden accessorized with large jars and and green plants where you can sit and have some time to relax.
Secret Hideaway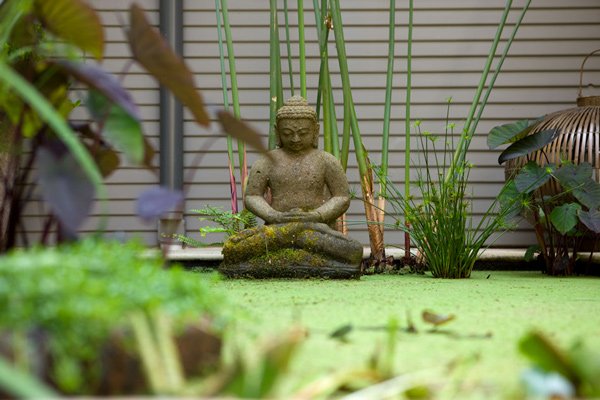 A landscape design highlighting a sculpture surrounded by mosses on top of a water creating a lush hideaway for the clients.
Kensington Garden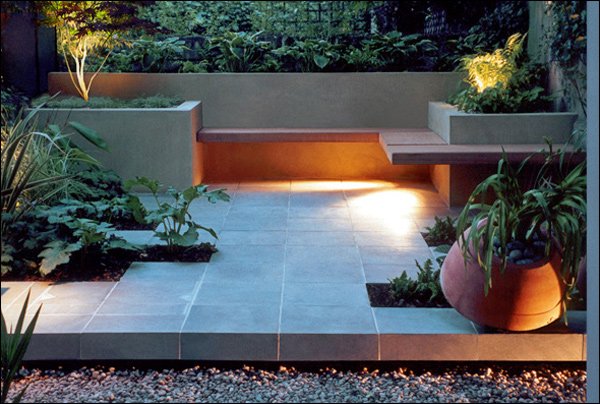 Located in the extension of a house, this garden keeps the homeowners away from a busy life with its use of plants, stones, and dramatic lighting.
Tamarama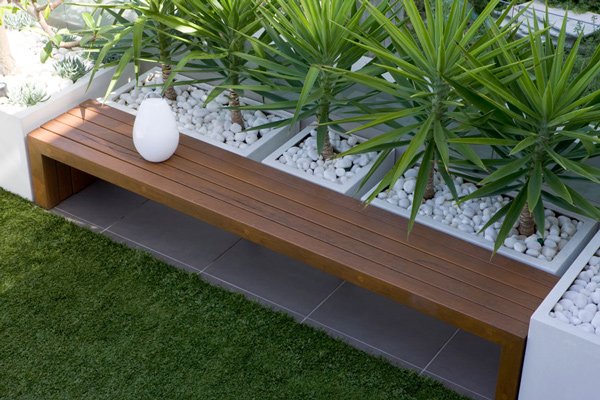 A simple and contemporary modern garden creating a functional and stylish outdoor space where both kids and adults can enjoy.
Courtyard Paddington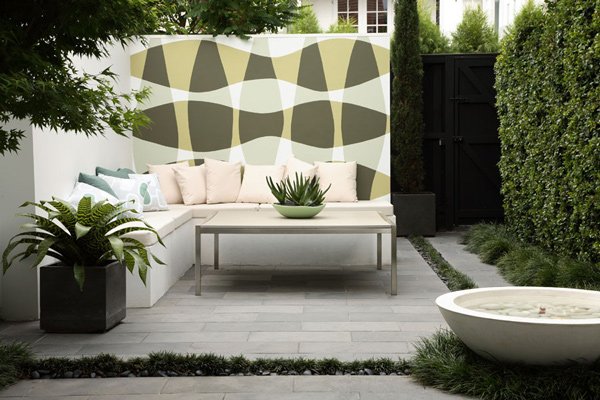 An inner courtyard garden with a symmetrical design and contemporary garden style showing a truly unique wall artwork.
Garden Design Longueville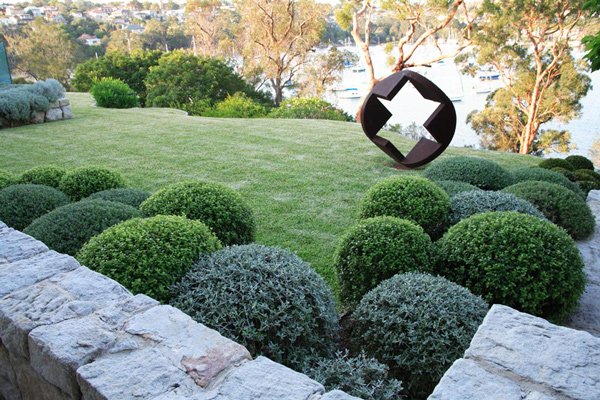 A garden with sandstone dry packed walls and a unique sculpture for a very stunning appearance.
Regent's Park Garden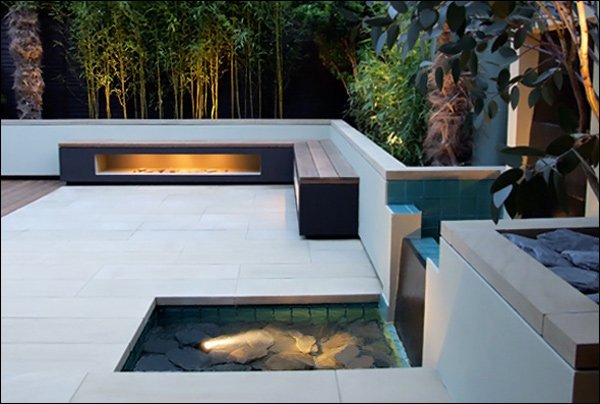 A garden reiterating the interior design of the house with a continued hardwood flooring from the inside.
Belgravia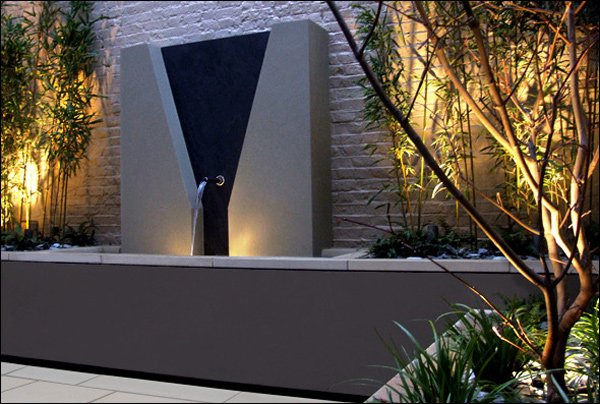 Centered in the garden is a slate water feature that balances the square space.
Hampstead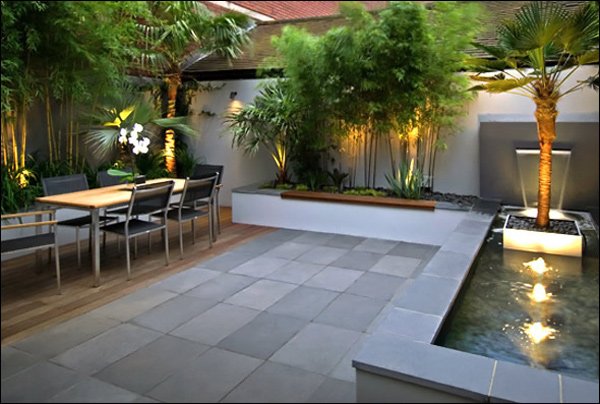 Lush planting and a waterfall feature makes this area refreshing especially with the sound of the waterfalls that covers up traffic noise creating a calmer setting.
Sandbanks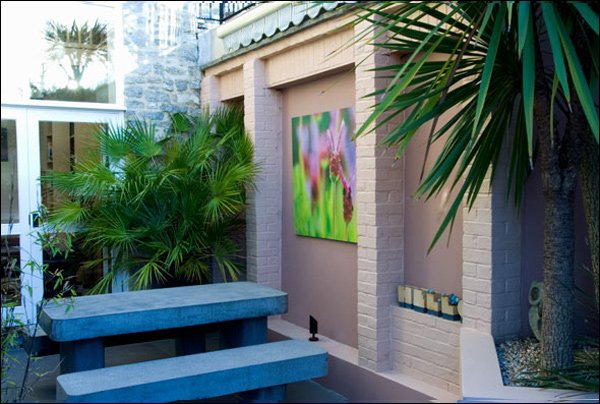 An area in a carpark featuring architectural plants as living sculptures gives this home a new touch.
Courtyard Potts Point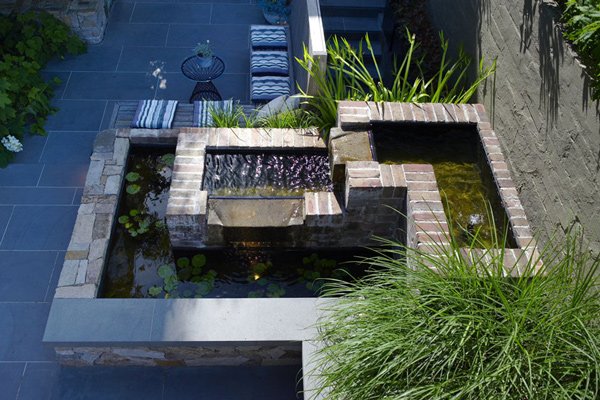 A unique water feature that adds to the serenity of the place surrounded by plants and a cantilever seating area.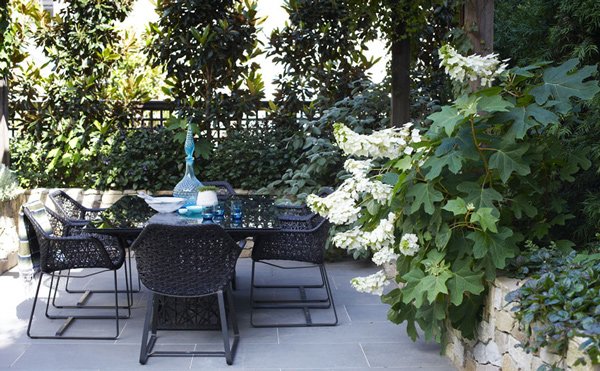 Seating and dining area is provided as a functional accessory in this coutryard garden with a rustic and edgy feel.
Holand Park Garden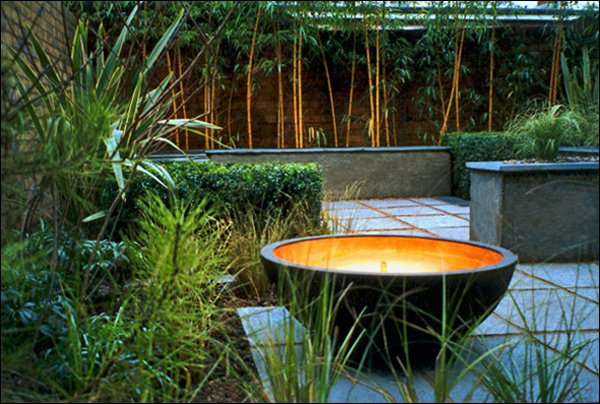 Squared box hedges separates some areas in this garden with eclectic palette of planting.
Courtyard Randwick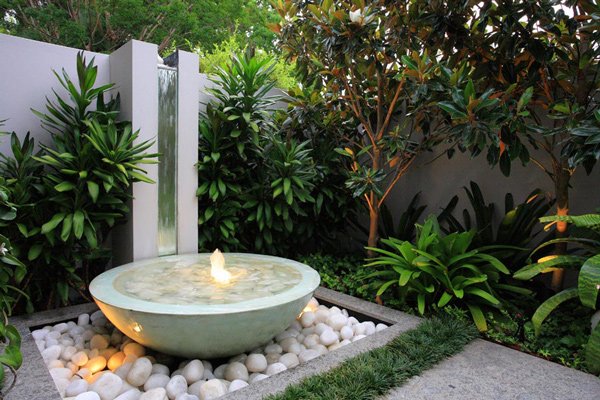 Aimed for relaxation and entertainment, this modern family-friendly courtyard uses a sophisticated striking water feature with dramatic planting.
These landscape design for garden ideas will surely inspire you to create even just a small garden in your home no matter where you are located.
Having a touch of nature in your home is certainly relaxing and calming. It will also free you from stress of your busy life. So, why don't you try to create a garden landscape for a serene escape?