15 Landscape Retaining Walls to Prevent Erosion
A retaining wall is a structure that keeps soil, rock and water in place so that it won't be washed away from the rain.
Retaining walls are used for several reasons – it can prevent erosion, hold soil from sliding away from the structure, and also for decoration. These are used in steep slopes around homes, rivers and other areas. With a retaining wall, there are lesser structural issues for the dirt and landscape is prevented from sliding.
Today, we will be giving you some landscape retaining wall ideas to check out. We have gathered different landscaping styles that varies from each other. Each of them made use of different materials and installed retaining walls in various manners. You can surely get ideas on how you can treat your own landscape. Scroll down and check what we have collated for you today.
Sculptural Wall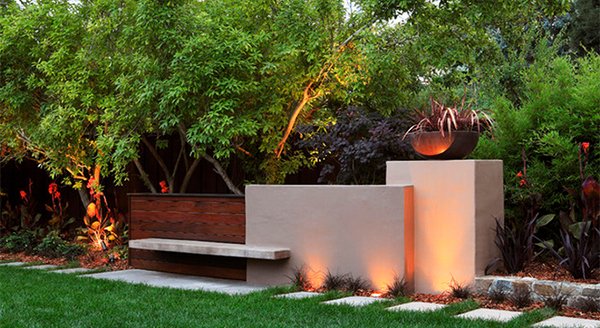 Stone, ipe and concrete were combined beautifully to create a bold and contemporary landscape for this garden. Instead of merely creating a simple retaining wall, the designers create a sculptural wall to make it look more beautiful especially with the modernized palette it used.
Cole Valley Hillside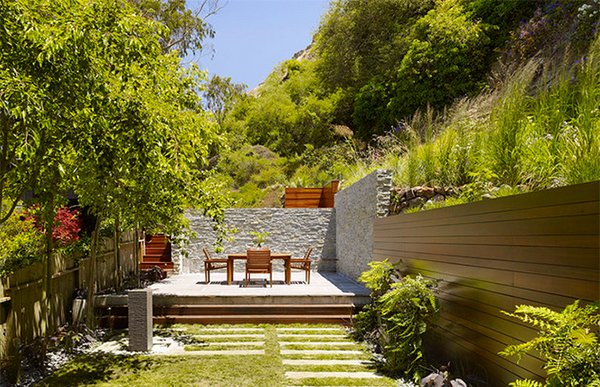 A combination of wood and stone retaining wall gives this area a modern look.
Matt Giroux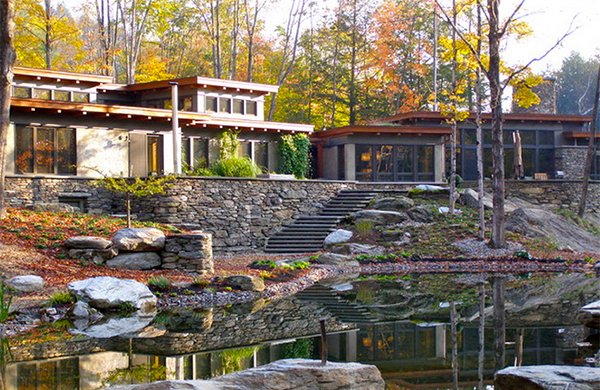 A house designed by the Vermont Architects. The details in the house design is stunning as well as its outdoor space.
Cow Hollow Historic Home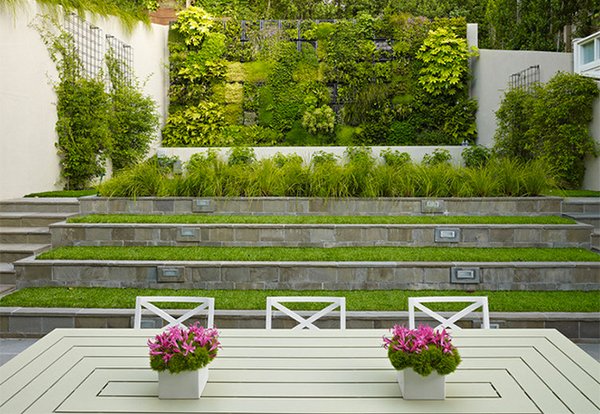 Large concrete retaining walls surround the yard but what sets this yard apart from other gardens is the terraced feature and the living wall with growing moss, climbing plants and ferns on it.
Remick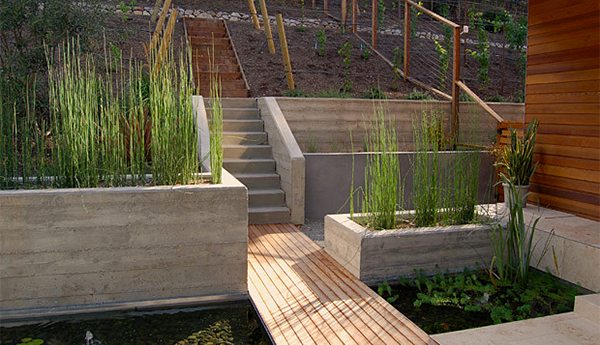 Concrete was done with rough finish and gave it a wood plank appearance. Ipe wood was used in the bridge.
Steps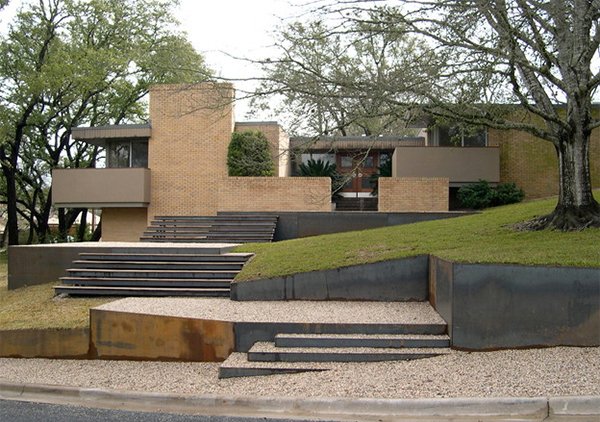 Weathered steel retaining walls and steps were used for the front entry of this house.
Whitcomb Residence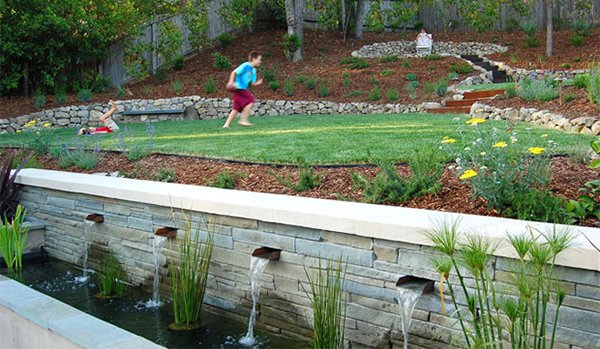 The flat area is perfect for kids to play. The retaining walls of stones with waterfalls give a creative touch to the yard.
SF Retro Modern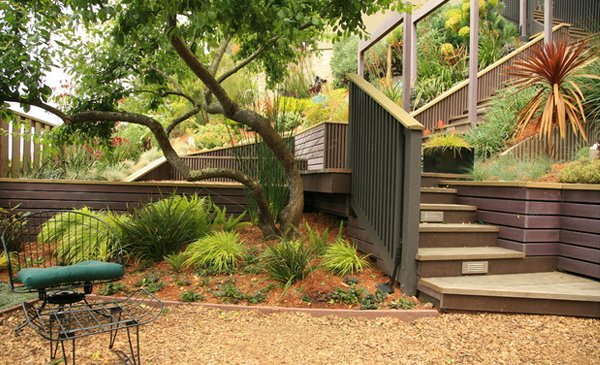 A steep hillside was treated bold and textural free form plantings. Wooden steps and retaining walls give it a soft contemporary look.
Retaining Walls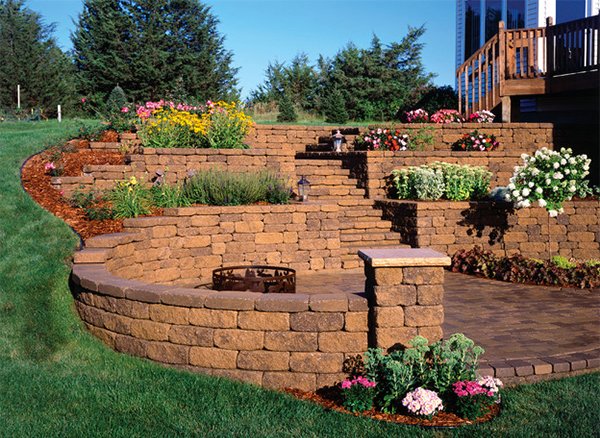 Curves, corners, columns, stairs and tiers create a background paradise of traditional design.
Serpentine Stone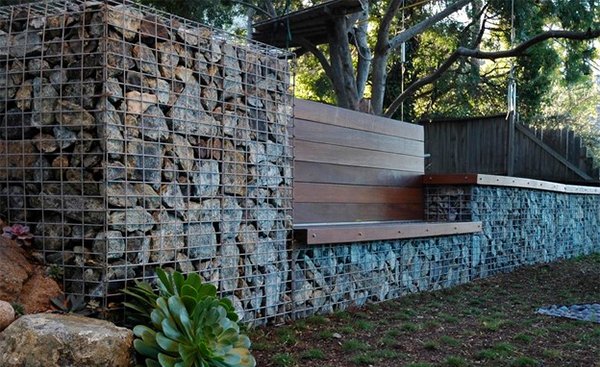 Rocks used for the retaining wall were placed on a wire cage to avoid further erosion. Wooden are doubles as a retaining wall and bench.
Lafayette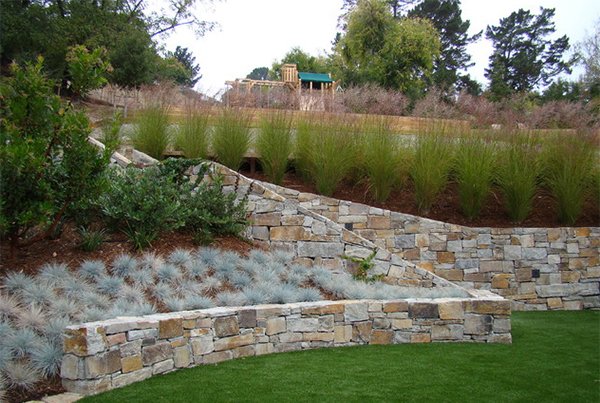 Retaining walls made of brick stones were used for this sloping yard. The design is beautifully done with an inclined wall.
Ambleside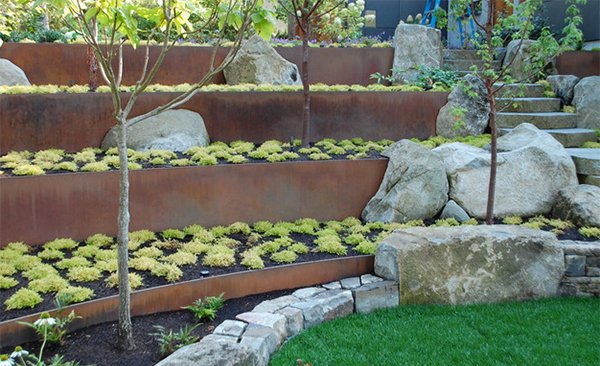 Concave plates were used for this so that the soil pressure from behind could push it more firmly into the boulders. It is held in place with buried steel.
Orinda Residence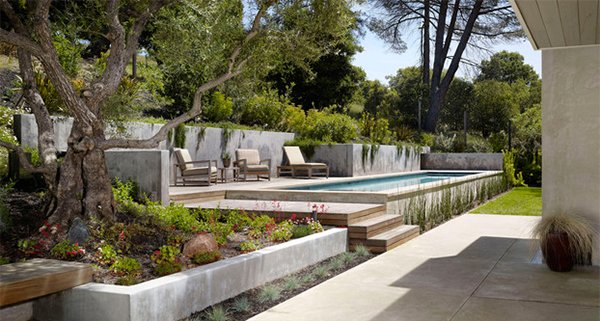 An above pool and patio is located below the retaining walls. Isn't this a great way to landscape a sloping yard?
Napa Vineyard House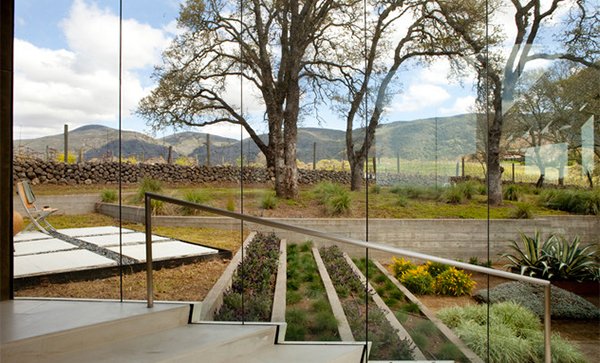 The steps that you see here are aligned to the terraced landscape. The retaining walls also looked great with a wooden look.
Longueville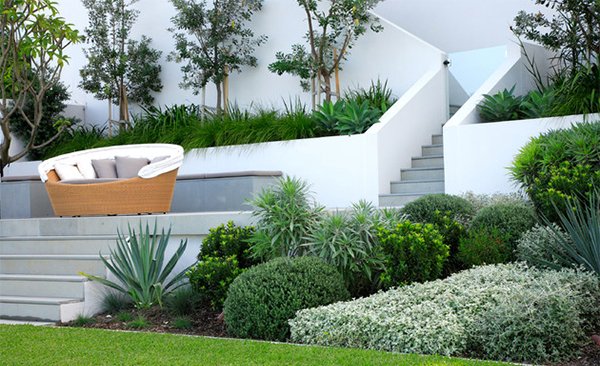 Secret Gardens will never fail to impress us. This garden is beautifully done with retaining walls, stairs and a variety of plants.
Now, you will certainly agree with us that there are indeed different ways to make a retaining wall. It just depends on how creative you are or your landscaper is. You can also use different materials for it because a retaining wall doesn't just work for its function but it can also be an added decoration to your garden. You can also add some dramatic lighting to your landscape to let it pop even during the night.