15 Modern and Contemporary Rooftop Terrace Designs
Having a place where you could rest and take a good look at the surroundings would certainly be a great thing. That is why having an outdoor place to stay is ideal. It could be a seating area under a pergola, a gazebo, a mere bench in the garden; or it could also be a veranda, terrace, or a patio. Any of these could give you a place where you can breathe in fresh air and where you can see the vast heavens. That would be a relaxing view which can take away all your stress from a day's work.
We have already showcased some houses with terrace and you have also seen a closer look at these terrace designs. So, today, allow us to show you another batch of terrace designs.
This time, these terraces are located in the rooftop. These are also called roof decks or patios.
For this collection, we will be showing you rooftop terrace with modern and contemporary designs. Take a look at them as you scroll down the page.
Roof Top Terrace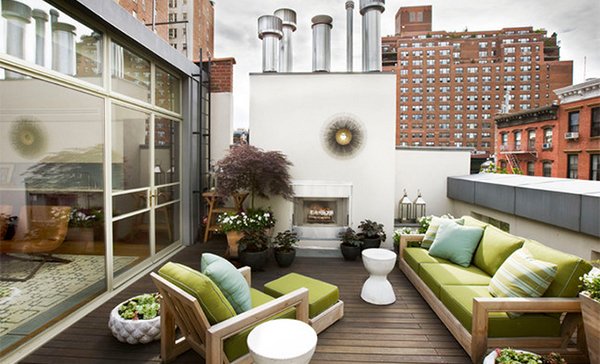 With an outdoor fireplace, teak furniture, planters and wooden flooring, this roof terrace is so beautiful.
Russian Hill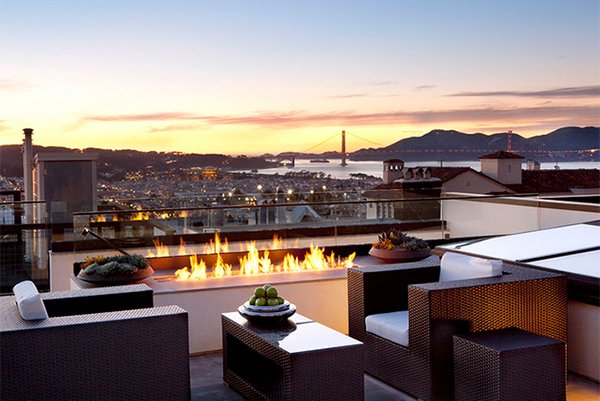 Look at that view! A look at the city as well as the mountains and the sky will no doubt make you love life even more. This modern terrace is also well designed with a modern outdoor pit fire.
Parkside Modern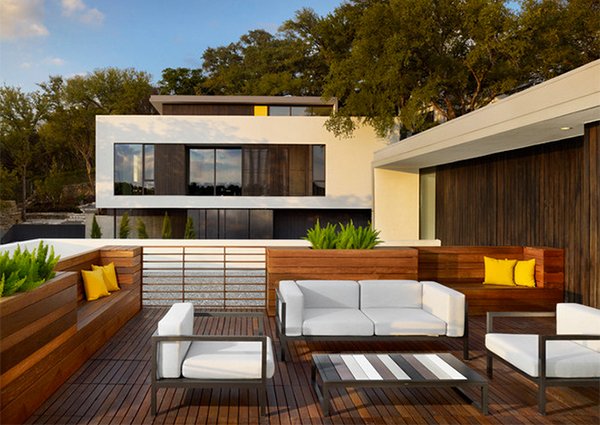 Wood was certainly used creatively in this space. The neat arrangement of wooden planks creates a tidy and organized impression.
Private Residence – Modern Rooftop Garden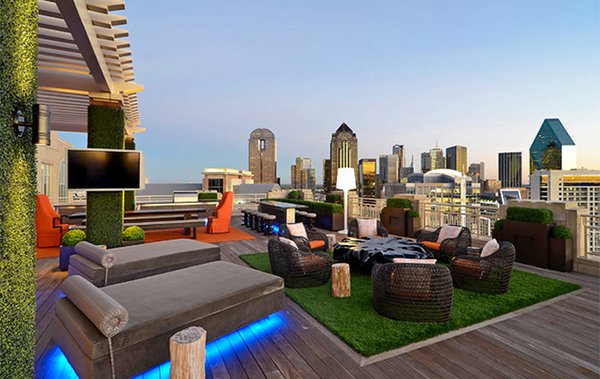 A pergola on the rooftop with dining areas, seating areas, lounge seats and a bat- what more could you ask for?
Roof Deck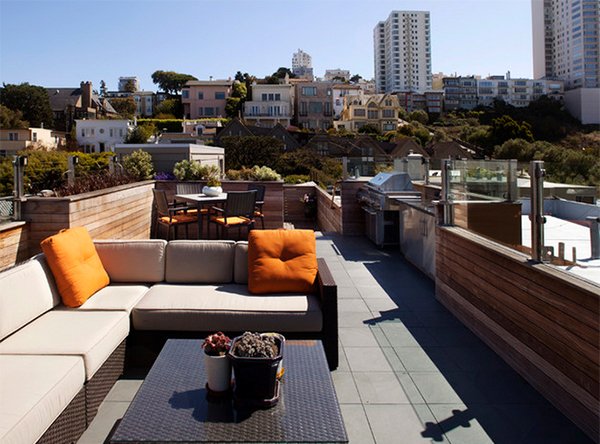 Not just seating areas and dining areas are here but even an outdoor kitchen. A night time party would surely be great in this space with tiled flooring, wooden planters and some glass and stainless rails.
Bayshores Drive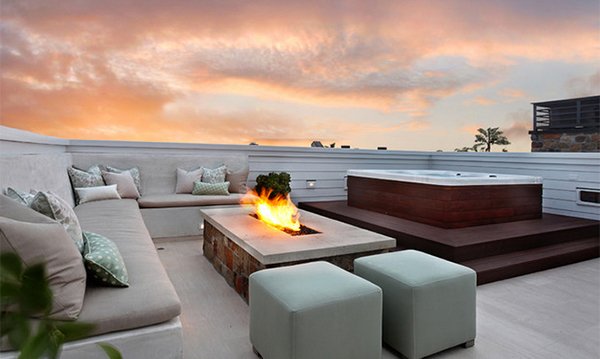 This looks stunning in simple muted colors. A time spent in this area is like taking a break from the busy city.
Roof Top Vancouver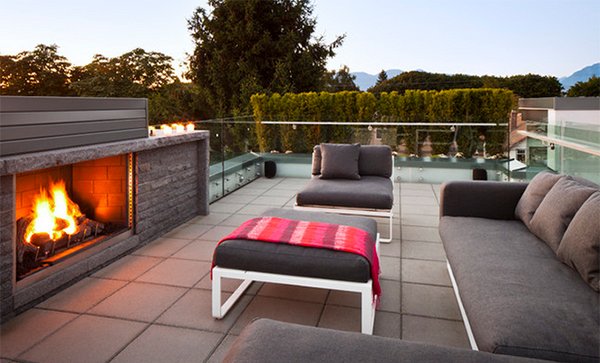 With glass all around, this one looks so modern but with the stone fireplace, it looked contemporary.
Roof Terrace Somerville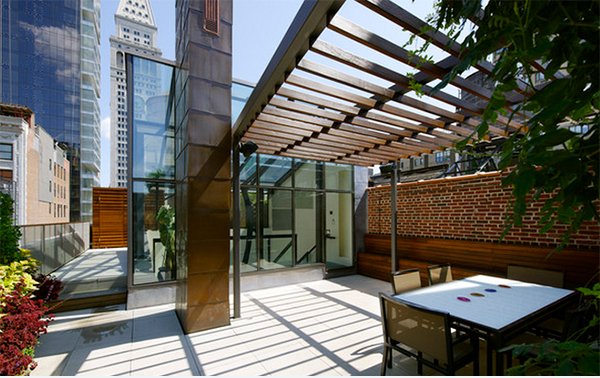 We would say that this space indeed have the modern touches because of the sleek straight lines it used even for the pergola.
Broida Residence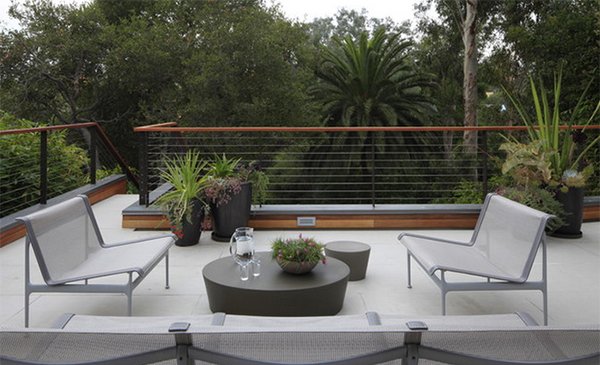 A rooftop terrace with simple touches of gray. A modern terrace like this is a good addition to your home.
Cubbies Rooftop Retreat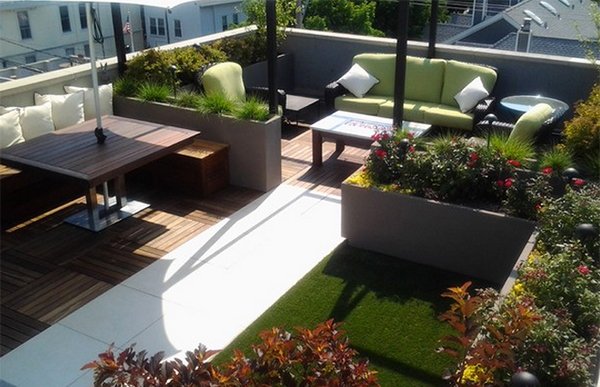 Light and airy living space in modern design with vertical stripes in thin lines.
Contemporary Exterior Melbourne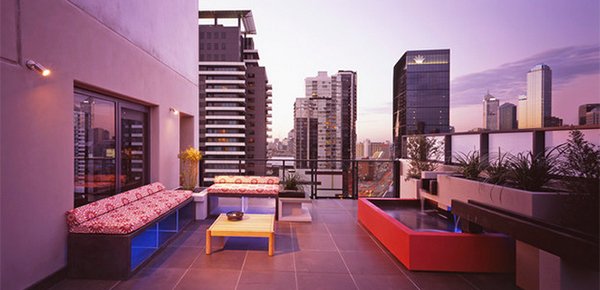 Greens invaded this rooftop terrace complete with seats and concrete planters.
Queen Street Rooftop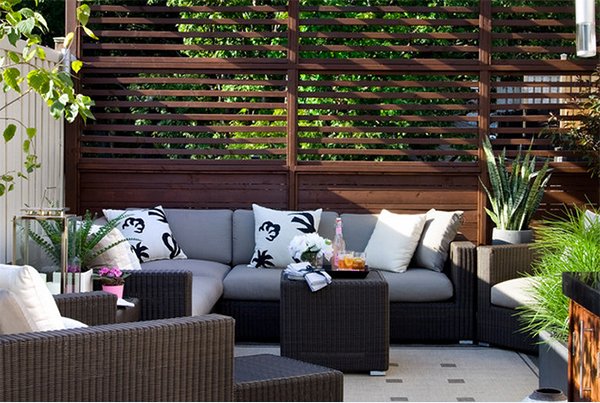 Red is the motif of this rooftop terrace and we sure think it looks bold and totally stunning. Even the water feature and furniture are well-designed.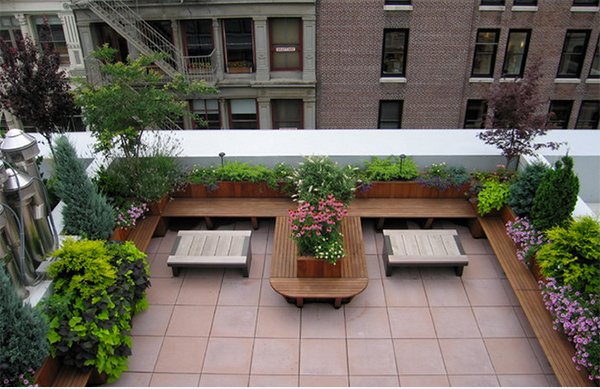 Who would not want to have a rooftop terrace like this one? If you get to see other images of this area, you'll surely fall in love with it.
Rooftop Terrace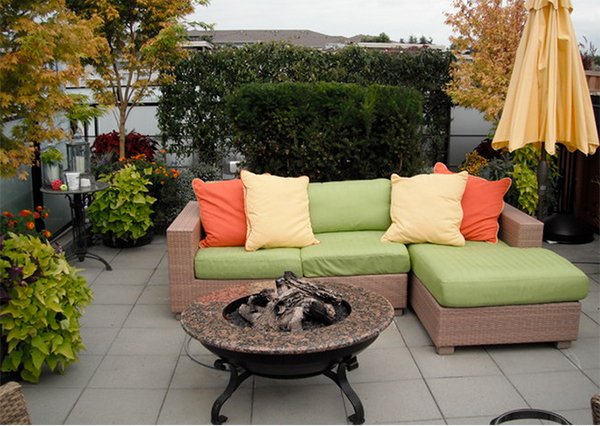 Taken from a bird's eye view, this one made use of wood smartly by making it as seats and planters at the same time.
Rooftop Oasis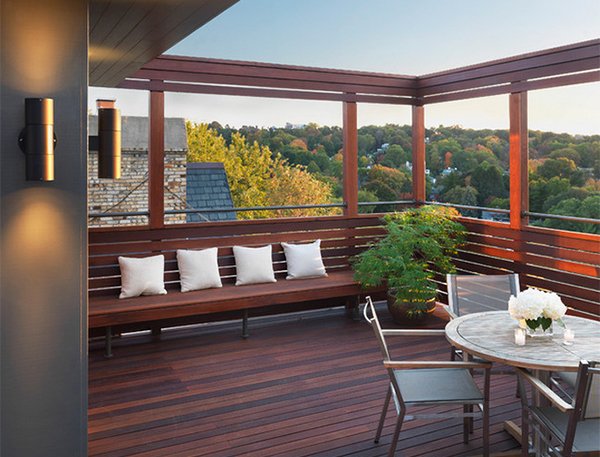 Light green, yellow and orange were perfect for this outdoor space! We hope you could see more of this area so you could appreciate its design even more.
If we talk about rooftop terrace, what comes to your mind would surely be the beauty of nature that you can see while in it. You will be able to see more beauty once you are lifted higher from the ground. Now that you have seen this showcase, you might even be encouraged to have your own rooftop terrace. Well, why not? Every homeowner deserves all the comfort he can get!