15 Cozy Outdoor Spaces with Fabric Canopy
You would agree with us that the outdoor area is also treated and decorated with the same level of excitement as you do in your interior. You would surely be very eager to see the transformation a vacant area of soil to a cozy space with seats, plants, and other features. But like the interior, you would always need to consider function of every item you decide to place in your garden. As you look into one's function, you could also think of style.
Yesterday, we have showed you a round-up of parasols used in outdoor spaces. Today, we will give you a list of outdoor spaces that made use of fabric canopies. Their function is the same as that of a parasol only that it is larger.
Fabric canopy come in various types. Even a simple fabric can already do the work well. Just make sure that you choose a type of fabric that will survive longer with sun and rain exposure. So, let us now take a look at what we have collated for you.
Gazebo and Pool Patio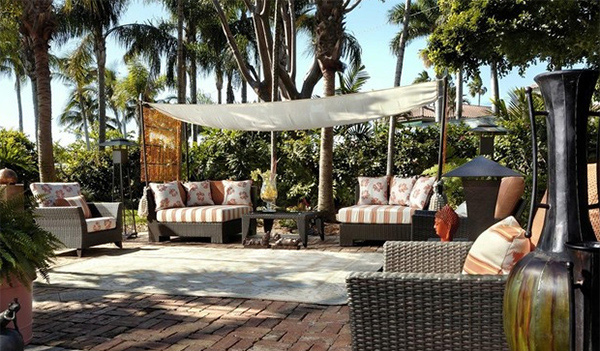 An outdoor moment will not merely be unforgettable but it will also be comfortable if you get to sit on these cozy seating with a fabric shade.
Ontario Traditional Patio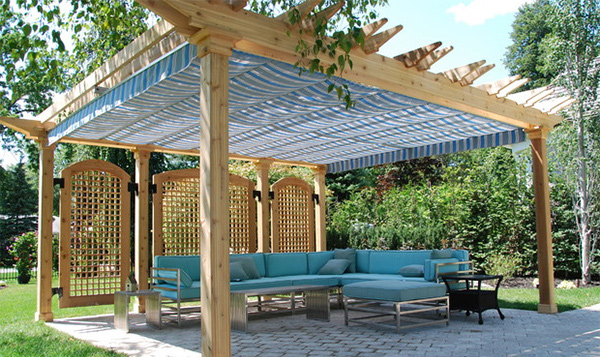 Using striped fabric that complements with the furniture is a good choice. It added life to this pergola.
Patio DC Metro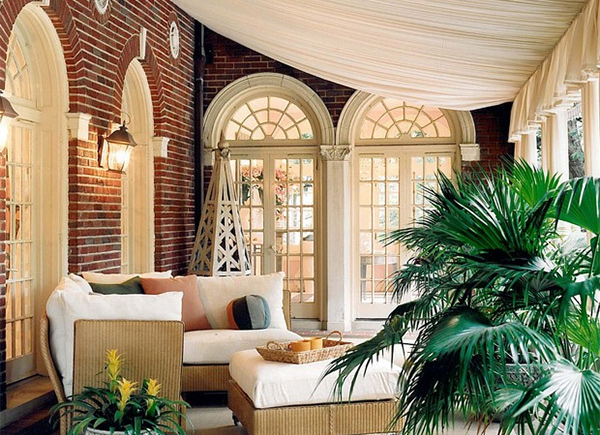 Totally lovely! It even looks romantic with all these beige drapes in this patio.
South Beach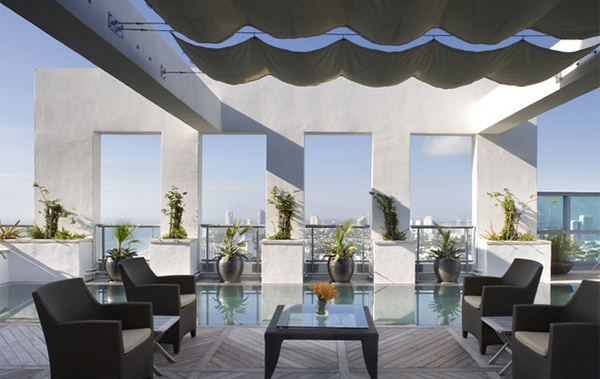 Instead of using sophisticated fabric types of styles, this one used a simple fabric canopy which allows the guests to focus more on the beauty of its surrounding.
Contemporary Patio Portland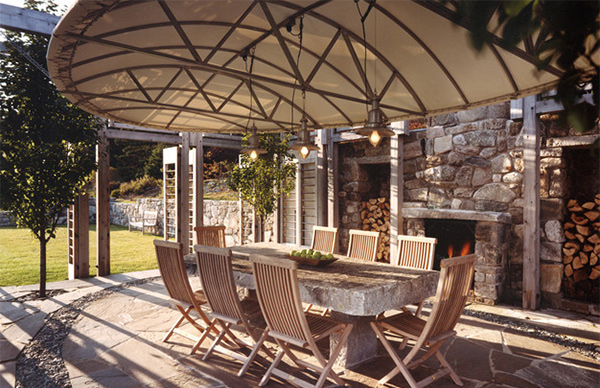 The paving made of gravel is being covered with this elliptical canopy of steel and fabric.
Contemporary Patio San Francisco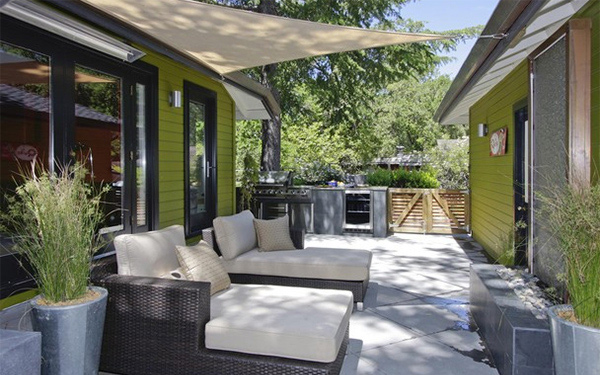 Yes, it is just a simple triangular fabric laid on top of this patio but it sure looks lovely.
Modern Moroccan Roof Top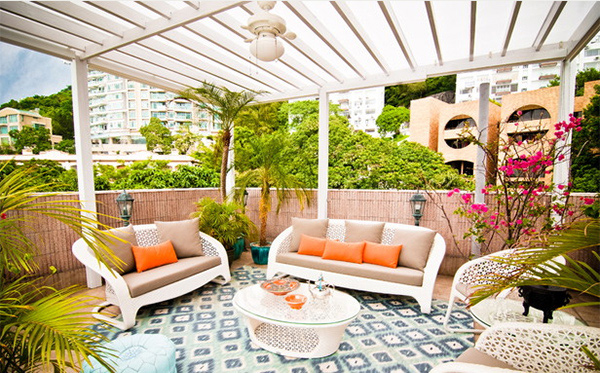 A rooftop turned into a functional space that can be great for relaxation. It used fabric in order to let the sun's light illuminate the area and give it a warm aura.
Tuscan Exterior Terrace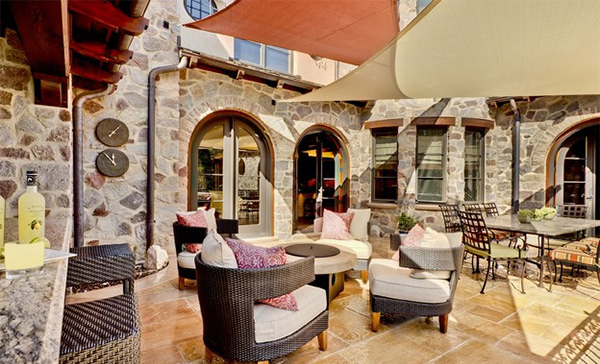 You have seen a patio that made use of a triangular fabric but this one used two fabrics in two different tones and they were placed over the other.
Fusion of Classic and Modern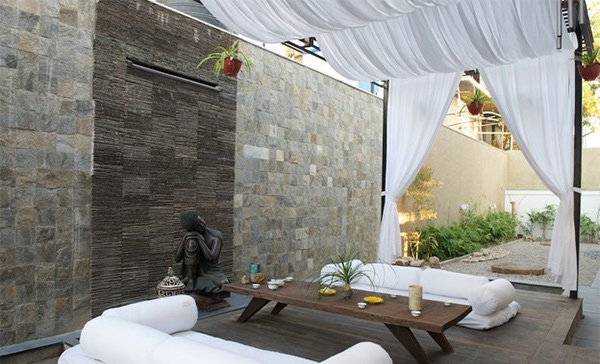 A space that combines classic, modern and tropical concepts. Look at how stunning the result is especially with the drapes and fabric canopy!
Palo Alto Green Point Rated House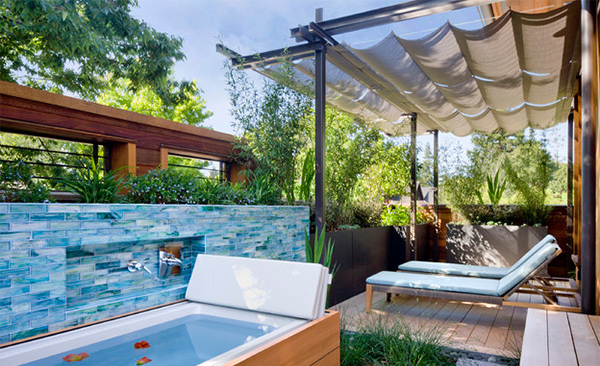 This is a second floor deck garden with built-in outdoor tub, planters and operable shade screen.
Palm Springs Meets Palm Beach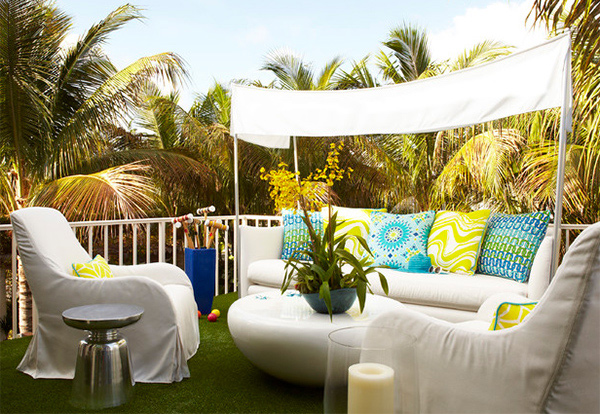 Furniture in white was given funky touches with the printed throw pillows in it. Even the fabric canopy is in white.
Exterior Contemporary Patio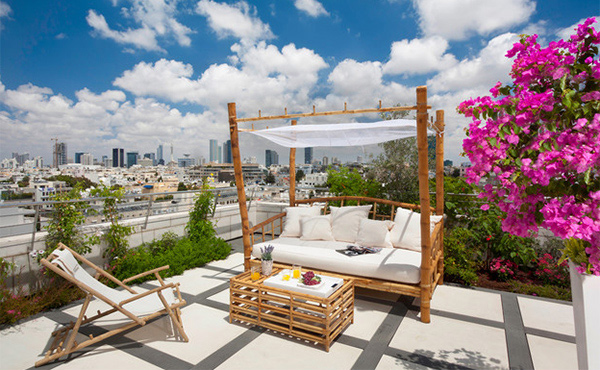 Do you want to get a tropical get away in your own home in the city? Why don't you create one like this patio?
West 17th Street Residence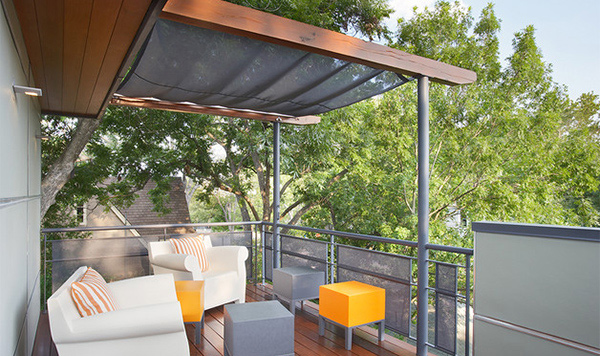 A modern contemporary terrace with wooden elements. The gray fabric canopy matched well with the colors of the outdoor furniture.
Patio Mediterranean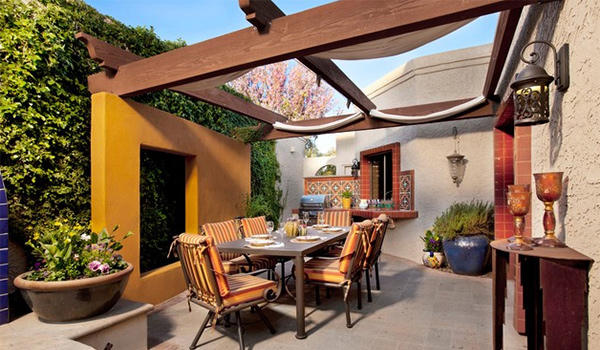 In this picture, the canopy was kept but when needed, it can be opened to shed the area.
1914 Historic Renovation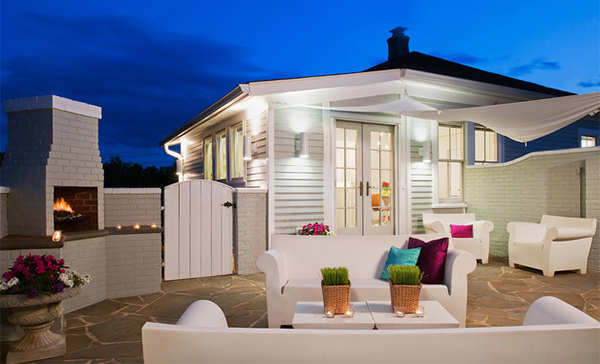 This area was renovation from a traditional space into something that has integrated some modern touches in it.
Fabric canopies are good addition to an outdoor space. Aside from function and appeal, these are also cheaper. It would really be nice to get a fabric canopy of good quality and cheaper price. But in choosing one, make sure that it will look good in your space. Always consider the design concept of your outdoor area and make sure that your fabric canopy would be able to play its role well which of course depends on your placement. Check out other patio gardens similar to some of those we have shown above.