15 Outdoor Spaces with Parasols
Spending time outdoors would surely be relaxing especially with the breeze of fresh air around. It would also be good to feel the sun's heat on our skin provided that the heat is not too much.
We can actually spend time outdoors without being exposed to too much sunlight by using some shade. This is where parasols come in. Most parasols are shaped like umbrellas although there are also parasols that come in variety of designs and shapes.
In today's post, we will share to you some outdoor spaces that make use of parasols.
Notice how the parasols enhanced the appeal of the outdoor area and how it can also be functional by giving you protection from heat and rain. Of course, it is situated near outdoor furniture because it is where you would sit and lounge. Take a look at what we have collected for you:
Frou Frou White Parasol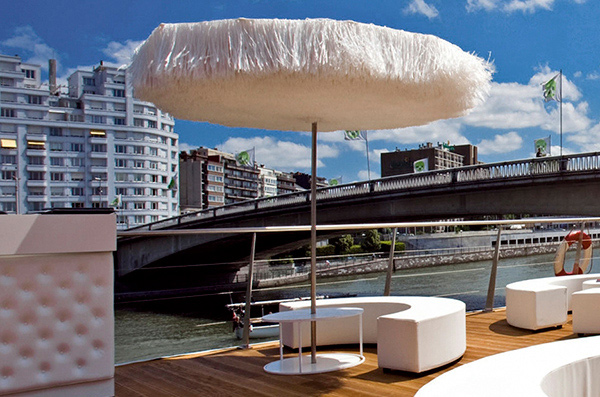 You would surely love this contemporary parasol made from polypropylene raffia fringing that sways & rustles with the air. This can add a tropical touch to your outdoors.
High Point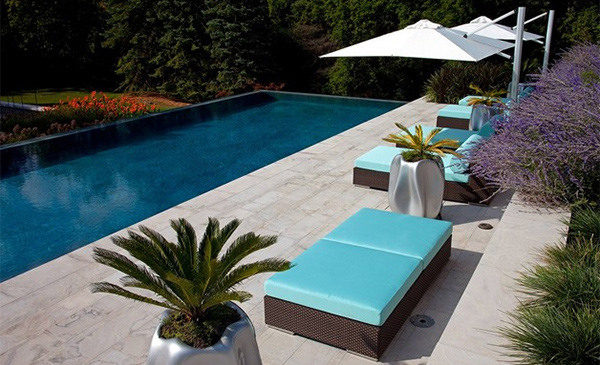 A modern outdoor design with these green lounge seats and daybeds paired with white parasols in sleek lines.
Pool Asian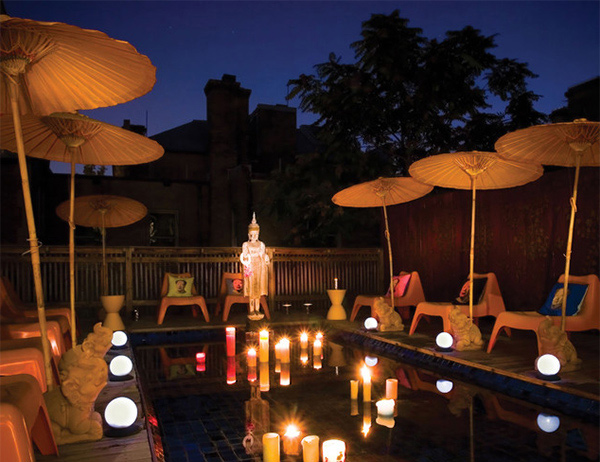 Isn't this pool design breathtaking? Just the candles, floor lights, sculptures and chairs already make up a dazzling ambiance. With the parasols in Asian design added, it looked even more attractive.
Diversey Color Bound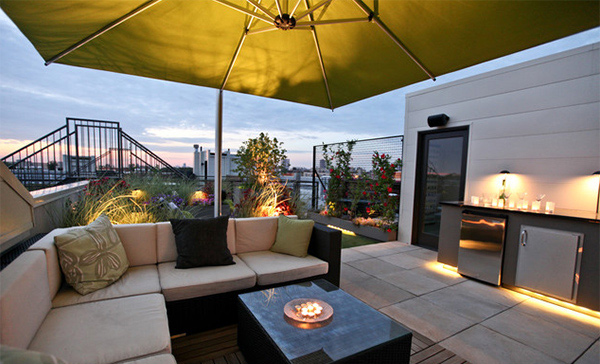 An outdoor space with a kitchen and an outdoor living shaded by this green parasol.
Bloom Garden Parasol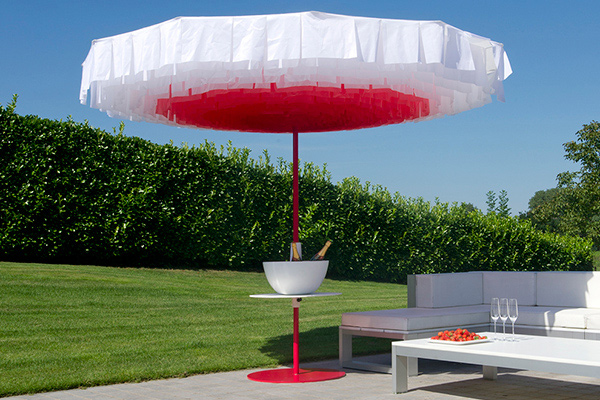 A stylish parasol with a design inspired by summer and flowers. It can no doubt add a fun and fashionable touch to your yard.
Dolphin Terrace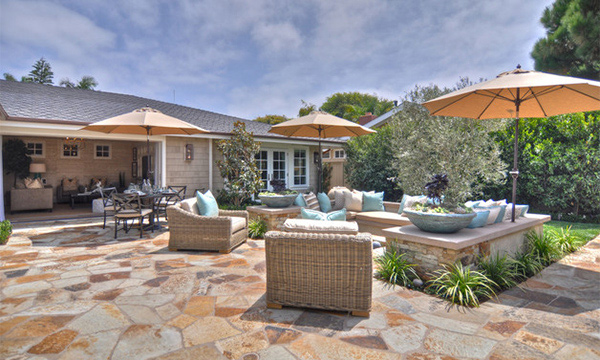 With these parasols, one will have a better time outdoors since it can shade them from the heat.
Modern Country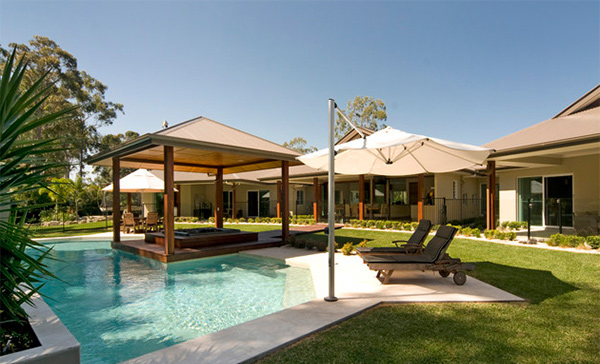 The pool terrace is lovely but you can also choose to stay under this white parasol while you are lounging.
Old World Estate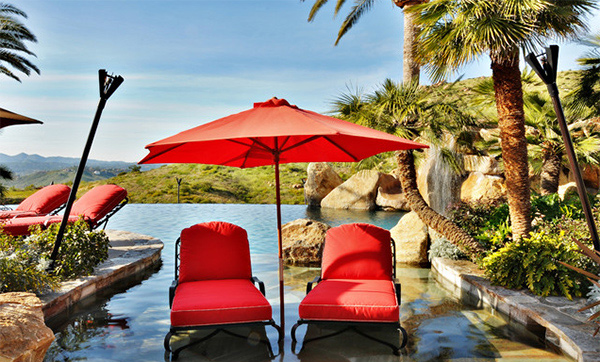 An attractive choice of color indeed! The red chairs and parasol is giving a this paradise a bold touch of style.
Lush Suburban Retreat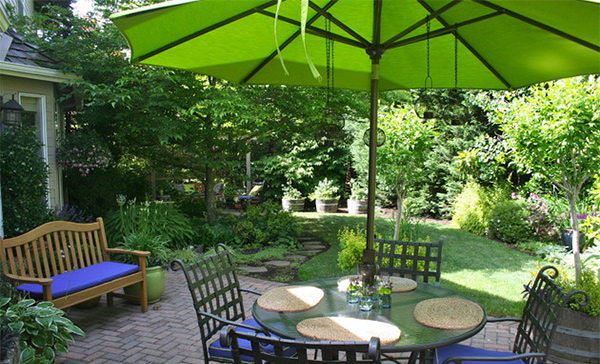 A green round parasol that appears like adapting to the colors of its surroundings.
Breezer Garden Parasol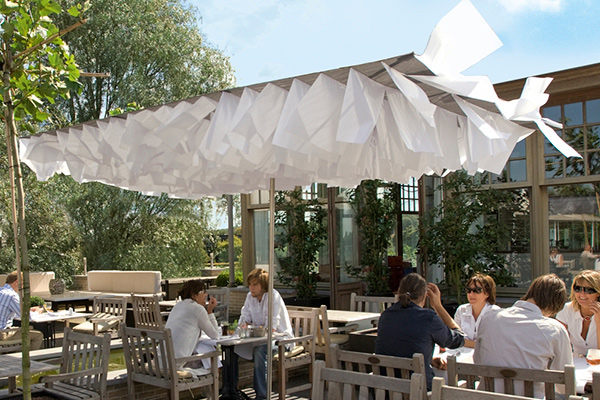 A parasol can also be rectangular in shape like this one. It has dozens of hanging flaps creating movement and texture.
Shadylace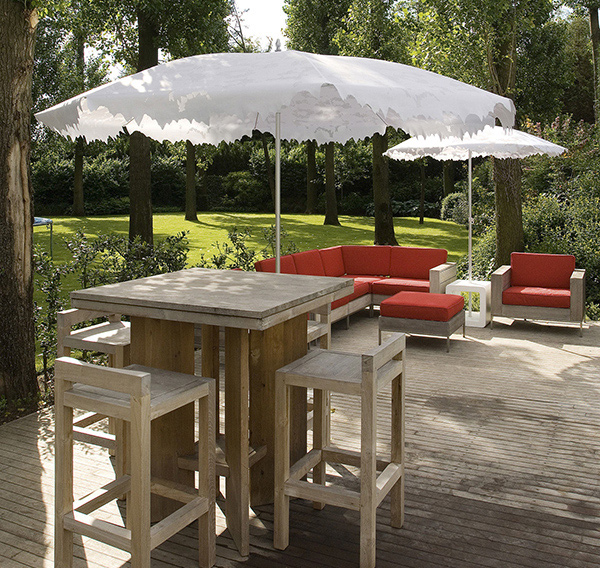 A fashionable parasol with lacey touches. Adding this to your garden will surely make it look lovely.
Small Chicago Garage Rooftop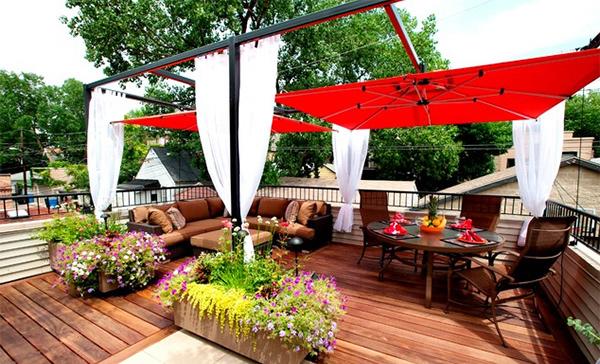 Parasols suspended in midair are sure eye-candies of this rooftop. You would no doubt love to spend time in a space as relaxing as this.
Blue Creek Ranch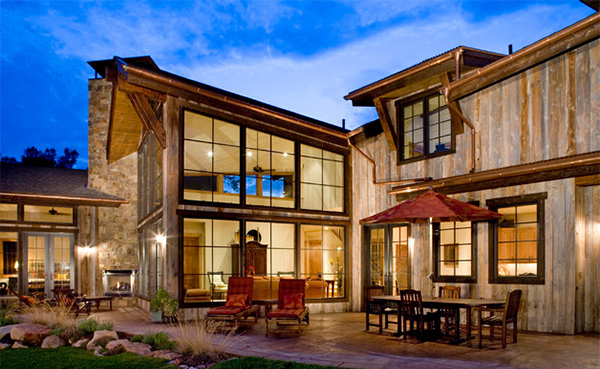 A home that combines modern and country designs. The concept was even brought outdoors like what you can see here. And yes, there is a red printed parasol for the outdoor dining area.
Tulip Parasol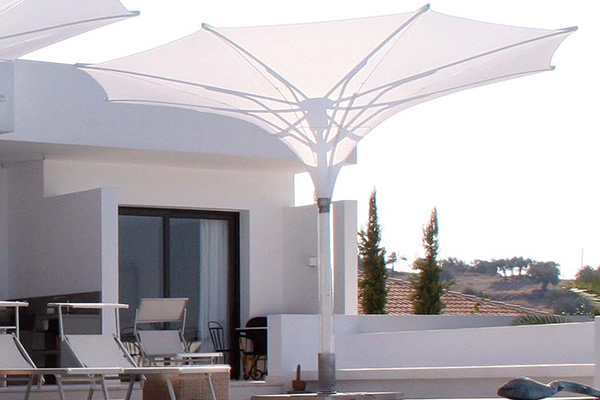 Tulip style parasol in white- so chic and beautiful! It looks like an inverted parasol but it sure is unique.
Gulliver Garden Parasol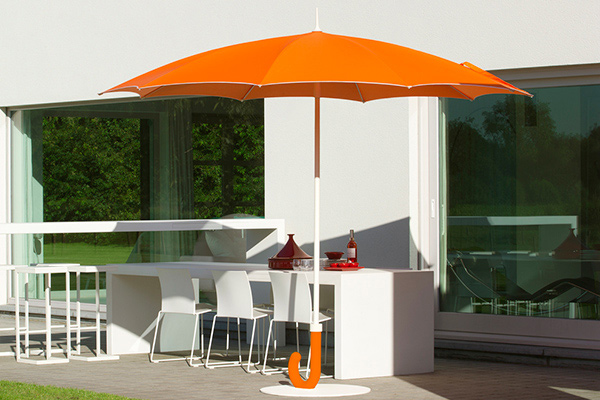 A supersized old fashioned parasol that comes with a base. It has waterproof fabric and can provide plenty of shelter. This is available in various colors to add life to your outdoor space.
Parasols could be simple additions for your garden or poolside but it can do a great job in enhancing the look of your home's yard. The above images are evidences of what parasols can do aside from giving you shade. But if you want more shade, you can create a gazebo if your area has more space for it.