Esplanade East: A Compact Modern Garden Design Project in Australia
It's the time of the year again when we spend our time outdoors with family and friends.
Summer is indeed a great time to enjoy nature while the sun is up, though some will say that it would be nicer to do it on your own home – a house with its own courtyard garden is what we all want.
Personally, I want a central courtyard so that wherever we are in the house, we can catch a glimpse of a relaxing view from our very own garden, especially if the garden is as beautiful as this Esplanade East garden.
The project is a makeover of an existing garden that seemed to be lacking of its comfortable aura. The courtyard got seating rooms, privacy screens, feature walls, BBQ area and a built in sun lounge. The remodel resulted into a modern, compact, and attractive backyard that became an "entertainer's getaway" of the home; it isn't just beautiful but functional as well.
The Esplanade East in Port Melbourne, Australia isn't just an entertaining house feature but is also an attractive spot that the owners will surely be proud of.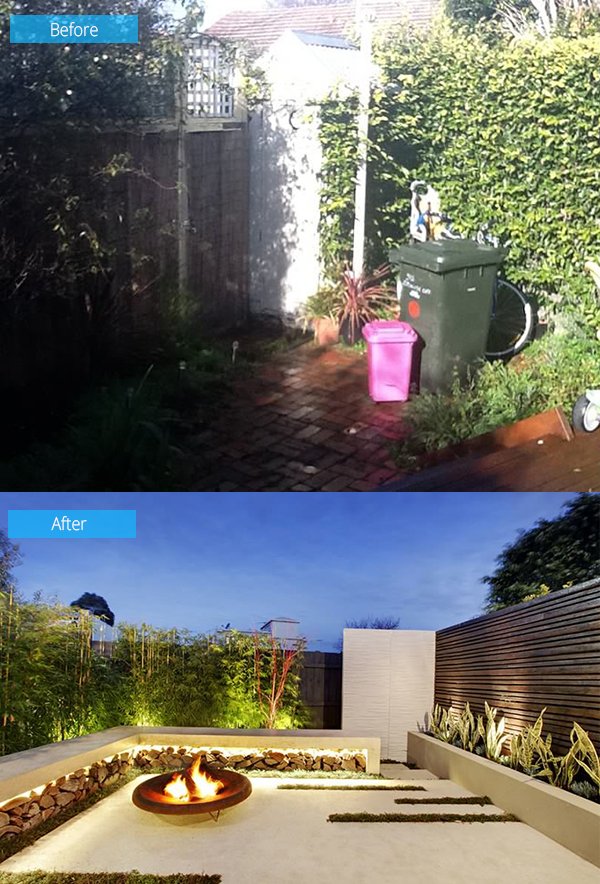 I know you were surprised with the before photo. But that was really how the backyard looked like- plain, boring, cramped and not a nice place to stay at all!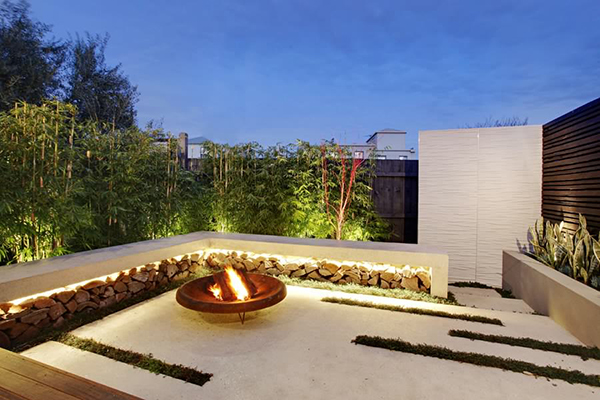 Look at how the place turned into! What a lovely garden comprised of lights that add more beauty to the area.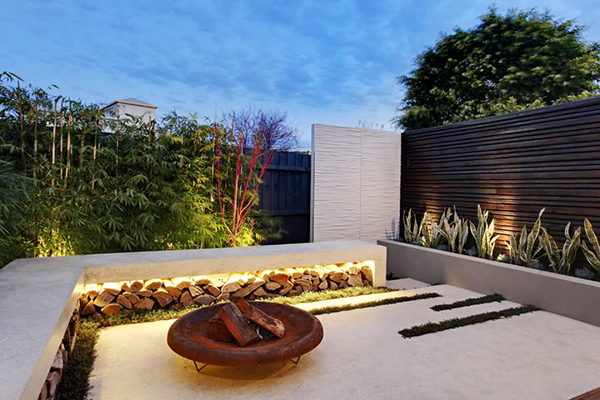 Concrete benches surround the courtyard providing enough seating for everyone.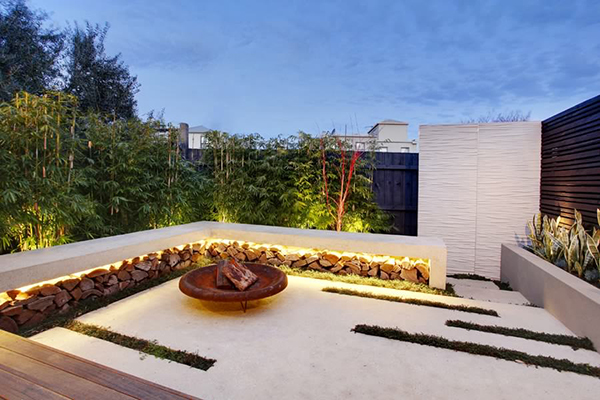 The bamboo that grows around the benches give it a Zen feel.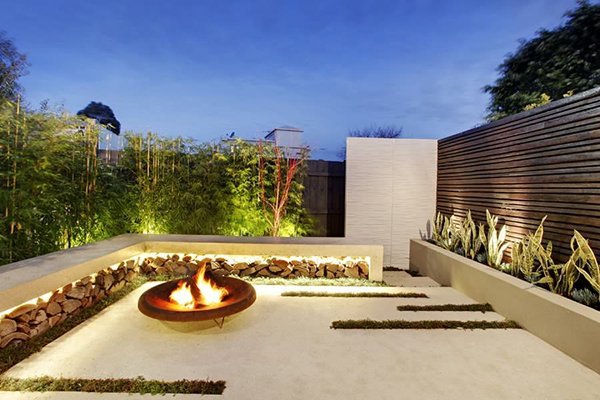 But this fire pit is the star of the courtyard. I know you will not ask why.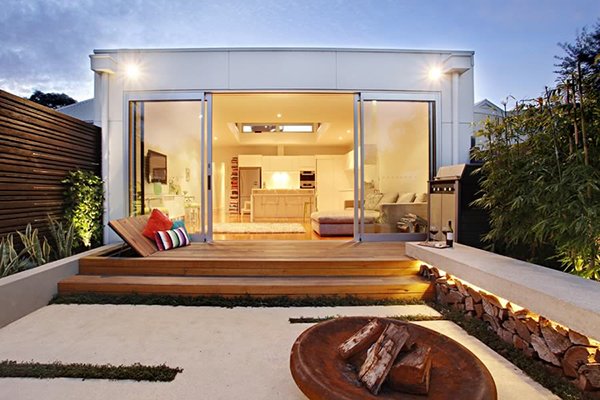 The courtyard connects to the home through a wooden deck and steps.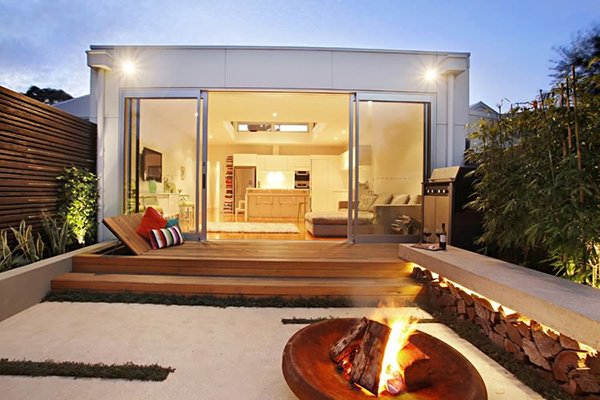 The deck is also a good place to lounge and relax on.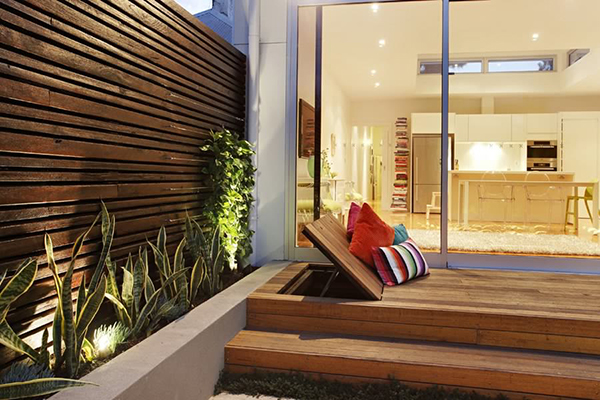 Look at how this part was designed to provide a place to relax on.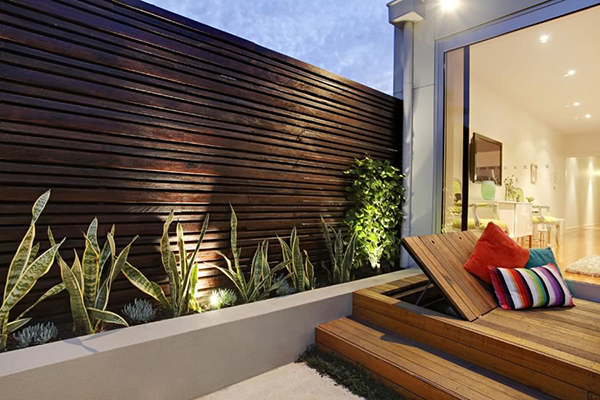 The wall fencing made from wood is also another stunner.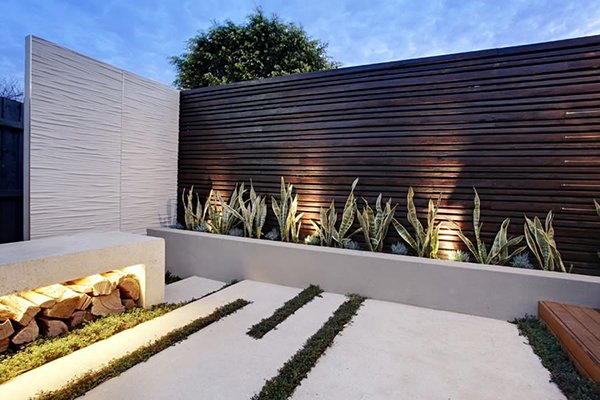 There are also wall features in the courtyard that are interesting elements in the area.
I really envy this courtyard! If only I have a space to turn into one, I really would put effort into it. The project is a collaboration of Signature Landscapes and COS Design who gave this lucky family a pretty place to spend time outdoors. The lights are special features especially the under lit of the benches where some firewood were stored. This courtyard left us swooning and yearning to have one like this of our own!