20 Amazingly Gorgeous Gazebo Lighting
According to our all-knowing friend Wikipedia, a gazebo is a pavilion structure, sometimes octagonal or turret-shaped, often built in a park, garden or spacious public area.
Gazebos are freestanding or attached to a garden wall, roofed, and open on all sides; they provide shade, shelter, ornamental features in a landscape, and a place to rest. Some gazebos in public parks are large enough to serve as bandstands or rain shelters.
Gazebos include pavilions, kiosks, alhambras, belvederes, follies, pergolas, and rotundas; such structures are popular in warm and sunny climates. They are in the literature of China, Persia, and many other classical civilizations, going back to several millennia. Examples of such structures are the garden houses at Montacute House in Somerset, England.
Check out the ones we have collated and get to see some of the best designs below.
1. Accented Gazebo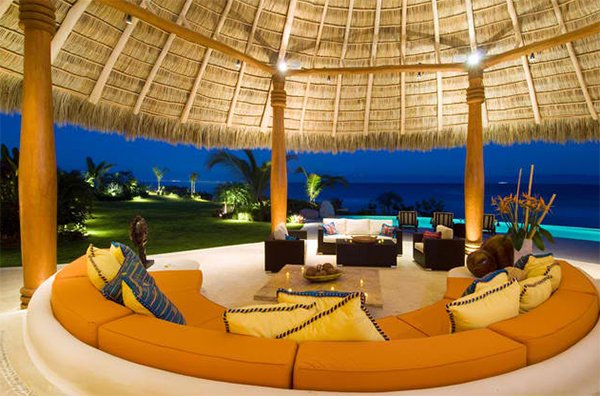 Unlike pop up gazebos, non-portable or fixed gazebos have more lighting options that are available. Because fixed gazebos can accommodate wiring, an outdoor chandelier or one that weighs a little heavier can be used. As an added protection, outdoor weather covers can be utilized for the chandelier outlets.
2. Hollywood Hills Residence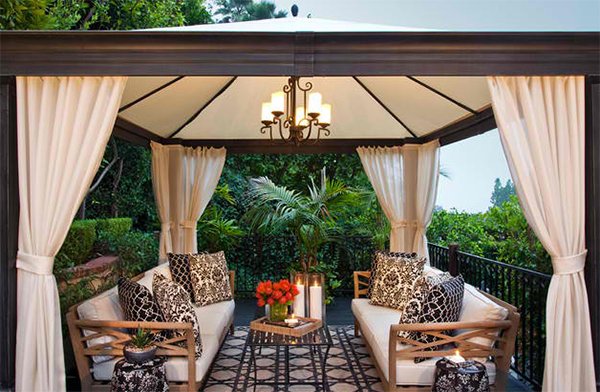 This gazebo reminds me of one of the settings in a movie with a classic style and plain romantic.
3. Backyard Entertaining Loggia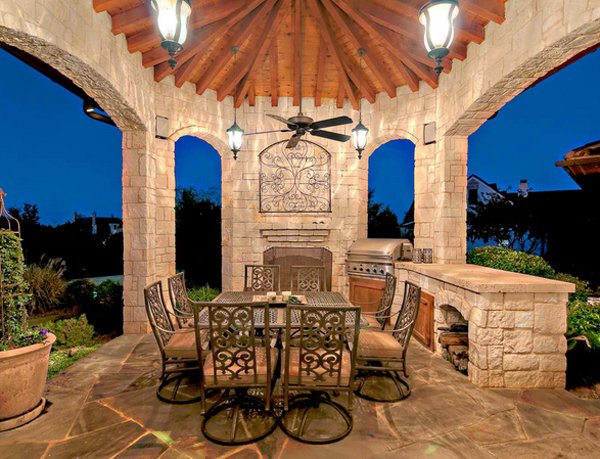 The table and especially the chairs looks stunning, but notice the how classy the Mediterranean lamps are along with the industrial fan.
4. Darien Backyard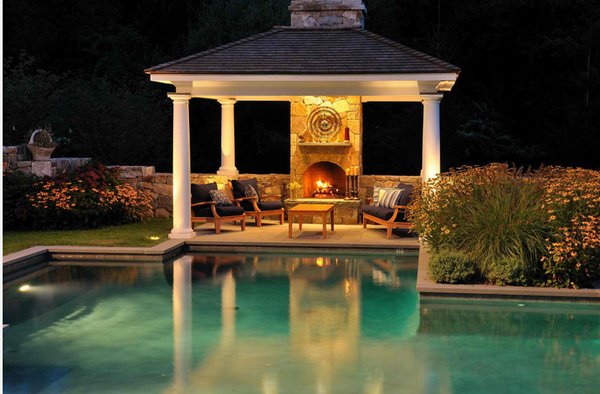 The outdoor pool cabana feel of this space is really beautiful. Adding comfortable chairs usually does the trick, but during the night, it's the lighting that adds a dramatic aura to it.
5. Festive Holiday Decor at Poco Diablo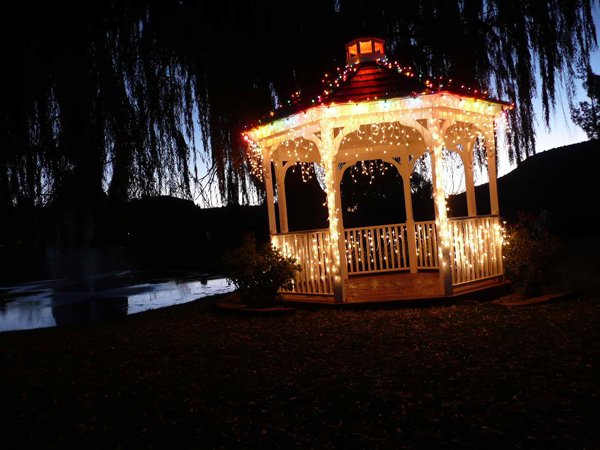 This is one gazebo created to be a part of a rented space for events. The simple lighting makes it fancier than it actually is.
6. Gazebo and Pool Patio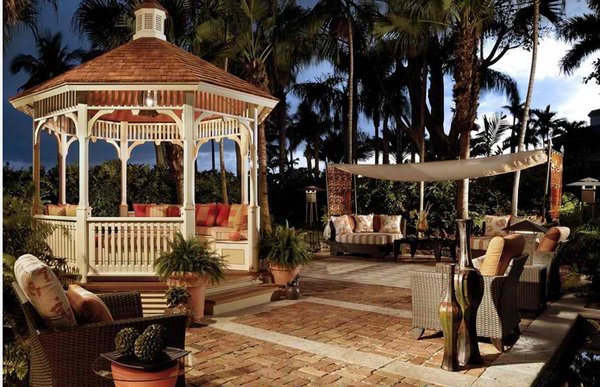 This gazebo is already in the property when Decorating Den actually made it more beautiful. The furniture and decor in the space is plain awesome.
7. Gazebo in O'Brien Park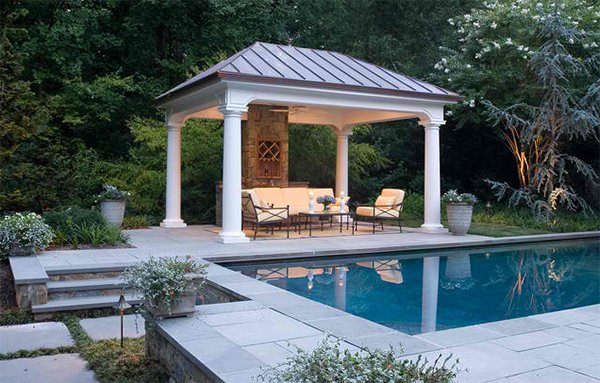 The standing seam copper roof of this pool gazebo has a huge impact to its look.
8. Karen's Patio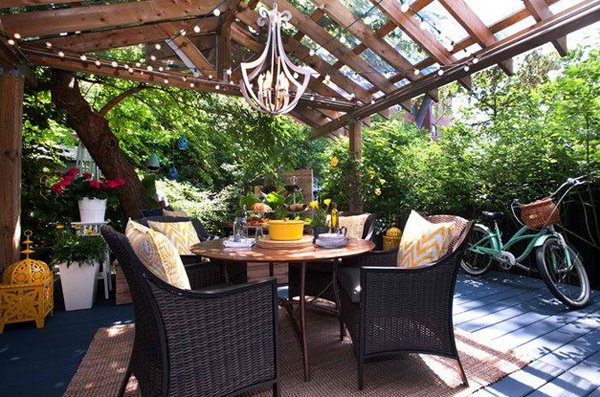 The gazebo is covered and wired to outdoor standards, so the light fixture is safe to use here. She updated a used table base with copper paint, then added a walnut tabletop protected with a coat of marine-gray varnish.
9. Levin II Residence
The lighting under the pool's edge is rather interesting. The gazebo-like structure on the far end of the pool is modern enough to be there! I love it!
10. Monument Gazebo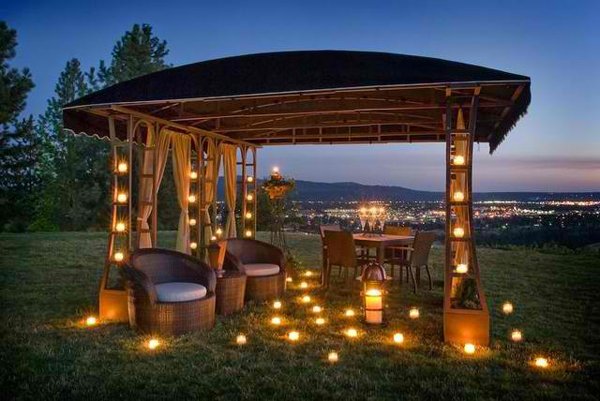 This gazebo is appropriately named. It's substantial in size and would be an amazing focal point for a back yard. The curtains and roofing are optional but do add extra protection and, possibly, a punch of color to the ensemble.
11. New Braunfels Square in Lights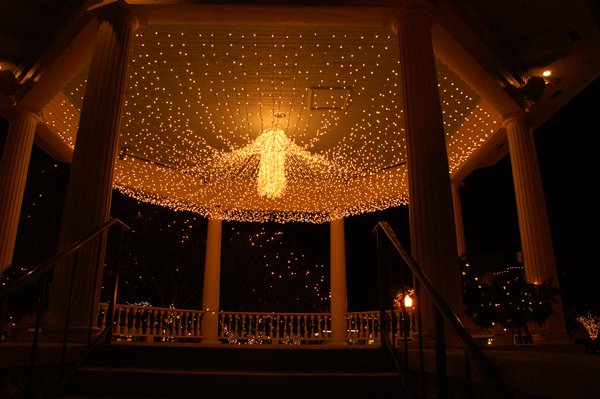 How about that? A stunning gazebo with astounding lighting which created this awesome aura. This space somehow feels like a grand ballroom or something.
12. Paradise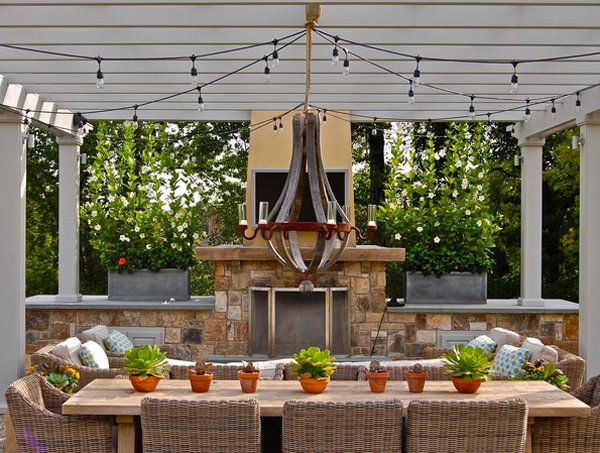 Such a cozy and inviting space for spring, summer and fall for this family and their friends.
13. Romantic Outdoor Gazebo Design with Lighting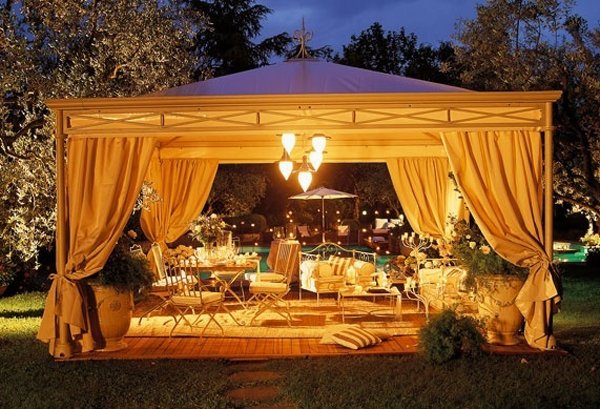 Take a look at this fancy space has been designed to be romantically-adorned to fit its purpose – Romance!
14. Sherman Oaks-Amber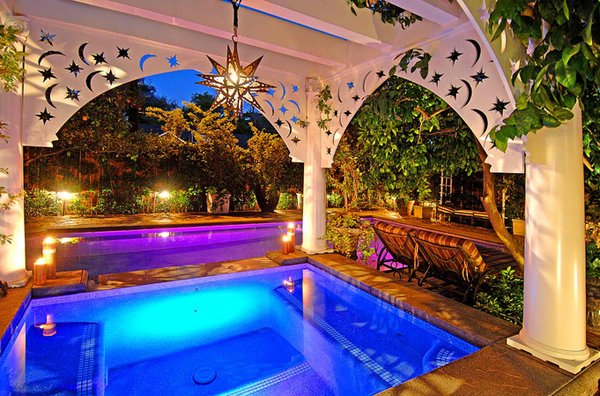 I really like the stars and moons in the woodwork. The main attraction to this space is of course the pendant in the middle of the gazebo.
15. Stunning Gazebo for Your Garden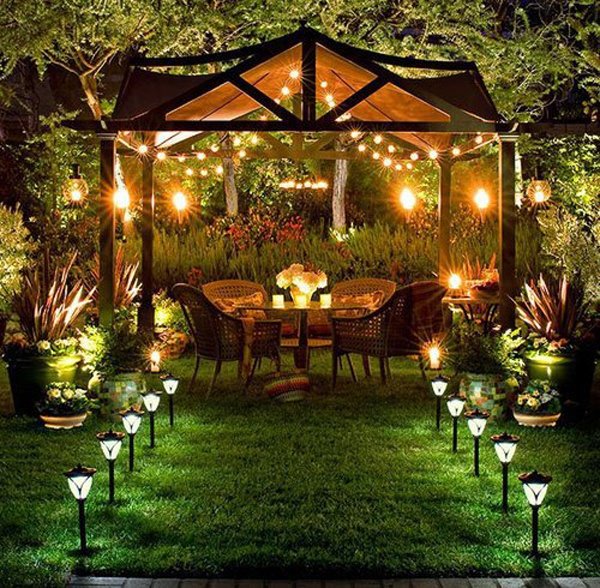 The lights that lead to the gazebo sure made the walk towards it more romantic.
16. Traditional Garden Patio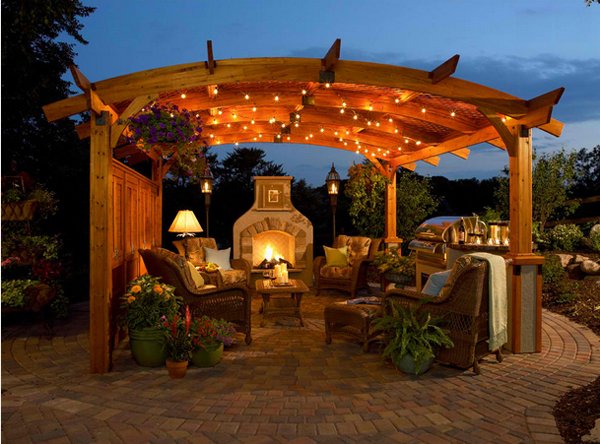 There's not just one thing that will transform your backyard into the ultimate outdoor living space, thankfully CJ's Hearth & Home have most everything that you'll need!
17. Under the Gazebo Lights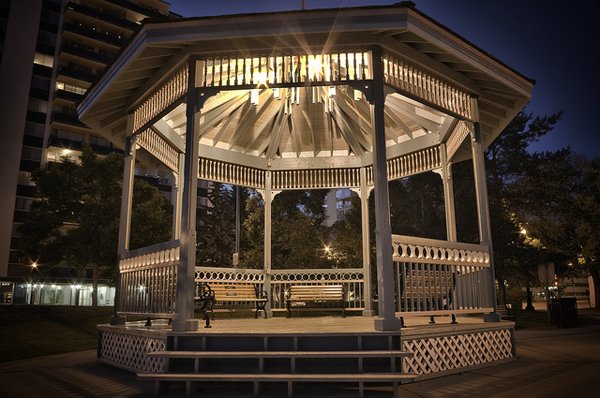 White gazebo for public use – pretty awesome don't you think?
18. Outdoor Contemporary Gazebo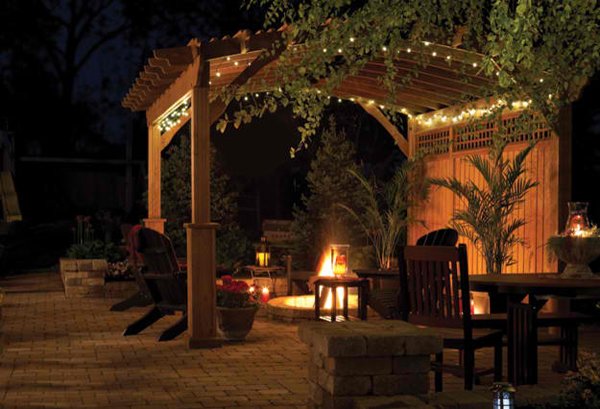 Your gazebo can be your own private sanctuary – whether it's tea with your girlfriends, relaxing in the hot tub or getting lost in a good book, these space will be right there helping to turn everyday happenings into memories.
19. Wild Timber 1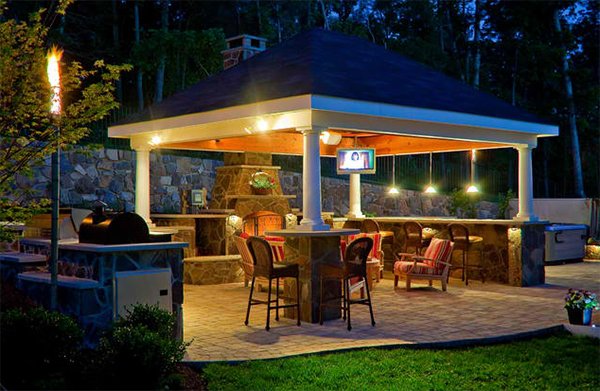 Can anything be lovelier than this? I mean, if I had this at home, I might live in here!
20. Wonderful Swimming Pool with Modern Gazebo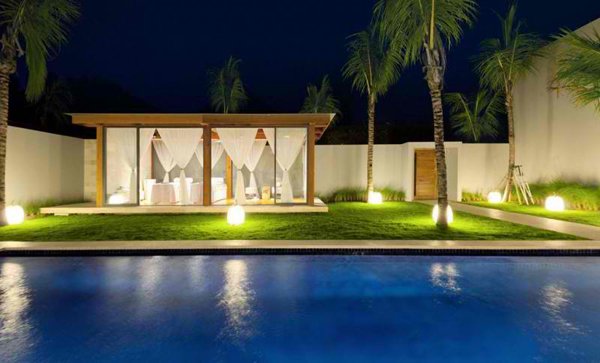 Mesmerizing isn't it? The glamorous facade of this home is super! The greens complement well with the natural color of the gazebo.
Although gazebos are a great addition to our gardens or maybe our rooftops, we always have to consider the size and design we are considering to add. More to come only here!! Hit us with those comments!