15 Japanese Inspired Garden Bridges
Are you a fan of anything Japanese? Then you will surely love this list!
You have just seen a collection of wooden garden bridges.
For sure, you were awed by its beauty and how this structure can add appeal to your gardens whatever their design is. Even a low and simple garden bridge can already create a twist when we speak of design.
Since we are talking about garden bridges, we will be featuring Japanese garden bridges today.
Take a look at how these garden bridges added Japanese touches to its design. Some of them made use of curves while others played with straight lines. Whatever they used, they were still able to come up with gorgeous Japanese garden bridges.
Without further ado, let's take a glimpse of this collection below.
Japanese bridge – Reflection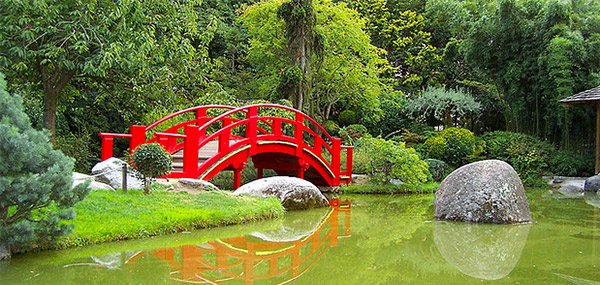 It's not just the bridge that is beautiful in this picture but the entire scene.
Garden Bridge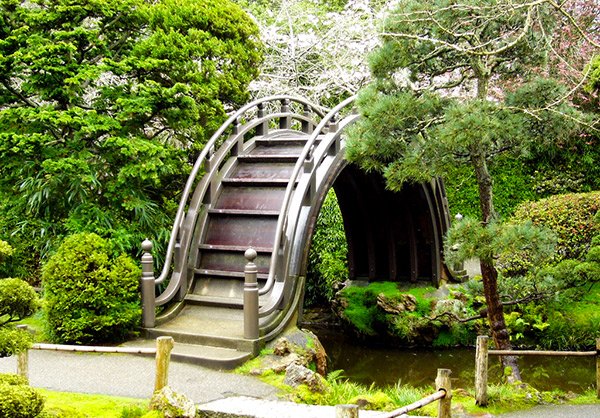 Look at the curve of this bridge. It's not just beautiful but also shows a true Japanese touch.
Japanese Bridge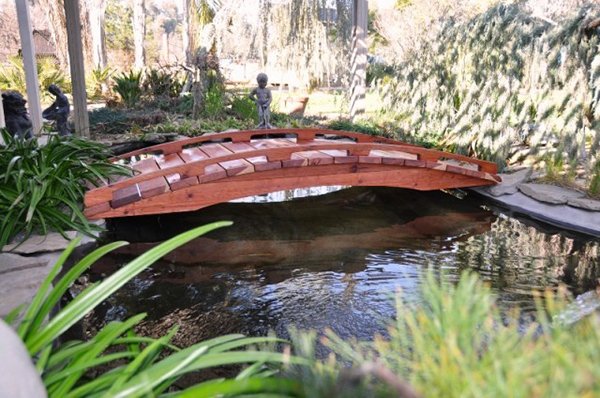 A simple design of a Japanese bridge made of wood. Like the other bridges in this list, this one is also curved but is merely a low curve and it does look really nice!
Japanese Footbridge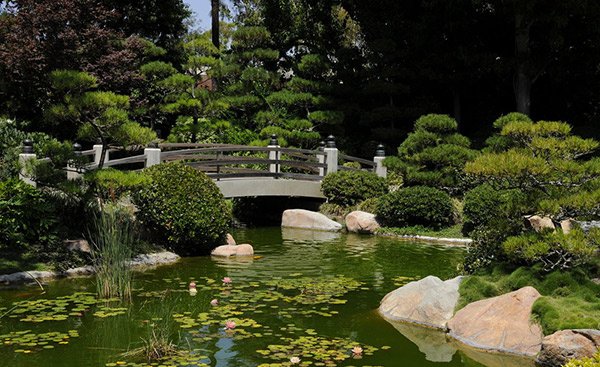 Get to the other end of the Japanese garden using this Japanese inspired footbridge.
Japanese Garden Royal Roads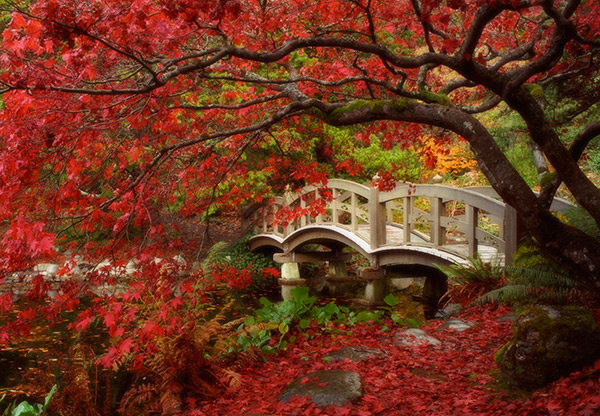 The scene with falling autumn leaves make this one look very dramatic especially with the curves of the bridge.
Japanese Garden Bridge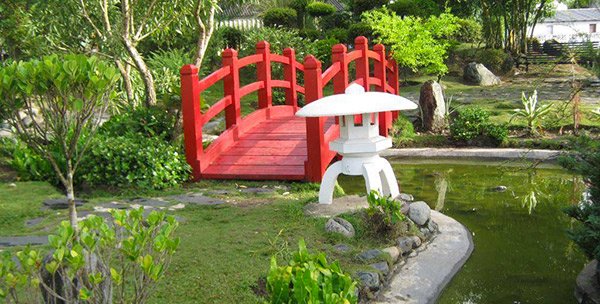 A red bridge in a Japanese garden with double rails.
Strolling Pond and Moon Bridge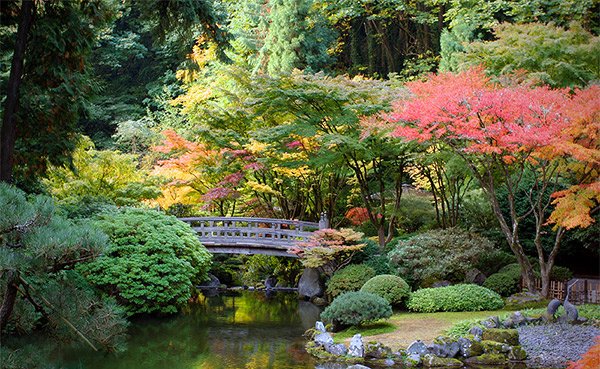 A garden that looked colorful due to the variation of trees and bushes in it. The Japanese bridge became a focal point.
Fabyan Japanese Garden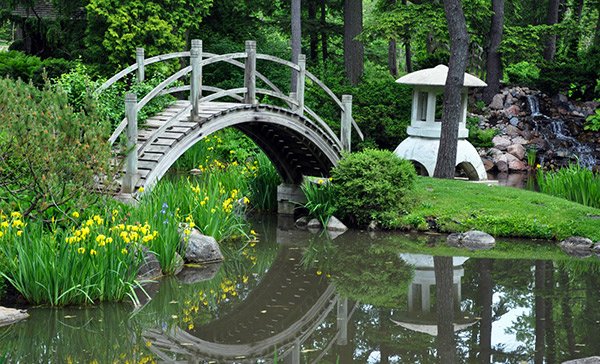 One look at the garden and you'll certainly know its Japanese because of the manner of landscaping and the features in it like the curved bridge.
Butchart Gardens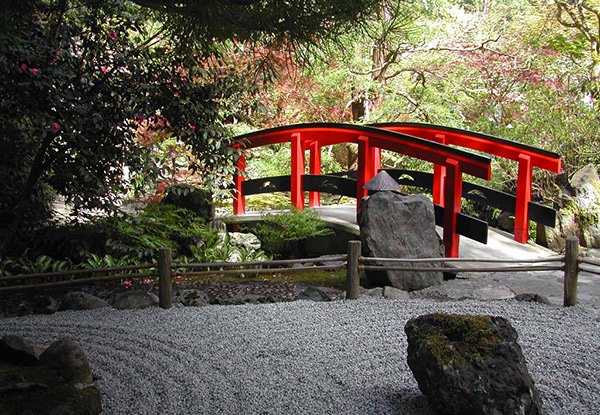 Just simple and beautiful. It is the red bridge that made all the difference.
Bridge 11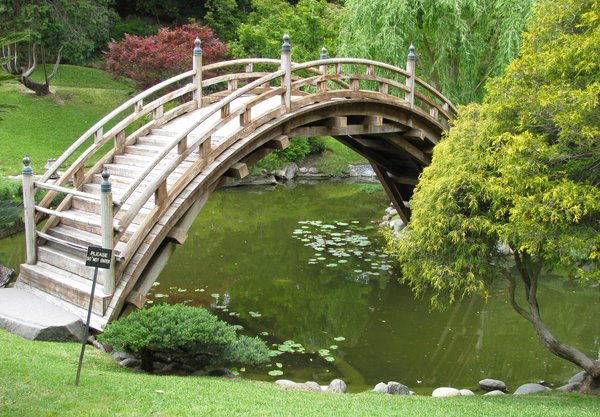 A Japanese inspired foot bridge in its attractive form giving an exquisite detail to the garden.
BG Japanese Garden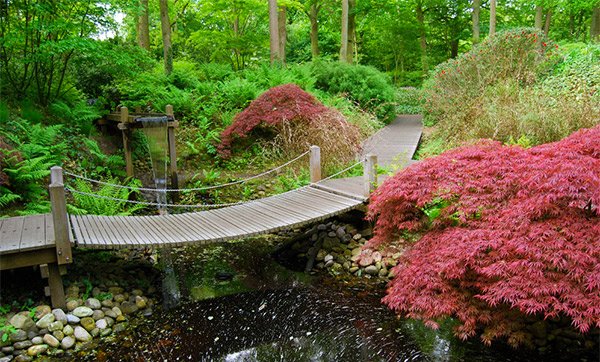 This one is a short hanging bridge. Nevertheless, it still managed to give the area a different touch.
Asian Bridge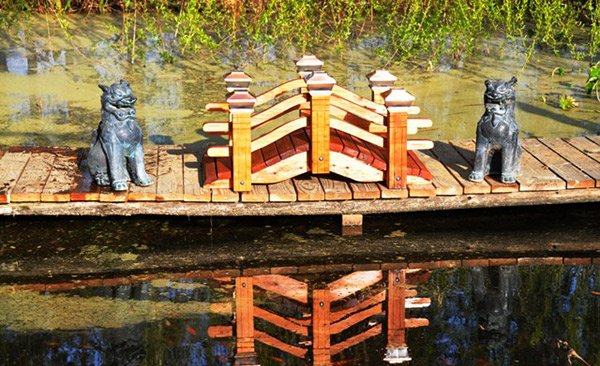 The sculptures at its end added to the Japanese look of this garden.
Japanese Bridge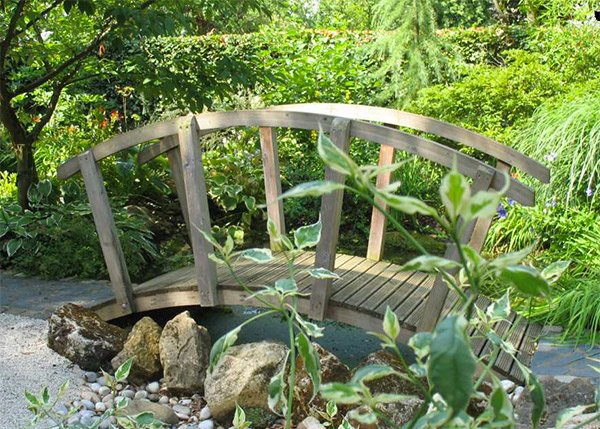 You may not imagine that even a simple curved bridge can actually become the center of attention of this garden.
Garden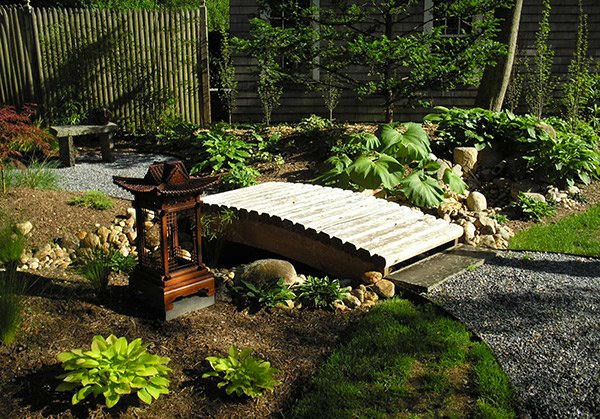 The wooden Japanese bridge here is another example of a simple design for a Japanese themed garden.
Straight Spindle Rail Pedestrian Bridges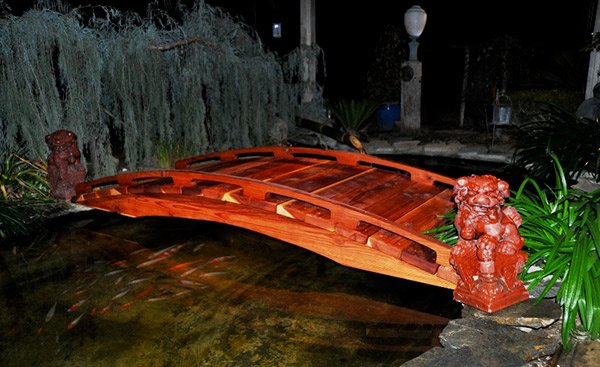 Low and maple in color for this wooden bridge making it look totally Japanese.
You have just seen 15 Japanese themed bridges. You will notice how they differ from other garden bridge designs. You will also notice how beautiful they are and how the surroundings added life to the entire garden. So, that will be all for now. Look forward for more inspiration tomorrow. You can also take a look at some wooden garden bridges we have collated for you.