15 DIY Rugs to Improve Your Home Interior
We know for a fact that rugs are important for our homes. We use it to wipe our feet on to make them dry. Outdoor rugs placed on the entrance help us get rid of soil from our shoes. We also use it in the bathroom or even for our own bedrooms. But aside from that function, rugs also add beauty to our homes. It brightens up our flooring and adds some verve to our interior.
Today, we will share to you some tutorials on how you can make your own rugs. We know that these aren't that expensive but once you make something, it will have a greater value. Aside from making a rug from scratch, you can also update an old rug or add some design to a new rug so that it will fit in your style. So , jump in to the list below and prepare to DIY!
Crafty Felt Rug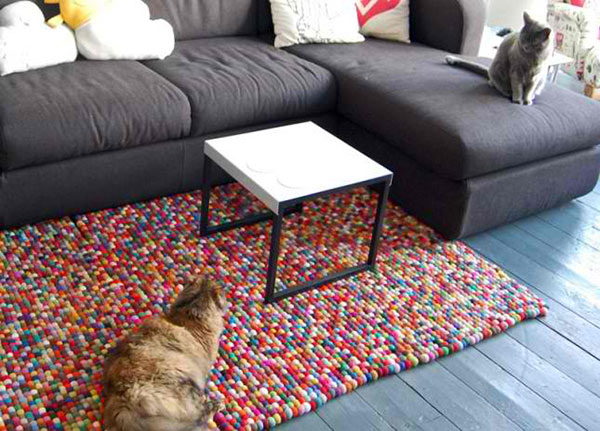 If you don't want to make rugs our of so many felt balls, then get a felt rug and sew them together to make an area rug.
Crazy Pom Pom Rug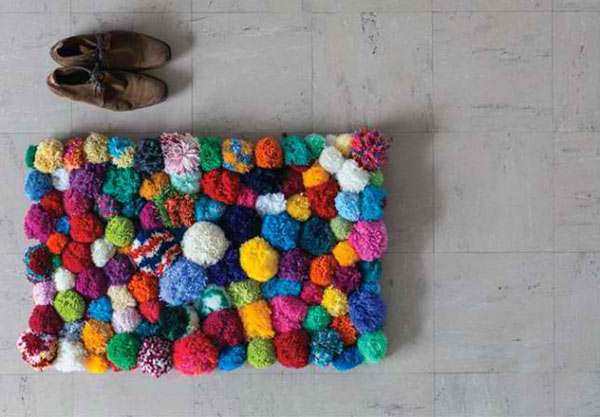 A bunch of colorful pom poms come together and resulted into this swooning rug!
Faux Sheepskin Cloud-Shaped Rug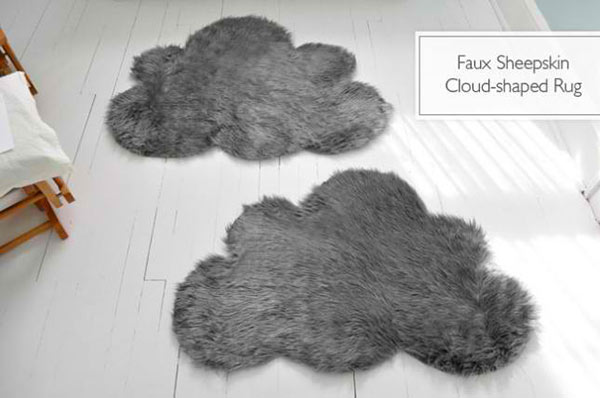 Got a boring nursery or kid's bedroom? Cut a faux into shapes and get a rug like this.
Metallic Gold Zebra Print Rug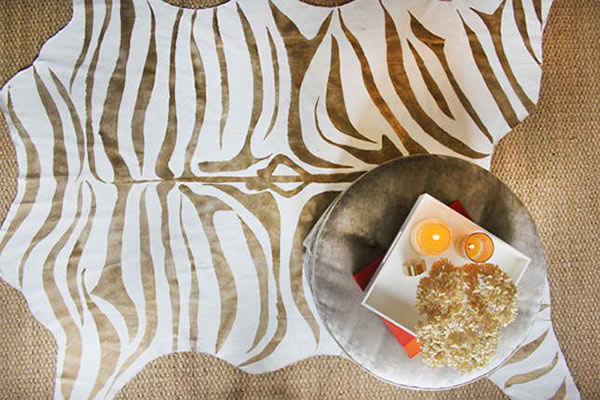 Very lovely! Made from cloth, this one will surely enhance the look of your home.
Braided Doormat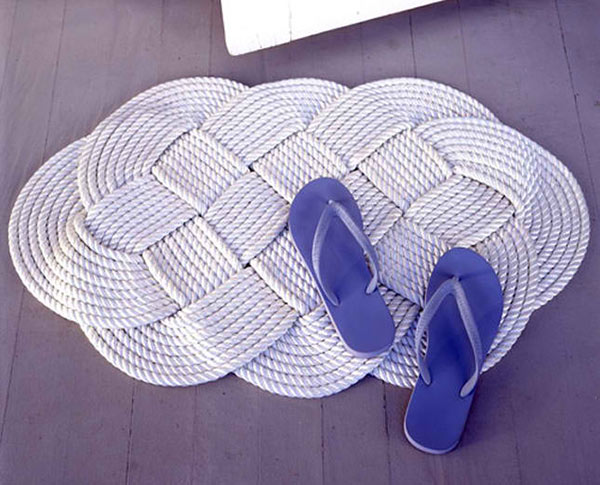 Bring in a nautical touch to your interior with this doormat. Find out how to create this pretty piece.
Rope Swirl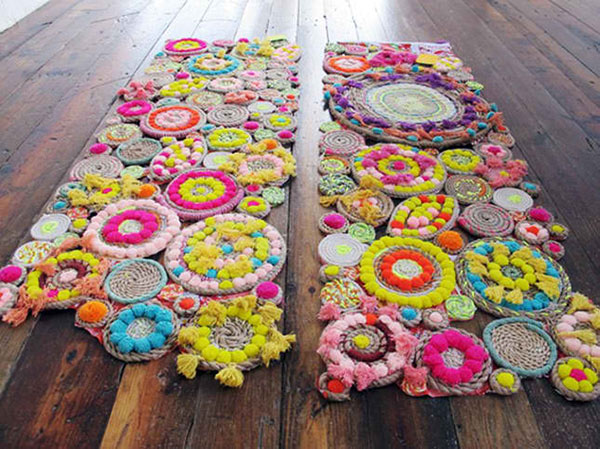 Isn't this cute? Just a cardboard, ropes and a whole lot of creativity and you'll get a lovely rug as this!
Friendship Bracelet Chevron Rug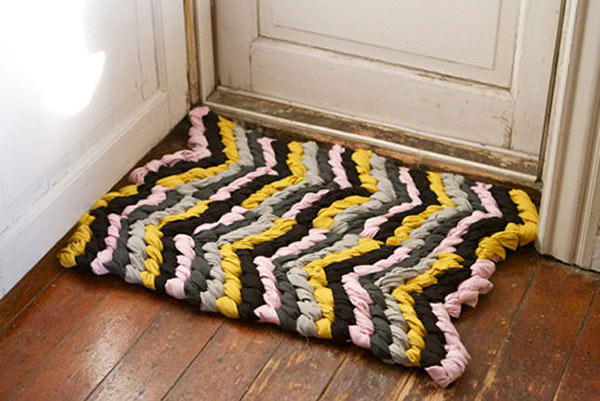 Using a friendship bracelet technique, you can make a rug as lovely as this.
DIY Latch Hook Rug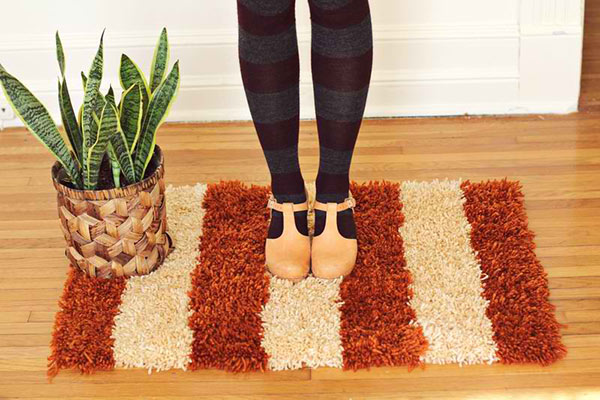 Nice rug, right? See how this was done and you might start latching soon.
Painted Moroccan Rug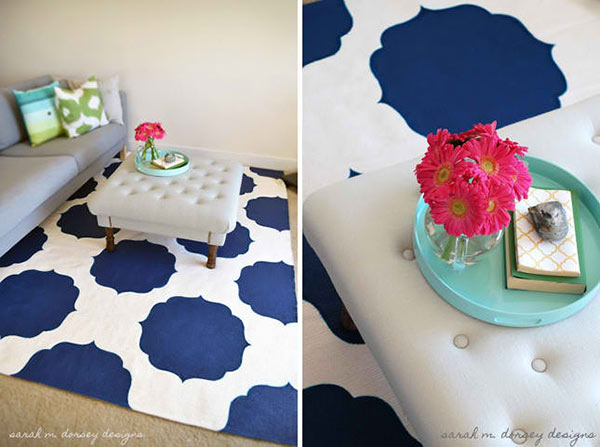 Have fun stenciling in making a Moroccan rug. You can even try other patterns too.
Woven Rag Rug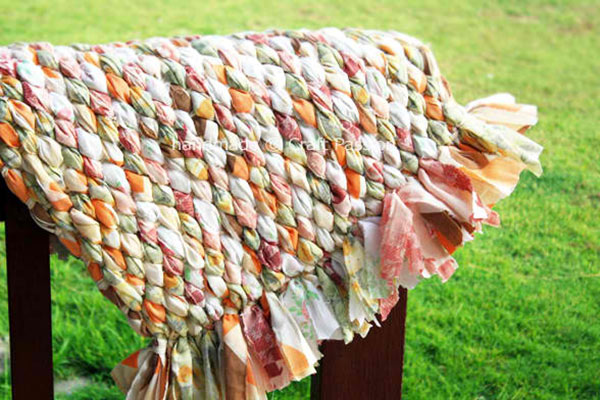 From scrap cloth, make a beautiful woven rug. It is very easy to make!
Make Your Own Braided Rug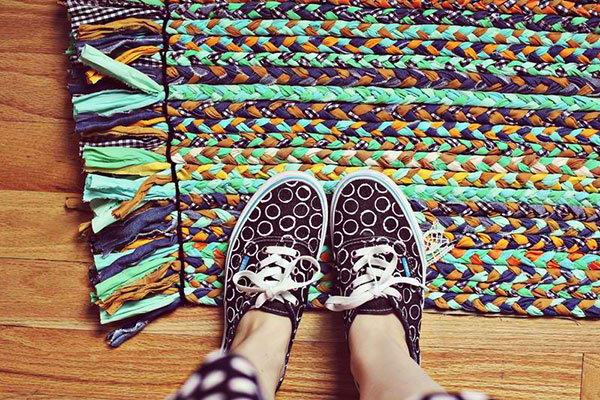 A braided rug is just easy to make. You just have to braid, glue, sew a little and voila!
Turning A Table Cloth In To A Rug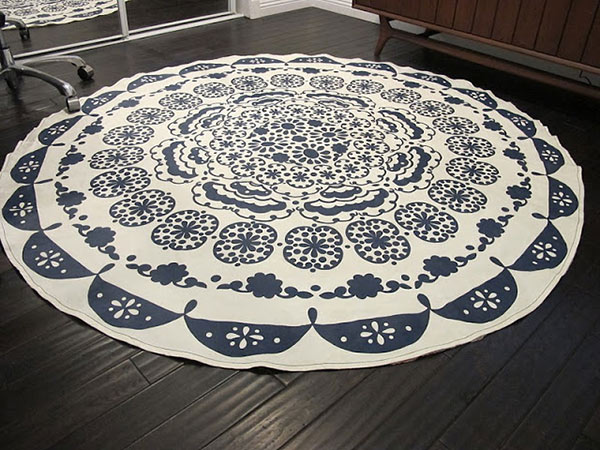 Got a table cloth that you are actually not using? Turn it into a rug with a few easy steps.
Wine Cork Bath Mat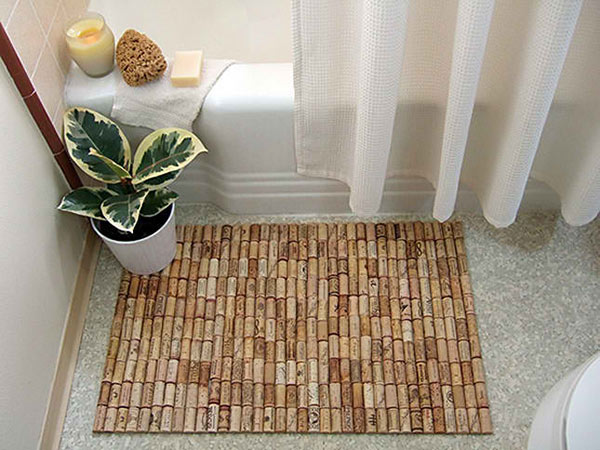 Are you a cork collector? You can make a cork mat like this one for your bathroom.
DIY Woodgrain Rug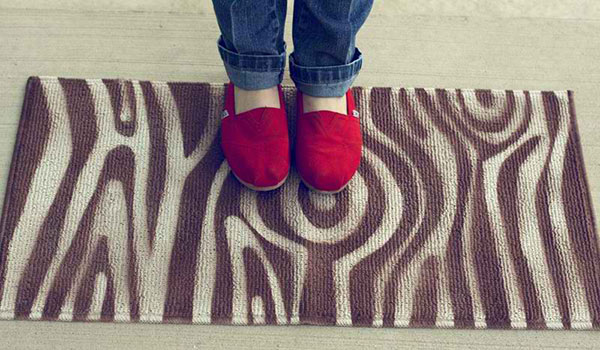 Add some design to a plain rug with a woodgrain art through this tutorial.
DIY: Chevron Rug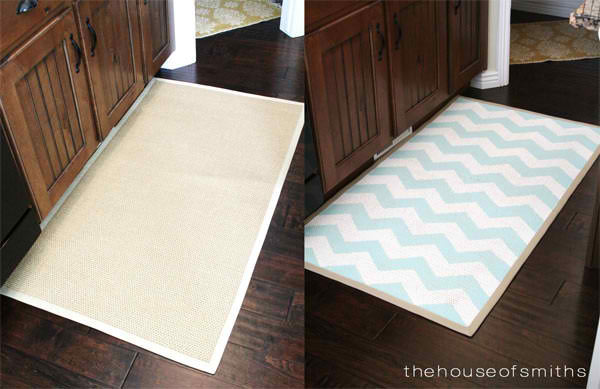 Chevron is really cute but if you can't find a rug with that print, make one!
No more dull flooring because even old rugs can actually be updated to fit in our homes! Who would think that this can really be possible? We know that after seeing this list, you are encouraged to make your own rug! Want more DIY projects? What if you can make your own ottoman? Check out that list and give it a try!