15 Table Runners in Intricate Patterns for Elaborate Meals
You can transform any table into a work of art using table runners with intricate patterns. Table runners can turn any meal into an elaborate dining setting. Table runners come in different designs and prints but today, we will be showing you table runners with intricate patterns of ornate swirls, damask prints, paisley patterns and many more.
The table runners that you area about to see today are perfect to give your dining room an elegant feel while giving your guest a more welcoming aura. If you haven't tried using table runners, you can try placing one in your table and you will surely be pleased how these table accessories can enhance the look of your dining area. Take a look at 15 table runners in intricate patterns.
Paisley Block-print Table Runner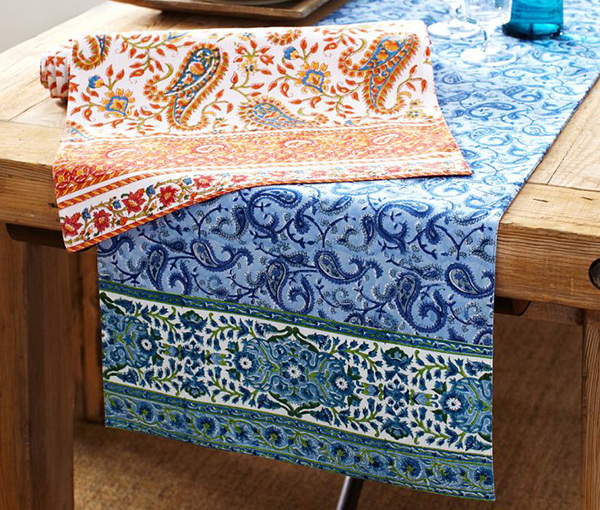 A table runner made by hand using the ancient art of woodblock printing. It has a palette of paisleys that is perfect for casual and special meals.
Metallic Damask Jute Table Runner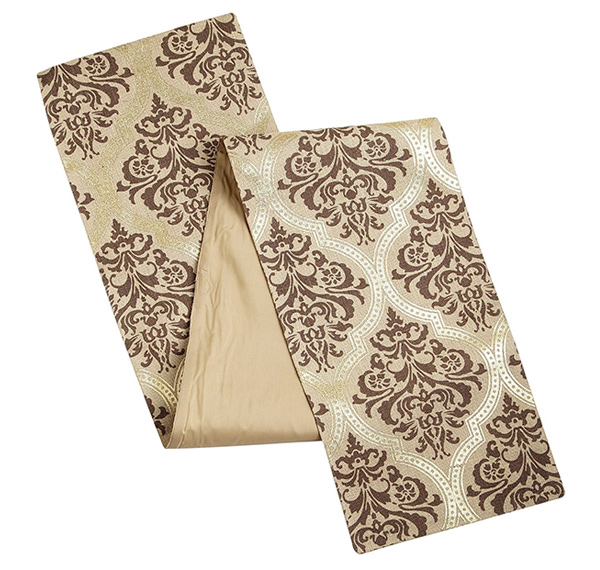 Interlocking damask patterns stenciled in natural jute creates a celebratory quality to your dining area in whatever occasion it may be.
Beaded Brocade Table Runner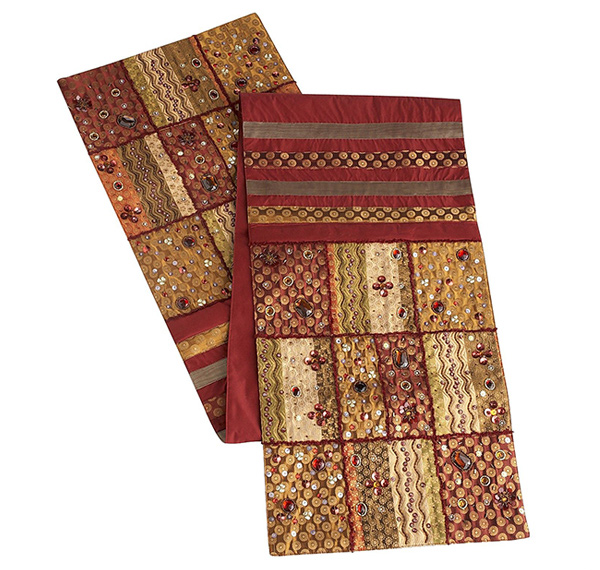 This one has a great deal of details on it. This has crafted in India.
Black Orleans Damask Table Runner
Damask print in black background would bring in sophistication to your dining area.
Devi Mosaic Print Table Runner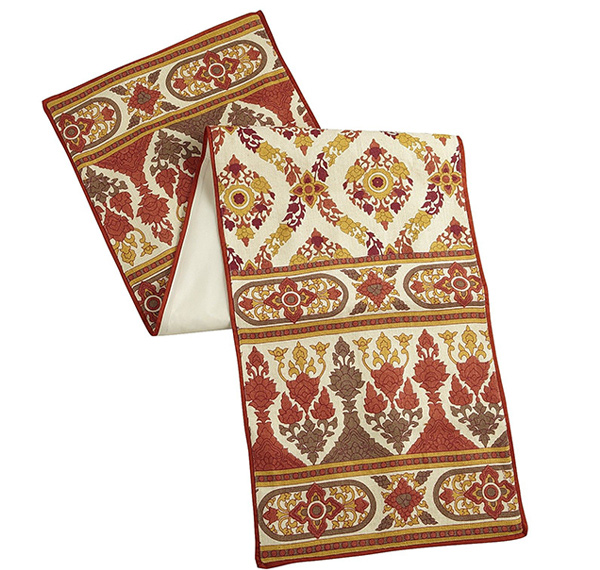 Gorgeous, mosaic-print table runner that is fit for a queen and doubles as a placement.
Exotic Oriental Table Runner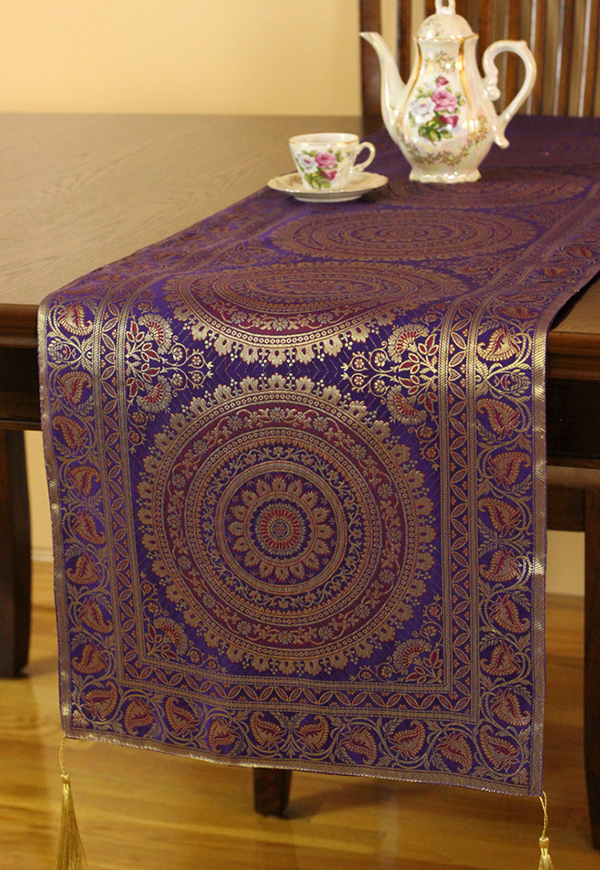 Get a stylish Indian inspired design with this table runner that could bring in not just beauty but even an appetite!
Victorian Yellow and Black Flocked Damask Taffeta Table Runner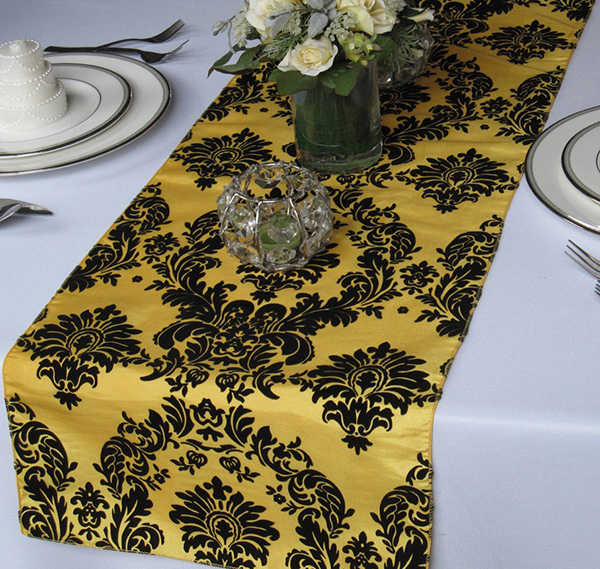 Black and yellow when combined creates a stunning result just like this damask table runner from Floratouch.
Dotson Table Runner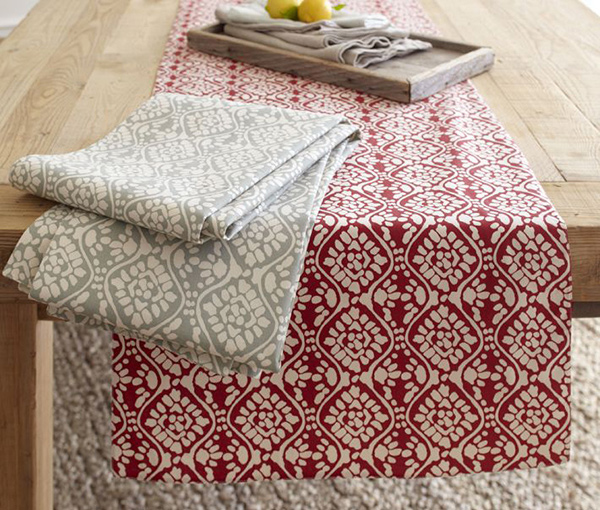 An intricate tow-toned pattern in traditional batik. It also comes with a napkin with the same print.
Embroidered Damask Table Runner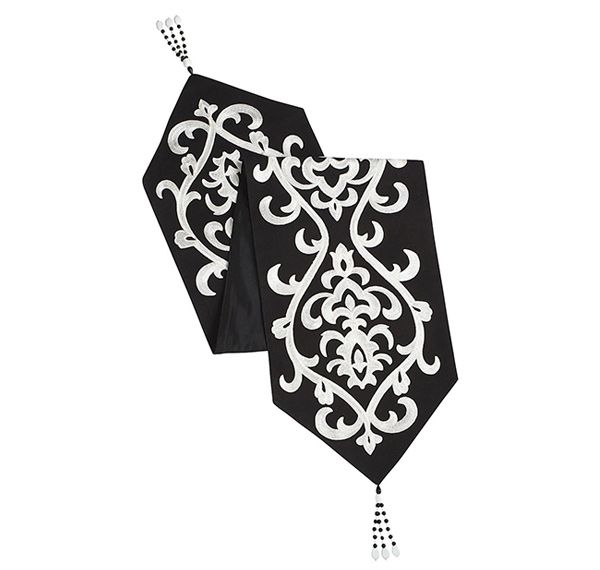 This one is stunning even if it is merely in black and white! The white scrolling tendrils snake across the table runner to create an ornamental print that's globally-inspired.
Aurora Paisley Print Table Runner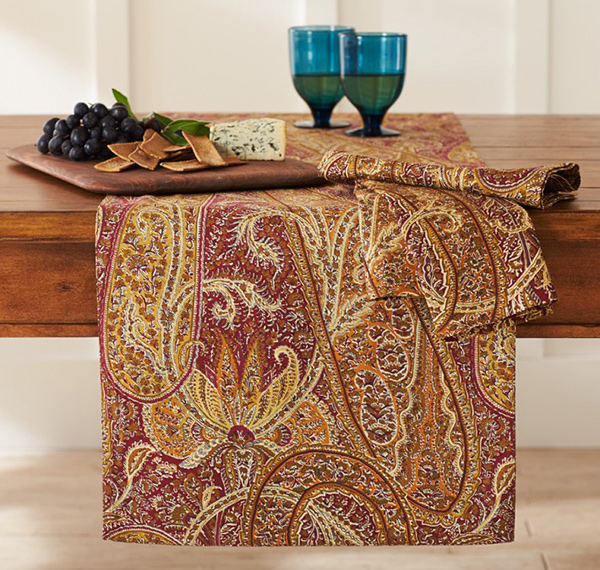 Suited for family meals and special occasions, this table runner has ornate paisley prints on it.
Luxurious Satin Table Runner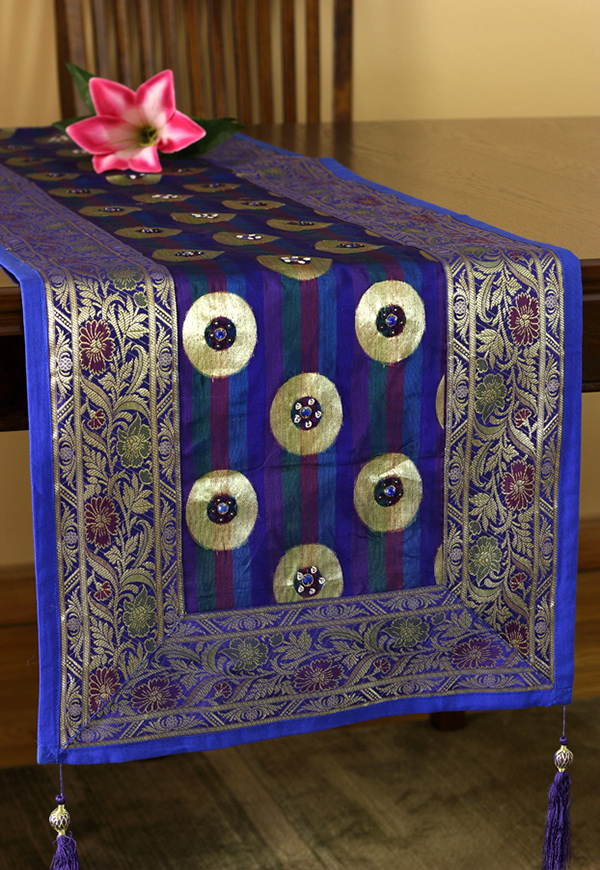 A vivid and colorful table runner crafted with a combination of silk and Indian embroidery. It looks very marvelous!
Damask Print Table Runner – Rust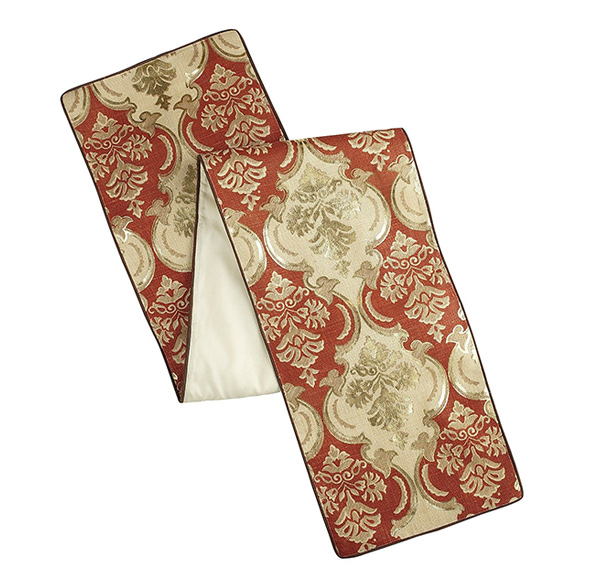 Interlocking damask patterns stenciled on natural jute- a table runner that adds an elegant touch to a dining table!
Autumn Wheat Jacquard Table Runner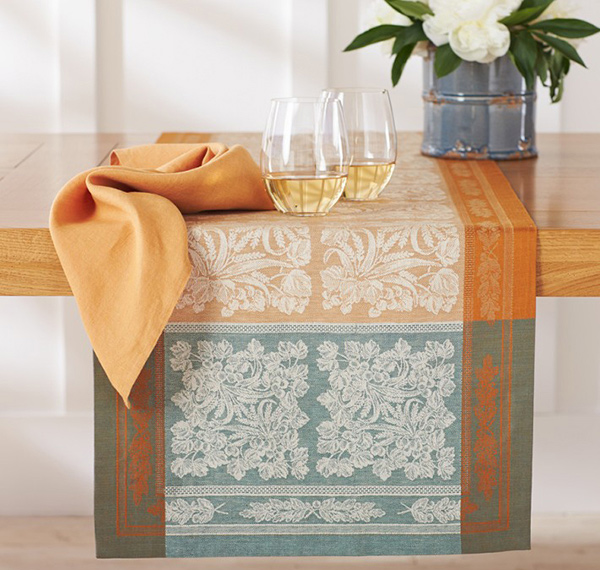 This one depicts wheat stalks, lush leaves and intricate borders in a soft palette of gold, wheat, ivory and green. It was woven from yarn-dyed cotton/linen.
Red and White Lipstick Damask Table Runners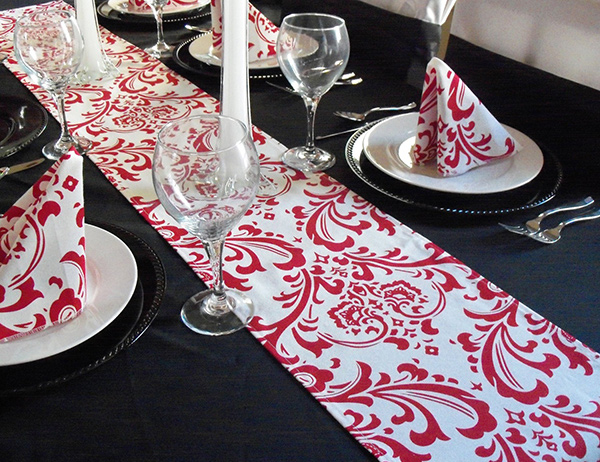 Red and white table runner in damask design will make your centerpiece pop!
Ornamental Embroidered Table Runner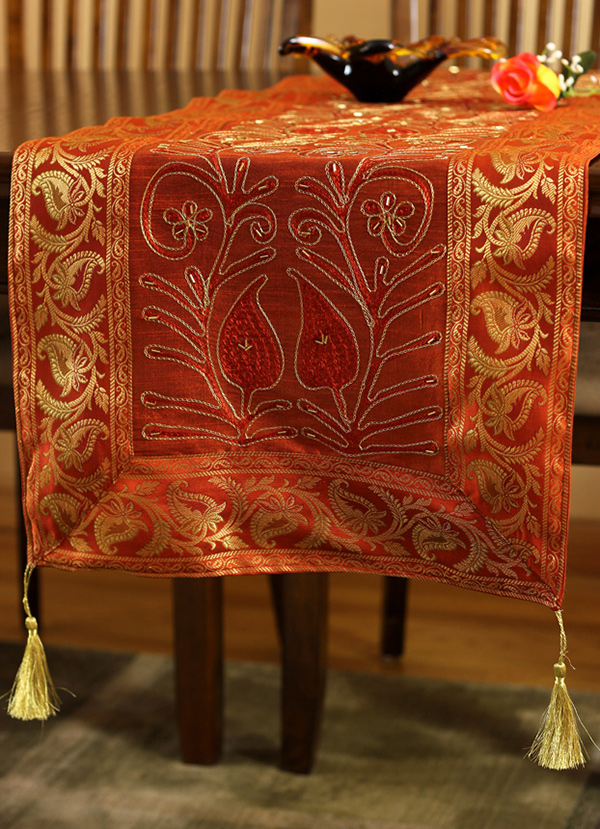 You can see the beauty of this table runner through the fascinating techniques of embroidery with hand-stitched beaded design.
These table runners are indeed lovely! The mere thought of adding a decoration that is crafted with love already enhances the value of your dining set up. The result would always be lovely. You will surely impress your guests and make them feel like they are eating in a first class restaurant right in the corners of your very home! Add a creative centerpiece on it to complete the look!