15 Creative Centerpiece Ideas
As your guests and friends enter your home, they will be wandering around your place and would wonder how you make your home sleek, organized and fabulous. Nothing more gets the attention than the centerpiece. Sometimes you just don't have enough time, money and ideas on how to have them and keep them. Accessories don't need to be that big and extravagant since there are more important things that you need to use and spend with your money. All you just need is grab a few things that you have, fix them a little bit, set them accordingly and you're ready to go.
Things such as a few vases, flowers, frames, candles or candleholders and some tableware will do. You can simply put flowers into a vase, set a bowl of faux fruits in your dining table, and display your scented candles. There are a lot of things you can do with these items, just think and explore! So here are a few list on how to be creative with the simple things that may have at home.
Glittering Fall Table Setting and Centerpiece Ideas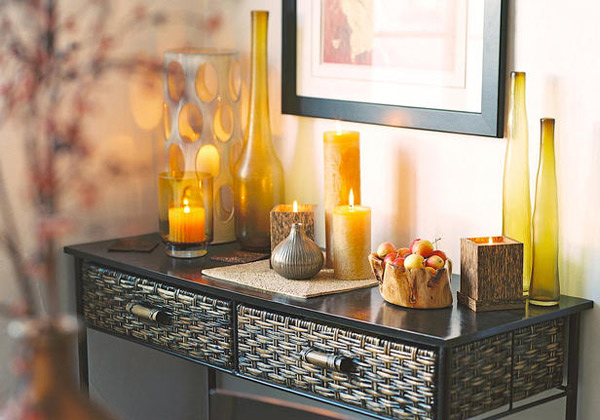 Set grandeur with a few groupings of these interesting candles and vases which add glitz to the whole place.
Aegean Hurricanes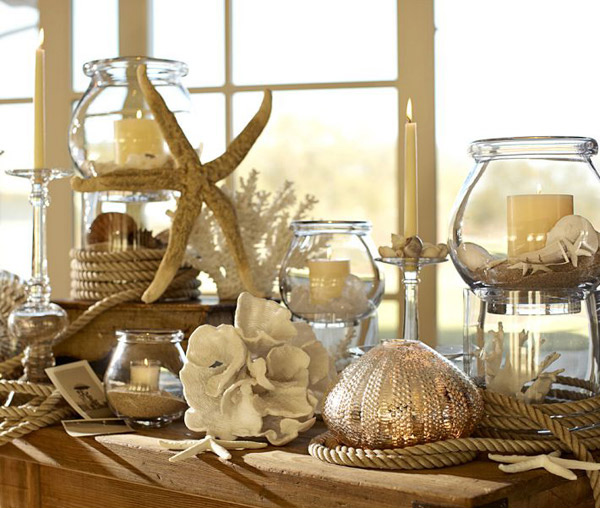 Glass hurricanes are not just perfect for flickering the candlelight. Fill in glass hurricanes with different elements to showcase its decorative objects.
White Metal Lantern Wedding Table Centerpieces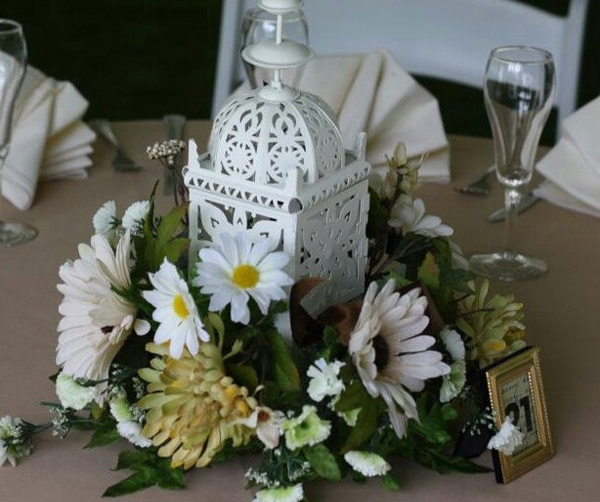 Set off neutrality with this white mantel lantern surrounded with floral arrangements. This is not only good as a wedding centerpiece but will also look astonishing on a dining table.
Moonlit Sea Homescent Collection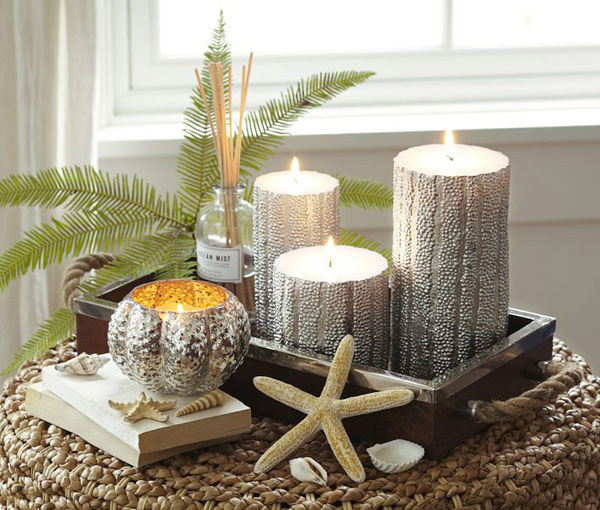 Add layers of different textures and materials for a creative table setting.
Beach Glam Table Centerpiece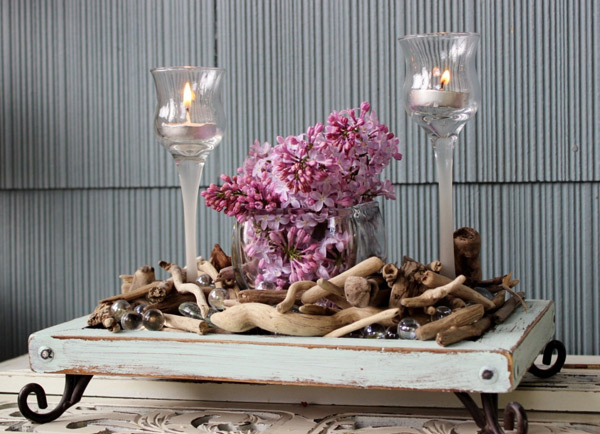 Dress your table with a coastal inspired statement made up of rustic, natural driftwood and gleaming glass.
River Rock Vase Filler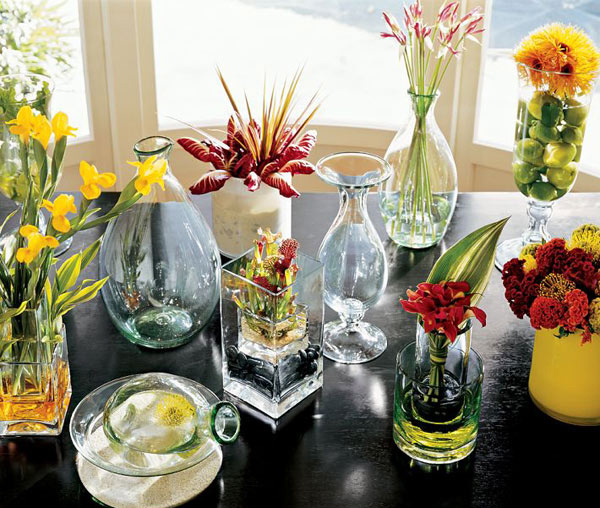 Arrange and group similar objects to keep your eye moving and for added symmetry and texture.
Flame Pedestal Trays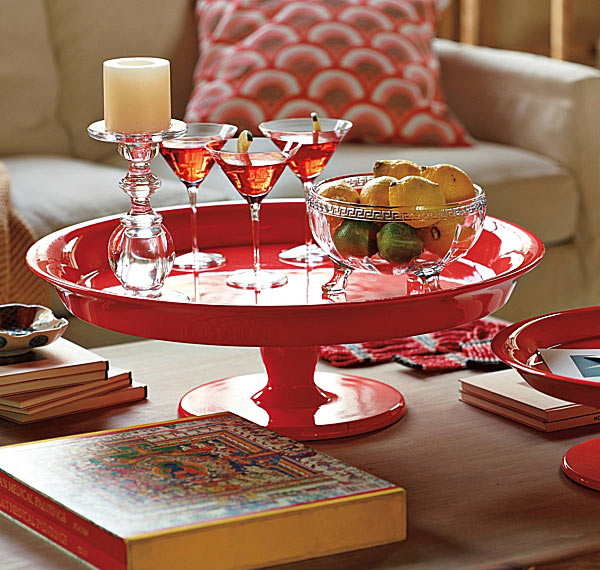 Display something bold and big like this vibrant tray which will pop out in a neutral tone room.
Golden Breeze Homescent Collection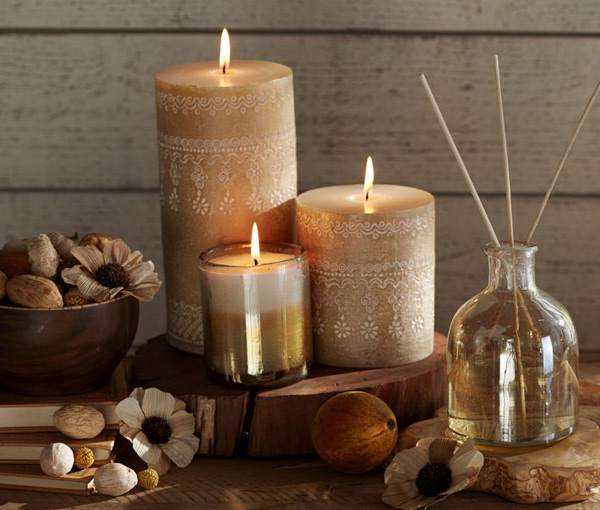 Create a table that's casual and warm with this home scent collection.
Shell Bottles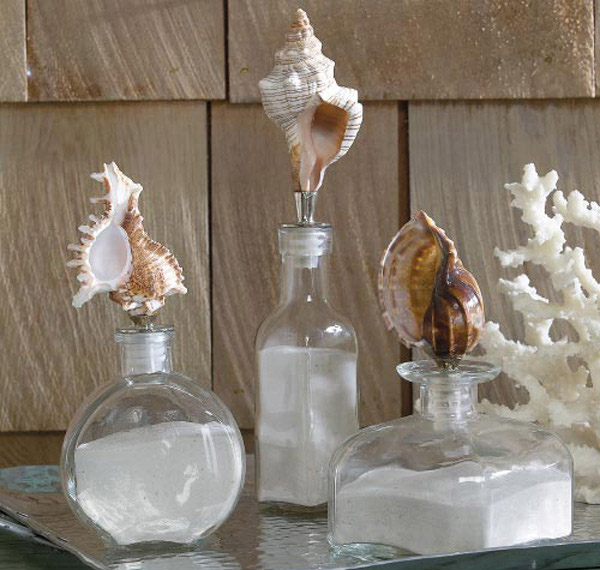 Display your favorite sand collection with this lovely shell bottles.
Griffin Coffee Table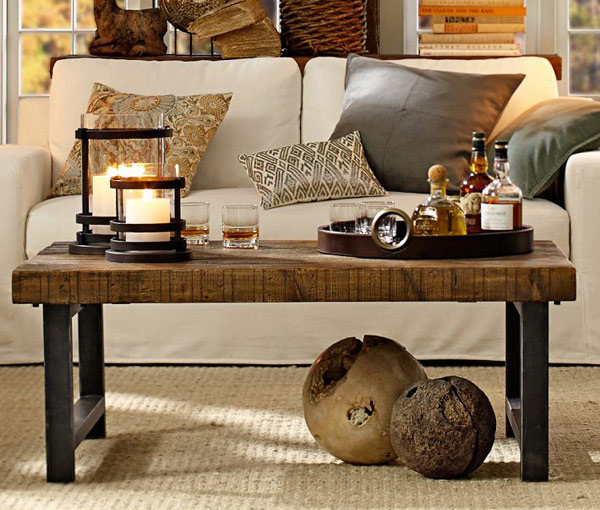 Are visitors coming in and out of your home? Show off your favorite wine or drinks with candle piece and other elements for a delightful ambience.
Silver and Mercury Glass Piece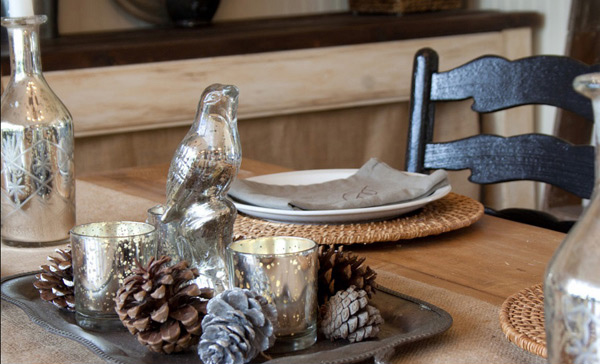 Silverwares match everything else laid on the table. Rest your prettiest silverwares to create a dramatic atmosphere.
Ceramicist Vase Collection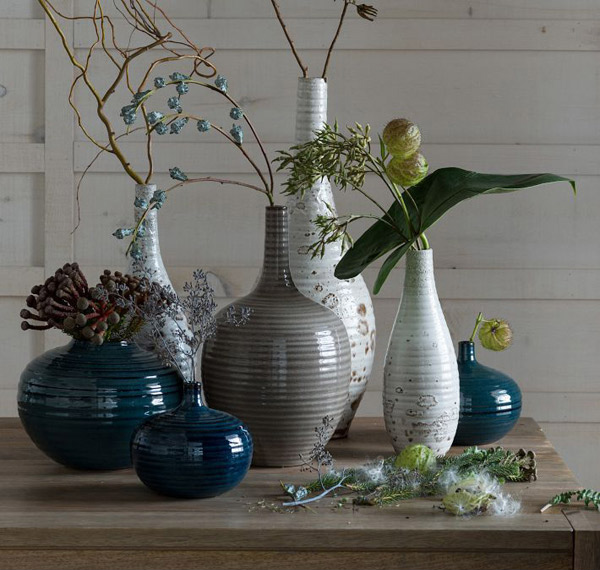 Group together these ceramic vases of varying heights for a pleasing effect.
Hastings Reclaimed Wood Coffee Table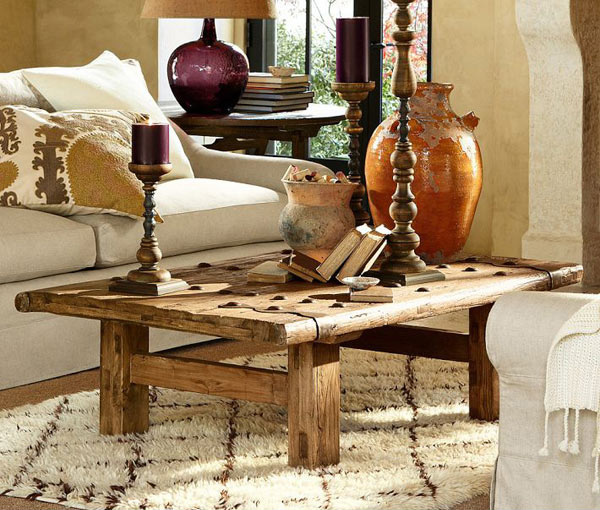 Make sure that everything is balanced. You may place same objects at both ends or distributed all over the table. A stack of books may also be helpful.
Natural Instincts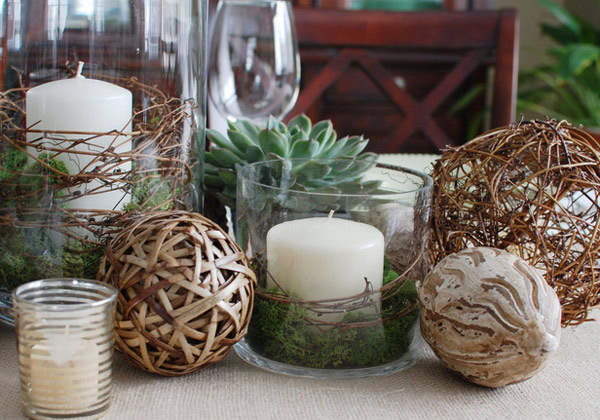 Nothing is more interesting than a decoration that is filled with natural elements found right at your backyard.
Grab-It Lights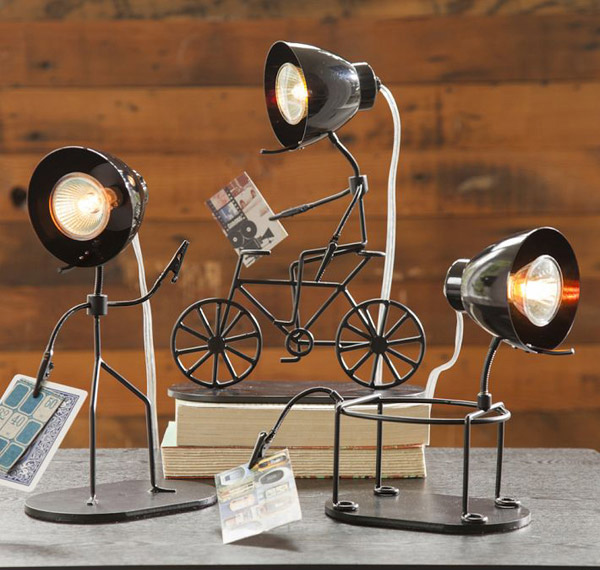 Flaunt your most artistic decorative piece with a modern twist same as this modern lamp uniquely designed to add character to your room.
Creativity is personality and one's personality reflects on how he or she can enliven his place with what he has. It's even more excited to recreate and turn something old into something fresh and refined. Stimulate your mind and senses with these Centerpiece Ideas. You also might like to check these wood center tables for a perfect combination.