15 Black and White Shower Curtain Designs
Sometimes, the bathroom is not given much attention when we talk about designing because people would just look at it as merely a place for private activities like bathing and using the toilet and would not regard it as an area that needs beauty. But, hey, you are wrong. The bathroom is also an important part of the house that needs to have a good environment so that the users will be able to get the kind of comfort they want.
A bathroom's aura can be affected with the decorations you place in it especially the shower curtain. Shower curtains come in different prints. Some look fun while others are artistic. Today, we will show you some shower curtains in black and white. You will be amazed that even a shower curtain minus the bright colors can actually liven up your bathroom.
Julia Da Rocha Circo Doodles Shower Curtain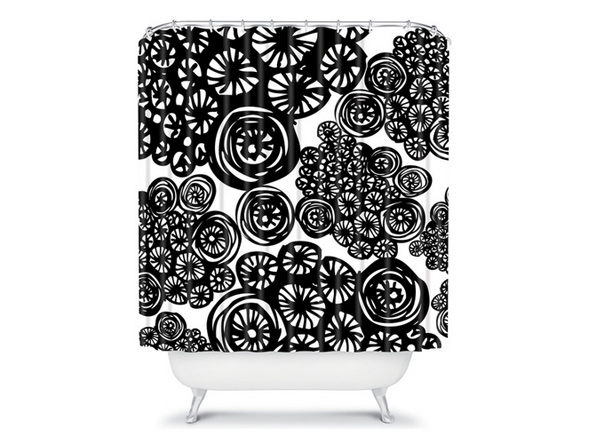 Artistic flowers in doodle style with bold strokes. This may look simple but yes it is indeed lovely!
Dottie Shower Curtain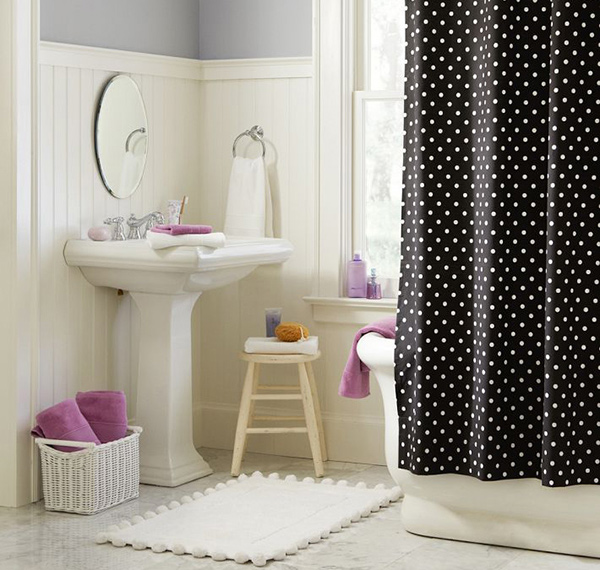 Why not bring up a polka dot shower curtain to a dull bathroom?
Creative Bath Black & White Fabric Shower Curtain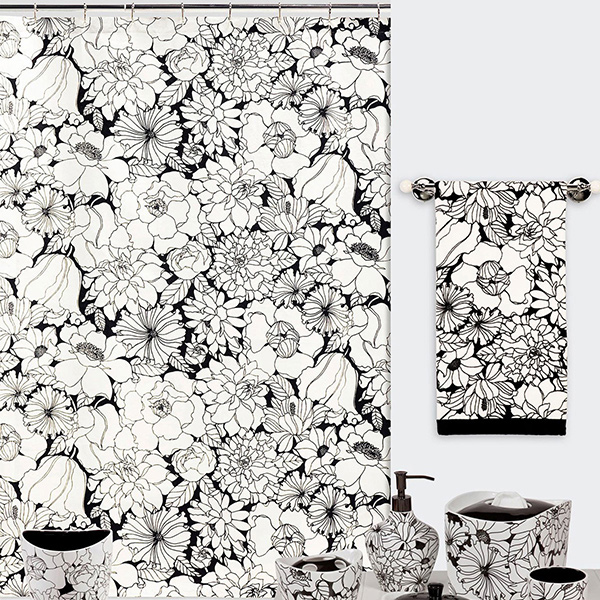 Subtle girly touches can be added to your bathroom with this floral print in black and white.
Sharon Turner Walking Doodle Toile De Jouy Shower Curtain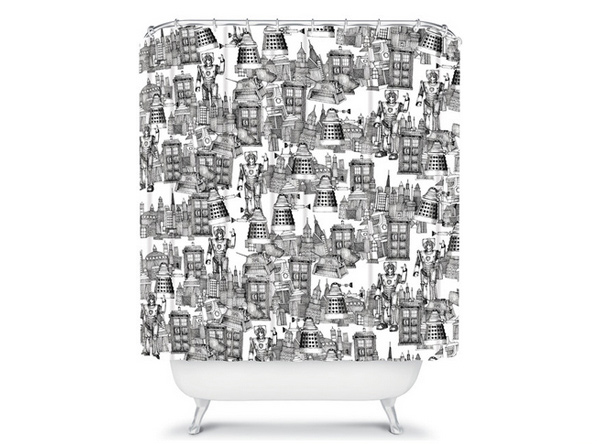 Details of this doodle is cute and impressive. This one sure brings in a creative statement to your space.
Mantique Shower Curtain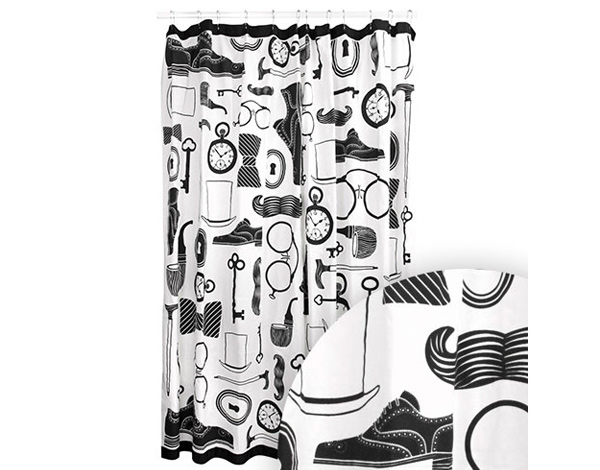 A whimsical shower curtain that is ideal for a masculine look. Mustache and other manly prints in black and white are seen here.
CityFabric Inc NYC Black Shower Curtain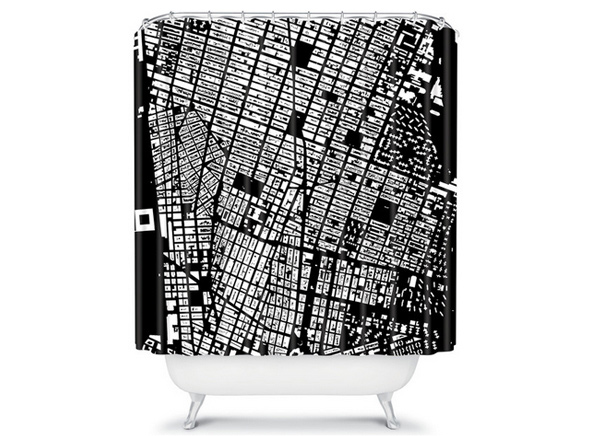 A bold and black shower curtain in graphic grid city street designs. This could be a good for every New York lover!
Isabella Shower Curtain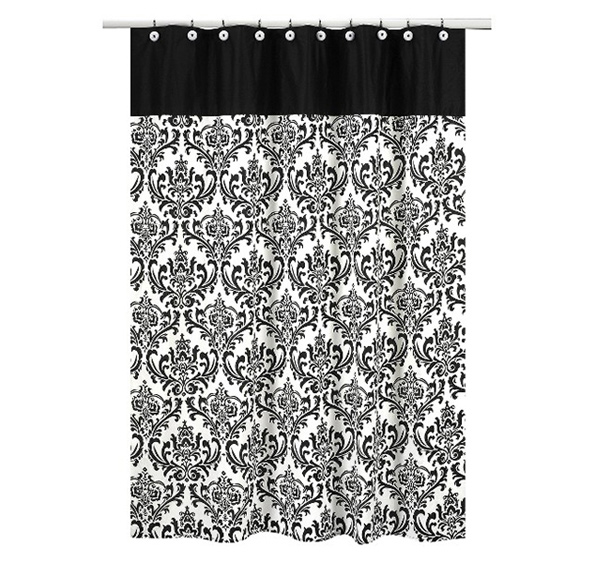 Bold black and white pattern resembling filigree could bring to life a boring shower area.
Birds on a Wire Shower Curtain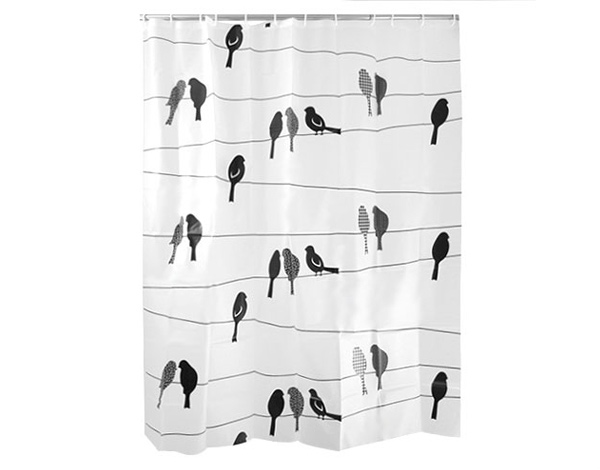 Adorably cute litte birds on thin black wires could make bathers atwitter with glee.
Allover Shape Shower Curtain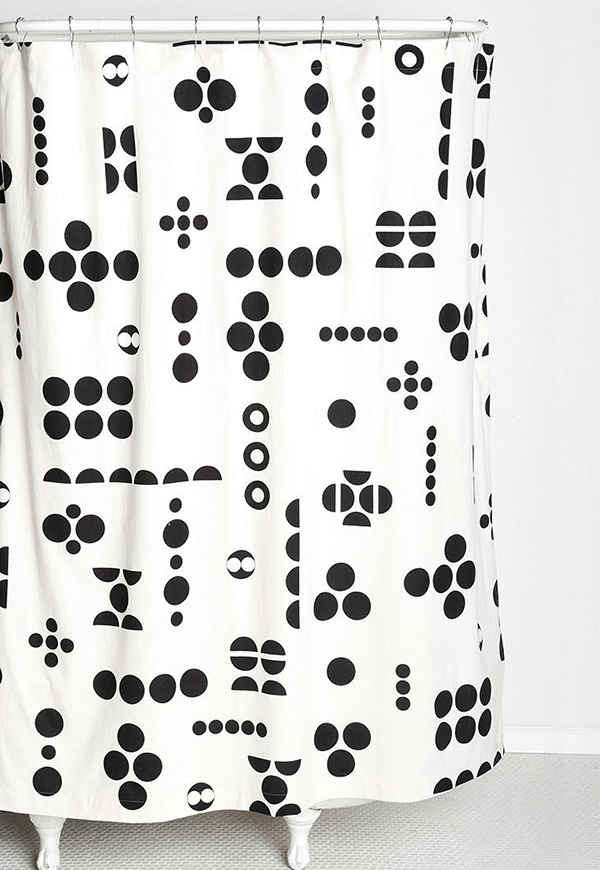 Add a unique touch to your bathroom space with this allover shaped motif curtain.
Apothecary Shower Curtain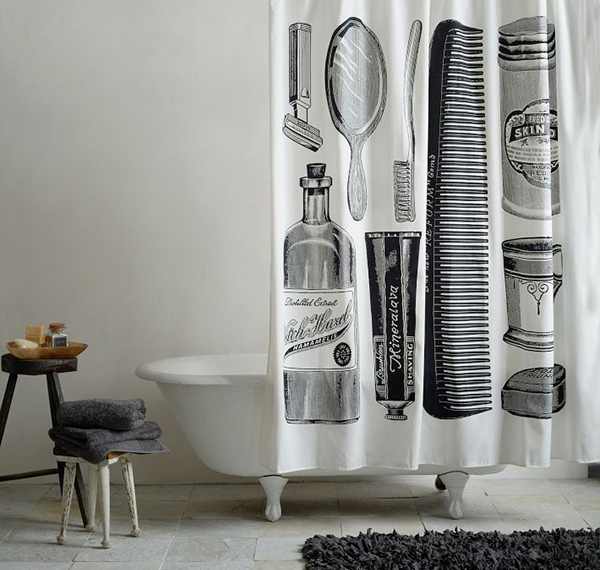 Vintage pharmacy items are printed on this shower curtain to add a classic touch to your bathroom.
Shower Curtain – Octopus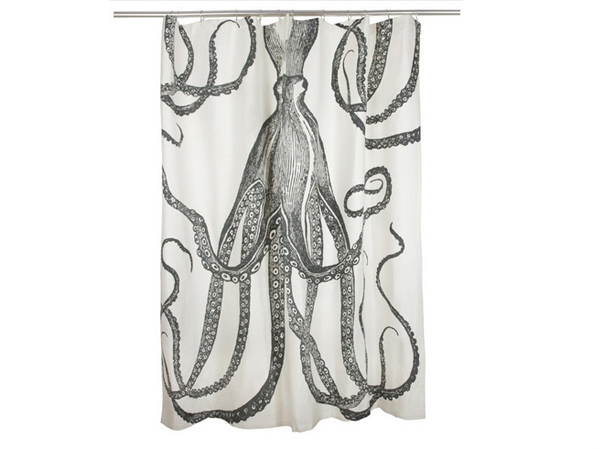 A massive mollusca on this shower curtain could be your new adventure in design giving a dose of nautical wow to your space.
Maytex Tulip Photoreal Shower Curtain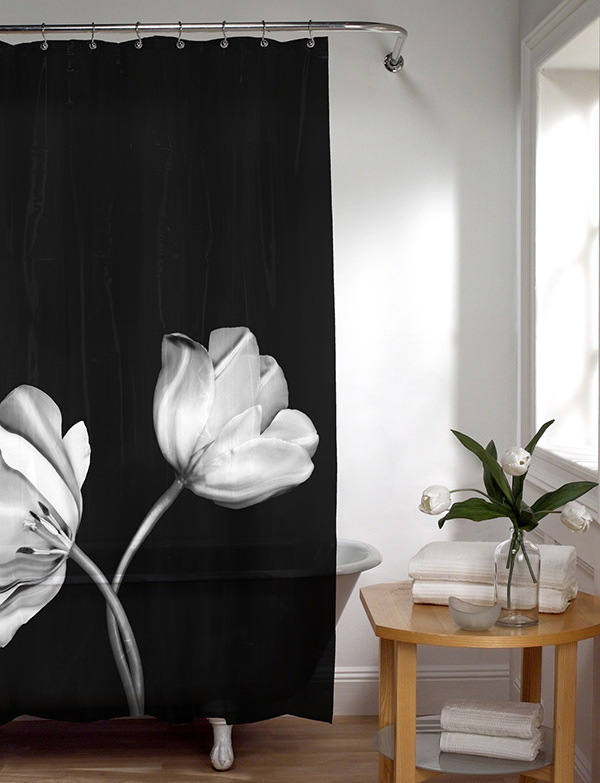 A black and white tulip on black background is indeed a beauty! Bring in sophistication with this shower curtain.
Keith Haring Shower Curtain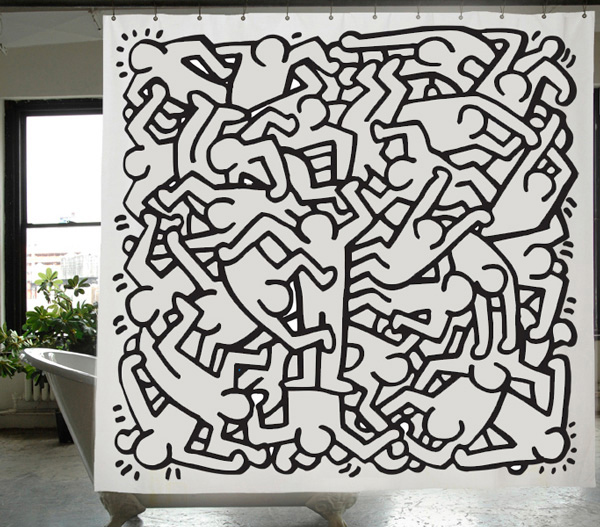 An abstract design of people in doodles. This can surely add a creative and artistic touch to your bathroom.
Silkkikuikka Black & White Long Polyester Shower Curtain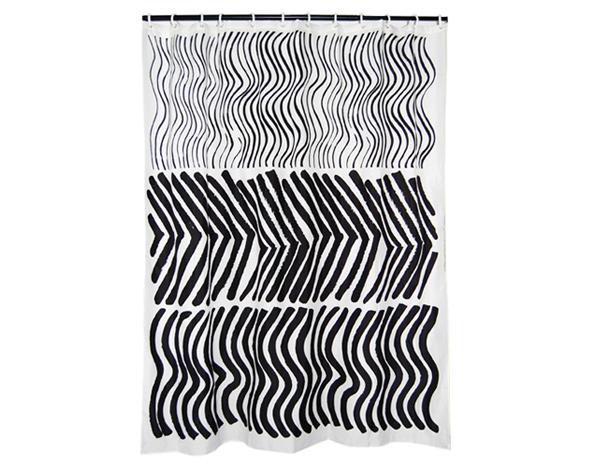 Silkkikuikka pattern that is comprised of various wavy black lines that are split into three sections are printed on this shower curtain. Cute isn't it?
Budi Kwan Overgrow Black And White Shower Curtain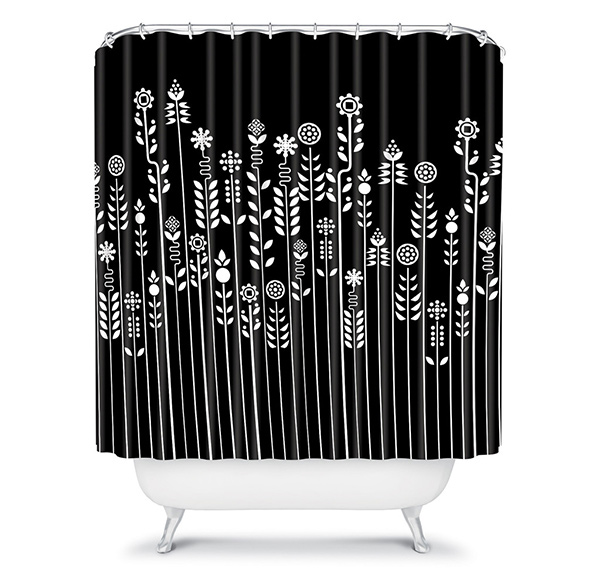 An artistic shower curtain of lovely growing flowers on black backgroun. This might let your guests spend a little more extra time inside your tub!
So, who says bathrooms can't be fun? Well, whoever have thought of this haven't seen shower curtains as lovely as this collection. These are even in black and white. How much more if there is a burst of colors in it? We actually collated some shower curtains of bright and lovely colors. Why don't you check it too?