15 Bright and Colorful Shower Curtain Designs
A bathroom doesn't have to be boring. It can actually be decorated in so many different ways. You can place various accessories into it to add life to your bathroom especially if you used white in it. One way of decorating the bathroom is by using colorful shower curtains. Shower curtains are used to enclosed the tub or the shower area for privacy and to avoid water to get into other parts of the bathroom.
But aside from that function, shower curtains are also great as bathroom decors. We will be featuring some shower curtains today. You are about to see some shower curtains that come in lively and bright colors to add a fun tone to your bathrooms. Now scroll down and prepare yourself for the burst of colors that you are about to see!
Poncho Shower Curtain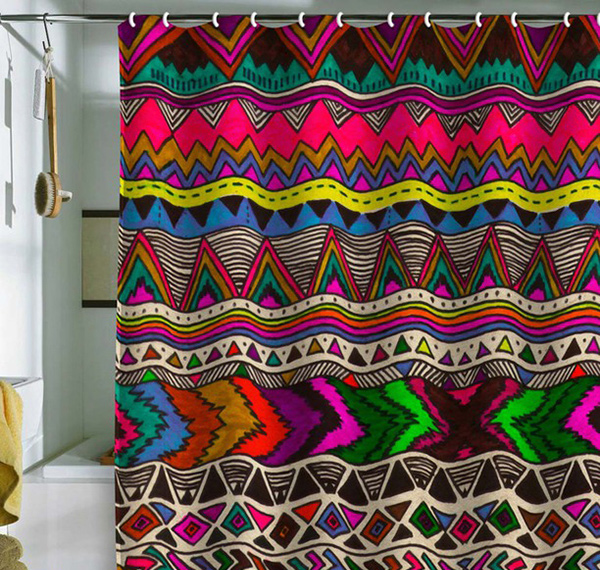 The combination of colorful patterns like a poncho are printed on this shower curtain. This sure is lively!
Zig N Zag Shower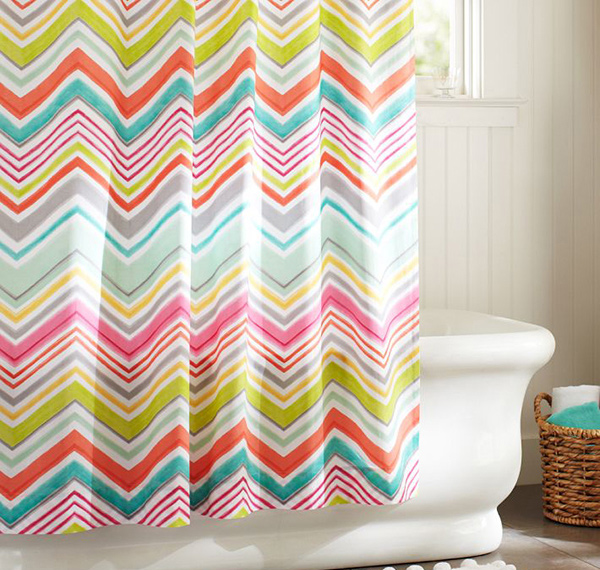 A colorful zig zag shower curtain that will turn a plain tub into an artistic statement.
Paisley Daze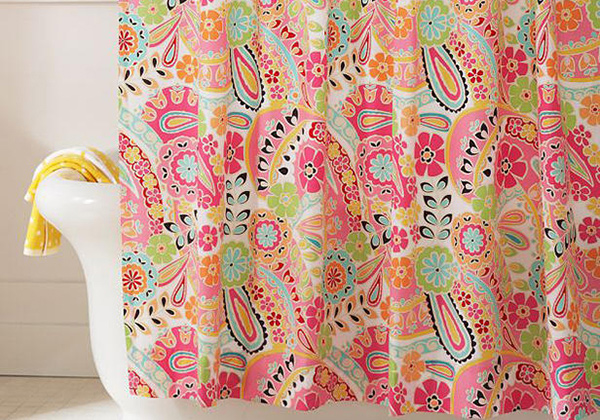 Add a girly touch to your bathroom and let it stand out against the white walls with this paisley pink shower curtain.
Woodland Garden Shower Curtain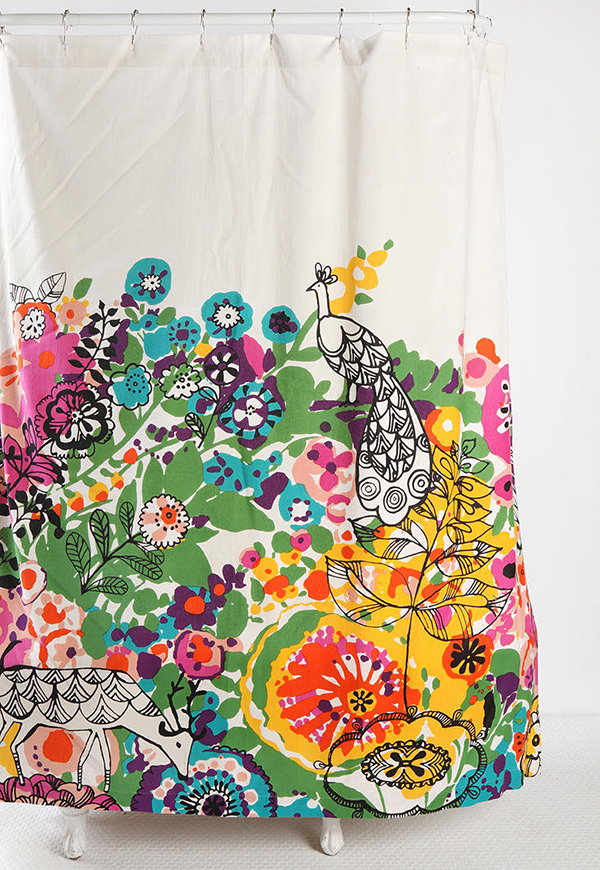 The colorful floral design of this shower curtain will no doubt enhance the look of your bathroom.
Budi Kwan Retrographic Rainbow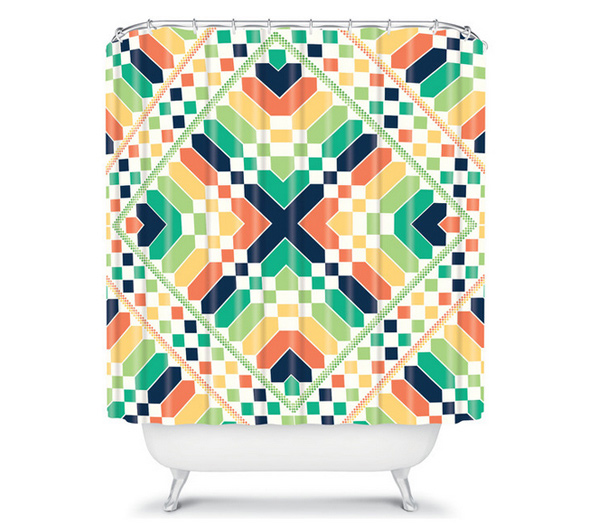 Retrographic rainbows printed on a shower curtain would make your bathroom look fun and lively.
All That Jazz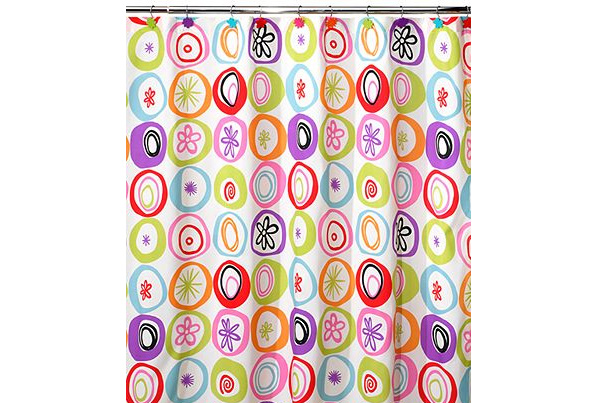 A shower curtain with swirls and florals in a lively palette to add a carefree appeal to your bathroom.
Squares Shower Curtain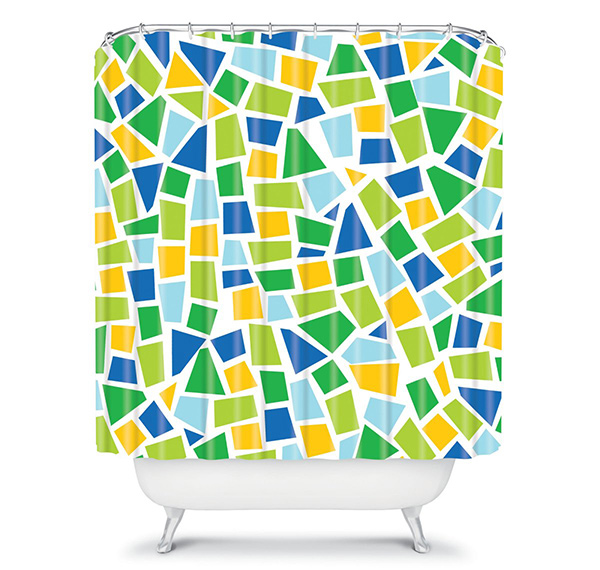 This one looks like a stained glass or mosaic in effect due to the arrangements of shapes in green and blue shades.
Bloomsbury Purple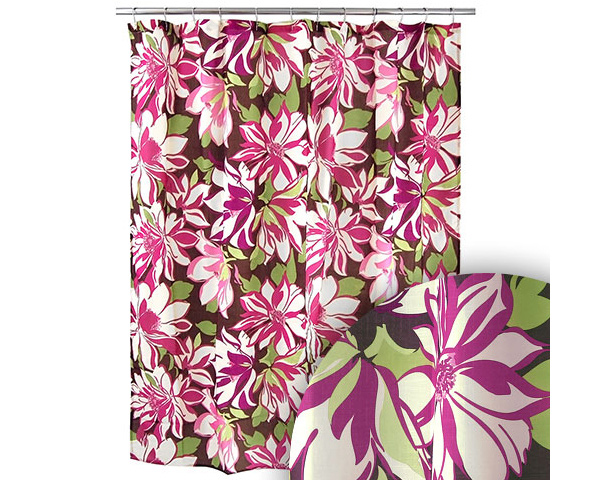 Huge blooms of pink and purple flowers in lush green foliage are perfect to add a feminine touch to your shower.
Dot Swirl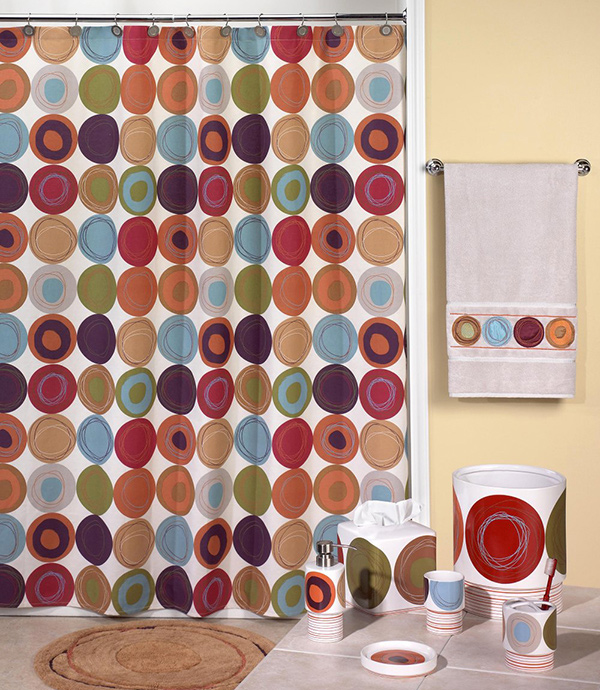 Circles that look funky in retro colors with matching bathroom accessories.
Turquoise Extra-Long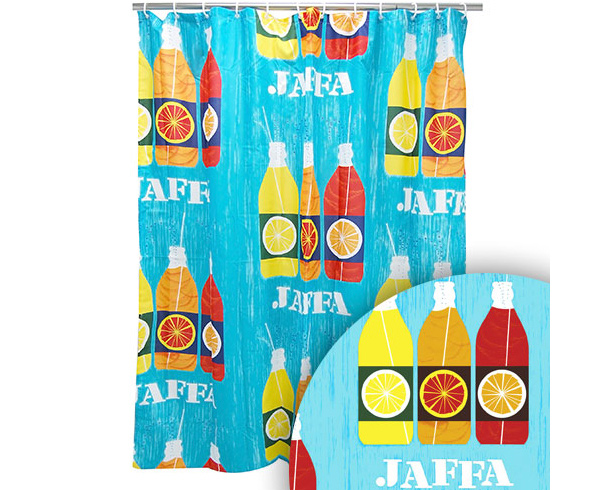 The print on this shower curtain features a fizzy beverage on turquoise background.
Iveta Abolina Coral Shower Curtain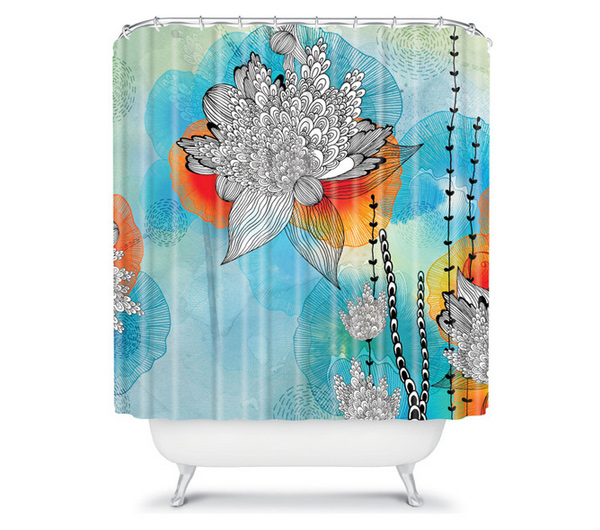 An extra large floral print floating in colorful watery background could give your bathroom the right amount of pop.
Chic Colorful Polka Dot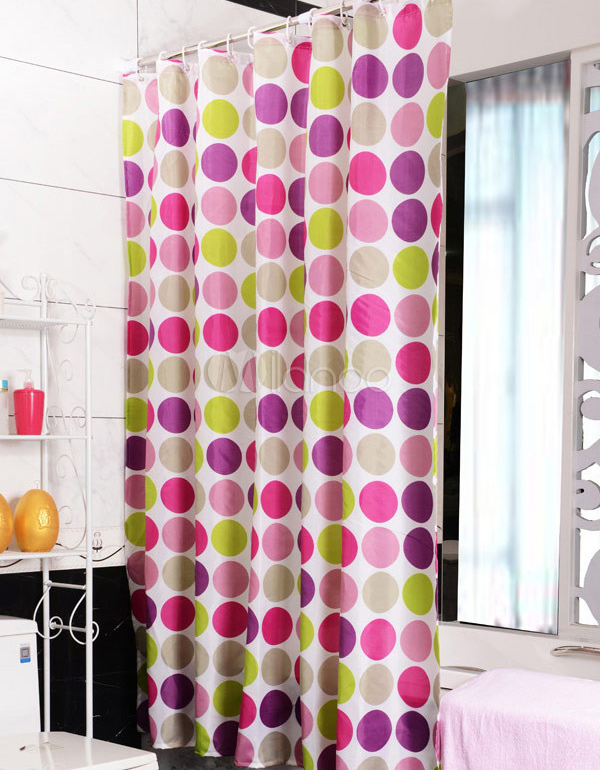 Colorful polka dots on polyester are a chic addition to your bathroom's space.
Romi Vega Pattern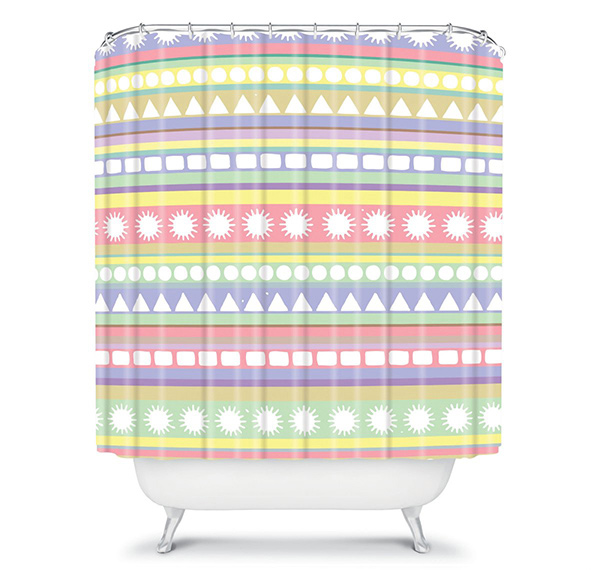 Combination of lovely patterns is pastel colors- this could be the shower curtain perfect for you!
Emily Reversible Curtain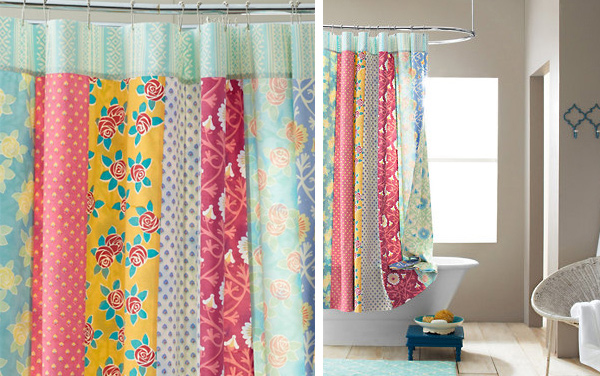 Soft colors and playful scales could create an artful look for this two-in-one shower with reversible print.
Funky Shower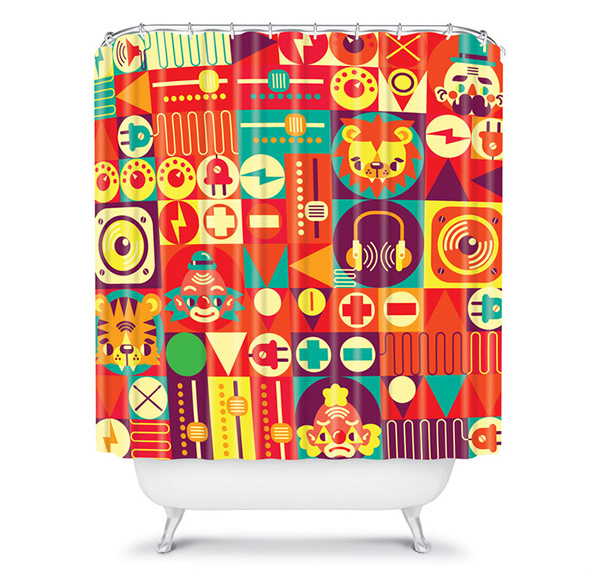 This one is indeed bursting with colors! Try to spot some fun characters in it.
These colorful shower curtains are indeed lovely! You can always add one like this to your bathroom. But it would look perfect on a white bathroom but you can also try using it even on other bathroom interior colors. We will be featuring more shower curtains here in Home Design Lover.