15 Traditional Candle Centerpiece Ideas
Candles are of multiple functions. Aside from the fact that obviously these light up the room, it gives your room a soothing aromatic fragrance. You can also turn your hobby of candle making into a small business opportunity. And while in a romantic setting, candles are source of romantic glow from within, making your date night special to keep the love burning and fired up. See how candles are beneficial from its illuminative function, to business aspect and to glaring up your night. But of course you don't want to catch fire just because you kept your candles throughout the night.
Candles can also be a decorative piece that you may want to be left sitting there as a centerpiece together with your photos, figurines, vases and other arrangements. Candles now are not merely the candlesticks used anciently which were somehow tall and slender. There are types of candles that go from unscented to scented ones, small ones to big ones, candles made up from soy wax, paraffin or beeswax and candles that have different molds ranging from the candlesticks to big pillar candles and other different shapes. So let us explore on some creative ways to keep your home glowing with these candles.
Bronze Finish Malta Lantern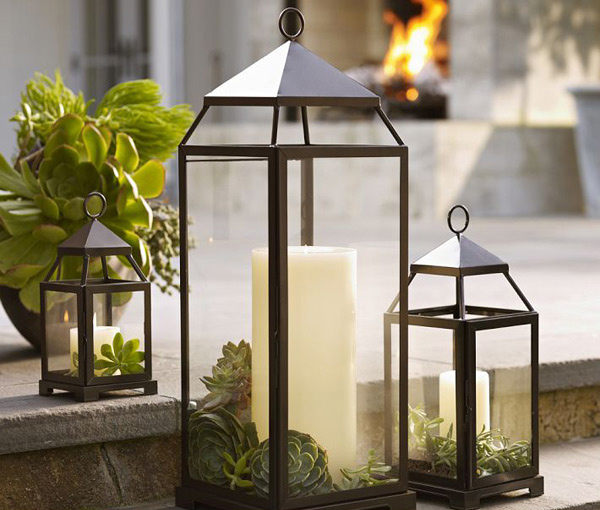 Contain your candles together with other foliages for a more naturalistic look.
Autumn Harvest Cinnamon Scent Pillar Candlescape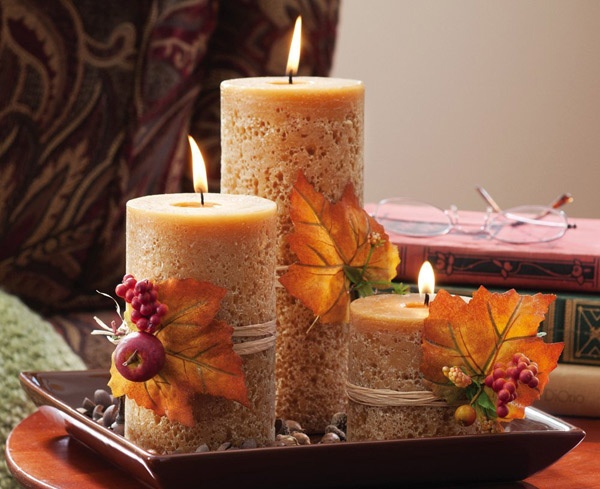 For a different look, add embellishments to your decor. Style your candles with ribbons, leaves or other accessories apt for the season or holiday.
Park Hill Lantern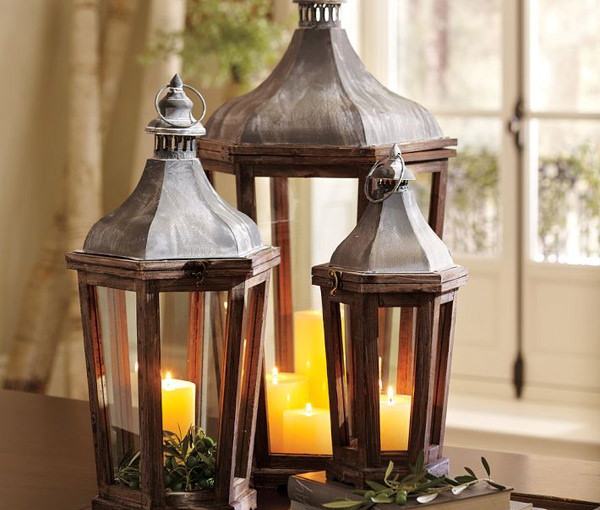 Lanterns need not to be hanged. Place them as a centerpiece in your living room and for bigger ones, you may put 2 or 3 candles of different sizes as long as they would fit in instead of the typical size of the items.
Silver Tree Candleholder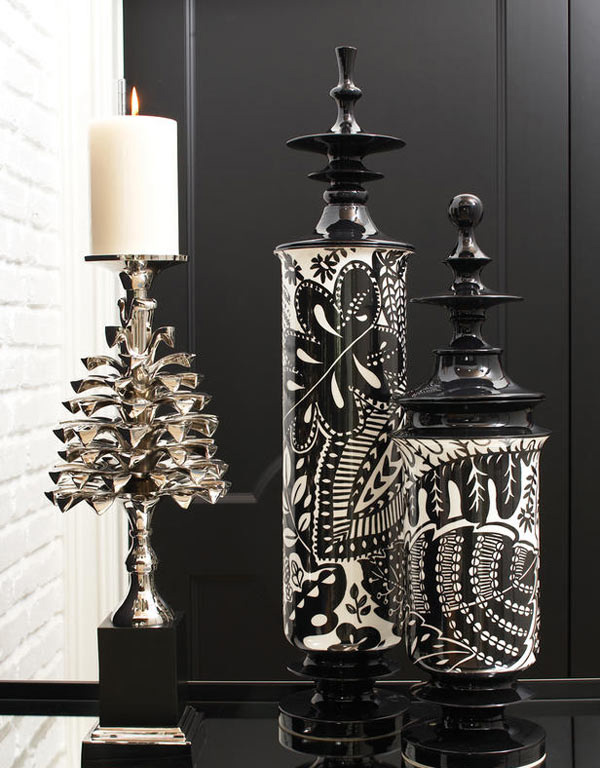 Decors doesn't need to be grouped always. Place your candle alone with other centerpieces so as to illuminate its own beauty and likewise the other pieces.
Glass Display Hurricanes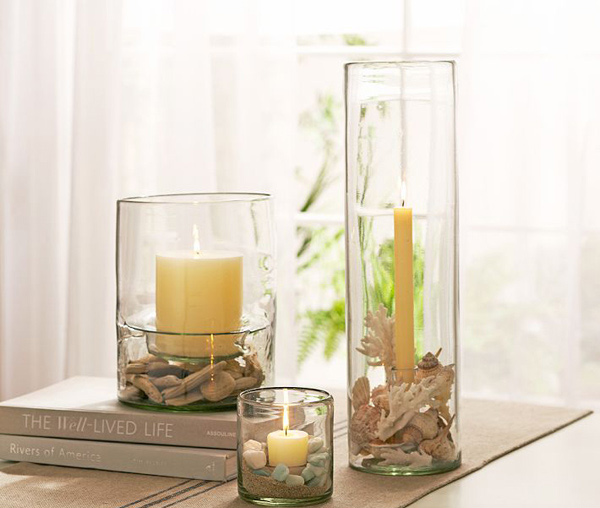 Varying heights and filling in with pebbles or corals in this simple glass display hurricane is simply elegant.
Silver Candleholder
Group together candleholders of the same character to create modern look and an elegant dining piece. Silver candleholders go hand in hand with any style, color and decors in the room.
Oxford Turned Wood Candle Holders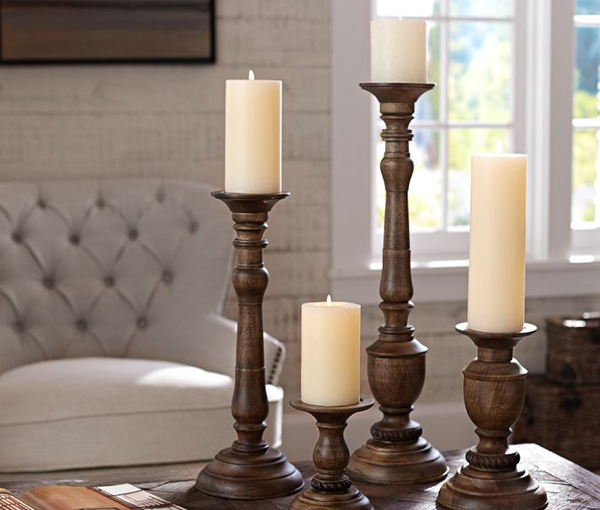 Placing the same kind of decoration may same typical for someone who sees it. So arrange them in varying heights to make it attractive.
Group of Three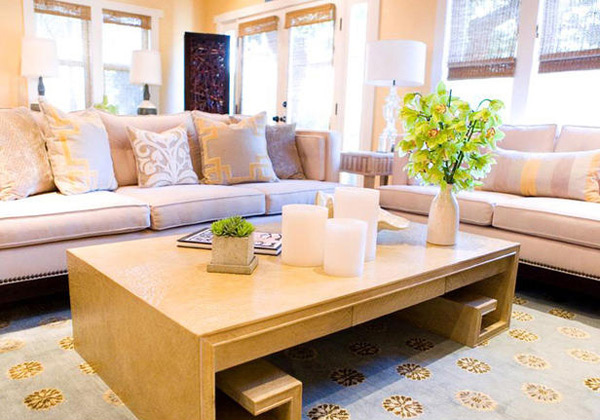 Large candles placed in between other centerpiece will be a focal point in your room.
"Vino" Candelabra Wine Bottle Candelabra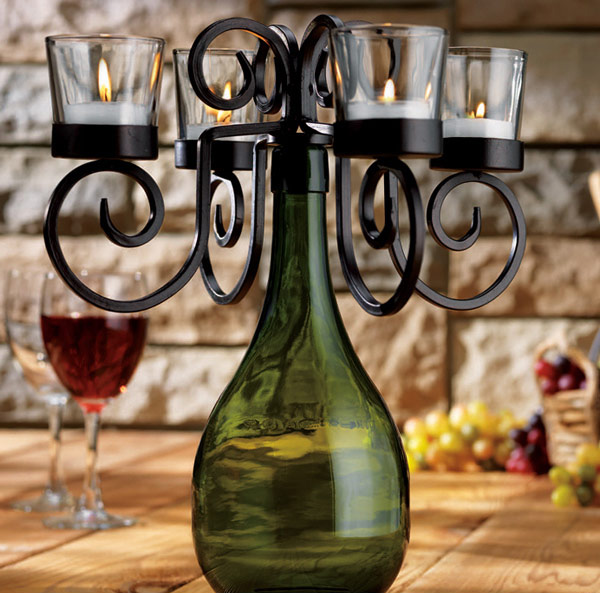 Use a unique type of candleholder just like this wine bottle candelabra. This sure looks sentimental and captivating for a romantic evening.
Gold Mercury Votives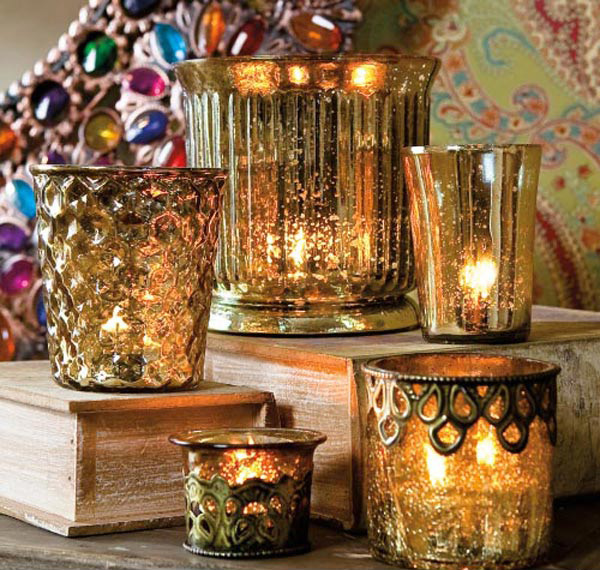 Gold and glittering votives are the answer to a special candle light dinner. These do not require much of styling up to do. Just place them on top of books or boxes for added height and symmetry.
Amber Calla Lily Flower Bunch Tealight Candle Holder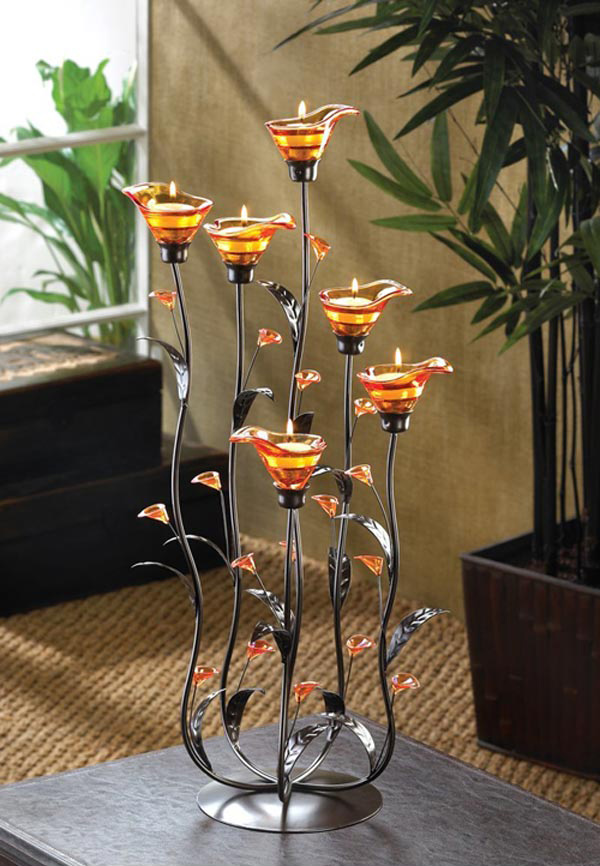 Splendid floral candle holder creates a fascinating appeal when placed alone as an accent.
Arches Lantern
Different sizes of candleholders added with its unique bell shape create a great visual and will surely add warmth into your room.
Oslo Glass Candlesticks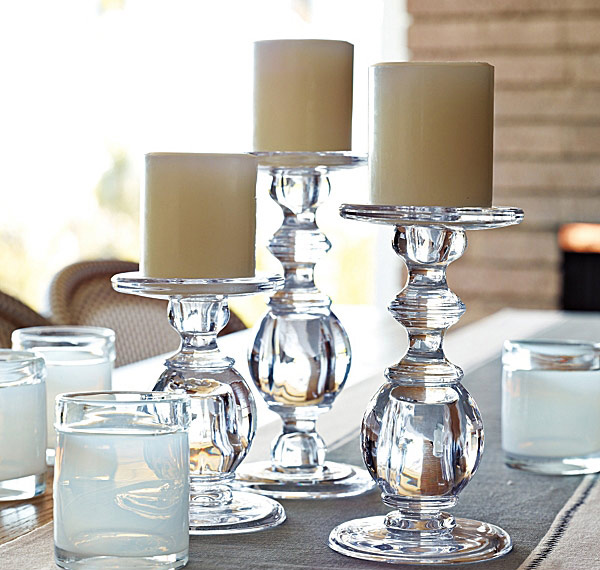 These statement pieces add grandeur and sparkling display when illuminated with candlelight.
Manzanita Candelabra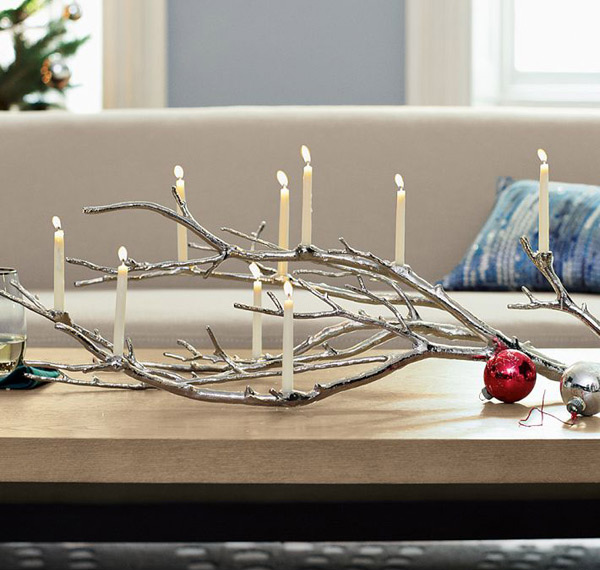 Add elegance and sophistication in your table with this manzanita candelabra to fit in your modern interior.
Winter Tablescape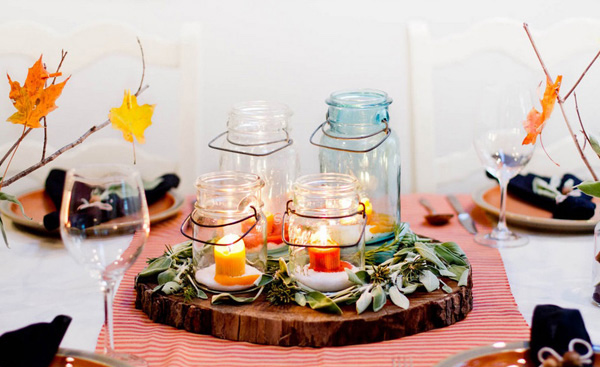 Play with patterns and colors with these colorful votive candles. And for easy clean up you may place kosher salt at the bottom to catch the melted candle wax.
Fascinating is it? Candles create a glowing beauty to your room that no other decor accessories can. These ideas are very useful for setting up for ordinary times of the day, for a special night or for an upcoming season or holiday. Allow your place for warmth and eclectic look and add a glow to your room with these 15 Candle Centerpiece Ideas and you'll definitely keep everything flaming up. Check out more creative centerpieces for ideas on what you can do with your own centerpiece.