15 Modern and Contemporary Chandeliers
Chandeliers hanging from the ceiling are like jewels swaying with grace that make us say "wow". Modern and contemporary chandeliers are the kind of chandeliers that complements with the modern interior themes because of the features, form and finish of the chandelier. Modern apartments and condos do not have the luxury of high roofs so they prefer having contemporary chandeliers hanging beautifully on their not so high ceilings. Houses with high ceilings can also have this kind of chandelier.
White, beige and black are the most common colours used by the designers of contemporary chandeliers that best suit the lightings that are subdued. Curled or wavy forms of branches with a little touch of coloured crystals are typically used by modern minimalist styles. Designers and even commoners make many marvelous chandeliers out of these simple ideas. We'll take a peek on the photos so don't have second thoughts on scrolling down on our modern and contemporary chandelier photo collection.
Mirage Contemporary Chandelier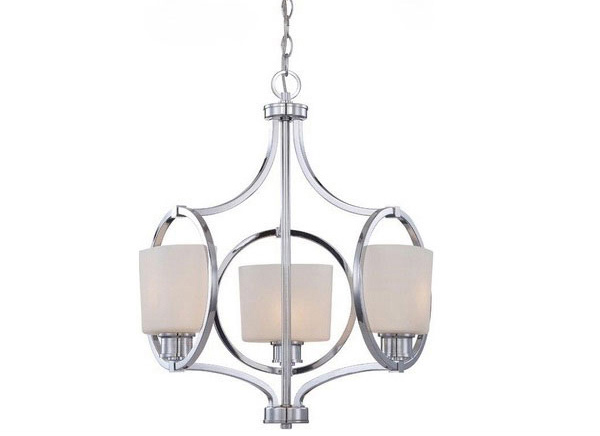 This three-light chandelier features a white lamp with a circular metal frame that simply put classical and modern style in one.
Salon Contemporary Chandelier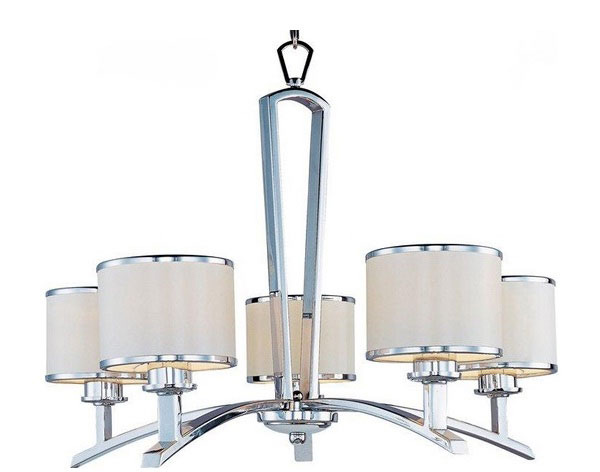 As we take a look at it, this chandelier shines splendidly with its chrome finish, how much more if this is already swinging under you roof?
Modern 6-Light Chandelier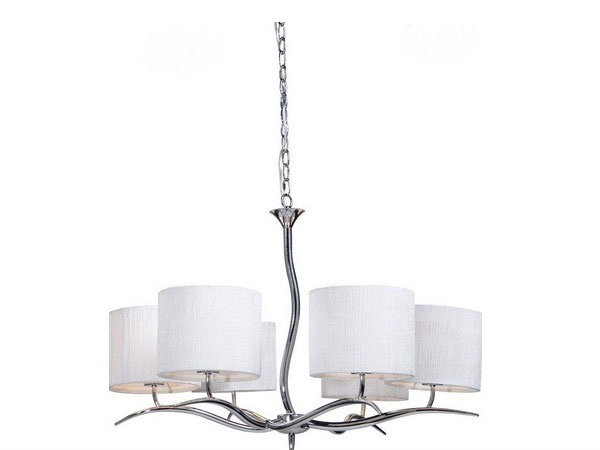 The wavy form of its branches and its stem bears a cool and a wonderful feeling that we may get just by staring at it.
Rondo Contemporary Chandelier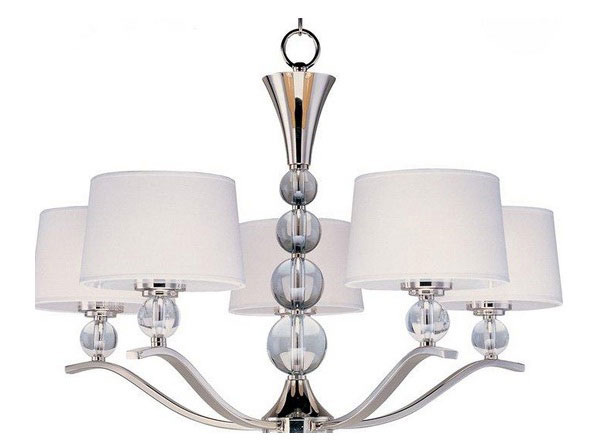 Classical elegance of this chandelier with circle crystals underneath the white lamps have it all.
Holton Modern Chandelier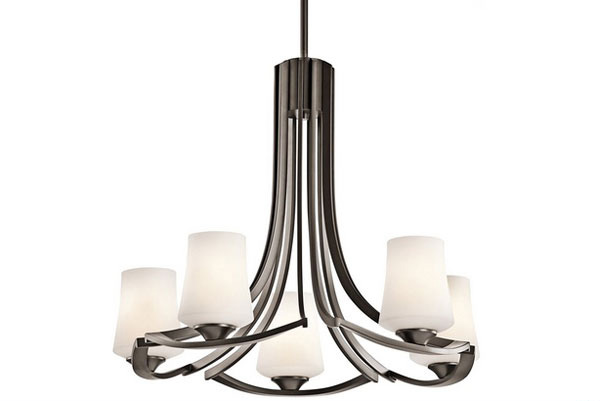 Simple form of branches like this chandelier would best suit a home with a theme of any shades of brown.
Passion Modern Chandelier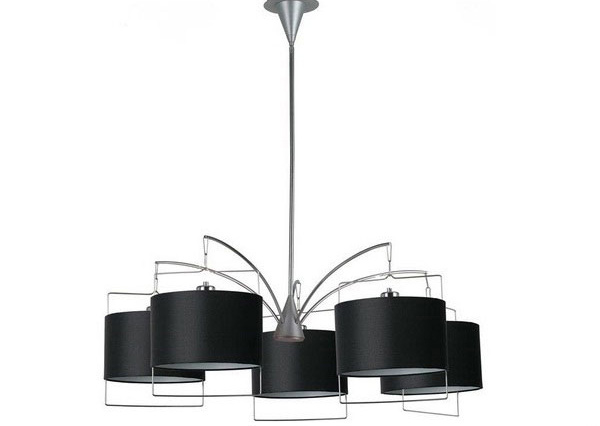 It has unique frames that have a unique style which make the chandelier look like a very fiendish lighting fixture.
Discount Contemporary Chandeliers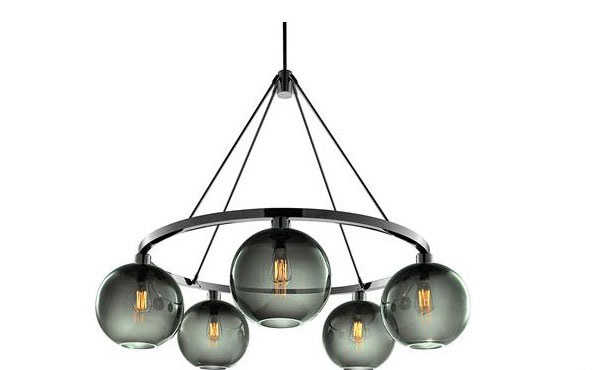 Those yellow-lighted bulbs look amazingly fab inside the circular glass lamps.
Chic Chandelier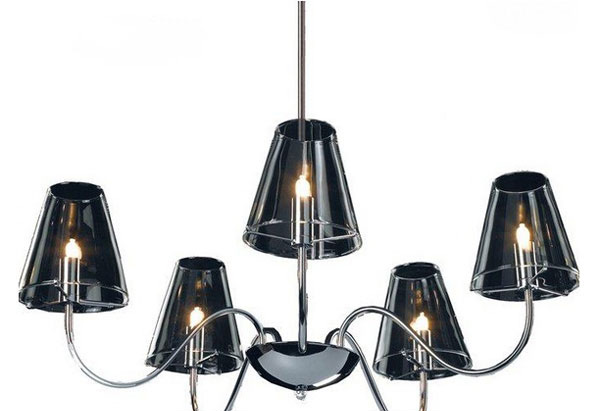 The glossy black lamp gives the chandelier a sophisticated aura in association with the curved arms that are boasting its shiny chrome finish.
Delta Modern Chandelier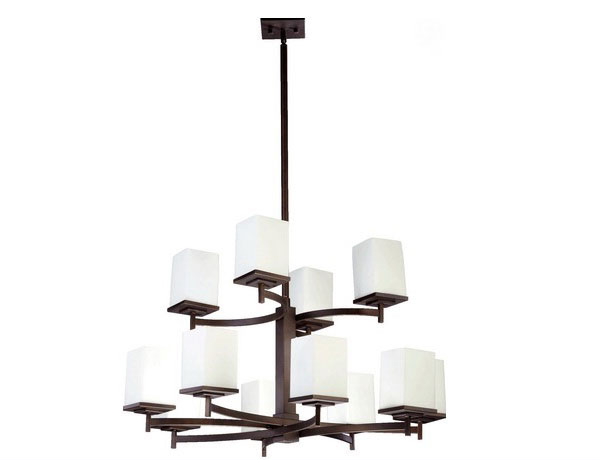 Imagine this Delta chandelier hanging on the ceiling of your dining area, guests would surely envy you!
Tides Modern Nine-Lamp Chandelier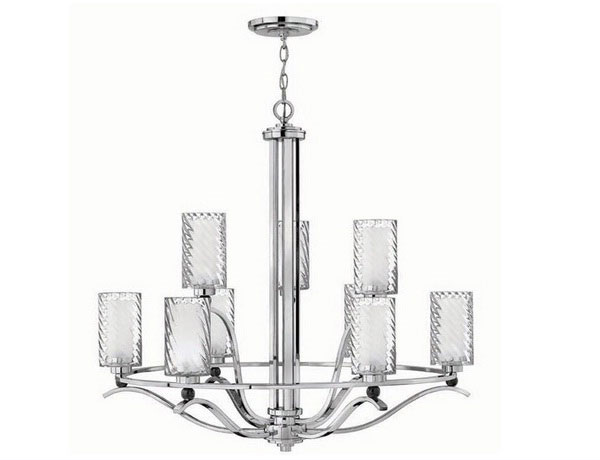 An extravagant chandelier that would work well in a room full of sleek modern furniture.
Embrace Modern Chandelier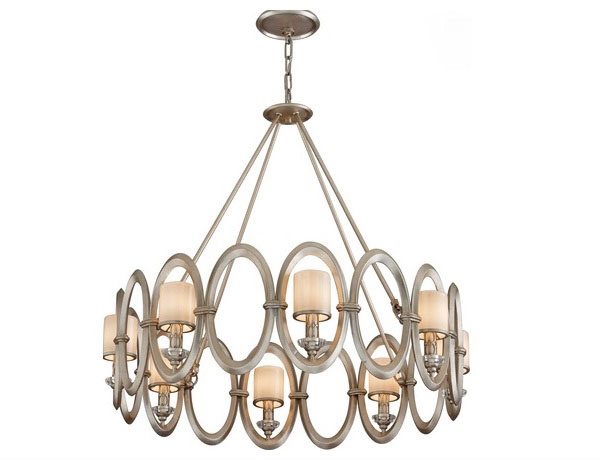 Do we have to state the obvious? This chandelier is immensely good enough to be suspended in any modern or classic themed house.
Mondo Modern Chandelier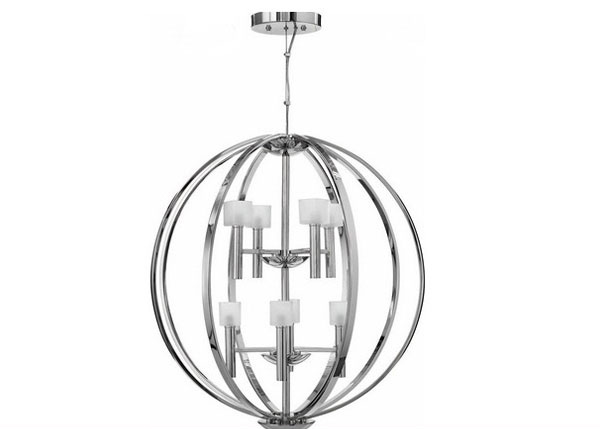 A modern globe chandelier is one of the eye catchers of lighting fixtures and is probably chosen by the young designers for its stylish view.
Viviana Modern Chandelier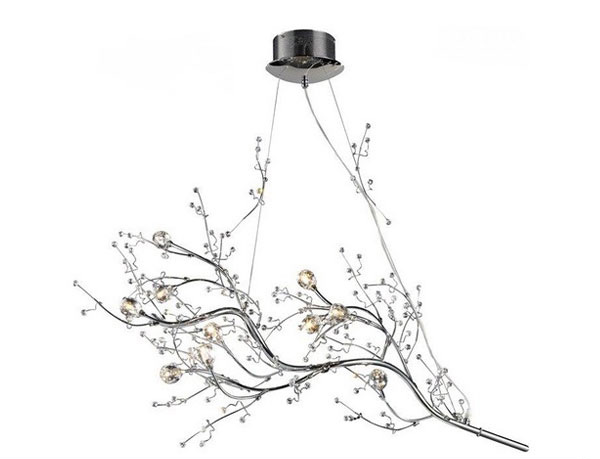 This chandelier has the features of plants, which are always seen but are barely appreciated, granting us a remarkable piece of art.
Modern Chandelier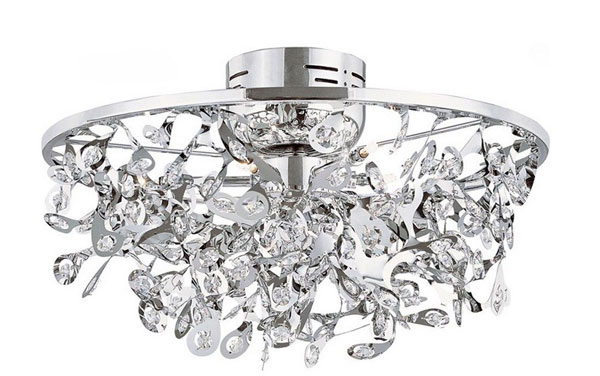 Show every sign of majesty in your home through dangling this chandelier in the living room.
Yanaka Crystal Ten Light Chandelier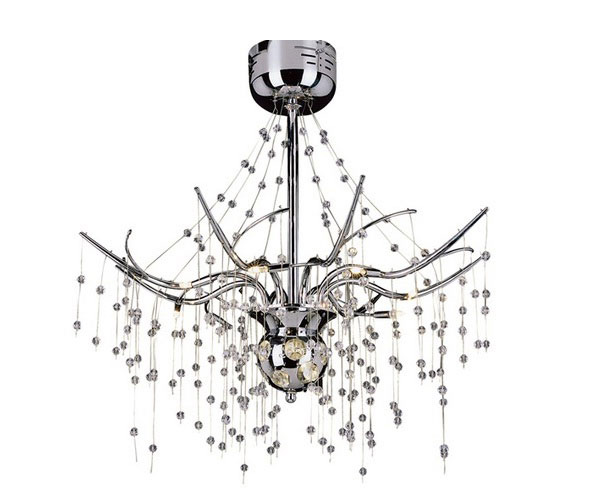 Let your home look surreal with the appearance of this crystal-dropped chandelier.
Lighting fixtures would help our house look comfortable and would make us feel at home. These chandeliers would greatly help you relax during a hard time on your work and even take away stress from a competitive environment. Your guests may be entertained by the features of the chandelier that you have. Putting accessories and a little contemporary style to your home would not hurt your pockets for these things are worth paying for.
Home accessories are quite expensive but we could have these jewels even in an affordable cost. Hurrying things and making decisions quickly will not have a good result. We just have to be patient in searching for the one that is pretty astonishing and absolutely bearable by our income. We hope that these modern fixtures would be a great help to you in looking for an accessory that would bring out the beauty of your place.