Embellish Your Bathrooms with these 20 Styles of Faucets
In designing or remodeling our bathrooms, a faucet may seem to be unimportant as an add-on in the grand scheme of things. You should have an equal thought in finding or choosing the best faucet as you do to your bathroom sinks and tubs, analyzing how would your sinks and tubs affect your choice of faucet and in vice versa. Furthermore, our faucets should also be a counterpart on other hardware on your bathrooms, such as towels racks, hooks, and toilet paper holder.
Some designers and homeowners would believe that faucets are to be the focal point of the bathroom that's why some are willing to spend lots of money recognizing that it's the feature of the bath that matters. Bathroom faucets come in different variations or choices; it can be wall mounted, wide-spread, single hole, sink or deck mounted and many more that would definitely fit the design you have in your bathrooms.
1. Eurostyle Single Hole Bathroom Faucet with Single Handle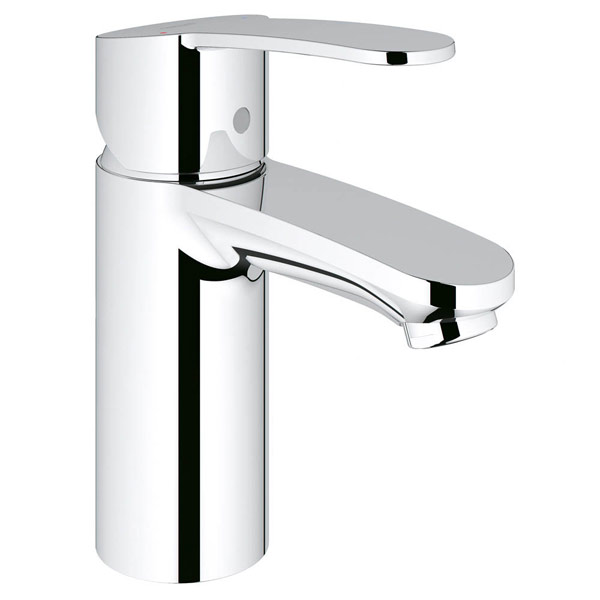 This Eurostyle Cosmopolitan offers a unique design proposal for modern bathrooms that utilizes an astute mix of simple curves and flowing forms.
2. Embrace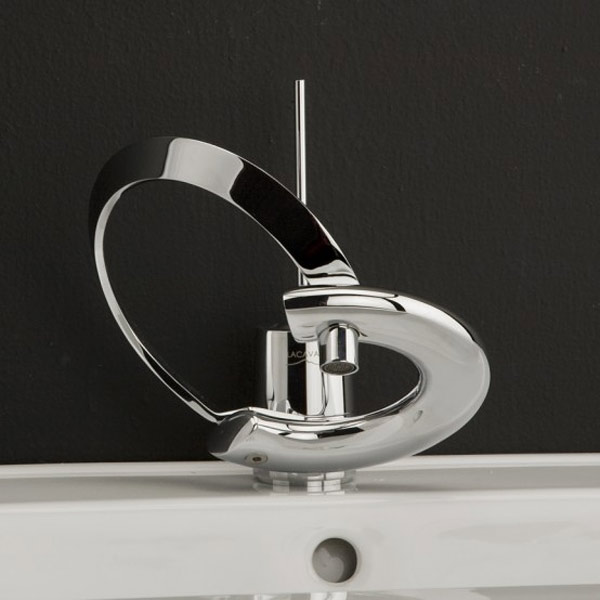 Single-hole faucet with joystick handle in an elegant curved levers appearance.
3. Hansa Latrava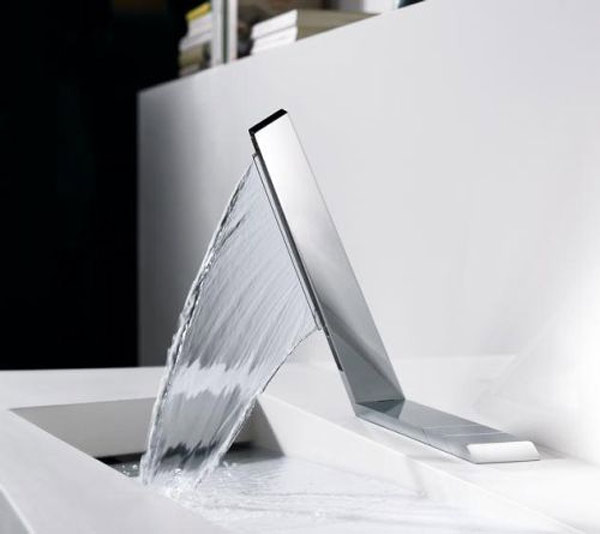 A simple designed faucet with a surprising feature, creates cascades of water which usual faucets doesn't do.
4. Transparent Tube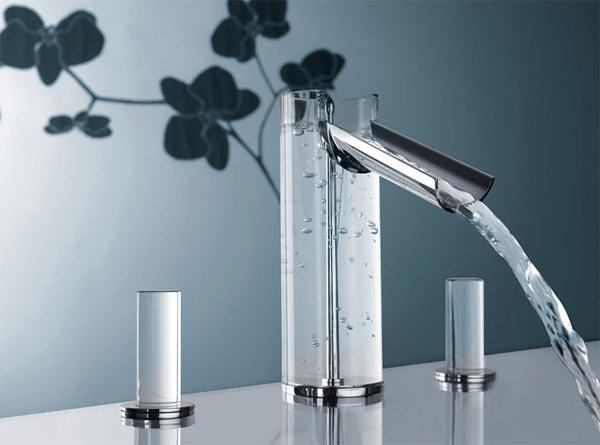 Unique style with a transparent body making it looks stylish.
5. Two Handle Water Sense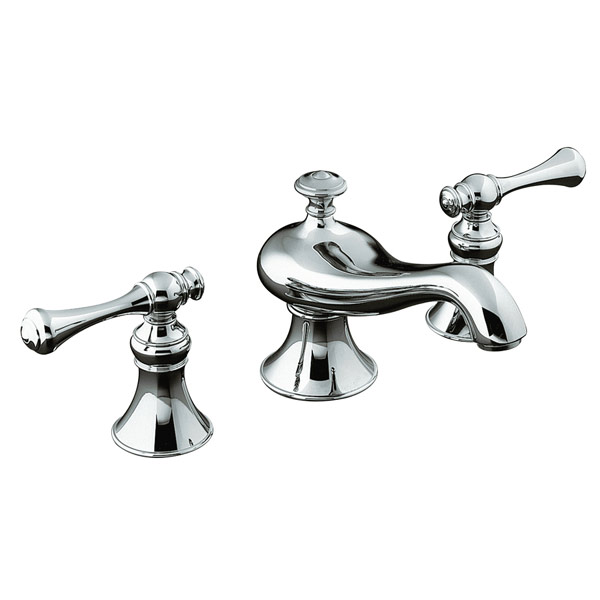 Have something different on your bathrooms like a genie lamp-shaped faucet with a two handle.
6. Waterfall Vessel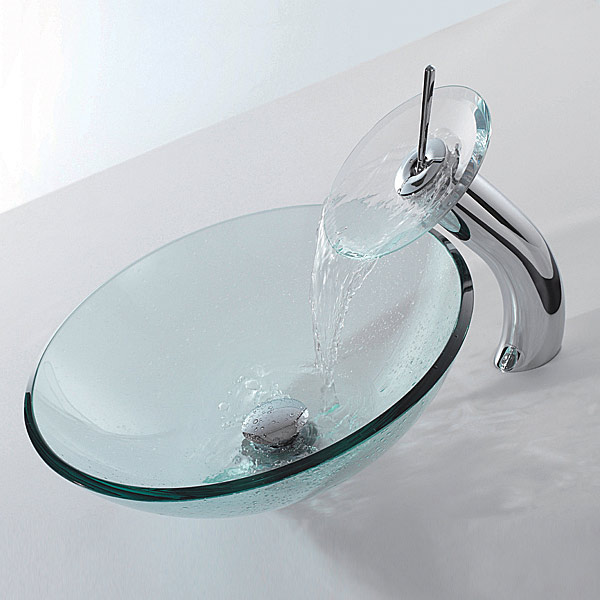 Minimalist and trendy style with a touch of waterfall effect on a faucet will be an additional elegance and modern touch to your bathrooms.
7. Wall Mounted Bathroom Faucets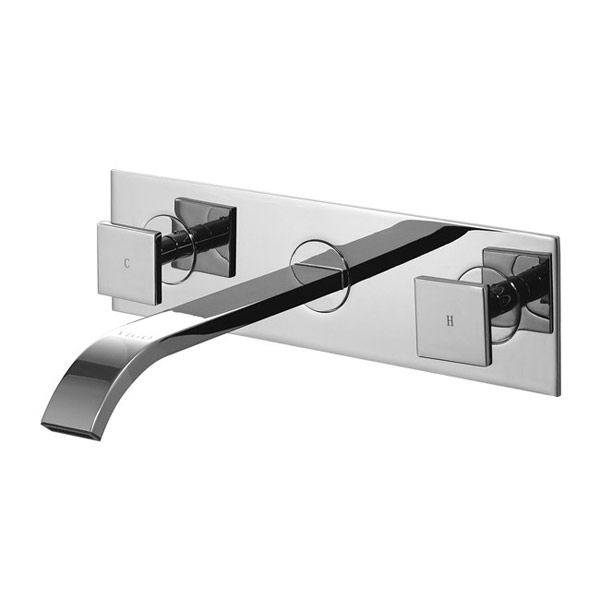 Add difference on your bathroom with this unique angular-shaped wall mounted faucet. This is ideal on your vessel sinks.
8. Deck Mount Modern LED Faucets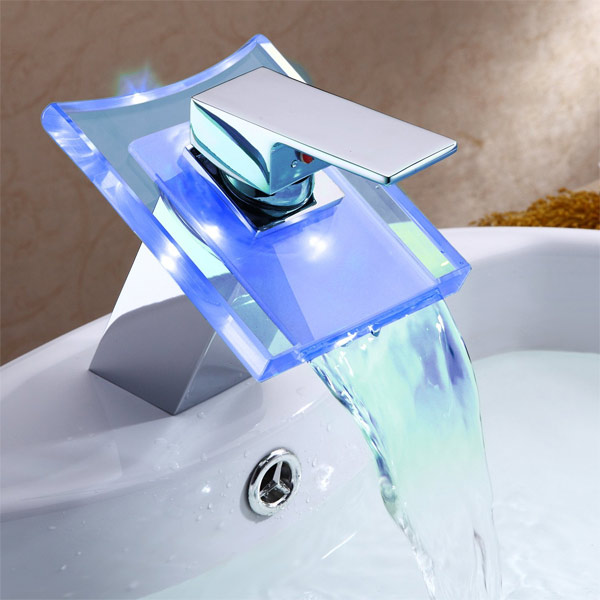 This modern style faucet has built-in LED lights that changes colors when the water changes temperature.
9. Amoroso Design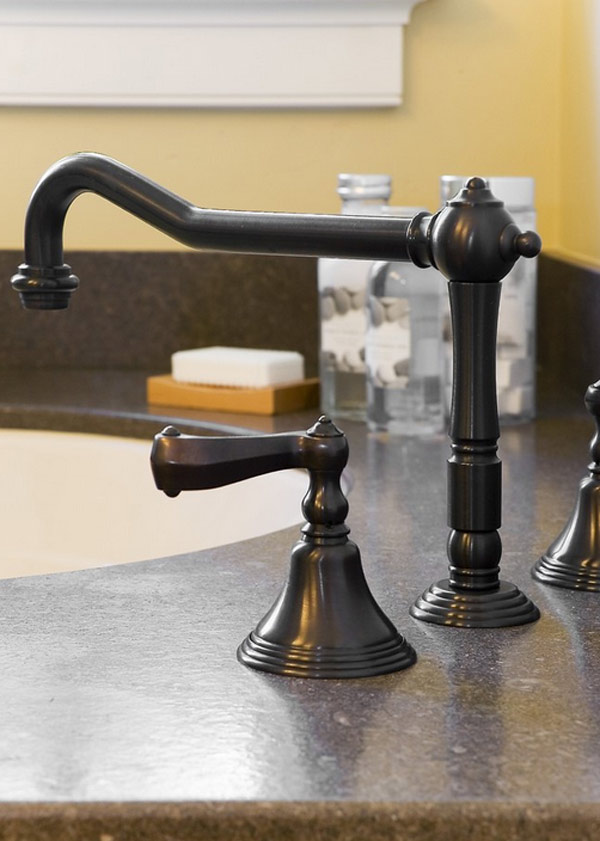 This trendy oil rubbed bronze faucet make the look of your bathrooms upscale.
10. 90 Degree One-Handle Low Arc Bathroom Faucet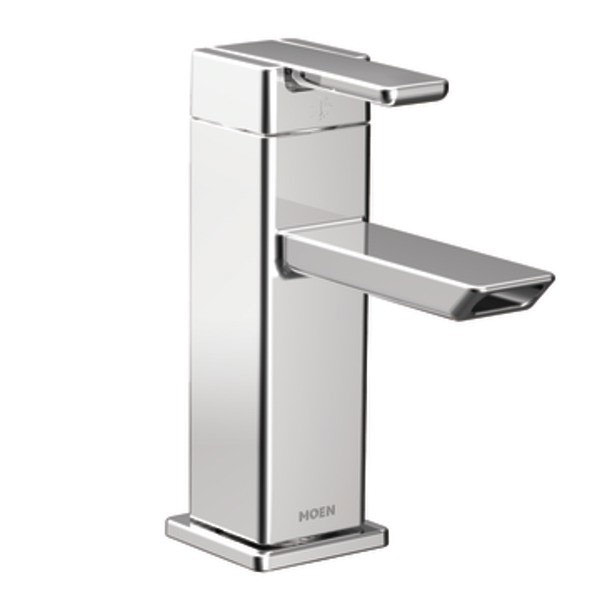 This bathroom faucet has one-handle lever design for easy use.
11. Sonus Single Hole Bathroom Faucet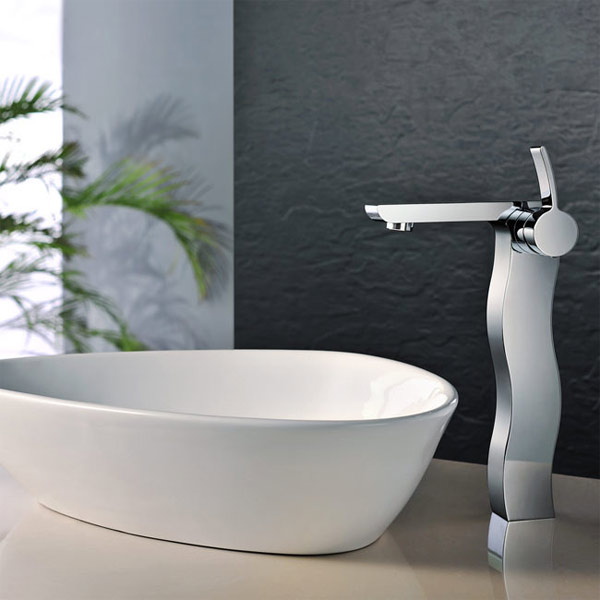 This elegant faucet made of hydroplast ceramic is perfectly made for your basin-style sinks that would look so stylish.
12. Holt Deck Mount Vessel Faucet with Pop-up Drain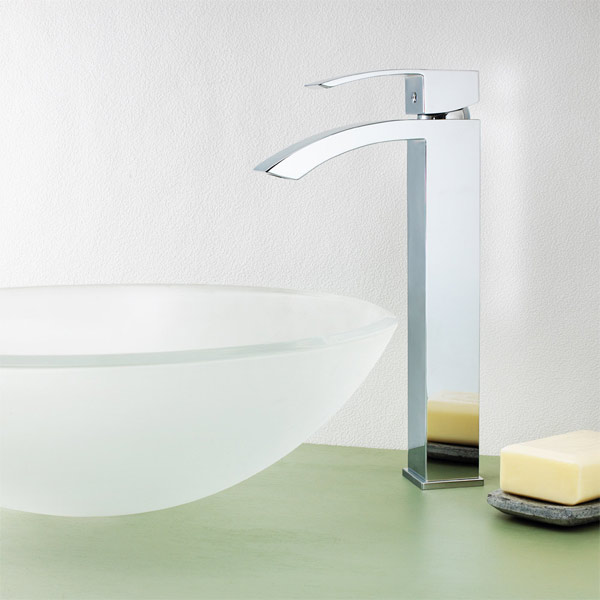 This simple vessel faucet is a modernized update to timeless classic offers an alluring polish on modern appeal on bathrooms.
13. Targa Single Handle Bathroom Faucet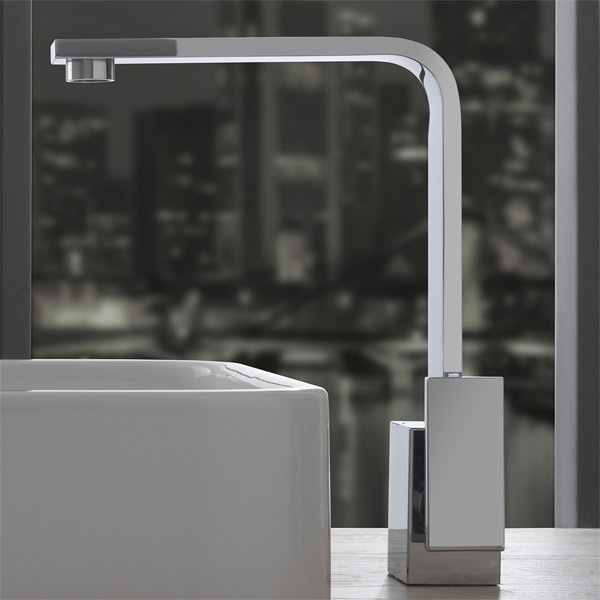 A European craftsmanship that is a very stylish accessory that would polish your new basin vessel.
14. L3900 Single Handle Centerset Pull-out Spray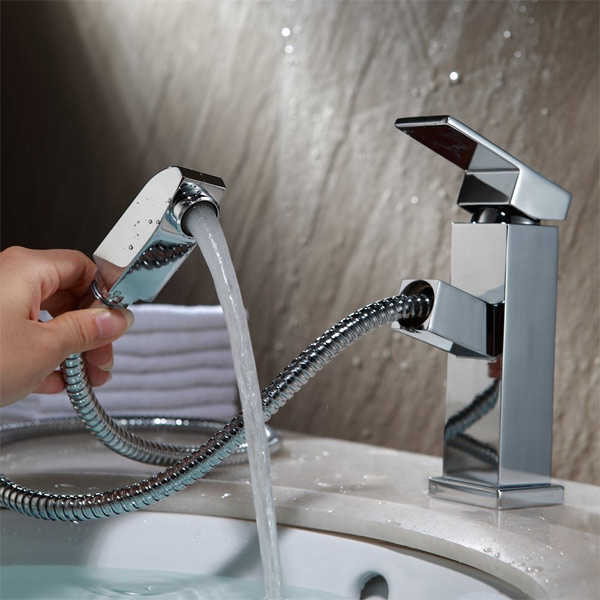 The very unique faucet is equipped with a single handle that controls temperature and volume control and a pull-out spray nozzle.
15. Waterfall Faucet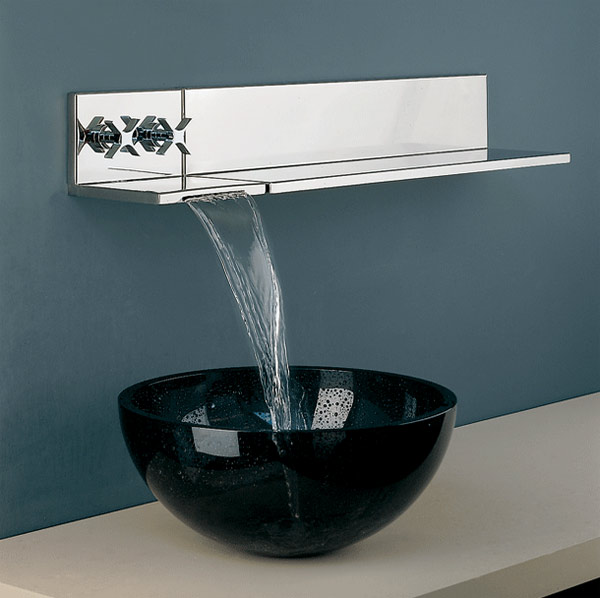 If your bathroom is superior in quality and elegance, this waterfall faucet may be a best choice.
16. Sirius Single Handle Wall Mount Lavatory Faucet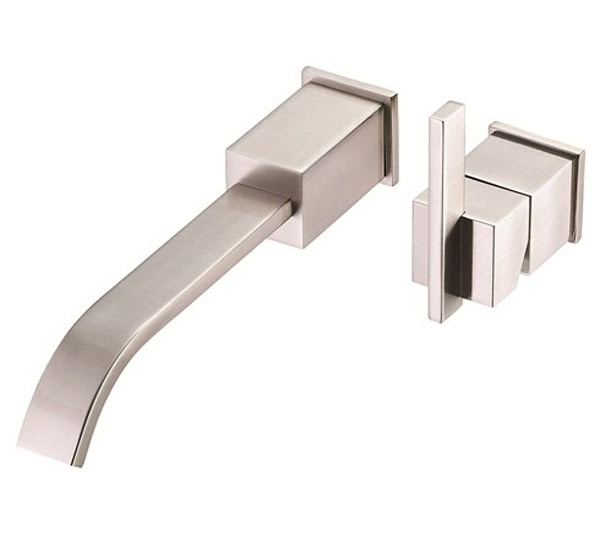 This stylish natural water stream faucet fits to your sleek bathrooms.
17. Versa Single Hole Mount Bathroom Faucet with Single Handle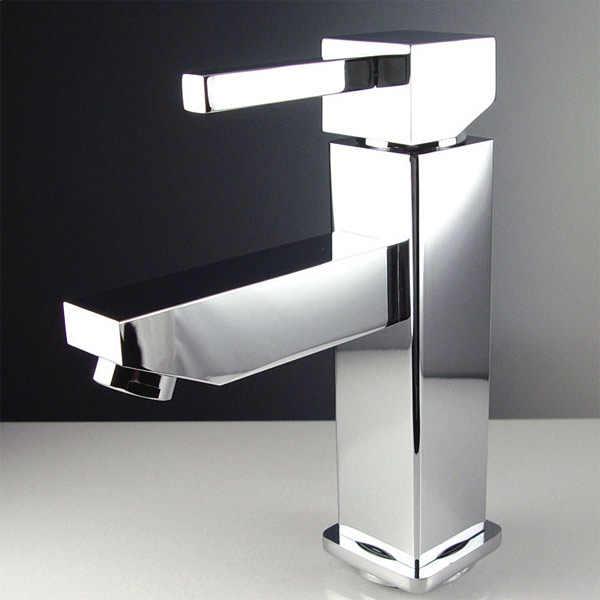 This sleek and solid modern faucet just fits on your new modern bathroom sinks.
18. Streamline Custom Waterfall Bathroom Faucet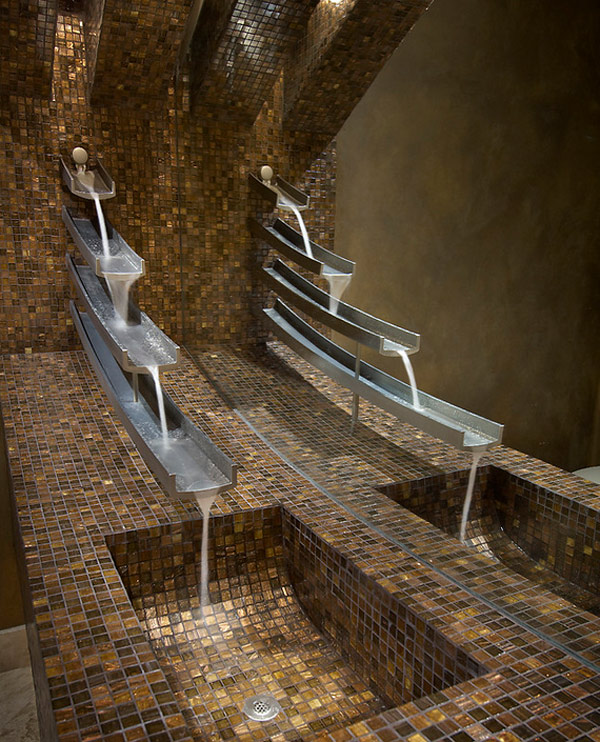 This is a motion-sensor streamlined faucet that creates a waterfall effect and adds a luxury look onto bathrooms.
19. Laminar Faucet Mirror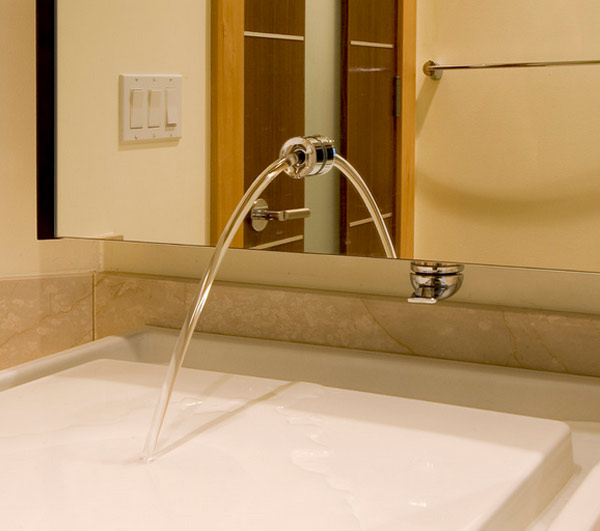 Get an uber contemporary bathroom design with this laminar faucet that is installed in a mirror.
20. Two-Handle Modern Faucet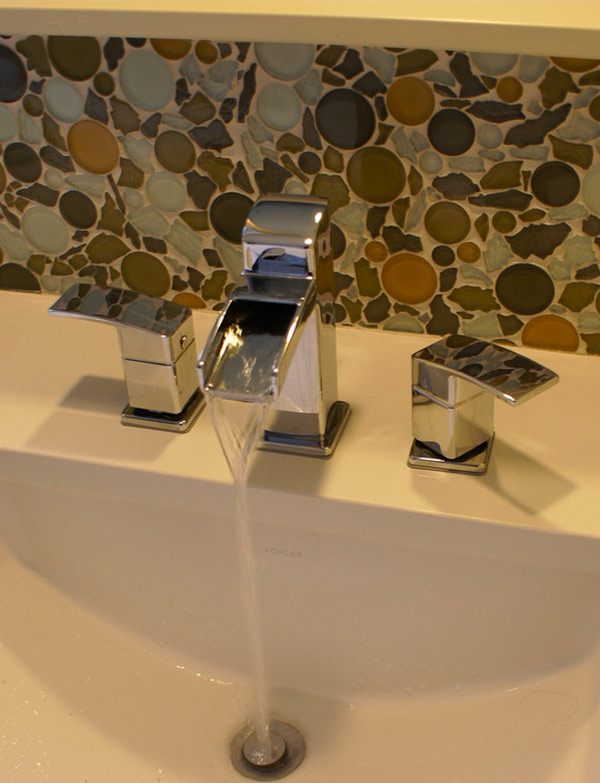 This modern style faucet with wide opening crater has a water splash effect that adds style to your sink.
Nevertheless, before you come into deeper details about your bathrooms you must always put into consideration the design that you have. Is your bathroom contemporary, rustic, classic or traditional, once you have answered this question everything about bathroom decorations and fixtures follows and would come into place. Choosing any finishing fixture will always depends on what style you have.