A Look at Creative Selene and Gaia Bed Linens
The entire home deserves to be designed and decorated in a manner that satisfies the homeowners. But we cannot deny the veracity that home owners are more particular with decorating their own bedrooms. The bedroom is the place where one spends most of his or her time. It is also a private and personal area which is the reason why homeowners make sure that their bedrooms are comfortable and cozy.
Part of creating a comfortable living room is having soft beddings. But it would even be better if these beddings have good designs that add to the beauty of your bedroom. Take a look at the beddings from Selene and Gaia. The creative world of Selene and Gaia is original, colorful and is aimed at young and old. There are three bed linen collections designed for older children. A collection of bed linens called "inner journey" with covers duvet and abstract graphics, typographical designs, geometric and others which aim to create a world of contemporary bedroom of strong impact. Another is a collection of bed linens named "outside voyage" featuring themes of travel, meetings or in the heart of a creative nature. The third collection is comprised of plain colored linens.
There are also bed linens for babies and infants with a specific line for little girls and little boys. These are fun, colorful and imaginative, developing creativity thatto fill the children's rooms with fun, and good humor. Now, let us take a look at the different creative bedding designs from Selene and Gaia.
I Love My Planet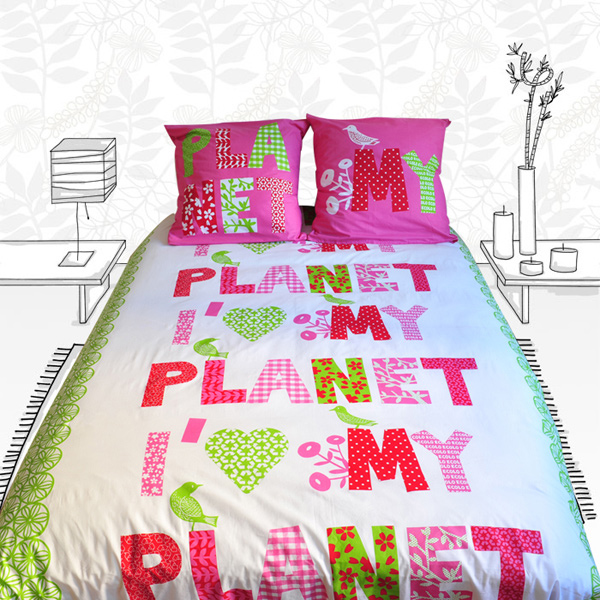 Express your love for Mother Earth with this chic pillow cases and bedsheets. You'll not just love your planet but you will surely love this creative design.
Peppette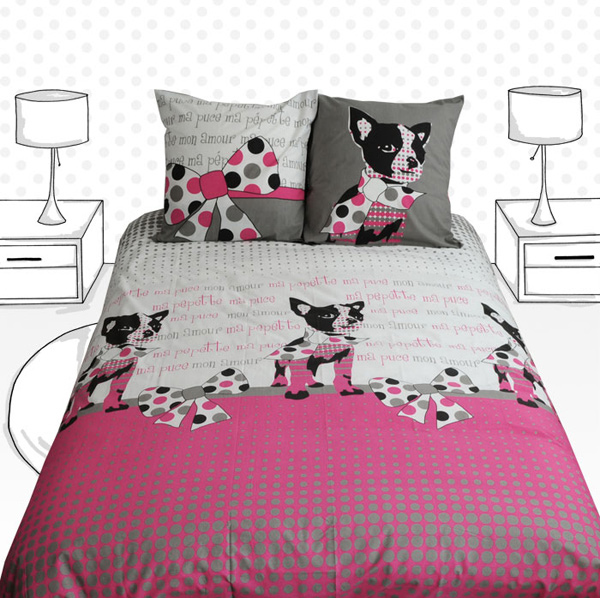 A cute puppy combined with polkadots of pink and gray to have a bedroom with added beauty. So, if you love dogs, this could be the one for you.
Sixties Flower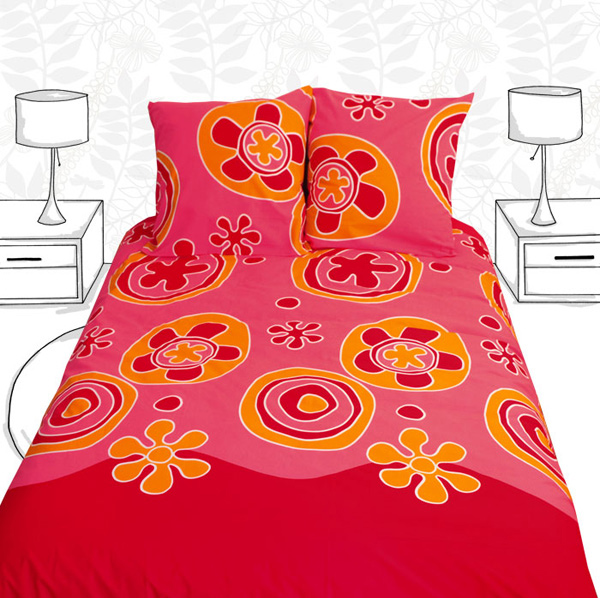 Retro flowers in colors of pink and light orange make up this beddings that look pretty and feminine.
Boudoir O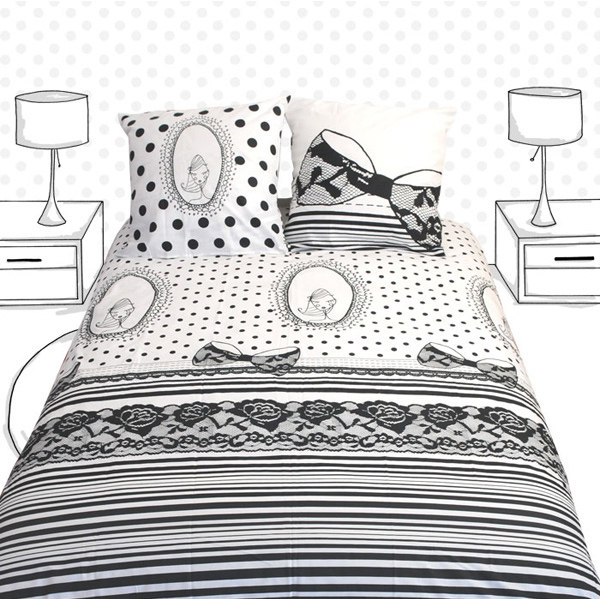 Stripes, polka dots and ribbons in black and white give this one a classic yet elegant approach.
Trophe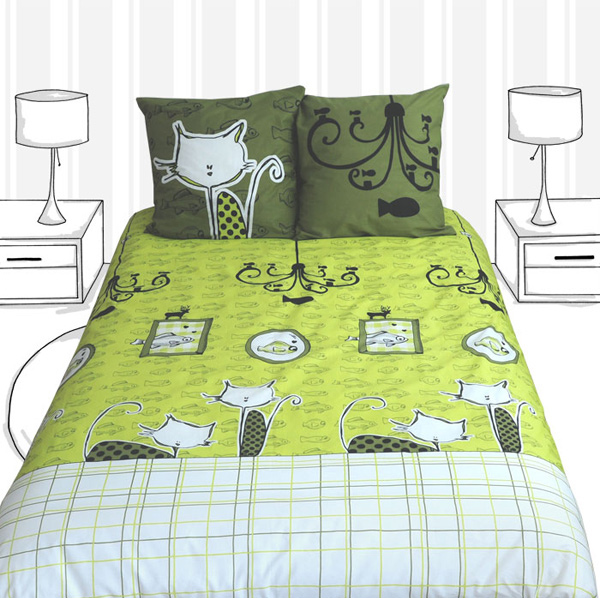 Since we are done with dogs, we will now have cats as a design for this beddings with green shades and checkered accents.
Bollywood
A Bolywood themed beddings carrying light and lively shades with abstract additions.
Akita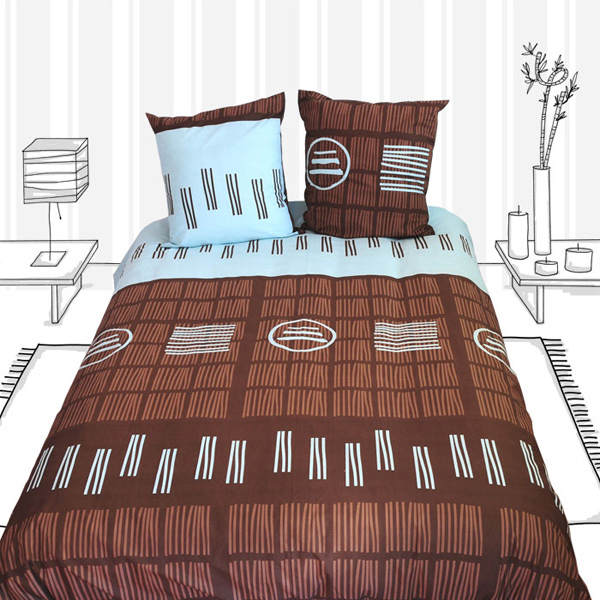 This one looks woody in nature and would give one a warm natural feel when used. It creatively and minimally used lines and circles yet still managed to attain a pretty design.
Petits Papeirs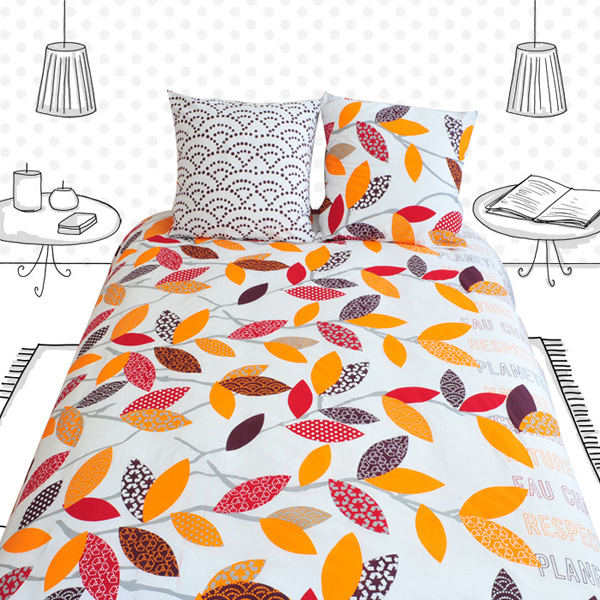 Colorful and patterned leaves fill in this sheets and pillow case. It surely looked earthy and beautiful.
New York City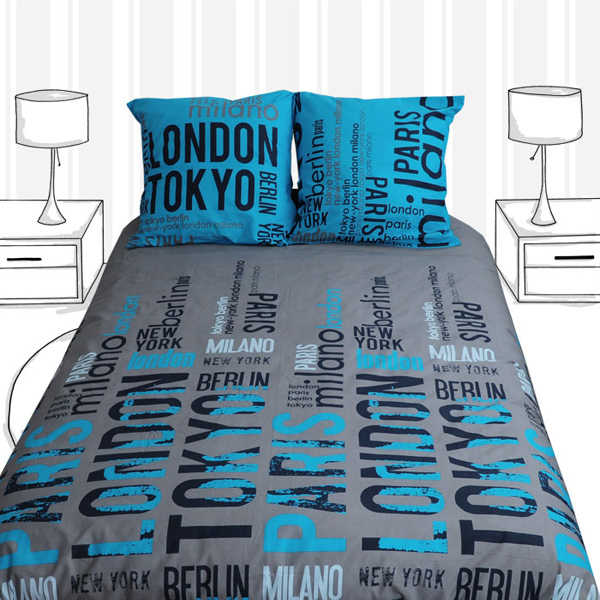 Well it is not just NYC prints that you can see here but you will also seem like travelling around the world's great cities.
Feerie Vegetale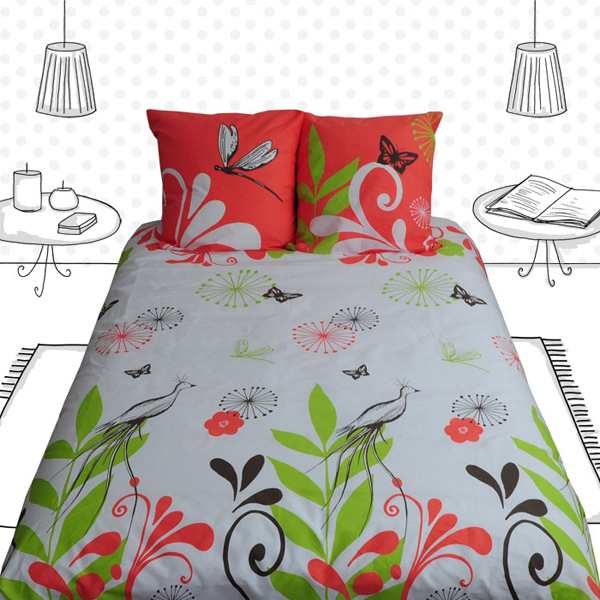 Garden-like in theme with floral swirls, butterflies and birds. The color combinations are also good making it appear lovely.
123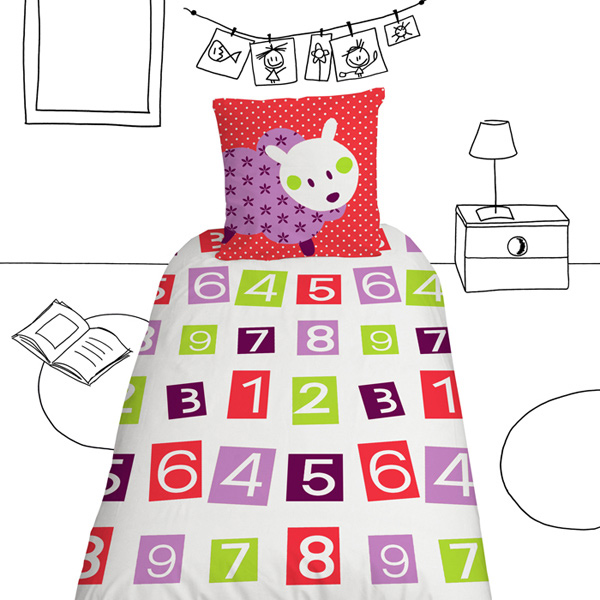 This is for your little ones with cute color combinations and the numbers 1-9 printed on it.
Patachou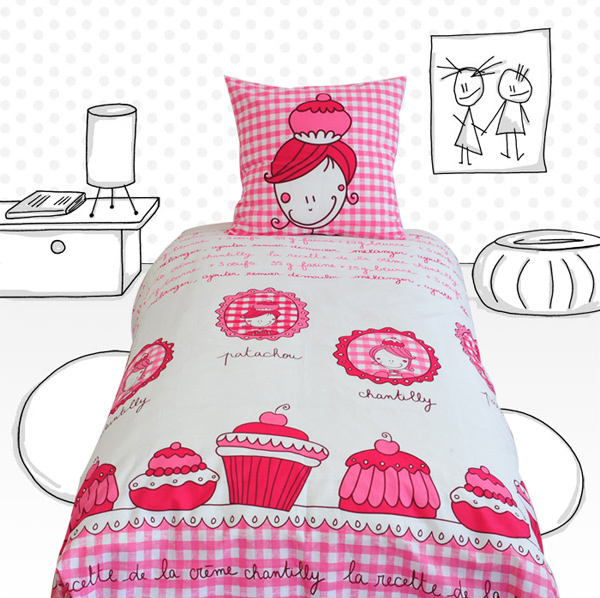 A cupcake princess is indeed cute which can also be a chic design for your little girl's beddings.
A Fond La Caisse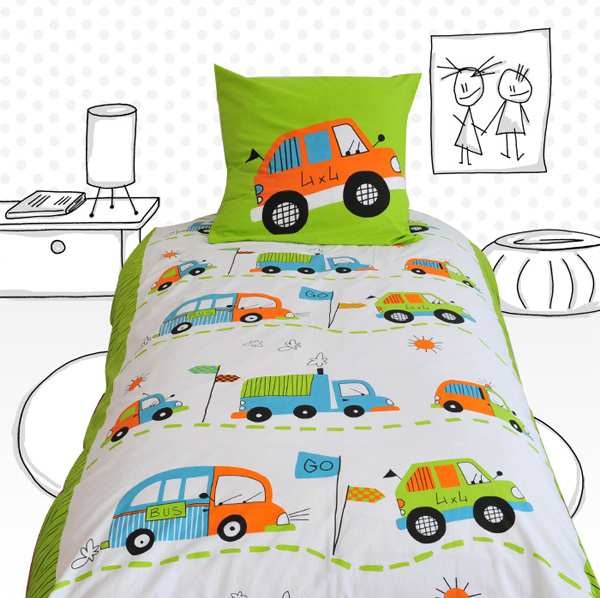 Linens for your little boy with prints of cars and buses. For sure he will be pleased seeing this.
Chevalier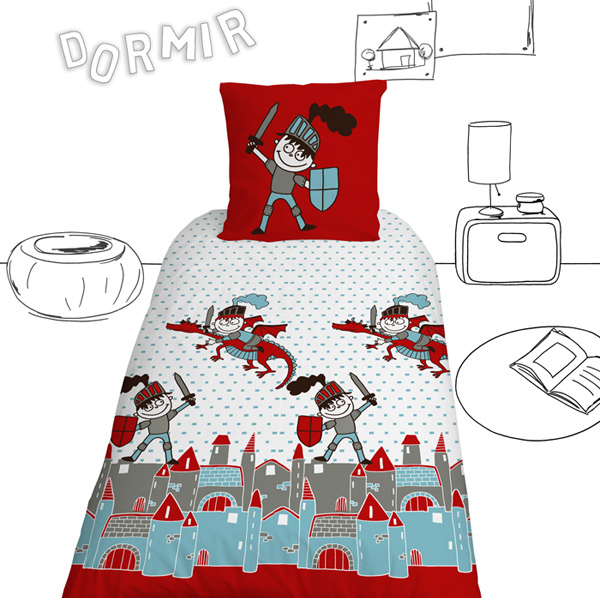 Go back to the age of castles and knights which is the theme of this bedding. It even looked great with the combination of red and blue.
Cromignon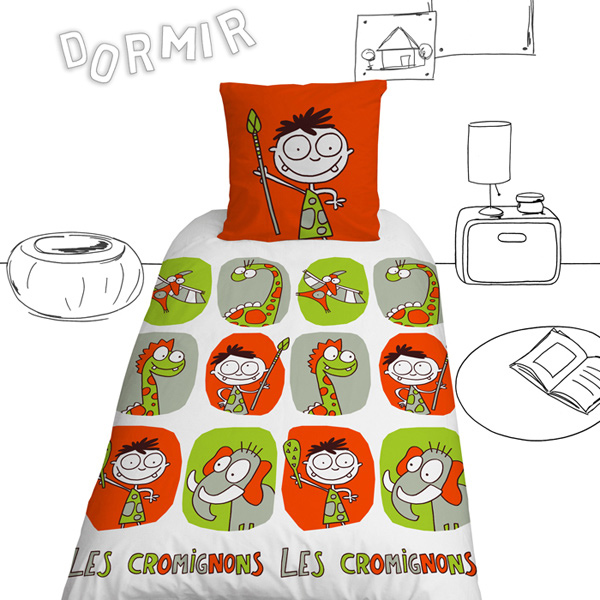 After returning to the age of castles, let us ride the time machine once more and go back to an age earlier than that during the time of the cromignons! A great cartoon creation is seen in this one with the stone-aged theme.
Aren't they fabulous? Of course they are! What more if you get to see the rest of the designs at Selene and Gaia. You will surely be impressed on how each set is done. You can see that each one is full of love and fun which can also add life and beauty to your rooms. It can even make decorating a lot of fun, too.
Aside from the beddings, why don't you try a makeover of your room and your kid's bedrooms by using the bedroom design tips we have for you. There are also a collection of children's bedroom and teen's bedroom for your inspiration. Try to check them, too.