20 Round Area Rugs in the Bedroom
If you want to add a round area rug in your bedroom, here are some ideas.
Carpet or rugs are beautiful things that we can add in our spaces either for decorative purposes or for the function of it. It could be that we do not want to walk cold, so we add carpet for the entire house or we want to hide noise (like in offices) that is why we actually use carpets. For today though, we have created a list that will show us how each bedroom utilizes the round area rugs for decorative purposes – at least for the most part.
Below are 20 Beautiful Round Area Rugs in the Bedroom that will showcase lovely bedrooms that uses round area rugs – some of them come in small sizes, while others are really large, it almost covers the entire flooring. The designs below are really nice, I think you'd want to get one or more for your own bedroom! Check it out!
1. 3 Bayswater Rd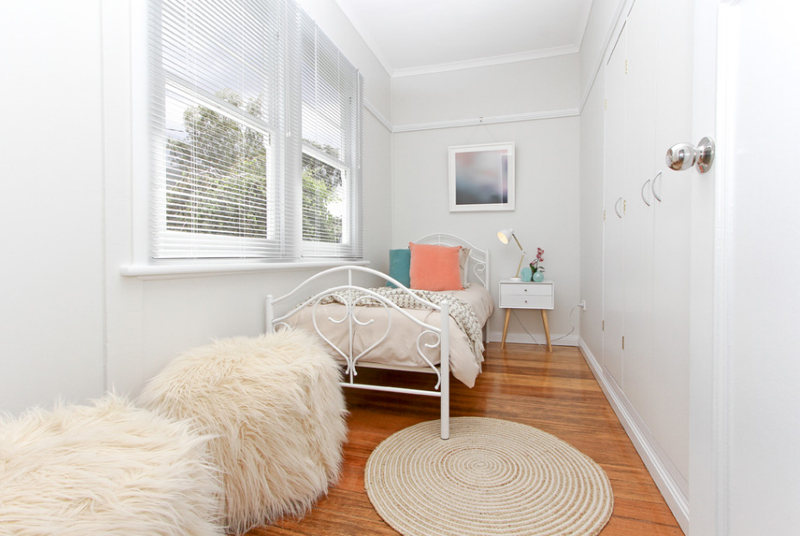 This bedroom sure looks it had minimal space so, they added a smaller bed; but look at how cute the things inside this bedroom are! The bed is joined by a lovely night stand and has furry poufs at its foot! Even the added round area rug created a contrast with the floor, its beautiful!
2. Bayside Dune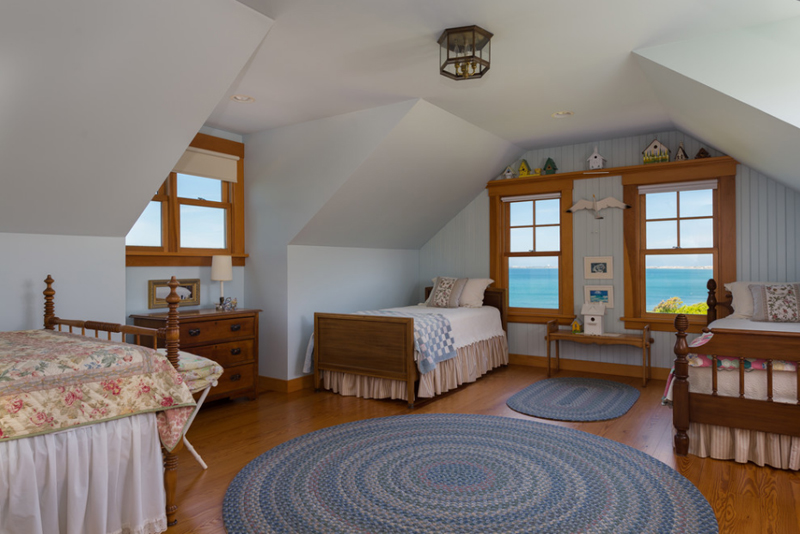 So, this bedroom sure looks shared amongst three beds! I think this a great way to allow siblings to actually bond among themselves and have more story times with each other too! Since this house has a stunning view of the sea, it's actually safe to say that the users are beach bums!
3. Charlotte Home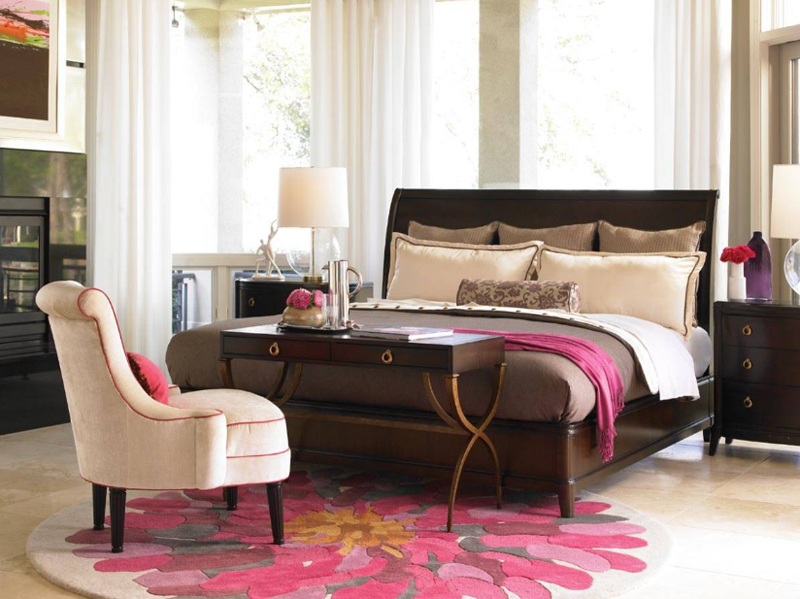 Aren't you just in love with this area rug? The fuchsia prints on it is just nice to look at and really perfect for a woman's bedroom! Even when the bed, the night stand and the table at the foot of the bed is all dark wood, adding hints of pink in here makes it known that this bedroom belongs to a woman.
4. Contemporary LD Bedroom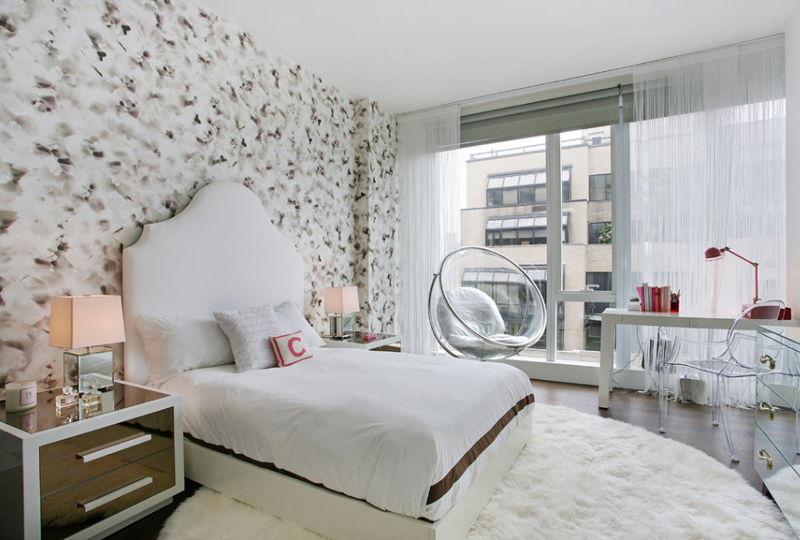 This contemporary bedroom sure looks divine! The white sheets, drapes, walls, area rug and even the furniture make this one look incredible! I think the bed in here looks really soft and comfortable for sleeping in and the additional seating area and table on the side gives the user a time to do some work.
5. Harris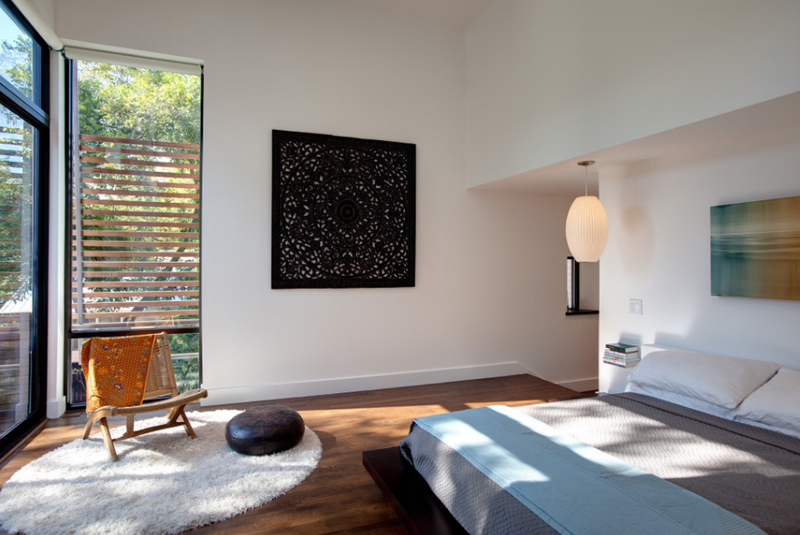 Look at how this bedroom made use of the round area rug – a nice and comfortable seating area at the foot of the bed and close to the window. Seating areas like this one allows for users to really take time to read and actually spend time in the bedroom aside from just sleeping in after a long day at work.
6. Housing in Barrio Salamanca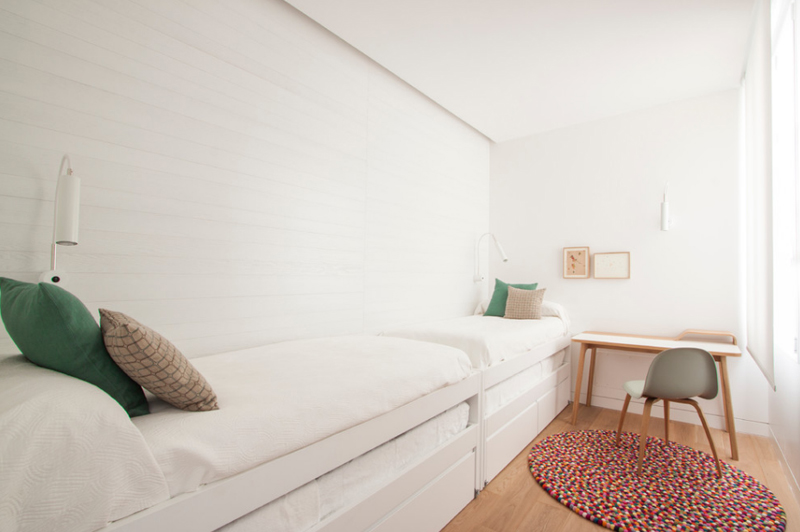 This bedroom is ideal for siblings who wants really spend time each other. Even when this bedroom has minimal space, it's great to know much they are able to maximize spaces like this. The color of the bedroom allows it to look real clean and neat and the added seating makes it fun to read and do some homework.
7. Lake Toxaway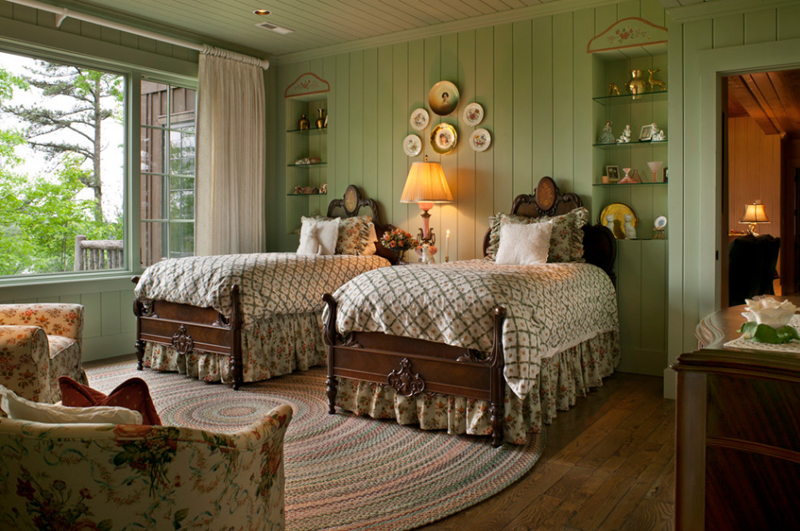 This is one traditional bedroom located at Lake Toxaway. Pretty cool name for a lake, right? Anyway, I guess that this bedroom couldn't look as comfortable and as homey as it is without all the factors in this bedroom – the beds – the comfy armchairs, the decorations on the wall and the round area rug on the floor.
8. Las Olas River House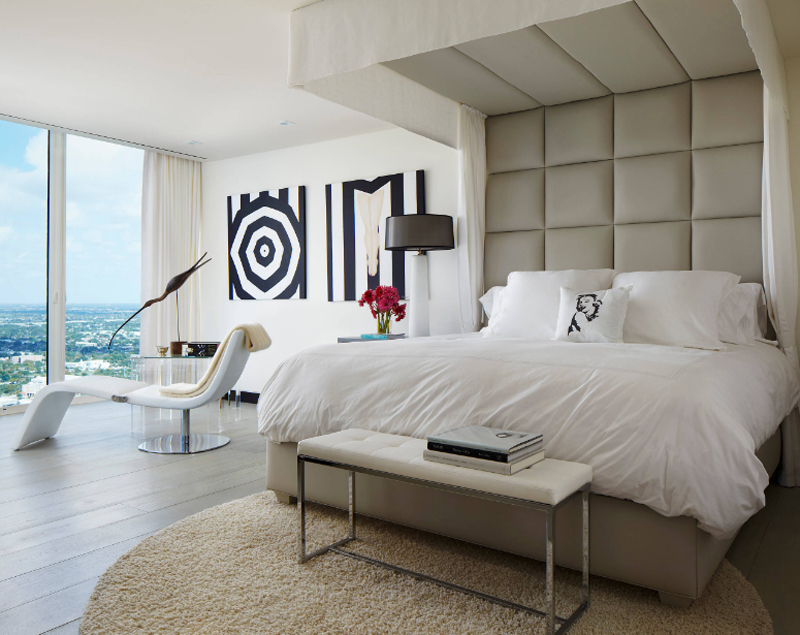 Neutral colors were used in this bedroom and it sure made a whole lot of difference. If you go to a hotel, most bedrooms especially the suites – usually look like this one. Pretty, clean and very much sophisticated. Using the neutral tones is usually the go-to for hotels as well.
9. ModMobili Denver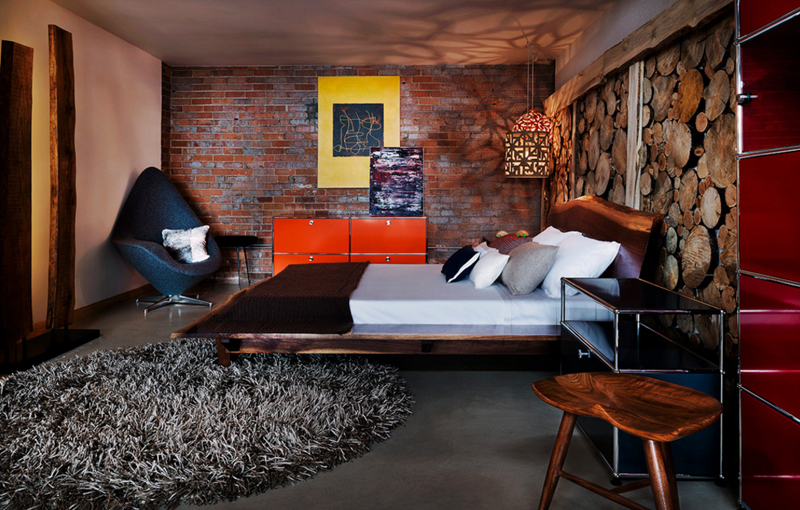 At first, I actually wanted this bedroom to be in the beginning of the list because of how interesting it actually looks – but I decided otherwise since this could a great climax for this list – like a twist in a story. The materials seen in this bedroom is so much – it somehow seems crowded and shocking to the eyes.
10. Montreal Residence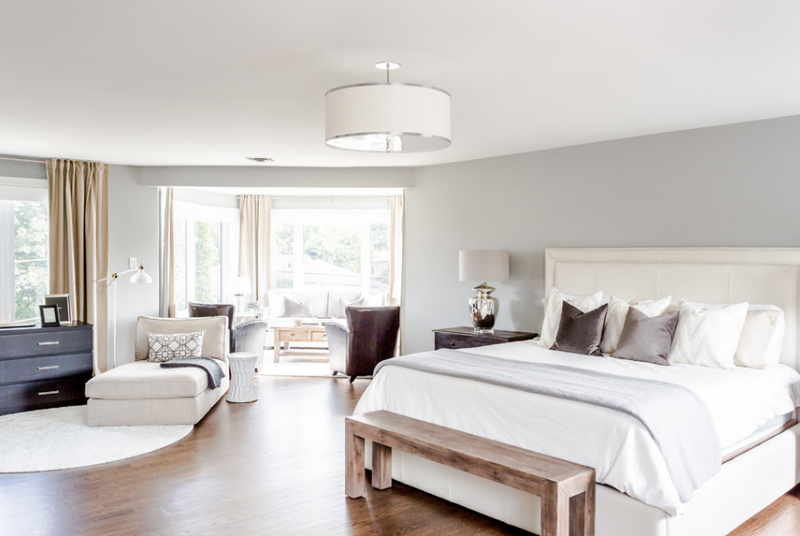 This Montreal bedroom sure is large and beautiful. The look is almost minimal that they are able to show how large this bedroom really is. Choosing not to add many patterns for a space like this one could mean that the home owners value more calmness and rest for the bedroom.
11. Mountain Lodge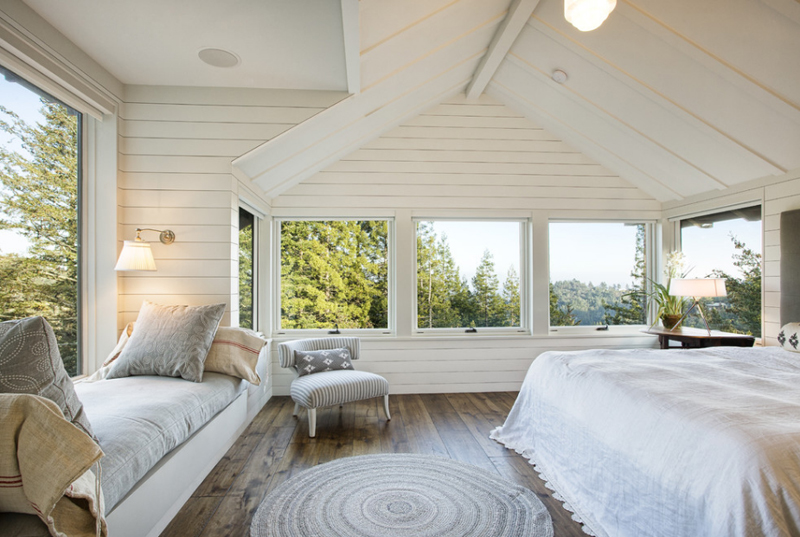 This mountain lodge home looks traditional enough to be really homey. The fact that this bedroom is graced with a beautiful view of the mountains and the sky – I think staying inside the bedroom could be something of an issue because going out sure seems better.
12. Parkos Arnall Residence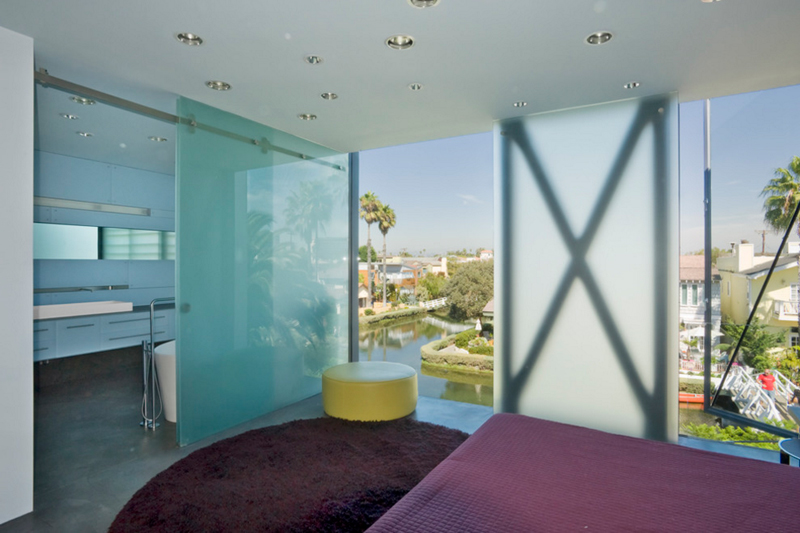 I hope that we could see how beautiful this large bed is because looking at this bedroom and that incredible view, I think that this bedroom deserves such a lovely bed to match!
13. Philadelphia Contemporary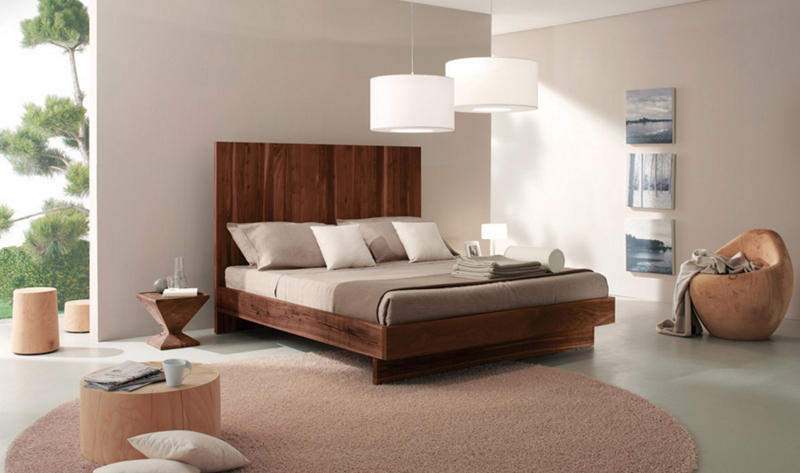 This large area rug is just as an additional decor to this bedroom which showcases this lovely looking bed which is the star of the show. The color combination and contrast of colors in this bedroom sure is a charmer!
14. Purdue House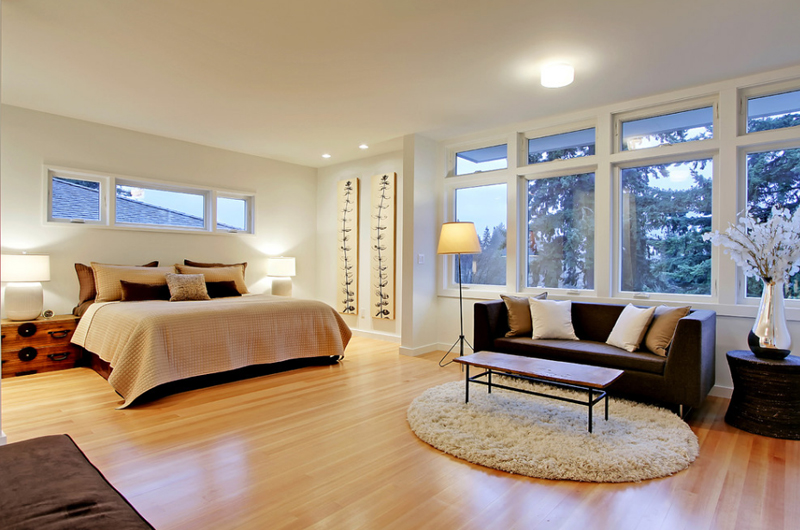 At first glance, I thought the wall decors beside the bed were actually surf boards! Well, they aren't but sure add a bit of an Oriental flare to this stunning bedroom! The small sitting area is adorned with a furry area rug which sure looks inviting!
15. SLC Contemporary Bedroom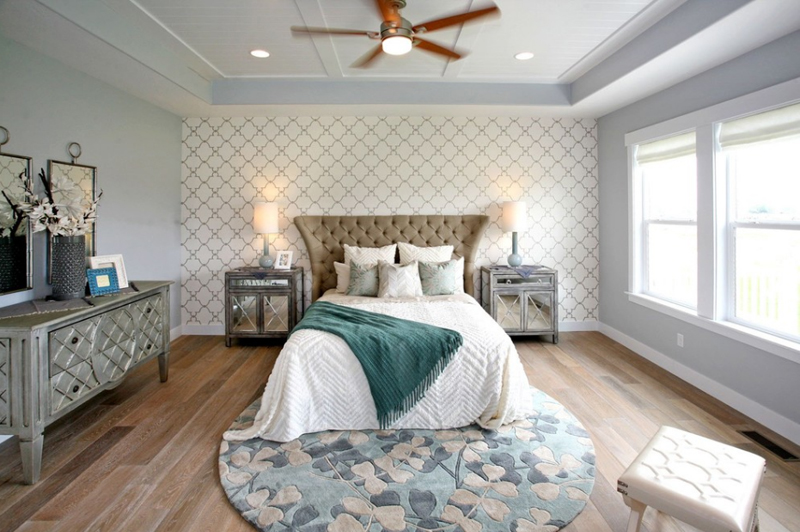 The lovely printed area rug sure looks it belongs in this bedroom! The color somehow matches with the color of the walls and the ceiling and the details complement well with the textures and prints seen in here. I also adore the large bed and I think everyone who sees it will love it too.
16. South Beach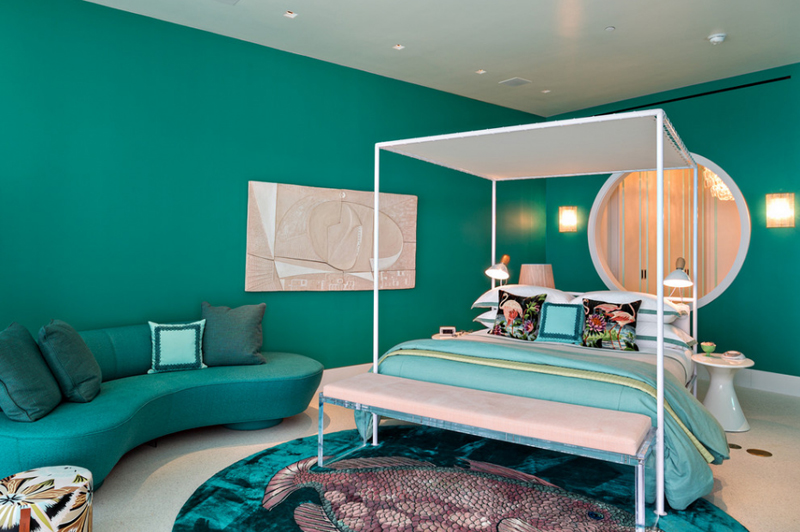 Seeing this lovely rug made me think that it is quite possible that they had this one especially made for this bedroom! I mean look at this lovely bedroom! Although of course, there are times when home owners design their spaces around something and it could also be possible that when they got this rug, they considered designing and entire bedroom around it.
17. The Bayfield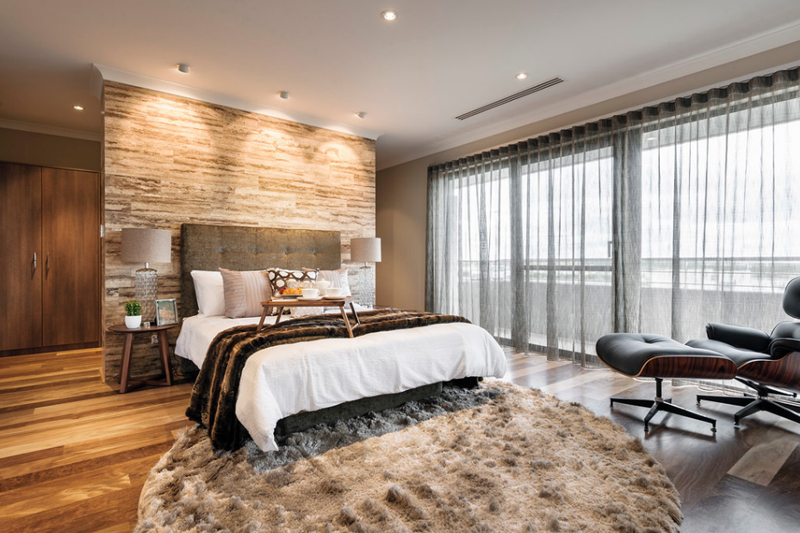 A faux fur rug is adorned in this gorgeous Bayfield bedroom. The color of the rug blends well with the color of the flooring and the accent wall behind the head board; even the additional mid-century arm chair and foot rest on the side match with it too! How's that for an area rug?
18. Tranquil Getaway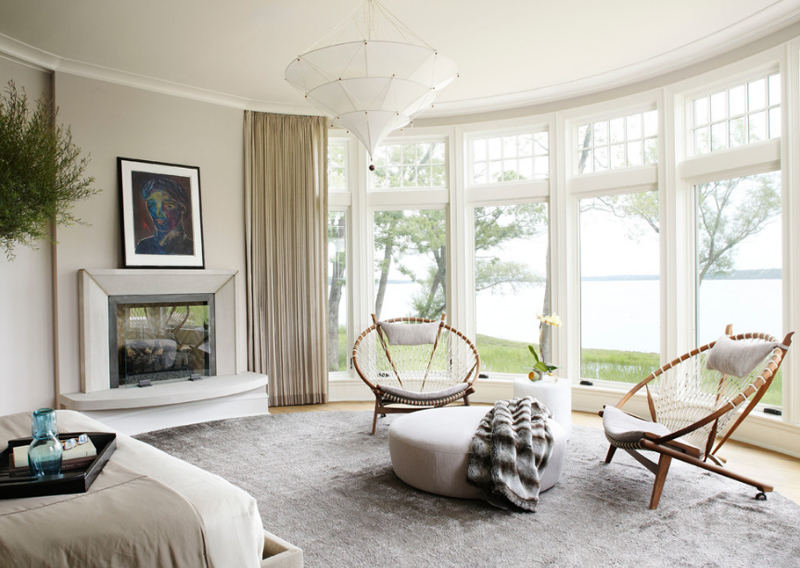 This might be the largest round rug in this list – and I must say, I think that this is in fact a carpet! The color looks really great and it sure looks incredible against the color and material of the furniture on it and with a view like this one, I think, this bedroom is perfection!
19. Veranda Carla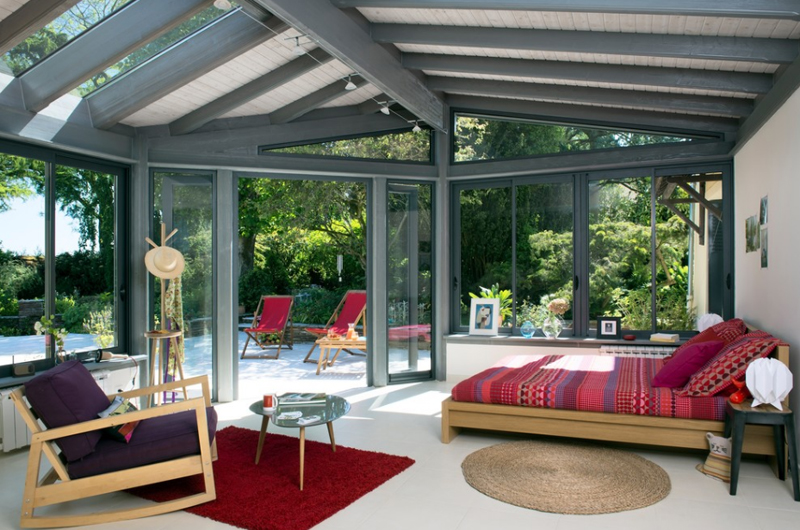 This list has a lot of area rugs like this one – in different sizes and design. I once saw a video how these rugs are made and it looks simple when you're actually looking at it but I'm pretty sure that the people making them are so good, they make it look easy. See how this rug puts everything in this bedroom together!
20. Yuma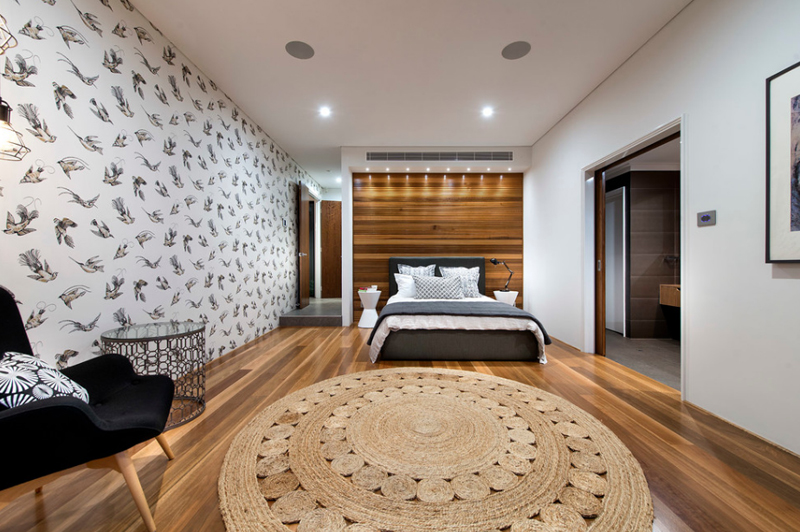 Well, what do you know? A stunning round area carpet made with love and care! The material belongs to the rattan family which makes it really look all natural and very Earthy; this beautiful area carpet is basically what makes this bedroom look more stunning!
The 20 Beautiful Round Area Rugs in the Bedroom sure made you think about getting some pretty rugs, right? Because I know I did. Of course there are tons of choices out there, you might even consider getting the rectangular ones like on the list of 23 Carpeted Contemporary Bedroom Designs. Whichever you choose though, I think your bedroom would turn out wonderful! Just like all the bedrooms in these lists!