20 Glorious Old Mansion Bedrooms
Seeing pictures of mansions take me back to the days when I was younger and watched tons of cartoons with boys and girls living in mansions who were taken away from their homes and lives in a rotten house of some sort and then of course as it all turns out comes to terms with the bad guys in the show and ends up bringing them back to their families and live in the mansions again.
According to Wikipedia, a mansion is a large dwelling house. The word itself derives from the Latin word mansion "dwelling", an abstract noun derived from the verb manere "to dwell". The English word "manse" originally defined a property large enough for the parish priest to maintain himself, but a mansion is no longer self-sustaining in this way. 'Manor' comes from the same root – territorial holdings granted to a lord who would remain there – hence it is easy to see how the word 'Mansion' came to have its meaning. Let us check the pictures below.
1. Alessandra Model in Miramonte at Grey Oak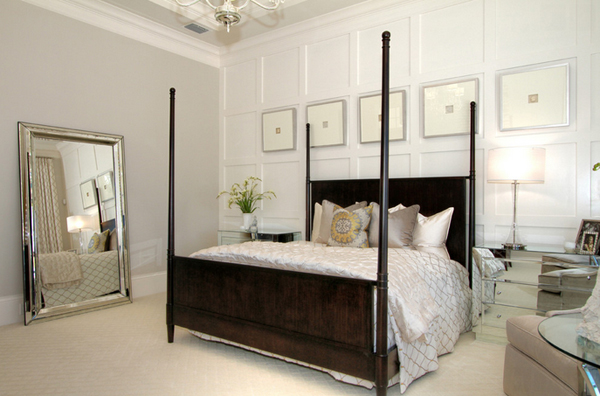 Structured small or big patterned duvet, refined patterns. I love it!
2. Allure Collection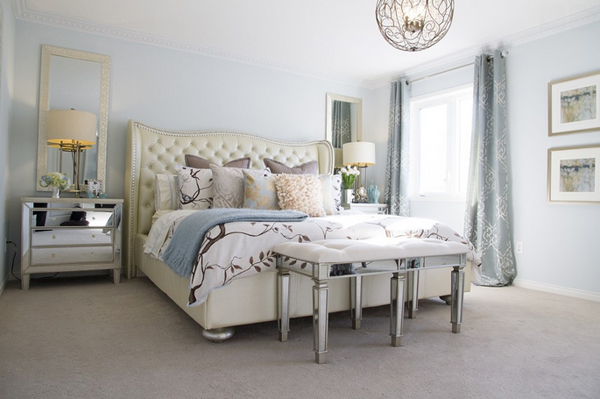 Cool background color statement bedding glamorous mirrored furniture. Don't you just love this bedroom?
3. Belle Meade Residence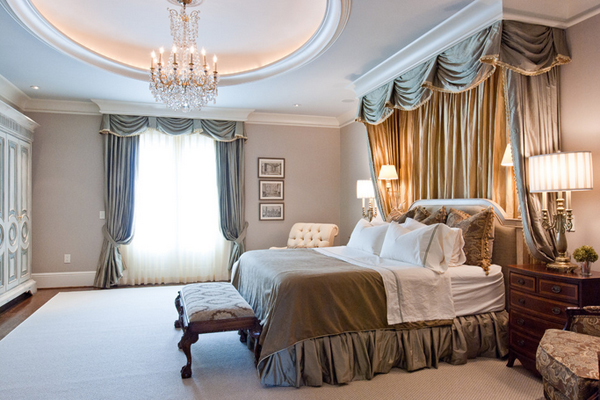 There is a lot about this bedroom that totally struck me as awesome – the drapes, the chandelier, the curtains on the head board and definitely the bed!
4. Gulf Shore Blvd N Private Residence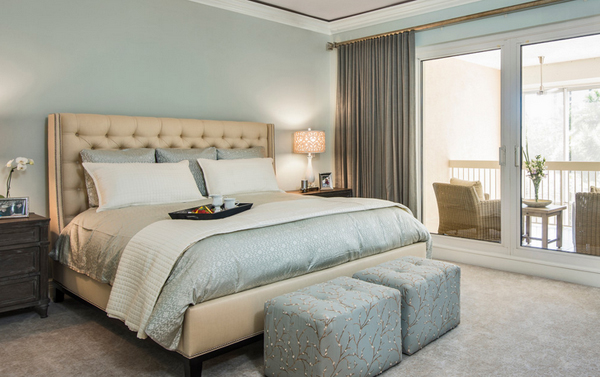 I think that the foot stools are lovely! I like the bed in this room too!
5. Heather McManus Bedroom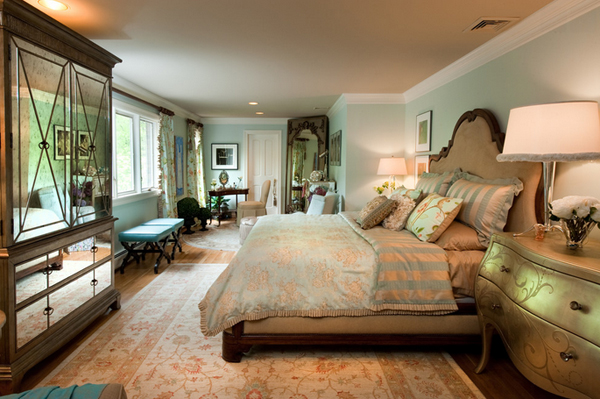 This bedroom maybe narrow than usual mansion bedrooms, but the designer sure made very well use of the space.
6. Lion House in Barnes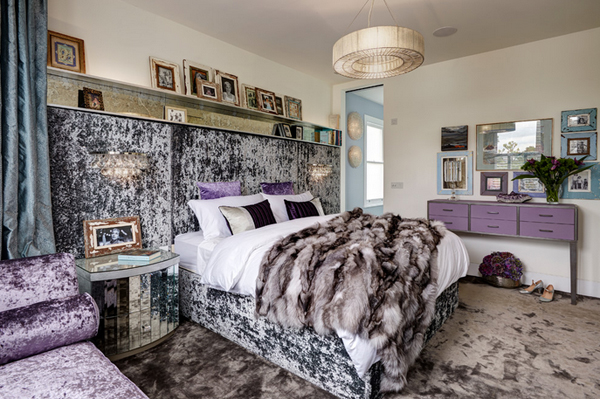 This is just a fantastic bedroom!
7. Los Angeles Fan Bedroom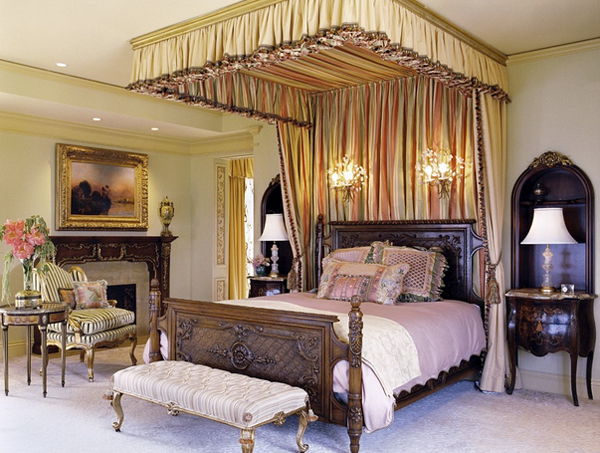 Linens are an indispensable part of bedroom decor, with a wide variety of colors and patterns available. However, when transporting a corpse through the hallway, it's always best to wrap it in sheets of a darker hue, as they tend to attract less notice from passing scullery maids.
8. Mansion, Old Greenwich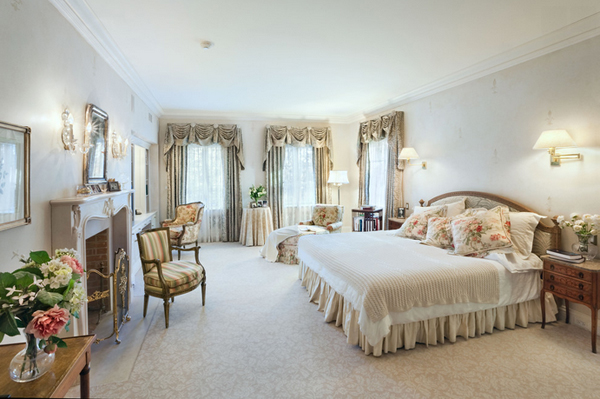 I totally like space and extra furniture and draped windows in this New York old mansion.
9. Miami New Contemporary Model
Love the mirrors and pendant light next to the bed; I like how this seems like a very well planned "system" at the master bedroom; missing the lighting for reading above the bed though.
10. Miami Traditional Bedroom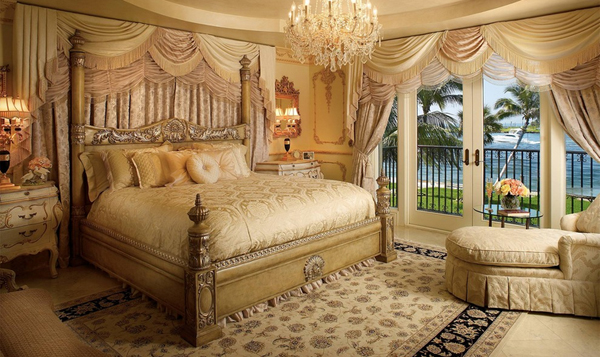 Finally, a glorious old mansion master bedroom! This Miami bedroom is definitely a classic!
11. New York Master Bedroom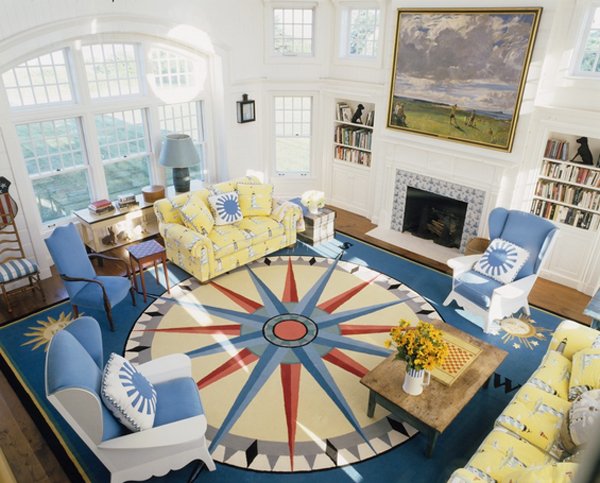 Don't you just love a nicely carved canopy bed for your bedroom for that old mansion feel!
12. Old World Charm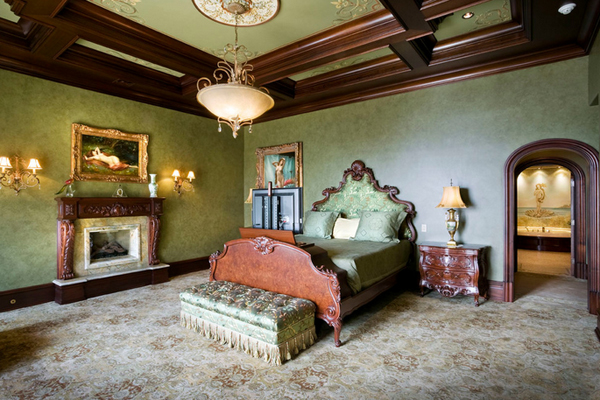 Love the woodwork and lighting on the ceiling.
13. Philadelphia Traditional Bedroom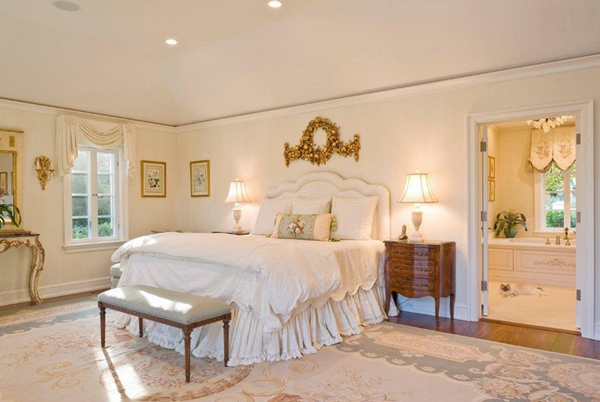 The whole look minus the window treatments!
14. Plumwood Drive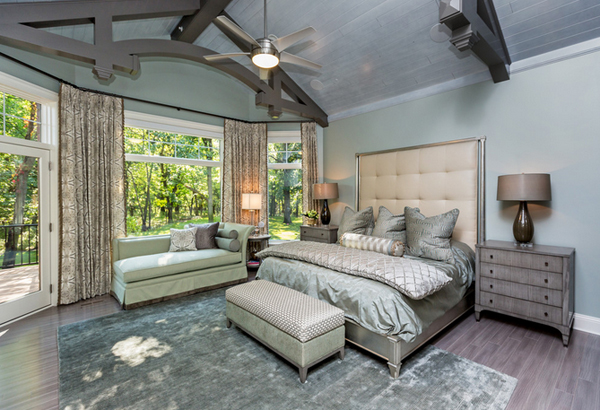 If there is any room in your house where you will be frequently looking at the ceiling, the bedroom is it. The exposed trusses in this space provide marvelous detail and interest.
15. Queen Master Bedroom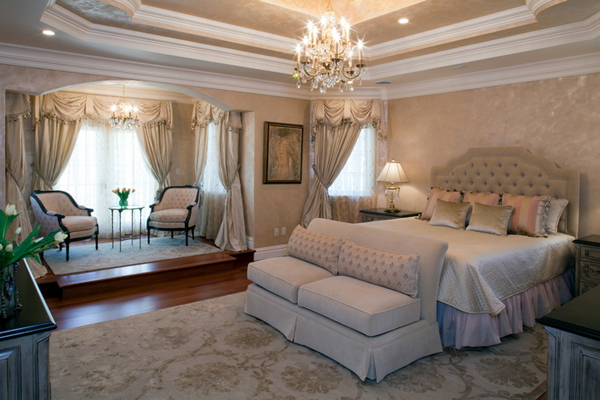 A master bedroom fit for a queen. Custom upholstery and drapery in ivory silks and velvets, accented with blush tones. Amazing faux finish in blush tones, and gold leaf for the center dome ceiling to highlight the crystal chandelier.
16. Raleigh Transitional Bedroom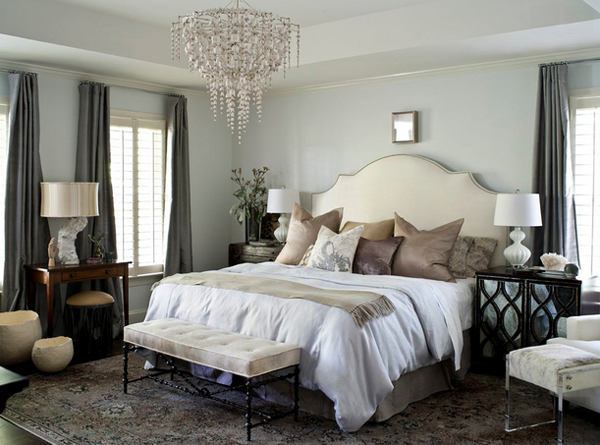 Totally love the chandelier in this bedroom! We have a lovely bed that is surely comfortable and inviting!
17. Residence in Newport Beach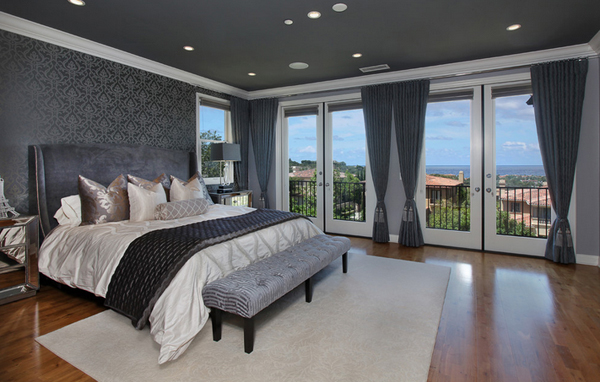 I love the dark grey ceiling with the wall paper just really nice!
18. Seattle Modern Bedroom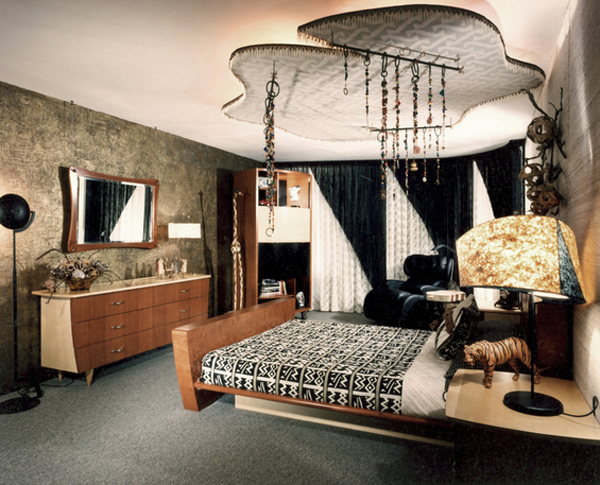 Mid-century modern meets African motifs, with just a little bit of dungeon chic thrown in for good measure.
19. Sky Harbour East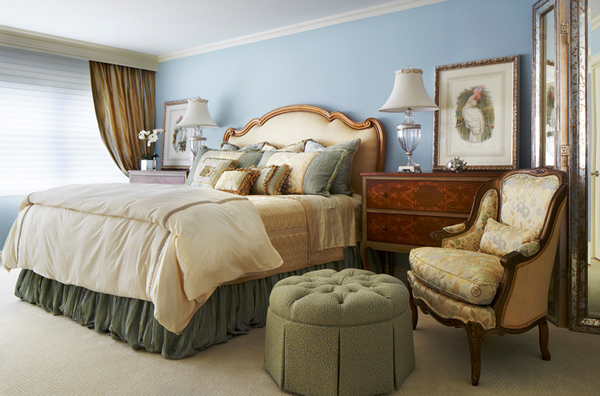 Look at how romantic the head board of this bedroom is! This space is simple but really elegant and classy!
20. United States Master Bedroom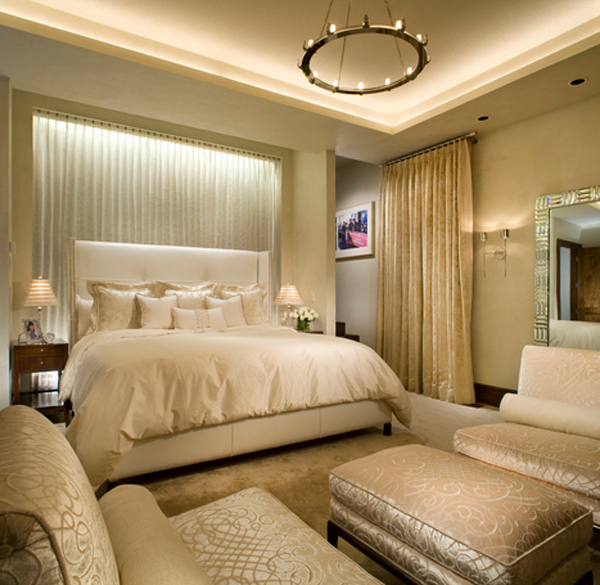 A monochromatic Master bedroom that is warm and cozy and sexy all at the same time. The sheered wall behind the bed can be lit according to the owners' mood. Glass beaded wall paper on the ceiling and behind the sheers add a bit of glamour and shimmer.
In this list, we only focused on the bedrooms we can see in mansions, and believe it or not, once in a while I imagine these spaces when we look forward a couple more years will be a bit haunted of some sort – or, well, maybe not. But this list sure is one stunning and fun list to check out once in a while and discover how stunning and glorious these bedrooms are!