20 Appealing Bedrooms With Concrete Walls
There are more than one ways to decorate the bedroom. The interior could look simple or it could be filled with various colors, textures, and patterns. But whatever you do with space, see to it that you could add personal touches to it because that makes it beautiful and unique. For today's feature, we collated bedrooms with concrete walls. Well, what come to your mind could be industrial spaces but that isn't the case. You can actually do more than just an industrial bedroom.
So, if you are wondering how you could decorate your bedroom with concrete walls, this post will surely give you that answer. Aside from that, we are certain that you would appreciate concrete more after seeing this beautiful list of bedroom interiors. And this will also make you realize that not all concrete finishes are merely for industrial bedroom spaces. Let us take a look at the bedrooms below.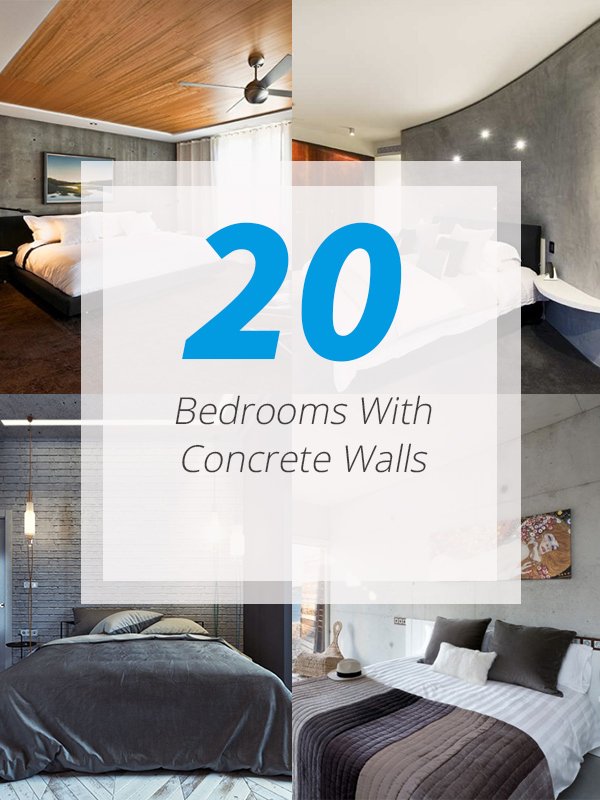 1. Bedroom 561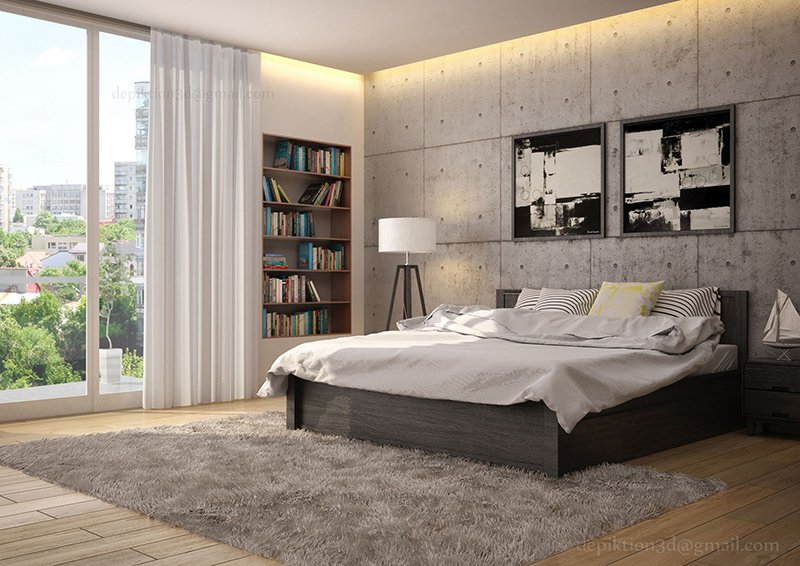 A modern bedroom features a concrete wall that is molded to form squares. Circles are also added to make it appear like a panel is bolted. And I also like the wall art in black and white.
2. Vail Ski Haus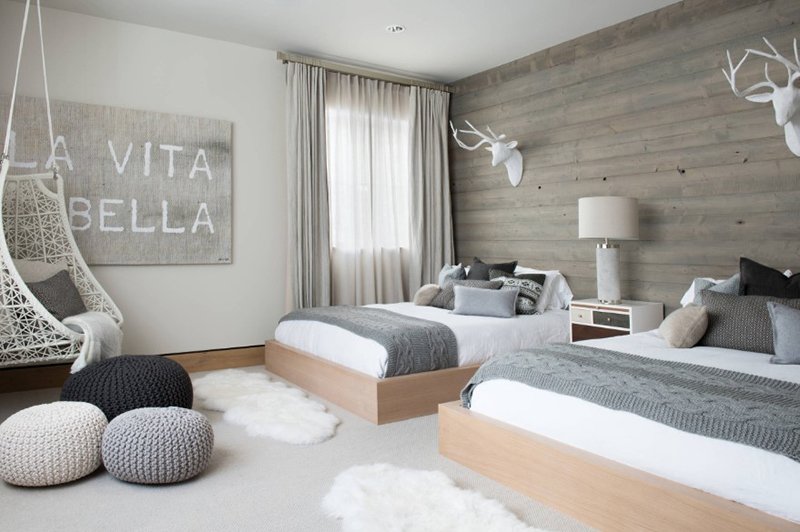 This bedroom has a lovely balance of rustic and modern design. This look can be achieved by using wooden wall panels on top of concrete. The aura of this room is so warm indeed!
3. Sweeney Lake House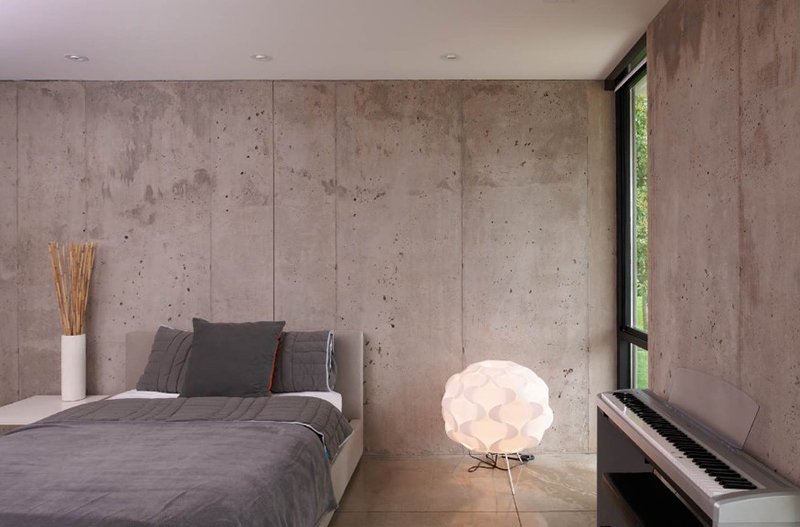 A simple bedroom with concrete walls and floor to ceiling window. Notice the minimal furniture inside it and the gray color which compliments to the concrete wall.
4. Introvert | Extrovert House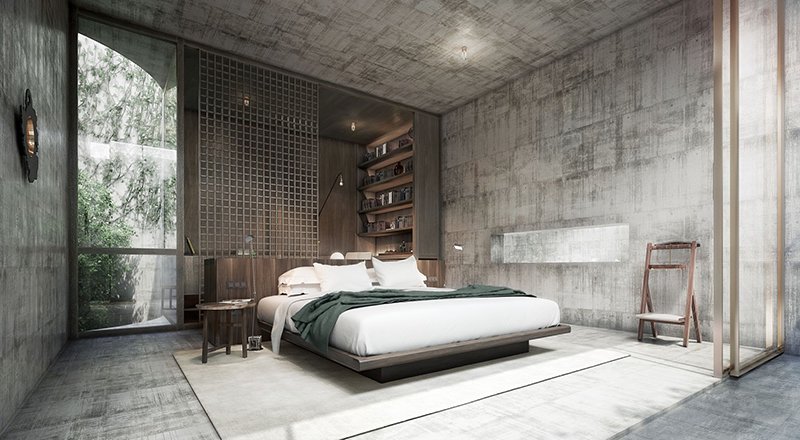 Isn't this a dramatic bedroom space? Aside from the sleeping area, it also has a study and working area behind the header/divider. Nice, right?
5. Bedroom Rendering 7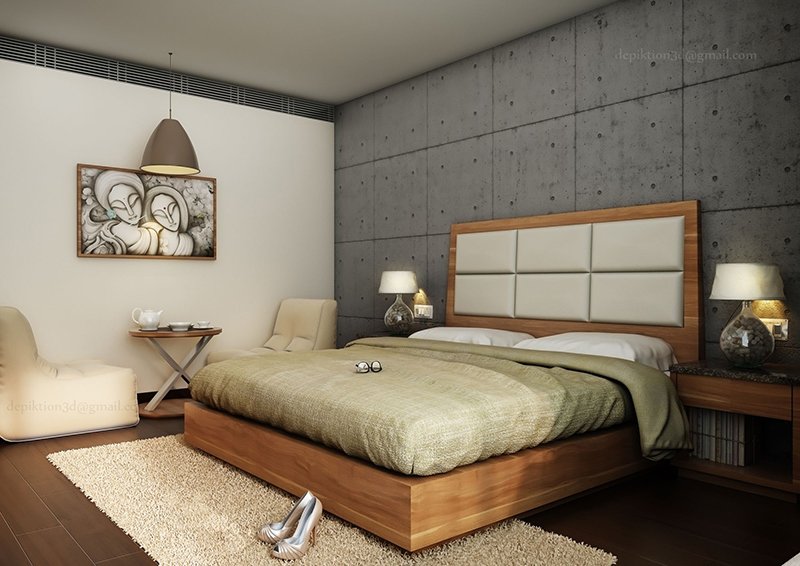 The wall of this bedroom is similar to that of the first image but you can see that the interior is totally different. This shows us that there are indeed many ways to design a space.
6. Prospect Heights Row House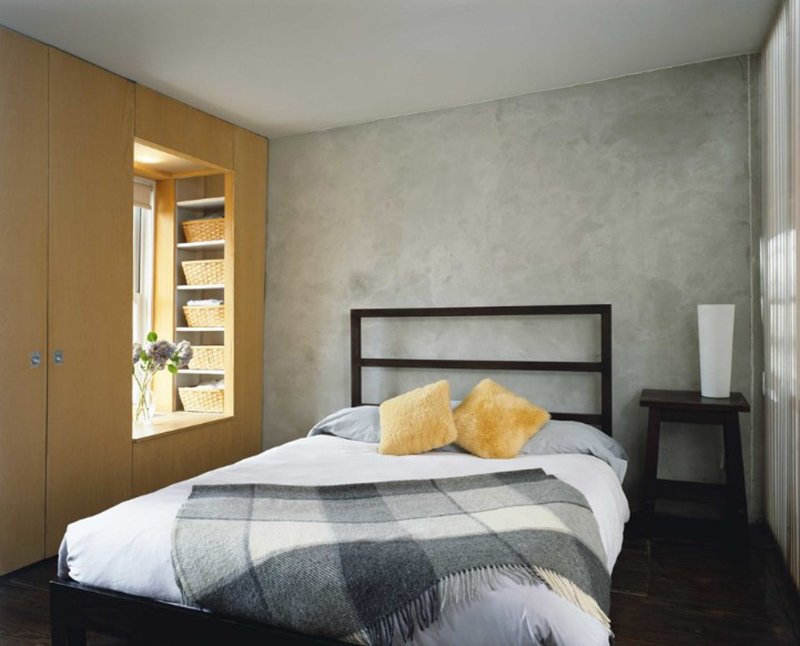 Aside from the concrete wall, it has a window with a bench and a storage on the sides which makes the space unique.
7. Keizersgracht Slaapkamer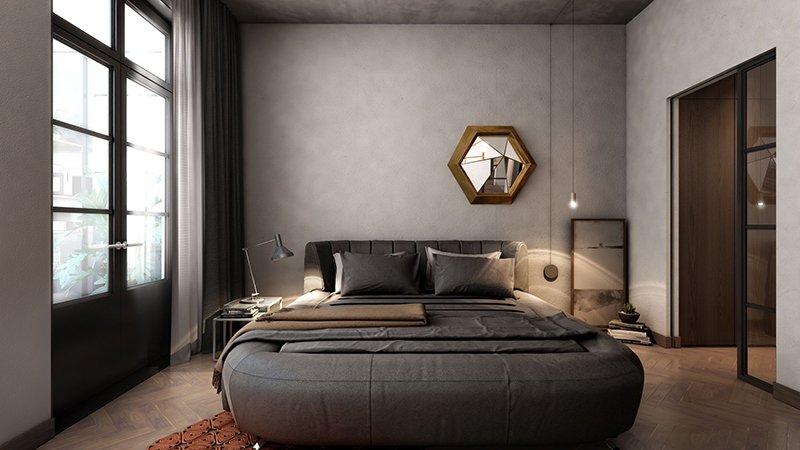 I like the design of this modern bed in gray. It matches well with the walls as well as the wooden flooring.
8. Dalston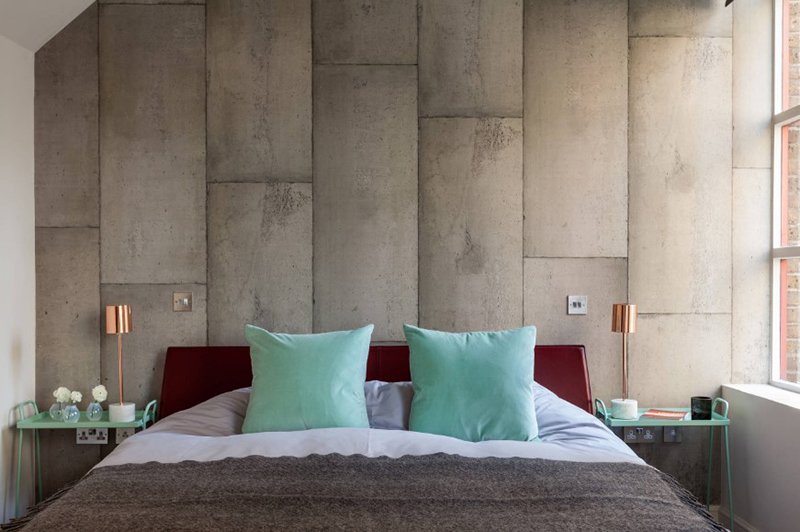 Another way to make the concrete wall appear beautiful and unique. It does look great a backdrop here, right?
9. Dark Bedroom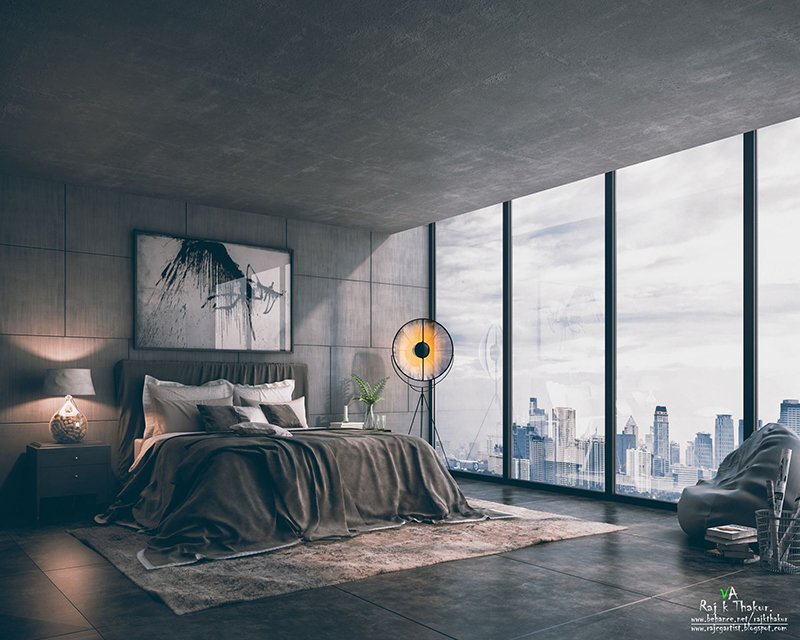 This one has a neater way of creating lines for the concrete wall. The ceiling is also finished in concrete as well. But what is really lovely in this bedroom is the bed and the lights. And of course, it is cool that it overlooks the city.
10. Loft Bedroom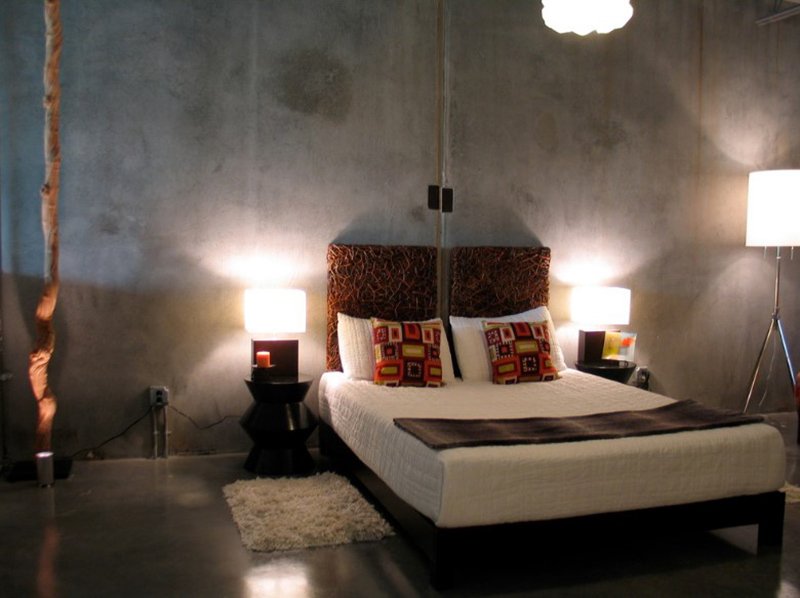 This loft bedroom has concrete walls and flooring. It also features natural objects like the vine sculpture and the woven seagrass panels as headboards that bring warmth to the space.
11. New Forest House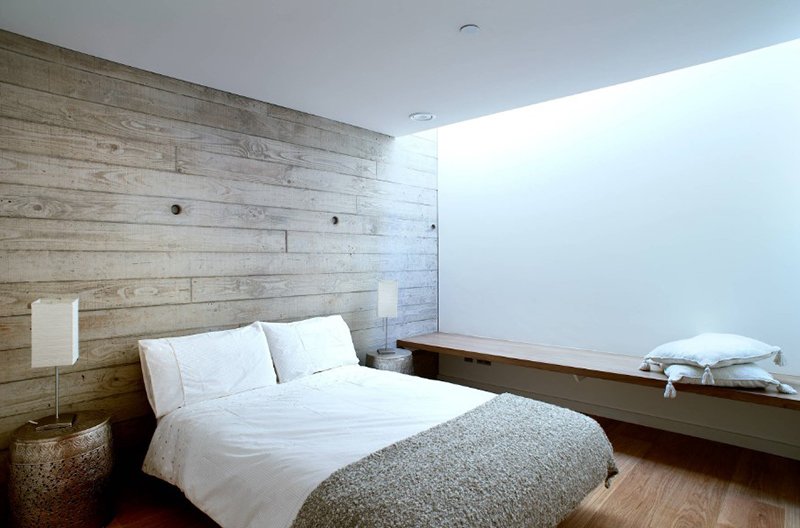 According to the designers, they used Douglas Fir timber as the stuttering to form the concrete wall. The texture of the timber was left imprinted on the wall. This is a technique that is used by builders.
12. Contrate Bedroom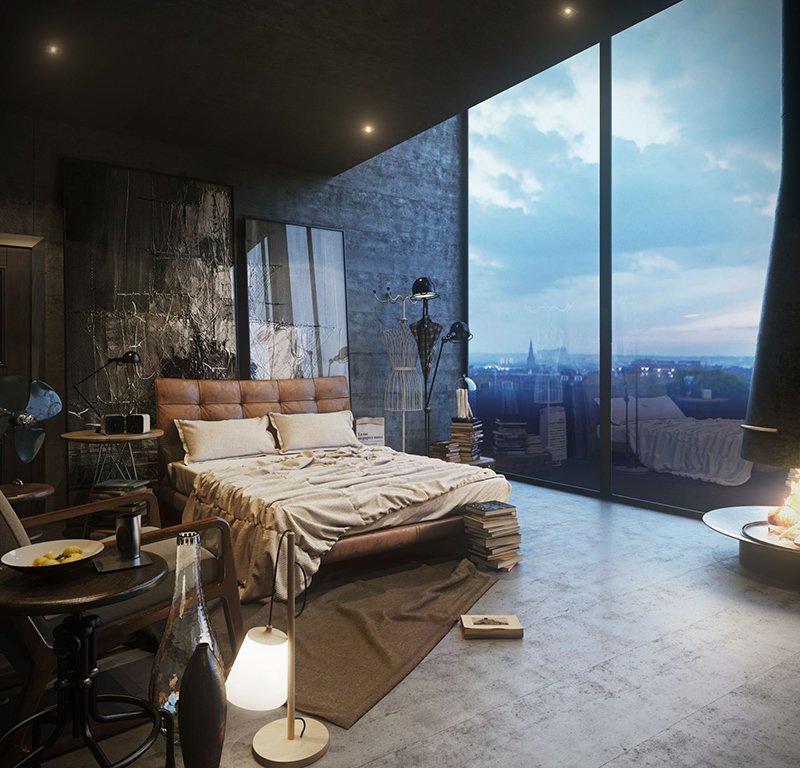 You will surely love the look of this bedroom. It looks very creative and also full of drama.
13. Coeur D'Alene Residence on Lake Coeur D'Alene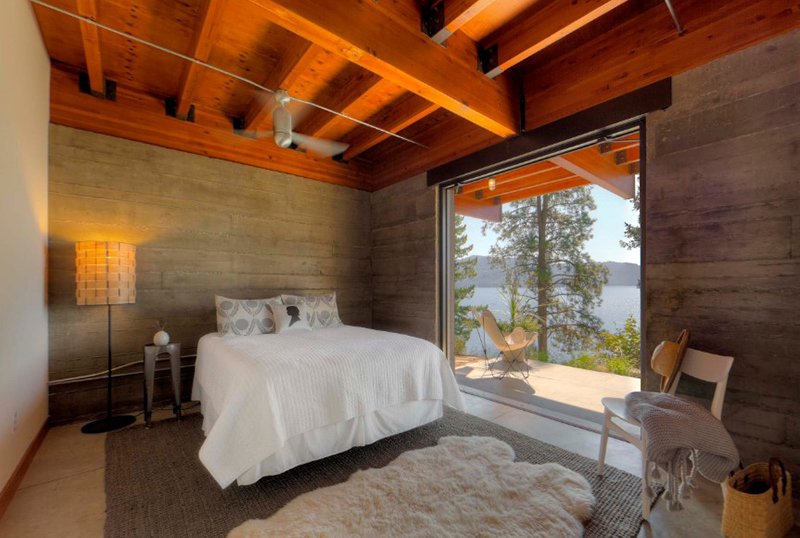 A delicate balance of natural materials and custom amenities fill the interior spaces with stunning views of the lake from almost every angle.
14. MV Bedroom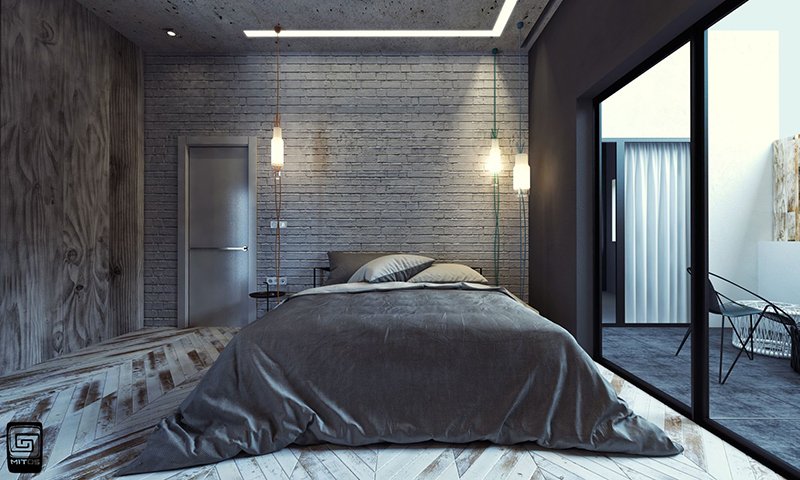 You can see different textures in this bedroom from the wooden wall on one side, the concrete wall backdrop and the wooden flooring. The wall is actually concrete and was given that brick wall look.
15. Attic Bedroom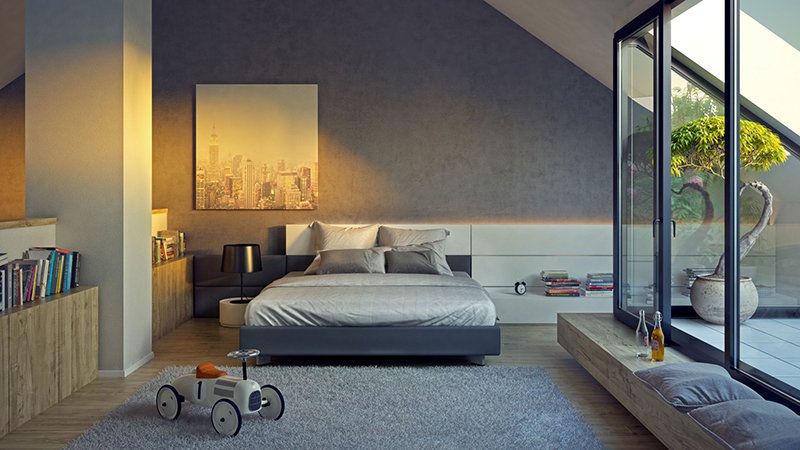 Isn't this a nice bedroom? It has a simple modern look with wooden flooring and a floor to ceiling glass window and doors that can be used to access the balcony,
16. Capitol Creek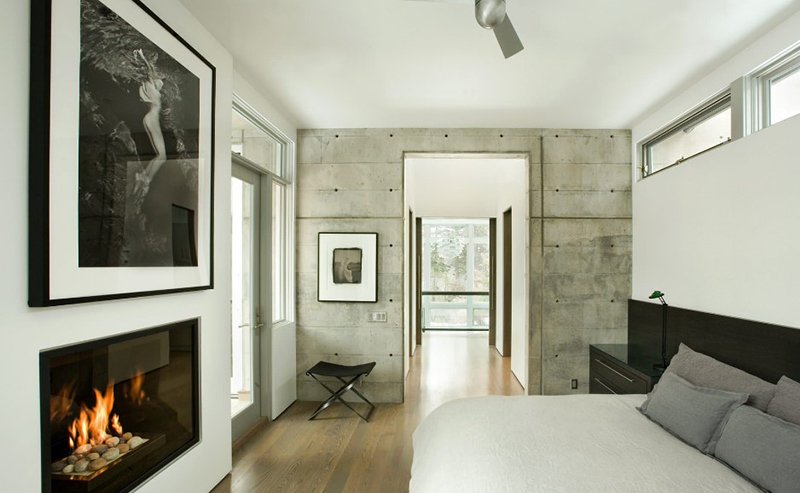 Raw concrete is used in this bedroom which lends itself beautifully to a minimalist interior. Solitary items of furniture or artwork are added in the space which fills in its nakedness.
17. SAAJ Design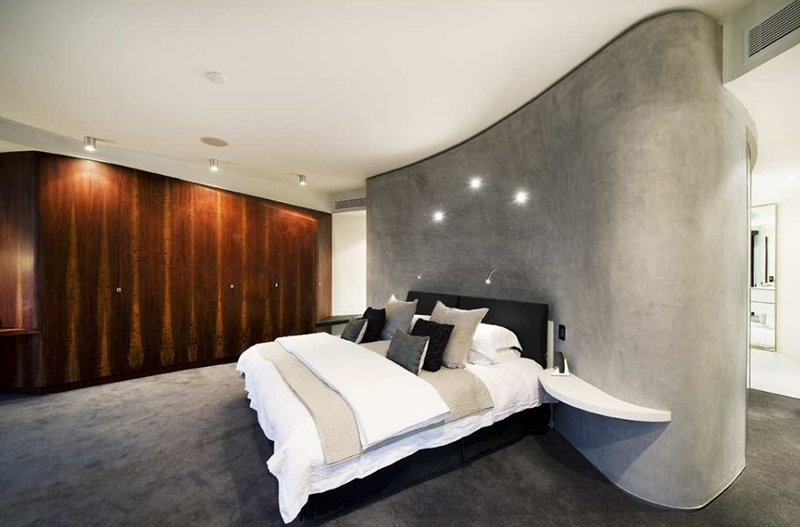 A gorgeous curved internal wall acts as a bed head and lighting area for this unique modern bedroom.
18. Salt + Pepper House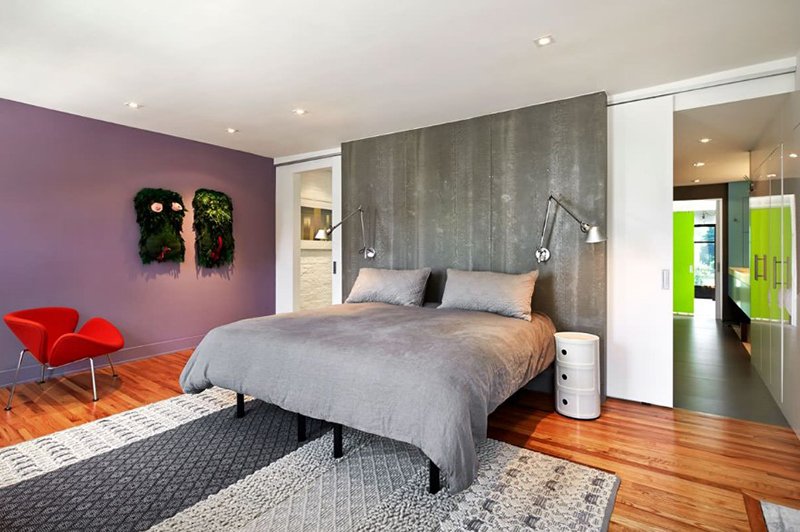 This is also a great idea on how a concrete backdrop can be added to a bedroom. The flooring of the bedroom is made from wood which compliments with the added concrete wall.
19. Toro Canyon Residence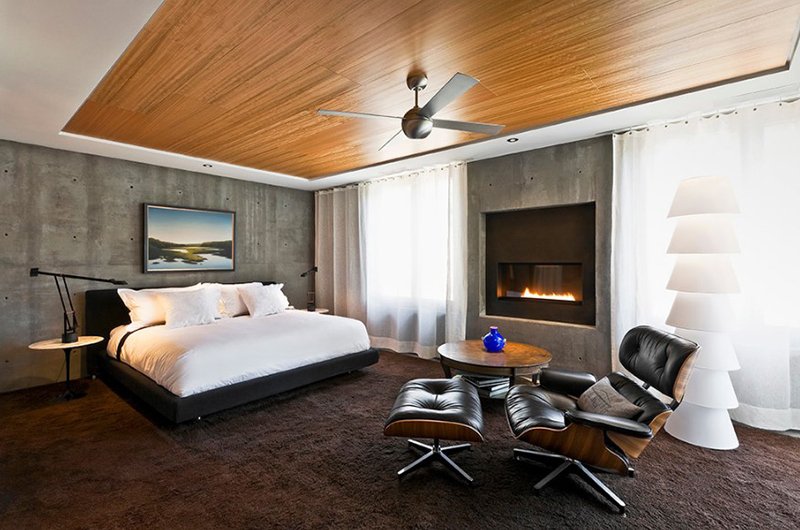 I could say that there is a balance of texture in this area as it used soft carpet on the flooring, wood for the ceiling and concrete for the wall.
20. Dezanove House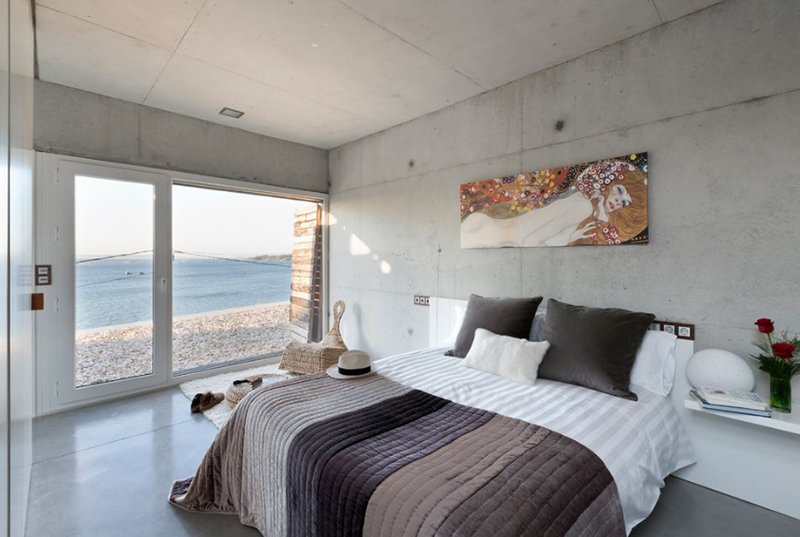 Aside from the nice interior of this bedroom, it also has a direct access to the outdoor area which has a lovely view of the beauty around it.
Don't you love this list? For sure, you would look at the concrete wall in a different way after you saw this amazing list! The bedrooms look really nice despite the concrete wall. And yes, even if it isn't painted or covered in wallpaper, it does look great. It really just depends on how the space is decorated. Looking at the bedrooms above, we can conclude that concrete walls would look good not just in the bedroom but in other parts of the home as well. Would you consider adding this to your home's interior?