18 Charming & Calming Colors for Bedrooms
In picking the color palette we want for the bedroom, or any room in the house for that matter, we usually go with two things – our gut or our favorite color and then what your designer wants.
It sometimes turn into a bit of a catfight at times because you know that your designer means well, but you want to get you want since you will be the one using the room.
But of course, designers always go for what the client wants; no matter how wrong our choices may be.
And that is why, for today, we will be showing you a list of 18 Charming & Calming Colors for Bedrooms.
This will tell you more about what are the best colors to pick when you want to make sure that your bedroom will calm and relax you, rather than get you waken up early in the morning with pain in your head.
So, sit back and relax, enjoy the ride.
Beach House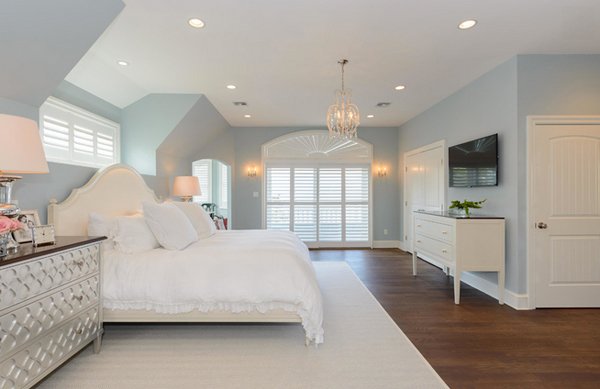 Looking at this bedroom, can you imagine being inside a spa of some sort? The color of the walls and the bed is just so heavenly and relaxing.
Cole Valley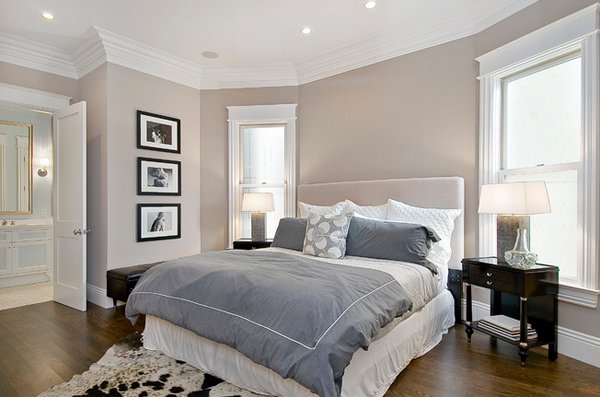 Soothing in San Francisco. The soft taupe walls in this classic bedroom make for an especially inviting environment.
Also note the colors of the cozy bedding and the traditional trim.
Downtown Naples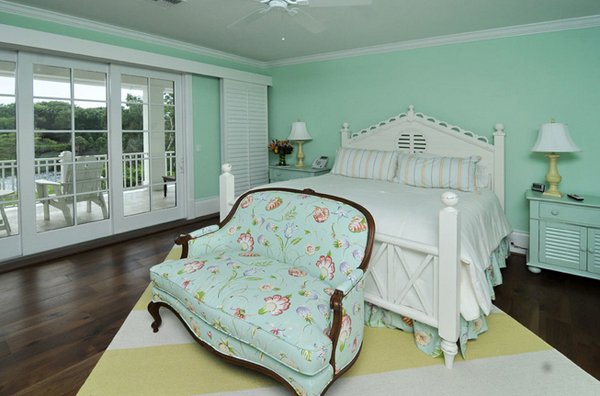 If you don't specify which direction you wish your pattern to go in, the upholsterer will put it on the way he or she thinks it looks best.
"That," says Dennis, "can make a big difference in how a pattern will read to the eye. "It can also make a difference in whether you love your new piece or are frustrated by the experience.
Houston Beach Vacation Home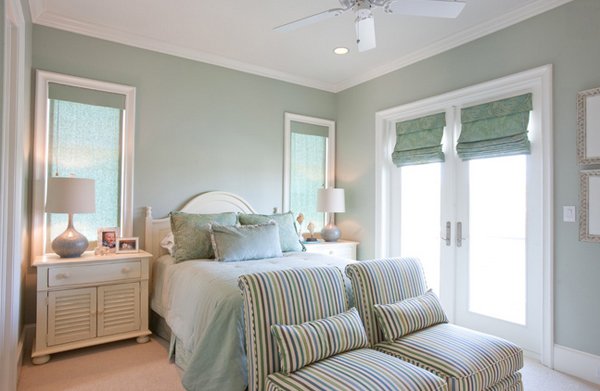 Come to think of it, this bedroom does not really look like something you can see on television that is actually a beach house of some sort because from the design and decor, this room is like in one glam hotel in the city.
Merilane Avenue Residence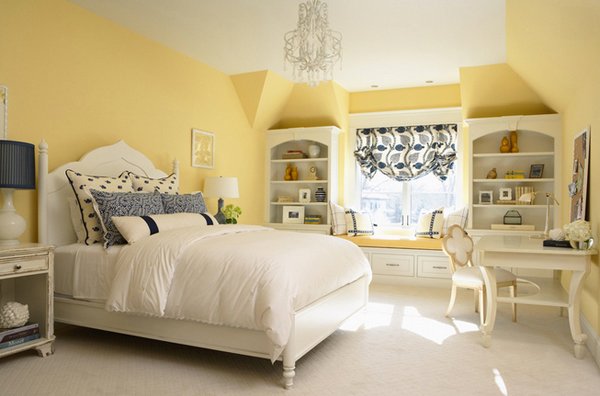 Color yellow paired with white furniture accents and neutral rug; we just love this bedroom! Note that the built-ins are great too.
Miami Residence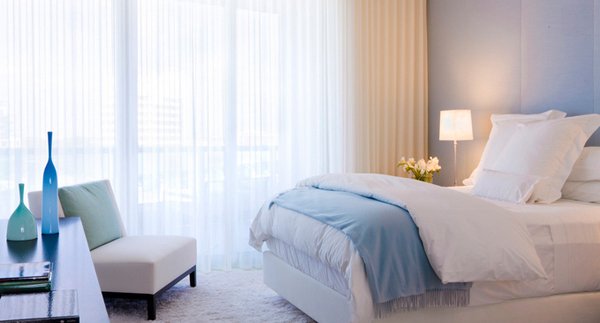 This is one bedroom you can definitely stay in for the entire weekend.
The colors are not only soothing but very homey and comfy!
New York Casual Elegance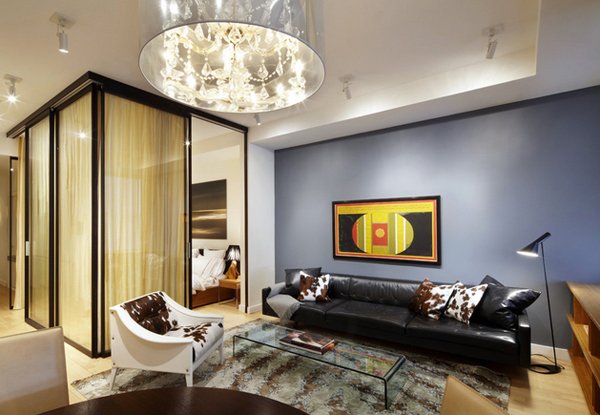 Cathedral ceiling and dormer windows – how can anyone not love this New York bedroom? The soft colors used in this space are all but stunning.
Oakland Master Bedroom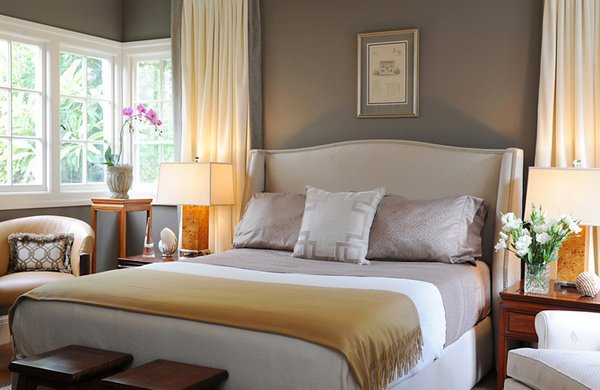 At first you see a lot of solid used in this room, but at a closer look, you'll see the sheets have a small pattern.
The addition of the camel throw and wooden bedside lamps added just enough warmth to a mostly grey room.
Pelham Renovation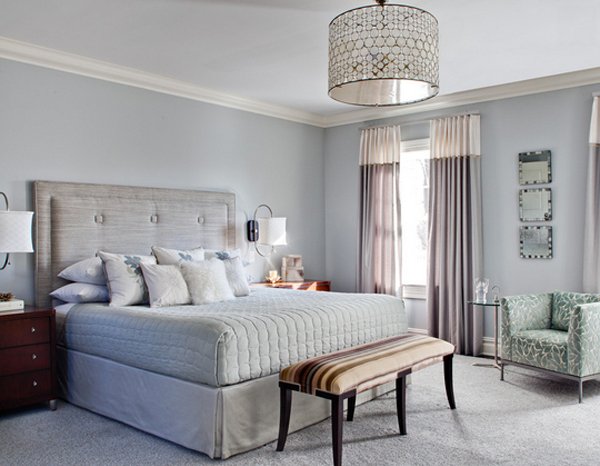 Blue and grey combined in one space is like heaven on earth! Look at how fabulous this bedroom is!
Lovely color palette matched with fab furniture.
Point West At Macatawa Park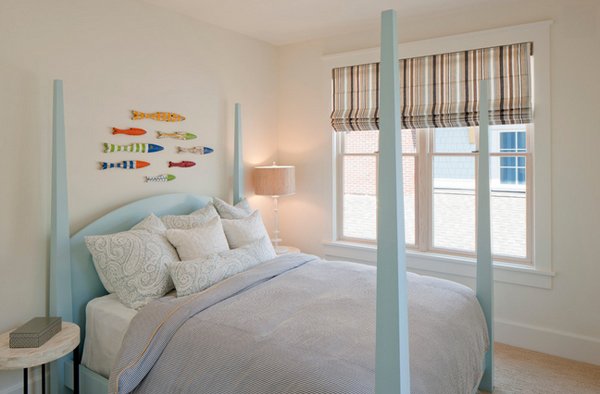 This is one bed you think you can always get your younger sibling.
One good thing with light blue – you can always use it for both boys' and girls' bedroom – just like this one.
Presidio Heights Modern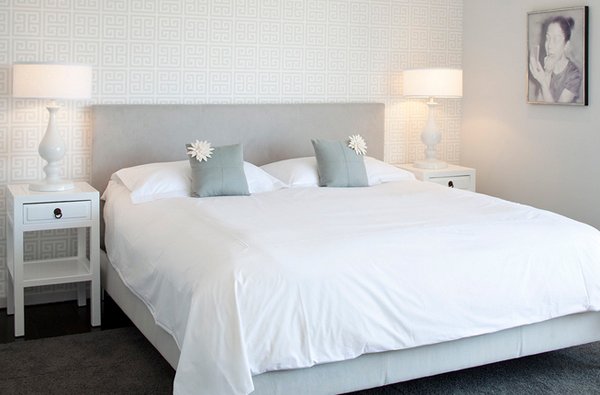 We're sure that the first thing you might have noticed in this bedroom is the cute throw pillows.
They're small and may seem insignificant, but surely they stand out in this wonderfully created bedroom.
San Francisco Master Bedroom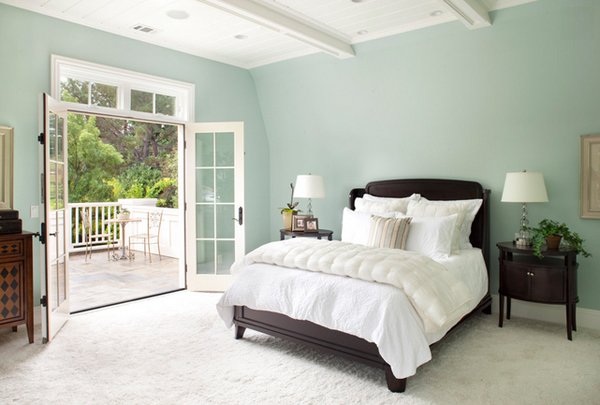 The carpet is just stunning – we can just imagine maintaining this one!
But note however dark the color of the bed is, so long as the walls are in pastel, the room would surely look lovely as it can be!
San Francisco Transitional Bedroom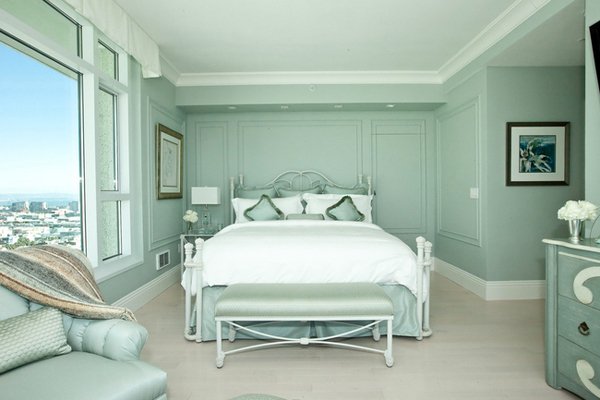 A monochromatic soothing color creates a sanctuary away from the hustle-bustle of the city. All custom designed.
A soffit was built to house indirect lighting and "an invisible door" (which looks part of the wall) leads to "A Sex in the City" closet.
The Austonian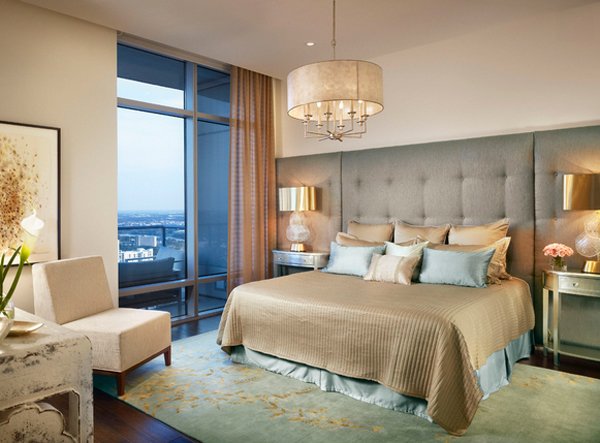 Don't you just love the stunning and one a kind color combination used in this Austin bedroom?
Gold, silvery blue and grey – we totally love this one!
The Beach Club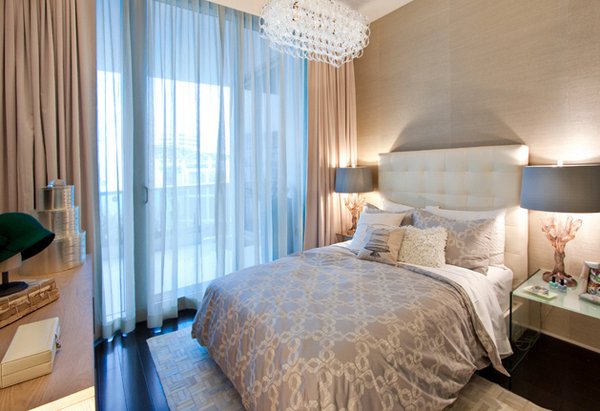 Using neutrals and pastel colors can sometimes be real tricky.
The colors in this bedroom somehow seem grey but not really that it looks tan or pinkish – it's somehow confusing, but still really pretty.
The Ladue House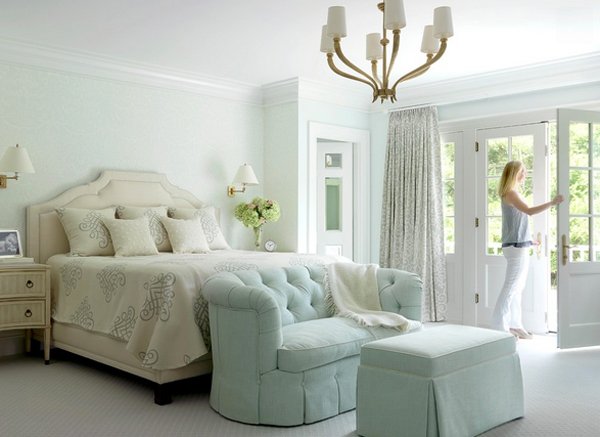 The colors used in this St. Louis bedroom may be a bit bluish and purple; but sure looks like a candy of some sort. It's just beautiful!
The Library Building – Clapham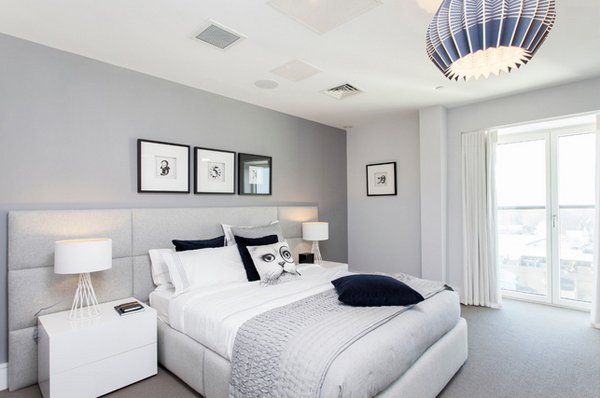 Not a fan of dark walls? Looking for something softer and lighter? It's OK, you can still go grey.
You will find that grey is one of the few hues that's pleasing no matter how light or dark you go.
Even the lightest shades will never read as pastel or thin and one-note. This super-soft grey adds a layer of color and contrast to this soothing bedroom.
Toronto Traditional Bedroom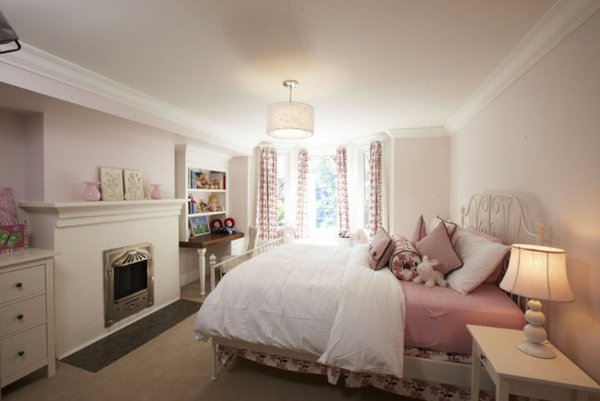 "Choosing pinks can be a bit tricky," says Heron. "I tend to move towards taupe with a hint of pink like Benjamin Moore's Melted Ice Cream (as seen in the previous image).
As a rule of thumb, I always go two shades lighter on a paint deck.
Pink usually reads 20 percent brighter once on the wall. This is according to the designer herself.
Conclusion
This is one list we really love, because, not only are we able to see how stunning neutrals are – we get to enjoy more the pastel colors that sometimes are ignored because we want to pick the loudest color there is to catch the attention of we-do-not-know-who!
The 18 Charming & Calming Colors for Bedrooms is one list we hope you can visit and check once in a while when deciding to change that wall color you have in the bedroom!
Also, take a look at the 18 Ideas for Blue Contemporary Bedrooms and tell us what you think guys!