Style Your Bedrooms in Zebra Prints and Decors
One of the most used prints and patterns is the zebra print. You can see that in so many items. Guess what makes it very appealing is the mix of black and white and the idea of that it is inspired by an animal's hide. That is why, zebra and zebra patterns are favorite decors for the home.
Today, we have collated bedrooms that used zebra decors in it. It varies from actual zebra forms to zebra patterns in fabrics and area rugs. Whatever that is and in whatever way they use it, it gives a similar artistic and glamorous appeal to the bedrooms. Want to add zebra decors to your bedroom? This list will give you ideas on how to do it!
1. Antigua House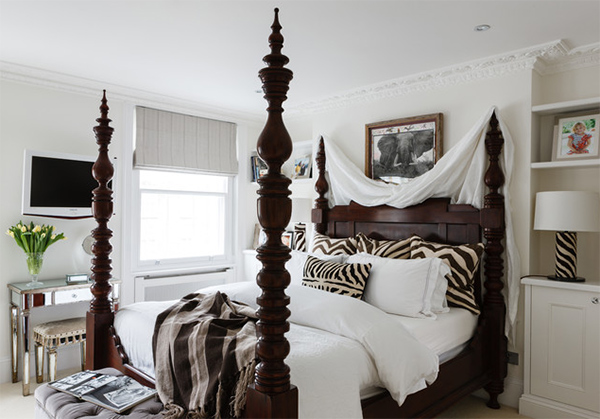 Zebra printed pillows for this bedroom add some African twist to it especially that it used a four poster bed.
2. Possibilities Home Decor and Design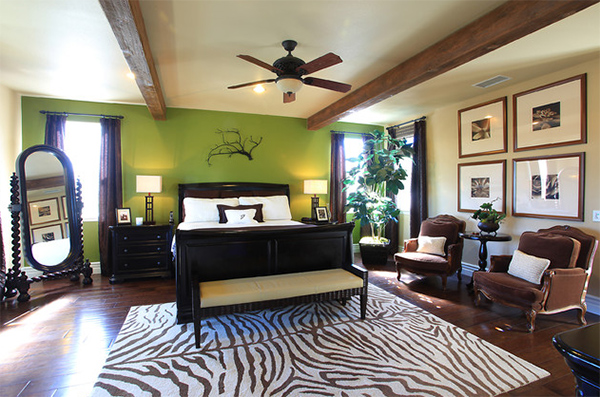 A zebra printed area rug can also work well for any type of bedroom.
3. The Everygirl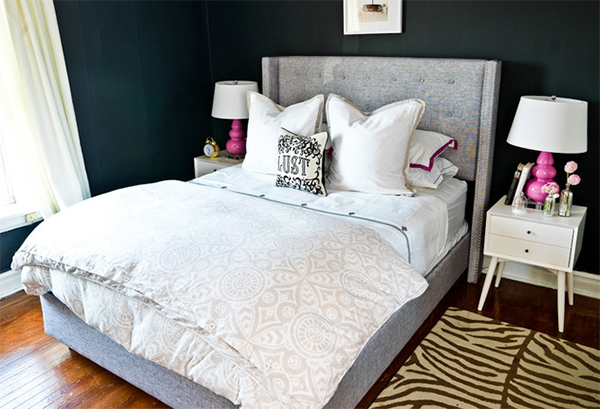 A bedroom with a beautiful color scheme that has zebra print for its area rug.
4. Toddler Room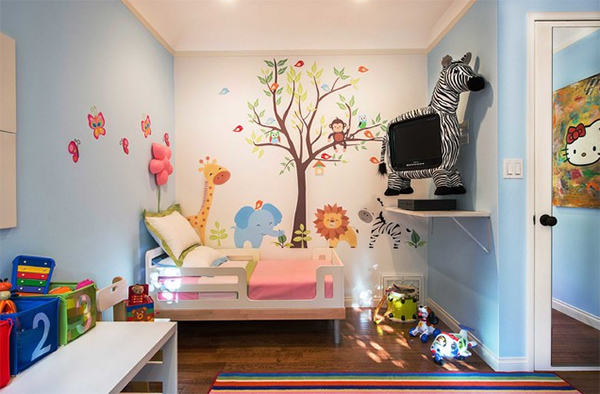 How cute is this toddler's bedroom especially with the zebra TV decor that wraps around it.
5. Master Bedroom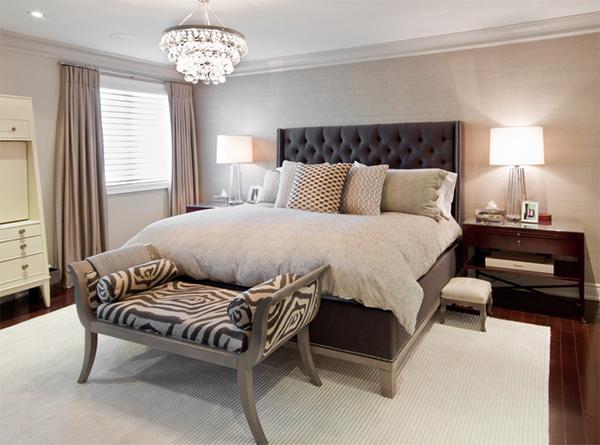 A gorgeous master bedroom with tufted headboard and pretty zebra inspired bench on the foot of the bed.
6. Sleep + Study Zebra Bedroom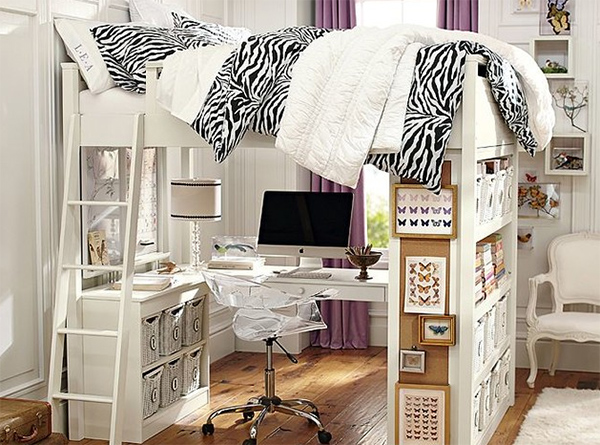 A funky organic velvet Zebra duvet set adds more teenage glamour to this bedroom for sleeping and studying.
7. Color Pop: Teenager's Bedroom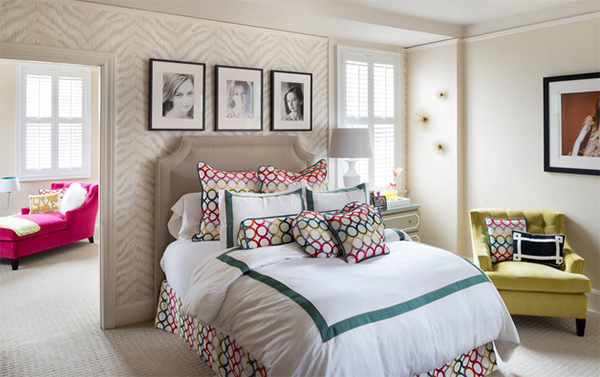 A darling room for a darling girl with mixed patterns and zebra wallpaper.
8. The Church Conversion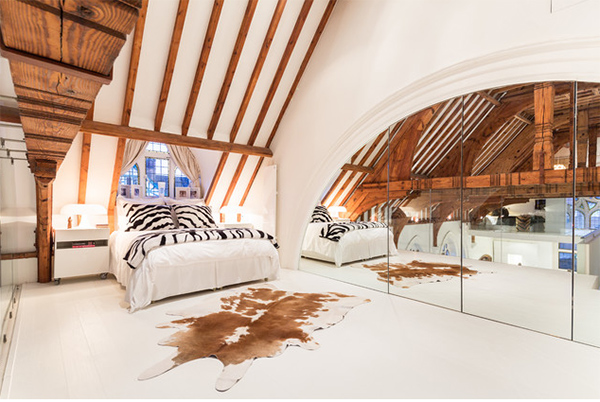 Beautiful! I like the elegant look of this bedroom with a mirrored wardrobe in arc design. The combination of zebra and cowhide area rug is just so cool!
9. Richmond, 1930's refurbishment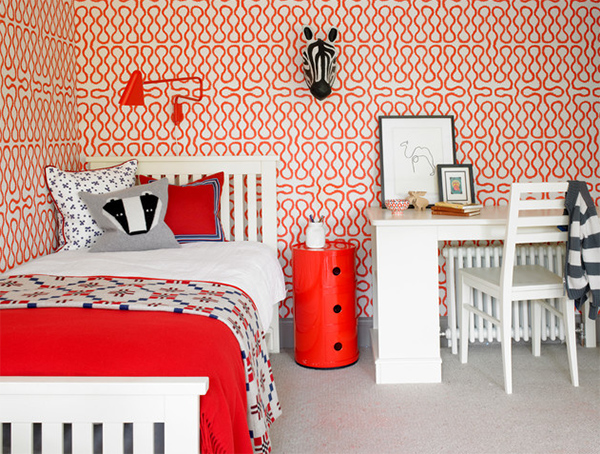 A funky teen bedroom with various patterns and a cute zebra head on the wall!
10. Master Bedroom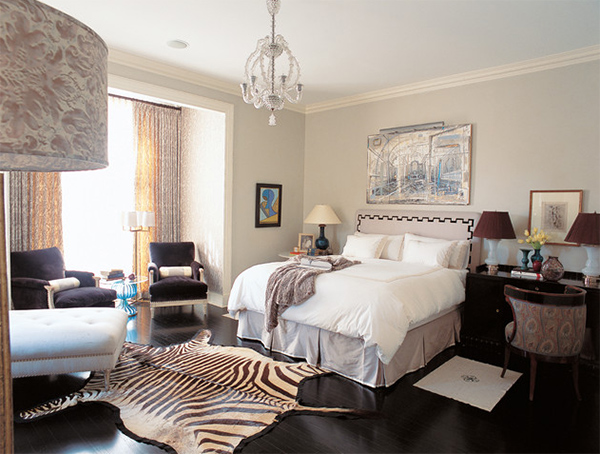 Zebra printed rug in a bedroom with dark flooring and white bed covers- lovely!
11. Eclectic Kids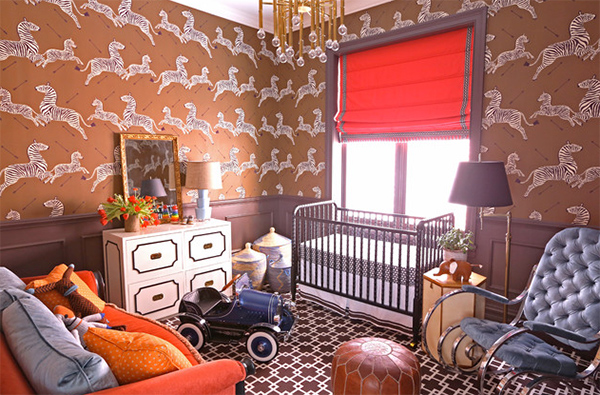 Now that is zebra decor indeed! Zebra wallpaper sends these striped animals jumping on the wall of this nursery.
12. March of Dimes Showhouse
A Marilyn Monroe inspired bedroom with pink and white as well as a zebra cowhide too.
13. Show Home (Bett Homes)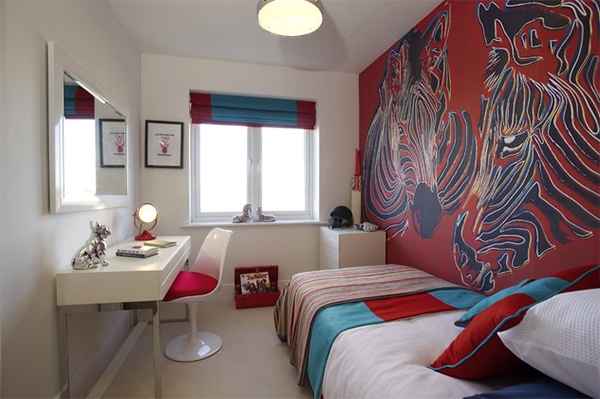 That zebra wall art nailed it! You can actually be artistic this way too!
14. Staging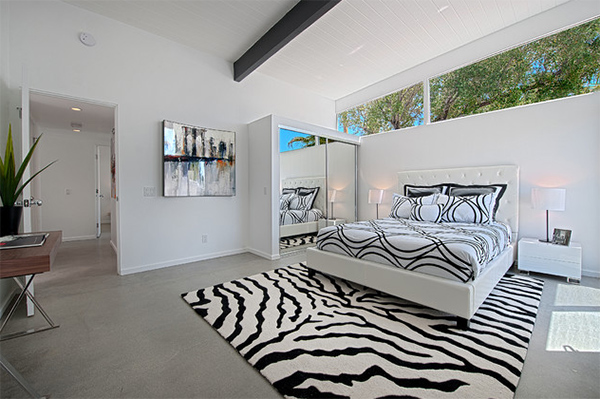 Black & white bedroom with an area rug in a modern zebra style print.
15. Sophisticated Bachelor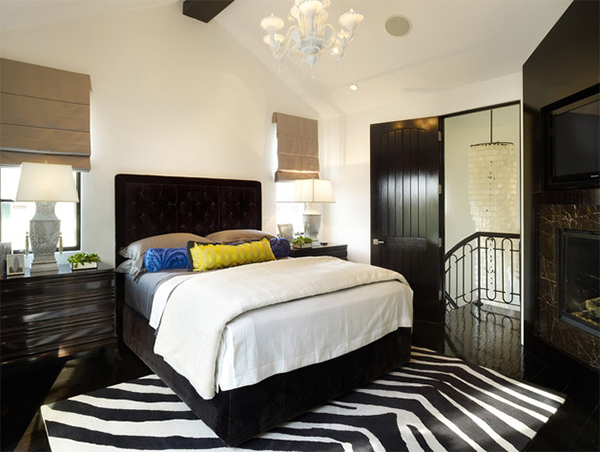 A bachelor's bedroom with brown and black colors and of course, that area rug.
16. The Vail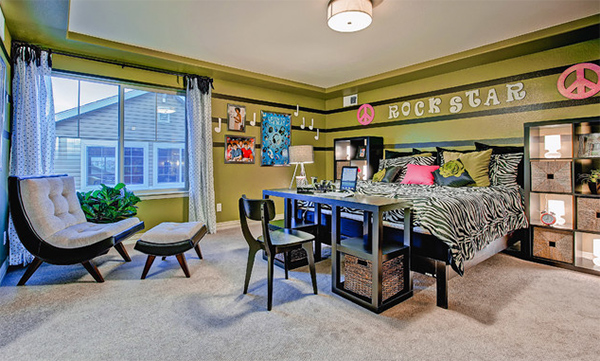 A creative teenage bedroom with a zebra printed duvet set.
17. Bold Bedroom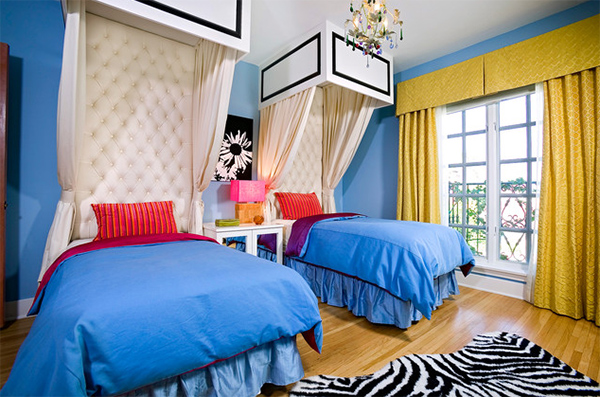 Bold colors are coupled with exotic animal print throw rugs for this bedroom that create a vibrant foundation.
18. Crispin Deneault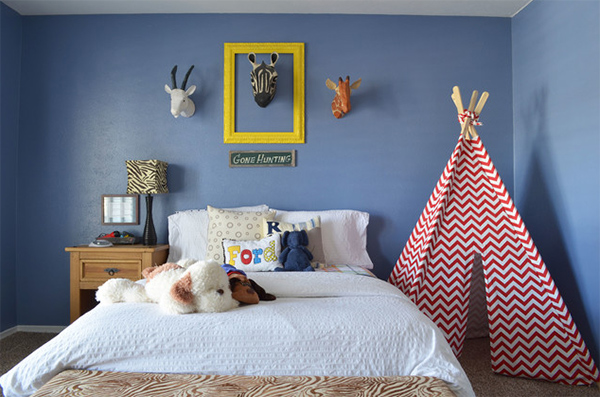 That tepee is a cutie! But those animal heads on the wall are lovely too that includes a zebra head. Zebra print is also seen on the bed and lampshade.
19. Greenwich Home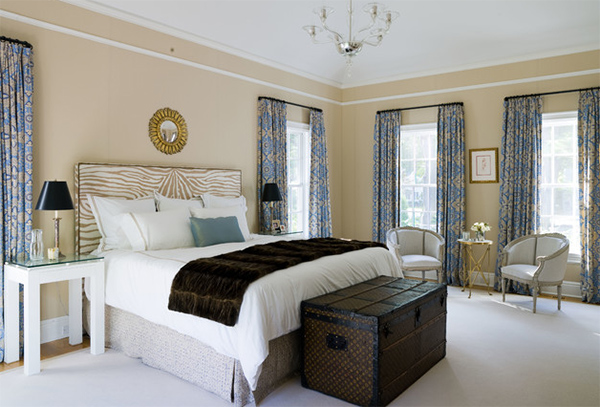 A zebra printed headboard adds charm to this traditional bedroom.
20. Master Bedroom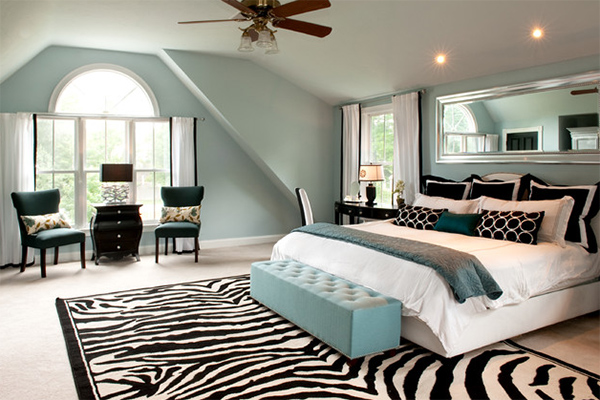 I like the bold patterns in this bedroom from the throw covers to the area rug.
There are indeed many ways to use zebra decors in the bedroom! Amazing, right? You can actually just throw in a zebra printed fabric and your space will get that ethnic appeal with a touch of glam. Most commonly, zebra prints are used for bed covers and area rugs. You can be creative on how you want to use this lovely animal print.