15 Unique and Interesting Bedroom Walls
Creating an accent wall for your bedroom, like any room in the house can be done in a couple of ways – painting one wall with a different color from the other walls in the room; doodling something on one side of the room; adding a wallpaper or wall sticker; adding posters; graffiti or like of the samples we have today, you can even hang your bags! It's both functional and aesthetically stunning!
Today is an interesting day for people out there who are planning to add an accent wall for their bedrooms. The collection that we have in here includes unique wall treatments – from simple colored walls to stunning treatments you would not have considered yourself. Let go ahead and get started with our list of 15 Unique and Interesting Bedroom Walls below.
Contemporary Ranch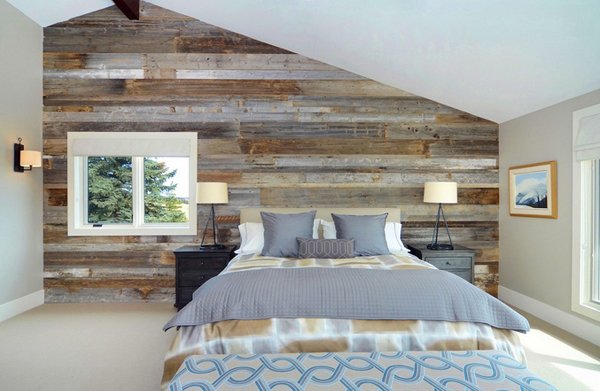 The accent wall we have in this bedroom are restored barn wood – this was achieved by treating the wood to be able to last long and look this good. Adding contemporary furniture and decor made this room extremely pretty.
Desert Mountain – Sunset Canyon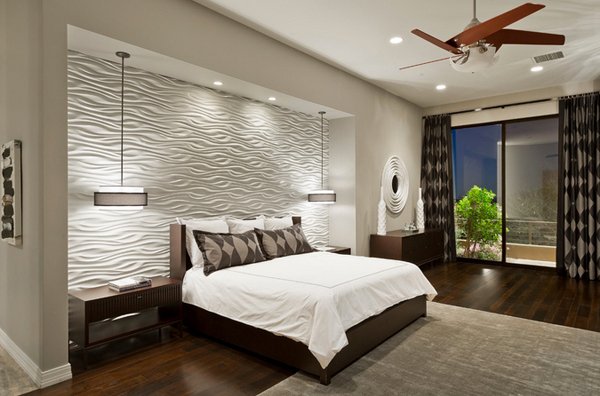 We found out that the accent wall in 3d wave panels was actually from Interlam. This accent reminds us of sea waves. This wall treatment plays well with because of the lighting too.
Orange Wall Decal Bedroom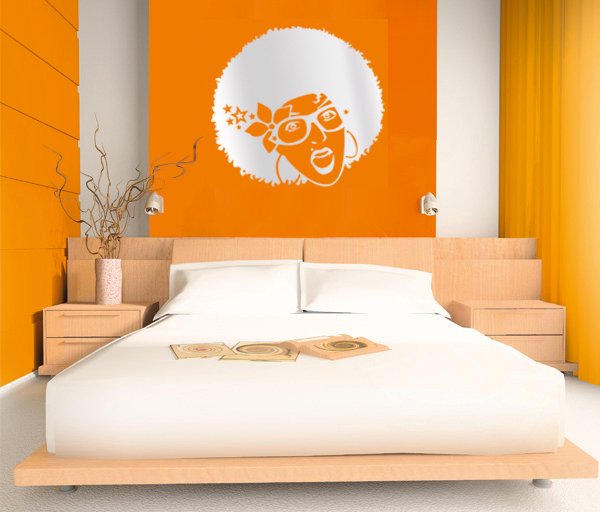 Retro and funky wall art sticker for cool bedroom. The sticker is cheerful and fun and will assist in giving a special retro touch to your bedroom.
Hollywood Residence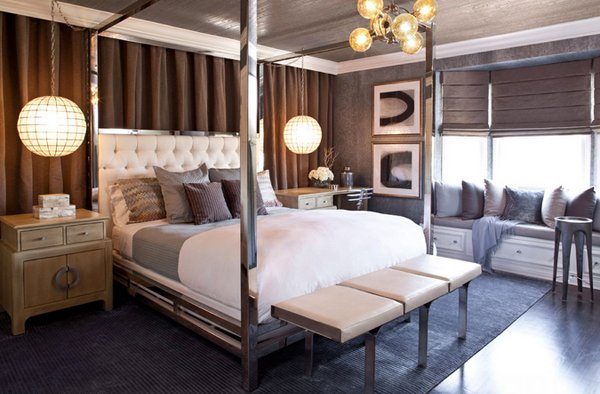 Plush bronze curtains behind the headboard cozy up the icy chrome and greys in this multi-layered bedroom. A wall of off-the-shelf curtains is an affordable way to add instant luxury. With its grey base, silver is an easy hue to build on: All tones of bronze or gold will look beautiful when paired with it, so have no fear!
Kitsilano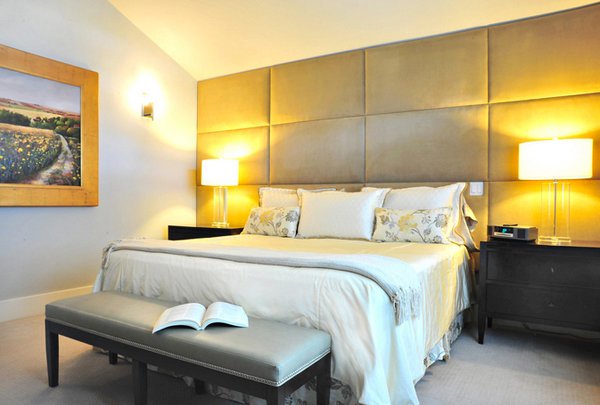 A luxurious upholstered wall/headboard in a fabulously soft suede, upholstered bench and elegant soft bedside lighting.
Lake Tahoe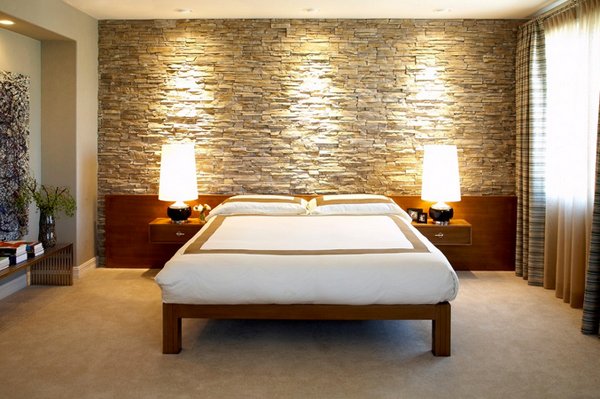 Natural stone wall makes this bedroom feel like a spa. The lighting is great and the aura is definitely conducive for rest. Something we ought to achieve in our bedrooms.
Melissa Wright Parade Home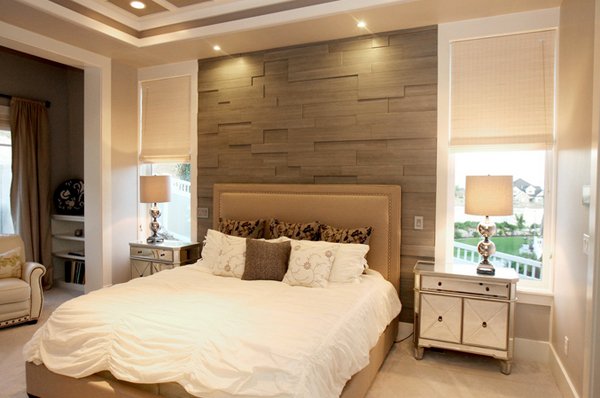 This master bedroom is a nice transition of modern and traditional. The layers of textures with the wall, headboard, and linens complement each other and give this room an inviting touch. The wood wall slats are the Piastra pattern by Soelberg Industries.
Mizner Park – Boca Residence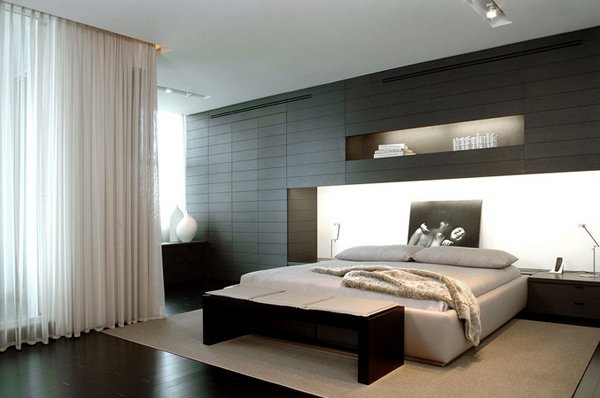 Grey oak woodwork, pietra seriena limestone, vintage black wood floors, concrete walls, and white glass partitions. These materials were juxtaposed to create a graphic, dramatic feel.
Philadelphia Modern Bedroom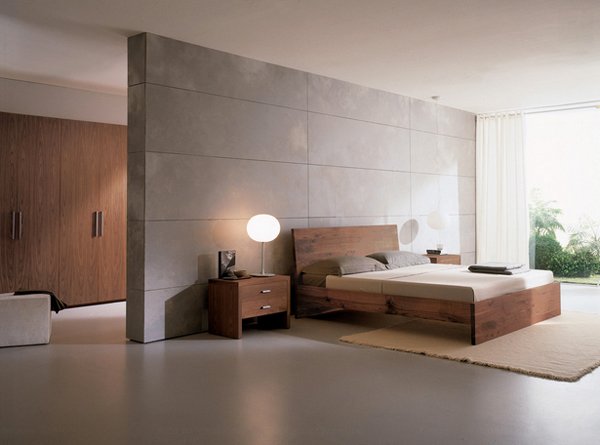 We were not able to get the name of the material of the wall treatment we have for this bedroom, but one thing is for sure – this bedroom is definitely a stunner.
Private Residence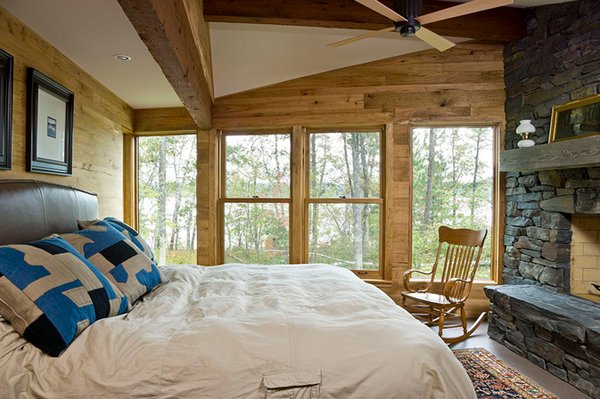 Nothing beats a big stone fireplace in a cabin bedroom. Except maybe that big fluffy down duvet. The materials used for this bedroom sure makes it like a homey cabin in a cold city.
Retro Bedroom with Feature Wall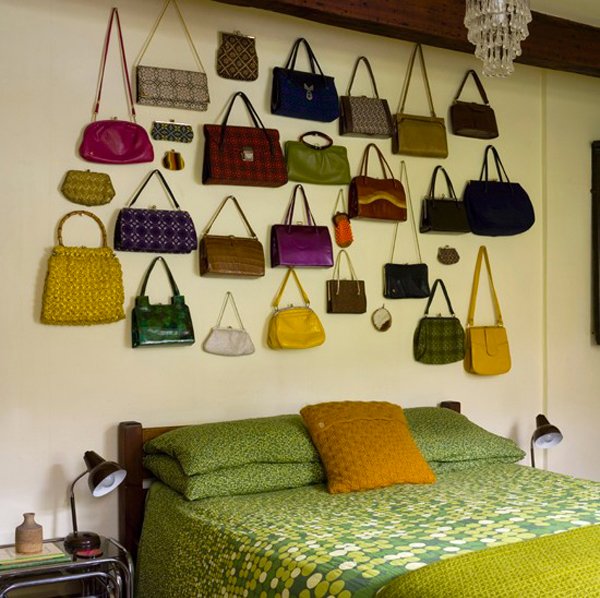 Huge handbag collection? Free up space in your wardrobe and create a design feature at the same time by hanging them on a wall.
San Francisco Modern Bedroom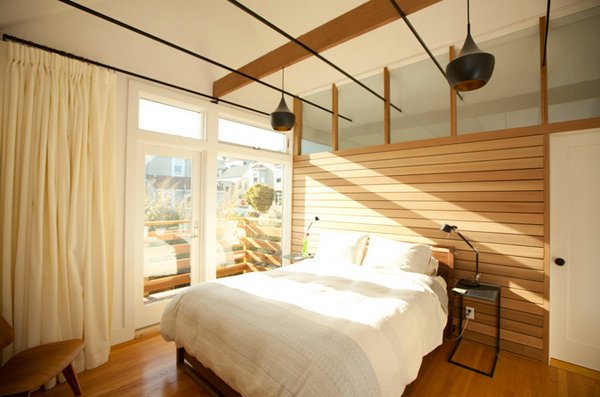 The use of this type of wood for the accent wall is interesting because it made the room really modern. Just beside the side table, we are able to see that there is a door that connects to the walk-in closet.
South Coogee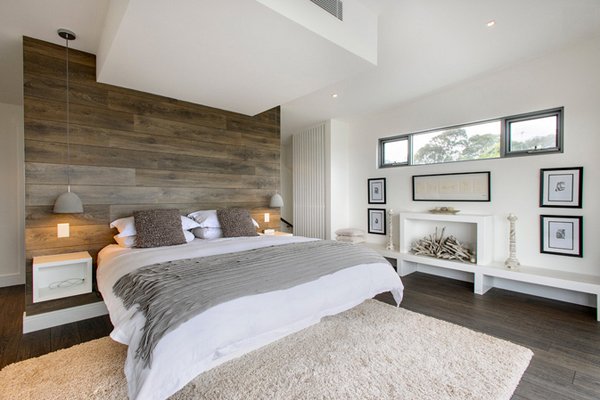 This room plays off a white backdrop against textures, recycled timbers and soft grey accessories. Add the faux fireplace and the room are made for sweet dreams!
Spencer and Alex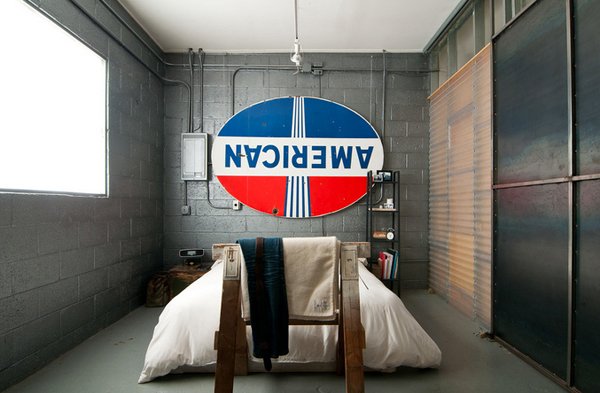 Commercial and industrial architecture often uses electrical conduit because the walls are solid CMU (concrete masonry blocks), making external electricity inevitable.
West Hollywood Bedroom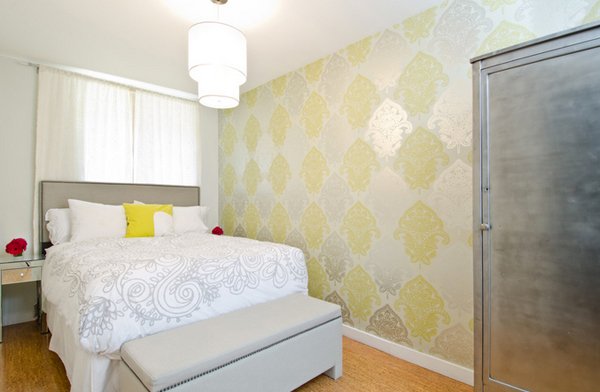 The main goal of this bedroom was to make it feel like a chic New York hotel, and guess what, the designers were actually able to achieve this goal! Interesting wallpaper design was used for the accent wall.
From wood wall treatments, to stone and even cushioned walls – this list of 15 Unique and Interesting Bedroom Walls sure stirred our artistic side of our brains. These are but a few of the designs and styles you can actually try out yourselves for your own bedrooms at home. Fun colors were also evident in the list above and if you want to try out painting your bedrooms in stripes, check out the 20 Bedroom Ideas with Striped Walls and tell us what you think!