Get a Relaxing Sleep in These 20 Contemporary Bedrooms with Plants
Plants may look beautiful in our garden but it can actually benefit us if we add it in our bedrooms.
According to scientists, there are some plants that you need to add in your bedroom to help you reap plenty of health benefits.
Want to know what they are?
Well, these include Aloe Vera, Areca Palm, English Ivy, Dwarf date palm, Boston Fern, Chinese evergreen, Spider plant, Peace lily, Lady palm and Weeping Fig. These plants can help you get rid of common illness like colds, cough, and others
Yup, you read that right.
If you have doubts, try rechecking this fact which is a result of a research from NASA and the American College.
So, plants are indeed beneficial in the home, even in the bedroom!
Now, do you want to see how these plants look in the sleeping area? Just scroll down below so you will see a roundup of bedrooms with plants in it.
1. Trendy Bedroom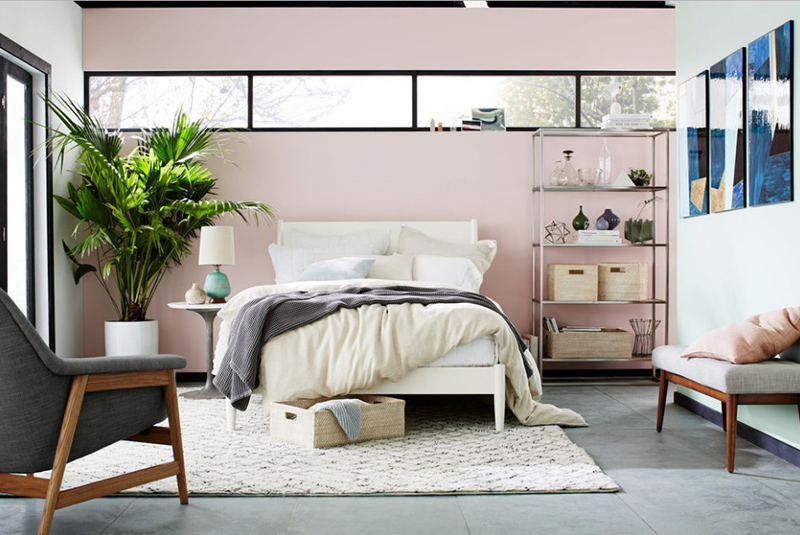 This contemporary master bedroom features ceramic flooring with pink walls. What I like here is the addition of clerestory windows which brings light to the bedroom. That plant on the corner adds a refreshing touch to the space!
2. Intellectual Botanist Suite, Calgary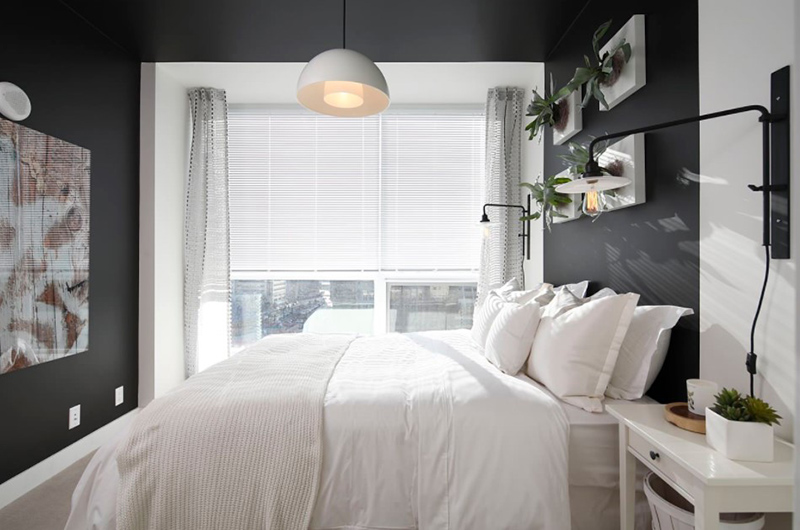 Notice that this bedroom has succulents not just on the side table but even on the wall! Nice idea, right?
3. Contemporary Bedroom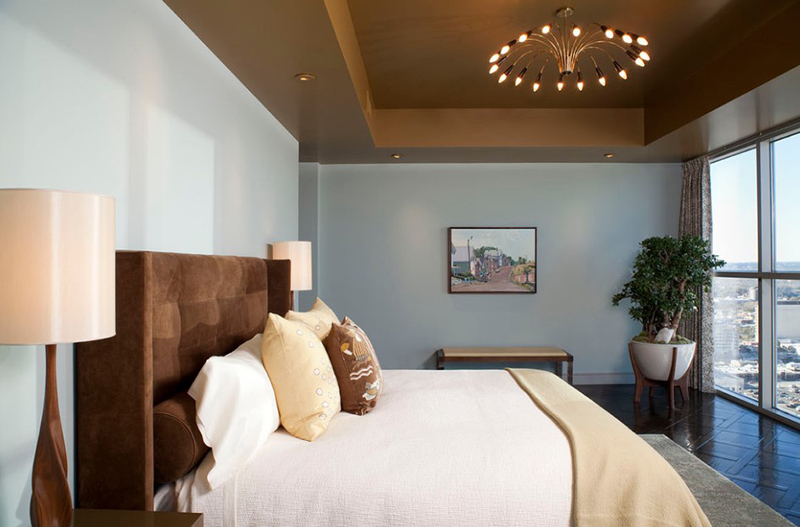 The planter used in this bedroom is an original design by Cravotta Interiors. The plant is a good addition to the space especially that it used natural colors.
4. West Lake Hills Residence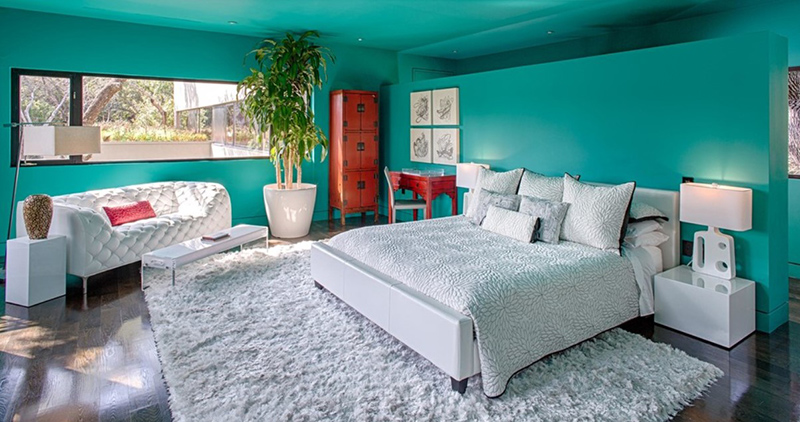 Yes, you can always add a tall plant to a bedroom just like what you can see in this contemporary dark wood floor bedroom with blue walls.
5. Bedrooms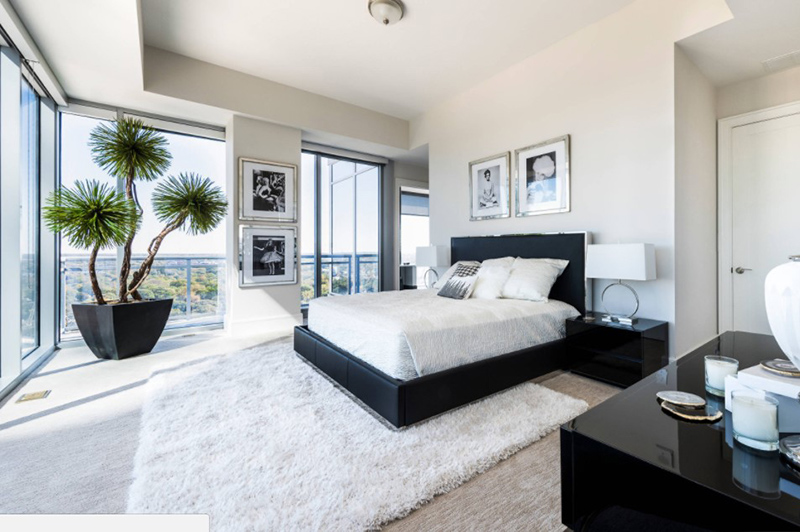 This contemporary bedroom has dark wood floors with blue walls. It looks nice with the black and white furniture in it. Even the planter is black too!
6. Stamford Penthouse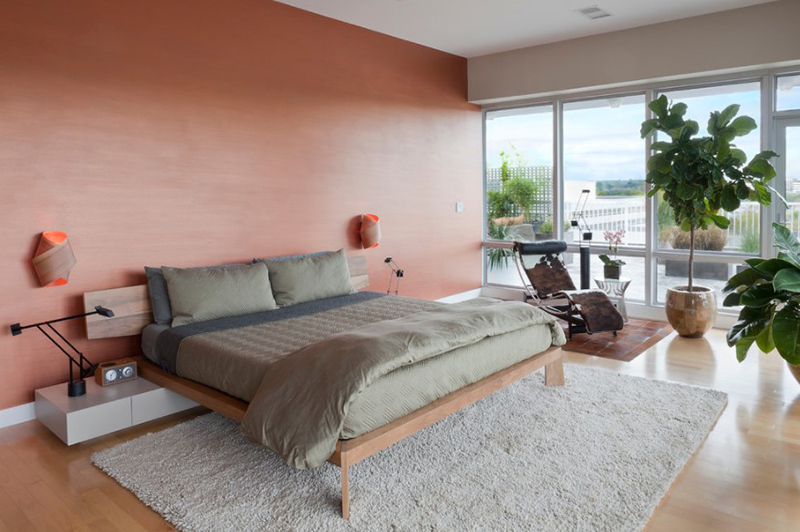 Not sure what kind of plant is used here but it does look good in this bedroom with a wooden wall on one side.
7. Lincoln Place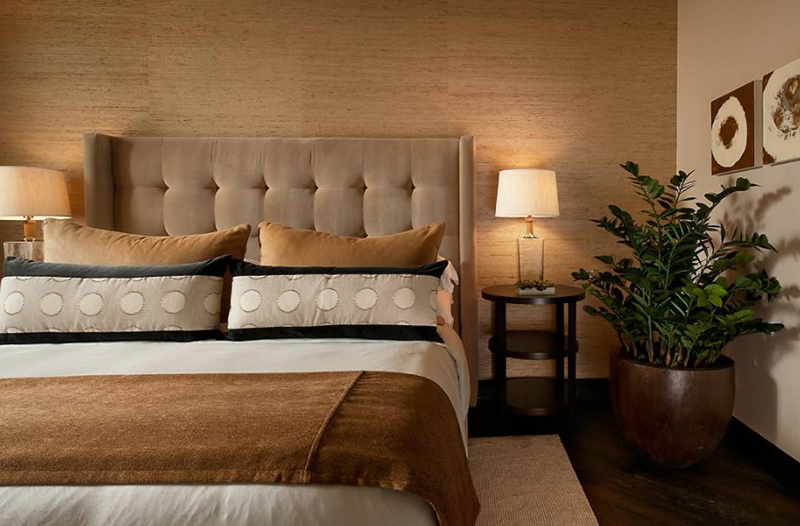 Good thing this bedroom has beige walls which made it look brighter since it used brown in most areas.
8. The New American Home 2013/Marquis Seven Hills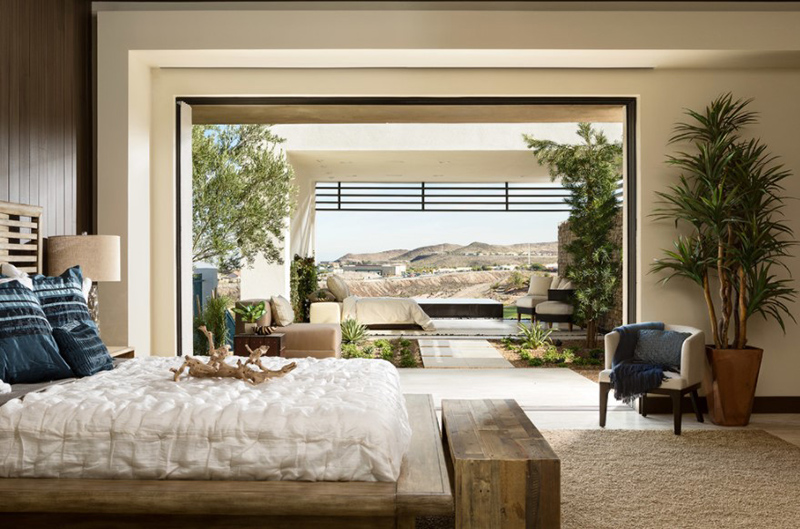 Isn't it nice to have a bedroom like this which opens up to an outdoor area? It is a good idea to add a plant inside which seems to bring the outdoors in.
9. Level Designer Showhouse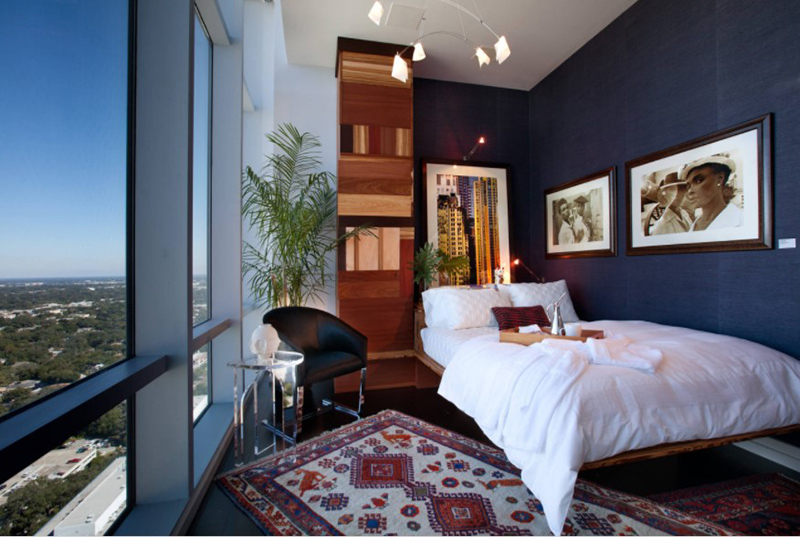 One can get a good view of the city because of the glass windows in here. Even if it used a dark blue wall, it doesn't look dark at all.
10. 1127 Residence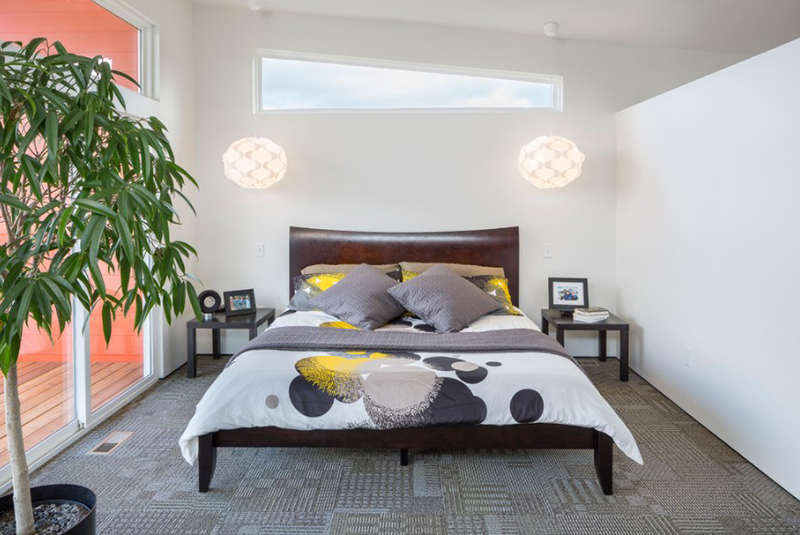 Love the bedding covers here with white, yellow, and gray colors on it. The bedroom is just simple but the pendant lights and the plant on the corner bring more appeal to it.
11. Prior Lake Contemporary Remodel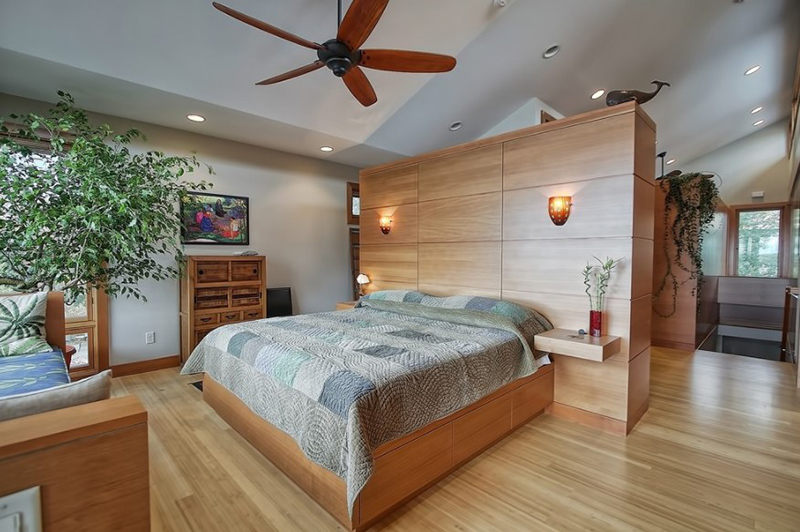 Wood is the primary material used in this bedroom. It seems to have a Japanese appeal because of its use of light wood and the plant on the side.
12. 3 Oceanfront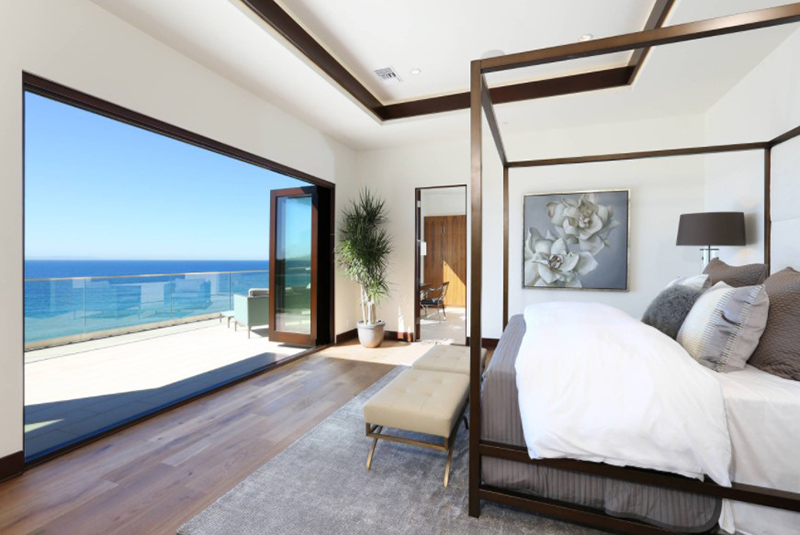 This bedroom has a direct access to a terrace which has a good view of the ocean.
13. Gaslight Square Condo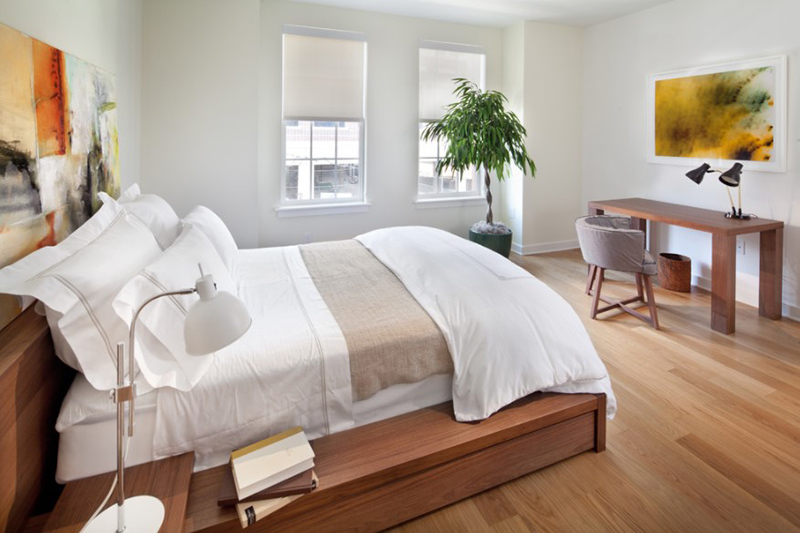 A trendy light wood floor is used in this bedroom with white walls. The wall paintings bring more color to the areas and the plants add some green touches in it.
14. Bel Air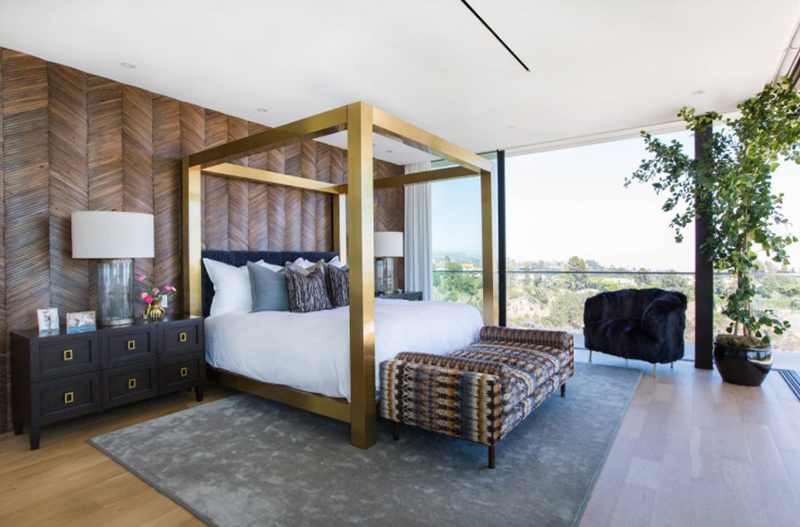 The wooden accent wall brings this bedroom's look to the next level. It looks even nicer with the golden canopy bed, the glass window, the printed bench and the tall plant.
15. Manhattan Beach House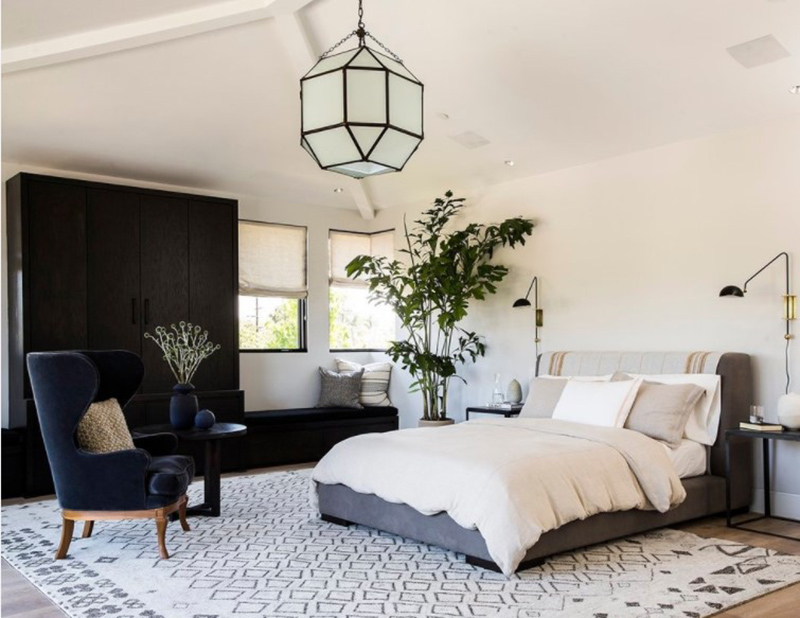 Don't you love the patterns on this carpet? It is also nice that the bedroom has a contrast of black and white in it.
16. Moodhouse Home Service AB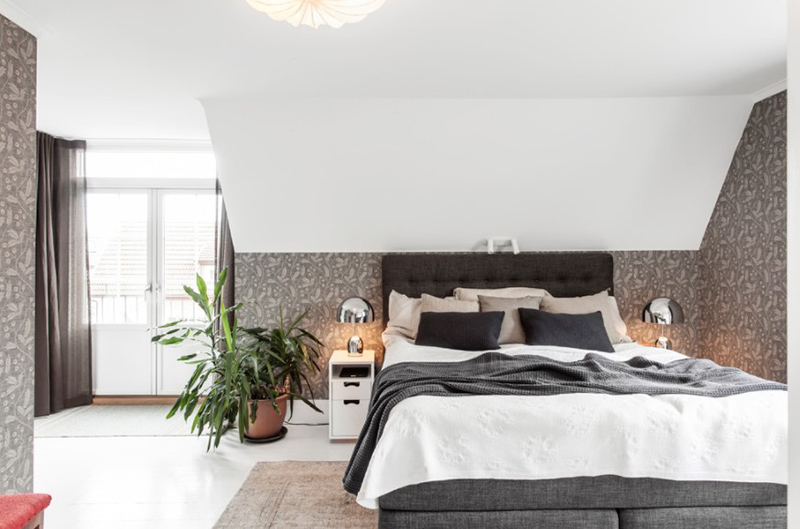 If you have a ceiling like this in the bedroom, you can use this as an inspiration. It is a good idea that the ceiling is white so that it will not look too busy because of the wallpaper.
17. Contemporary Bedroom with Blue Gloss Sliding Doors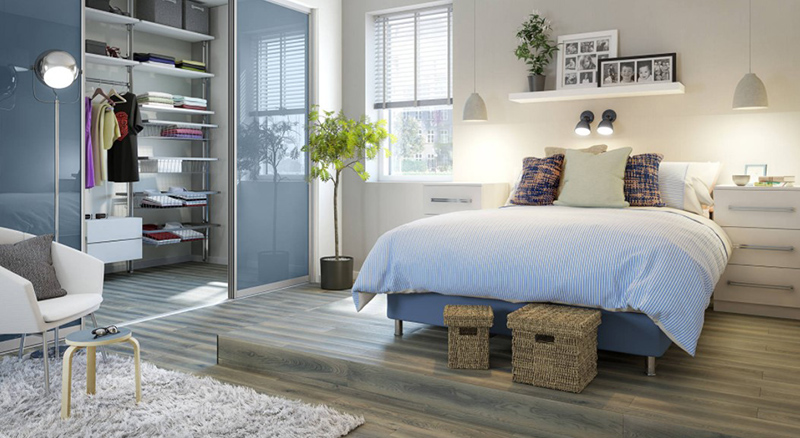 A stylish, versatile and practical wardrobe is seen in this bedroom which allows you to piece together a perfect bedroom. Aside from that, the bedroom has a beautiful design with many sources of light.
18. Hampshire Cottage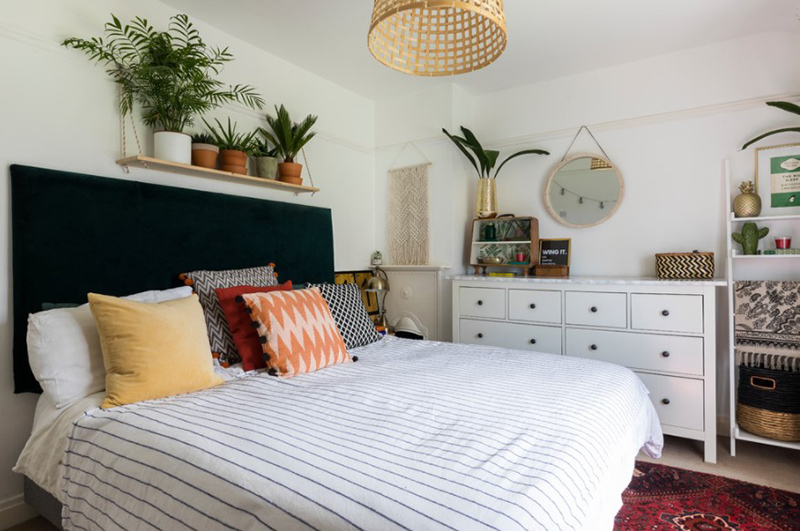 You can also add plants above your headboard just like what they did to this bedroom. This has white walls and ceiling in it which allows the homeowners to play with pattern.
19. Northaven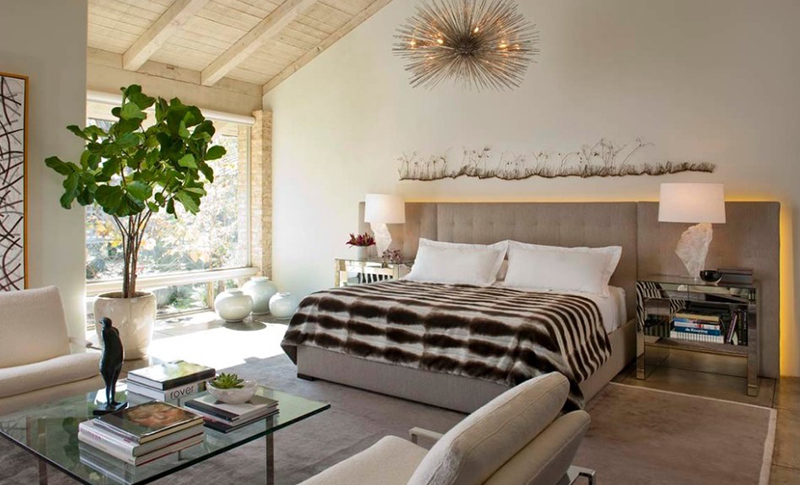 Those small jars on the corner are a good compliment to the tall plant inside the bedroom. This bedroom used mirrored furniture in it.
20. Tree House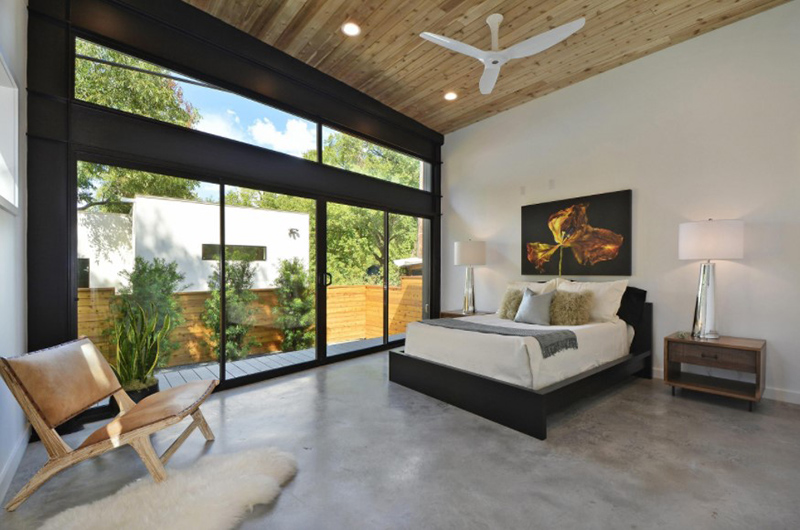 This bedroom is a balance of sophistication and restraint. It is composed of crisply-detailed, considered materials, surfaces and finishes. Glass windows and doors allow natural light into the home.
When you add a plant in the bedroom, it will look really more relaxing. As you can see, the bedrooms above looked refreshing because of the greens in it. And when you add plants, make sure you use nice planters in it so that it can also double as a decoration. Adding one or two plants in your bedroom can make a huge difference in its interior! The same effect can also be added to your living room or wherever place you add some plants!