Embrace Culture with these 15 Lovely Japanese Bedroom Designs
Japanese people really like earth colors to decorate their interior. The main thought of a Japanese interior design is to not make your room look cramped. Decorate the bedroom with Japanese accessories with minimal and low to the floor, platform bed, shoji screen, Japanese lantern, bonsai plant, kimono, Japanese dragon figurine, soft sage or beige/taupe wall color. Avoid using harsh lighting in your room and if it is possible it is good for the room to have plenty of natural lighting.
Less is more – do not use too many prints or knickknacks. The traditional Japanese bedroom is more of just a place to sleep rather than a place to hang out. Let us take a look into this 15 Japanese bedroom that we have for you.
Kenso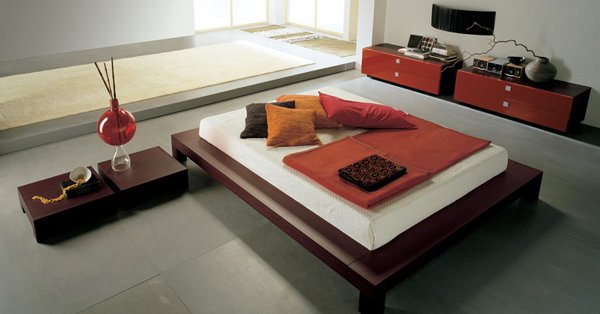 The room is spacious and airy placing the platform bed in the center of the room.
Kondo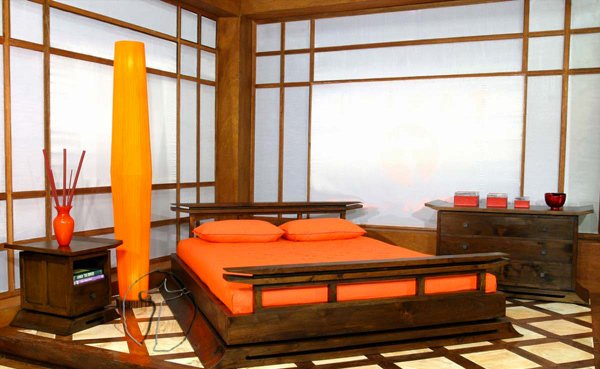 This condo bed is a reliable addition to your bedroom because of its rustic finish combined with modern, Asian- inspired design.
Gold Kanji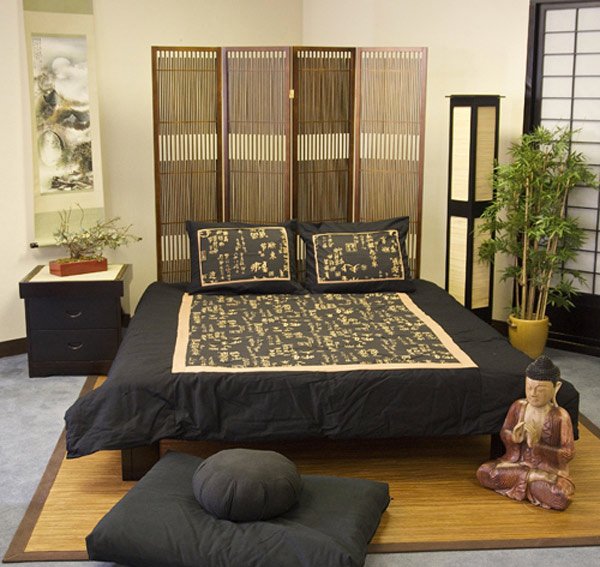 The set of Japanese comforter depicts an era of ancient times and guarantee to be the ideal finishing touch of your bedroom.
Traditional Japanese Bedroom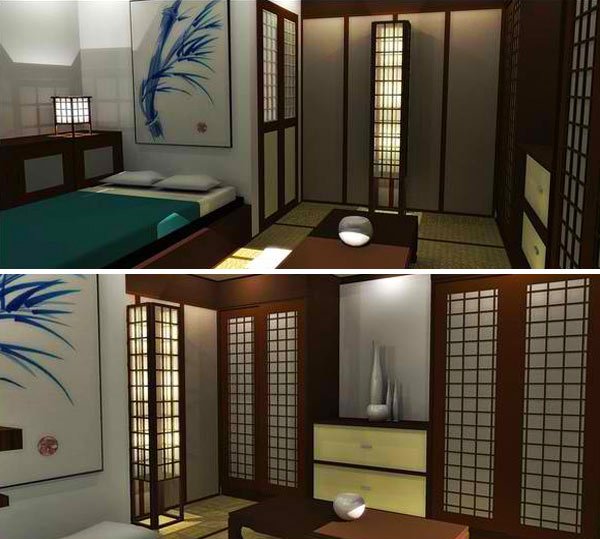 The use of low furniture, such as platform bed and a coffee table with low lighting is very Japanese indeed.
Japanese Style Bedroom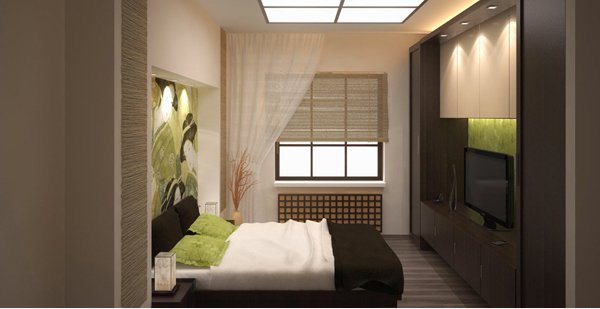 An uncomplicated and stress-free bedroom with low light and earth color interior.
Japanese Bedroom Style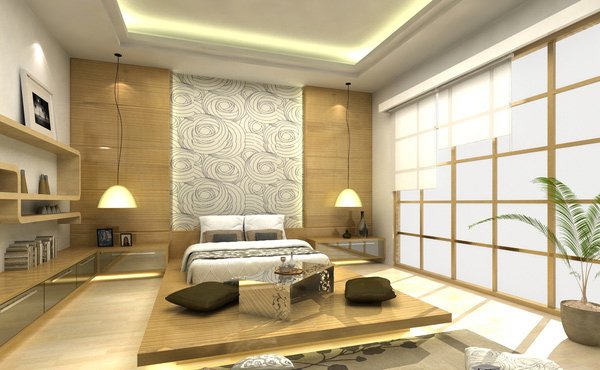 A well-lighted room with very minimal furniture used. Simple yet sophisticated.
Bedroom Night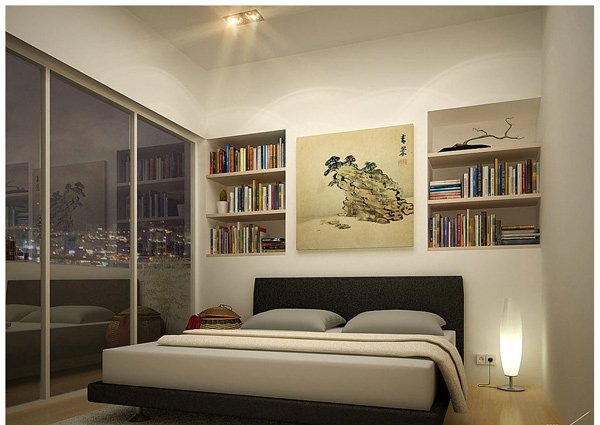 In the hustle and bustle of the city, a modern Japanese style bedroom is in.
Bedroom a la Japan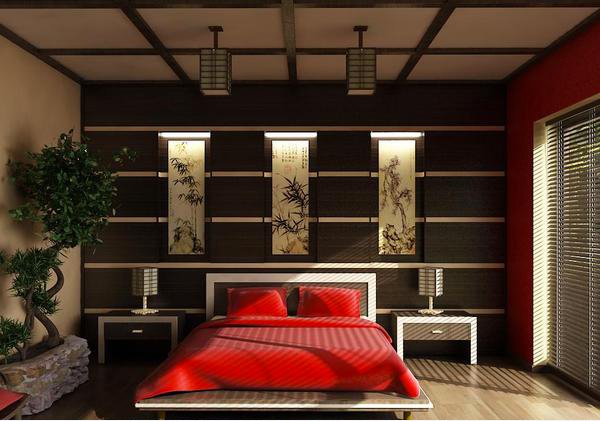 The bonsai tree adds up chic and modishness in this room.
Jap Bedroom 02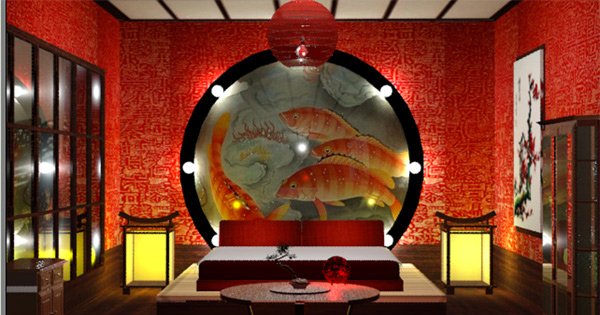 Fish are closely related to Japanese culture, the Japanese Koi in this photo is used as mural to intend its purpose.
City Zen Space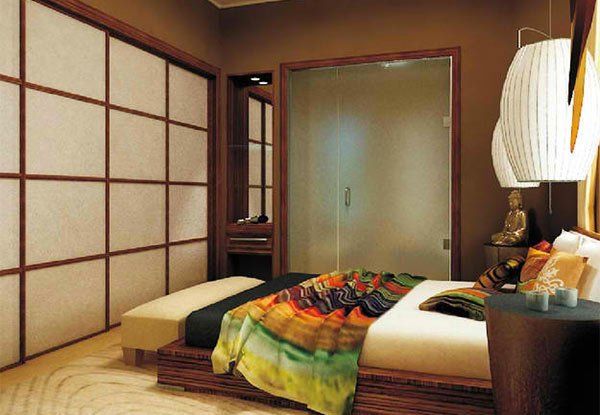 The Japanese lanterns on both sides of the bed as well as the sculpture on the corner table complete the Japanese feel of this bedroom that primarily used wood as material.
Asia Style Bedroom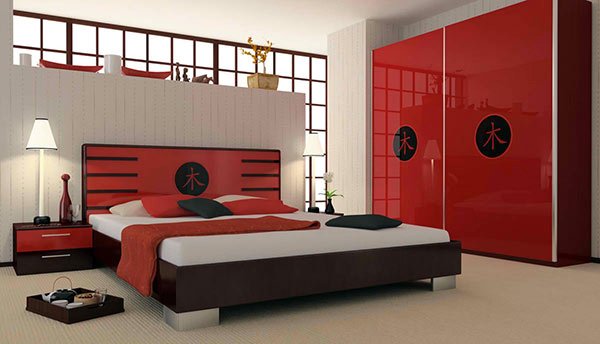 The color used in this room depicts Japan's flag with red and white colors.
Japanese Style Bedroom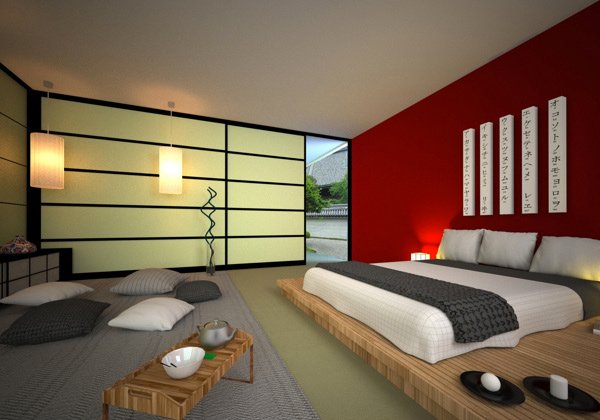 This room uses low furniture: the beddings, the coffee table and pillows.
Jap Inspired Room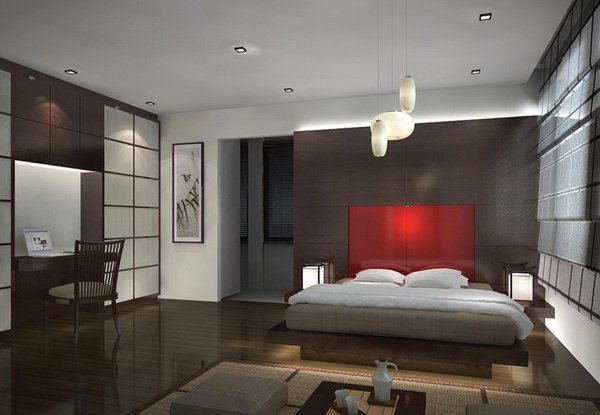 The room doesn't look confined and tight, ways of Japanese to have a spontaneous flow of air.
Bedroom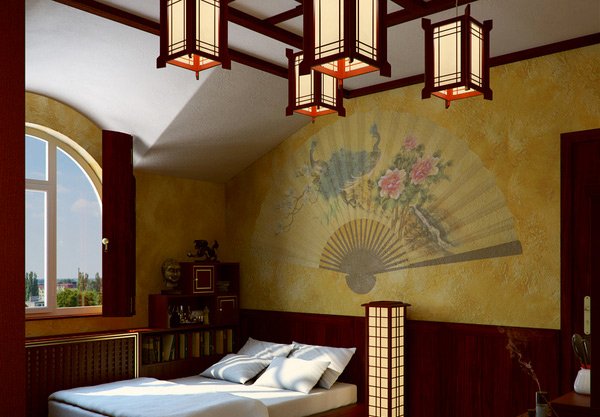 The wall painting, lamps and earth color paint in the walls illustrates Japan.
Remodels Asian Bedroom