15 Canopy Beds in Totally Girly Bedrooms
Once we hear the term canopy bed, what comes to our mind are either elegant bedrooms or bedrooms for little princesses. Both things are right. Traditional bedrooms would tend to look more elegant when canopy beds are used. A girl's bedroom would get a royal feel once a canopy is added. But even modern bedrooms also use canopies but with sleek designs. Since we are talking about canopy beds here, we would be showcasing some girly bedrooms today with canopy beds.
If you think there is only one way to create a canopy bed, you are wrong. There are so many different ways to do that- use a crown with a fabric under it, a four poster bed with added fabrics or a canopy made from ply board and other materials. Well, you can get more ideas on how to work on canopy beds with today's feature. Once you see the pictures below, you would surely feel excited to decorate your little girl's bedroom with it. What is good about canopy beds is that it can be perfect for both little girls and teens. Check them out:
Princess Bedroom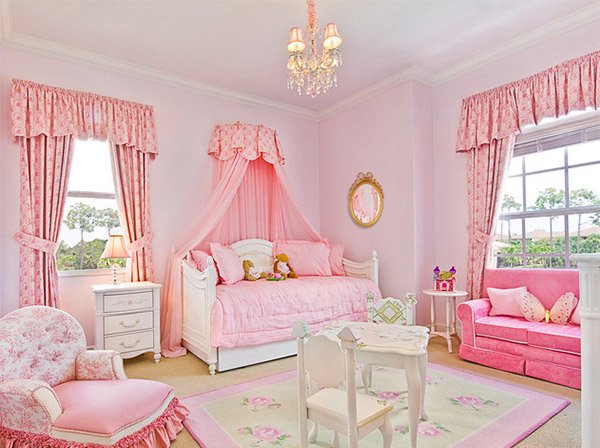 Isn't this a fascinating bedroom? Any girl would love to have a bedroom like this with a totally princess feel especially with a canopy bed like that!
Kinetic Point at Eastmark Canopy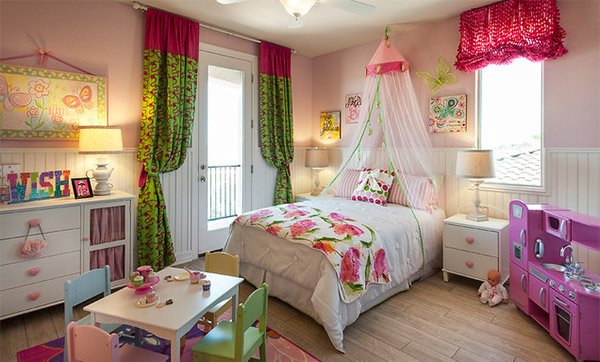 Notice the colors in this bedroom. It ranges from red, green and pink but the combination is so lovely! Well, you can see all those colors in the pink bed canopy and mosquito net in one from Little Ragamuffin Ltd.
Shoshana Canopy Girl Bedroom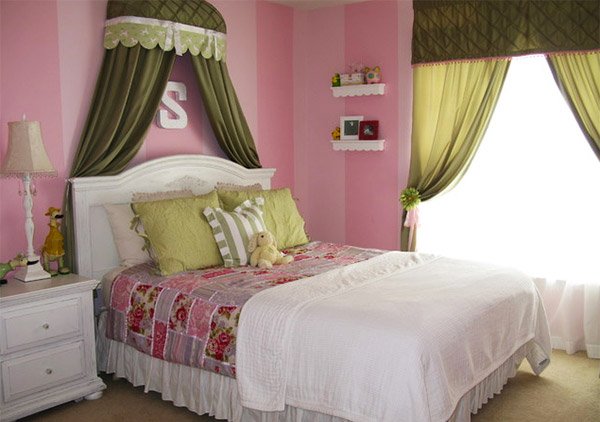 Green fabrics for the canopy looked perfect for this traditional eclectic bedroom of a girl.
Lelekovice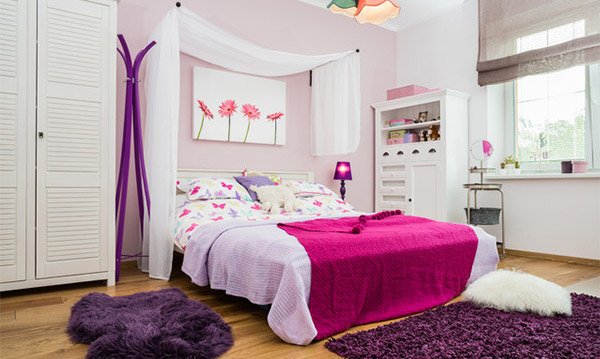 This one has some modern touches in it. Take a look at how they did the canopy, isn't it simple yet stunning? The shaggy rugs on the floor add to the beauty of this purple bedroom.
Southern Living Canopy Bed Idea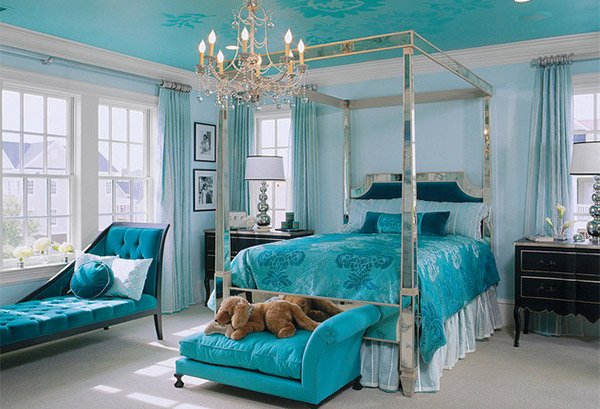 Your eyes will surely be drawn to the mirrored canopy bed by Amy Howard. It can make any bedroom look stunning! Hues of turquoise used in this room were pulled from the duvet fabric.
Notting Hill House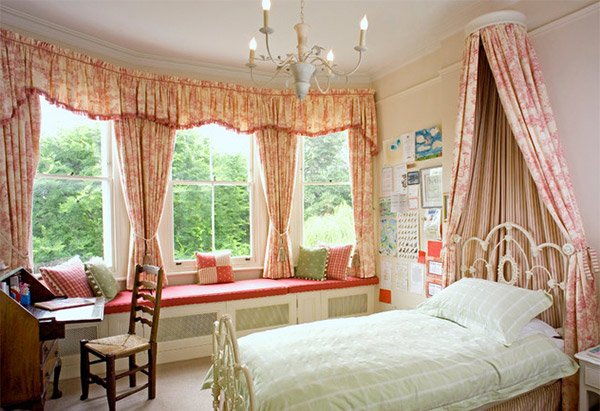 Floral prints on the curtains and canopy fabric give this bedroom a cottage look but it sure is cute!
Bedrooms Vincent Ivicevic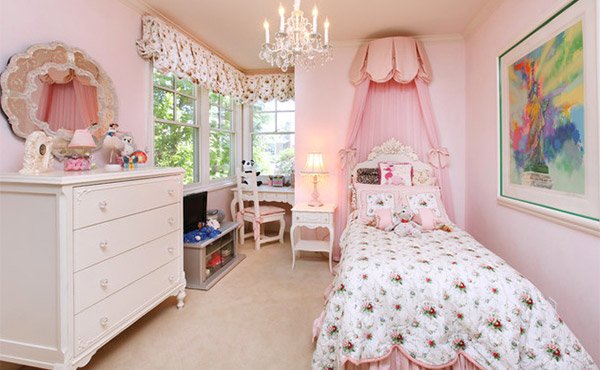 A pretty bedroom in pink! The pink canopy is beautifully made and suits perfectly to this bedroom of a little princess.
East Side Home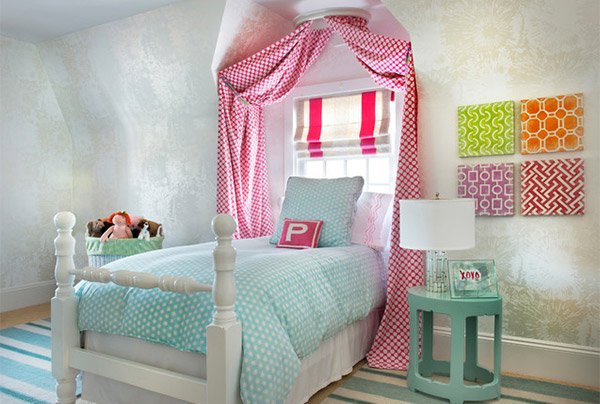 Patterns are everywhere in this bedroom! Take a look at how they made use of the area near the window. They smartly inserted the bed in it and made a canopy!
Decor by Jennifer Inc.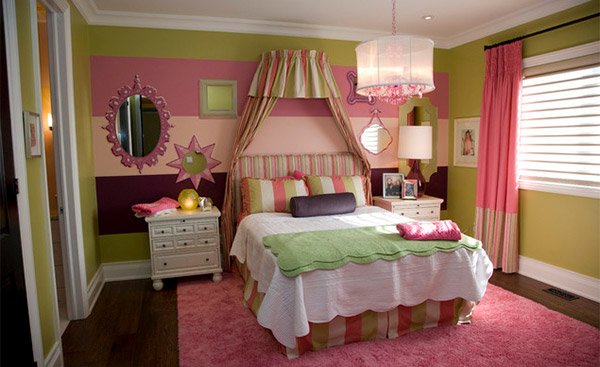 The colors in this bedroom are beautiful. It was even carried to the fabrics including that of the canopy.
Kids Room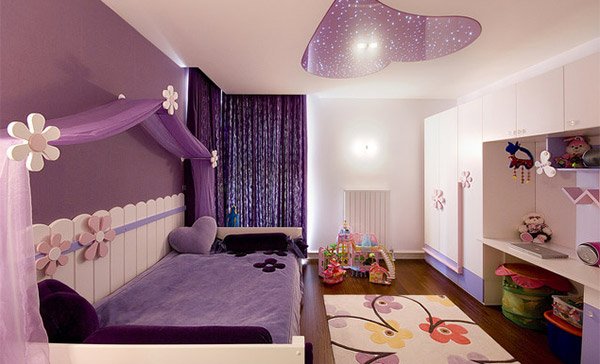 If you your daughter is into purple, then this can be the perfect bedroom for her. Take a look at the canopy on the bed. Isn't it simple but lovely?
Silk Damask Room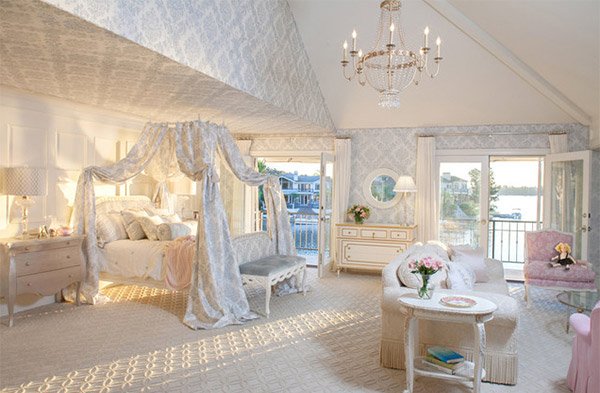 A large bedroom is filled with damask patterns on the wall and even on the canopy of the bed but we admit, it looks superb!
Powell Princess Emily Canopy Bed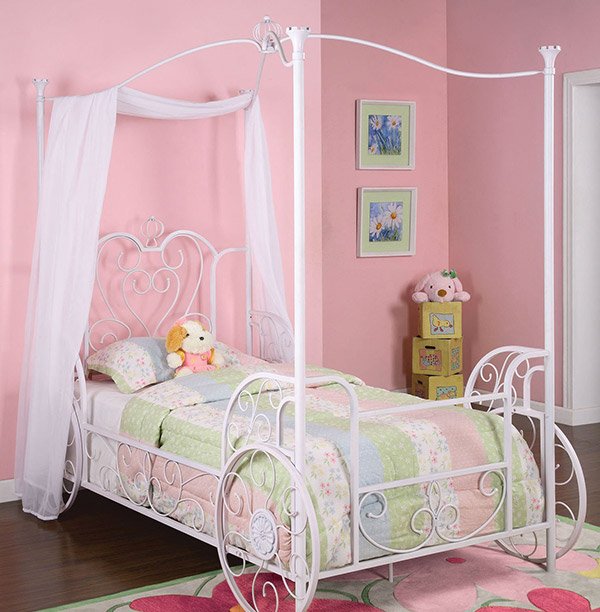 Your little girl will sleep like a princess and would get fairytale dreams on this lovely canopy bed!
Girls Flowers Bed Canopy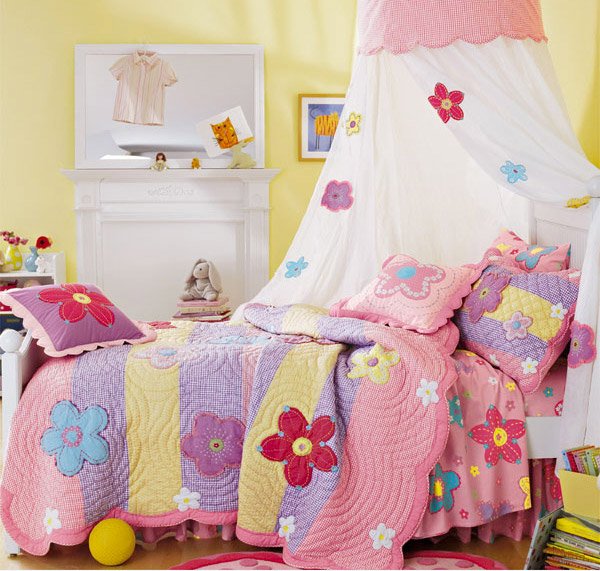 Flowers are in bloom in this bedroom with lovely colors in it. Even the canopy has flowers!
Inverness Circle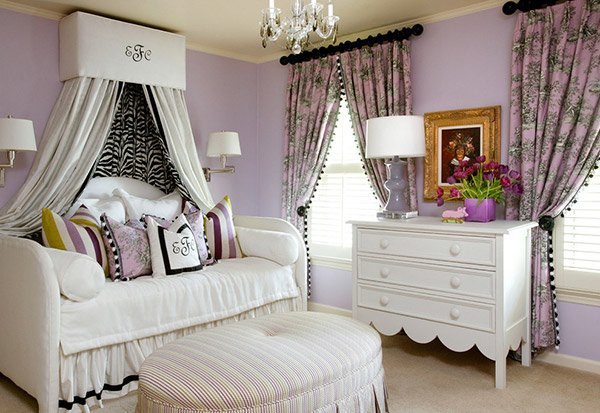 White is used for the canopy but it has an inner zebra printed fabric making it look attractive.
Blue, Green and Black Girl's Bedroom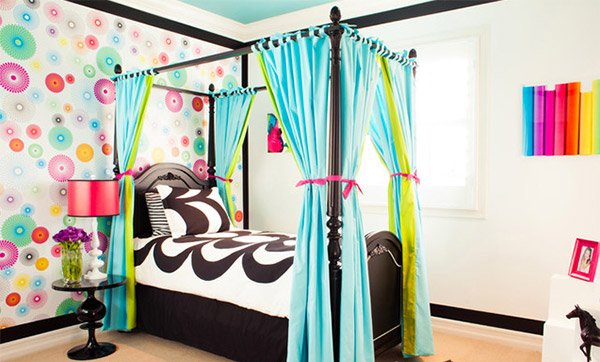 We so love this bedroom! The colors are lively and give this room a childish look despite having a canopy bed in black finish.
If you give your little girl or even your teenager a bedroom with a canopy bed, they will spring with joy! Well, you don't have to ask why because the bedrooms that you see above sure are lovely and would make them feel totally special and totally girly! You can even integrate themes to their rooms like a heart themed bedroom or maybe other themes that your daughter would love.