15 Invigorating Red Bedroom Designs
Adventurous, invigorating, exciting and sensuous are few words to describe a crimson-themed bedroom. The love of passion and warmth usually are the main concepts for painting the room red. This powerful shade may give us different interpretations. But one thing is certain, when you put that color on your interiors it should tell about you.
You can definitely come up with tons of designs in your head. You may want to color all of your bedroom walls with red or just create an accent. You may also use some red accessories to not overbear the color or put some red drapes on to make it classy. You can even use wallpapers! There are a lot of ideas and designs that you can do if you just use your imagination. But a little help from some experts won't hurt either. If you find red to be magical and really describes your personality here are 15 red bedroom designs to awe and help you come up with your own stylish red interiors.
Classic Bedroom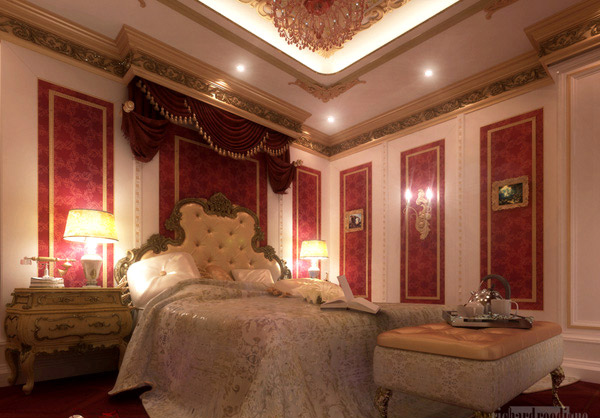 If you dreamt of living in a palace or mansion perhaps, this design is suited for you.
Smooth Bedroom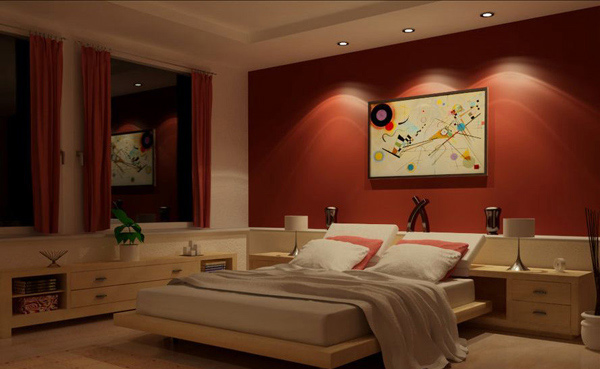 Nice and smooth. A calm ambiance with an artwork as an accent, perfect for relaxing!
Asia Style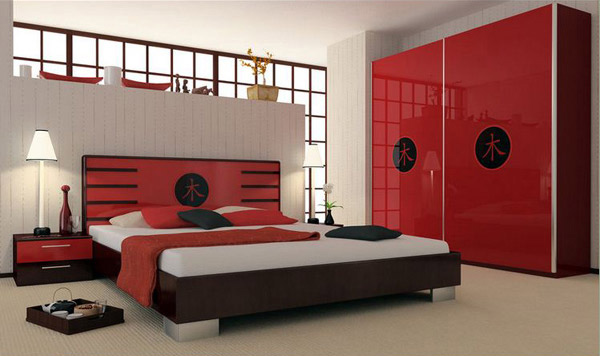 Closets can also be the focal point in a bedroom. You can customize it and put designs that you want and have your walls painted in neutral to balance it out.
Master Interior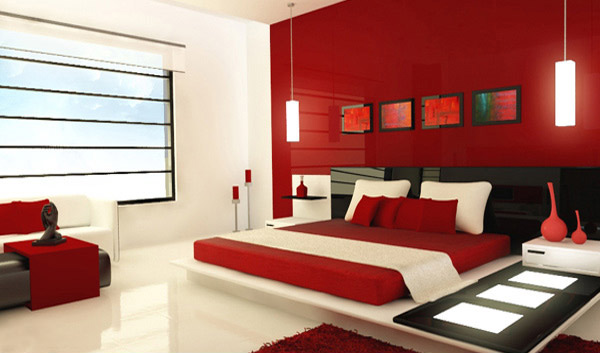 Love modern designs? This one is for you. The intensity of red and black are balanced by the white pillows and white-glossy floor.
Red Room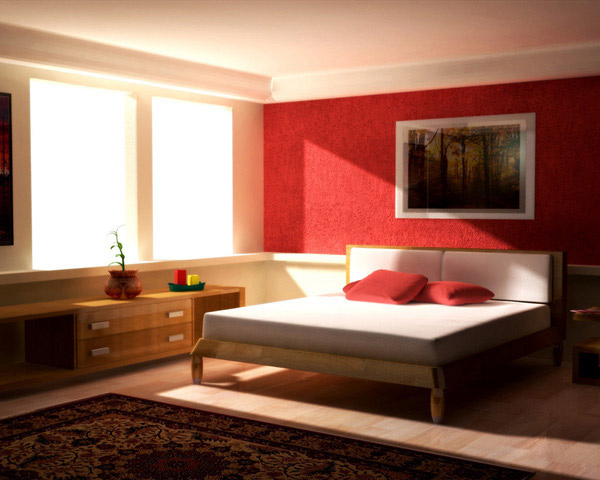 Are you a fan of intricate-patterned carpets? Here is one way of complementing a Persian carpet with a decadent red wall. Simply elegant, isn't it?
Matt's Color of Passion Bedroom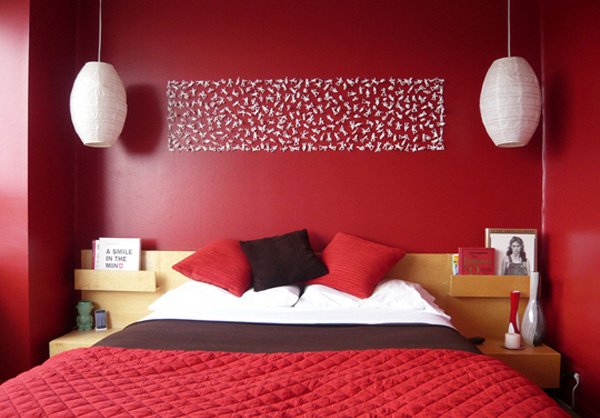 Black linen, throw pillow, white-artwork to complement the hanging white lamps and white sheet covers bring balance to the blood-colored room. Contrasting colors really make a statement.
Passion Bedroom
Rich luscious red and decorative lightings will give a stunning hotel feel while in bed.
Bedroom Interior
Superb color tone combination brings out elegance in this room.
Teen Boy Bed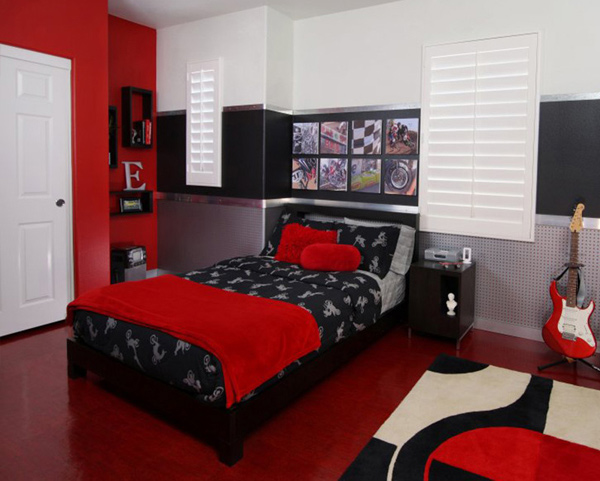 The contrasting colors in this room made it perfect for a teenage rocker boy.
Red Night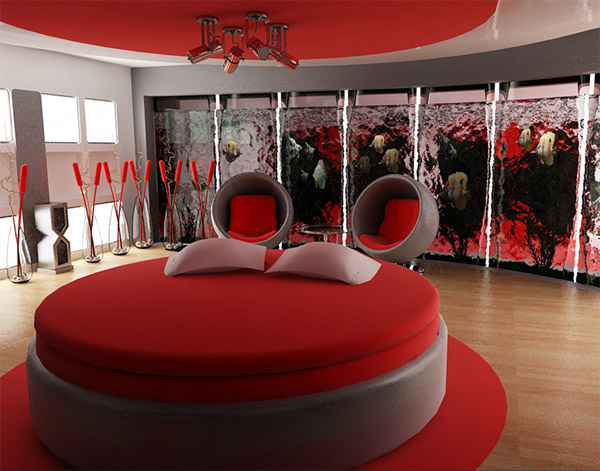 A circular bed would be totally unique. Notice how the ceiling, the bed and the carpet go together.
Completed Projects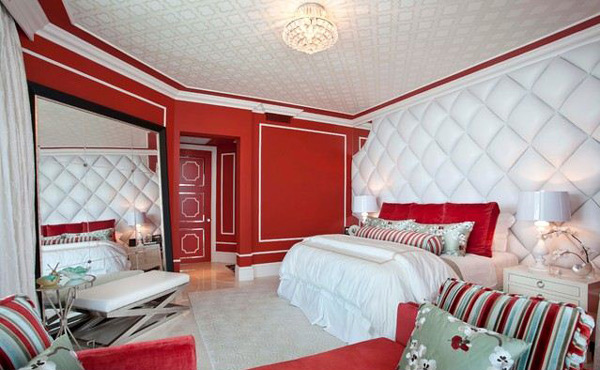 Inspired by old Hollywood glamour, Dkor Interiors used velvet, silks, ornate forms, bold patterns, mirrors and lots of bright, high-gloss colors all throughout. Looks expensive? You can use wallpapers to achieve the soft-symmetric-headboard-wall. Be creative and resourceful.
Appalachia Mountain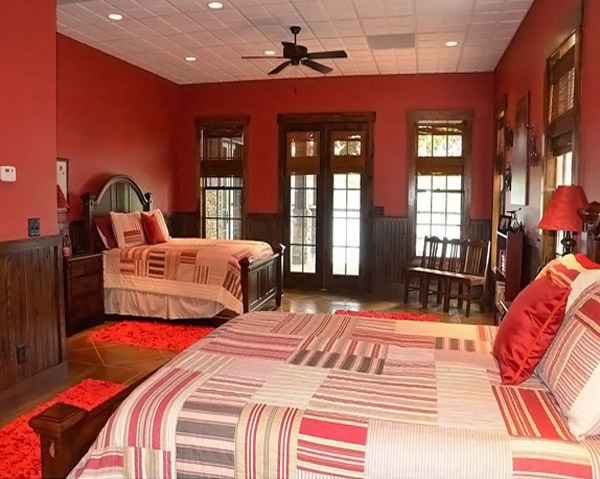 Earth and fire can still go well when it comes to color combination even for bedrooms. Max Full Bright Designs made a successful creation of such. If you love woods and the fiery red, this design can definitely help you fire up your mind.
Luxury Red Bedroom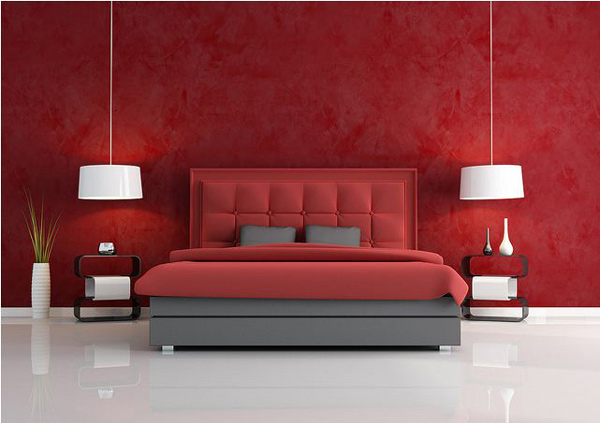 Modern minimalist design was used to put up such a luxury.
Red Kemang Bedroom
The red tone on this small room makes it look airy and calming.
Sliderobes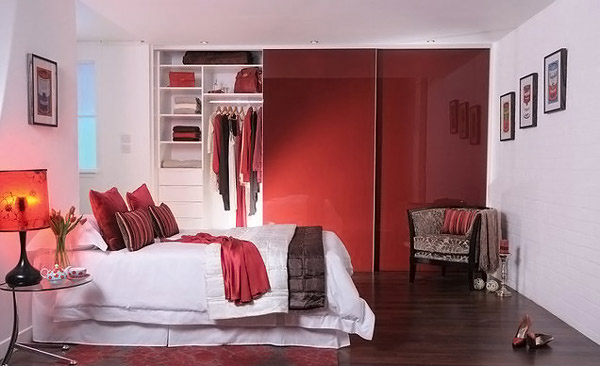 Save some space with style. This built-in closet used its sliding door as the accent to the room. The red glossy, glass door makes an elegant design for a wall when the closet is not in use.
The different shade of red gives different feel and ambiance to the room. The trick is to choose the right shade that will create the impression that you want for your room. Mix and match the accessories to complement the interiors. You will be amazed with the results. Red is a very strong color, be fearless in using this hue. Do not be afraid to use your imagination and personality in designing your own space. You can even come up with a Zen Bedroom if you want. Need some tips in designing a bedroom? You can check Basic Interior Decorating Tips for Bedroom.