15 Fun Bohemian Style Bedroom Designs
Bohemian is a mix of everything – a little eclectic, a little modern, but it always is vintage. That's the beauty of it. Everyone loves vintage and wants to always mix and match things that sometimes contradict and complement each other all at the same time. When you enter a Bohemian space, you notice a lot things all at once which sometimes makes that one specific room feel like a gallery.
Today is a great day to see more stuff of how Bohemian bedrooms would actually look and feel like. Expect warm, golden glow which always gives the space an inviting feel. You'll notice the lush and ornate linens in rich and vibrant hues. You will also see more lace, fringe, wrought iron bed and even vintage wallpapers! Take a look at our list of 15 Fun Bohemian Style Bedroom Designs, let's check them out!
Bohemian Chic Bedroom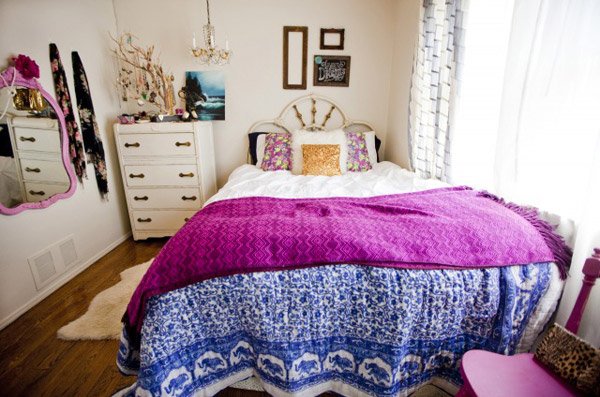 Whenever we say bohemian, a larger part of the color combos are blues and violets – looks hippie but the artsy stuff makes all the difference.
Casa Cabo Pulmo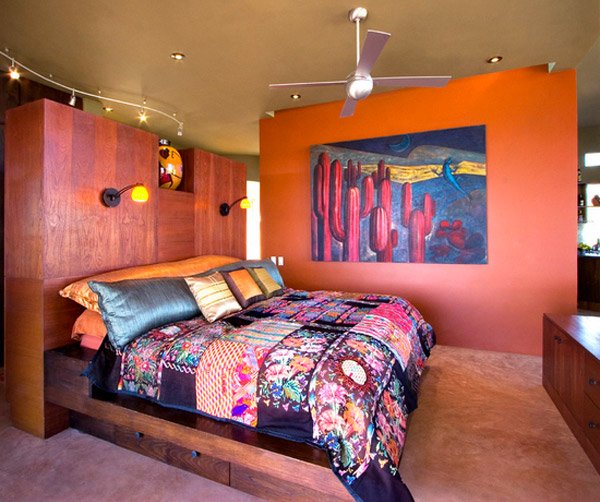 Casa Cabo Pulmo's interior sunset-color palette was inspired by the site's setting and vegetation. "Casa Cabo Pulmo introduced the homeowners to how a building finds its place in its landscape – a process that instills harmony not only in the building structure but in the inhabitants as well," says House.
Eclectic Bedroom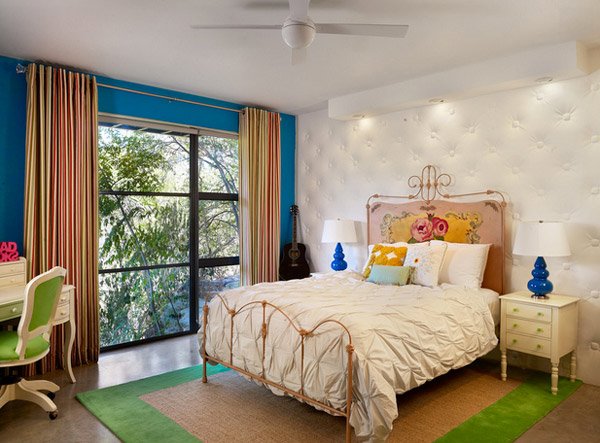 The wall is a plastering technique that has 3D elements for the dramatic effect. The headboard design and the frame looks charming plus the table lamp sort of contradict, but sure mix well.
Estate Model Home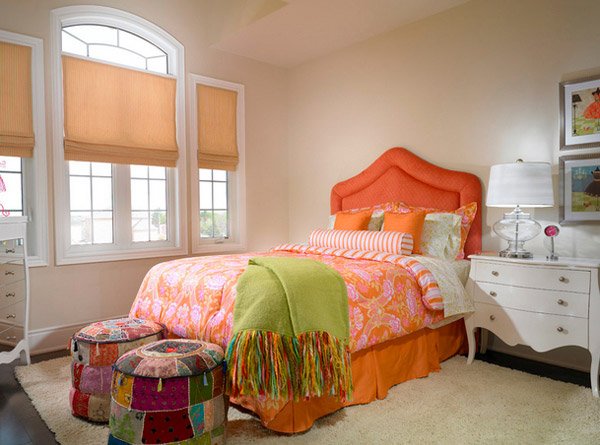 Intense orange walls can be a bit too bright for a bedroom, where you may want a more relaxed vibe, but smaller doses of the color via furniture and linens work well.
Gaillardia Show Home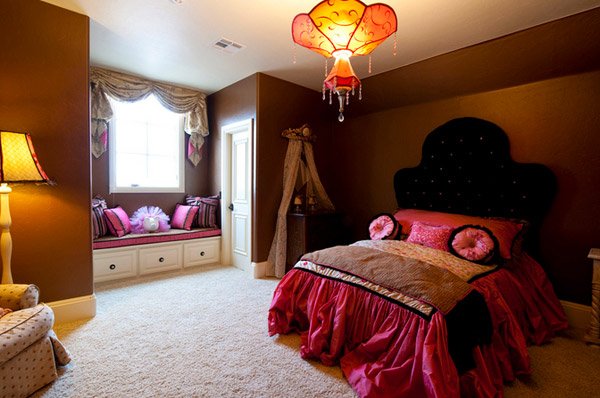 The vibe for this bedroom is vintage and real chic. The fabric for the bed sheets and the pillows are of hot pink which brings this room to a different level.
Good Shepherd Bedroom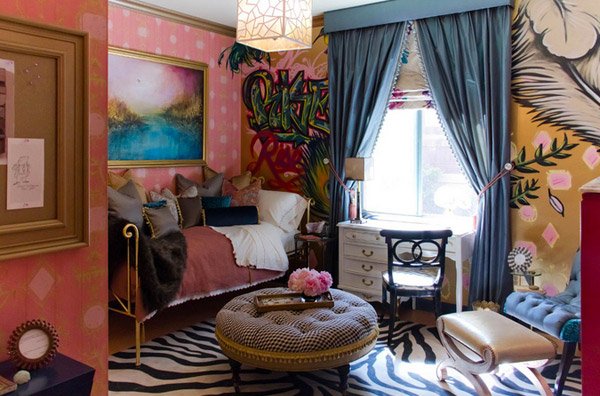 What isn't going on in this room? There are traditional silk drapes, a zebra rug, a formal ottoman and bright pink wallpaper. It would be a daring eclectic beauty even without the graffiti mural, but add that and it's a work of art. It's so crazy and mixed up that it works.
Suzani Bohemian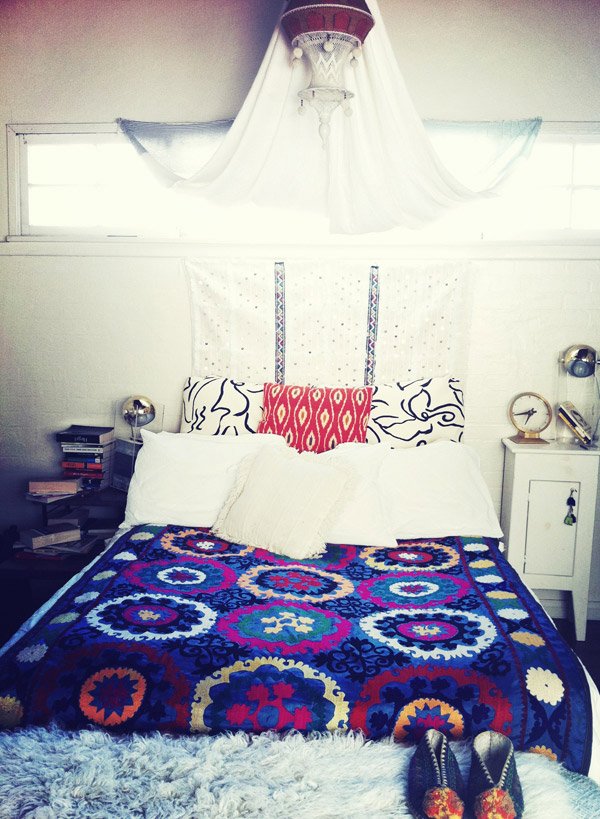 The whites and the blues look well together. The prints on the bed sheet look fun and furry. Look at the pair of shoes on the foot stool too, looks Asian, does it?
Hollywood Residence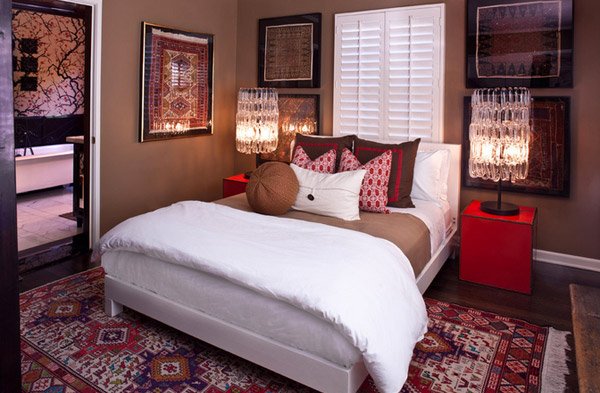 The guest bedroom is another room that strays from the color palette in the rest of the home. "I took a cue from the style of the house itself and used the neo-colonial design as a reference with the architectural styles, while still adding modern touches in the furnishings," says Gordon.
Horchow Eclectic Bedroom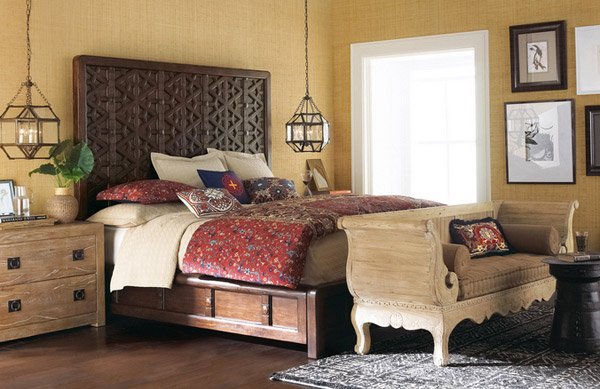 Pink is more than welcome in the dual-gender bedroom. Just make sure it is balanced with darker colors, non-floral patterns and other focal points.
Lakehouse Bedroom Makeover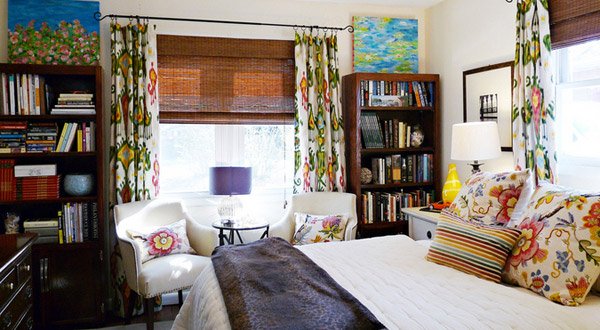 All the bright colors are positive to children who may spend time with their parents in this room. The colors are fun and great to look at which is really comfy and playful looking.
Eclectic Bedroom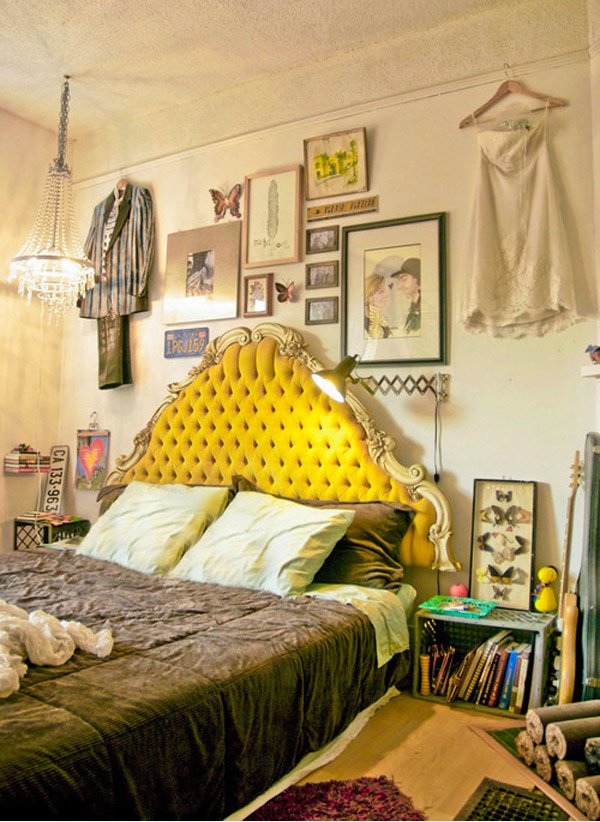 This bedroom in the Orange County looks like something like a classic vintage bedroom would look like. The headboard is a large yellow cushioned one and the carving is really intricate and great to look at. Adding the frames on the wall added a bit of drama to this space.
New York Eclectic Bedroom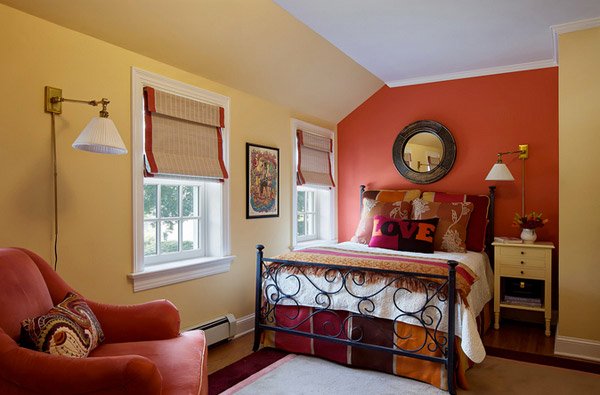 We see a chunky piece of bed with fun and colorful fabric used for the beddings and the pillow cases. Just by looking at the color combination of reds, maroons, oranges and browns – we know it Boho!
Oklahoma City Eclectic Bedroom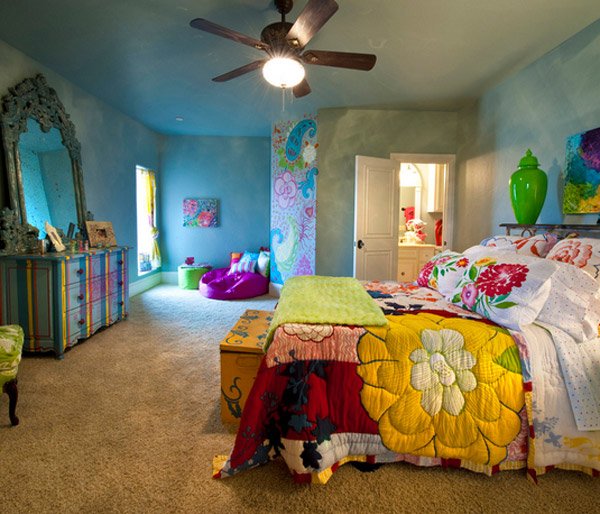 Create a mix of vibrant colors and whimsical design using the Urban Bohemian trend seen on the runway and in home decor. Get bedding that is bold in color and pattern, then use some of the colors from the bedding around the room as accents on furniture, artwork, and/or wall treatments, to complete the color scheme.
Venice Canals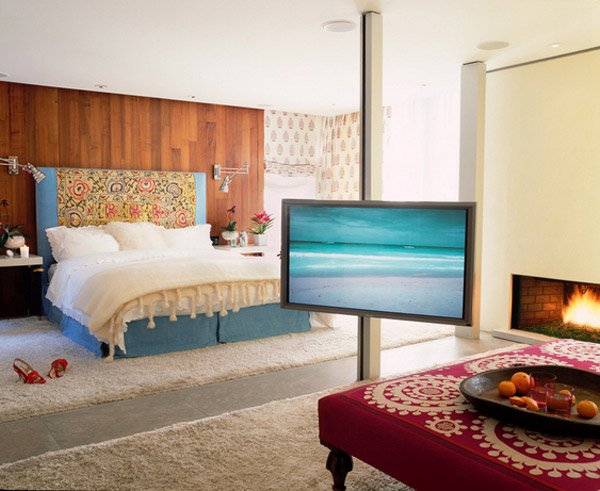 This is what modern bohemian would actually look like. Still with the fun colors and playful fabrics, although more subtle. The light blue bed and the wood panels on the background blend well together.
Romantic Bohemian Bedroom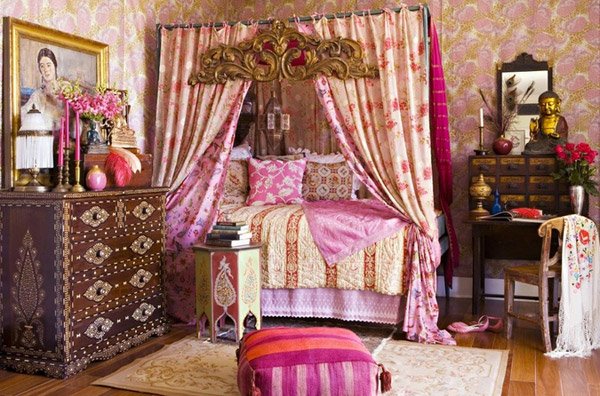 Look at how baroque and bohemian mixed all together! The designer did a great job for the bed and the carving above the canopy matches the cabinets on each side.
So the 15 Fun Bohemian Style Bedroom Designs can get a bit of a bad rap, bringing to mind a messy sock bun you just made for your hair – messy but good to look at. Of course Bohemian is not for everyone, but if you love the thought of papasan chairs and futons and maybe a bit of an exotic bedroom, this may be for you. Let us always put to mind that we want it colorful, romantic and with bit of layering, your bedroom is good to go! Again, for more inspiration, check out the 15 Bohemian Inspired Living Rooms with more interesting and fun pictures to choose from!