20 Examples of Girls Bedroom Lounge You'd Die For
I don't know why but when it comes to decorating and designing a girl's bedroom, it is just so exciting and fun all together. Well, maybe it is the pink rush or the yellow sparks that bring all those excitement. But maybe it is also the challenge of how we can make our girl's bedroom unique or how to choose what other colors combinations to use aside from pink. Aside from the bed covers and decors, we also consider adding a sitting area in the bedroom where the girls can read or do other tasks.
That is why I have gathered some lovely girls bedroom lounge areas that will make us wanna add one in our girl's space. It is actually a mix of kids and teens bedrooms so long as they are for girls. You can see a variety of seating ideas as well as how these were arranged in the spaces. I know you will love these because these bedroom lounge spaces are no doubt something our girls will die for just to have one!
1. Teenage Girl's Bedroom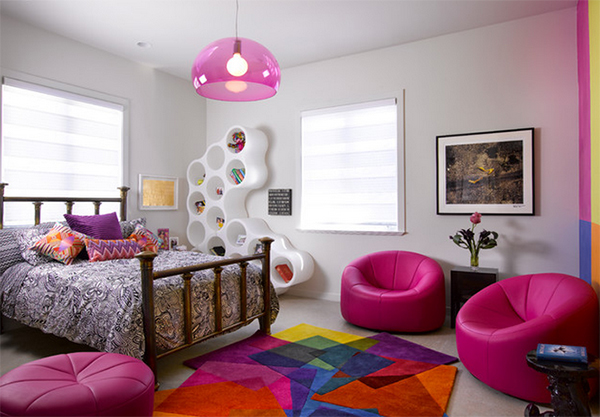 What I love here is the area rug, the pink chairs and the modern hive-like wall shelves! You can just add chairs like this on a corner so it can be an added seating for the bedroom.
2. Teenage Girl's Room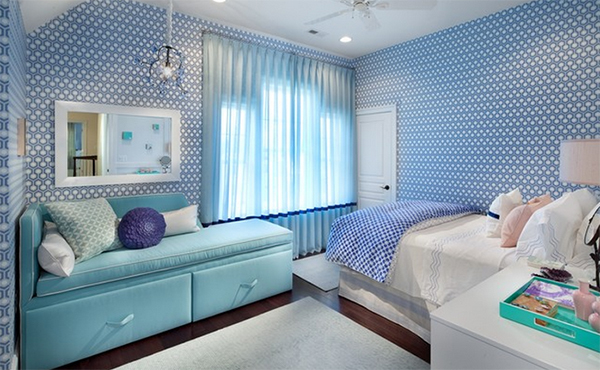 A chaise lounge or a long bench could also be a good idea. Aside from being an extra seating, it could be a good spot to sleep if a friend sleeps over.
3. Aliso Viejo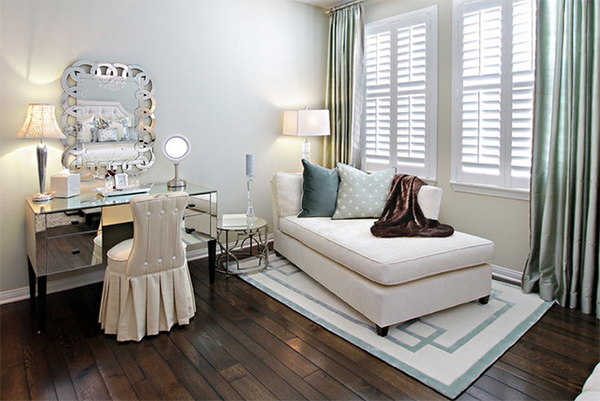 Pretty chaise lounge in a corner and this space is define well too with an area rug, a side table and a floor lamp.
4. Mirage Residence
I love the colors in this bedroom and the entire overall look. A comfy seat plus an ottoman will be a good idea for a lounge. Why not add a small breakfast nook for tea parties?
5. Contemporary Kids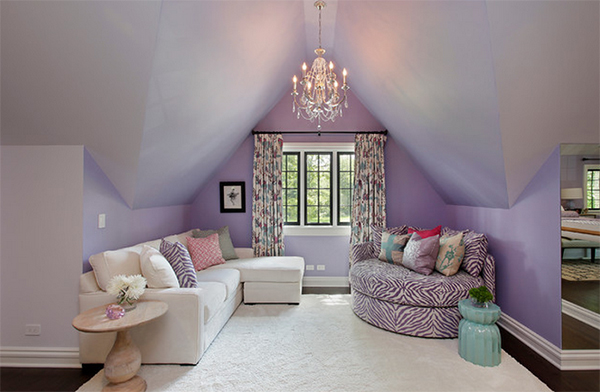 If you have an unused corner, you can turn it into something like this with a sofa and a pretty chandelier.
6. Candice Olson Little Girl's Bedroom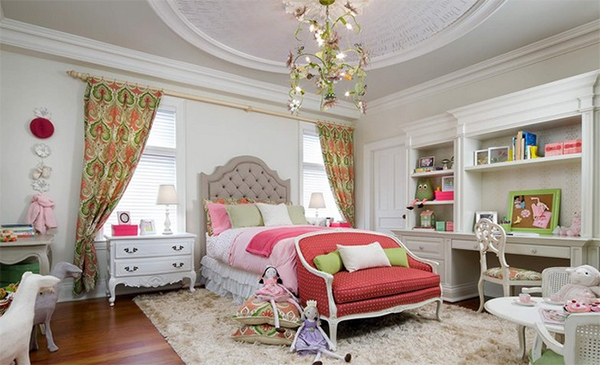 Aside from the sofa at the foot of the bed, you can add more chairs around a table that isn't just for extra seating but also for playtime.
7. Old Westbury, NY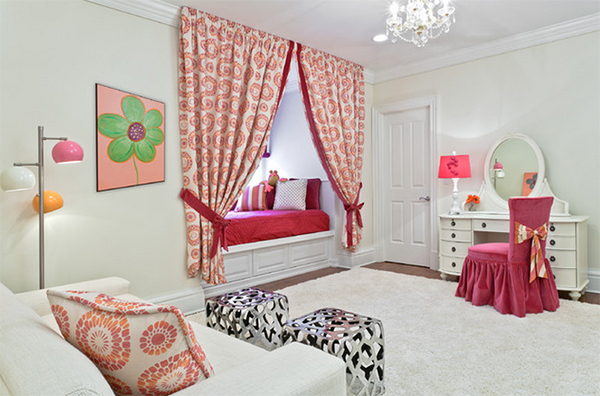 Add a mini-living area in the bedroom and make use of the window space too for a bench.
8. girls bedroom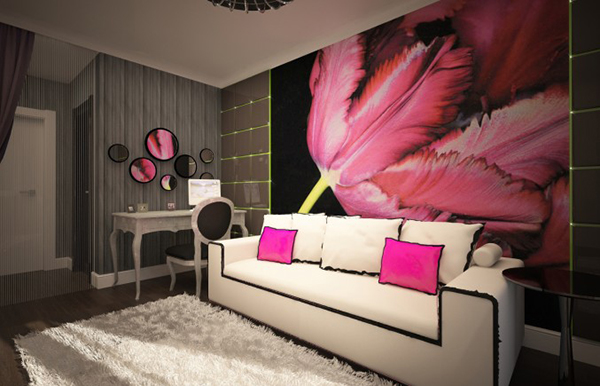 Pretty chic bedroom lounge that is placed near the vanity. Adding a sofa will do!
9. Southern Traditional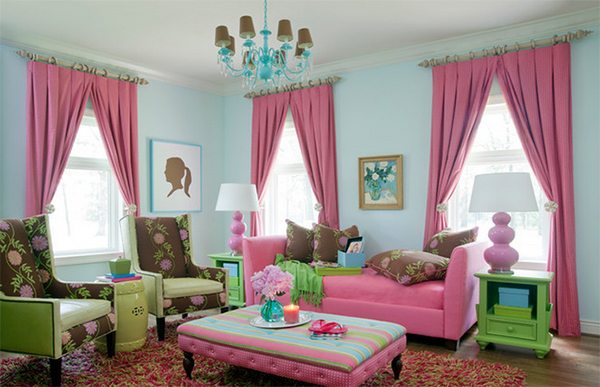 But you can also go overboard and create a living room like space complete with a coffee table and all!
10. Hermitage Lane, Newport Beach, CA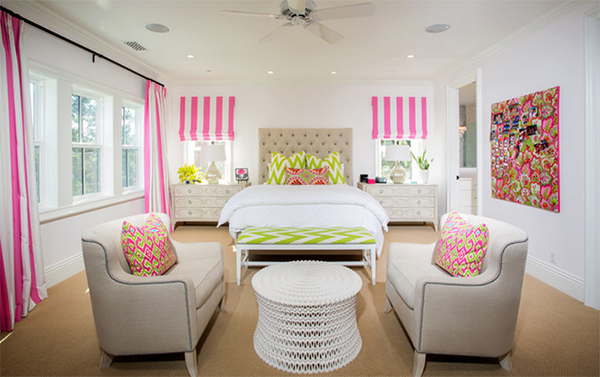 Who wouldn't love the colors of this bedroom? What I love here are the throw pillows in these comfy gray chairs.
11. Traditional Kids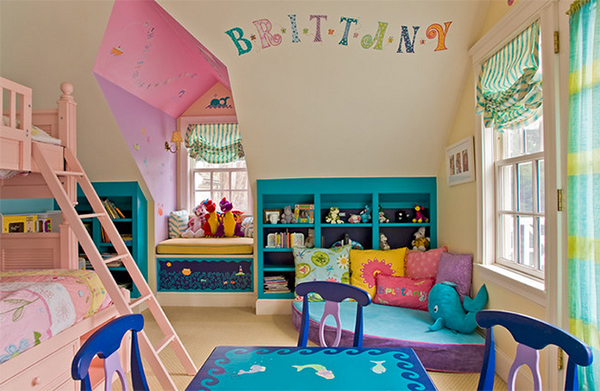 It is fun to add an extra space for the kids to play on like this curved floor cushion that looks like a stage!
12. March of Dimes Showhouse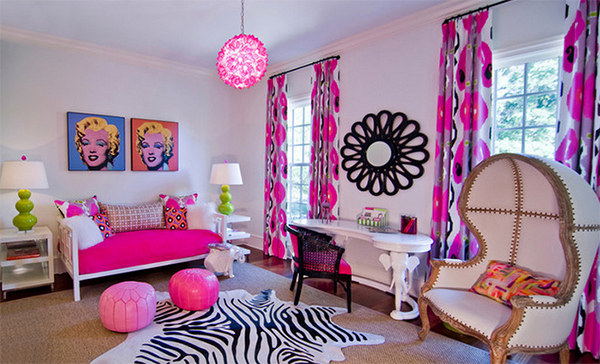 Who wouldn't fall in love with this space? Pretty chairs and decors!
13. Young Girls Room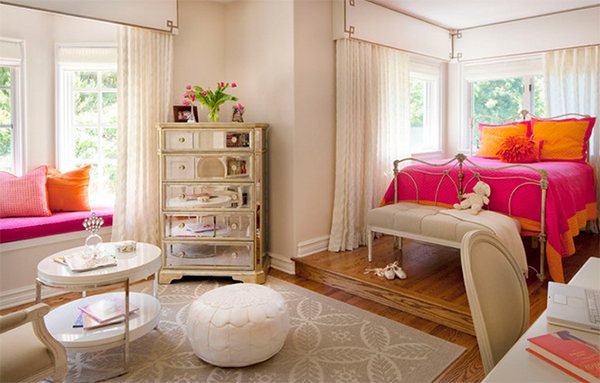 I like the subtle princess touch of this one. Aside from the bay window seat, they added a chair and an ottoman too.
14. Newton Custom Home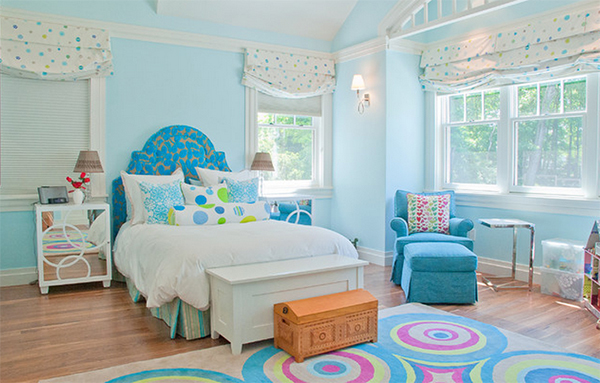 The color of this bedroom is just lovely! The bedroom may not be spacious but managed to have its own seating.
15. Austin Modern Farmhouse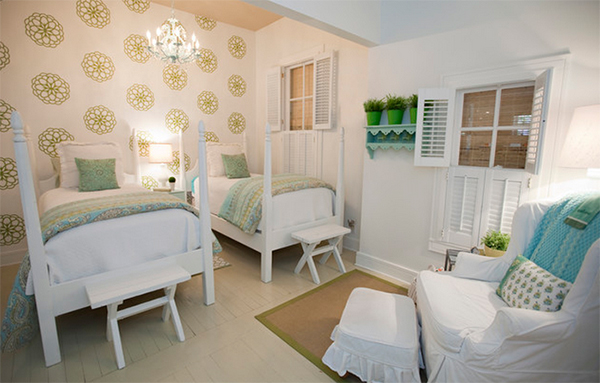 A bedroom for two with a chair on one side and a foot stool that goes with it. The cottage feel of the area is love!
16. On Golden Pond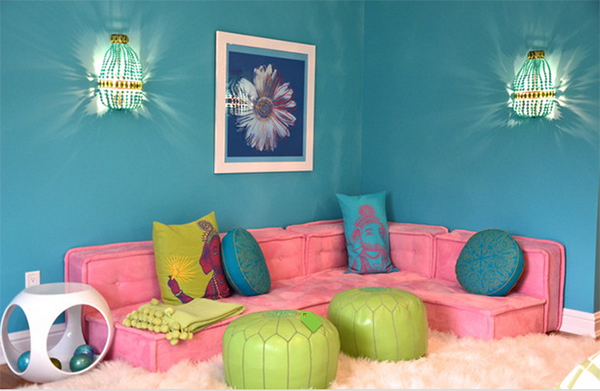 A floor level sofa with lovely pillows and that shaggy area rug complete the look of this stunning lounge area!
17. Showhouse Bedroom for Teen Girl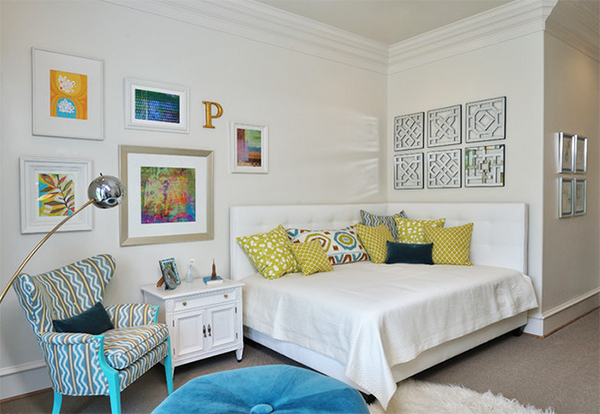 A vinyl upholstered daybed makes a great place to lounge and hang out with friends.
18. Pink, Orange & Chocolate Pre-teen Bedroom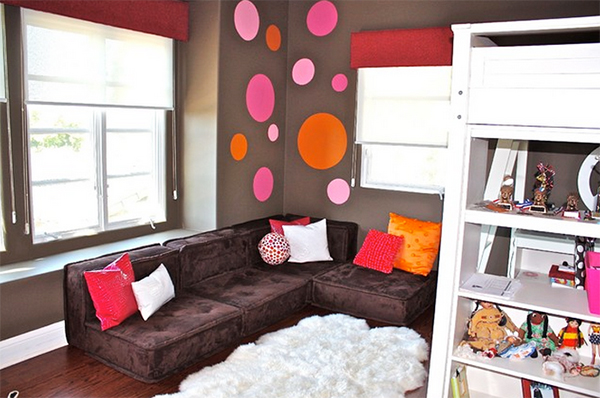 The color combination makes this space look chocolatey yummy! This is a simple way to add a seating in the bedroom.
19. Traditional Kids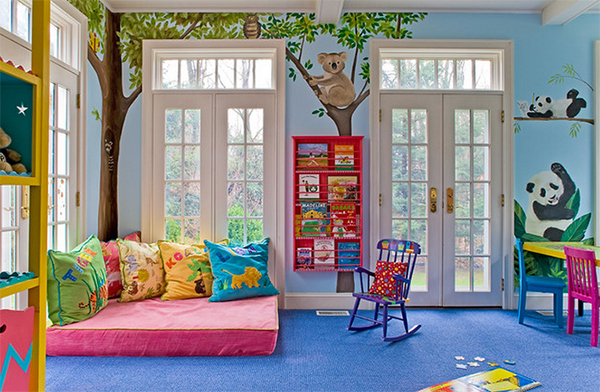 Bring in the floor cushions and add some pillows on it! Then your girl's bedroom lounge is ready to use!
20. Teen Girls Bedroom Lounge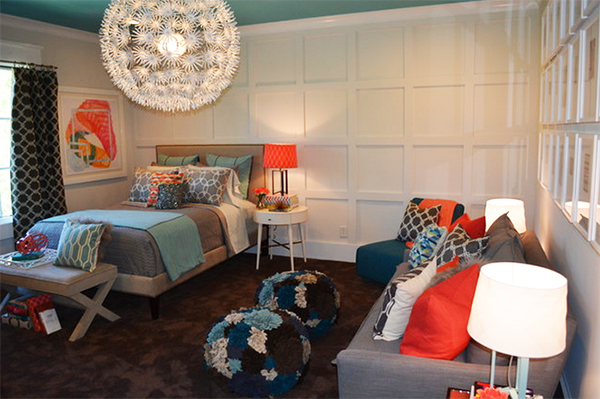 For teenage girls, add some ottomans, a bench and sofa then fill them with throw pillows for the lounge area.
I can't blame you or your girls if they want to have their own lounge right now! The images above are so inspiring that you will surely try to add even just a small sitting area in your girl's bedroom. Well, be creative in doing that. You can use old chairs and just revamp them or you can also get new ones if you don't have any other chairs to use. You can even use the idea of just adding a floor cushion with pillows. Which of the above girls bedroom lounge appeal to you most?