20 Multi-color Creative Bedroom Designs
Do you want to transform your boring room to a breathtaking bed chamber? Consider yourself lucky! In today's article we are going to feature bright hued rooms. And believe it we are not just talking about one color for your bedroom interiors but we are featuring several colors of the scheme. We bet that you are going to fall in love with our collection.
Adding colors make an ordinary room dazzle in an instant. Colors make a room alive. Even a small amount of it can make a big impact to your neutral walls. It can be a lot of fun to embrace different colors combined for your interiors. A splash of bright colors can give you stunning result. So have the heart to be bold and let us jazz up your bedroom interiors by getting ideas on these 20 multicolored bedroom designs we choose specially for color-lovers like you!
Psychedelic Bedroom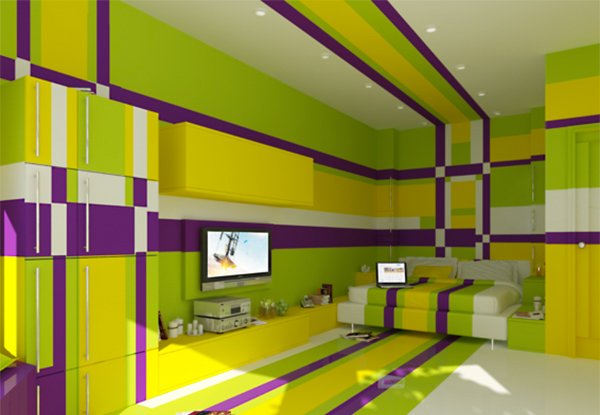 This bedroom design is nothing but pure energy and fun. Oh and yeah, it's psychedelic too!
Form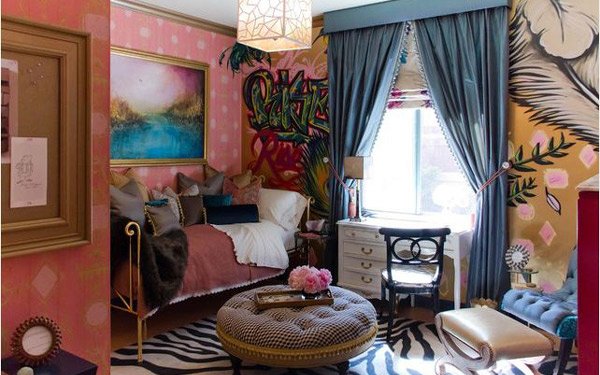 Need a splash of color? Take a look at this daring eclectic beauty of a room and be amazed with how the mix and match of different colors, wall art, accessories and furniture go together. This room is an art itself.
Colorful Bedroom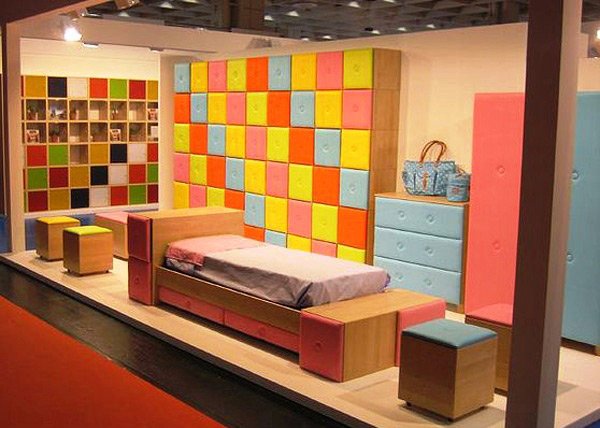 Afraid of painting your walls with bright colors but you really want to see your room with it? You could definitely use this trick, choose furniture and bedroom accessories that showcase combination of wonderful pastel colors. You got to keep your neutral-colored walls and have all the variety of colors you love at the same time.
Girls Room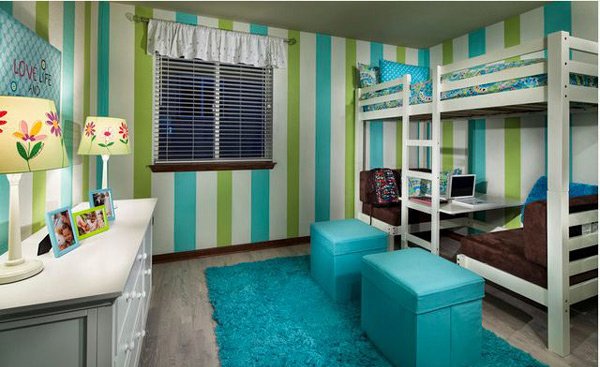 Chunks of bold hues will sure to turn your bedroom into an exciting and fun retreat!
Tween Bedroom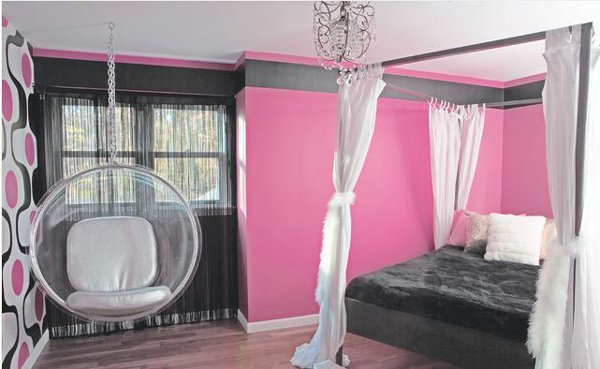 This pretty bedroom is a retro-princess-glam inspired. Everything here is just funky-feminine!
Image Locations, Inc.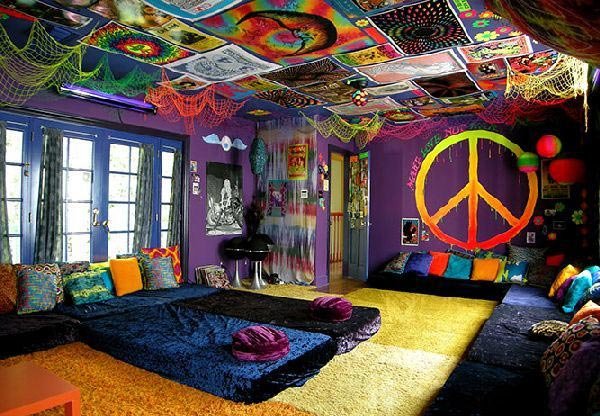 Colors galore! Its hippie and funky design is sure to take you to the fun world of 70's.
MsSurreal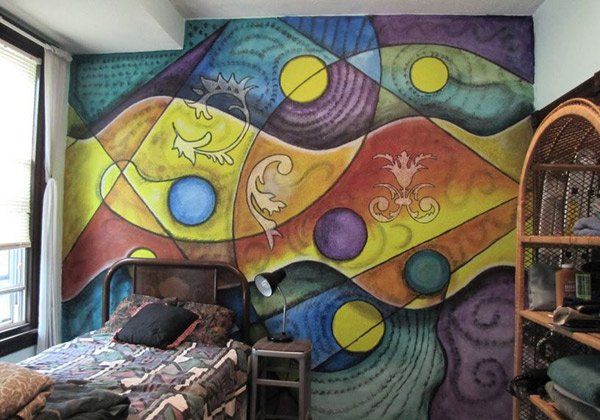 One daring creative mural to spice your bedroom walls!
Michigan Ave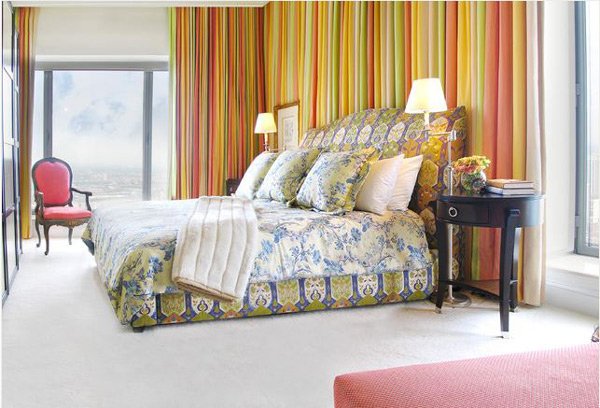 We love the clean lines of colors and mixed of patterns on this bedroom design.
Dallas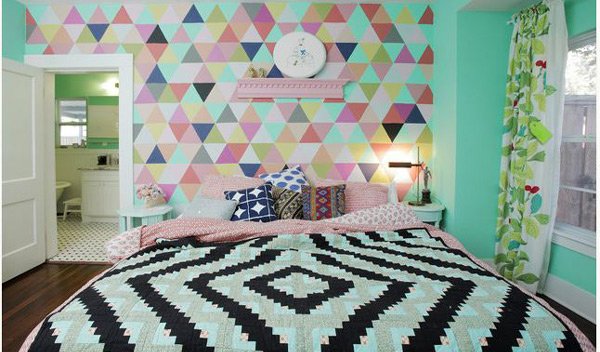 This room gets its inspiration from 11 bright colors and triangles!
Teenage Room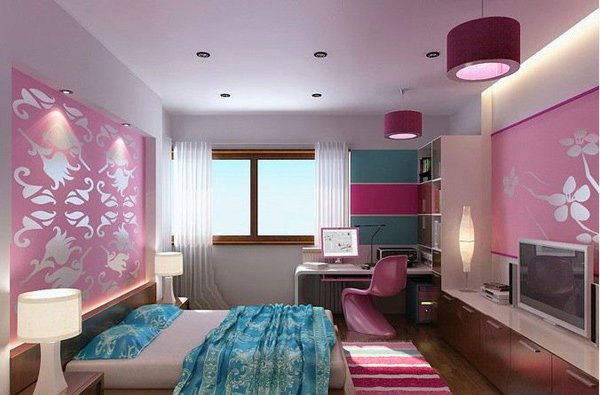 The combination of pastel colors in this room makes it stunning and inviting.
Desk in Lille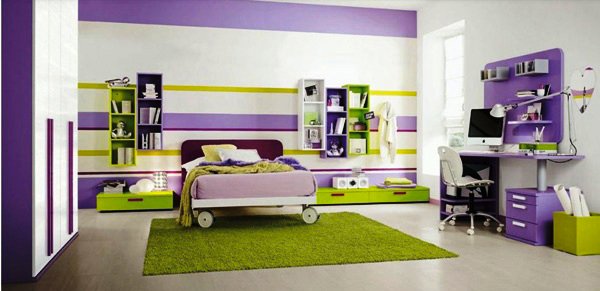 Striking purple, green and yellow, invade this vivacious modern bedroom design.
Color Fiesta Bedroom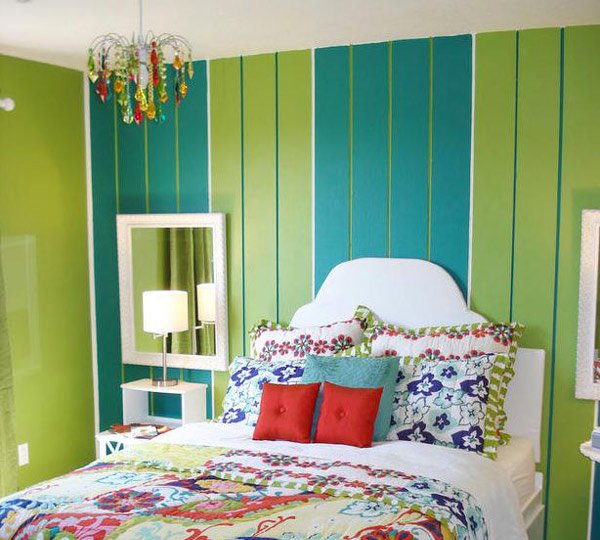 This eclectic bedroom design is really a feast of colors and texture.
Desk In Elm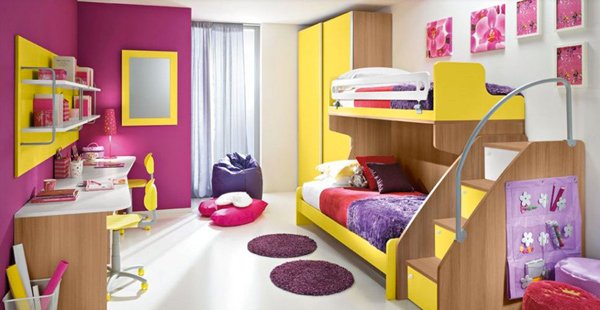 The deep pink in this modern bedroom design is balanced with the bright yellow touches, giving a youthful and sophisticated appeal.
Kid Room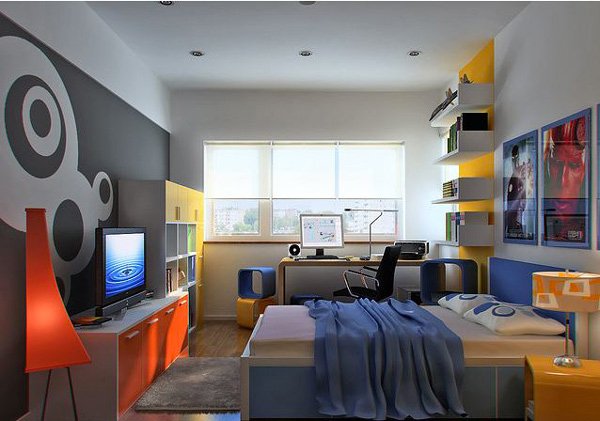 This vibrant modern bedroom design is perfect for a young man.
Lucy and Company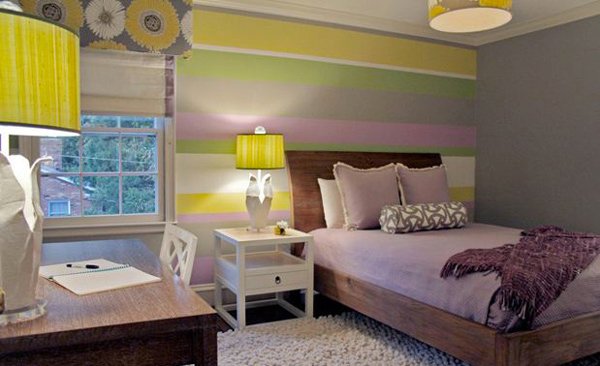 The stripe-pastel-wall served as an interesting backdrop that creates a serene feeling to this girly bedroom.
Cold 2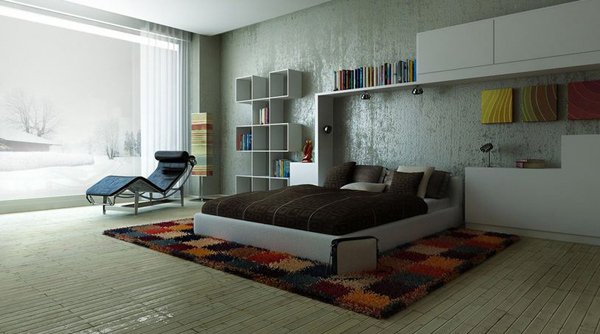 Even for a minimalist, splash of different bright colors works!
Acero, Pistacchio and Ciclamino Bed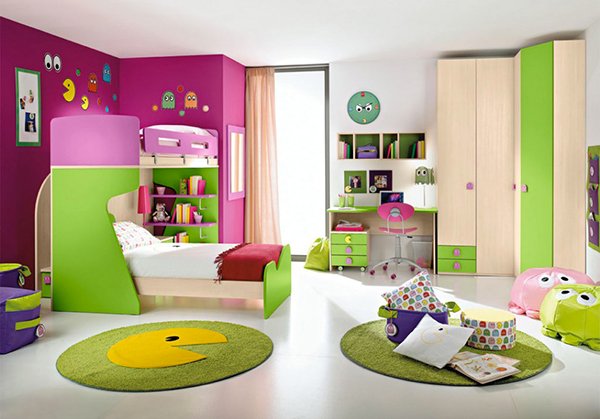 The combination of lively colors in this bedroom design is nostalgic in every way.
Modern Teen Bedroom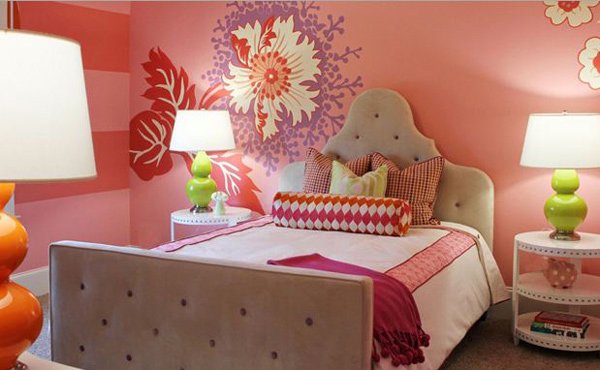 We love how colors worked in this design, pastel colors and patterns of different intensity create a stunning beauty yet relaxing appeal.
Kids Bedroom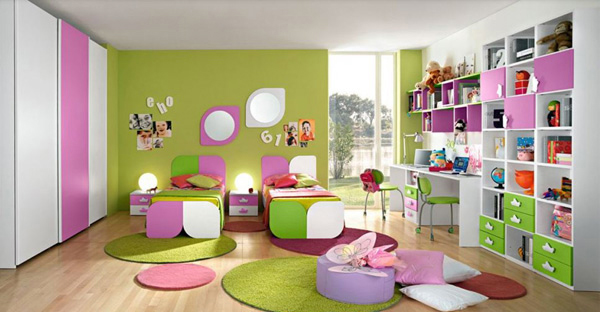 Peppy and vibrant color scheme for your fun-loving kids!
Boys Bedroom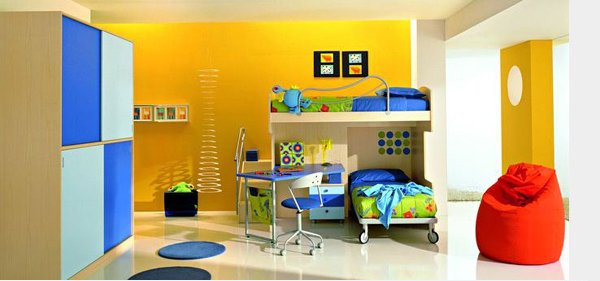 One creative, modern bedroom design your boys will surely love.
You got to love colors to embrace this daring bedroom designs. Working with different colors is fun and the result is always one of a kind and stunning. The trick is to have one hue that will dominate the scheme so the look will come together as one. Choose your favorite colors and be creative about it. Be stylish and consider the elements you want to incorporate in your bedroom. Have some fun with colors!