15 Beautiful Blackout Bedroom Curtains
Ever wondered why sometimes our parents have this huge set of curtains in their bedroom? There are those really pretty and light ones and there are those thick dark ones too? They're like the ones we see on cartoons that are so thick; we wonder how they are actually washed. Anyway, these curtains are called blackout curtains or night curtains. These are used to keep the insides of your home private while there are lights on.
For today, we will be showing you 15 Beautiful Blackout Bedroom Curtains that might interest you since not only are they pretty, they also serve as much purpose as the lights in our homes. These curtains come in different colors and usually darker colors. It is paired with the regular curtains we have which make it look cute at times, but totally pretty, especially during the night. Take a look at the 15 Beautiful Blackout Bedroom Curtains below.
Astor Apartment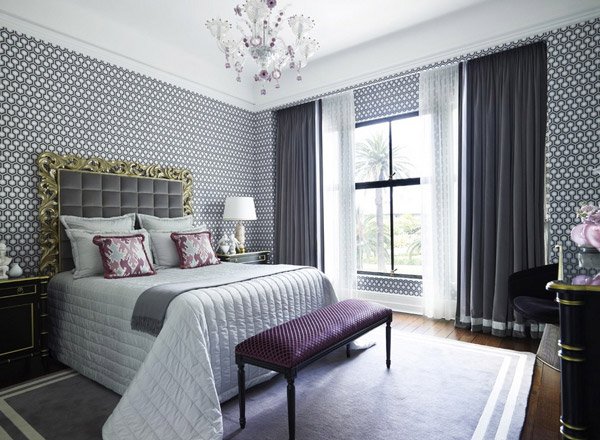 Natale's affection for strong geometric patterns and new regency style is evident throughout the space, especially in the master bedroom. Tufted upholstery and beddings in varying shades of grey coordinate with the draperies, creating a lux yet refined space.
Chicago Single Family Residence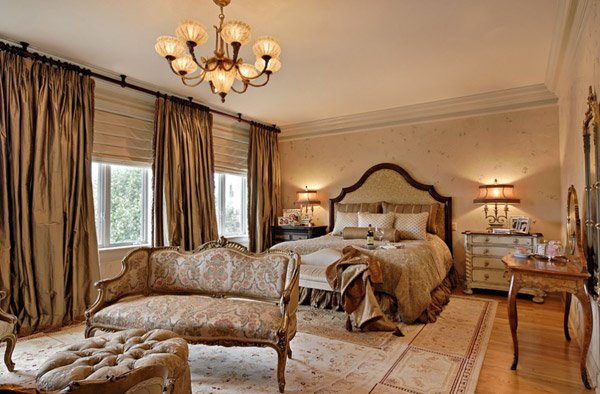 Layer your windows with hard treatments like blinds or shades, along with drapes that have black out lining. This combination will shut the world out so you can concentrate on your romance. Silk or velvet drapes are soft looking.
Contemporary Bedroom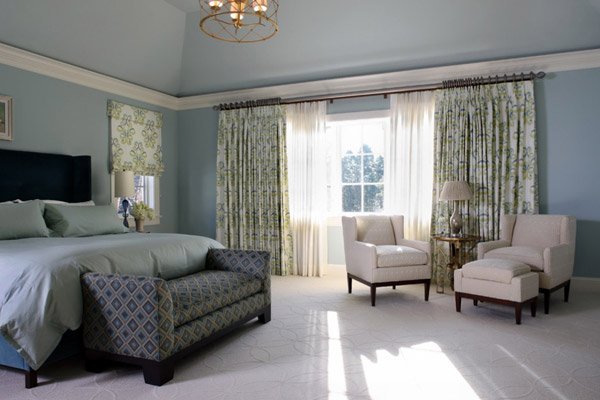 The paneled drapes seen this bedroom is just homey and pretty to look at. It reminds us that home is never too far.
Crystal Cove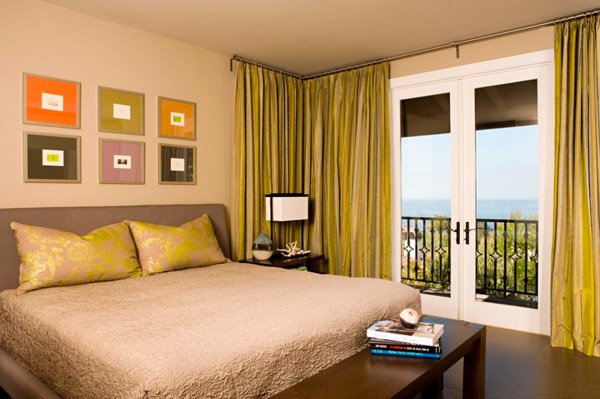 Another harmonious combo: tans with accents of spicy orange and greens. Don't skimp on the drapes. Add volume to your windows with extra widths of fabric.
Delaware Place
In this instance the upholstery isn't tufted – the wall is! The treatment adds variety to a monochromatic interior without sacrificing the tranquil feeling.
Good Shepherd Charity Project
The design intent was to create a cheerful yet equally calming sanctuary that also reflects my design style: clean, contemporary, warm and inviting.
Guest Room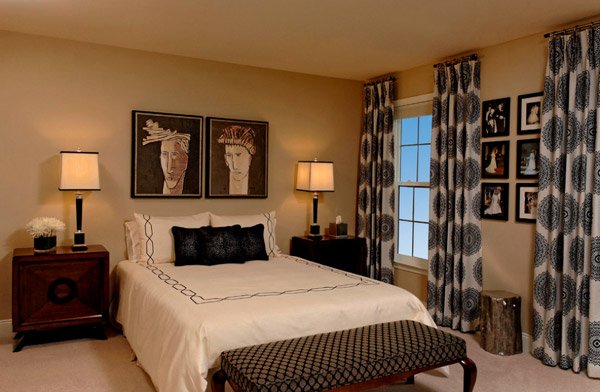 Abbreviated rods work well in a small room where full-length models might look overbearing. Here, hanging them right at the ceiling keeps them from getting lost in a field of wall space and visually heightens the room.
Houston Master Bedroom Contemporary-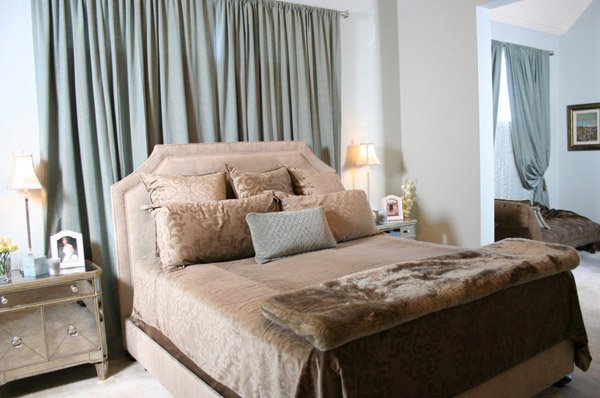 Blue is a restful color for the bedroom. In this master, soft blues and barely there browns create a calm, neutral palette that soothes after a long day.
Lompier Group Apartments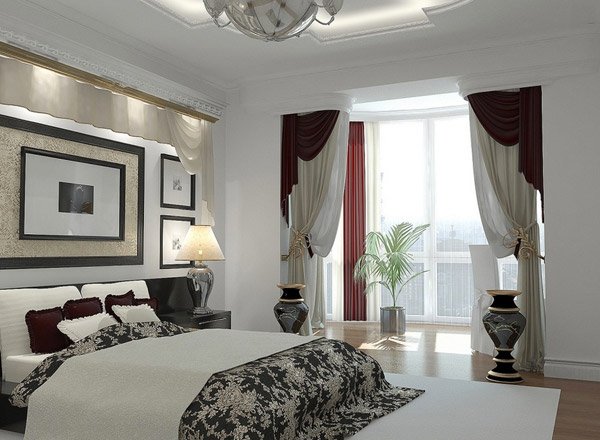 This bedroom sure looks grand! Did you see how the curtains are separated? It looks like a good idea if you have a huge like this, but if you have a bit smaller space, you can apt for having them placed together.
Northbrook House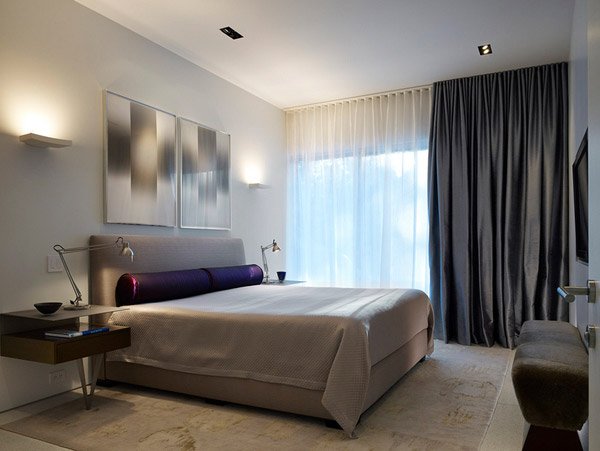 For greater flexibility consider pairing a translucent curtain with a separate blackout curtain, mounted back to back. That way you can get either filtered light or total darkness, depending on your needs. The blackout curtain here extends from floor to ceiling and wall to wall, assuring complete darkness while minimizing the presence of the sliding glass doors.
Pacific Heights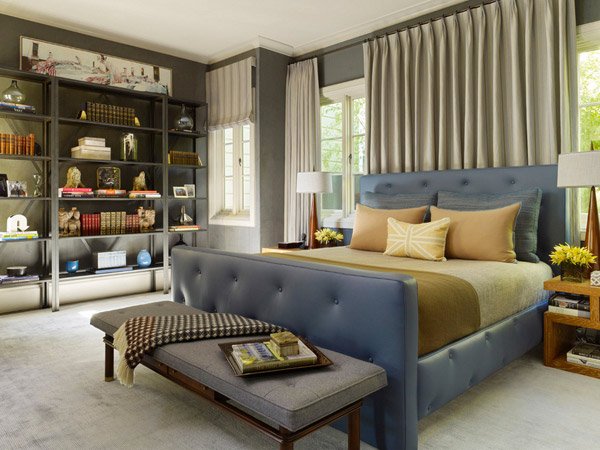 JDG designed the interiors of this smartly tailored Pacific Heights home for a client with a great eye for art, antiques and custom furnishings.
Small Space Residence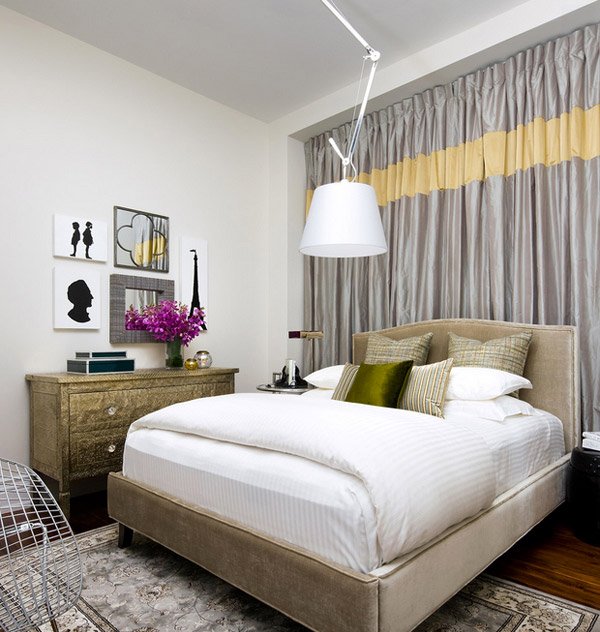 If your asymmetrical windows overlook an unpleasant scene, such as a neighbor's brick wall, you may want to install wall-to-wall drapes. This will give you more space-planning options, too.
Soda Canyon Residence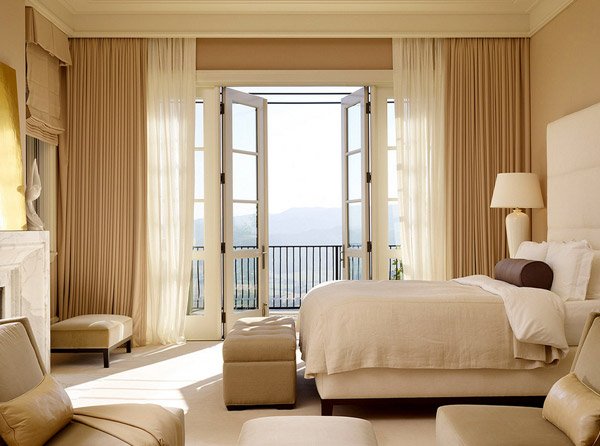 We love the floor to ceiling drapes, the French doors, and the balcony. Don't you?
Venice Loft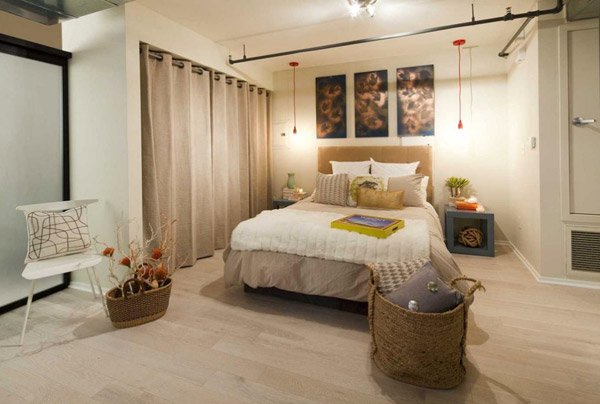 To add doses of color to your room, opt for a bright red cord instead of the regular black.
Aubergine Palais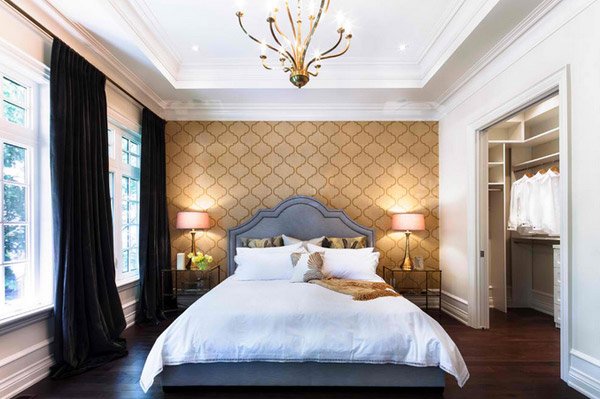 We love how gorgeous this bedroom is. The design of the headboard is divine and the wallpaper behind it is just stunning! We love the palette used for this space, and we are sure you will too!
We recently shown you a list of curtains which showcase the silks and the sheer fabrics, today the 15 Beautiful Blackout Bedroom Curtains show off more of the thick materials which are used to block out the sunlight in the morning and shield us from the lights from inside the house. If you are interested with things to do with curtains, check out how to Accessorize Curtains with 15 Rope and Tassel Tiebacks. We sure you'd love it because we did. More to come at Home Design Lover!