Pretty Combo of Turquoise and Black in 15 Bedroom Interiors
The interior design of your bedroom should create a warm, relaxing ambiance. The colors, furniture, and soft furnishings can make it your private sanctuary – your soft place to fall at the end of the day. Today's article featured a combination of two diverse colors: turquoise and black. Let us see how this combination works in the bedroom.
Moreover, we will just to give a gist of what and how turquoise and black signifies. Turquoise, a blend of the color blue and green, has some of the same cool and calming attributes. Tints of turquoise color have a sweet feminine feel. Darker shades of turquoise, such as teal have a more sophisticated feel. Meanwhile, black is a mysterious color that is a formal, elegant, and prestigious. In interior design, black can make a room appear to shrink in size. Here, they are blended together to give satisfaction and clarity to this two distinctive color combination. Readers, let us acquaint with 15 Turquoise and Black Bedrooms, the designs herein.
Southern Living Idea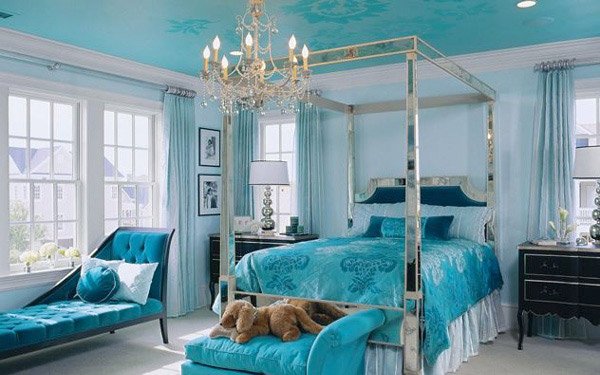 In this bedroom, the turquoise accent is evident in the ceiling, chaise lounge and on the beddings as well. This is matched with black furniture.
Modern Balance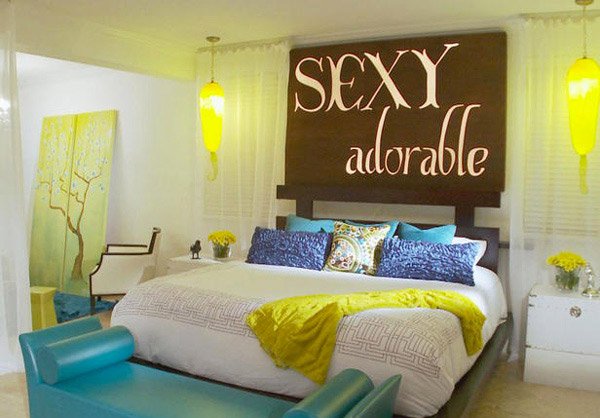 The fixtures are minimal and the use of bright colors on the pillows and the chaise lounge make up a picture perfect teen bedroom.
Master Bedroom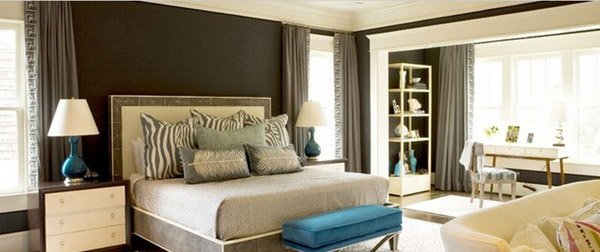 What added feature do we have here? It is the table lamp in turquoise as well as the lounge chair at the foot of the bed.
Historic Federal Hill Residence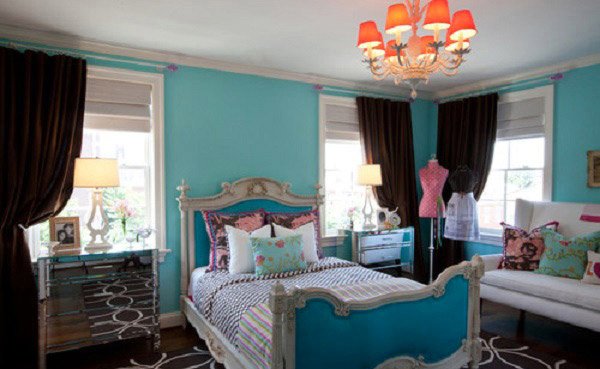 A stylish and classy teen bedroom with a contemporary couch and bedside tables added to this the traditional bed painted in aqua blue and white.
Judith Balis Interiors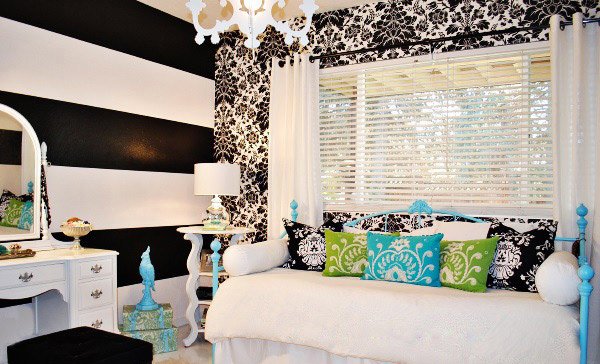 We can do something into minute rooms of our teens so as not to be mind-numbing by the use of bold stripes and turquoise spray-painted furniture to create a pretty impact and put in drama in a fun way.
Showhouse Showdown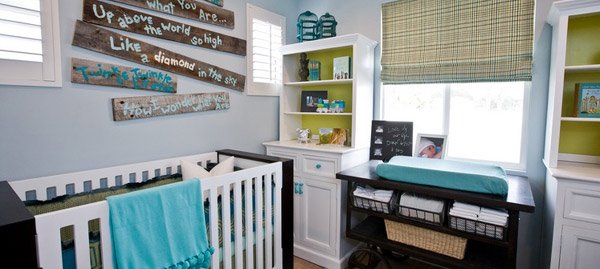 In this nursery, the turquoise color adds up cheerful ambiance.
Teen Tiffany Co. Inspired Room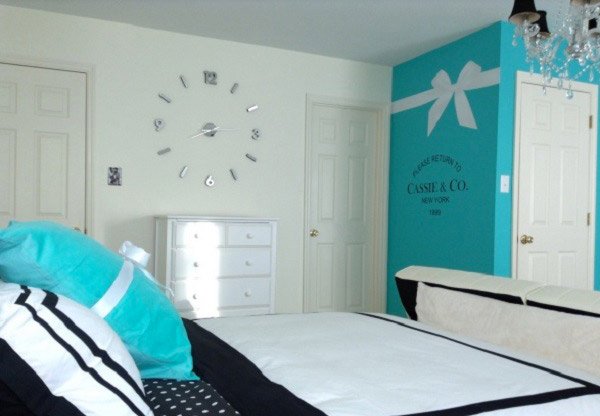 That turquoise wall is so cute with the white ribbon painted on it!
Hickman Street Residence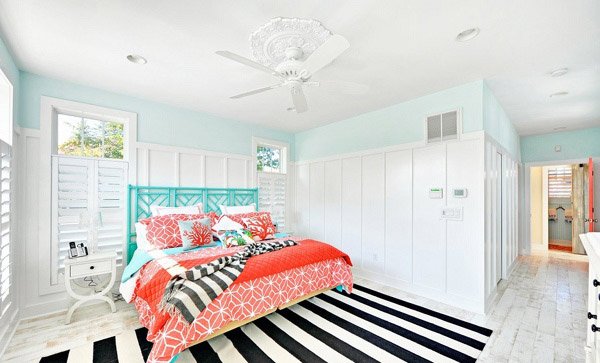 The white and black striped floor covering and the splash of colors on the beddings bestow bright and fresh feeling that put together the charm, beauty and ambiance of this room.
Midcentury Family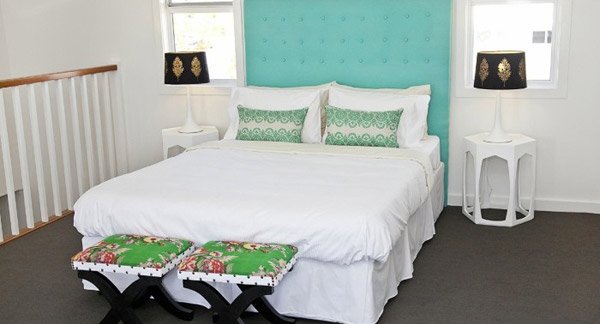 A colorful mix of patterns and colors with gallant contemporary art create a cool and friendly atmosphere with a mid-century retro influence.
Filled with Personality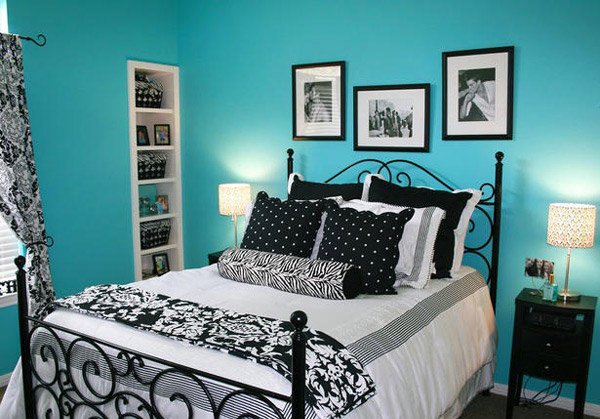 A vibrantly colored wall opposite with black-and-white accessories form a beautiful contrast. The distinctive patterns on the bedding bestow character to the room.
Brooklyn Brownstone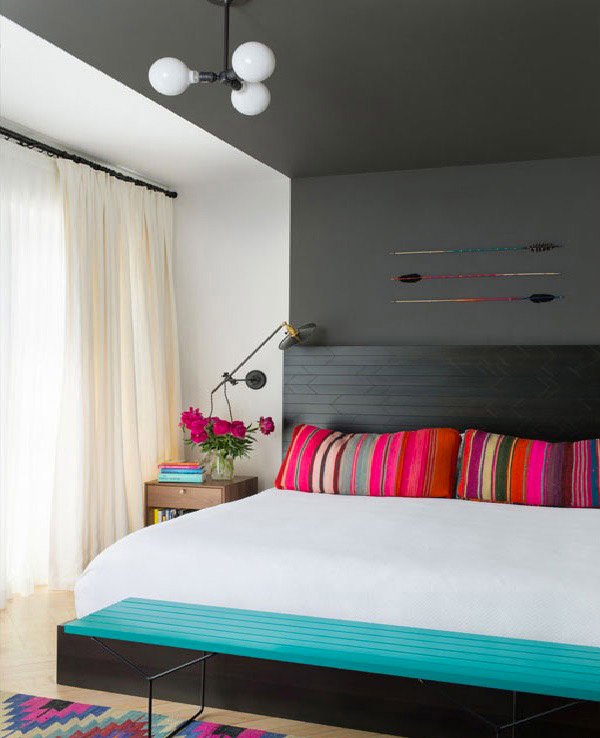 Bright colors and fresh modern design-this is the description in this room.
Coastal Contemporary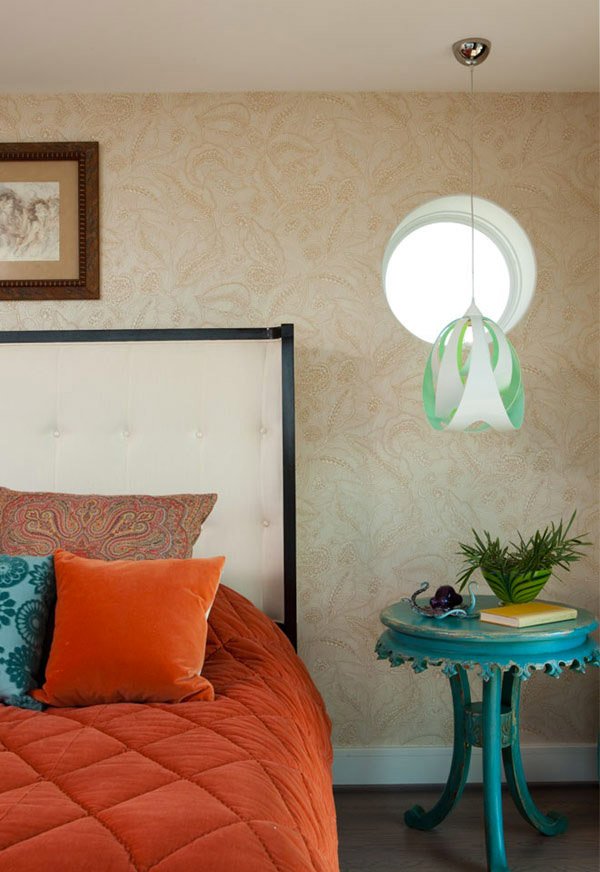 Accessorizing the room with this turquoise side table adds up cosines and tropical experience.
Child Room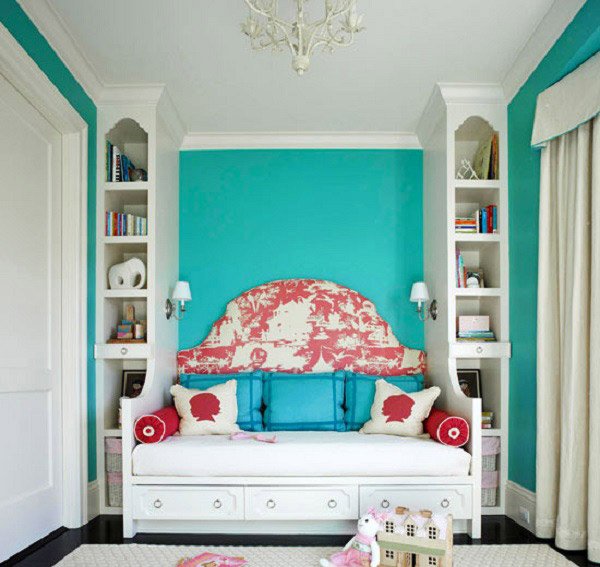 Liven up solid-color choices with easy-to-change accent pillows.
The Finished Space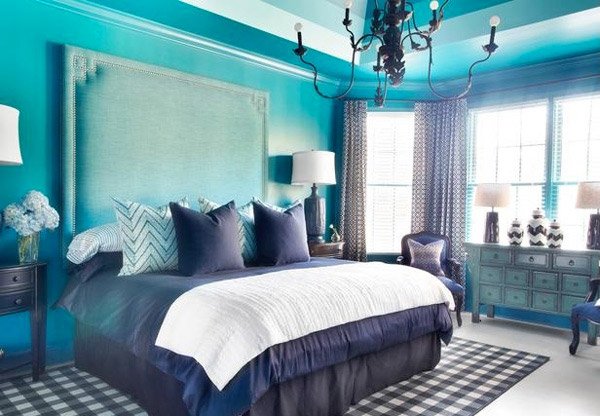 A navy blue sateen duvet, pinstripe pillow shams and throw pillows featuring a tone-on-tone geometric print, as well as a traditional zigzag pattern makes this bed with masculine appeal. To balance the height of the headboard, a pair of black French demilune tables was used rather than standard nightstands.
Tiffany Inspired Bedroom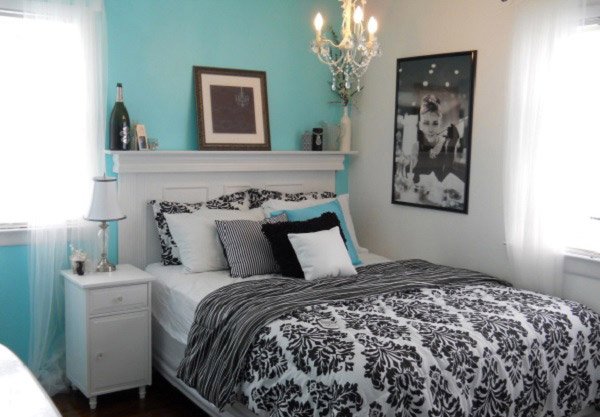 It utilizes the black and turquoise color that is so fabulous and soothing to the eyes.
Variety of turquoise shades perfectly matches with other colors. You have the opportunity to design the bedroom in any color combination and style that creates a fresh and vivid sensation. Likewise it is a statement to enhance any interior. Choosing to add color through accessories allows you to change the room as the mood strikes. There you have the 15 Turquoise and Black Bedroom designs that you may choose from. You may use these ideas to have a picture perfect bedroom with two opposing yet light hearted color scheme. You might also want to see the combination of grey, turquoise and yellow in bedrooms which is nice too!