20 Royal and Sophisticated Violet Bed Linens
The color of the linens that we will be featuring today is something that is not only associated to the LGBT community but of royalty. This color is a beautiful choice for linens because of the regal feel you get when you are in bed with it. I have been to a hotel that uses violet and purple linens – both for the bed sheets and the drapes and the place looks divine!
The 20 Royal and Sophisticated Violet Bed Linens is a collection of wonderful bed sheets that showcase comfort, beauty and function. Designs range plain violet linens, in floral patterns, galaxies, geometric patterns and so much more! These designs are from different manufacturers that want to expose their fabulous range of linen collections, take a look and enjoy!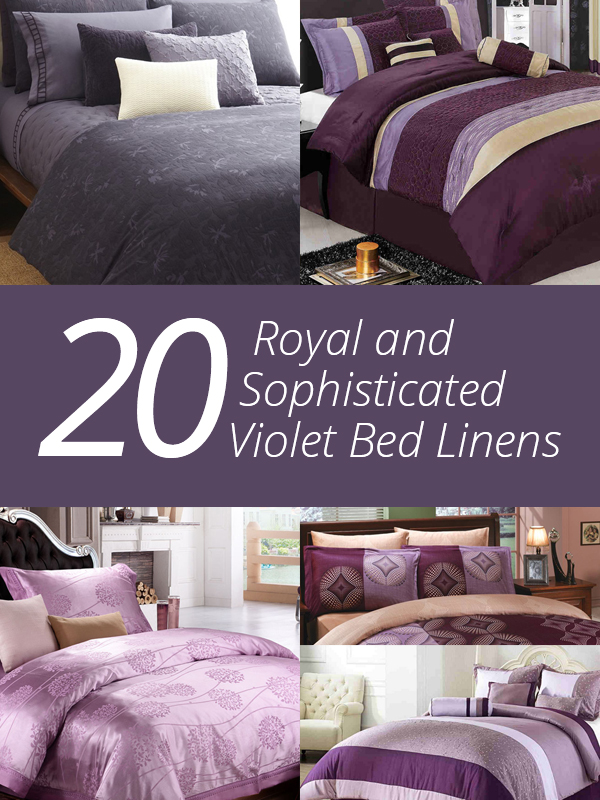 1. Fancy Cotton Floral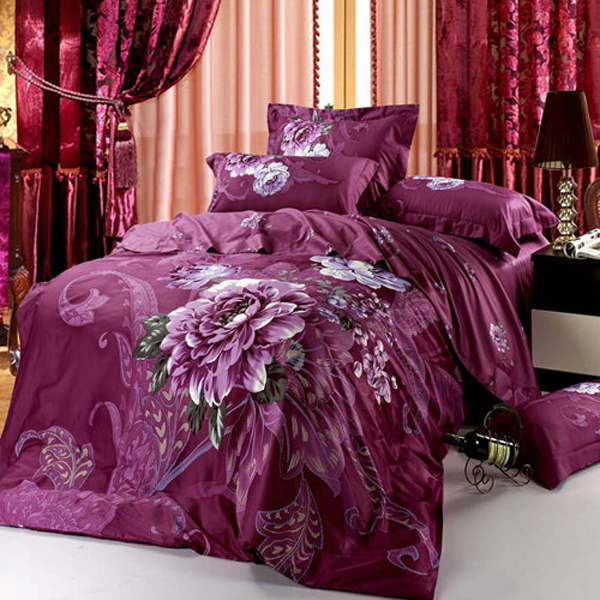 One large flower in the middle of the violet bed sheet is one way to put it. It's all about the details right?
2. Black Stained
Black stained furniture – the bed and the cabinet on the side makes the violets and purples pop in this bedroom.
3. Circles Poly Cotton Bed Sheets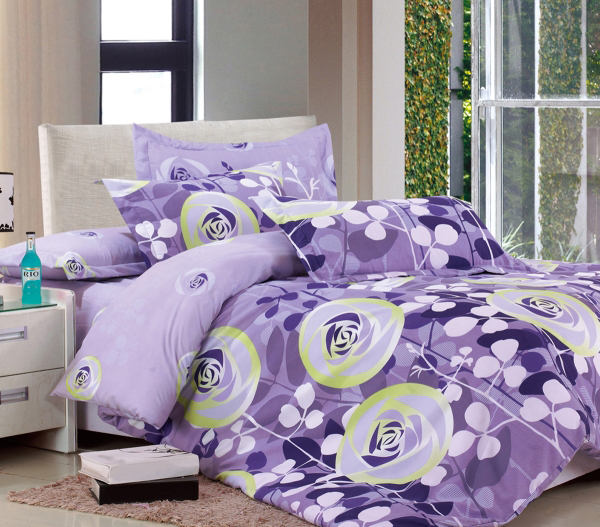 The circular roses in this sheets makes this room fun and a bit ideal for teenagers.
4. Elegance Double Bed Set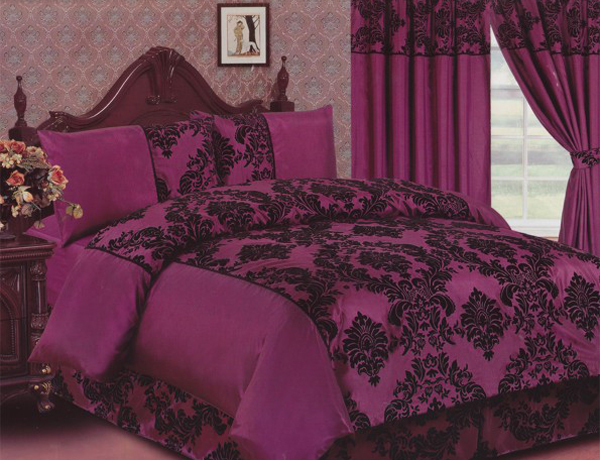 Looks like something you'll see in movies that vampires have for their bedroom designs. Pretty gothic right?
5. European Violet Silk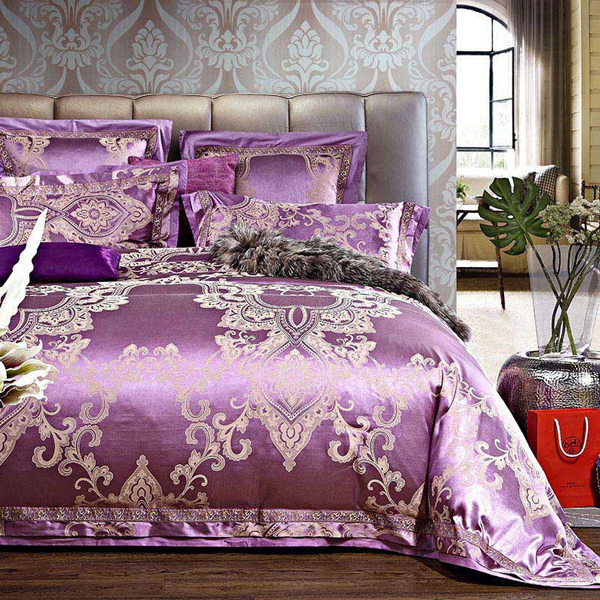 Whatever the pattern is for this bedding set, it sure looks fancy and beautiful.
6. Flower Floral Bedding Set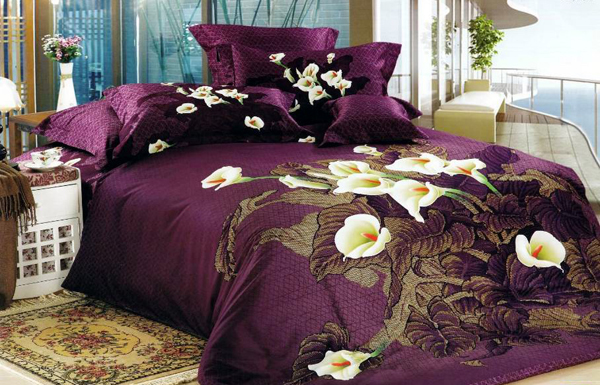 Another floral design for your bed sheets except this is not your usual flowers in usual floral-designed bed sheets.
7. Galaxy Linen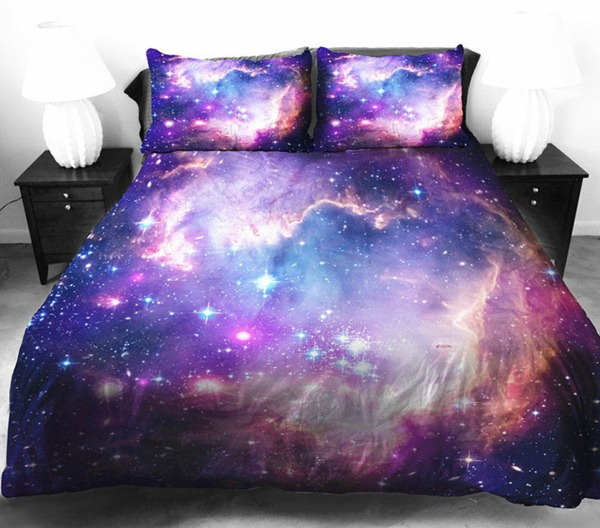 Galaxies for your bed sheets? Why not, right?
8. Mulberry Silk Bed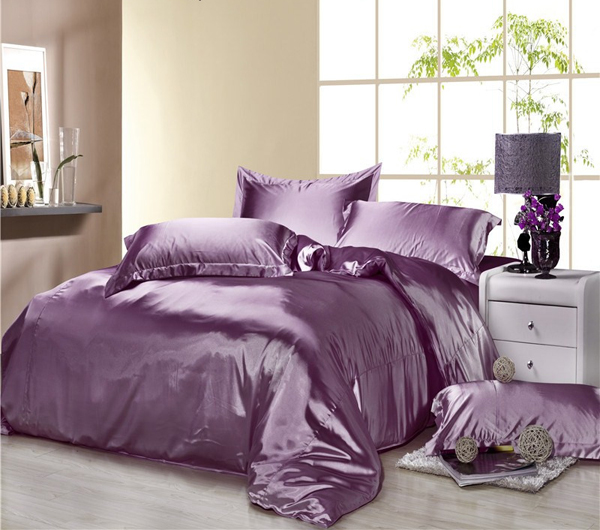 Silky and sure looks comfortable enough to sleep in tonight!
9. Queen Size Violet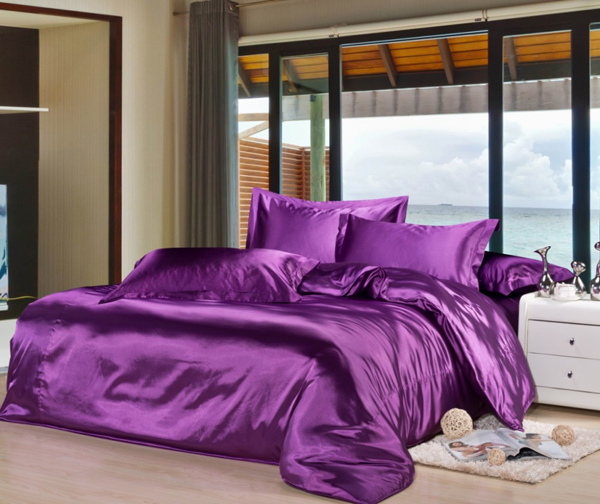 This is one bedding set I'd love to drown myself to sleep to.
10. Romantic Violet Princess Bed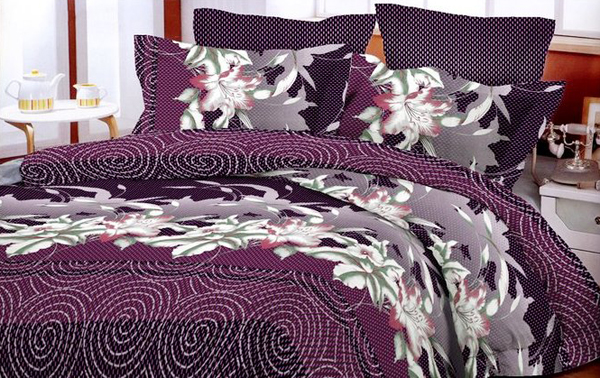 This violet bed linens has fun prints that makes it pretty and interesting.
11. Satin Bed Linen Set Gris Violet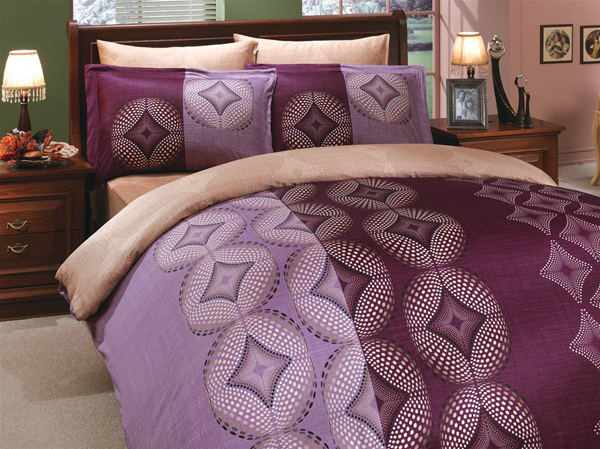 Violet and purple sure combines well like in this set.
12. Satin Bedding Set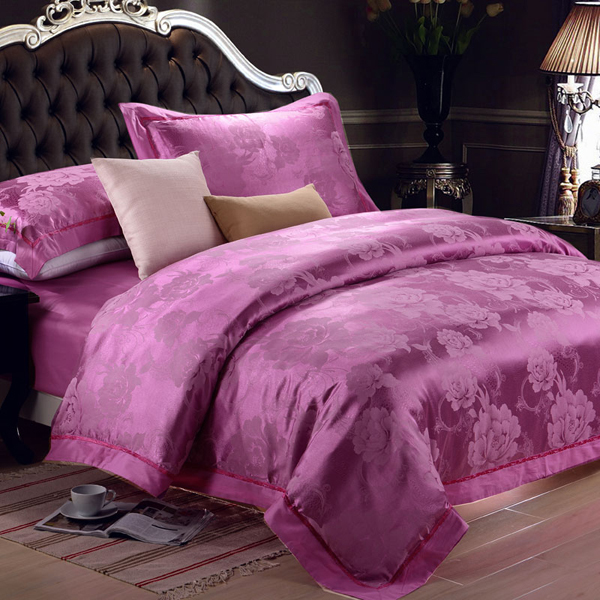 Is it just me or this bed sheet looks like your typical bath robes?
13. Satin Long Staple Cotton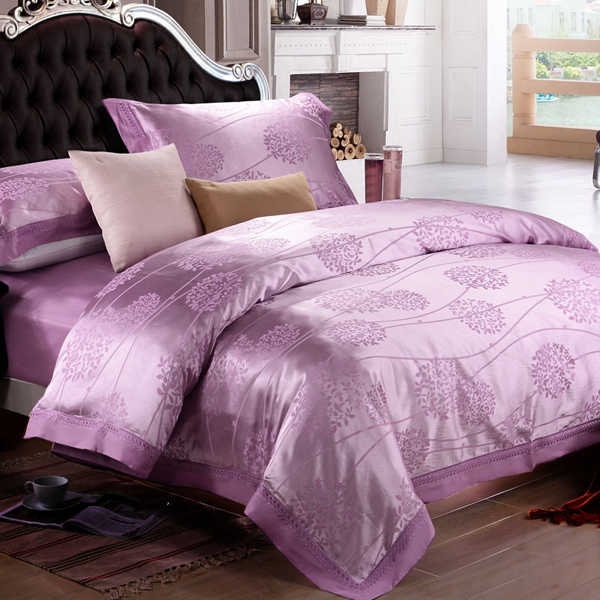 This bed sheet sure looks comfy enough to sleep in every day and every night.
14. Violet Floral Print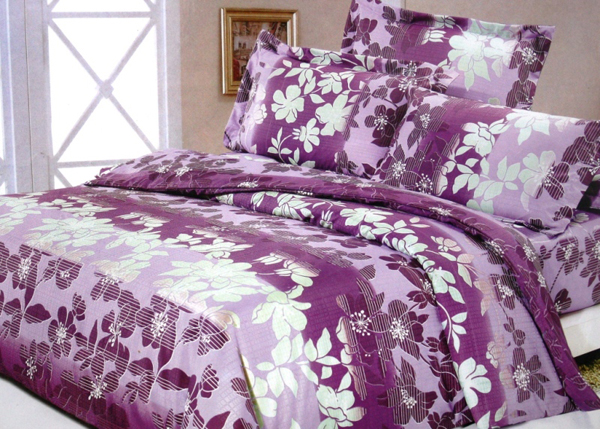 Flora and fauna for you ladies and gentlemen!
15. Violet Silk Sham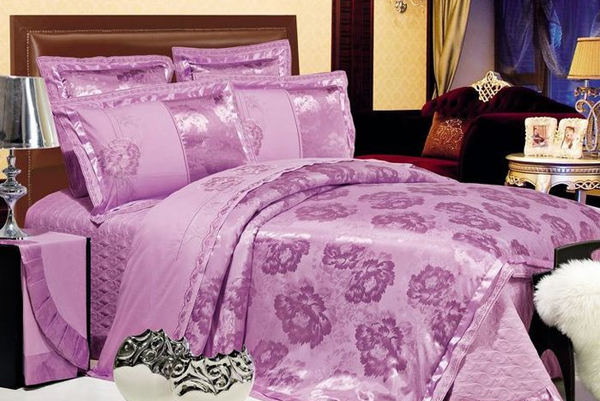 Classy bed linens and comfortable pillows are always great investment in the bedroom especially because who doesn't like sleeping like a baby at night right?
16. Linens in Violet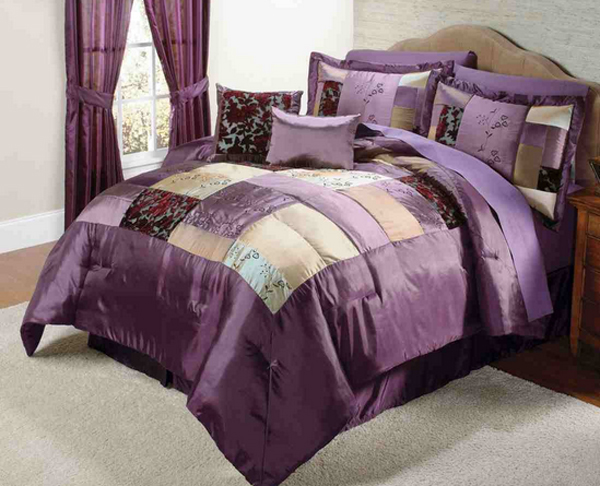 Quilt designs in linens are pretty because it shows a bit of fun in their designs.
17. Marvelous Grey and Purple Bed Space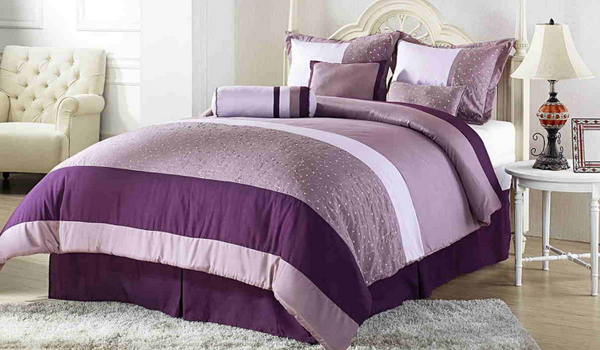 Contemporary, classy and plain beautiful!
18. Satin Violet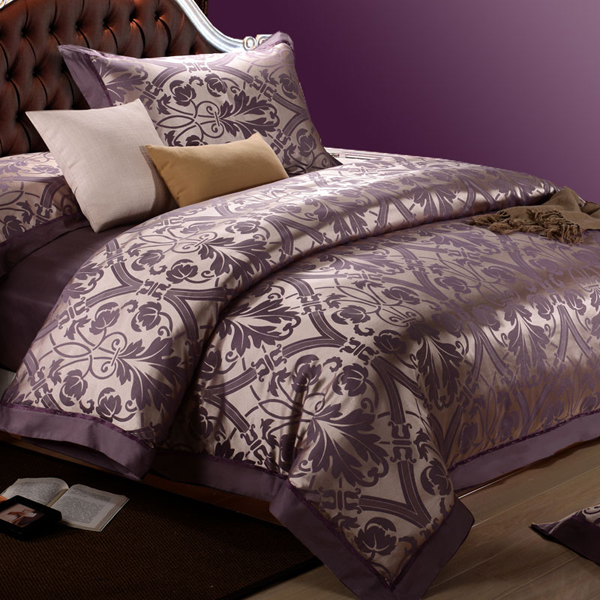 This beautiful violet linens is without a doubt expensive. That's for sure!
19. Sonata Bedding Set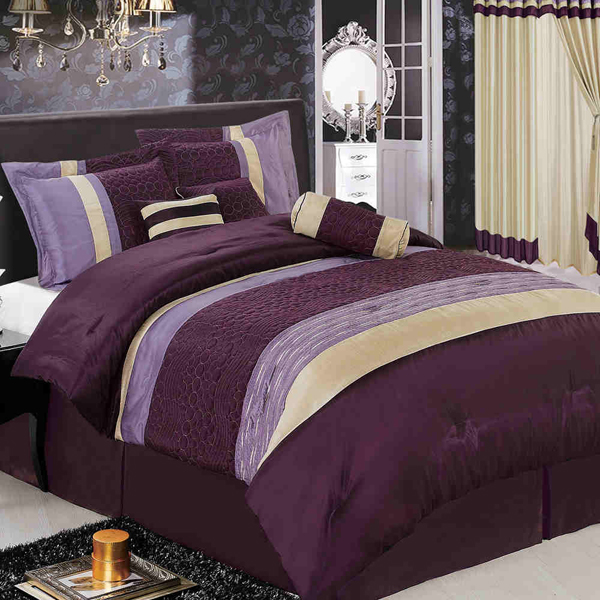 Striped bed sheets is one common design for beddings.
20. Vera Wang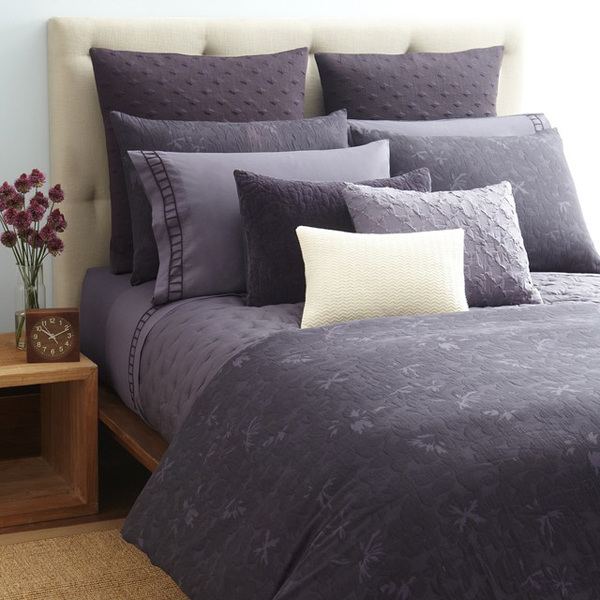 Women loves Vera Wang, and not just for the gowns but her gorgeous linen collections!
Whether you opt for expensive linens for your bedrooms or get the ones available on second hand shops or Goodwill – what matters is that you consider the comfort you get when you feel them. It's like looking through your closet and picking the right one to use for the day – looks and comfort can always come hand in hand, maybe not always but we always try!