20 Vibrant and Lively Kids Bedroom Designs
There are several types of rooms and room designs to apply to your dream home. One of which is the Children's Room to those who have kids and those who plan to have one. The style of the room would eventually depend upon your kids' gender, personality and space in the house too. There are those who would love to have their rooms full of color, accessorized, modern or minimally designed. This type of room is also one great part in the development of a child's growth and so we are glad to give you an idea which could be the best room design to fit for your kid and to your house type.
To add up to your inspiration, we share with you this collection of 20 Kid's Bedroom Designs we have gathered from all around the web, magnificently done by talented designers all over the world. Not all rooms for kids are expected to be a lot colorful or not even too plain. From the furniture choices, to the paint colors, curtains or accessories, you will be able to see some updates in kids' rooms. Have fun in checking this post out!
Bedroom for Kid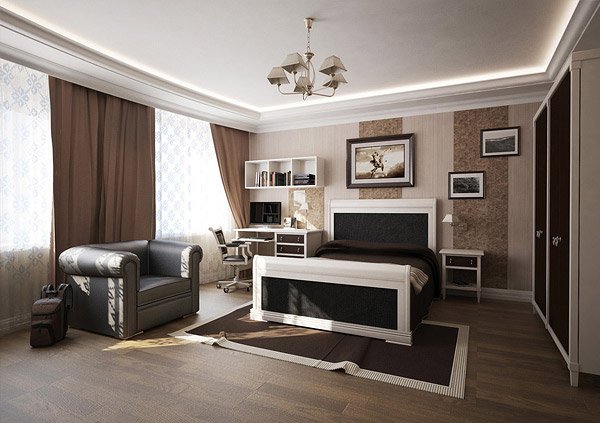 A neat Kid's bedroom design.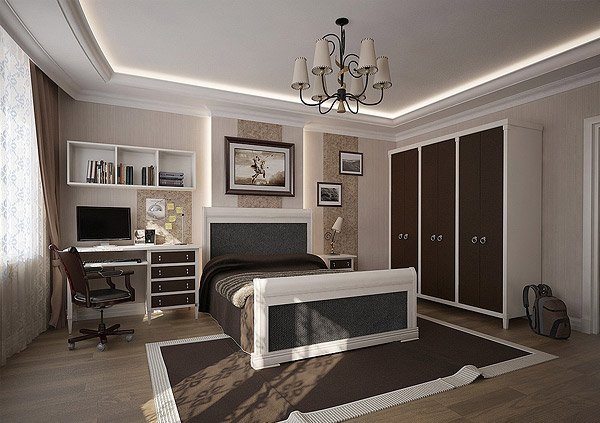 Made by Nickolai Yegorov, The above photo shows another angle of the kid's bedroom.
Kids Bedroom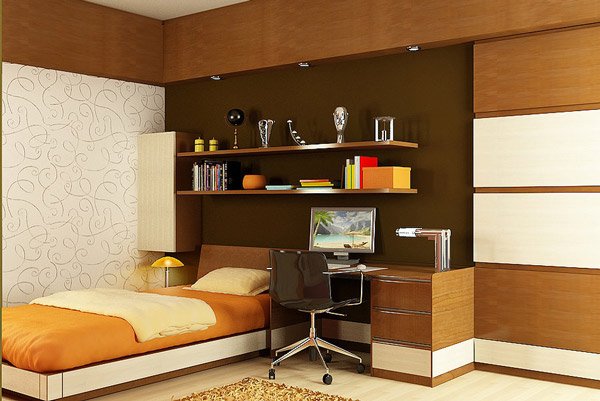 The kid's room has been designed using 3D Max 9 and VRay 1.5rc3.
Ian's Bedroom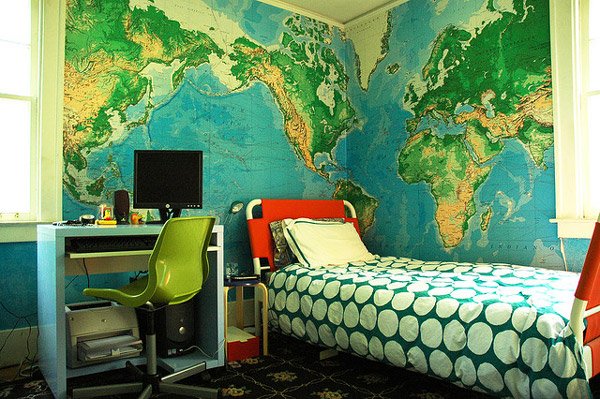 A 1928 Dutch colonial themed room with a cool map mural.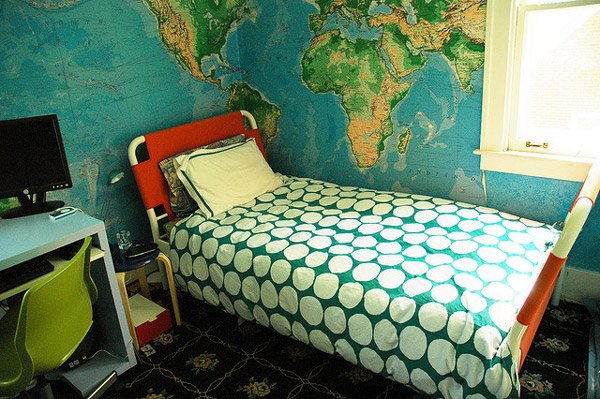 A closer look of the kid's bed and the mural.
Enfila't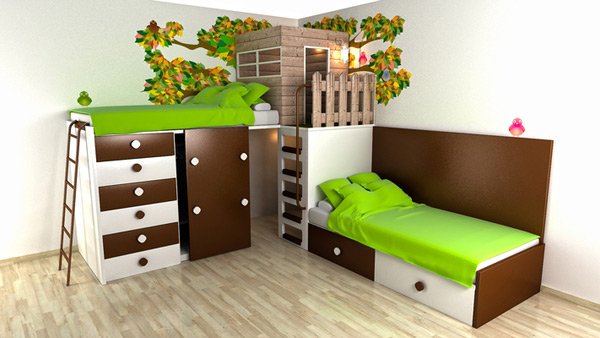 A tematic child's room with a simple touch that children will adore.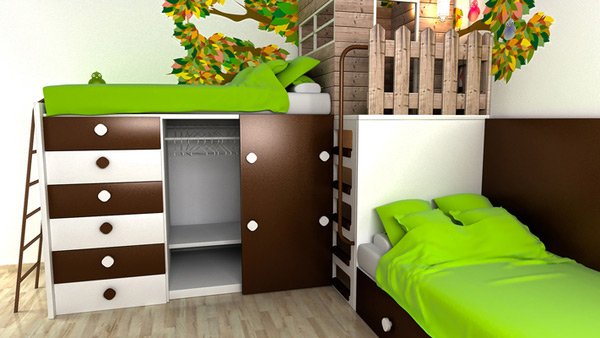 A view of the closet under the bed to maximize the space by Gaspar Ventura.
Shabby Chic Delight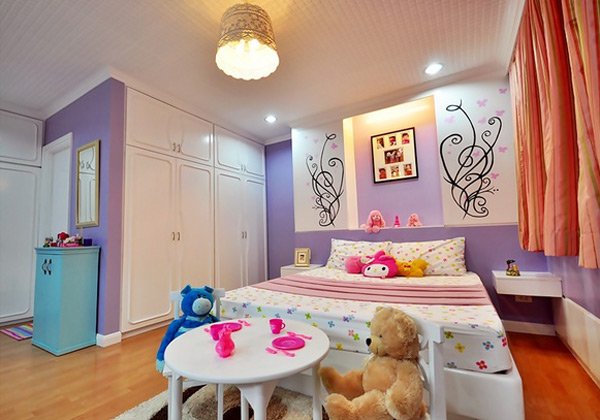 The designer aimed to achieve an elegant overall effect, also a stylish combination of an old and new design.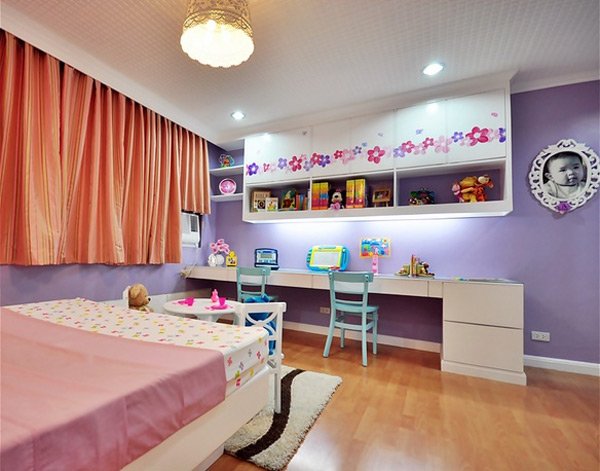 Here goes another view of the charming bedroom design by Danica Lu Chiu.
Children's Bedroom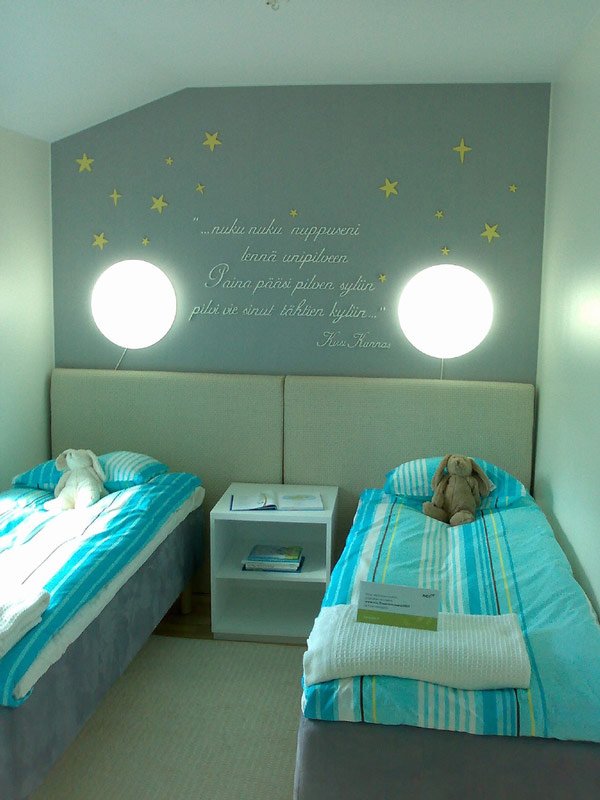 A poem was neatly designed on the room with the expressive lights on it.
Interior Design Maple Place Residences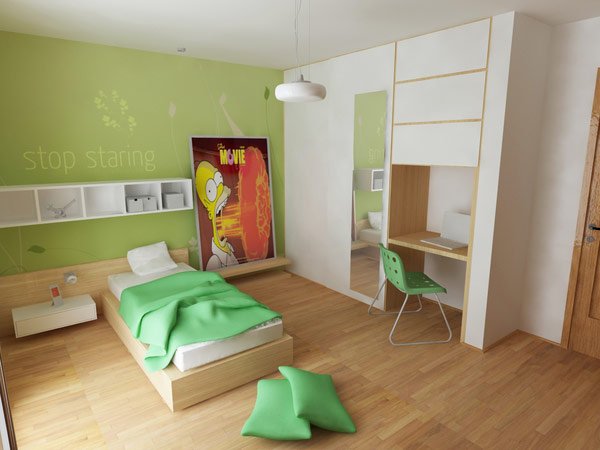 This kid's bedroom is a part of a small house in a duplex.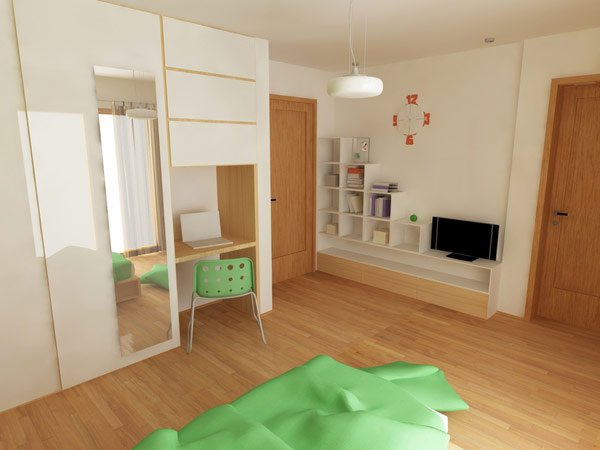 The house is located at the Maple Place Housing Complex in Balotesti, Romania.
Child's Room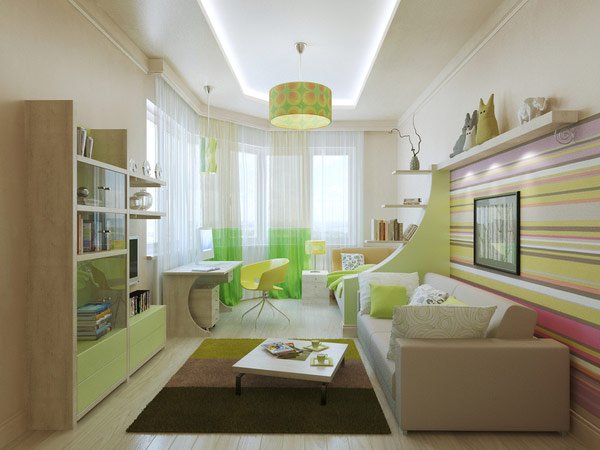 Antonio Pribytkin, The designer stresses out that a children's room is made out of memories – childhood ones to be particular.
Primo Bedroom for Children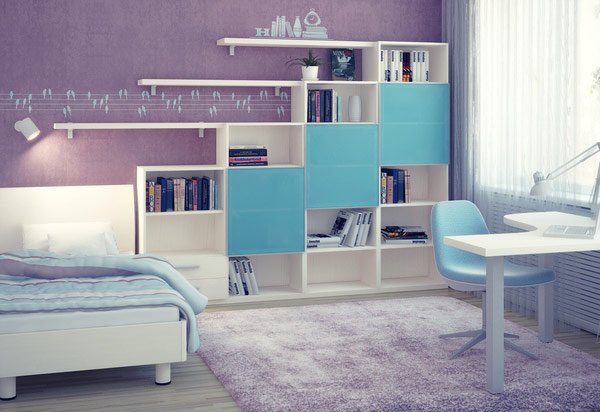 This bedroom concept is one of those designed for Filippe Grandy by Antonio Pribytkin.
Primo Bedroom for Children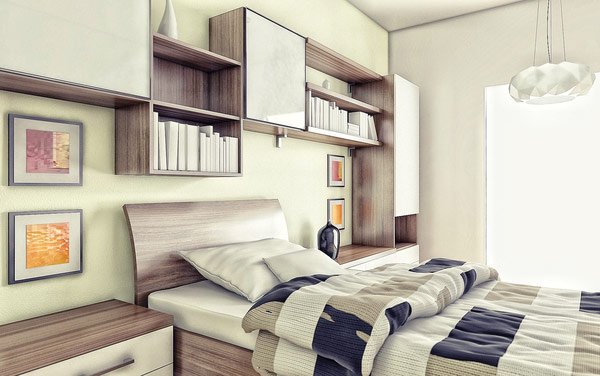 A primo child's bedroom that's minimally designed.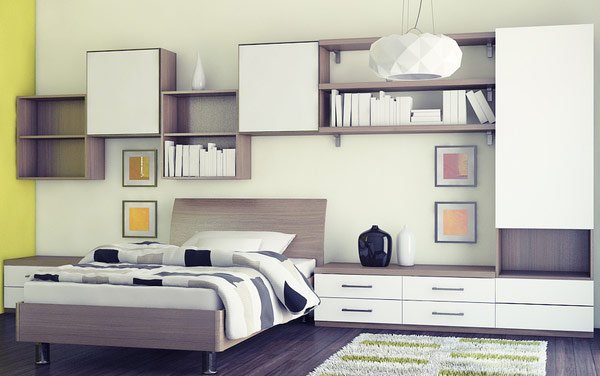 A wider view of a neat child's bedroom.
Kid's Street Bedroom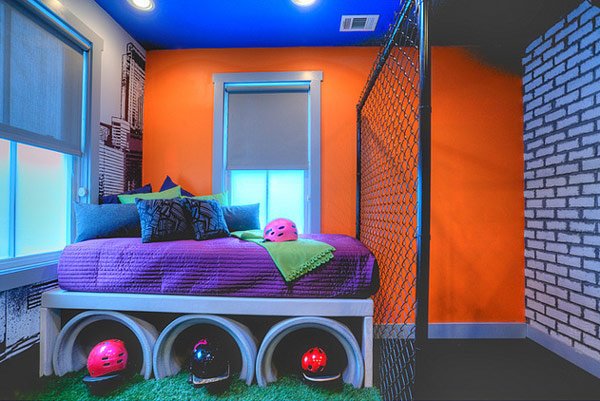 A street themed bedroom where artificial grass was also used.
Ideal Home Showhouse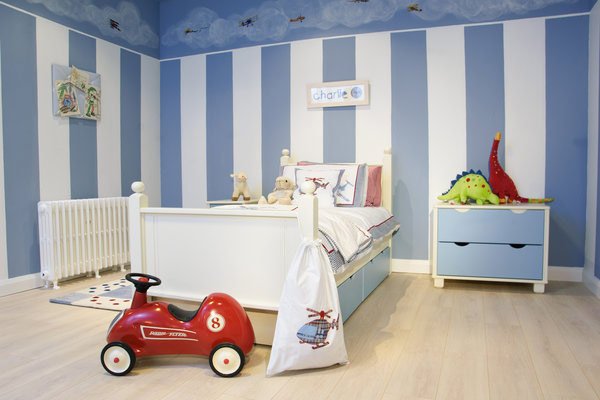 A bedroom concept design for the Ideal Home Showhouse at the RDS in Dublin.
Volo…Green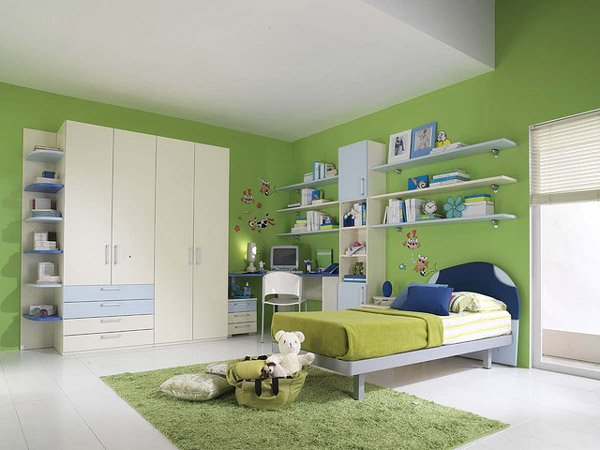 A cool green bedroom concept with furnitures designed personally by Armando Ferriani.
Volo…Green and Yellow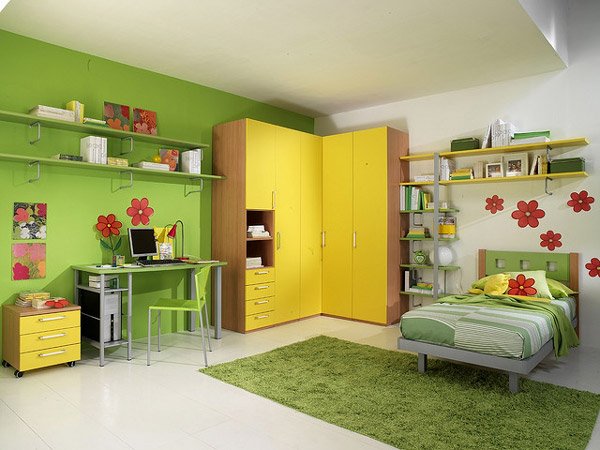 A cute combination of green and yellow for a little girl's bedroom.
VOLO…Fancy Blue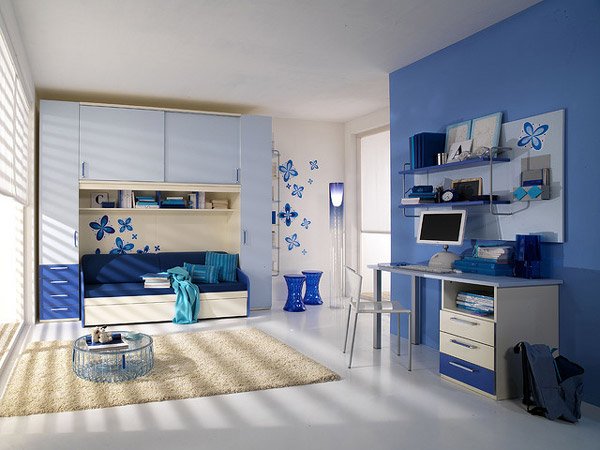 A little girl's blue bedroom design.
VOLO…Blue and Gree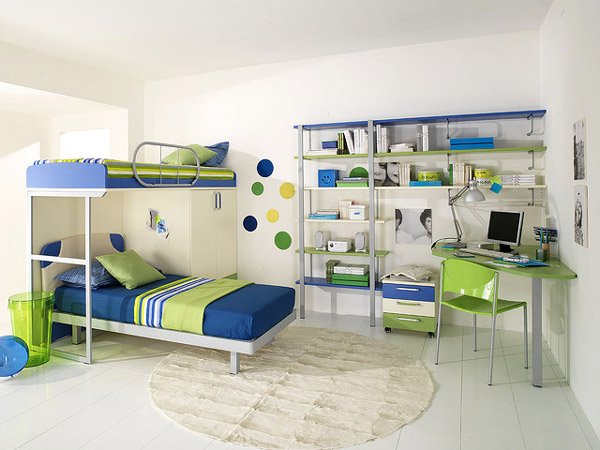 A blue and green concept for two kids in the room.
Armando Ferriani – Architect Florence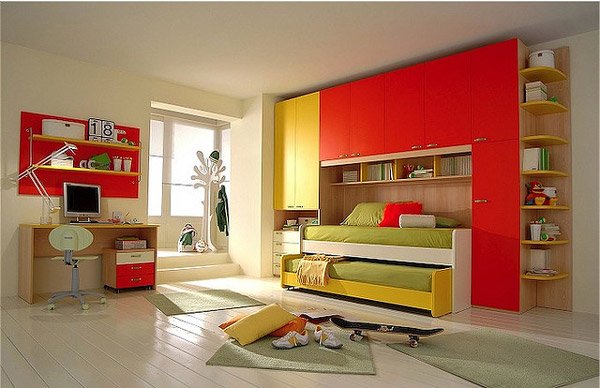 The child's bedroom design shows the designer's furnitures too.
Twin Bedroom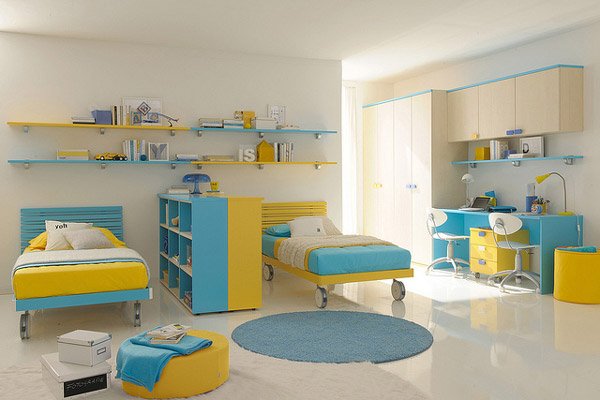 This bedroom concept is for Design & A.D. Golf 2011 Smart Living.
MWM Girl Bed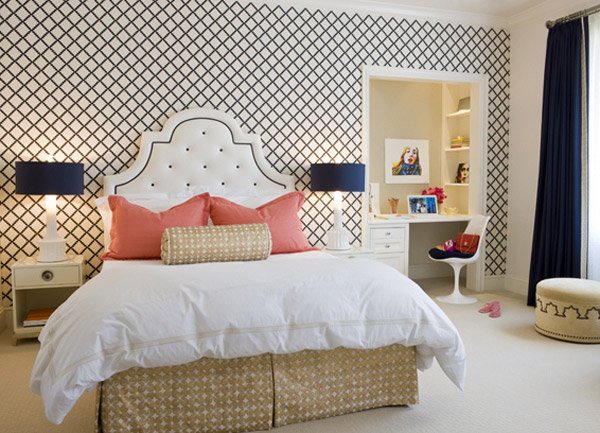 A Canon EOS-1Ds Mark III was used to capture this bedroom design.
A childish look back it could have been but it was fun, wasn't it? Which among the designs captured the child in you? Or is there any Kids' bedroom Design you'd want to share with us? Feel free.