20 Master Bedrooms with Purple Accents
One of the widely used colors is purple. Many people like it. As a matter of fact, I am also a fan of that color and I have a friend who loves this color. I am not surprised that many interior spaces also have this color in their spaces. Most of the time, it comes as a color accent for the pillows and others. But others really use it for the walls or even the furniture. We have featured some bedrooms with purple colors as well as other spaces but what we will show you today are purple master bedrooms.
As we all know, a master bedroom is occupied by a couple. Usually a husband and wife or partners who share the same bedroom. Well, if the color is okay for both of you and not too gay for your husband, then you can give it a go. If you are looking for some ways to use the color in your master bedroom, I have here some bedroom spaces that you could use as an inspiration. Here are 20 purple master bedrooms for you.
1. Master Bedroom Purple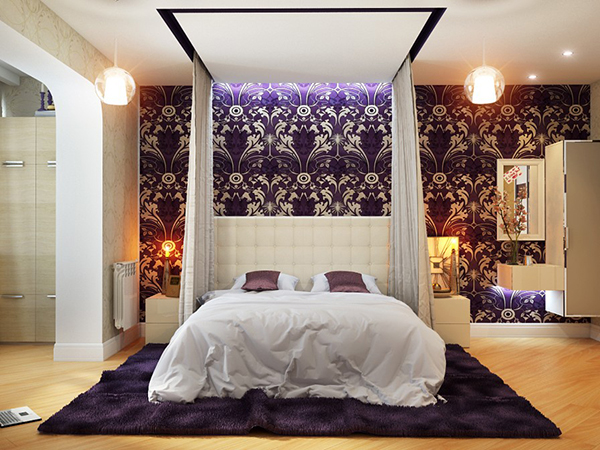 Pretty swirly floral wall paper grace this purple bedroom. I just love the upholstery in the headboard as well as the design of the ceiling that doubled as the canopy.
2. Modern Master Bedroom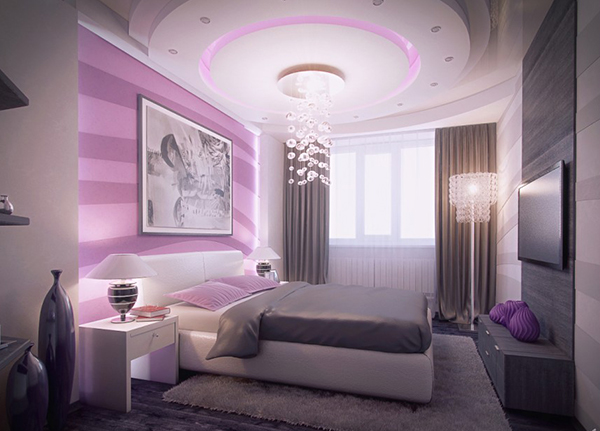 A round ceiling sure is awesome. The lighting as well as the stripes of the wall completed the modern look of the space.
3. Contemporary Floral Sliding Wardrobe Doors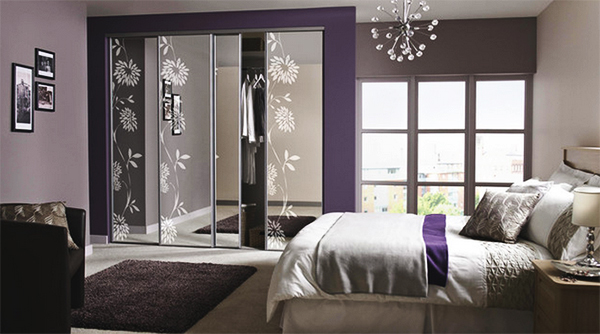 It is actually that mirrored wardrobe with floral prints that is being featured here. The walls of purple as well as the area rug in dark violet is a good addition.
4. Madison Avenue Home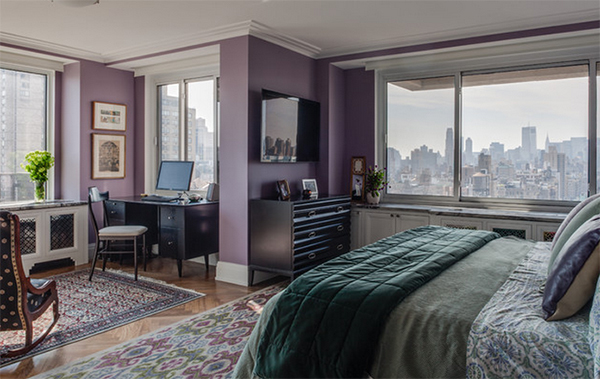 This bedroom sure is spacious because it has its own work area and yes, there are purple walls too.
5. Spal 1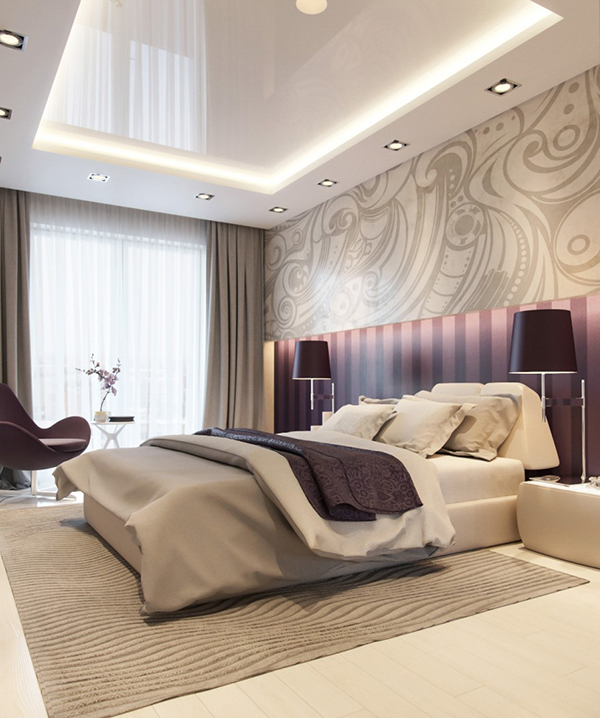 Upholstered purple headboard in stripes paired with the florals on the wall are perfect combination. Even the lights and furniture are in purple too.
6. Contemporary Bedroom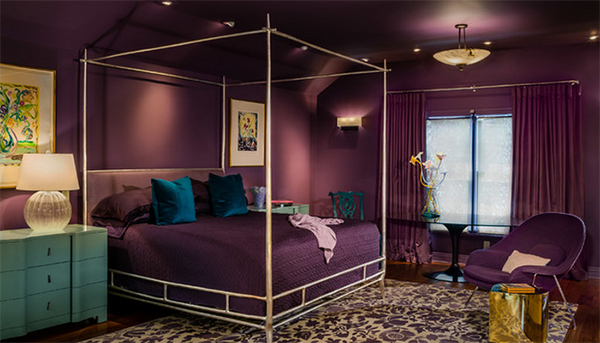 The bed has violet bed covers and the walls as well as the curtains are of the same color too. The area rug is pretty in floral prints.
7. Bedroom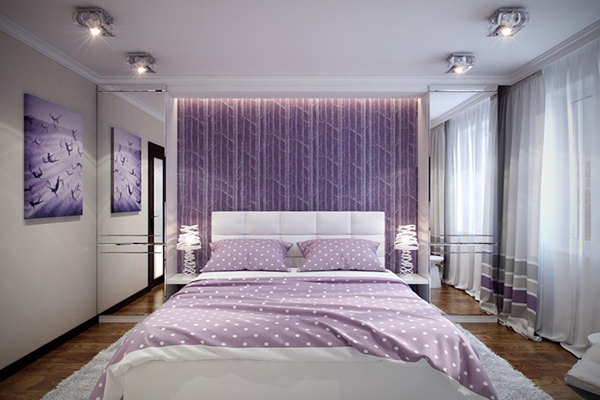 Adding a tree inspired wall paper would be lovely in order to bring in nature's touch. A mirrored column is a great idea too.
8. Cottage in Molokova Bedroom No. 3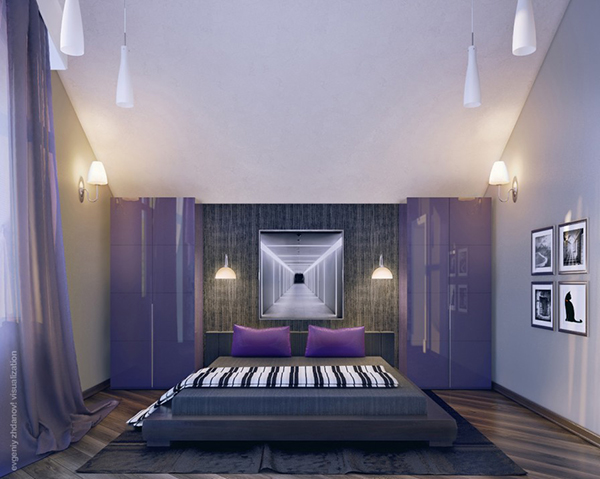 Purple bedroom with a modern feel that will surely make a gentleman happy because of its neutral look.
9. Master Suite Addition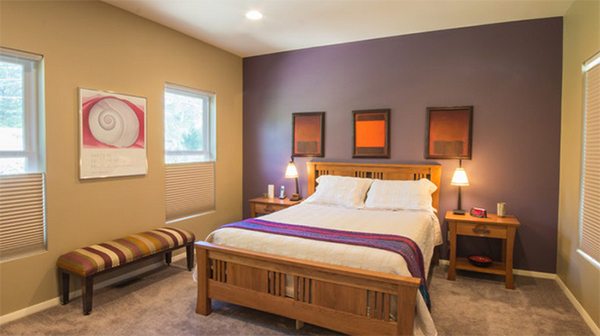 A simple bedroom with wooden bed and bench has that subtle purple touch on the wall and bed fabric.
10. Provence – Country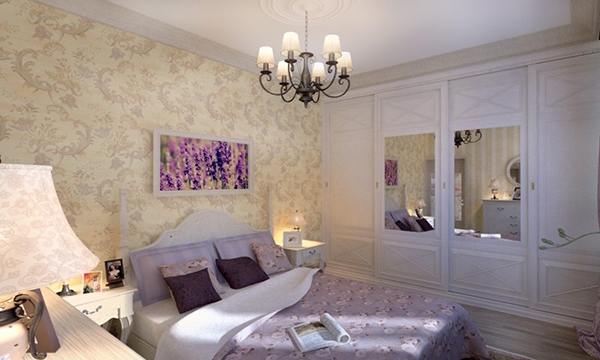 For this one, the bedding set and the wall decor has purple colors in it.
11. Montagu Square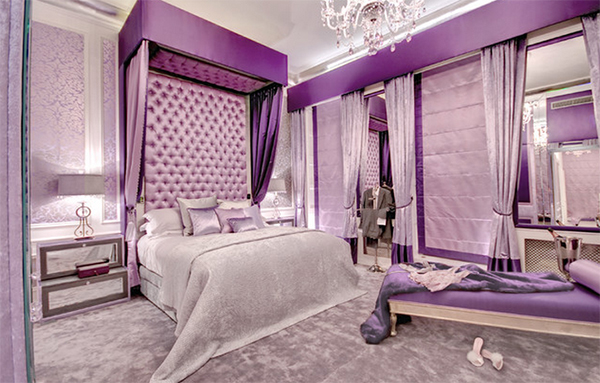 A royal canopy is used for the bed with tufted design on the headboard as well. Love the look of this one!
12. Rittenhouse Sq. Penthouse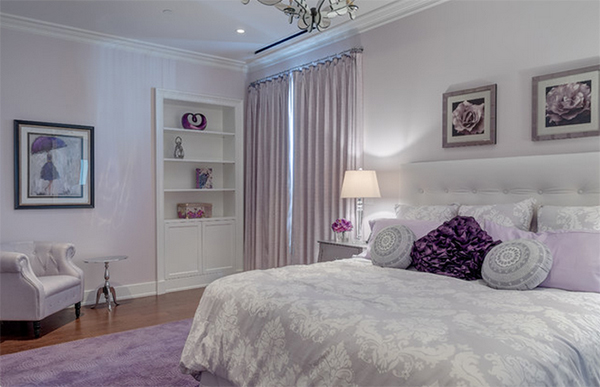 Subtle purple touches are given to this bedroom from the wall decor to the throw pillow.
13. Purple Bedroom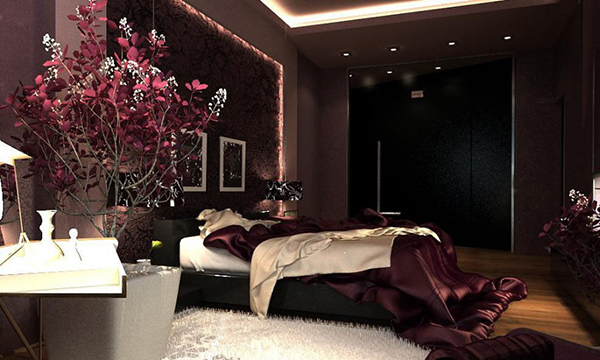 Silky purple bed covers and other purple touches are all here that summed up into a romantic bedroom area.
14. Dream Room Contest (2013)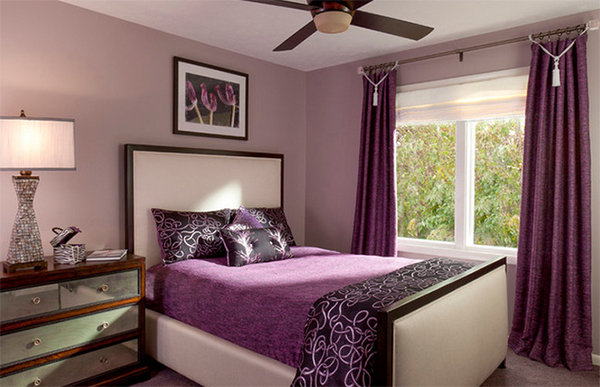 For this bedroom, purple is widely used for the fabrics. Well, if you want to change the color, it is easy to change the fabrics!
15. Winnetka Residence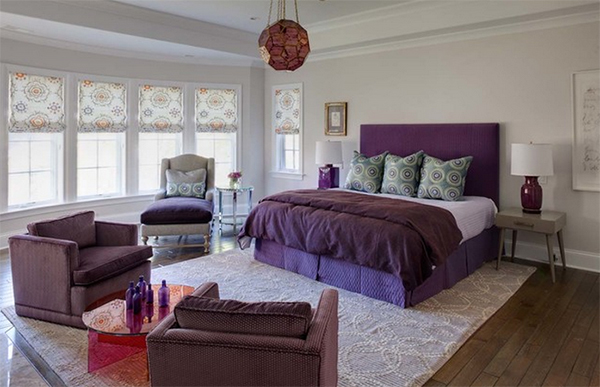 A seating area is added in this bedroom with lovely purple touches and some patterns too.
16. Astoria Towers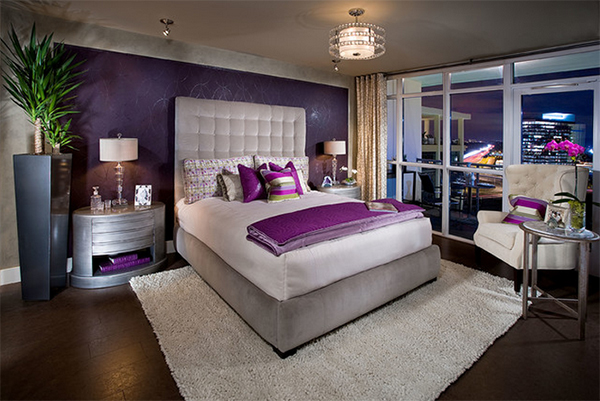 Aside from the bold stunning design, the view from outside is breathtaking too!
17. Townhouse Bedroom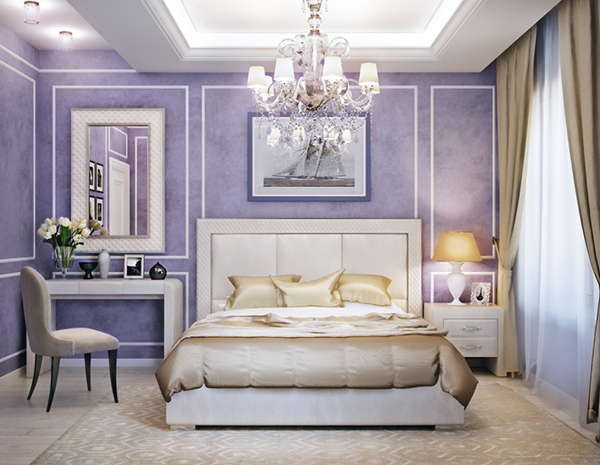 Light violet is used for the walls with a soft cloudy texture. Isn't it gorgeous?
18. Concord Plan at Victoria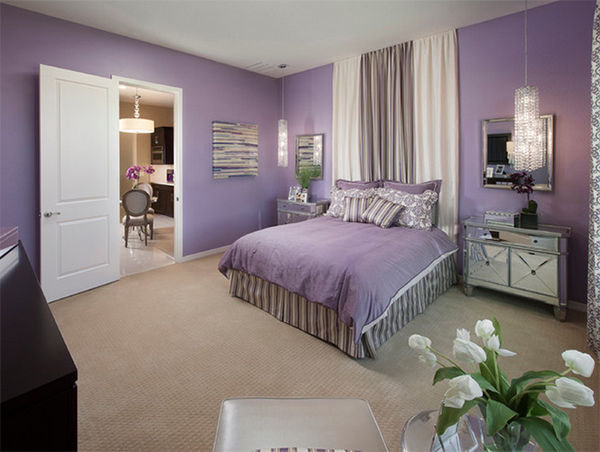 Stripes and floral prints are in this bedroom with purple and white combinations.
19. Harlem Project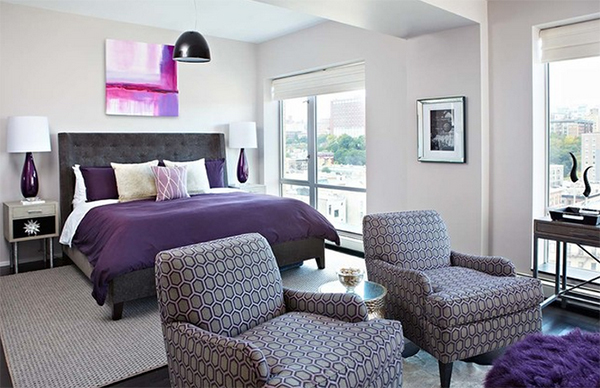 A modern contemporary bedroom with a soft addition of a furry coffee table.
20. Ponte Vedra Residence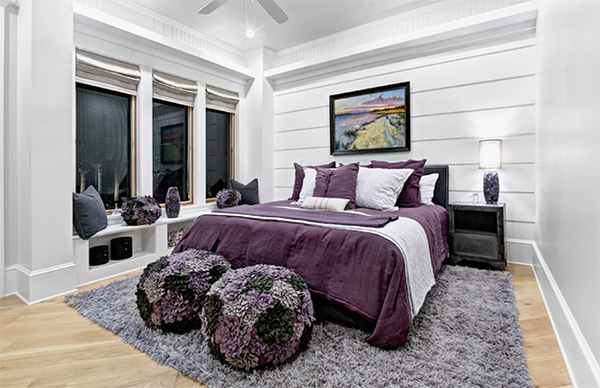 I so love that ottoman and the vases with the same floral artistry. Pretty bedroom indeed!
Nope, you don't have to be boring with your master bedroom. As a matter of fact, you can even be more creative with it. Of course, do not forget to consult your partner because both of you will be using the space. You can use other colors too as well as other themes and styles. There are even master bedrooms that have their own home bar, library and others. And of course, don't miss out the master bathroom as well. You can also give it a hotel-like feel so you will have that feeling of being in a holiday everyday.