20 Stunning Leopard Accents in the Living Room
Time and time again, people, especially women have been into animal prints and fur for their clothing and fashion needs! In the turn of the century, designers, decorators, manufactures and even home owners have been trying to incorporate these things in houses! Nowadays, we can find them in offices too! I mean why not? They are pretty and somehow fancy and surely stand out; great for conversations and accentuates spaces well too!
All these things that animal prints and fur do for women's clothing and fashion is something most people would want for their homes too! For people who area against this and still wants to achieve the same feel for their spaces usually does not get the authentic ones and just go for the ones reproduced for malls and gift shops! Just take a look the pictures below for the looks that might work for your home!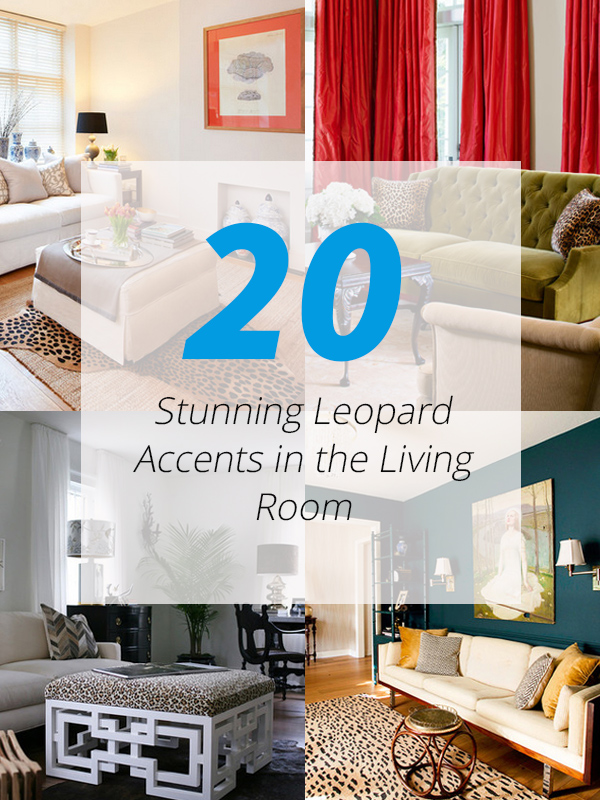 1. 9910 Barrington, RI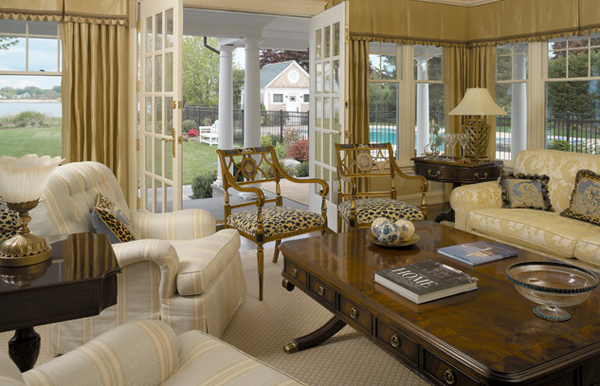 The accent chair with the leopard cushions is indeed pretty!
2. Walking Stick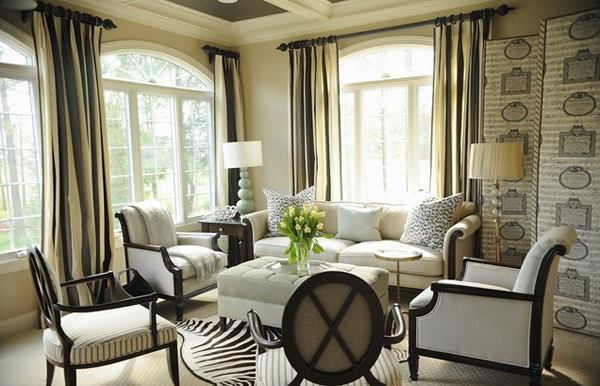 Talk about the stunning zebra print cowhide on the floor and the cute divider beside the window! Note the leopard pillows on the sofa too!
3. Boston Living Room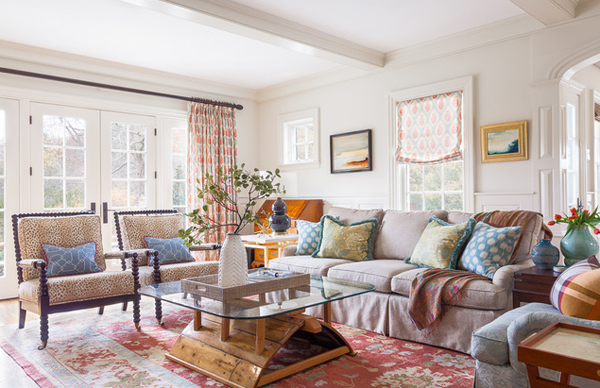 The dark chairs contrasting with the leopard cushions make it stand out! This Boston living room is indeed eclectic and pretty.
4. Contemporary Living Room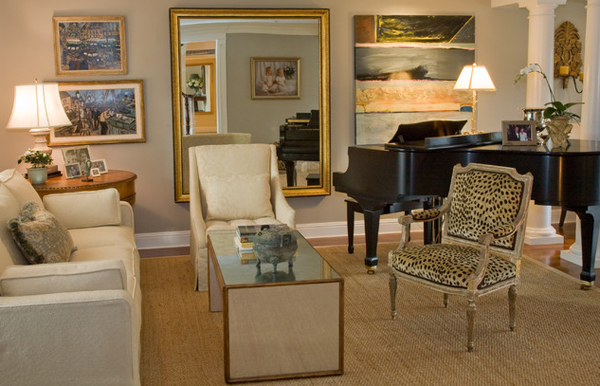 In a living room full of neutrals and plains, this leopard accent chair surely adds charisma to this space!
5. Contemporary Living Room in New York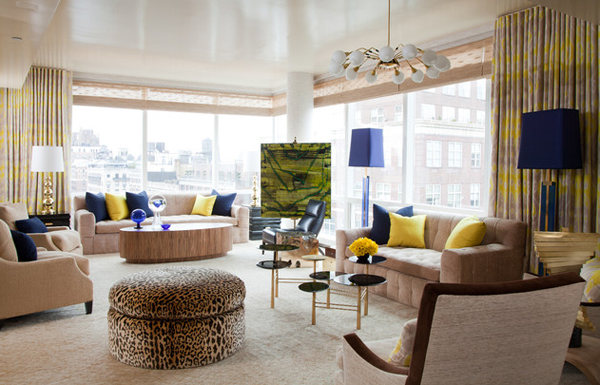 How do you like this stunning ottoman in this New York living room?
6. East 88th Street Residence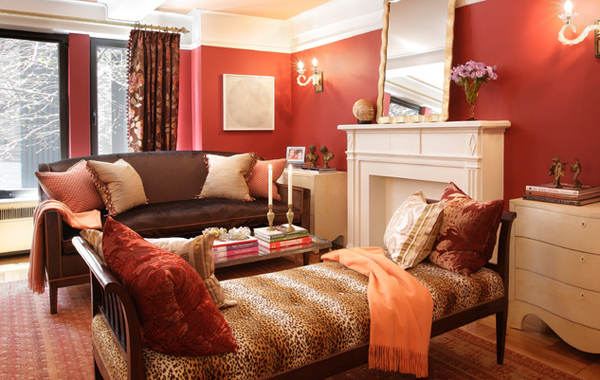 I can always sleep in the living room if a little leopard chair like this one is in it!
7. Eclectic Living Room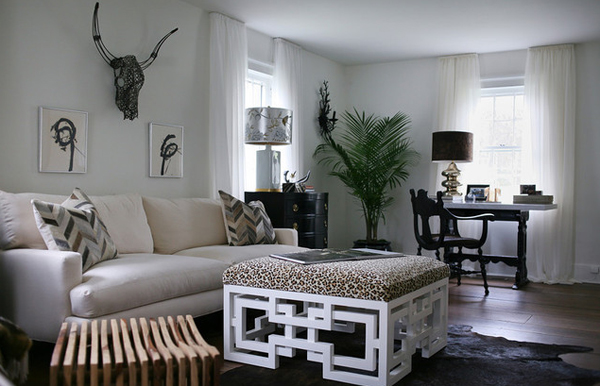 This living room is quite fancy and everything in it is quite fun than the next one but look at the coffee table! It is just so pretty!
8. Eclectic Safari Inspired Family Room
A cute leopard accent chair and a leopard carpet! This room sure is full of prints and textures!
9. Modern Family Room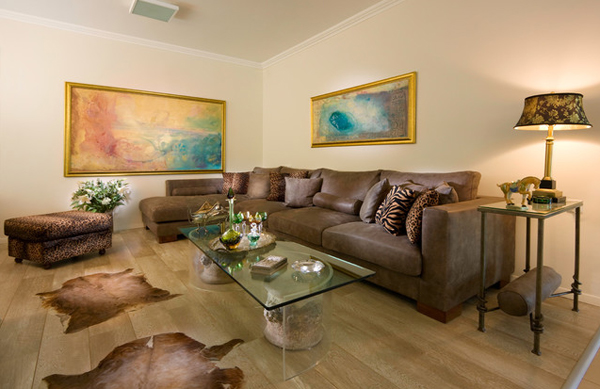 The beauty of this living room is really in the animal prints and cowhide carpets.
10. Family Room in Los Angeles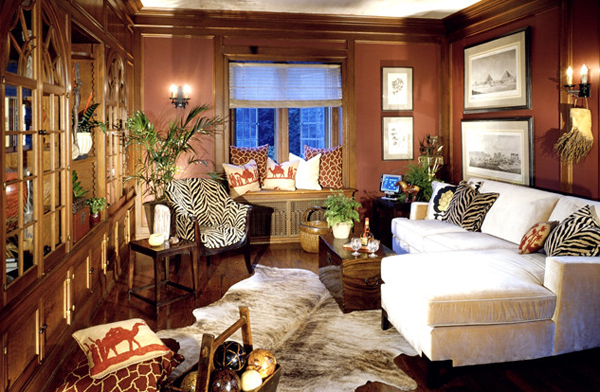 Tell me that the owner of this home sure is fond of animal prints! Just look at the pillows, the chairs and the carpet on the floor!
11. Glamorous Minneapolis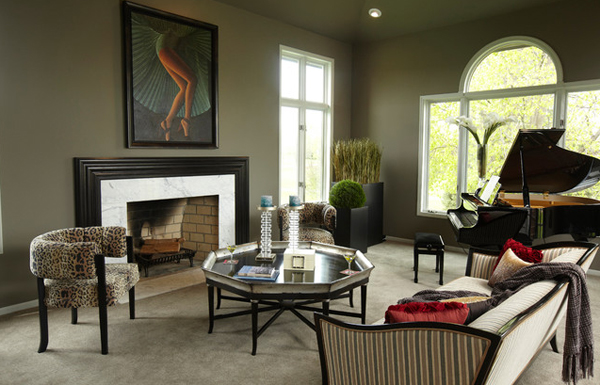 The leopard chairs on the sides of the fireplace looks all comfy and pretty against the silver-ish coffee table and the grand piano!
12. Kauai Residence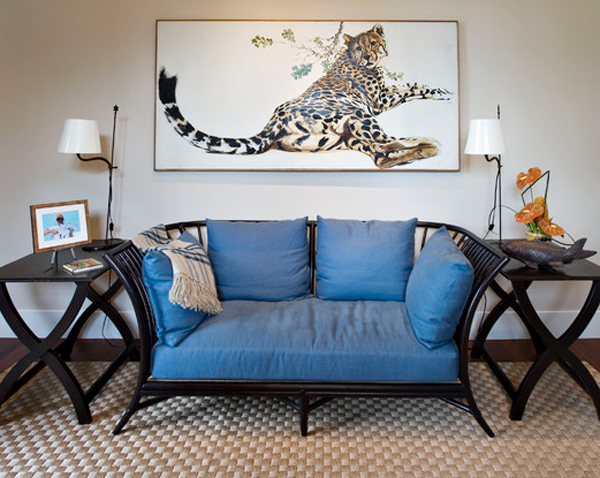 Now, this is just literal – tell me you are into animal photos!
13. Laurelhurst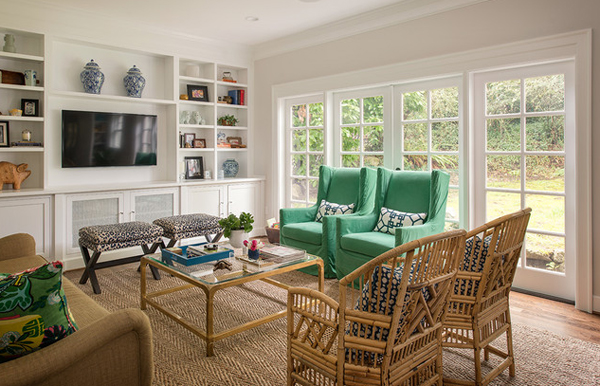 Now the living room furniture choice in this one is rather creative! How fun is it to have those cute pairs in your house!
14. Lighthouse Point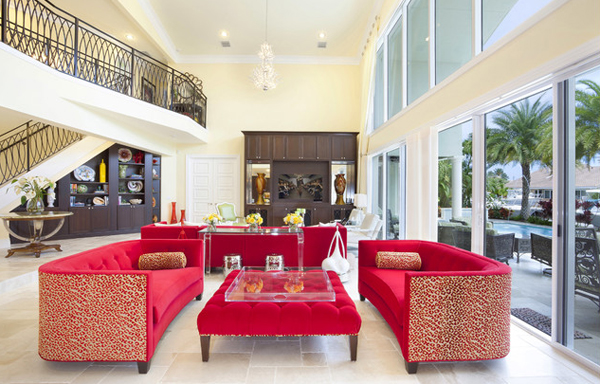 Look at this stunning living room set in red and it's in leopard too!
15. London Mews House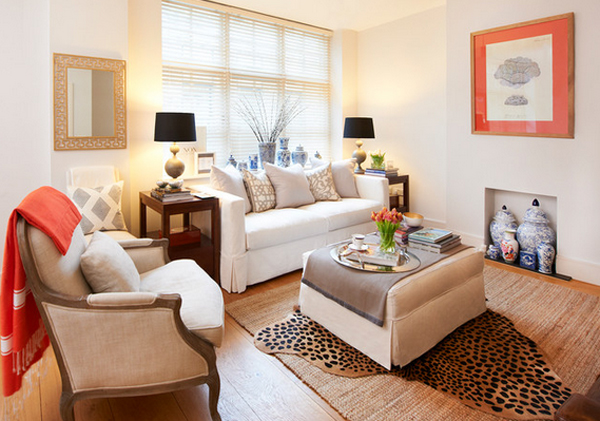 Check out the cowhide! It sure makes this living room prettier!
16. Pasadena Revival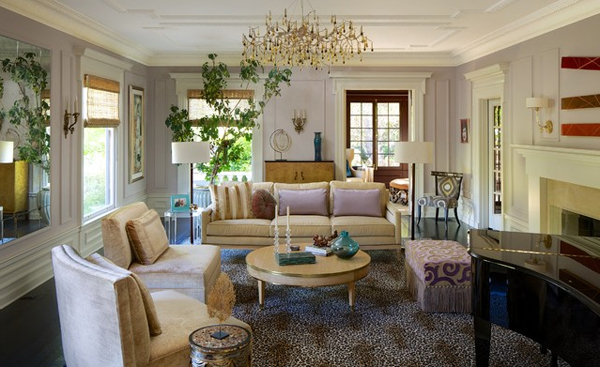 The large area carpet sure complements the furniture in this Pasadena living room!
17. Santa Barbara Traditional Home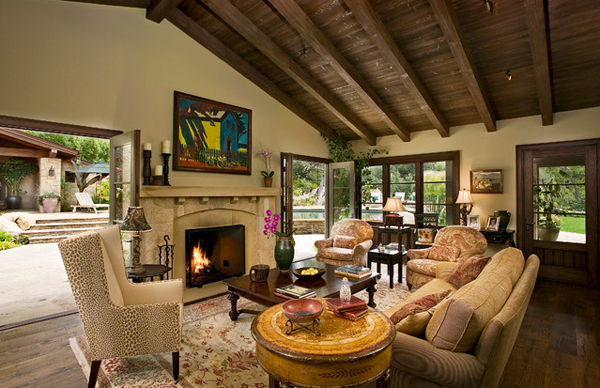 See the high back leopard chair? Do you like it? It sure looks fancy and comfortable!
18. St. Charles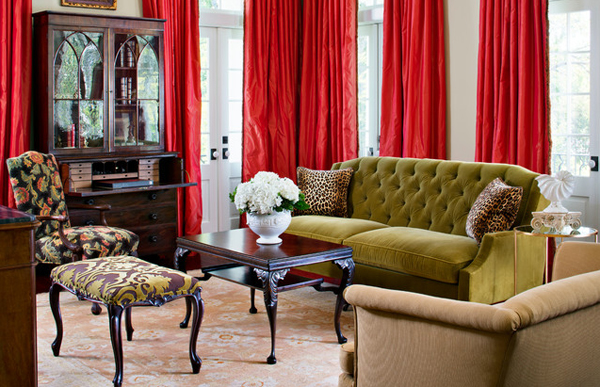 Kevin L. Harris sure has a creative way of combining the colors and prints in this living room in St. Charles!
19. Updated Tudor Living Room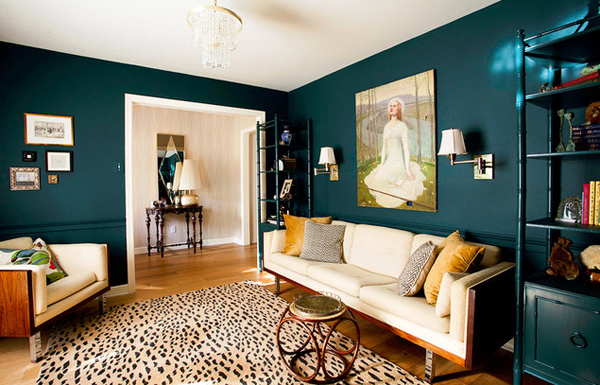 I really like the color of the walls in this living room! The painting is interesting and surely looks great against the blue wall.
20. Beach House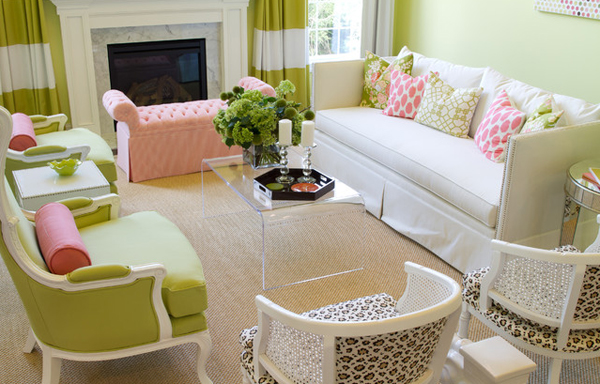 Oh I just love this beach house! It's not in the blue and white combo like the usual ones but it is indeed fancy and really pretty.
If you like the list we have created today, you will be inspired by more leopard accents that will amaze you too! Usually the accents are the pillow cases, the ottomans or chair on the edge of the beds and some accent chairs too plus area carpets and they all look great and makes great conversational pieces for your spaces! Tell us if you have one at home and what they are!