20 Living Rooms Blossoming with Florals
So, here we go again. We have just featured a bedroom with flowers and floral patterns. We just can't get enough of it because today, we will show you another list of interiors with flowers. You can't blame me because I can see flowers everywhere! And yes, it is Spring once again. So, the interiors will never be left behind because you can also give it the feel of Spring.
As a matter of fact, you can make it look like Spring all year round by adding fresh flowers as well as items with floral patterns. It could be a furniture with flowers, a carpet, a wallpaper or a wall art. And yes, a vase of fresh flowers would always be awesome! So, here are some living rooms that are blossoming with florals!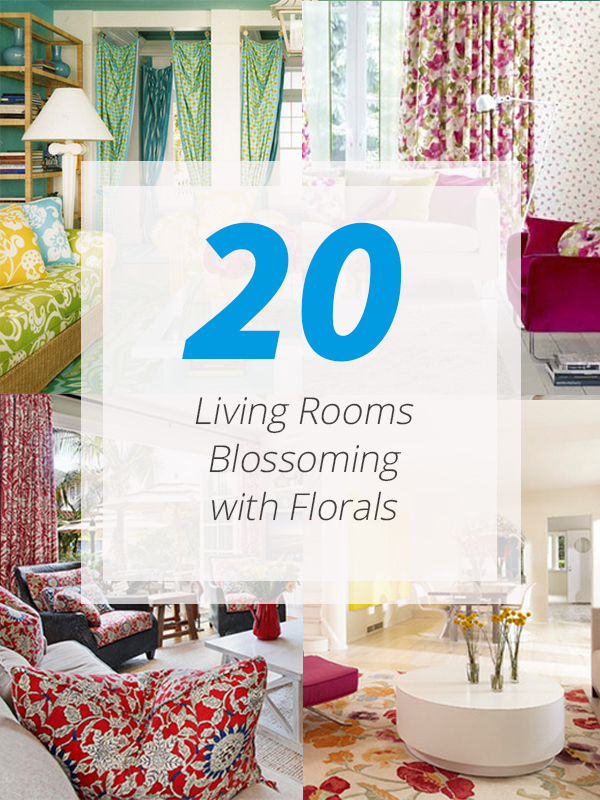 1. Pick a painterly floral print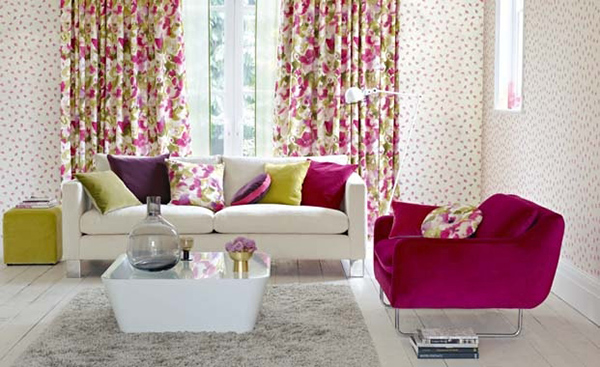 If you use florals, keep the rest of the decor white so that the florals will be highlighted just like this modern space.
2. Orange Living Room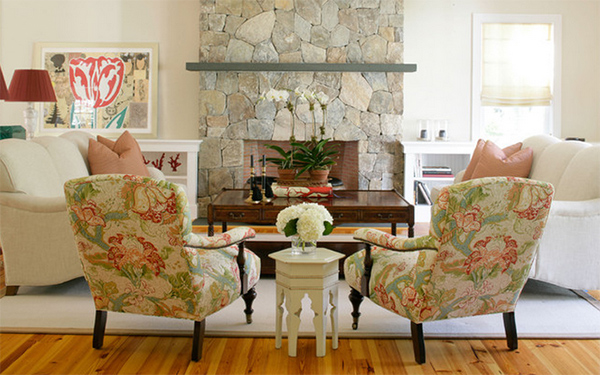 You can add a few furniture with floral prints as well as fresh flowers to your living room.
3. Casual Elegance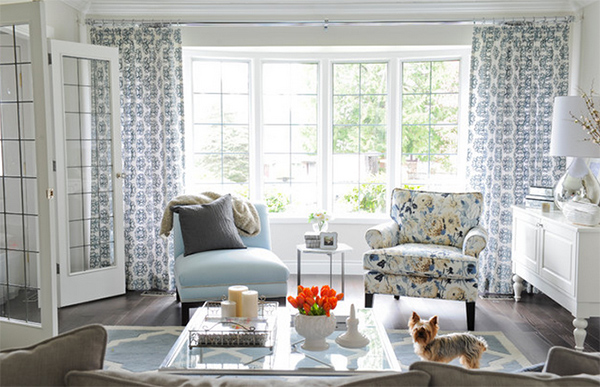 Splendid blues and calm tones are reflected in this living room with blue floral chairs and an arabesque rug.
4. Kim Parker Interiors Designer Showcase Space02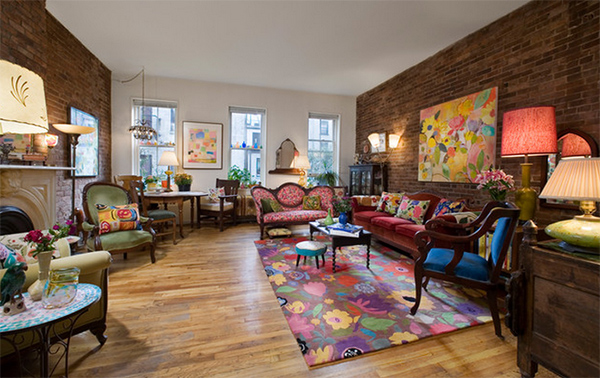 Look at the flowers in this living room from the wall decors, sofa, pillows, area rug and others.
5. Seaside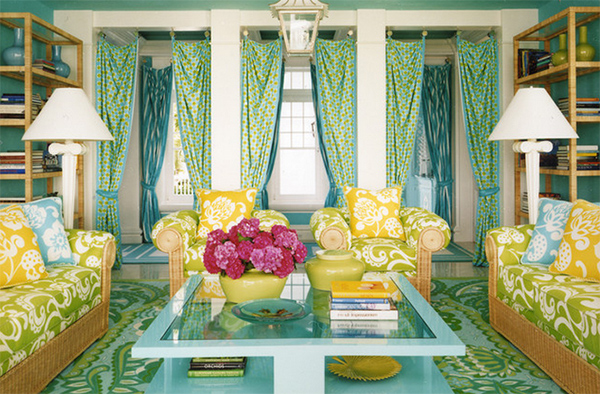 I like the combination of colors in this living room and the pretty floral patterns are gorgeous too!
6. Contemporary Beach Living Room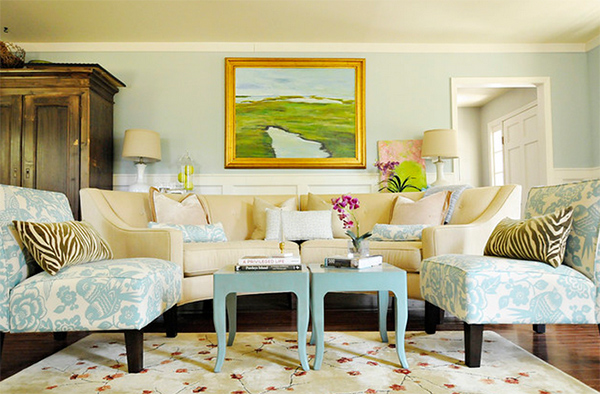 I love the coolness of the shades here while using floral prints. The area rug has tiny flowers that are lovely too.
7. Merry Hill Living Room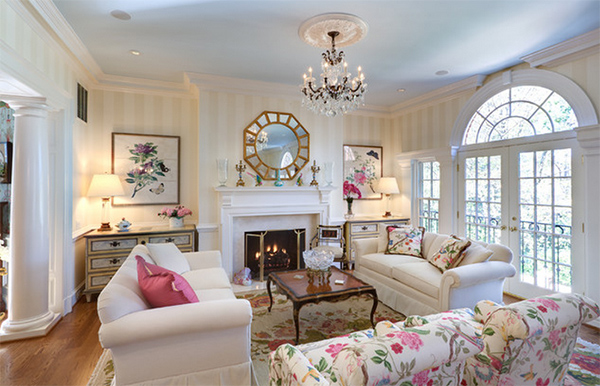 Sweet pink flowers are seen in the patterns of this living room.
8. Living Room 4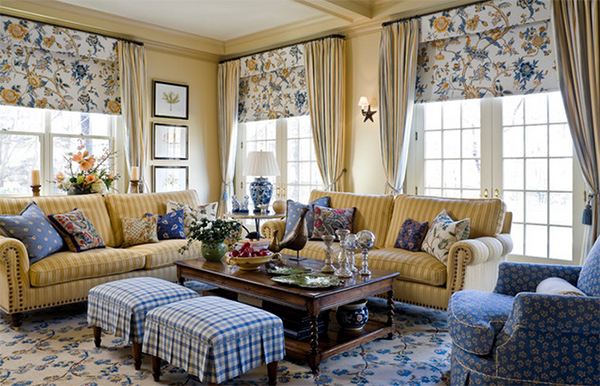 This traditional living room sure played with patterns but it does look nice, right?
9. Coral/Floral Living Room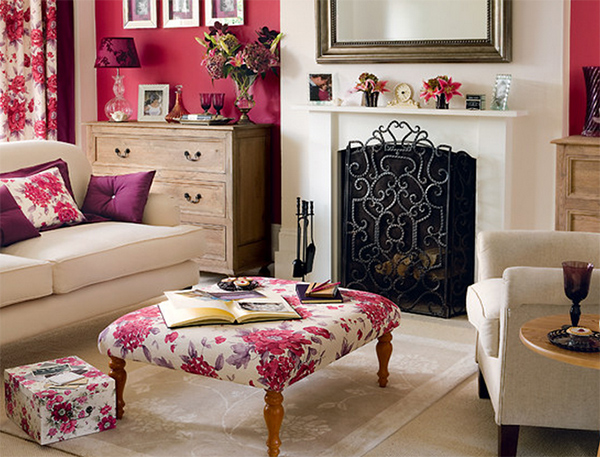 Super cute ottoman! Well, the floral print is beautiful that made this look refreshing to the eyes.
10. Midtown Classic & Pretty Apartment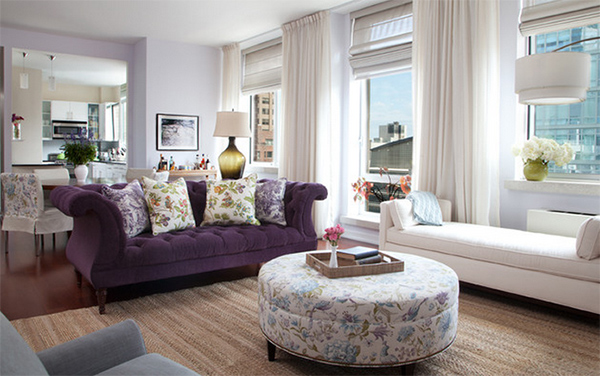 Different floral prints are used here but they look good together.
11. Venice Residence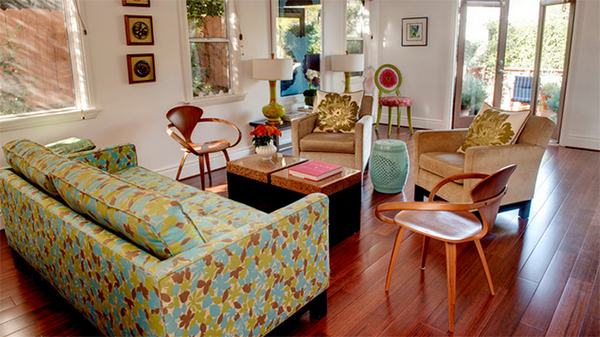 The floral printed sofa brought blossoms to this living room in a contemporary design.
12. Lake Forest Show House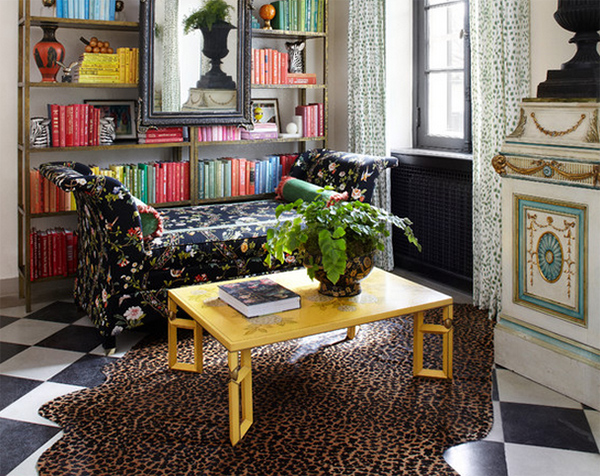 Love the way the books are arranged depending on the color! And yes, this chaise in looks pretty!
13. Bohemian Team Room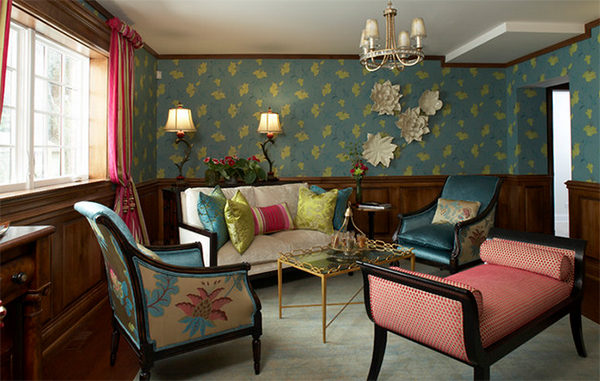 A Bohemian living room with florals everywhere as well as flower wall decors too.
14. Western Springs Living Room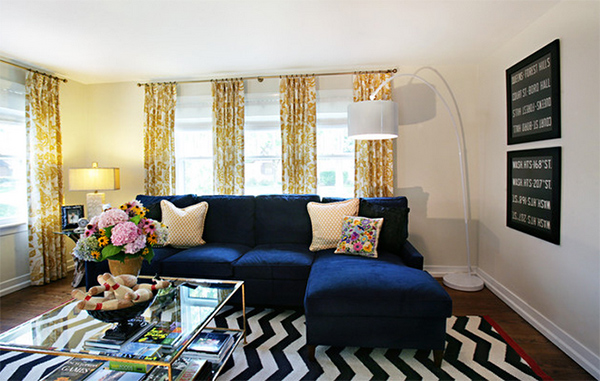 Aside from the floral curtains, this one has a bunch of flowers as a centerpiece.
15. House in Wimbeldon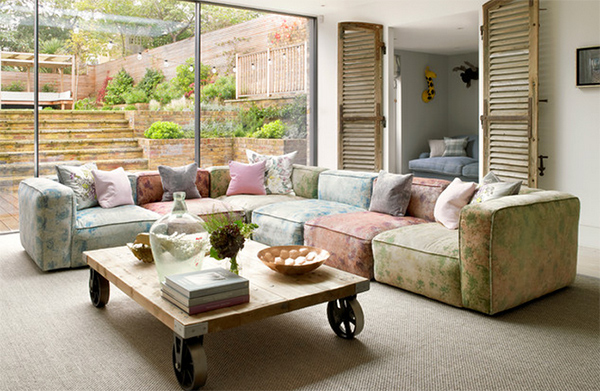 A floor-level sofa with floral prints in different colors. Pretty charming, right?
16. San Clemente Remodel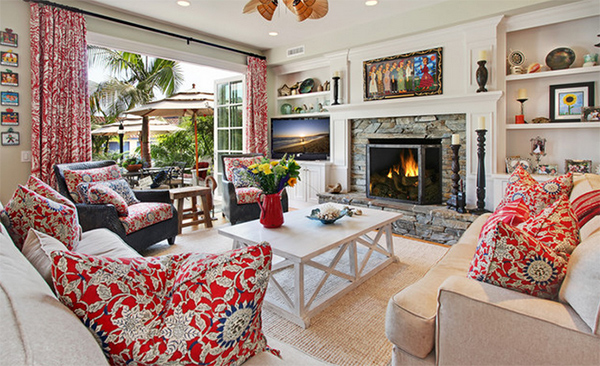 Black and white floral prints are bold accents in this living room in white.
17. Bradley Hall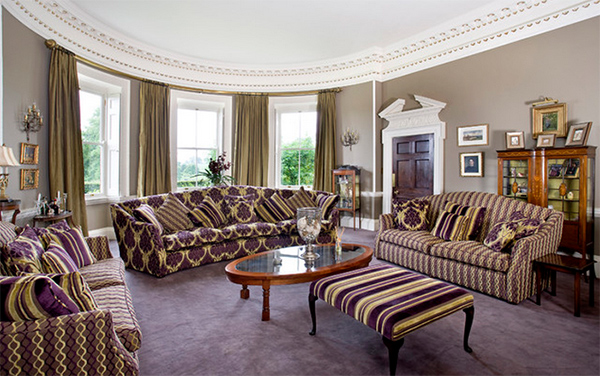 I know you think this looks busy because it sure is as it combined purple flowers and stripes.
18. Halpert at the Vineyard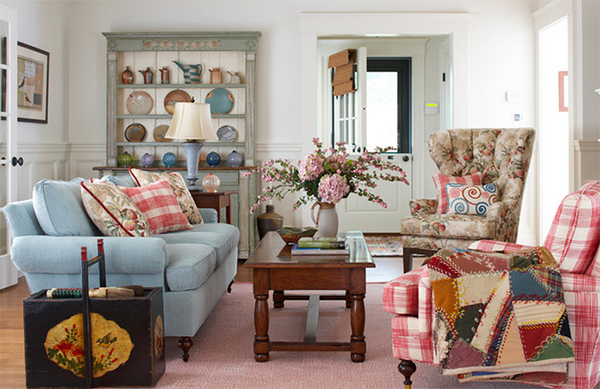 Oh what a sweet cottage themed living room. Did you see the flowers here combined with other patterns.
19. Captiva Bayside Residence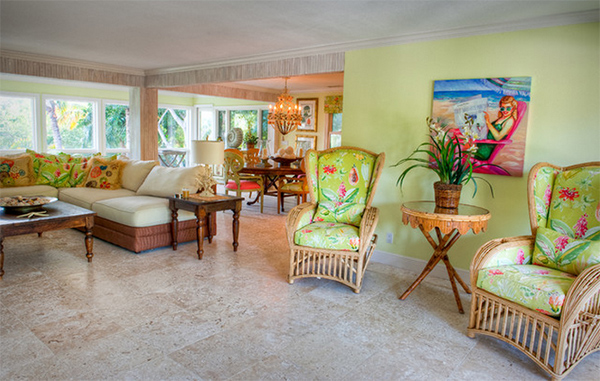 Such a stunning space that is relaxing and serene. It has flower prints on the chairs as well as on the throw pillows.
20.Cedar Lake International Style
This modern living room looks neat and lovely with a floral are rug that made this appear very interesting.
You'd really feel Spring from the photos above! But yes, even if it isn't Spring, you can still feel like you are in this season because of the flowers around you. Some use flowers everywhere while others keep it to minimal. It just depends on how you want to design it. But in whatever way you do it, I am sure it will look lovely!