20 Modern Leather Living Room Furniture
Leather furniture is common in contemporary to modern homes – this material is looks sophisticated, expensive and fabulous! There are a lot of colors available in the market, but the few colors which is usually bought are black, white, red and neutrals. These colors are the ones that complement any design that we have at home, this is same as true with other materials used for furniture.
Below, we will be showing you 20 Modern Leather Living Room Furniture designs that will showcase beautiful, classy and stunning features! The designs may look something you will see in home depots, furniture shops and even in malls – they may seem common or regular, but they sure looks awesome for you living rooms.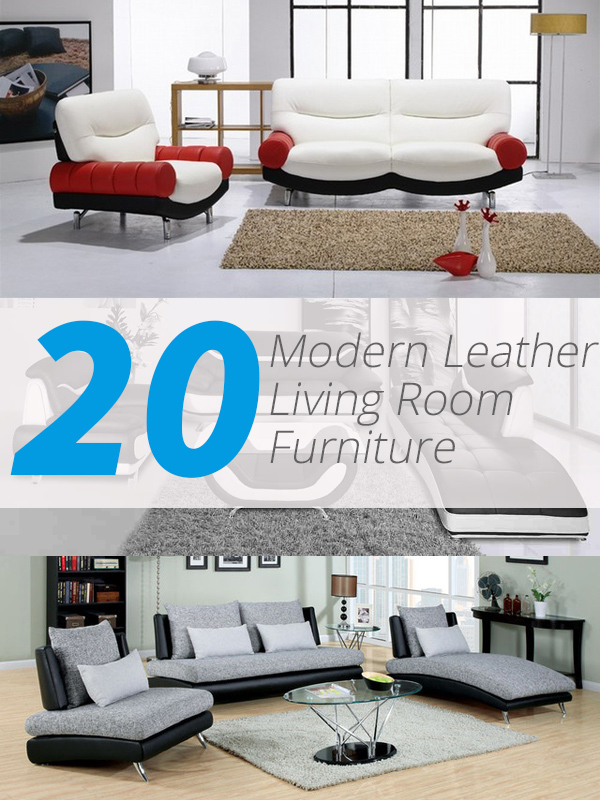 1. 3-Pc Modern Black Leather Sofa Set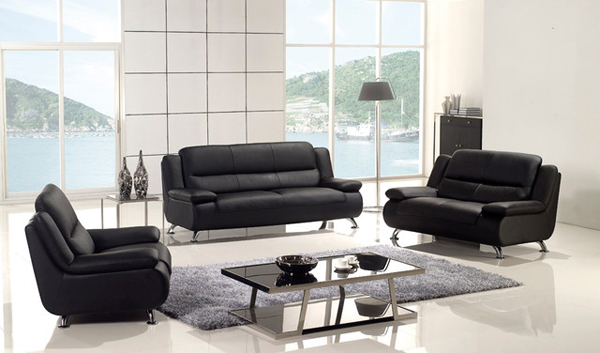 This black leather living room set sure looks comfortable and fluffy!
2. Siena Modern Leather Sofa Set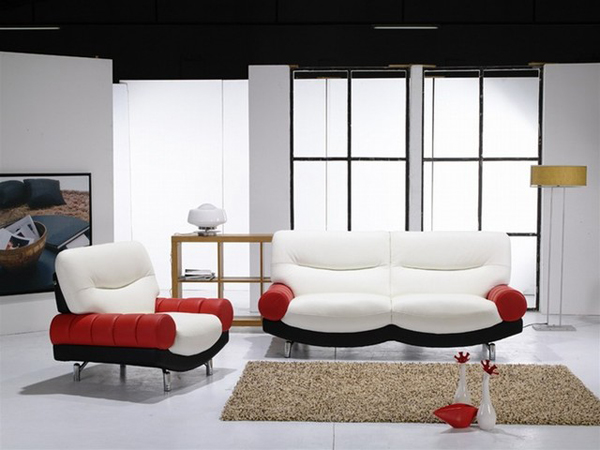 Black, white and red in one! The designs look rather cute and ideal for contemporary to modern homes!
3. American Eagle Black and White Upholstered 3-Pc Sofa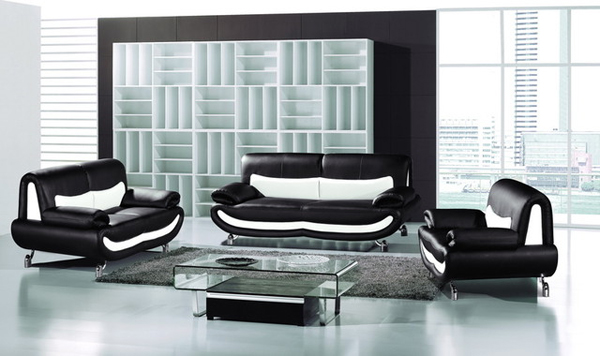 Here we see a black and white combination of leather sofa in a black and white living room staged space.
4. Bentley Black and White Sofa Set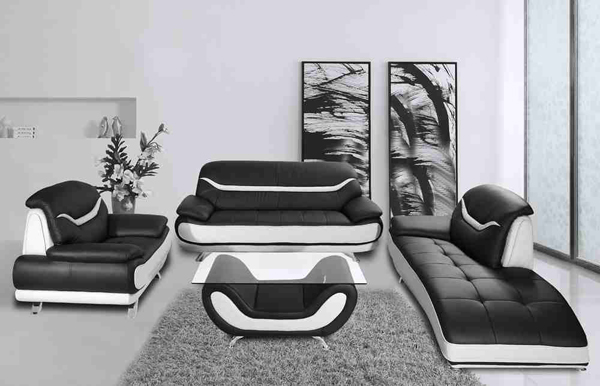 Bentley looks a bit similar to one above except of the coffee table paired with this set and the sofa-ish chair.
5. The Samuel Leather Furniture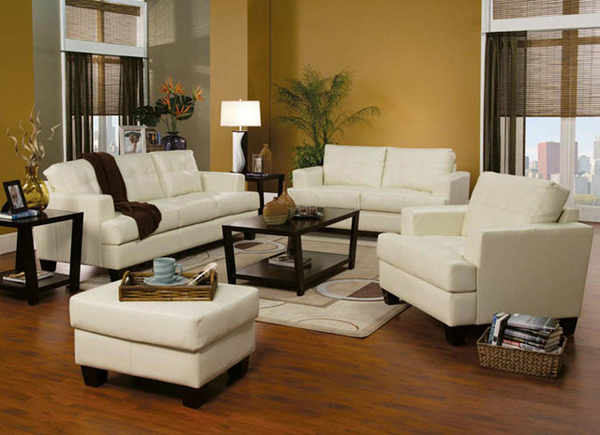 Beige or somehow dirty white leather living room furniture – great looking in this beautiful space.
6. Amazing U-Shaped Leather Sofa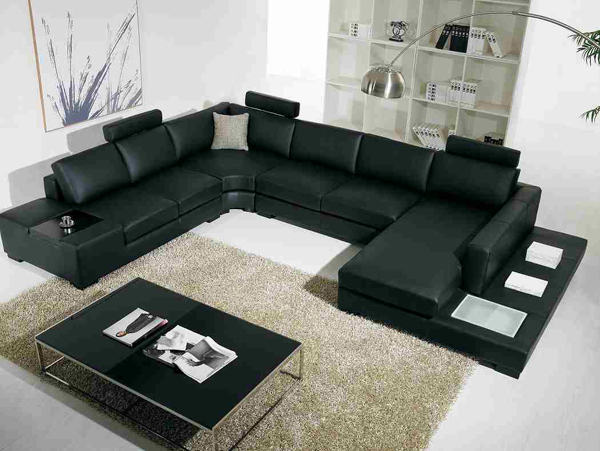 Sectionals is one of the best seating I love seeing in living rooms! They allow more people to seat and come together!
7. Black Leather Sofa Couch Loveseat Arm Chair Living Room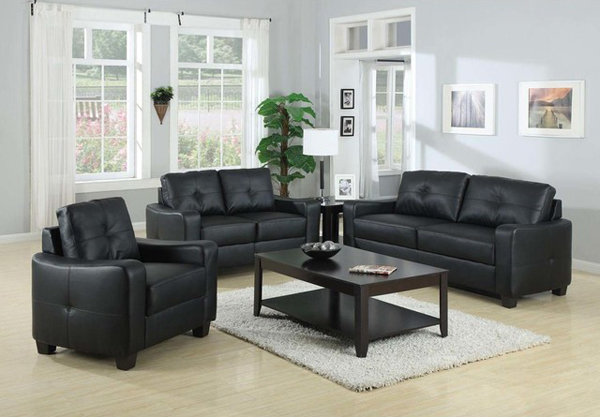 One black leather sofa set – one couch, one loveseat and an armchair!
8. European Modern Leather Sofa

I remember having a leatherette coral living room set we had at home with the same design as this one.
9. Dark Living Room Furniture with Black and White Leather Sofa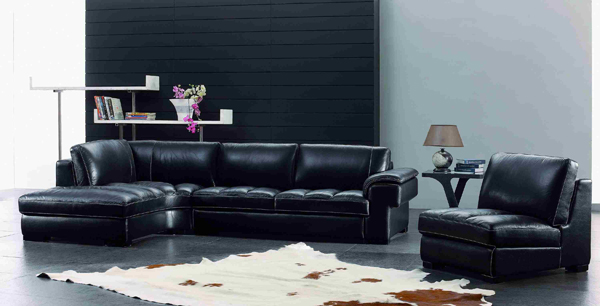 A sectional and one cute black armchair against a cowhide area carpet.
10. Leather Living Room Sofa Design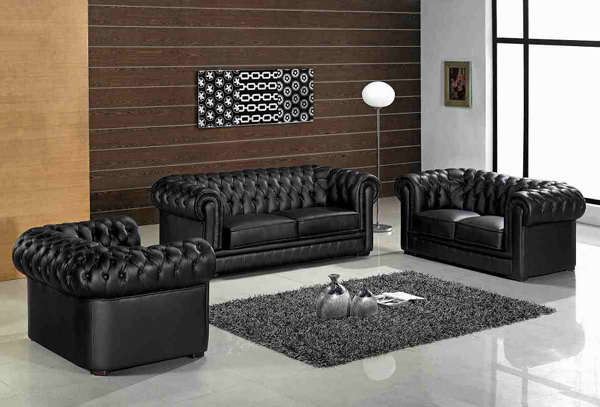 The design of this living room set is a beauty! It can pass as contemporary and modern! Ideal as a vintage seat or a modern one!
11. High End Italian Leather Living Room Furniture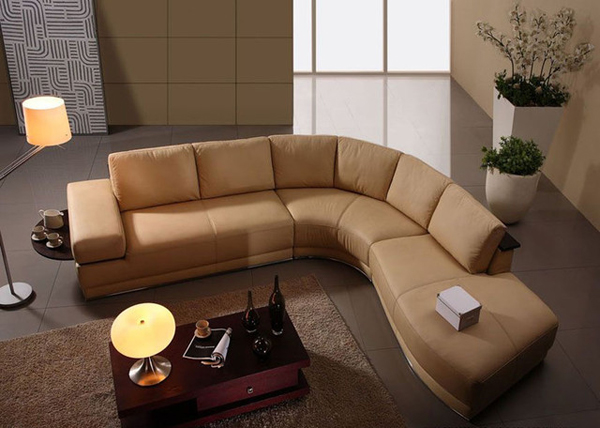 High end Italian leather sectional! Love the color and the larger end which is good for sharing.
12. High Quality Living Room Furniture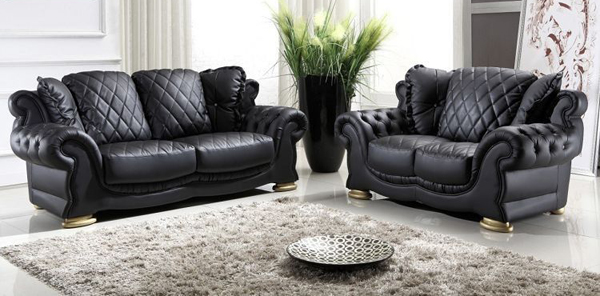 Don't you just love the design of this leather living room seats!
13. Modern Black and White Furniture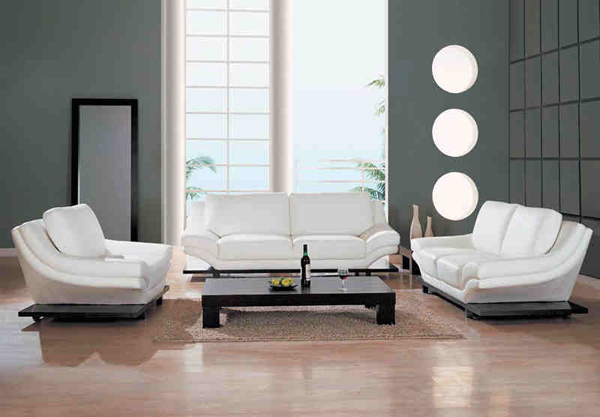 White and expensive; how do you want to have this one at home?
14. Luxurious Italian Leather Living Room Furniture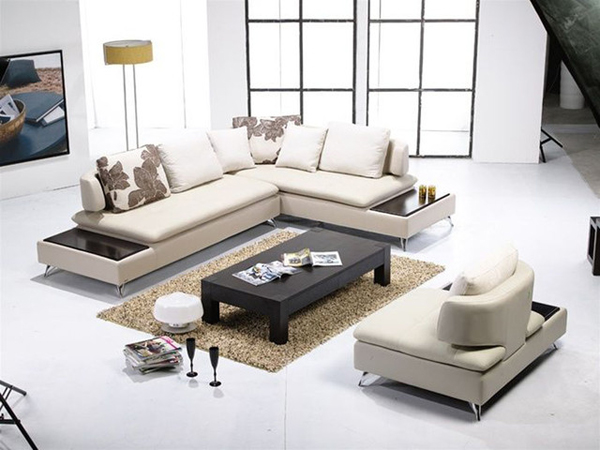 This is one rare living room set wherein you see back rests with prints in them. The design with tables on the ends of the sectional is awesome too!
15. Modern Black and White Leather Furniture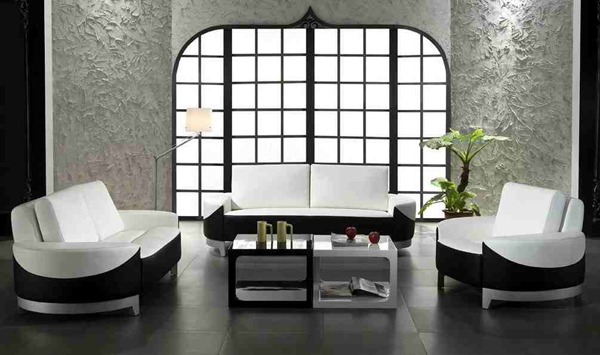 A black and white combination of leather seats that complement well with the black and white coffee tables!
16. Grey & Black Fabric Leather Sofa Living Room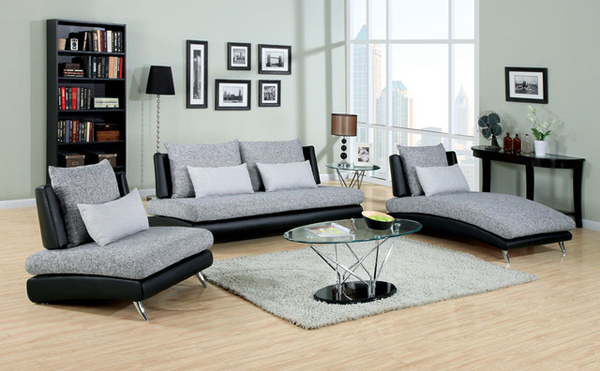 This black and grey seating sure looks comfortable for watching Netflix!
17. Modern Living Room Using Black and White Leather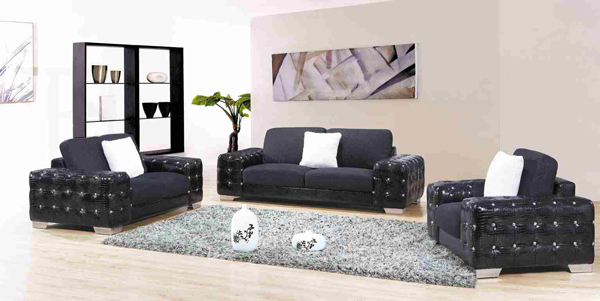 Large arm rests on each seat on this one! The buttoned design of the arm rests is unusual because they are usually on the back rests of the chairs or sofas.
18. New Modern Living Room Leather Sofa Set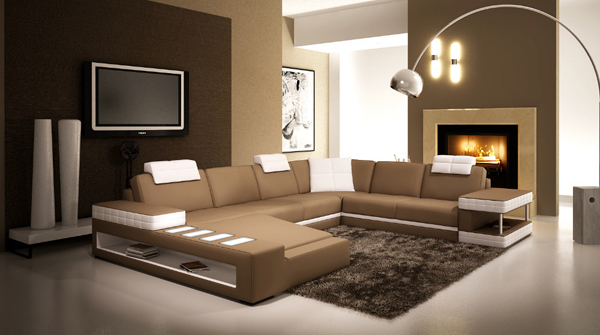 Here is one sectional in mocha that sure looks pretty enough for any living room space!
19. Orel Black and White Leather Furniture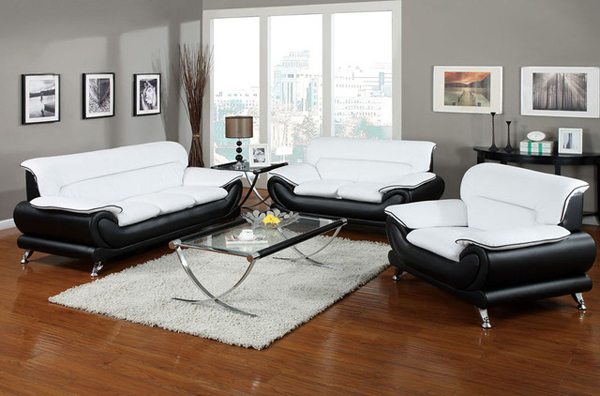 Orel is yet another black and white leather living room set ideal for homes with smaller living spaces!
20. Providence White Leather Living Room Set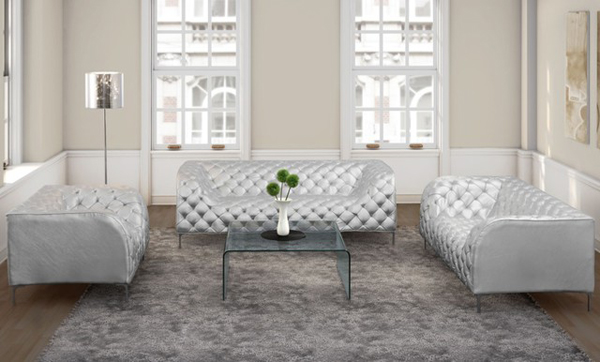 Providence is one awesome living room set because of the design and the color! I like it.
This list that we just showed you of 20 Modern Leather Living Room Furniture is just as awesome! The pictures above sure came in different colors, shapes, sizes and design – this is what modern technology does to us – with furniture to be specific! Manufactures and designers gave us more options and designs – something to be thankful for, don't you agree?