15 Lovely Grey and Green Living Rooms
If you ever plan on channeling your inner love for Mother Nature, spicing up your room with green is the perfect choice! One would ask, "Why?" It simple – green is refreshing, inspiring and calm; just like Mother Nature. And as much as green is a great color to choose, pairing it up with other colors can be quite a task. Adding hints of grey may actually do the trick though. Even though grey is not technically a color, it's a great choice for basically anything. It's fashionable, it's hip, and just like black and white, grey never goes out of style.
A grey living room would look both formal and stylish, and adding different hues of greens to it, makes a whole lot of difference. Grey may be a tricky color to pair with, but when mixed just about in the right amount; the space you are designing will make anyone speechless. Today, we will be showing you that even when grey are not really that dynamic for a color, adding some greens as accent will definitely create a great focal point. Check out the 15 Lovely Grey and Green Living Rooms we have prepared for you!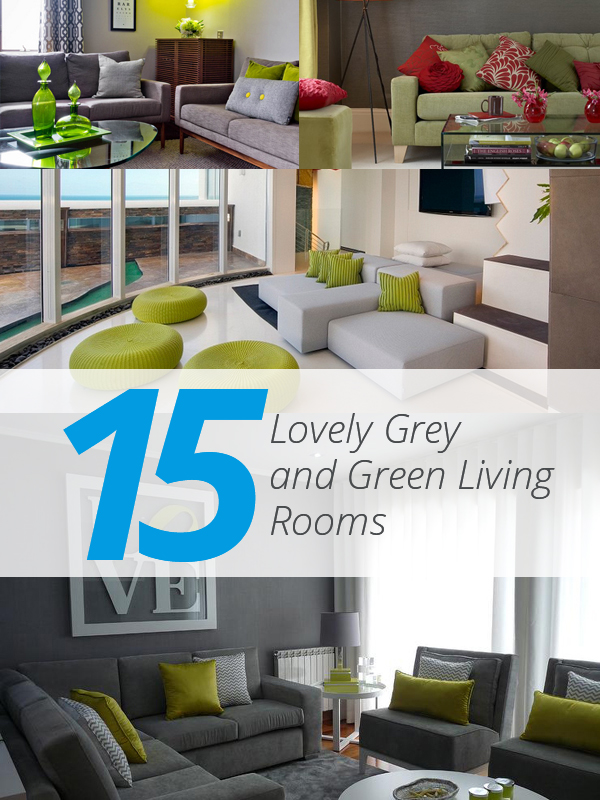 C.R. Laine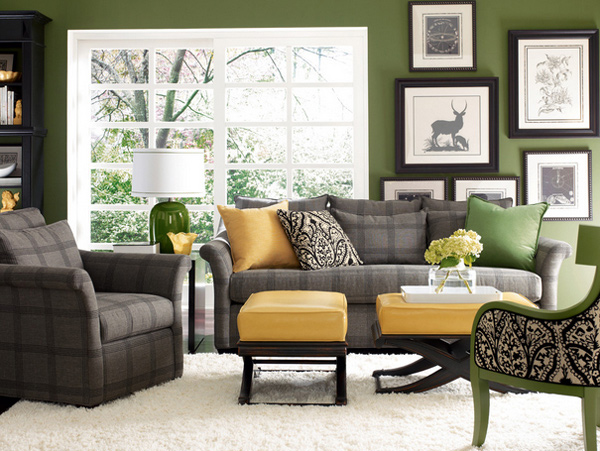 This somewhat traditional living room is an example of how an unusual color like moss green can go to the wall. Accent walls are great, don't get us wrong, but moss green is not really that much of a favorite, but pairing it with grey furniture, everything seems to work out just great!
Grey Loves Green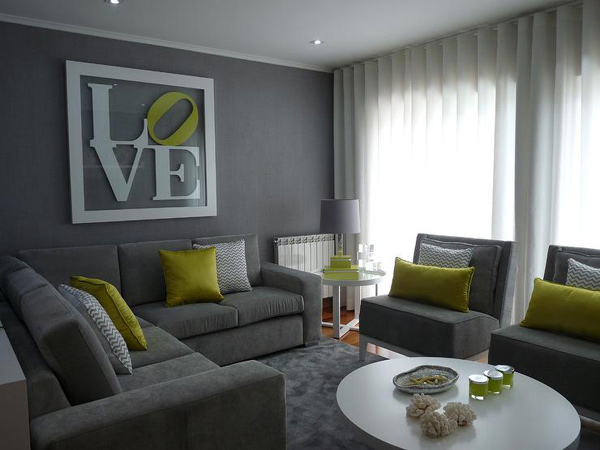 This contemporary living room scheme takes inspiration from casual spaces that like the subtlety of green against the grey walls, seating and carpet.
Cow Hollow Historic Home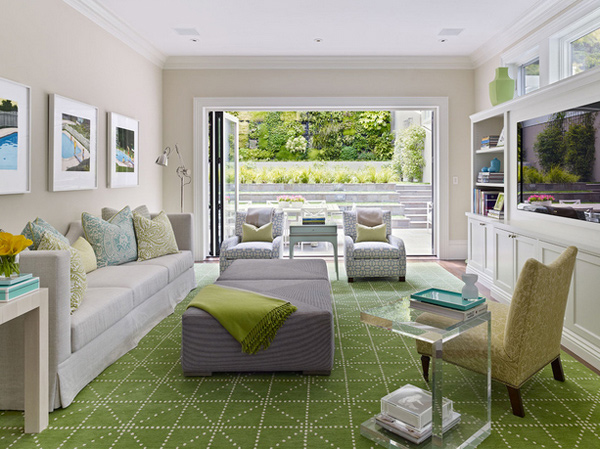 According to other designers, this home is perfect for a family with kids because it looks ready to live-in and the space is safe and is pretty much child-friendly. The area has great space for kids to walk and play in.
DWR Living Room Remodel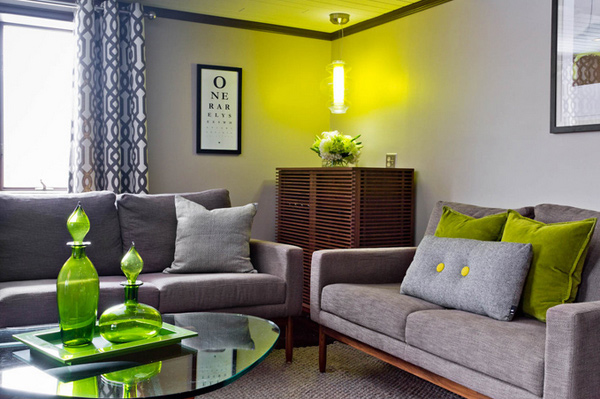 The designer lightened up the room with paint on the walls and ceiling, and created a clean-lined and comfortable seating area with more Design Within Reach items. The wood on the sofas, the bar and the coffee table base adds warmth to the mix.
Festive Colors Living Room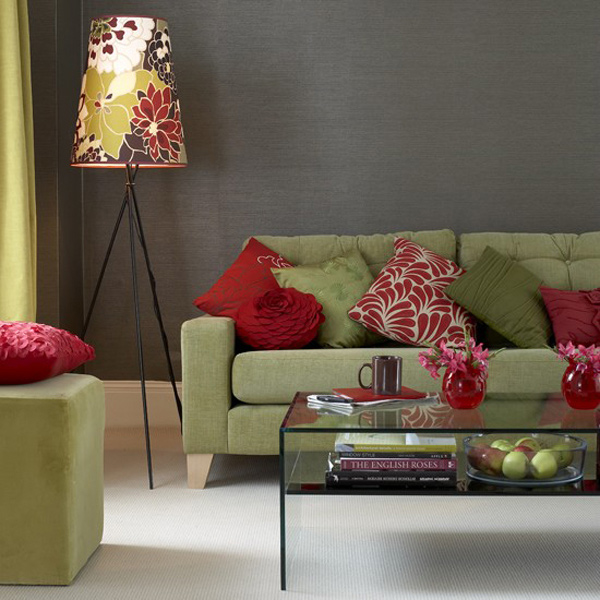 Green and red furniture and accessories provide colorful accents in this living room. The bold print shade ties into the scheme, repeating its colors and cushions. The dark grey walls and white flooring creates a soft and subtle backdrop to this living room space.
Upper Eastside NYC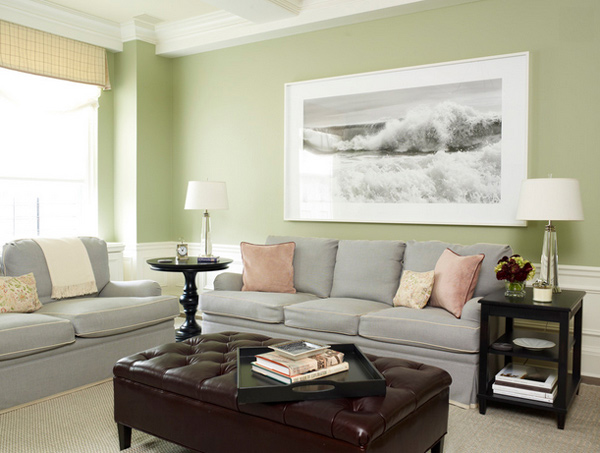 This contemporary family room located in New York has fancy looking tufted leather ottoman that serves as a coffee table, very light grey colored sofas, has green walls. It definitely looks family-friendly and really comfy!
Kaplan Wright House LA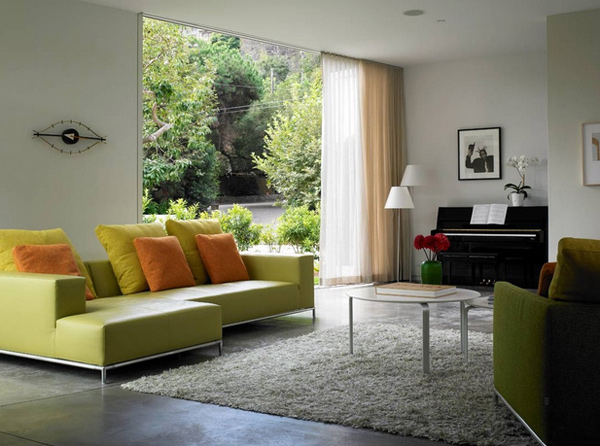 The brilliant infusion of green through the sleek furniture adds drama and vibrancy through color while drawing the outdoors in and creating a great continuity.
Leaf-print Country Living Room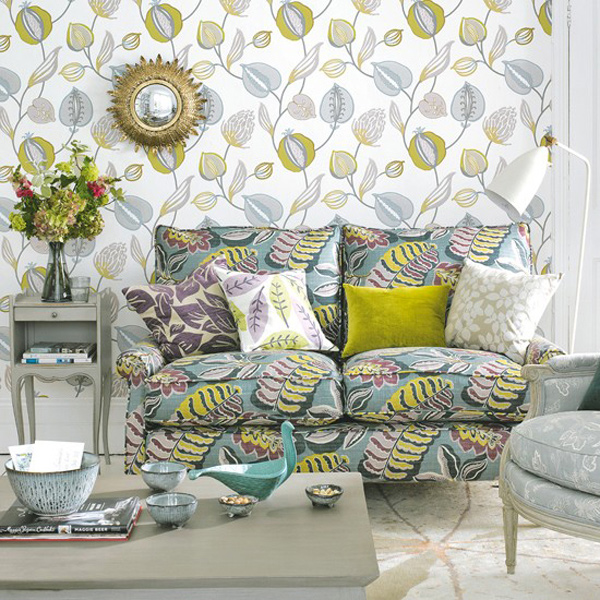 Leaf shapes are large-scale and graphic in this living room for a bold look. The heather, sage green and soft grey shades create an elegant feel.
Melbourne Contemporary Living Room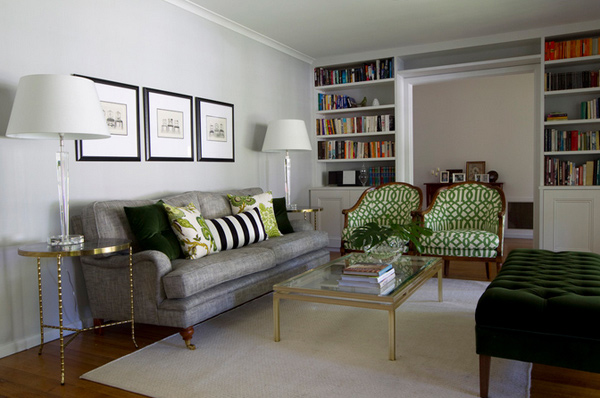 Create texture and visual appeal by mixing and matching favorite fabrics in one room. Stick to the theme of anything goes by combining plaids, stripes and polka dots. These patterns work wonders together when put together with intent.
Noe Valley Two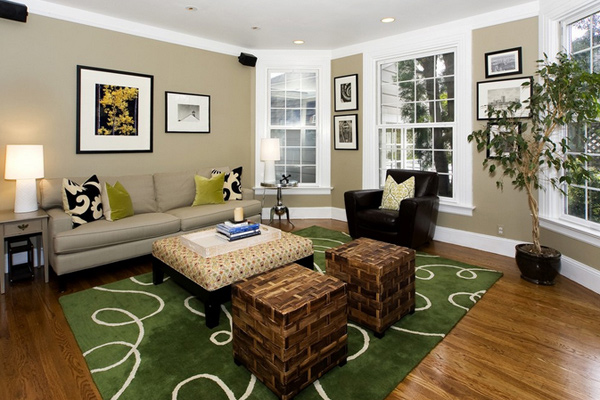 These stools add texture and extra seating to the room. If the designer had opted for chairs here, the room would have looked crowded.
Miami 2804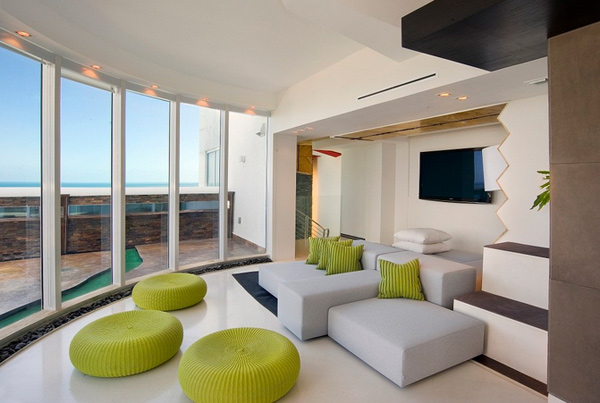 We love the awesome design for the bean bag looking seating which has the similar fabric color used for the pillows which accentuate the modular chairs this Miami home has. Simple, but sure is airy and comfy!
Palmer Point Road Residence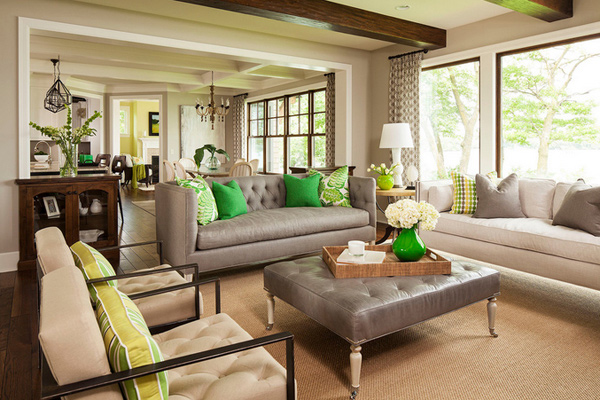 Green is perhaps the easiest hue for the color-shy to accept. The reason: It anchors the natural world around us, and we're used to large doses at a time. Lay the groundwork with accents, such as these throw pillows and vase, then gradually tiptoe into a stronger scheme.
Somerly Clubroom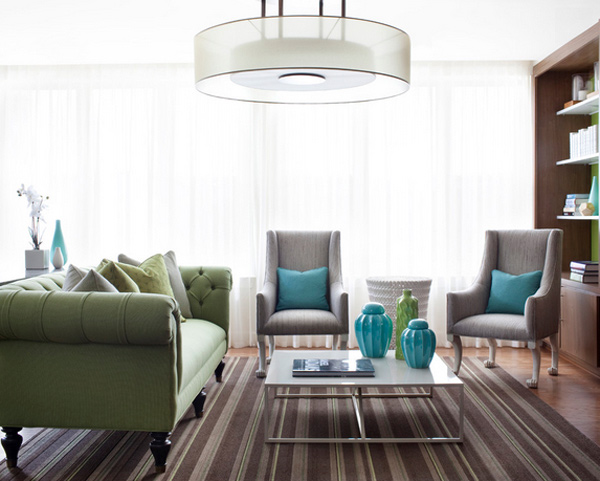 When furnishing a small space, don't feel limited to small pieces of furniture. The pieces in this room all sit atop exposed legs, so they seem to float above the floor. And when you can see the surface underneath the furniture, the space feels larger.
Stern Turner Home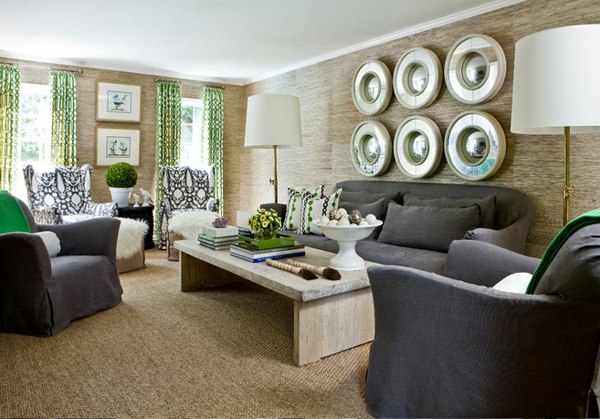 This stunning Stern Turner home looks organic and colorful without being overstated. We love it!
Tholen House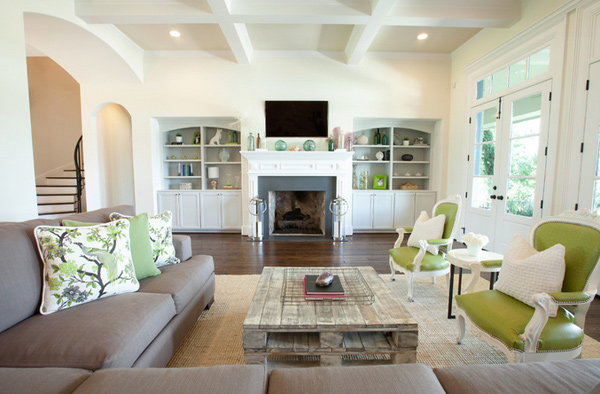 Open living area with box out beams; built in fireplace/TV layout. We just admire how this traditional Houston living room was put together but Maison Market.
And there you have it, our 15 Lovely Grey and Green Living Rooms! Keeping in mind that green was pretty much the accent color for all the spaces above, we have to remember that even though grey is a color with character, it's still considered a neutral so a complementary tone is always welcomed. To avoid a dull interior, you can try playing with textures and patterns just like the samples above. For more grey living rooms with grey as the focal point, check out the 15 Fascinating Living Rooms with Grey Accent and tell us what you guys think! Have a great weekend!